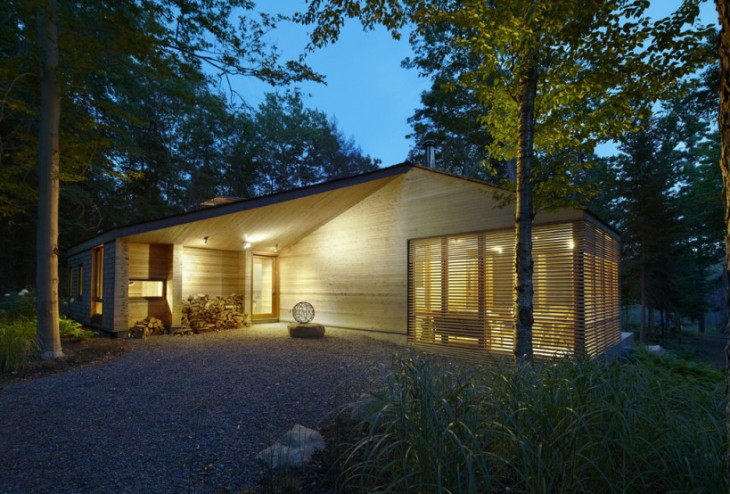 Architecture practice Superkül has designed a modern day cabin in the great outdoors of Ontario's Bracebridge (Canada).
Sited on a lake near Bracebridge, this small-footprint family cottage was designed to integrate with its natural surroundings and minimize its environmental impact. The clients were torn between wanting a traditional log cabin and something more modern. The creation of a sculptural wood form bridged this gap, simultaneously imbuing the project with an aesthetic warmth, in a cost-effective manner that capitalized on the strength of the local carpentry trades. The sculptural reading of the form relies to a great degree on its material continuity. Cedar was used throughout to achieve this on the interior walls and ceilings, on the roof, and as exterior cladding. The tonal and textural differences of the shakes and siding create a visual depth and interest. Large wood-frame windows and doors overlook the lake to the south, and provide access to a long cedar deck. As the untreated cedar boards and shakes weather and bleach out over time, the cottage will blend further into its landscape. – from Superkül
For more of the project continue after the jump: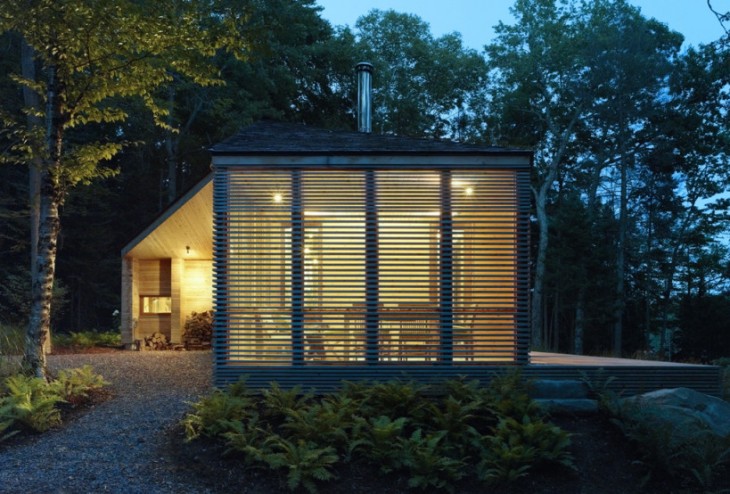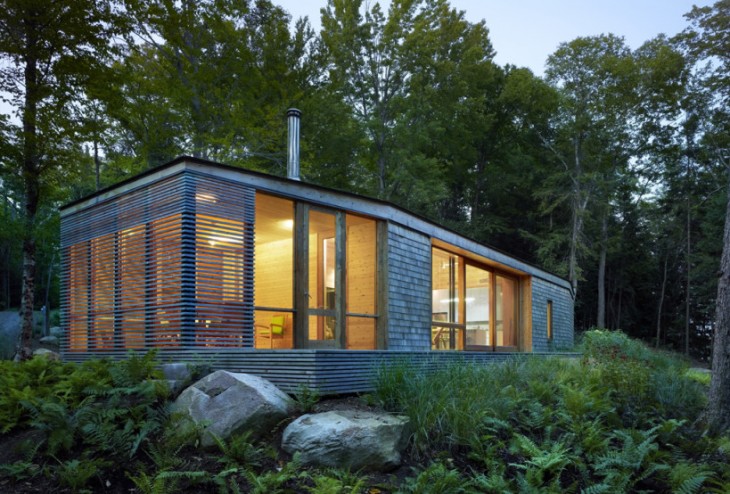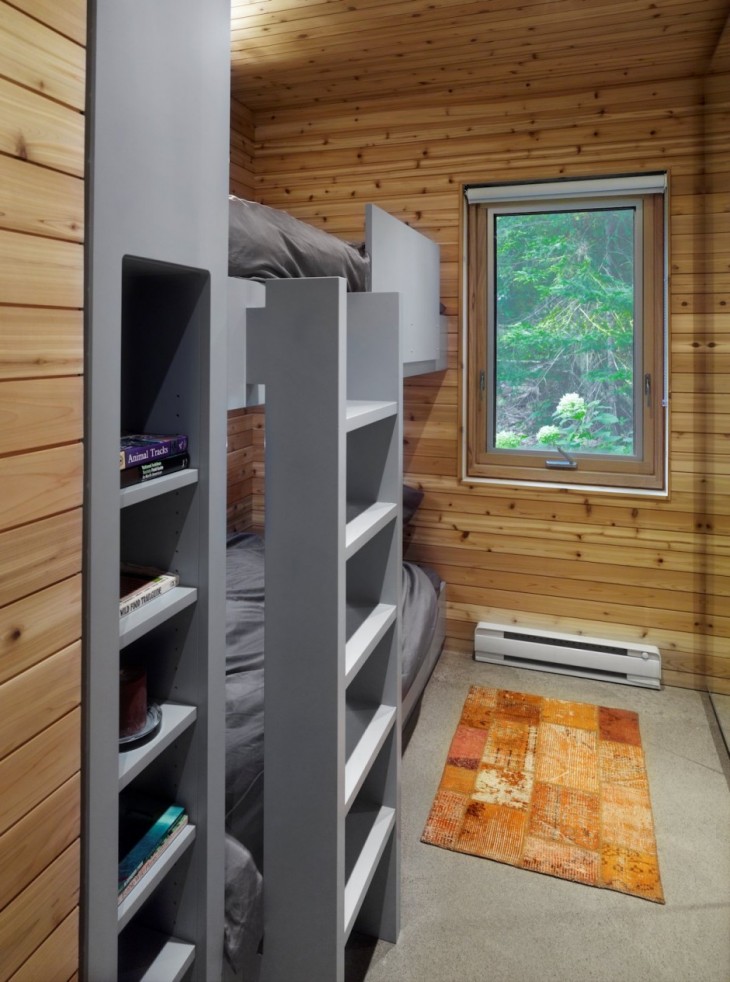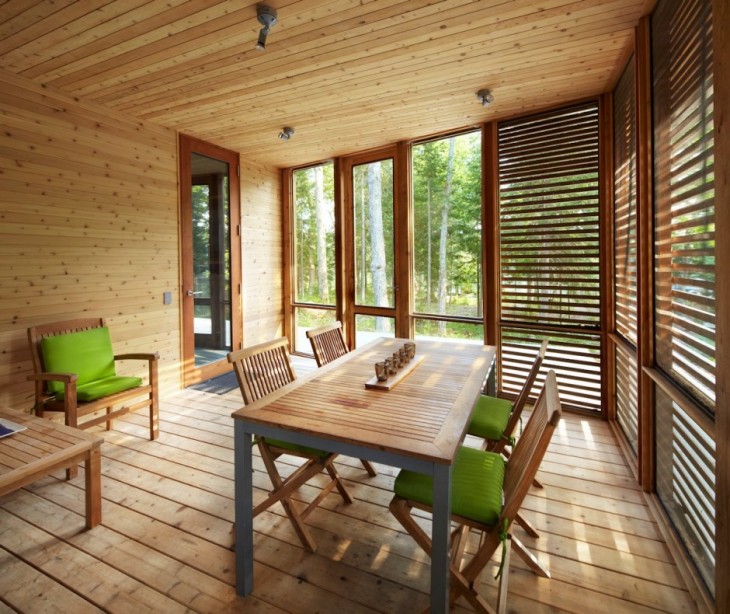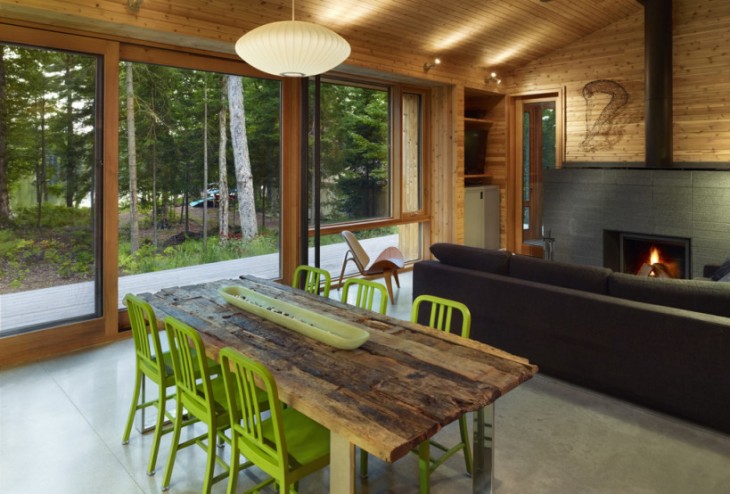 Official web page superkul.ca.