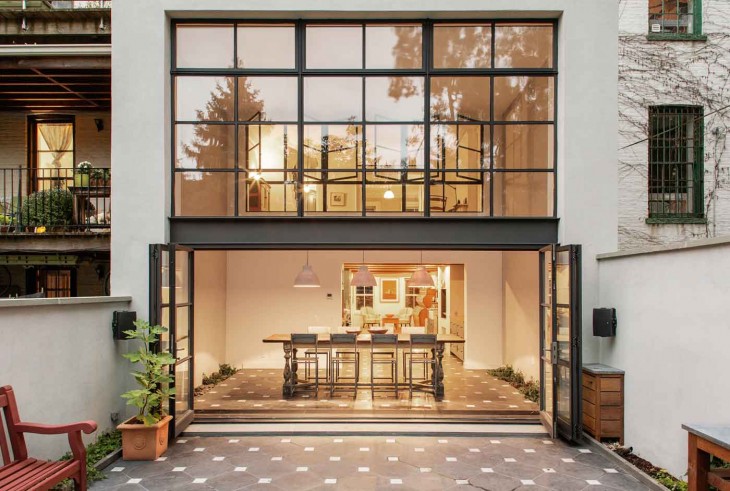 Ensemble Architecture DPC team was in charge of reshaping another impressive location, this time it is the The Cumberland Townhouse. Hardly impressive before its reconstruction (see the rundown before shot at the end of the story) the architects had the task of merging vintage with modern with a flare of bauhaus for a family moving into their new home.
The Cumberland Townhouse is located on a park block in the neighborhood of Fort Greene in Brooklyn, NY. The house was in a dilapidated state when the owner's purchased the building; the rear wall was falling down and water had been entering the building for several years. The house was completely transformed with a new rear wall and a two-story addition at the rear of the house. The addition is open to the living room above and is connected through interior steel and glass windows that mimic the two-story, exterior windows. The doors at the garden open completely to create a seamless connection between the kitchen / dining level and the garden. Vines are planted in recessed planters along the 2 story party walls in the dining room–the room was designed with the idea of being an indoor-outdoor space where the garden melds with the interior spaces. The vines will cover the double-story party walls and will add an organic quality to all of the spaces that the dining room connects. The top of the addition is a private master bedroom balcony. – from ENSEMBLE ARCHITECTURE DPC
Discover more of the space after the jump: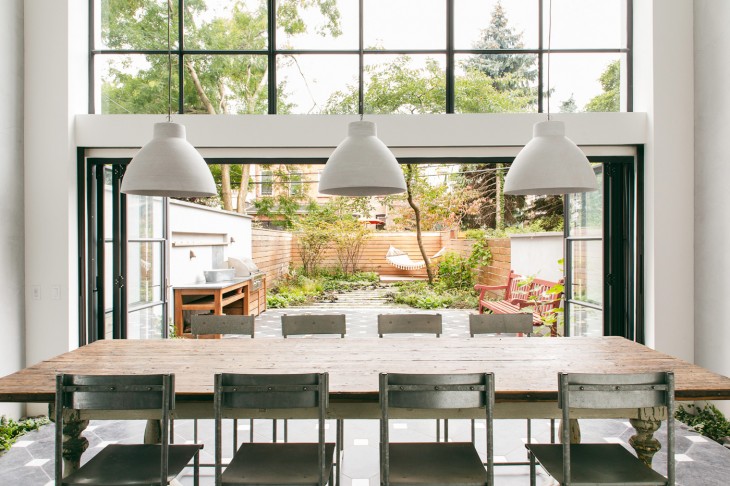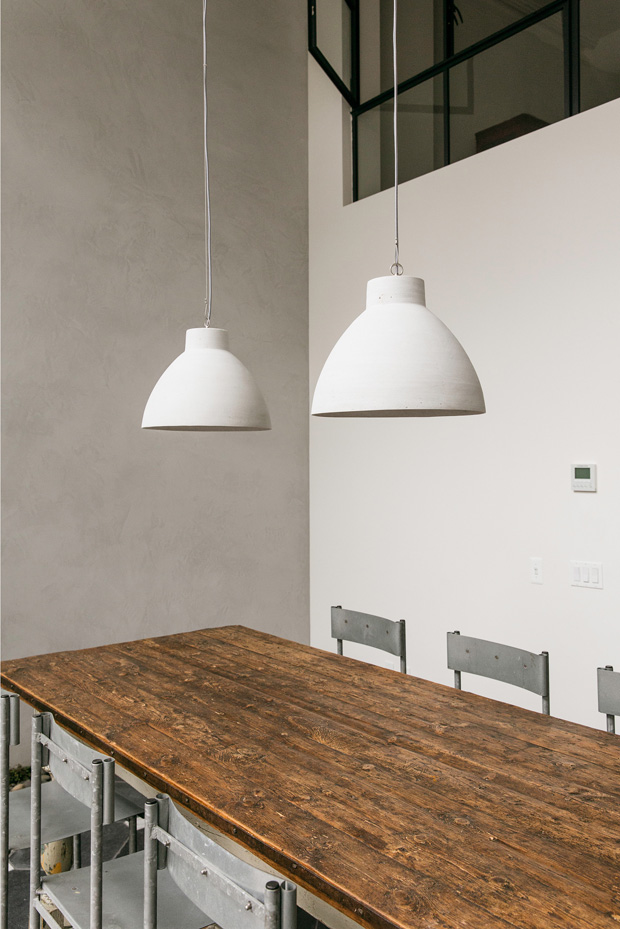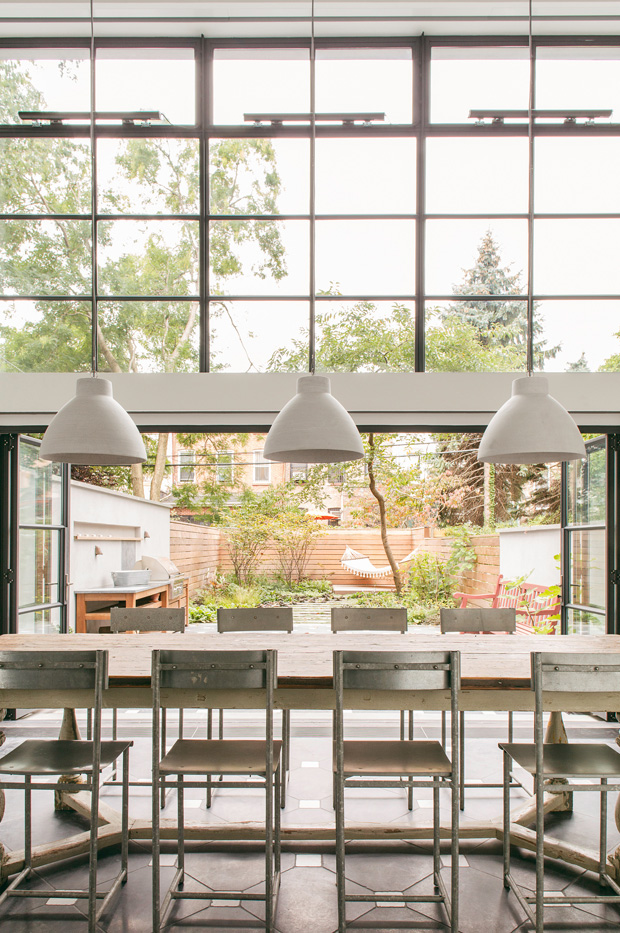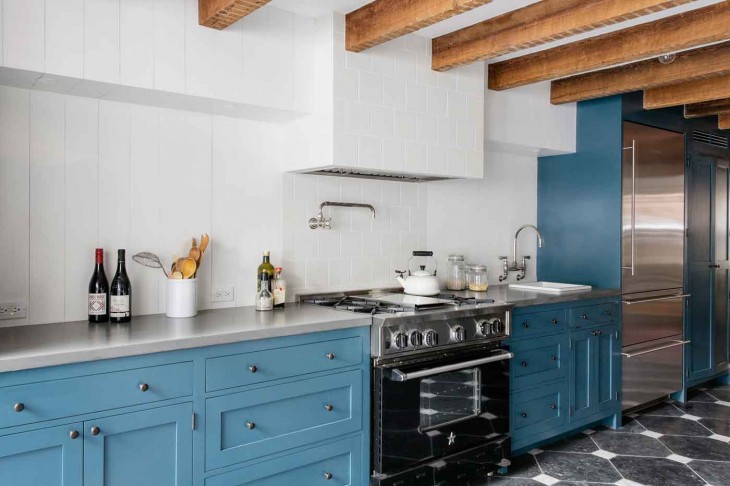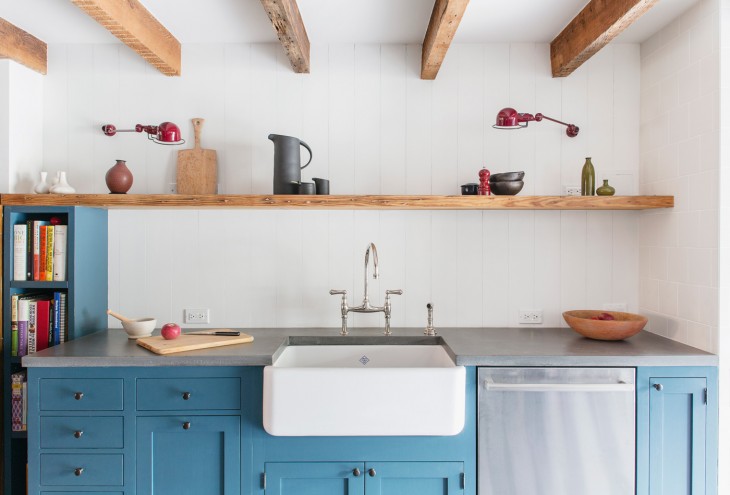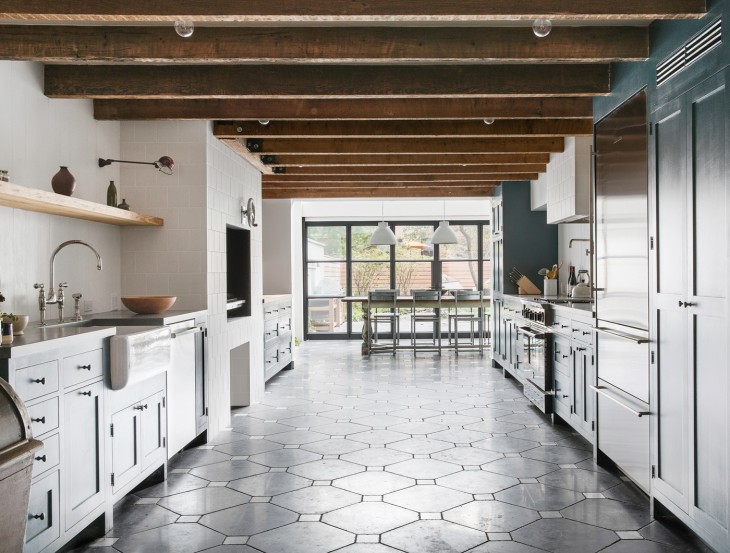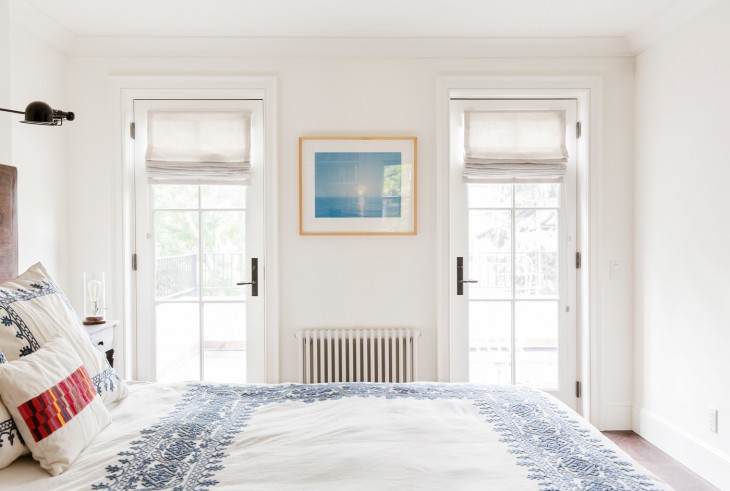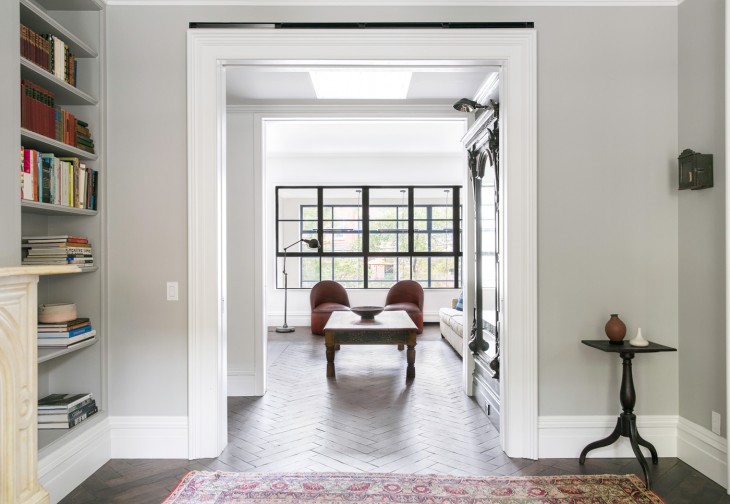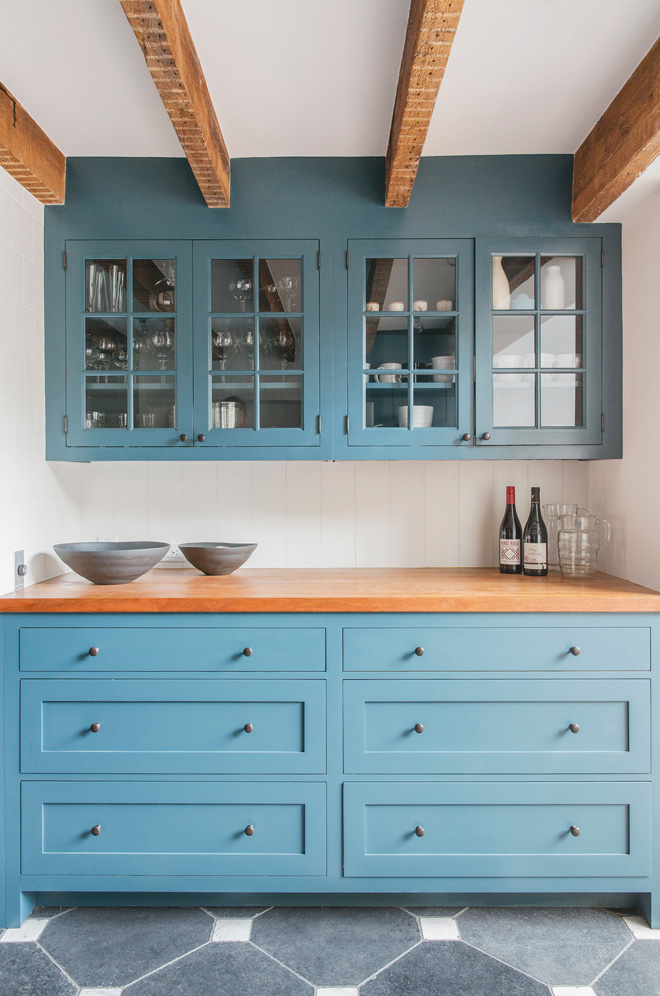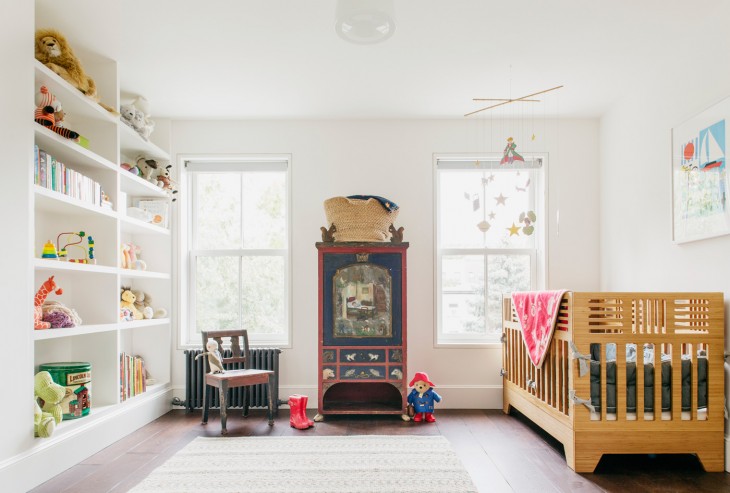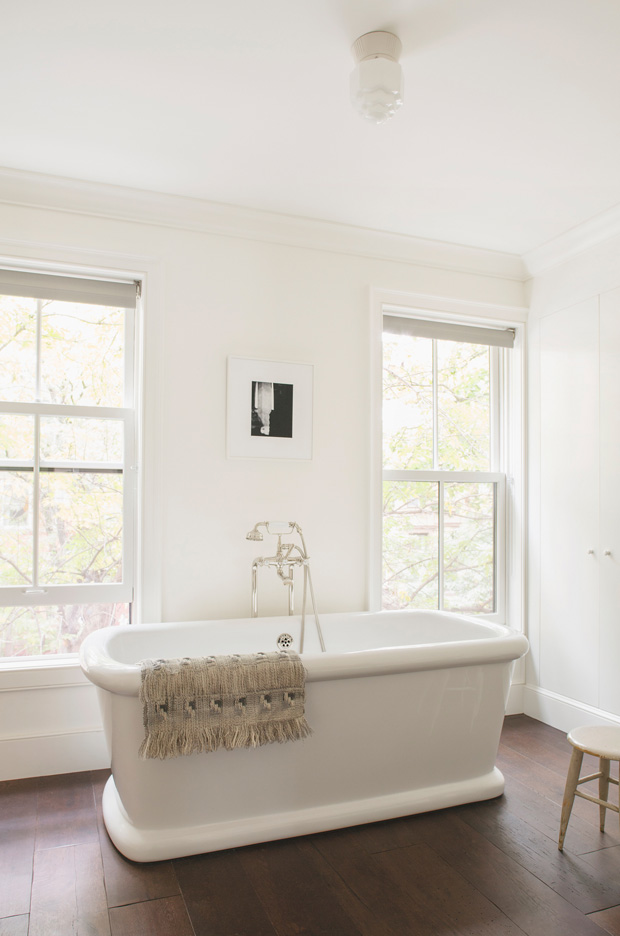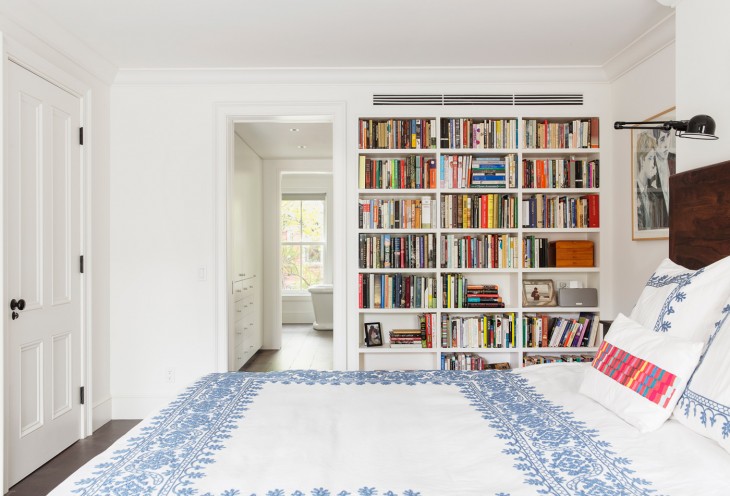 Find more at elizabethroberts.com.