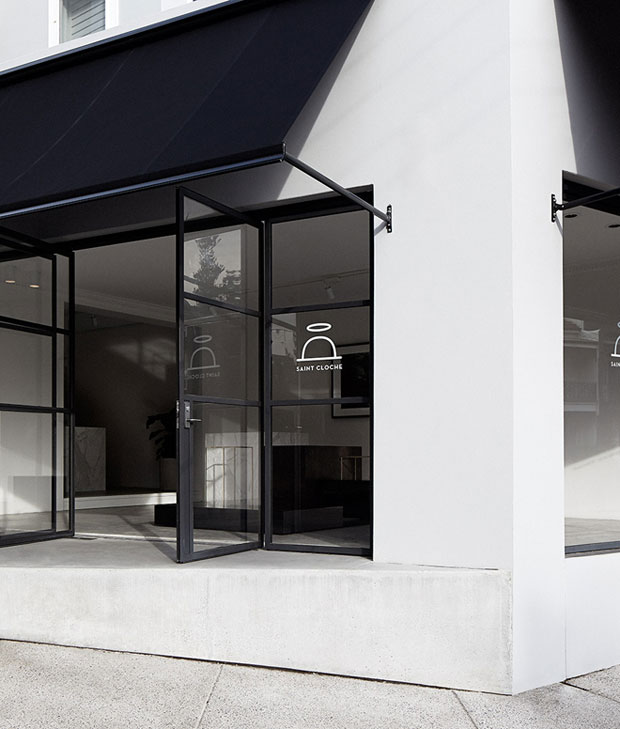 Modern design of the Saint Cloche Gallery in Sydney's Paddington comes from the talented creatives at Redgen Mathieson.
Saint Cloche is a gallery and cafe space located in Sydney's inner suburb of Paddington. On a busy corner amongst traditional Paddington terrace houses, an existing 1980's shop-front has been re-imagined with steel and glass doors opening onto a terrace. The interior palette of polished concrete floors, white plaster walls and carrara marble create a simple background for changingc artworks and installations. Monolithic plinths in gloss black, carrara marble, brass and neolith tile, allow varied configurations for exhibitions and events. A secondary space houses a carrara marble bar that operates as a caf during the day and as a service bar during exhibition openings. – from Redgen Mathieson
Discover more of the space after the jump: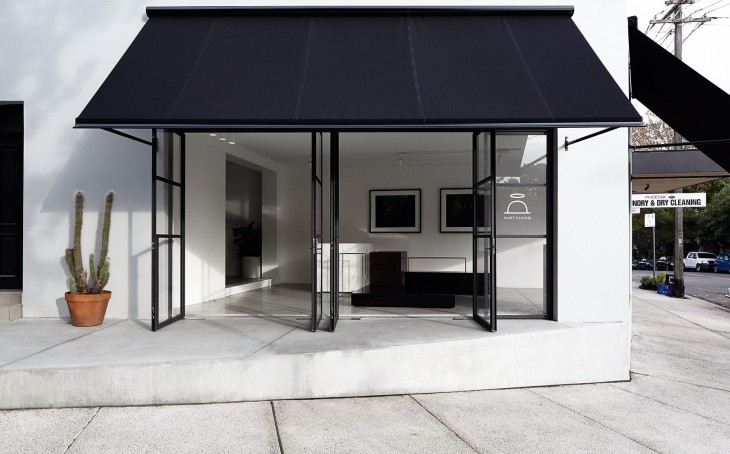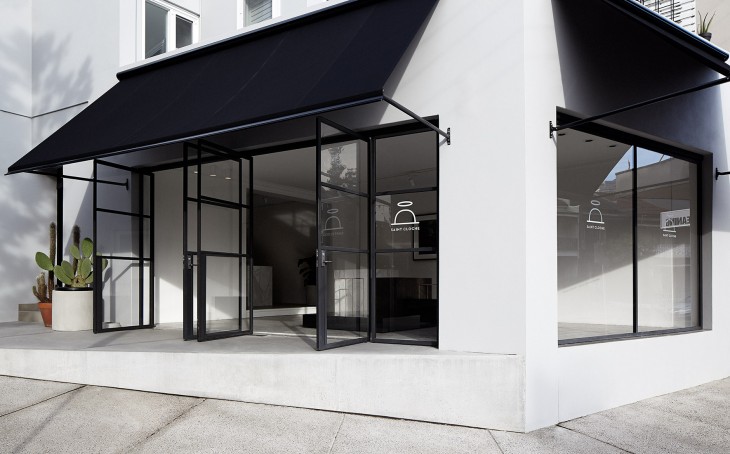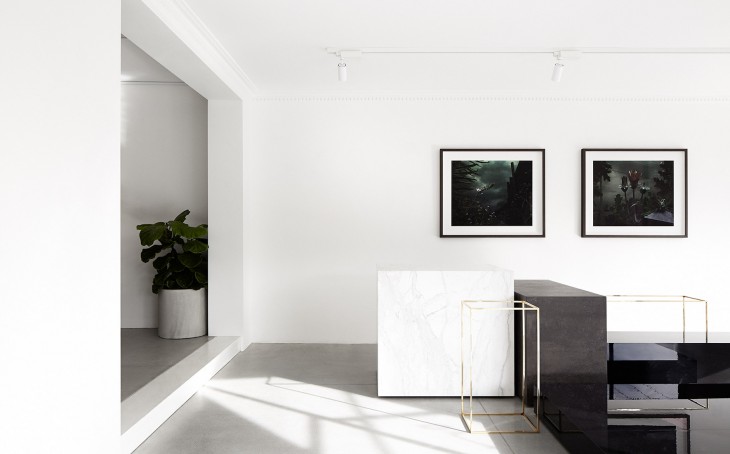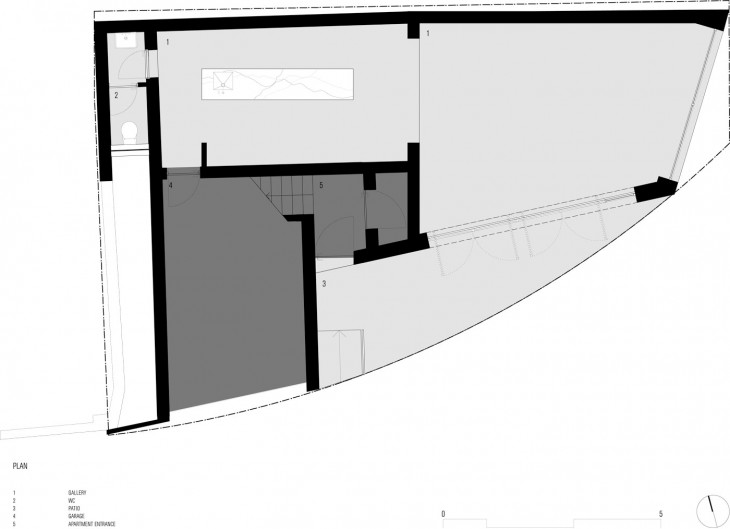 For more work by Redgen Mathieson visit www.redgenmathieson.com.