If the breathtaking heels and vineyards of Tyrol are you front as well as back yard the move by Peter Pichler Architecture to create the Mirror Houses seems in place. Mirroring the breathtaking outdoors the house is located in Bolzano, Italy.
The new structure is oriented towards east with their private garden and an autonomous access and parking for their guests. Each unit contains a kitchen / living room as well as a bath- and bedroom with big openable skylights to allow natural light and ventilation. A small basement serves for temporary storage. The projects initial volume is split in 2 units that are slightly shifted in height and length in order to loosening the entire structure and articulating their differentiation. Both units are floating on a base above the ground evoking lightness beside offering better views from their cantilevering terraces to the impressive surrounding landscape. The volume opens towards east with a big glass facade that fades with curvilinear lines into the black aluminum shell. Mirrored glass on the west facade borders the garden of the client with the units and catches the surrounding panorama with pool while making the units almost invisible. – from Peter Pichler Architecture
RELATED: Find More Houses in ARCHISCENE Archive
Discover more of the eye-catching house after the jump: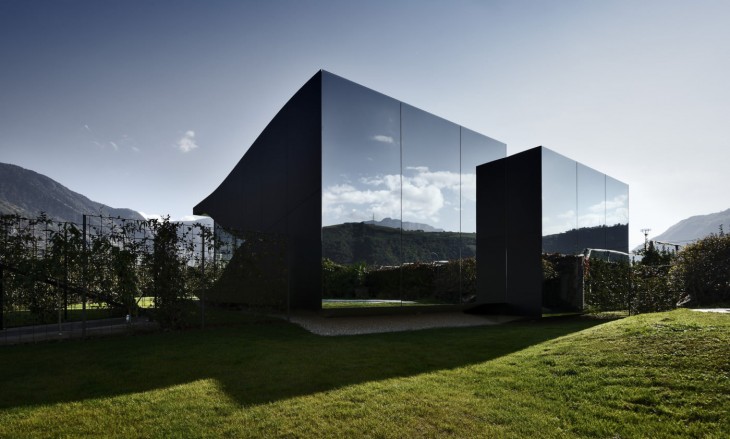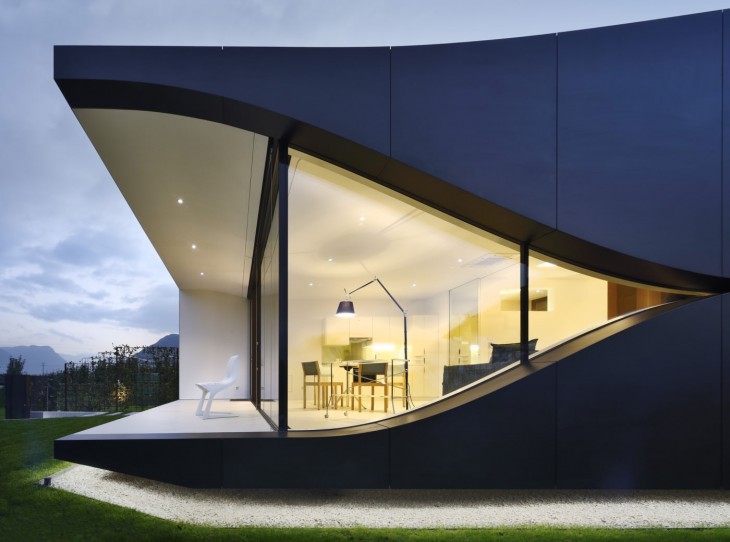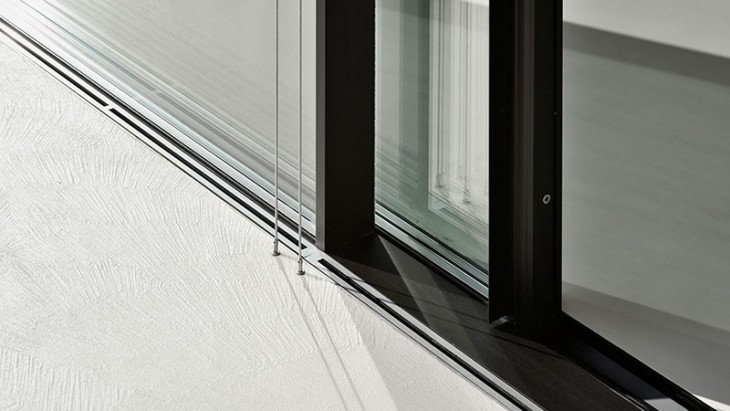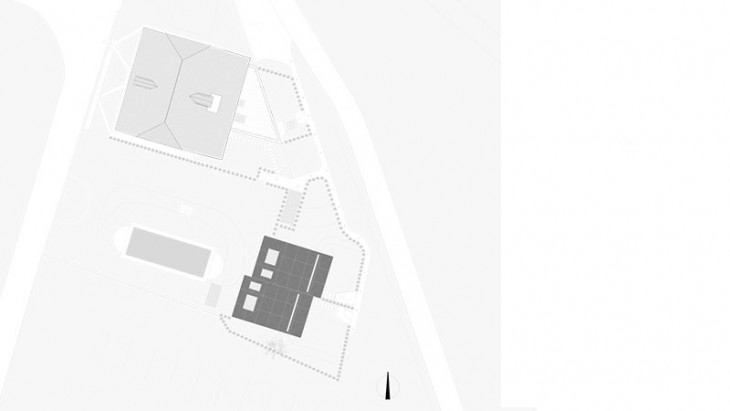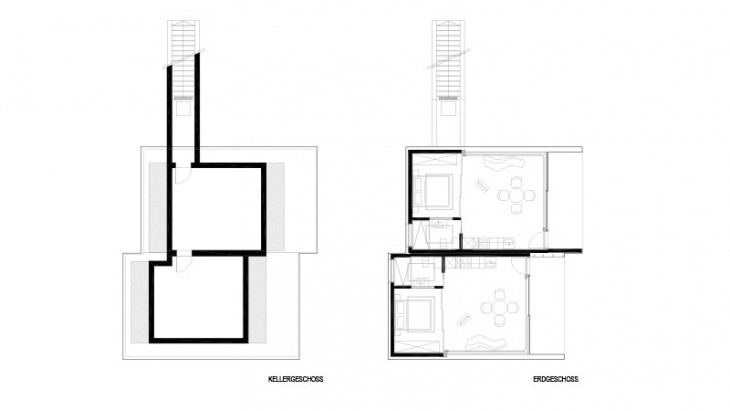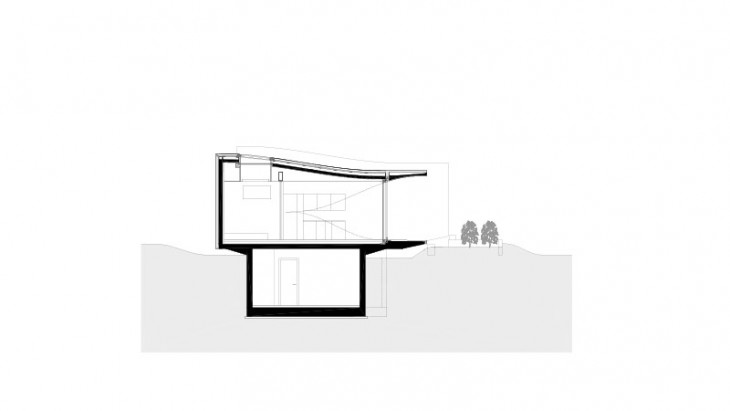 For more projects by Peter Pichler Architecture visit www.peterpichler.eu.