Snøhetta is an active partner within ZEB – The Research Centre on Zero Emission Buildings. The ZEB Pilot House is a project cooperation between Snøhetta, Scandinavia's largest independent research body, SINTEF, ZEB partner Brødrene Dahl and Optimera.
From the Architects:
The volume of the house describes a single family house. However, the building is intended for use as a demonstration platform to facilitate learning on building methodology for plus houses with integrated sustainable solutions. The house is also an extensively monitored research platform to enhance understanding of building performance.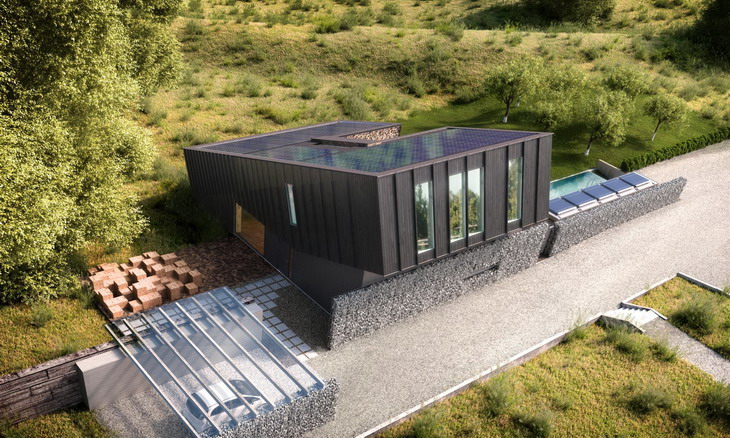 The Multi-Comfort standard demands beyond current building code in relation to; energy use, air permeability, daylight factoring, acoustic quality, warmth and indoor air quality. The house in Ringdalskogen satisfies the criteria for ZEB-OM classification, which entails zero emission from all materials used in the building process, daily operation, and all user equipment including an electric vehicle with a minimum annual range of 20.000km.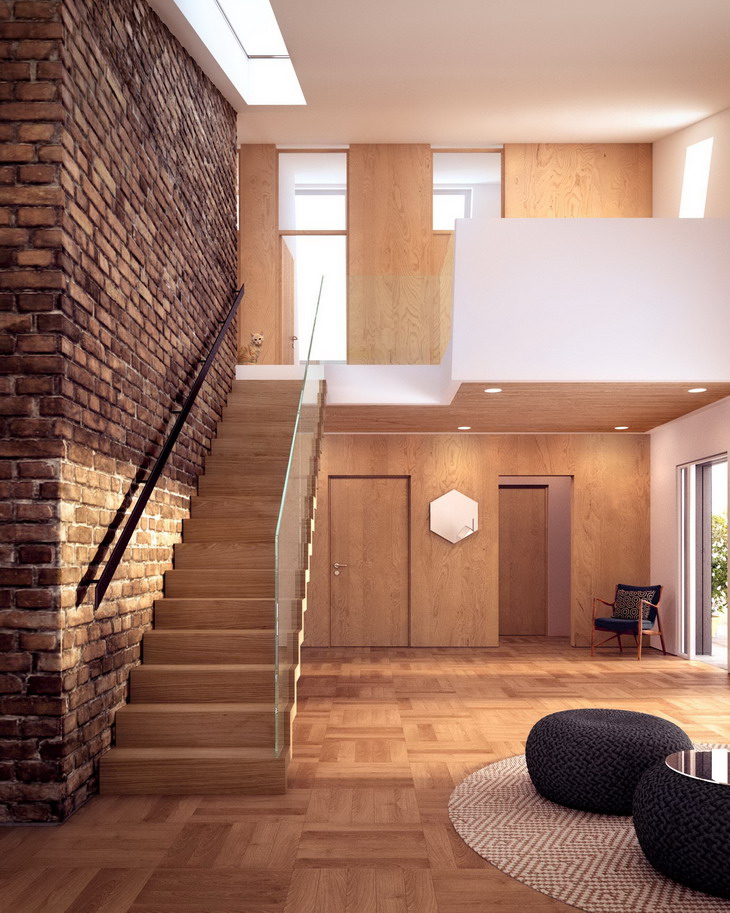 In order to meet the demands of ZEB-OM there are also integrated passive energy-saving concepts. These include specification of low energy materials, recycled materials, and energy efficient technical solutions. Energy production from fully integrated photovoltaic panels is central to balancing consumption and emission. The outdoor swimming pool and outdoor shower are heated by solar-generated thermal heat surplus.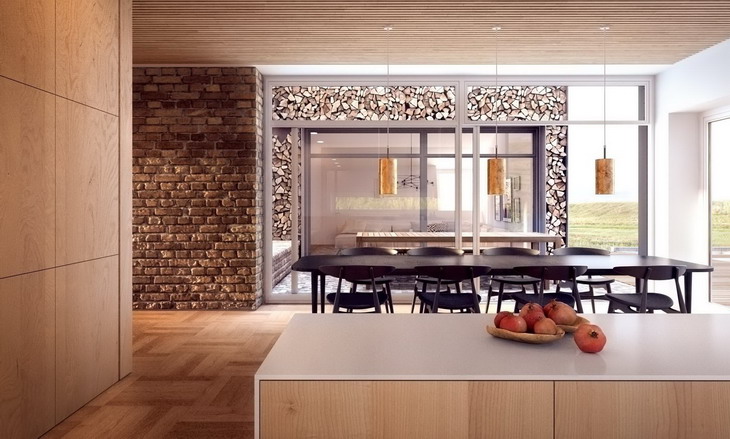 The project has a strong focus on retaining home-like qualities through non-quantifiable properties. Emotive comfort and sense of well-being have governed the design process to the same extent as energy demands. The grounds employ a variety of spaces that can be enjoyed year-round, with the inclusion of fruit trees and vegetable gardens to accommodate small scale food production.
Project: ZEB Pilot House
Designed by Snøhetta
Client: Optimera and Brødrene Dahl (Saint Gobain)
Size: 220 m2 (house), 200 m2 (site)
Typology: Zero Emission Building
Location: Larvik, Norway
Website: snohetta.com