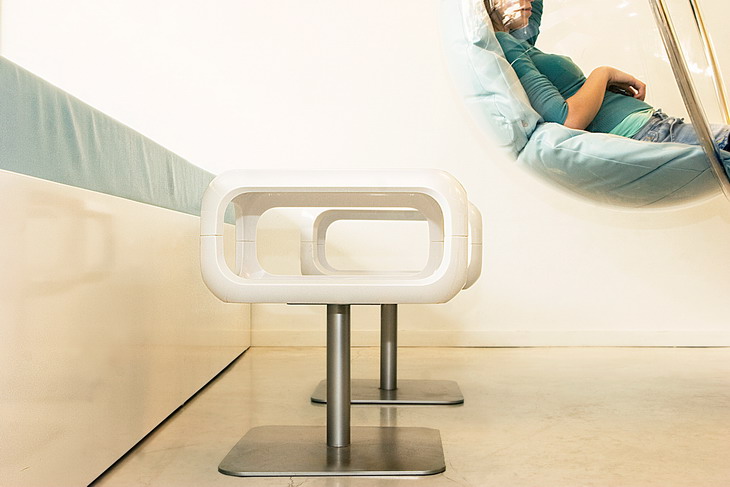 Splendid contemporary design of the Yogic Yogurt Bar located in Ashdod, city of Israel created in collaboration between Dana Shaked and Keren Rozner. For more images and architects' description continue after the jump: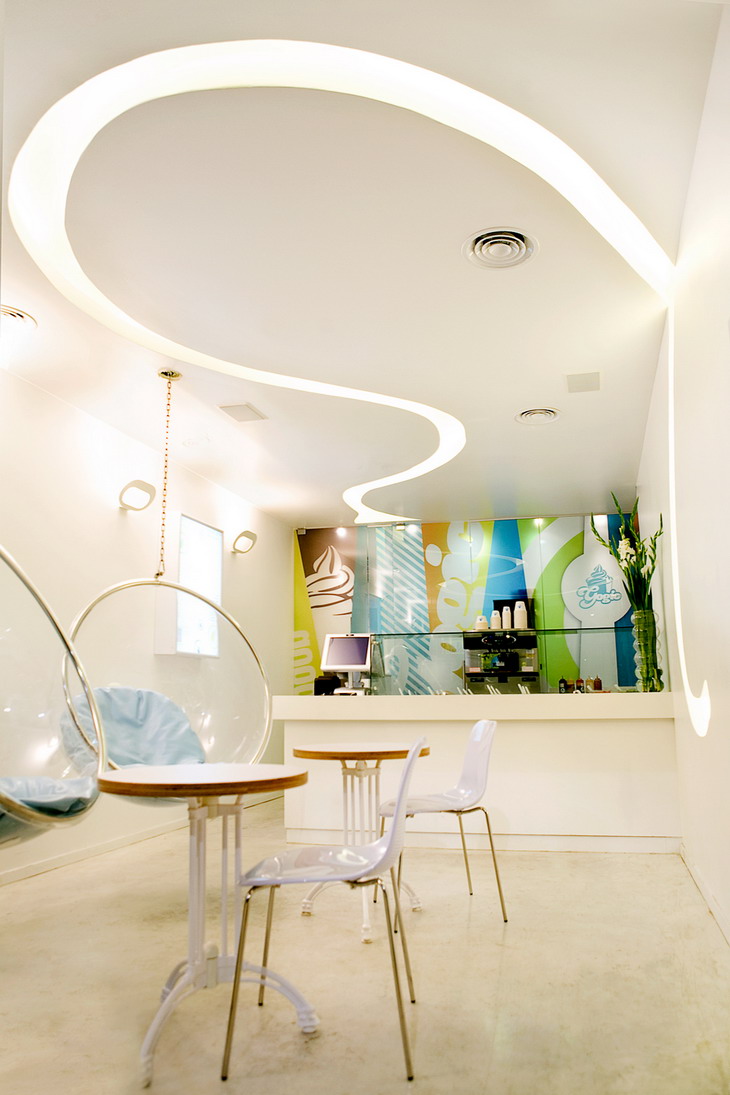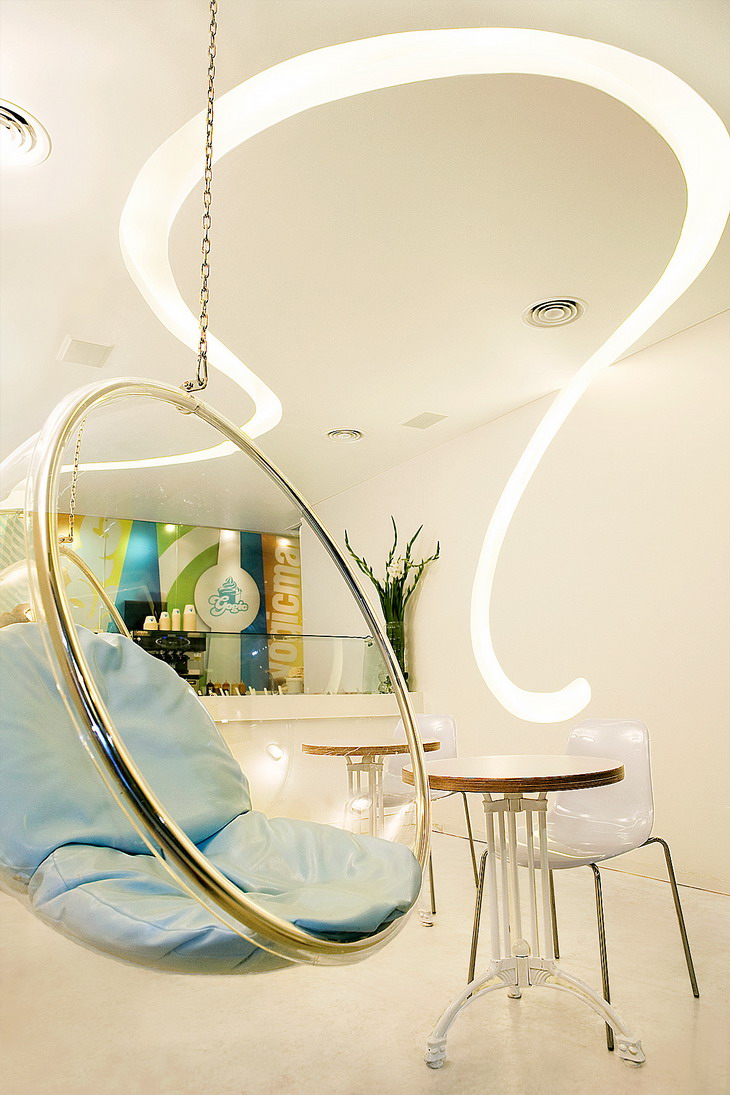 From the Architects:
In a dark small space in Ashdod, which previously was AC storewith number of plaster niches,a white magical yogurt bar was designed.

Our first step was to remove all niches and wall covers and to divide the space according to a yogurt bar program. The space was designed to includesmall kitchen, largecounter with service area, spacious eating and seating spaces.This space tells a story which guides the entire customer experience and therefore it was important for me to create magical space with a unique visual language.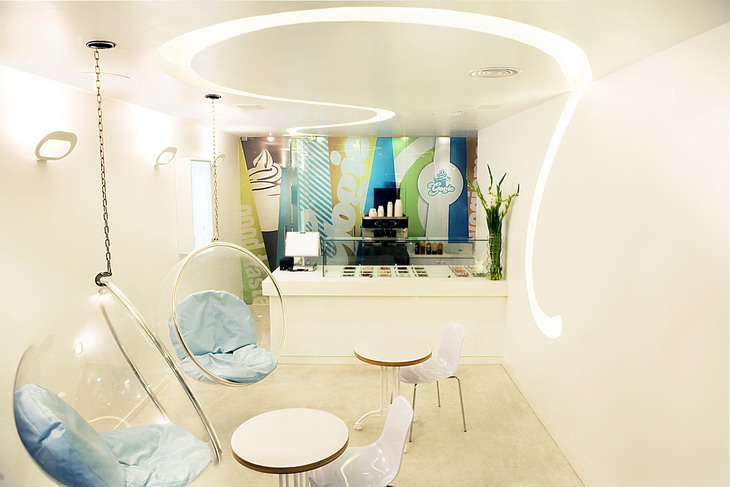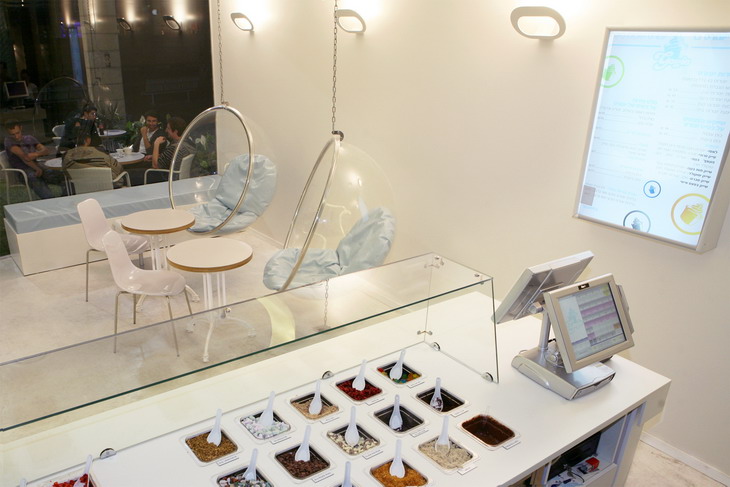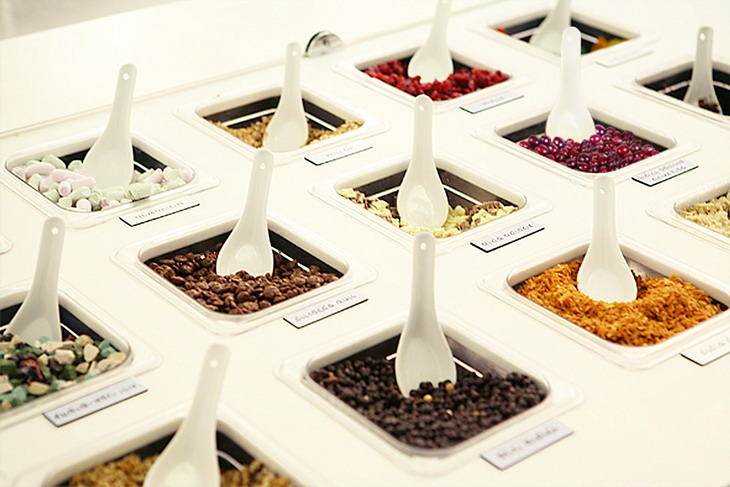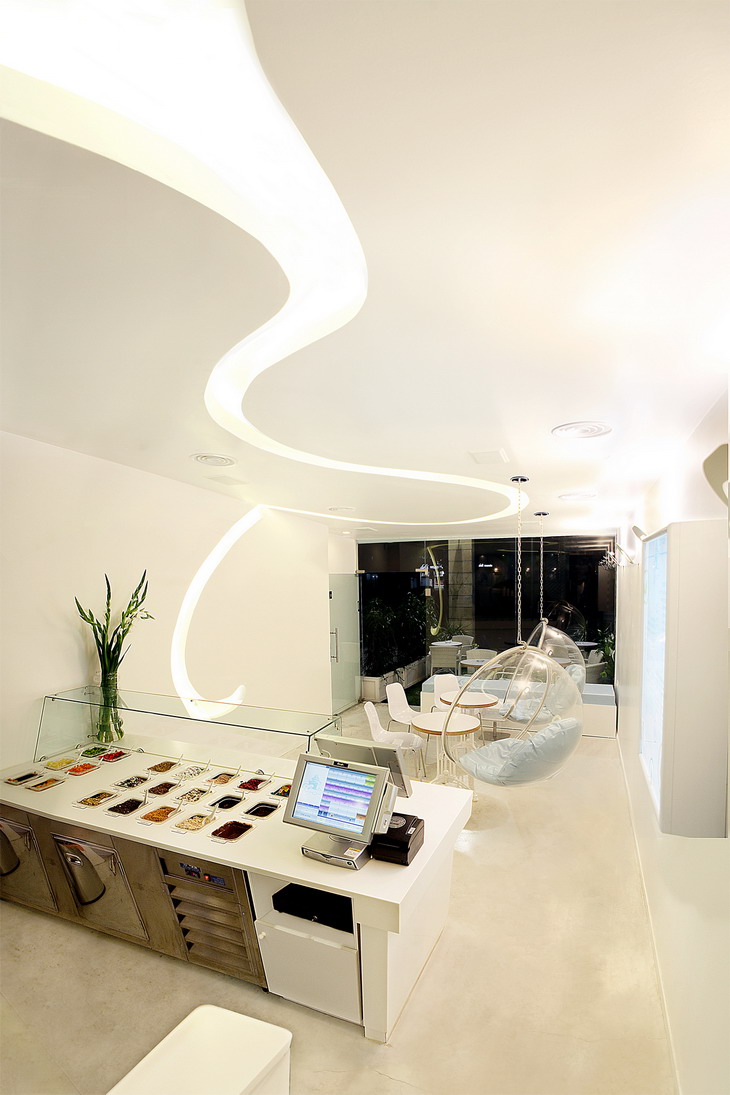 Yogurt represents white and as such the design style contains a wide white space with speciallighting design which was also the guideline for the whole space design.

Right from the noisy busy street we enter into the yogurt bar, through the green grass surface combined with wood planters and white furniture. The showcase reveals the inner space, was painted bright silky white. The only colorful element in the space isthe kitchen glass wall that was painted by new and unique graphic style.The white space bright up by a warm light trailshuffles. Those, through the ceiling and spills on the right wall, create round shape similar to the yogurt itself.

In addition, two bubbly swings are hanged on top of the concrete floor and create harmony and calmness.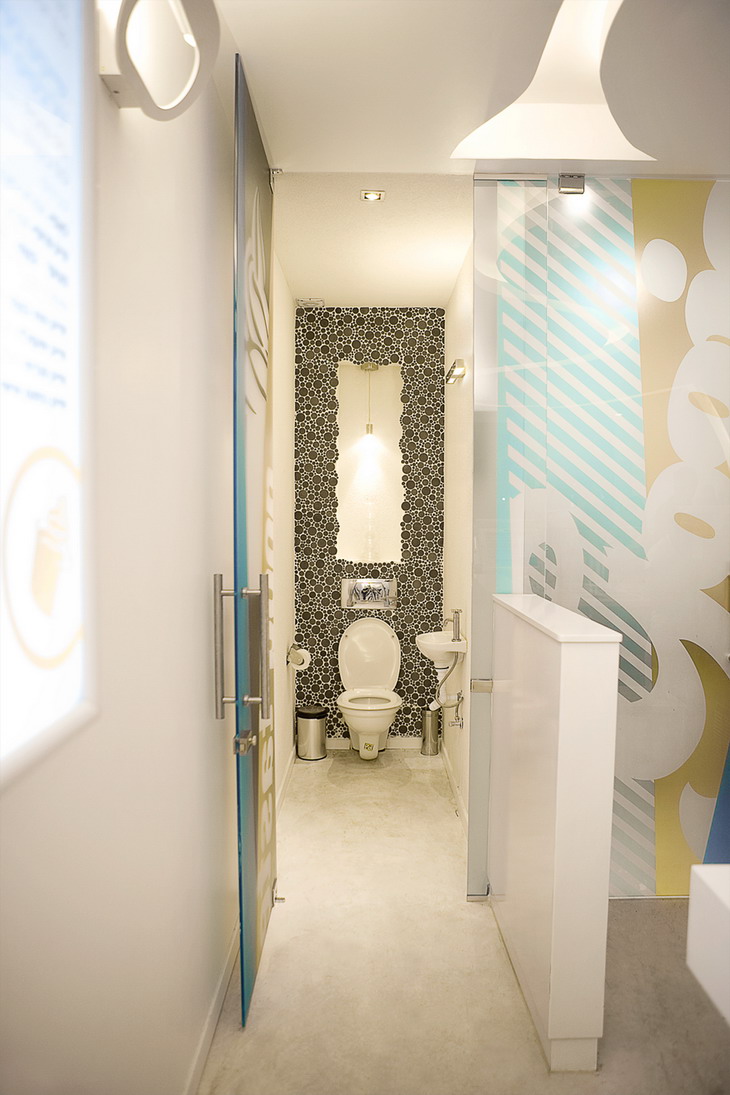 Project: Yogic Yogurt Bar
Designed by Dana Shaked and Keren Rozner
Photography: Tomer Rubens
Location: Ashdod, Israel
Website:  www.dnshaked.co.il