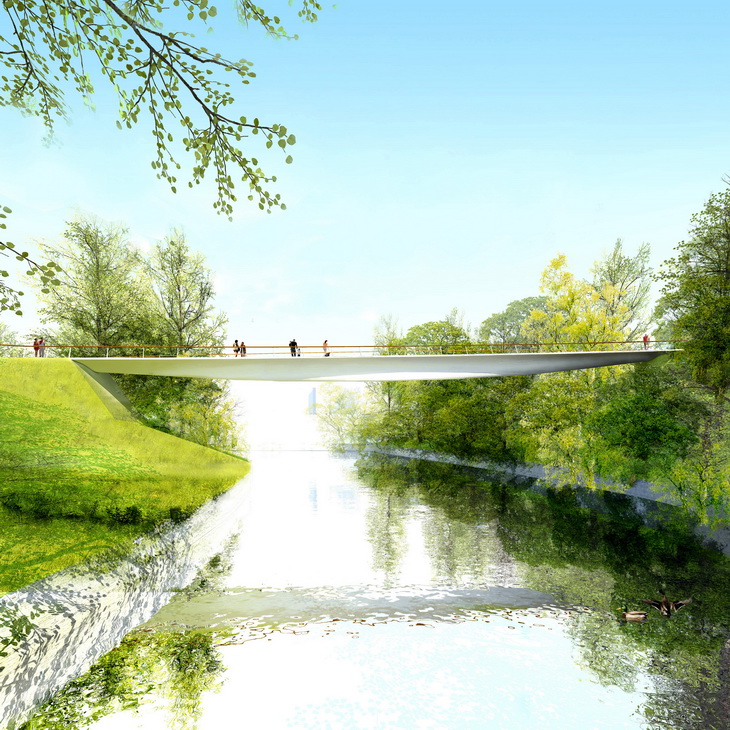 Avery Associates Architects, a London-based architectural firm, share with us their proposal of the international design competition for the much talked about Salford Meadows Bridge. The structural strategy of the proposal for the bridge takes its inspiration from one of nature's structural solutions: the stem of a palm leaf.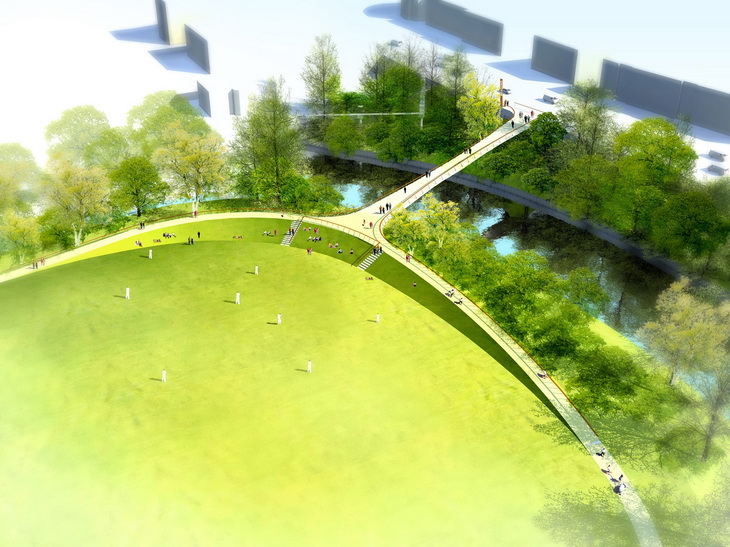 From the Architects:
The structural strategy of Avery Associates Architects' proposal for the Salford Meadows Bridge takes its inspiration from one of nature's structural solutions: the stem of a palm leaf. The great structural strength and integral sculptural beauty of this cross section is set within the geometric purity of an equilateral triangle.

From the wide entrance on the main road, the bridge invites pedestrians in, offering a platform from which to contemplate the Meadow spreading out below and the anticipation of the journey towards it. The bridge provides a generous promenade, leaving the hum of the road behind and ramping gently down, over the river into the foliage of the Meadows.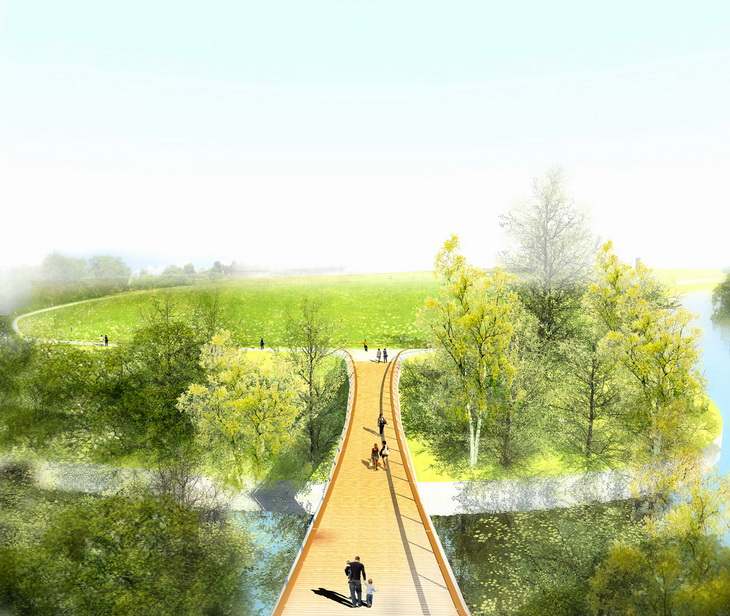 Protruding through the trees, visitors arrive at the main viewing and orientation deck, from which point they can begin their perambulation across the Meadows.

Two arms of mounded grass embrace the landscape and define this corner as a special place of arrival and event. A path runs down along their top at a shallow angle, while two sets of stone steps provide a more direct route and the slope of the banks offer a place to sit and enjoy the activity beneath or to take a rest after a long walk.

The power of the landscaping is in its simplicity and the beauty of the river's natural curves. Following the shape of the river and footpaths, the banks form a space in which a comprehensive programme of further routes, events and landmarks could develop. Initiated at the outset, this on-going development would embed the Meadows into a sustainable future as a crucial part of Salford and the Irwell River Park.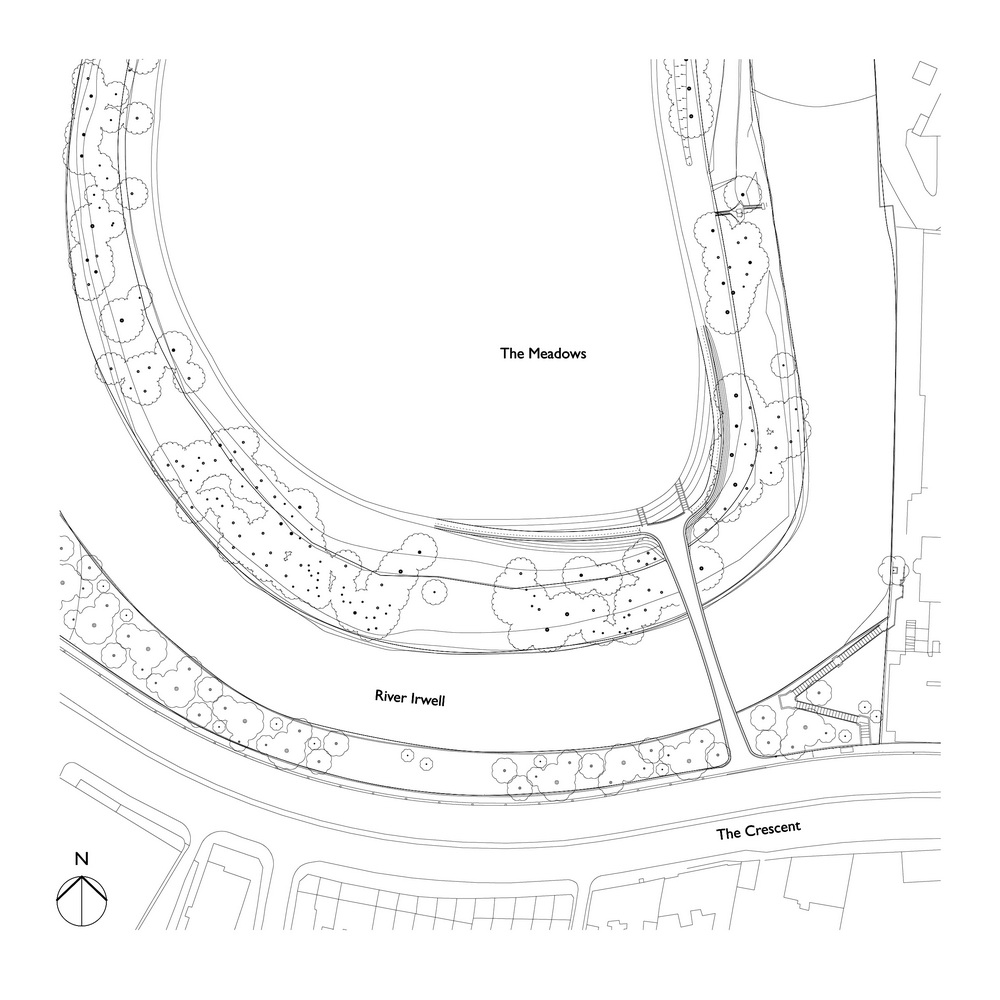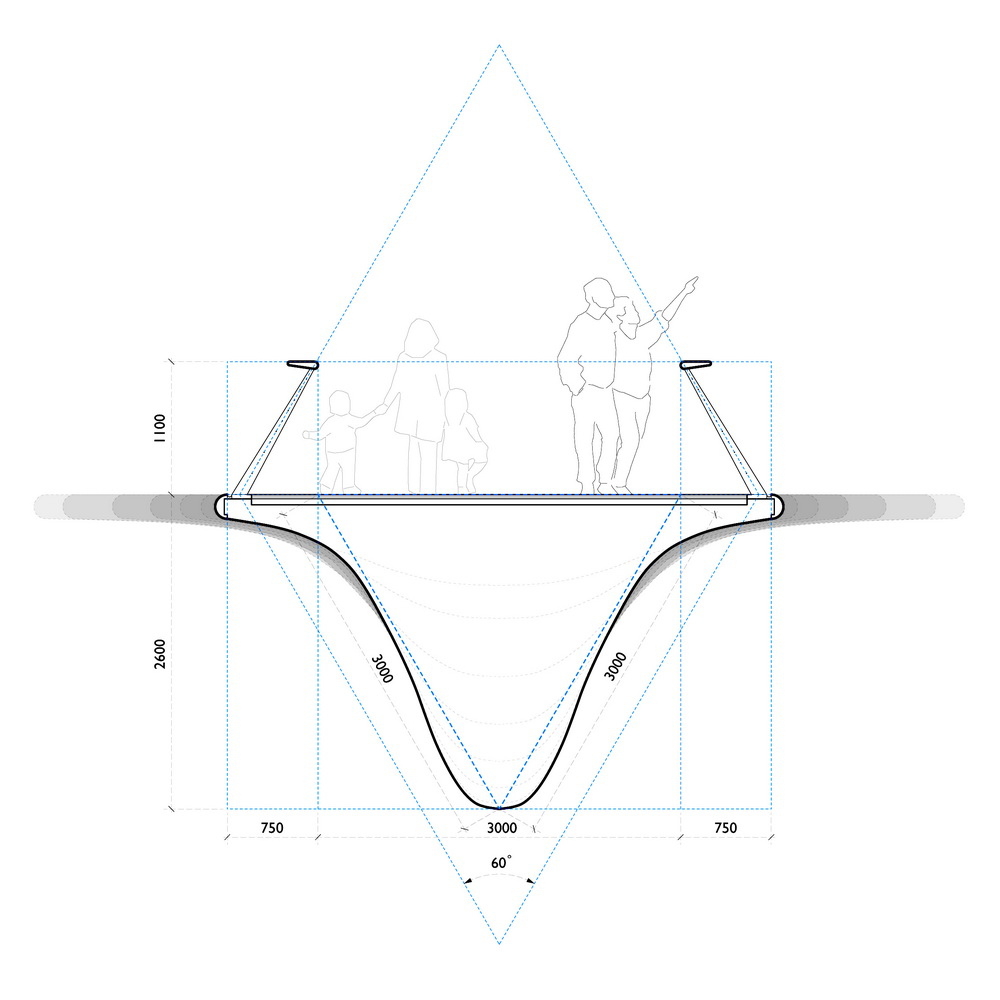 Project: Salford Meadows Bridge
Designed by Avery Associates Architects
Location: Salford, United Kingdom
Website: www.avery-architects.co.uk