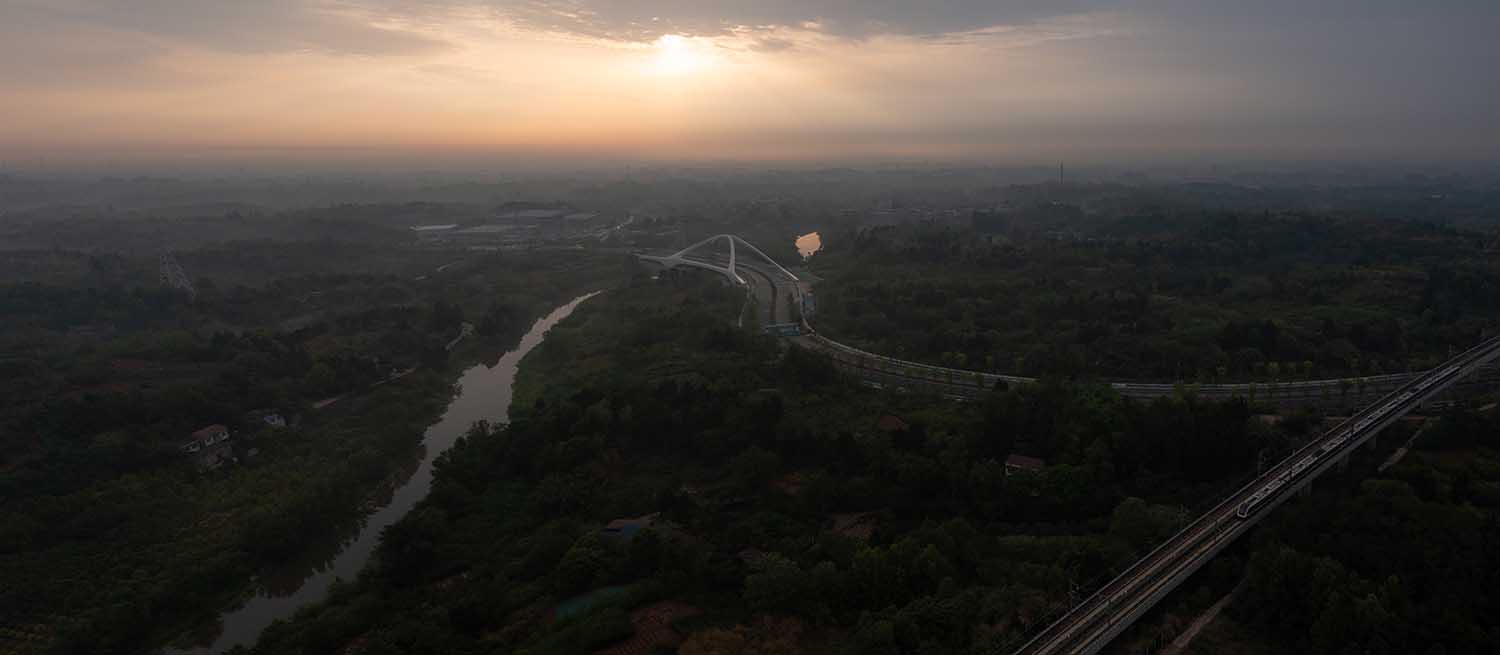 Zaha Hadid Architects (ZHA) has completed Jiangxi River Bridge, the inaugural bridge in a series on the city's West Line. The bridge stretches 295 metres across the Jiangxi River, a significant tributary of the Tuojiang River in Sichuan province.
The bridge, with a dominant 185-metre central span flanked by 55-metre secondary spans, stands as a multi-modal bridge facilitating road, cycling, and pedestrian traffic. Crucially, this achievement serves as a vital link, allowing the West Line Road to metamorphose into the western segment of the Airport New Town ring-road and cycle route.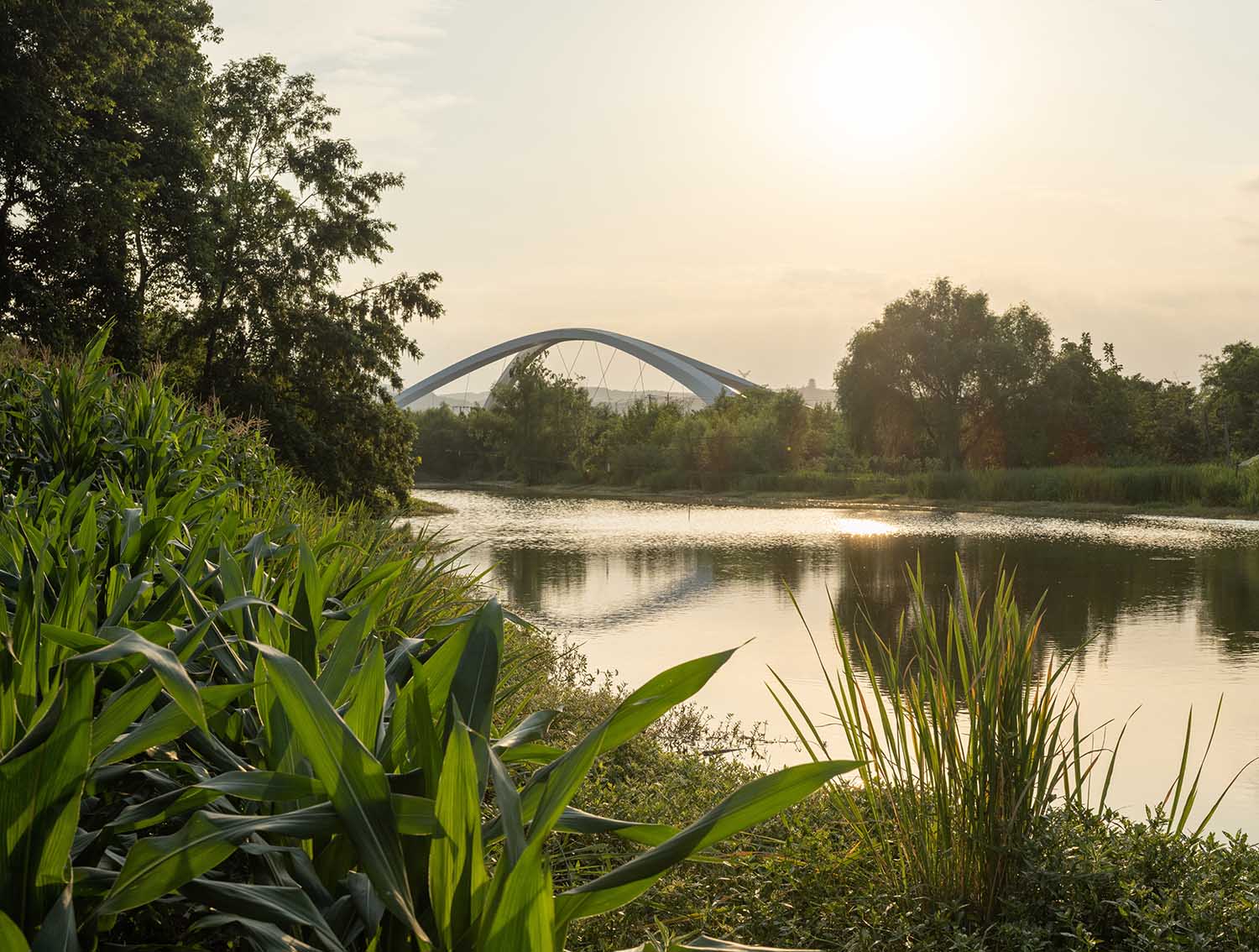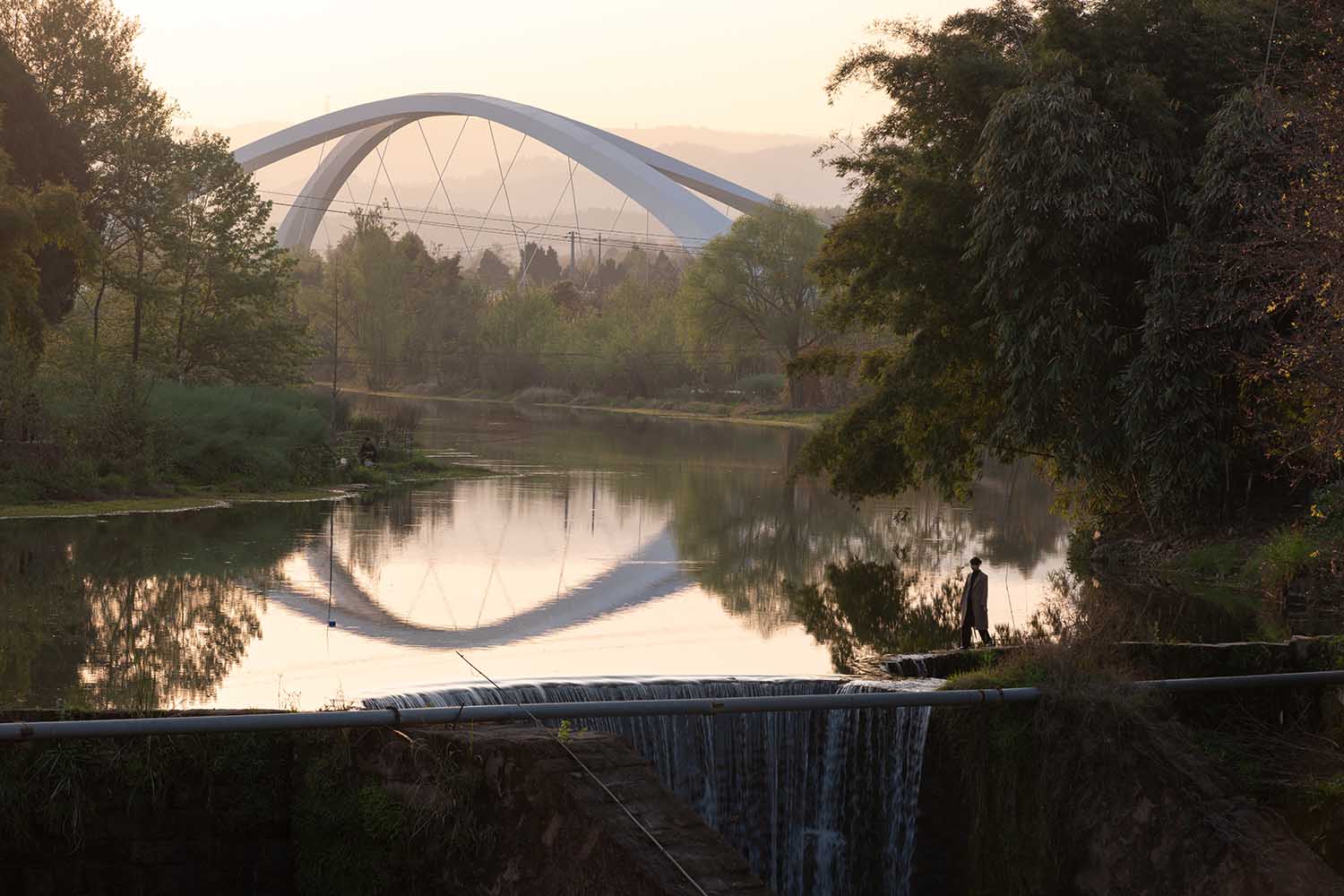 Elegantly crafted with two primary steel arches rising symmetrically from either side of the road deck, the bridge harnesses the efficiency of arch structures for spans measuring 120-250 metres. These arches converge tangentially at their zenith, bolstering the bridge against the lateral forces exerted by the wind.
A hallmark of ZHA's innovation is evident in the bridge's design. The supporting piers and abutments flow seamlessly into its primary arches and road deck, emerging as a striking landmark in Chengdu's transport network.
Post their triumphant win in the 2019 design competition, ZHA employed cutting-edge structural analysis software on the digital model. The exhaustive analysis accounted for various factors, from self-weight and traffic loads to environmental challenges such as wind and temperature variations. The result is a resilient structure, designed to surpass standards set for once-in-200-year weather occurrences.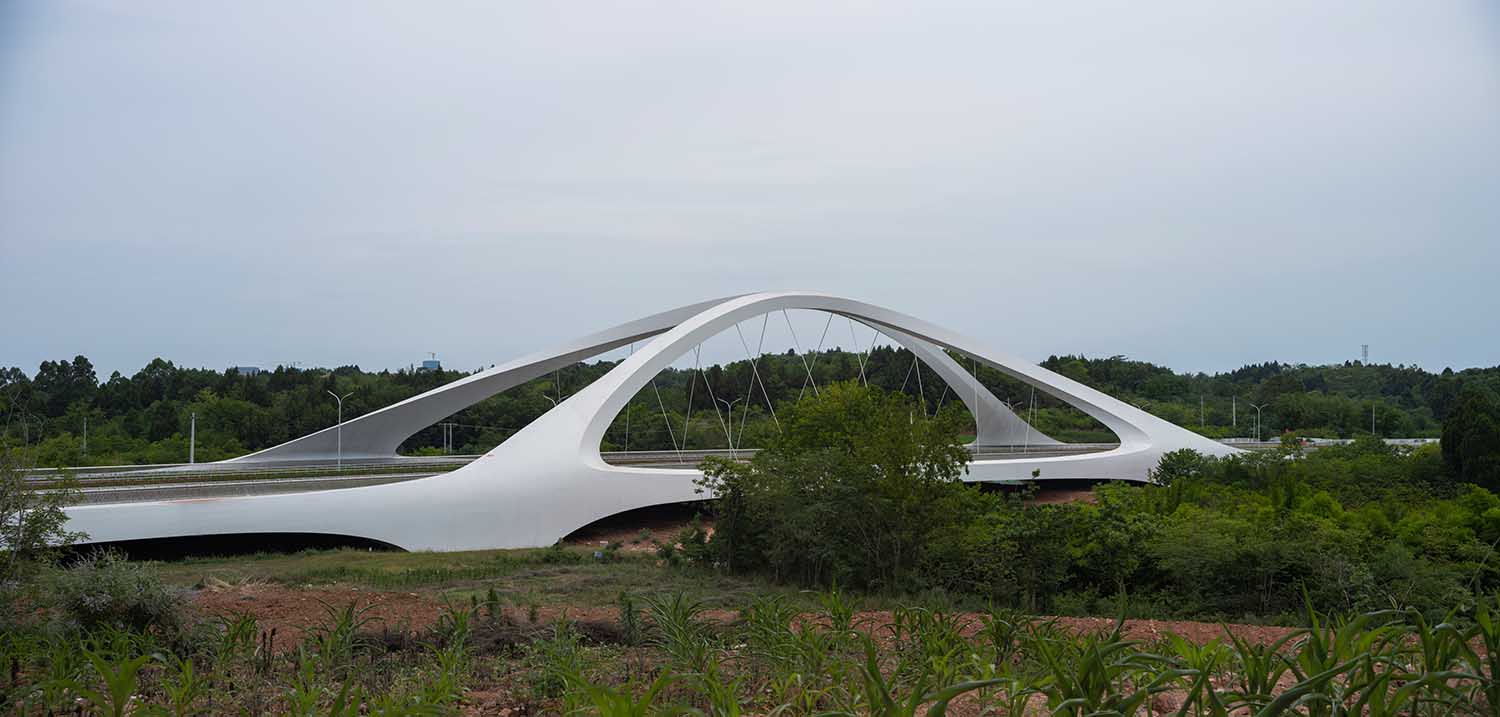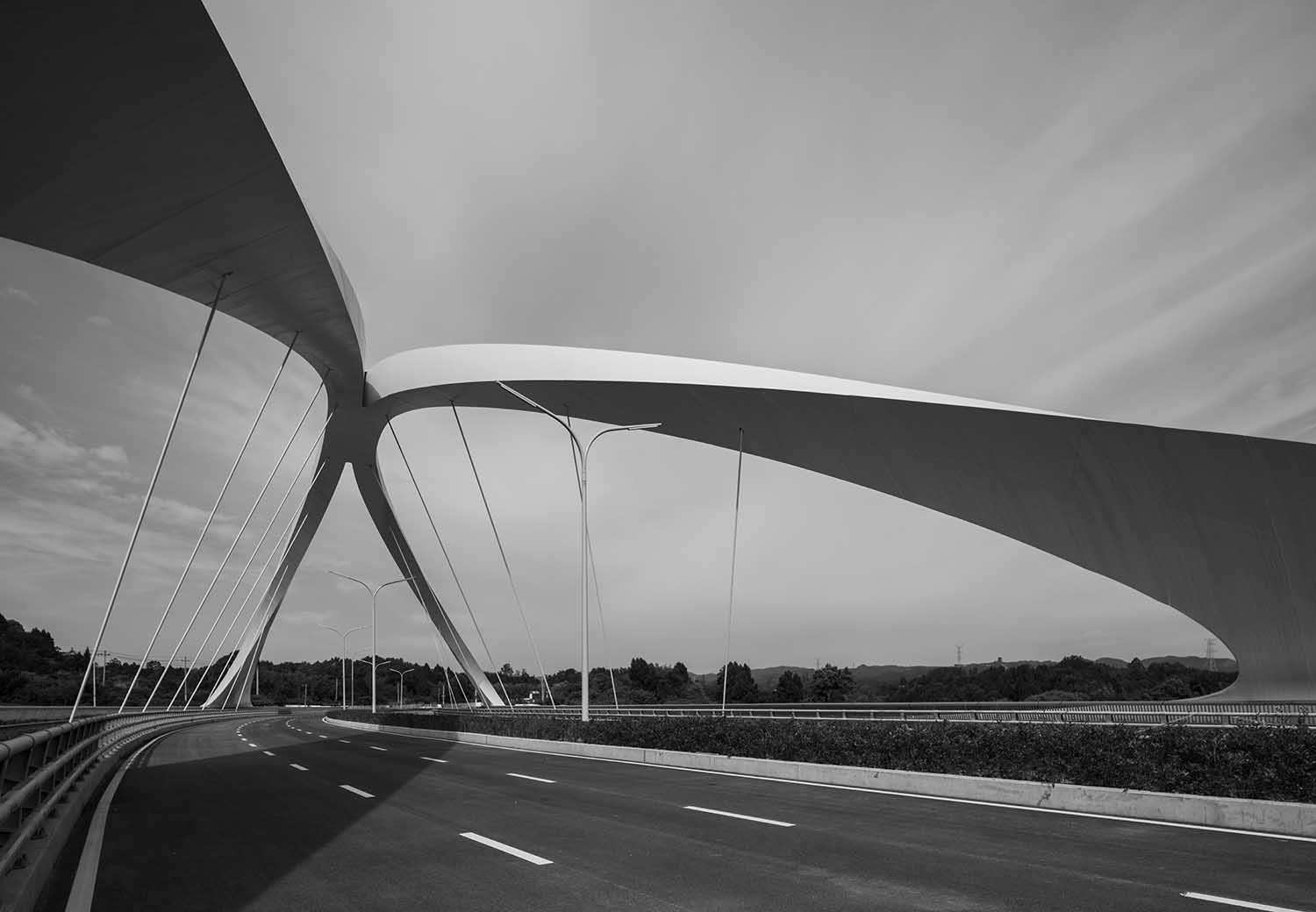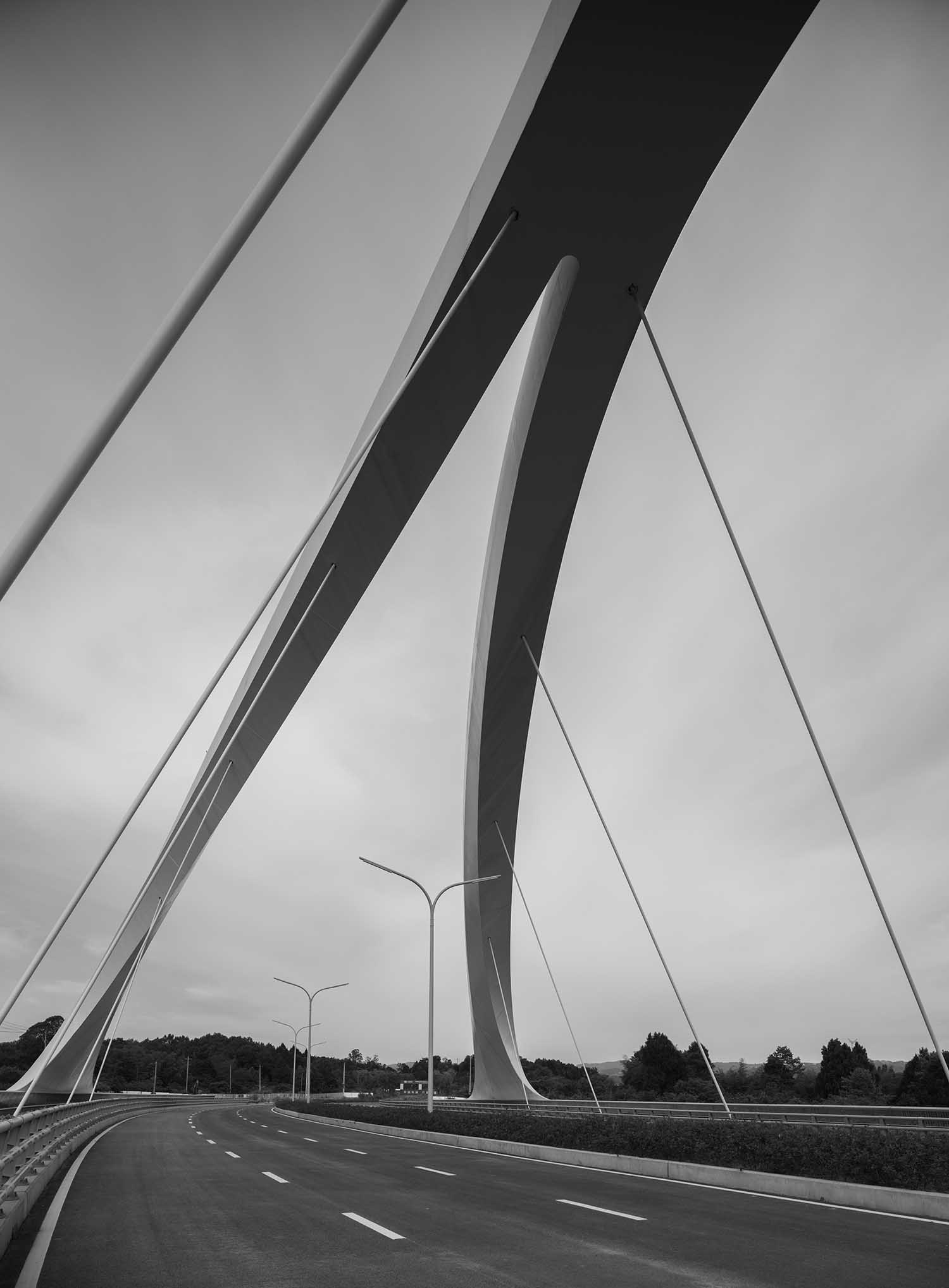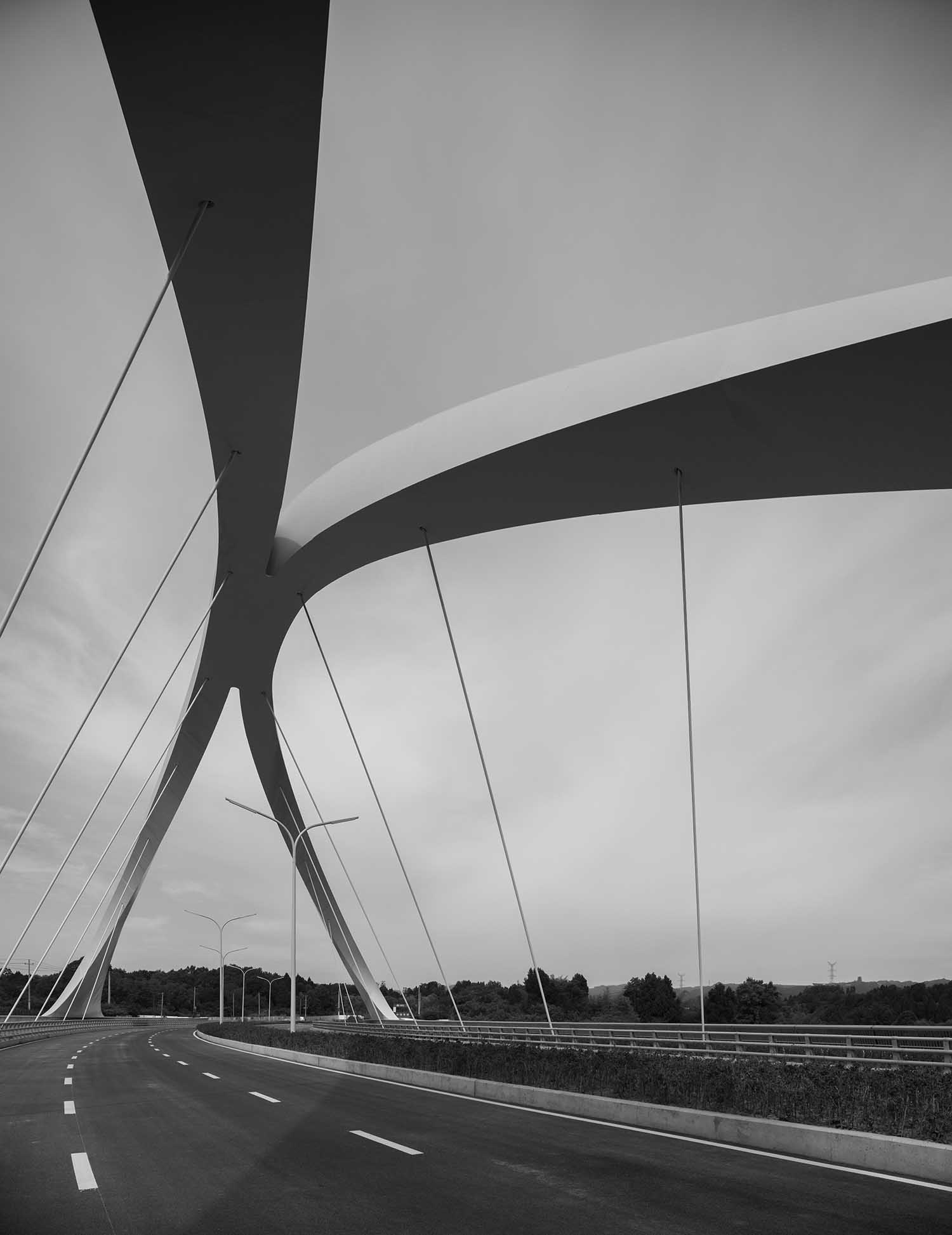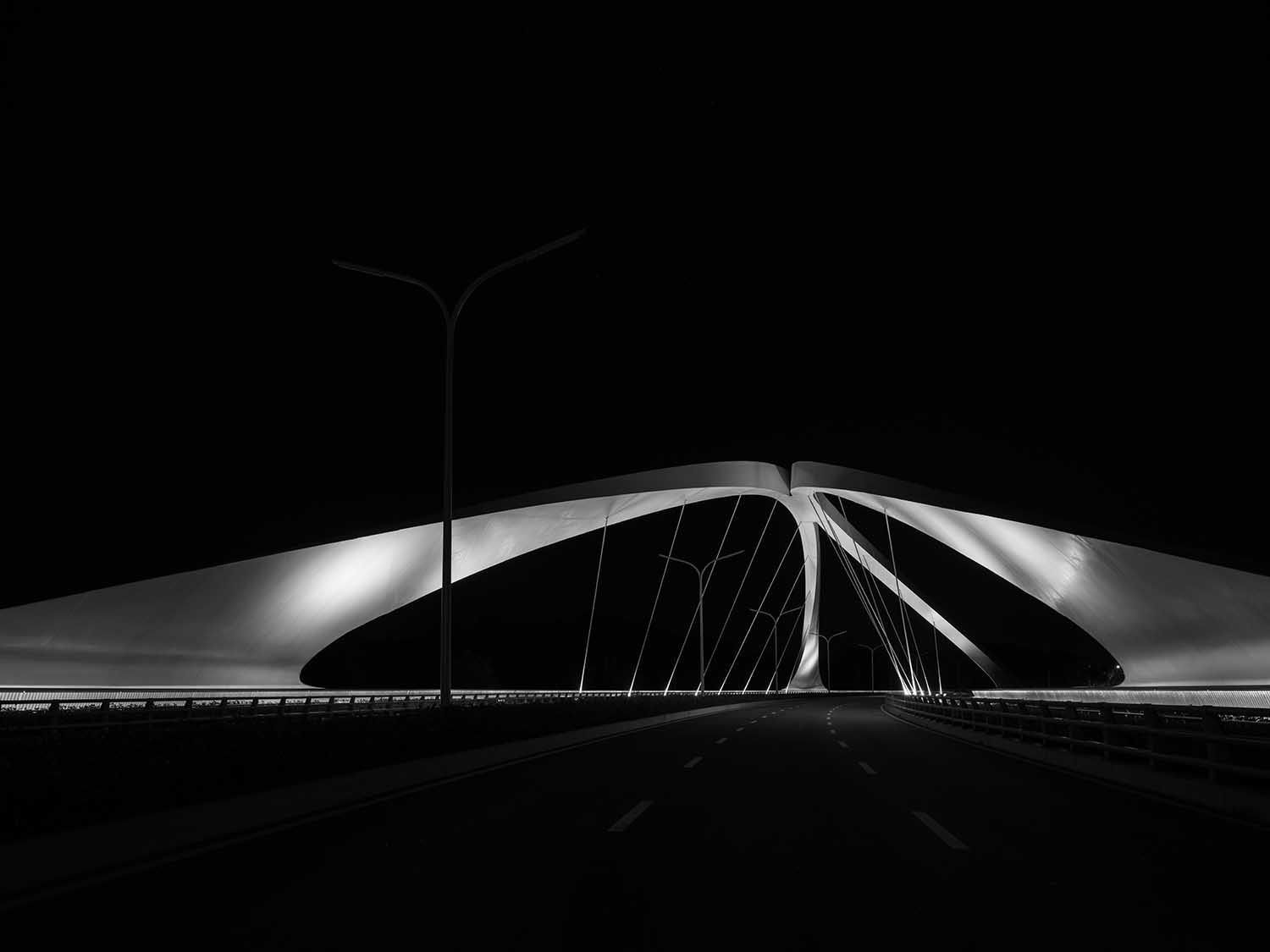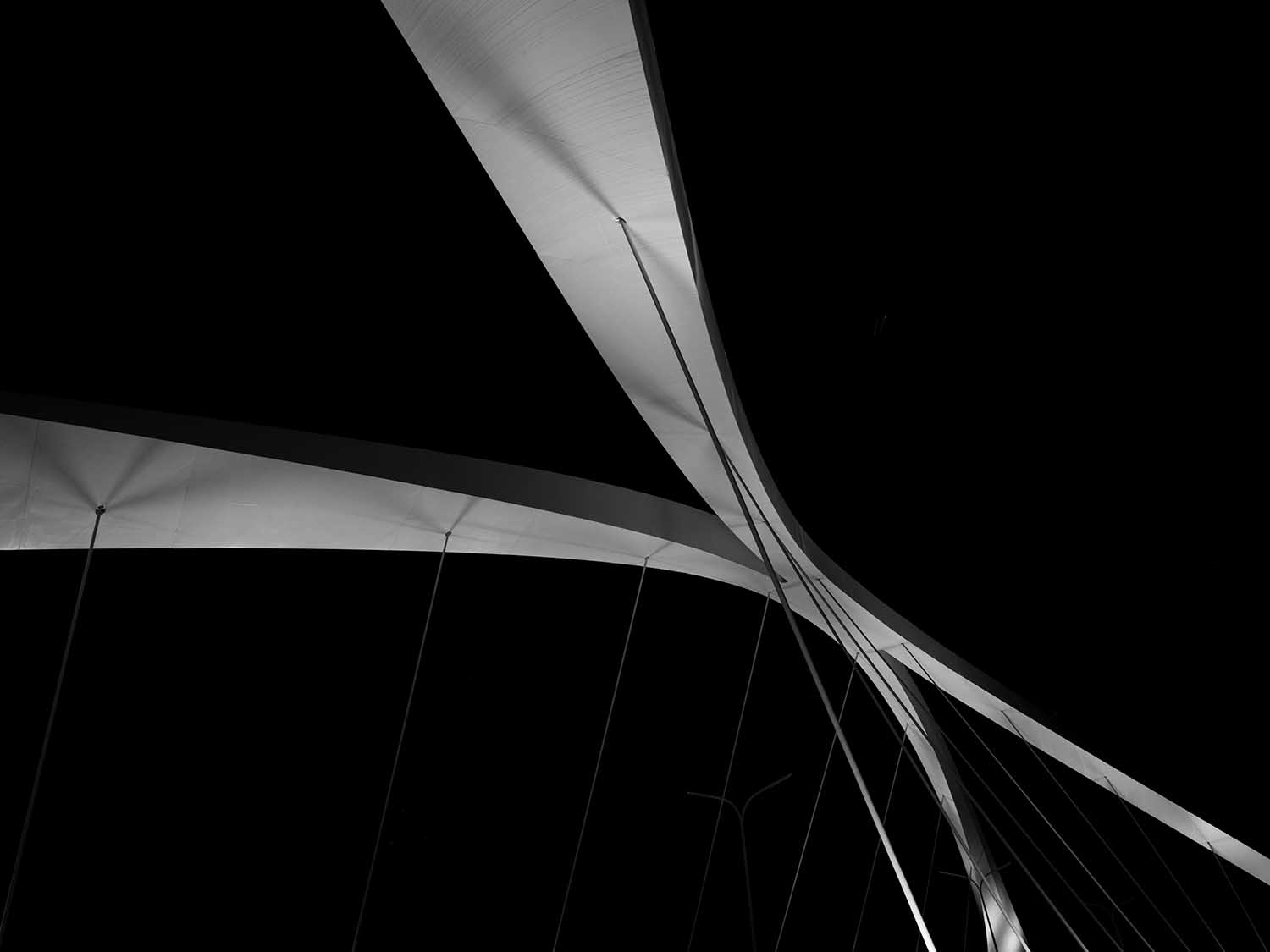 Noteworthy is the bridge's height to span ratio which stands at roughly 1:6. The arches majestically rise 30 metres above, anchored at their base by box girders that parallel the road deck's edge. This design choice effectively counters the outward thrust of the arches, subsequently minimizing the lateral loads on the bridge's foundations.
In a bid for environmental conscientiousness, no foundations have been placed within the Jiangxi River. Instead, intermediate piers sit beneath the arches' springing points on both riverbanks.
The construction saw a blend of traditional and modern techniques. While conventional methods were employed for the bridge's bored piles and abutments, the steel arch sections were prefabricated for ease of transport and assembly. All steelwork and precast concrete elements were seamlessly integrated using mobile cranes, adhering to a tight assembly timeline.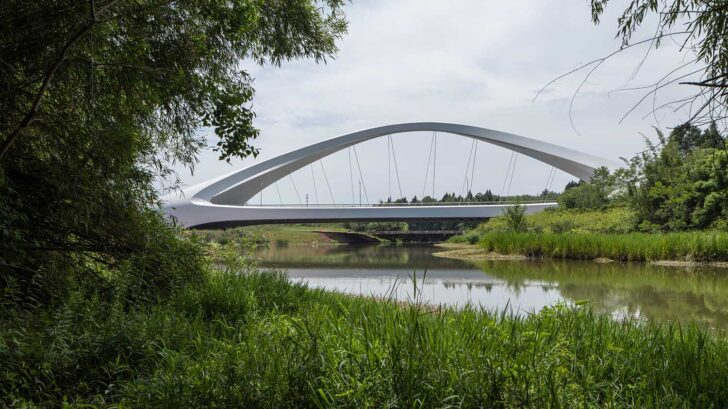 Project Team
Client: Chengdu International Aerotropolis Group Construction and Development
Architect: Zaha Hadid Architects (ZHA)
ZHA Design: Patrik Schumacher
ZHA Project Directors: Charles Walker, Lei Zheng, Ed Gaskin
ZHA Project Architect: Han-Hsun Hsieh
ZHA Site Team: Lei Zheng, Han-Hsun Hsieh
ZHA Project Team: Jan Klaska, Lei Zheng, Marina Dimopoulou, Stratis Georgiou, Hung-Da Chien, Han-Hsun Hsieh, Martha Masli, Stella Dourtmes, Charles Walker, Ed Gaskin
Consultants
Executive Architect: China Southwest Architectural Design & Research Institute
Local Architect: China Southwest Architectural Design & Research Institute
Structural Engineers: Buro Happold, China Southwest Architectural Design & Research Institute
Quantity Surveyor: China Southwest Architectural Design & Research Institute
General Contractor: Sinohydro Bureau 7 Co., Ltd, China Huaxi Engineering Design and Construction
Environmental Consultant: Shenzhen Pengdaxin Energy Environmental Protection Technology
M&E Engineering: China Southwest Architectural Design & Research Institute
MEP: China Southwest Architectural Design & Research Institute
Transport Consultant: China Southwest Architectural Design & Research Institute
Fire Engineer: China Southwest Architectural Design & Research Institute
Landscape Consultant: Zaha Hadid Architects
Lighting Design: Zaha Hadid Architects
Site Supervision: China Huaxi Engineering Design and Construction