When decorating and furnishing your home at multiple points you'll have to consider whether you buy your pieces off the shelf or if you opt for bespoke pieces instead. For pretty much every type of furniture, furnishing or accessory you'll have to make that consideration.
The pros and cons of this are pretty simple: off the shelf pieces will almost always be cheaper than bespoke pieces, but with bespoke pieces you can ensure that what you have will perfectly fit in your home's décor scheme. It's a simple trade off of price vs quality, if you have the money to afford bespoke pieces, it often is the best choice to go bespoke and have a piece that is exclusive to you, as well as well made.
When Decorating Large Spaces
When you're decorating large spaces, scale is important and if your décor pieces aren't appropriately sized, they will look out of place in your large space. The issue is, that most off the shelf retailers, design all of their pieces to work in an averaged size home, so they may look out of place in large spaces.
So, with large spaces, you should opt for bespoke products where possible so that they can be proportionate to your home, large windows will need large blinds, large living rooms will require larger than usual sofas and so on. So to make sure you don't have any dissonance in your décor in large spaces, bespoke is the best way to go.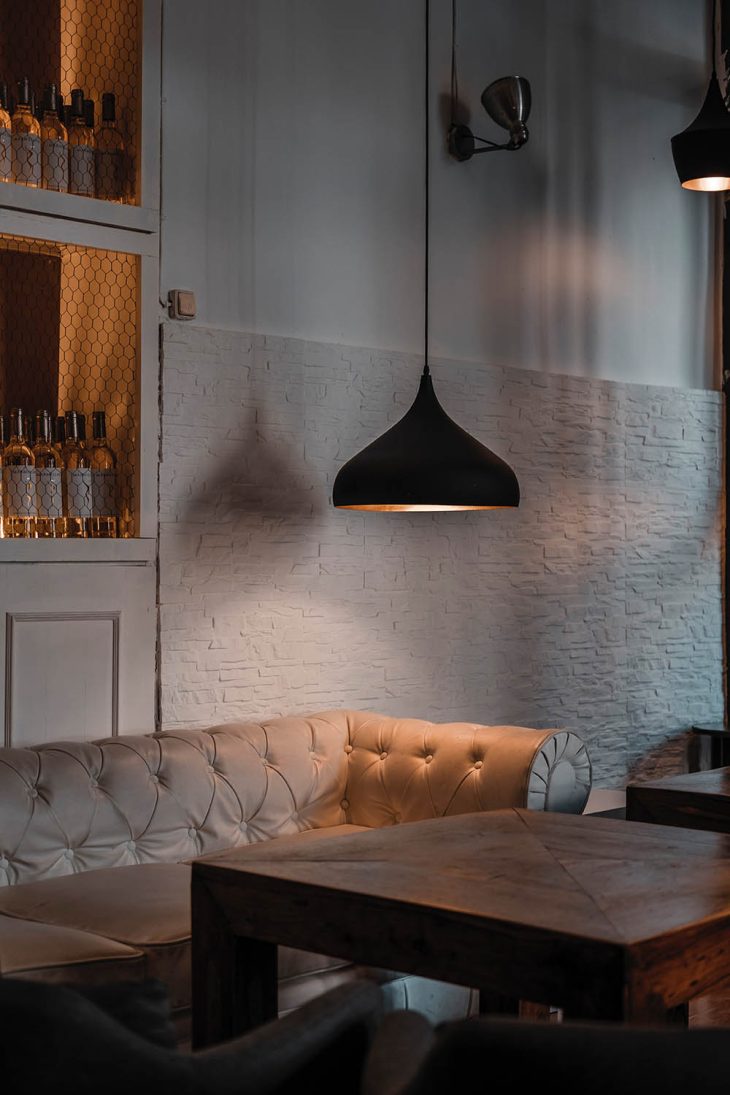 When Following Your Vision
If you have a vision for what you want your home to look like, buying off the shelf products can be troublesome, if you have a clear image of what you want, even small compromises or diversions from your vision can feel unfulfilling and you will need to shop around a lot to find pieces that match your specific vision.
Which is where bespoke décor comes into play, rather than trying to match pieces up to what you envision, you can work with a craftsman to create pieces that match your vision. By working with a craftsman, you can give them your vision and allow them to help it come to life.
When You Want To Make Something Last
If you want your décor pieces to last a long time and eventually become something of a family heirloom, then off the shelf should be out of the question. Whilst you can get good quality furniture off the shelf, the quality for say an IKEA coffee table will not be on par with a custom made coffee table and while your bespoke coffee table may live for 100's of years, one from IKEA would be on it's last legs after a few years.
So, if you want to give your décor a long life and ensure that you can pass pieces down to the next generation of your family, then bespoke pieces are the way to go. You can mention this to the person making your bespoke pieces and they will use materials which will be longer lasting for you, rather than cheaper, less durable materials.
When You Want Something Unique
It's pretty hard to call a décor piece 'unique' if it has been mass manufactured with thousands, if not millions of exactly identical pieces across the world. Sure, off the shelf items can be quirky or out of the normal, but unfortunately, unless you're buying the other 100,000 exact copies of your piece, it's hardly unique.
So, if you want a décor piece that is special to you and actually a unique piece that only you will own, then bespoke décor is perfect for you, as you can give your ideas to an artisan or designer who will create a piece for you, that is a one of a kind and entirely unique to you and your home.