The specialist retail design consultancy studio gpstudio, share with us their work on the interior design of Fortnum & Mason's new Candle Shop in London. Discover more of the project after the jump: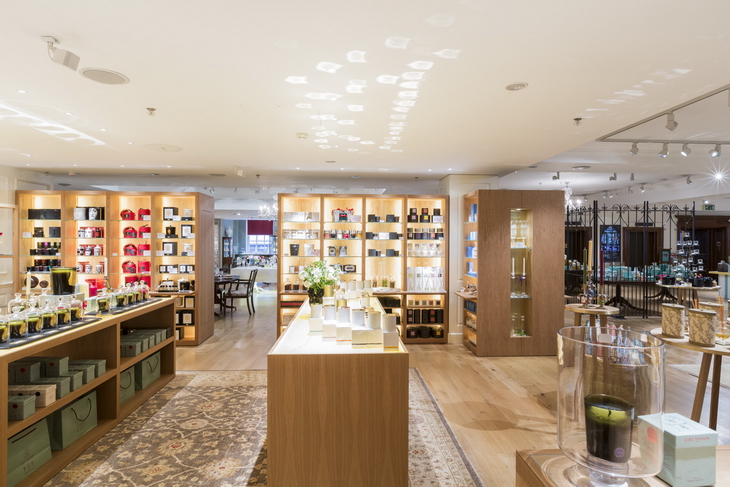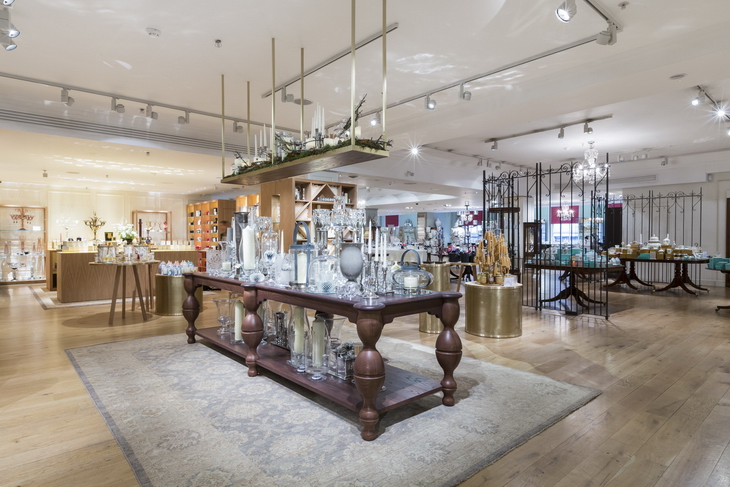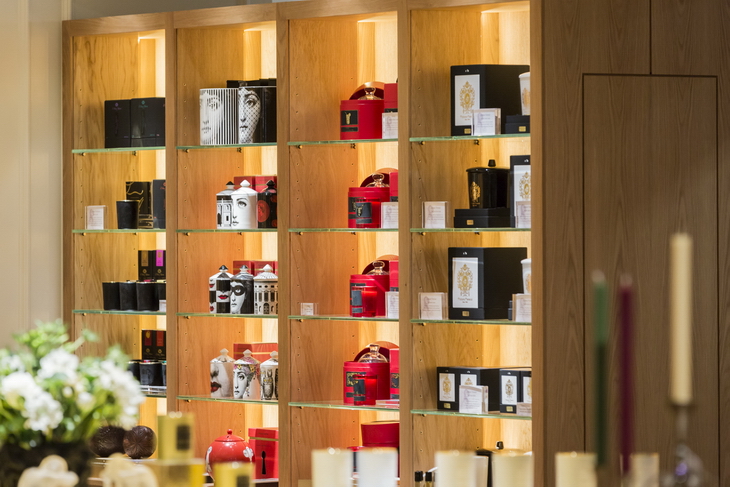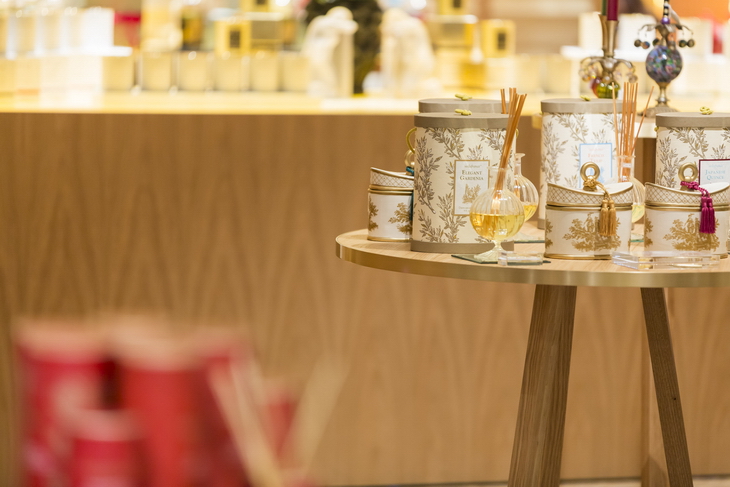 From the Architects:
gpstudio, the specialist retail design consultancy, has just completed a design of the Fortnum & Mason Candle Room. Whilst the brand is synonymous with heritage, the brief was to focus on creating the ultimate destination for scented and dining candles within a sensory, distinctive environment.

Candles are integral to the history of Fortnum's. Three hundred and seven years ago, William Fortnum was a footman at the Court of Queen Anne, where one of his tasks was to empty half-burnt candles. Instead of leaving the wax to go to waste, he would take the used candles home make new candles from them to sell to the ladies of the court. Following his success, Mr Fortnum joined forces with his landlord, Hugh Mason, and they went on to open Fortnum & Mason in 1707.

The new gpstudio design captures this entrepreneurial spirit and carefully references the brand's heritage, whilst championing its enduring relevance to a modern audience. The work coincides with an expansion and relocation of the current candle offer, and sees the introduction of niche candle brands including Roja Dove, Cire Trudon and Rigaud.

gpstudio worked with the original architectural features of the space – preserving the hand-crafted panels and the wooden flooring, ceilings and pillars which reference to the brand's heritage.

Working with this historic base, gpstudio added simple yet beautifully made furniture. This furniture works with the architectural detail to create an atmosphere of purity and simplicity, which remains relevant to today's consumer. Elements of opulence have been added by way of Murano glass candelabras.

gpstudio has selected a warm, evocative palette of colours and materials which creates a elegant atmosphere without losing sight of the timelessness of the product and brand. The space itself is interactive, with bell jars which allow customers to sample the scent of individual candles.

Gregor Jackson, Partner at gpstudio, says, "Our aim was to retain the historic fabric of the brand but re-invigorate the space, creating a room which expresses Fortnum & Mason's values – with a touch of English folly. We wanted to map the progression that candles have made alongside the brand's own development, from church candles at its inception through to the scented candles of today."

Jo Newton, from Fortnum & Mason, said: "Fortnum's is dedicated to supporting craftsmanship and design. Candles are an important part of Fortnum's history. It is fitting that we should have a wonderful space for them."
Project: Fortnum & Mason's new Candle Room
Designed by gpstudio
Location: London, United Kingdom
Website: www.gpstudio.uk.com