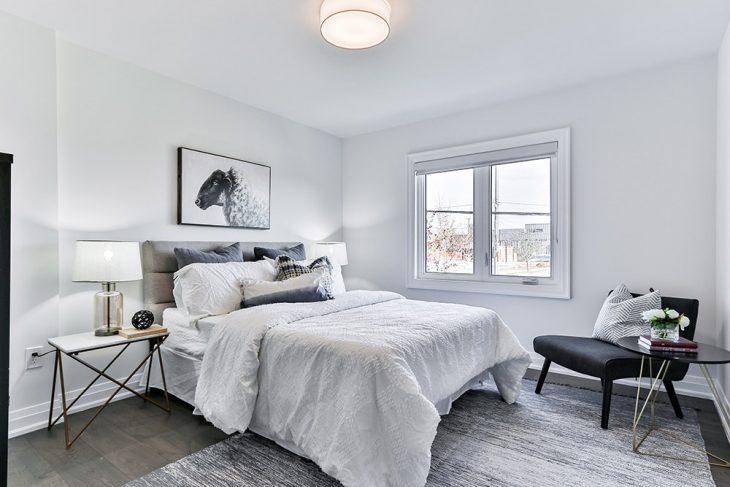 The bedroom is probably the most important room in every house. After all, it is the first thing you see early in the morning and the last before you fall asleep. You can relax there and get rid of all of the stress that might have accumulated throughout the day.
So, since the bedroom is that important, why not try to make it your next greening project? With just a few changes, you can make sure that your bedroom is not only toxin-free but also eco-friendly. How can you do that? Let's find out!
The first thing you can do is change your bedding to an organic one – it will help you avoid bringing any toxic pesticides into the room. Conventional sheets are usually dyed with dyes that may contain heavy metals. If you have sensitive skin, the dye may cause a skin rash or allergic reaction s. The dyeing treatment can also weaken the fibers of the beeding making them thinner and flimsier. Organic bedding is a much healthier option manufactured without harmful chemicals, and organic cotton is healthier for the planet. It takes less water to produce organic cotton compared to conventional, and organic cotton isn't treated with the toxic chemical pesticides or harsh chemical cleaners and fabric treatments that conventional bedding can be exposed to.
To make sure that the product you are planning on buying is actually organic, look for the GOTS (Global Organic Textile Standard) certification, as it guarantees that the bedding was made without the use of any pesticides. Consider natural and sustainable fabrics such as cotton or linen.
Something that can often release toxins, but people don't think about is the paint on the walls – they can emit VOCs (volatile organic compounds), which may cause symptoms such as dizziness, itchy eyes, or headaches. Depending on what VOC you have been exposed to, in the long term, it might make you more vulnerable to health conditions such as asthma or eczema or, in rare cases, acute myeloid leukemia and other types of cancer.
If your house was built before 1978 and the paint hasn't been touched ever since, chances are that it contains lead. Lead-based paint is extremely toxic when chipped or peeling. Both inside and outside the home, deteriorated lead-paint mixes with household dust and soil and becomes tracked in.The best thing you can do in this situation is to call a professional and add a new coat of non-toxic paint, as extra precautions need to be taken when dealing with lead-based paint.
The last thing that is of the utmost importance when it comes to making your bedroom both eco-friendly and toxin-free is choosing the right mattress. Remember – the quality of a mattress is not really measured in the price.
Whether you've set your eyes upon one of the best cheap mattresses out there or one with a price tag higher than the Eiffel Tower, you have to remember that how much you'll pay for it doesn't matter as much as the material it is made from does. If you want to find out more about what materials are available on the market, and their characteristics, check out the infographic below.