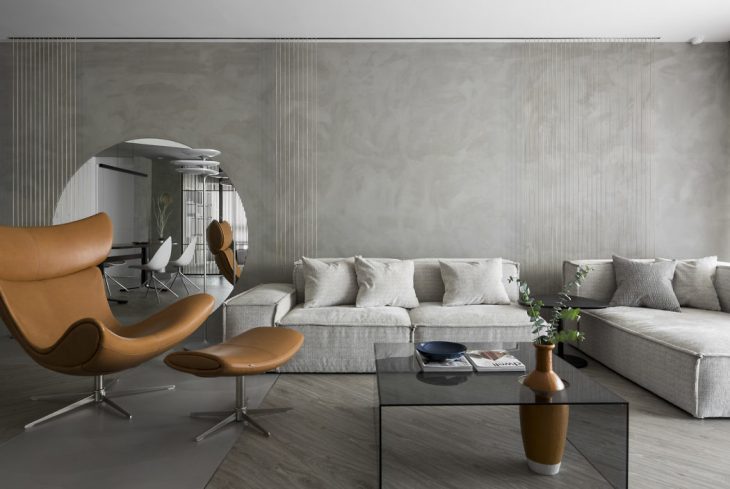 Are you one of those individuals that just have a knack for home design? Maybe you can't design the inside of a paper bag without consulting a professional. Whatever the situation is, it is hard to deny that home fashion trends are always changing. One-year silver will be in and the next gold will be in. Sure, you can go online and look at designer boards, but it probably seems like the final product never meets your expectations.
Well, you will be happy to know that with the right tips you can truly transform any space in the home, but what are these tips?
Read more after the jump:


Come Up With A Color Scheme
If you are going to be doing a complete makeover of any room the first thing that you need to do is create a color scheme. Most individuals like to come up with a color scheme for the entire home and them work room by room. If you are remodeling you won't have this luxury, as the main home color scheme might already be decided for you. Of course, this doesn't mean that you can't make the remodeled room completely unique. Whatever the situation is, there are a variety of colors that go good together like white and orange or silver and gold.
Establishing Fake Height
Everyone adores tall, vaulted ceilings, but unfortunately not everyone has that type of height. If you really want to give height to any room you can fake it. To accomplish to you will want to create strong verticals while avoiding the horizontals. One great way to do this is by utilizing large mirrors in combination with low standing furniture. This will really give off the appearance of height.
Don't Forget To Treat Yourself
Sure, redecorating or remodeling your home can be great, but you should never forget about yourself. A new piece of affordable jewelry can go a long way to making you feel better. Plus, if you are hosting an event you can choose a style that matches the interior of your home. The online jewelry site www.lyrdesign.no has a wide selection of Viking jewelry that might just be perfect for your application.
Take Your Backsplash To The Next Level
There really are only two rooms in the home where you can utilize a backsplash. And, this is the kitchen and the bathroom. So, why not make the most of them when you can? Eye-catching tiles stretched out of a long horizontal or vertical surface can really go a long way to creating an eye appealing wall. A good blue-gray backdrop can give off a French bistro vibe, which will work wonders for any kitchen.
Take Advantage Of Your Major Investments
Do you have a piece of art or a piece of décor that you just adore? Well, if you truly love it, why not put it on display? Maybe you have an antique statue that you just can't part with. Whatever the situation is, these items really can work great in certain rooms.