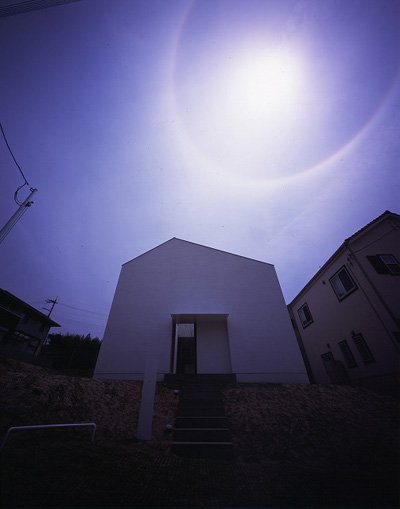 Project: House Hatsuga
Designed by Horibe Naoko Architects Office
Location: Osaka, Japan
Website: www.naoko-horibe.com
Minimalist approach takes centre stage in design for the House Hatsuga by Horibe Naoko Architects Office, house is located in Osaka Japan. For more images and architects description continue after the jump:
From the Architects:
Place facing the street plan of the West, located next door is surrounded by the southern northeast. Planning is located just across the road also residence was difficult to secure and ensure privacy of indoor lighting.
To solve that, at the center of the house, "courtyard" place.
Not provided for an opening to the West, state of the house from the road surface do not know, soon opened the door to open and expands the sunny courtyard.
In addition, migration plan and even in circles around the courtyard 1F 2F well, without leaving the house just to "walk" housing that can be completed.
Client requests the appearance of "white house like a museum with" The atmosphere of the interior can be a whiff of the whole family in the center courtyard, which was completed in residence life is to enjoy every day.