The average family spends more time in the kitchen than almost any other room in the home. So if you're going to spend time and money renovating a space, it makes sense to begin here.
Our Interior Design Editor prepares 5 easy kitchen upgrade tips to help you out on your renovation journey:
5 Easy Kitchen Upgrades
You can easily spend $25,000, $50,000, or even $100,000 or more renovating a kitchen. But just because it can cost that much doesn't mean it must. There are plenty of ways to renovate a dated kitchen for just a fraction of this cost. In many cases, just several thousand dollars is enough to transform the look of your tired kitchen.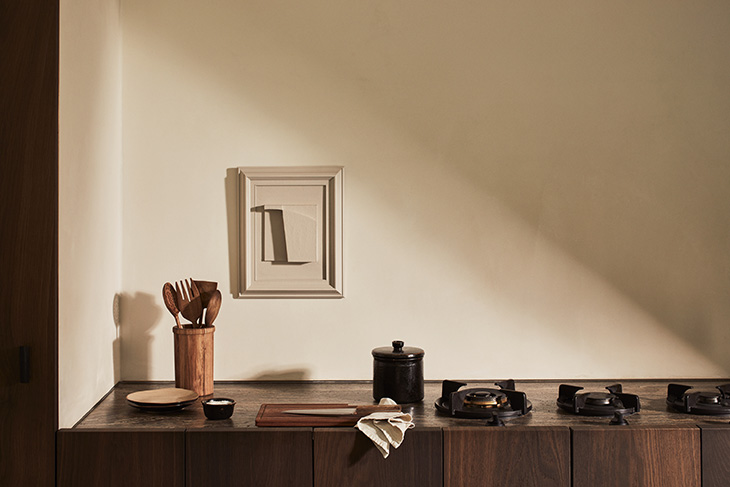 Not sure where to begin? Here are some very easy upgrades that come highly recommended by kitchen design specialists:
Upgrade Your Lighting Design
Most people think about kitchen lighting as one big element. But if you study the most beautiful and luxurious kitchens, you'll discover that interior designers take a tiered approach that includes three very distinct layers:
Ambient lighting. This is the general lighting. It's the lighting that turns on when you walk into the kitchen and flip a switch. It's usually recessed canned lighting or the main light fixture in the middle of the kitchen.
Task lighting. This is task-specific lighting that serves a distinct purpose. For example, you might have track lighting underneath the cabinet to illuminate countertops for cooking.
Accent lighting. The final layer is the one that's most often overlooked. This lighting is intended to add visual warmth to a room and make it look beautiful. An example would be lighting that illuminates glass display cabinets.
The good news is that it's not that expensive to incorporate layered lighting into your design. It just requires some planning and thoughtful execution. If you're unsure how to achieve the right look, work with a local lighting designer.
Improve Kitchen Cabinets
Your kitchen cabinets take up a lot of visual space in your kitchen. If you're looking for a way to make an immediate visual impact, it starts with cabinets.
There are plenty of ways to upgrade cabinets without replacing them. This includes refacing, repainting, adding hardware, and extending cabinets up to the ceiling.
Incorporate an Organization System
COVID-19 made many homeowners more aware of shortcomings in their kitchens. Consider what surprised you over the past year and look for ways to incorporate new elements into your kitchen redesign.
"One of the most important and pressing design challenges that homeowners noticed while spending more time in their kitchens was that there often wasn't enough room to organize everything – at least not in ways that made sense," Modern Living Group notes. "Well, say goodbye to cluttered pantries because the latest kitchen trends include plenty of storage, even when that means designing around small spaces."
While open shelving had its moment, traditional cabinets with carefully optimized drawers and shelving are much more practical.
Refresh the Backsplash
Whether your backsplash is old and dated, or you simply have drywall behind your counters, refreshing a backsplash adds a ton of visual interest to your kitchen. It's also very easy to do and doesn't cost much.
If you want an easy DIY project, head over to the local hardware store and look at the options they have available. Many of today's popular backsplashes now come in tile sheets that allow you to install 12-inch by 12-inch sections rather than having to place each individual tile.
Include Convenience Elements
Think about your biggest pain points with your current kitchen setup. Are there ways to include convenience elements to improve how you use this space?
"Tired of lugging water-filled pots from the sink to the cooktop? A swing-out tap – also called a pot filler – installed near the cooktop fills pots near where you heat them," Better Homes & Gardens mentions. "Or you can install an extra-long hose attachment on your main faucet to fill pots on the cooktop."
Little details like this might seem minor, but if they help you enjoy your kitchen more, they're definitely worth it.
Bring Your Kitchen to Life
You don't have to take out a second mortgage or eat through your entire savings just to get a dreamy kitchen. With a few of these techniques, you can transform your space and turn it into something you're proud to call yours. Get started today!
Images features Zara Home Summer 2021 kitchen decor collection.