Stephane Malka Architecture was commissioned by Ogilvy & Mather to redesign their new headquarters at Les Champs-Elysees in Paris. For more images and architects description continue after the jump:
From the Architects:
Stephane Malka Architecture was commissioned by Ogilvy & Mather to redesign their new headquarter by les Champs-Elysees in Paris.
Initially assigned to design the furniture and the creative platform, the mission quickly turned into full rehabilitation of the whole 7500m2 (80 700 ft2)building.
This project was done in emergency deadlines and budgets extremely tight, all of them done in real time on sites.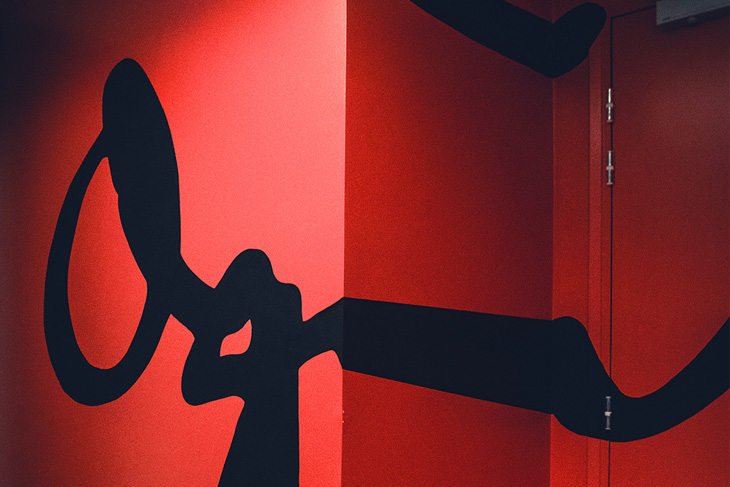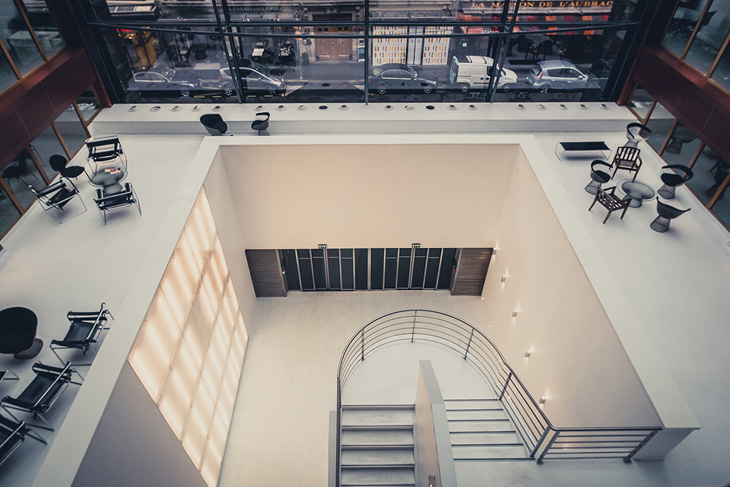 Our work was concentrated mainly around the changes of use:
* Inhabited Walls / wall cladding pvc tubes allow a hanging system for simple layout and easy pinup . The wall extrusions allow seat tubes and micro-perforated light scattering on the trays.
* Wkbench / large work tables incorporate side seats for visitors or informal exchanges.
* Wa-Walls / libraries and storage dividing spaces of work and passage, with cross-sectional views and opaque parts.
* Mutant Grounds / polymorphic seats, as an extension of the floor. This is a transcription of a dense city where the heights of cubes / towers grows on a real urban background: glass walls on which they rely patios open to the street. The Mutant Grounds allows flexible uses depending on the need. It's easy to clipp them on and off as they are extremely lightwhich creates landscapes movements facing the city.
Based on the direction of the floor girders, furrows draw prospects in the ceilings, walls cracks in eye-catching opening through screens, offices and meeting rooms.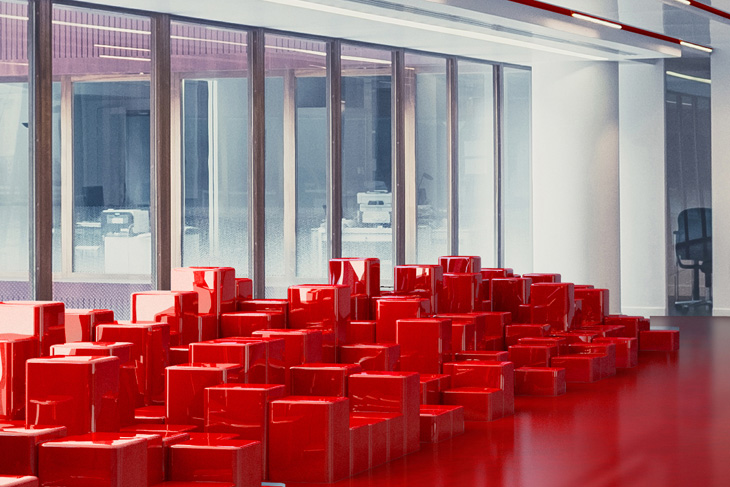 These superficial red incisions, brings meaning to the project dynamic linking in a single volume a set of subspaces, drawing the same visual identity the Ogilvy creative community.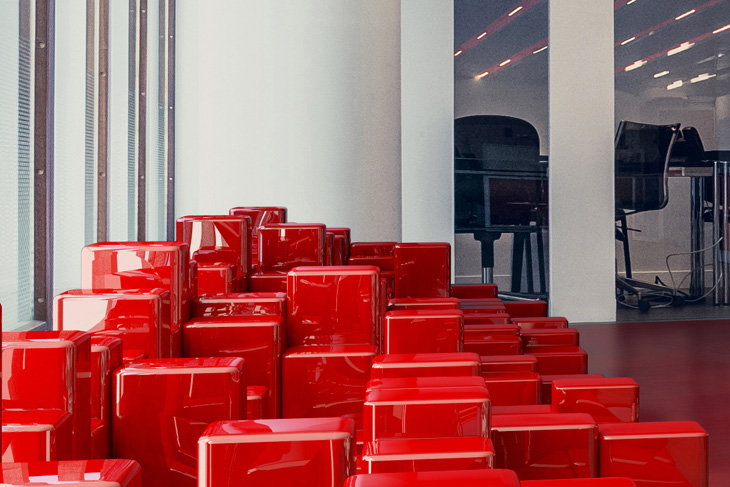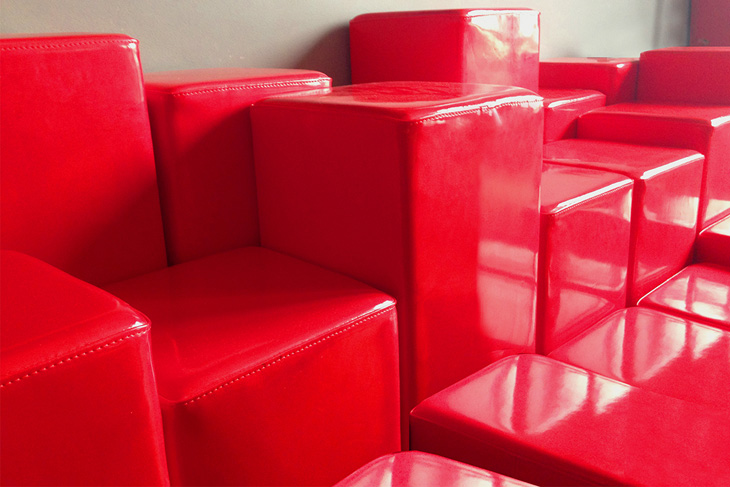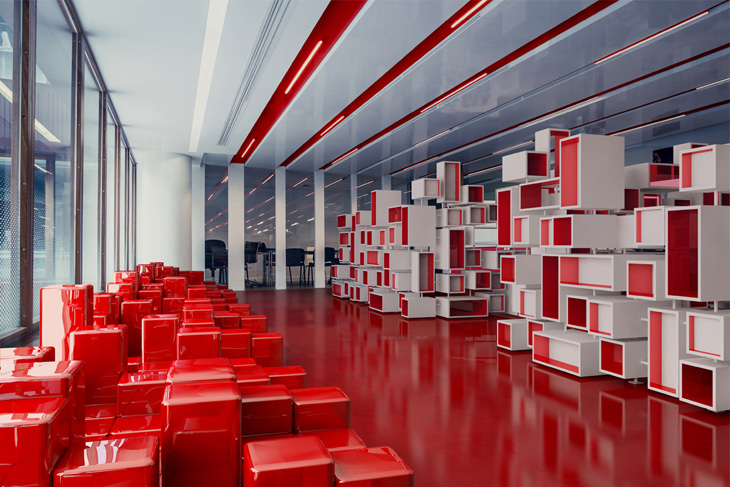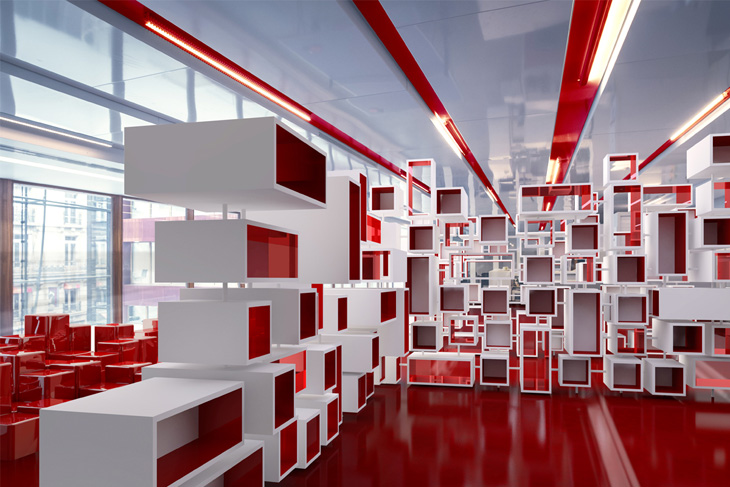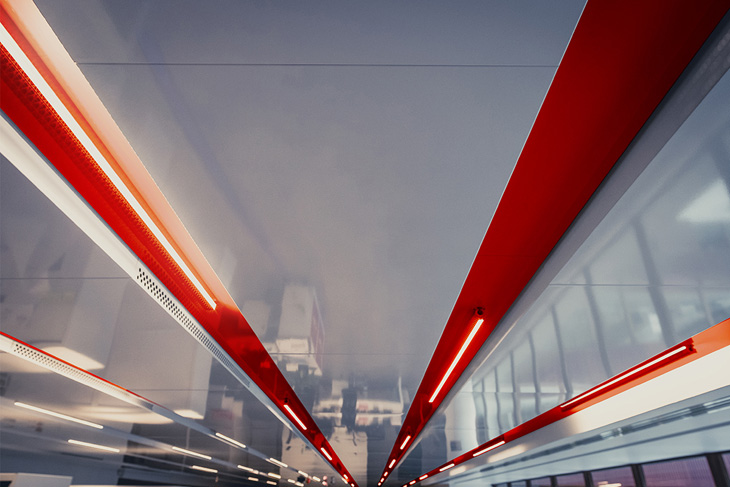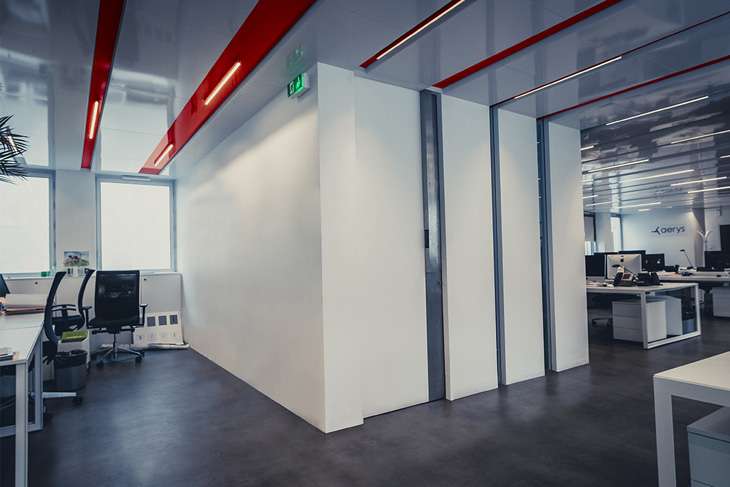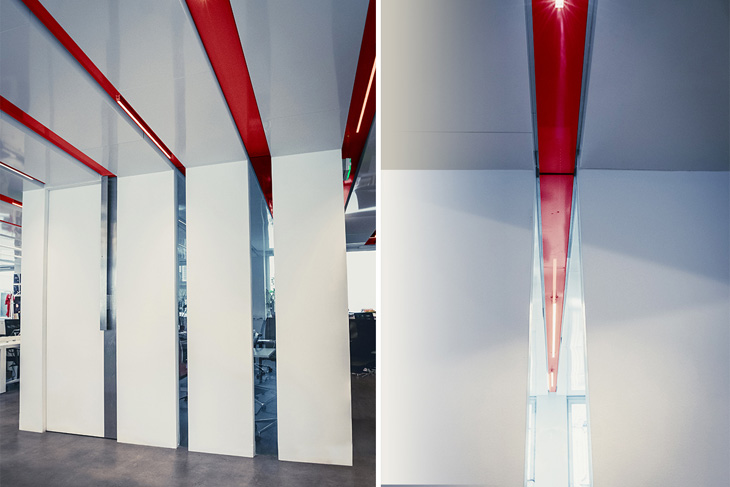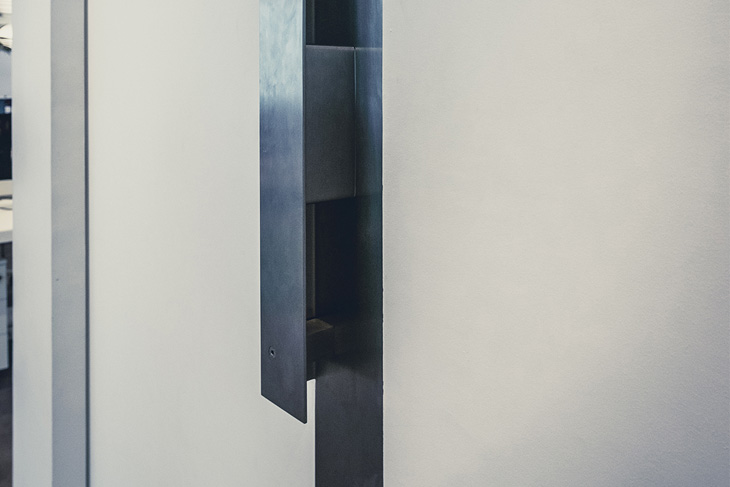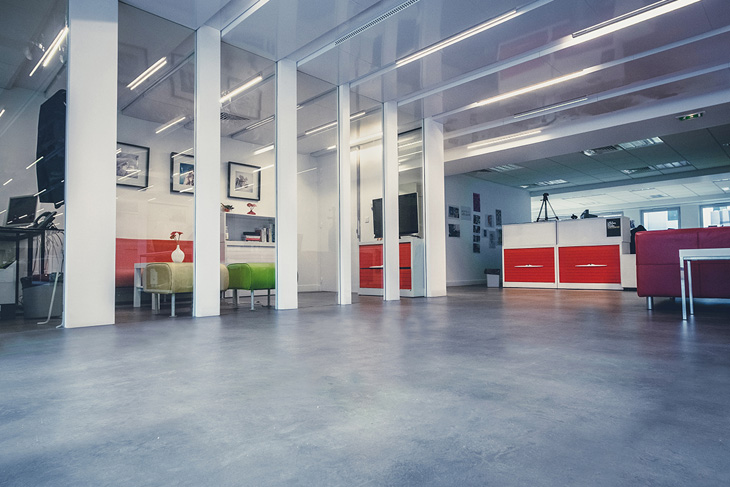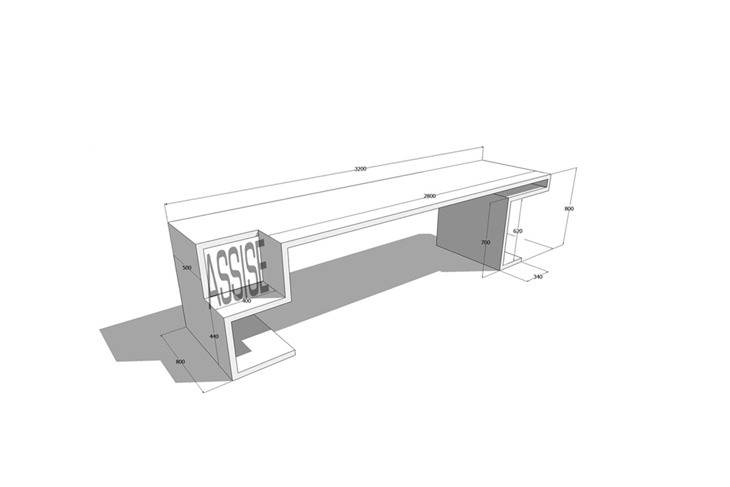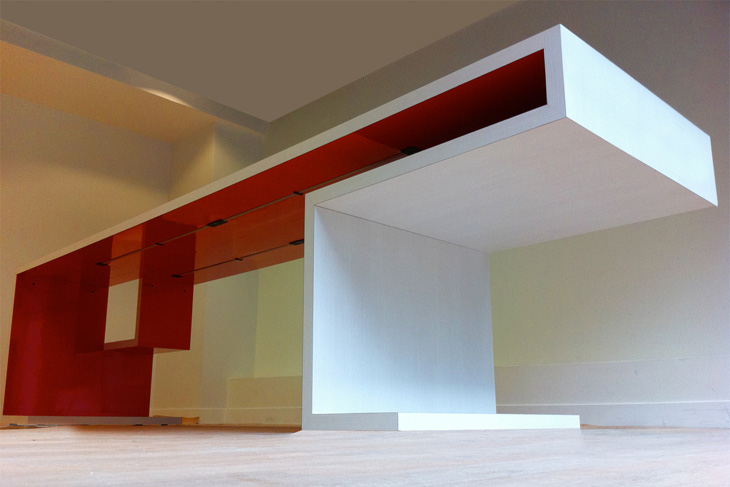 Project: OGILVY & MATHER Office
Designed by Stephane Malka Architecture
Project Team: Stéphane Malka Architecture, Tristan Spella, Laurent Clément Photographe
Client: Ogilvy & Mather
Area: 7 500m2
Location: Paris, France
Website: www.stephanemalka.com