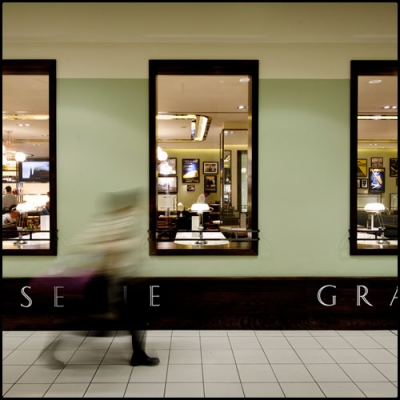 Project: Oriel Grande Brasserie
Designed by Afroditi Krassa
Location: London, United Kingdom
Website: www.afroditi.com
Shaped with a classic sentiment in mind Oriel Grande Brasserie interior design comes from studio of Afroditi Krassa. The design shines the light to 1930's Art Deco movement, discover more of this space after the jump: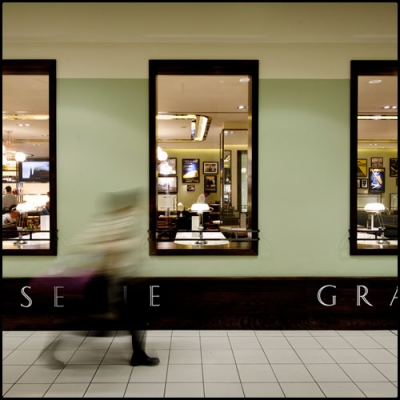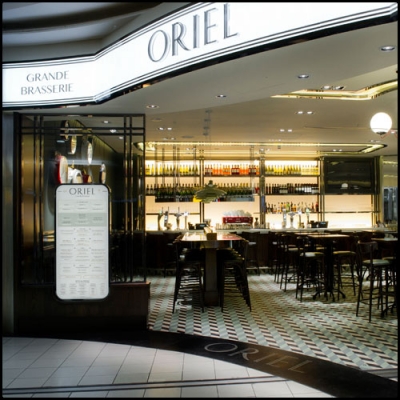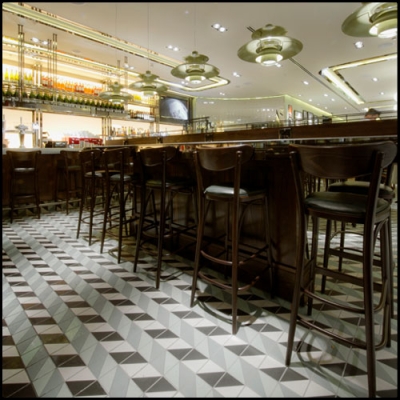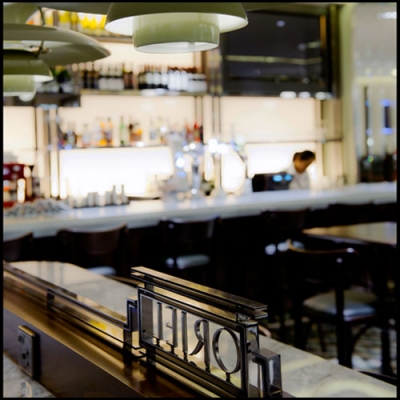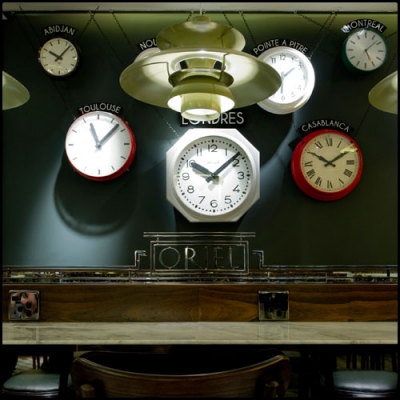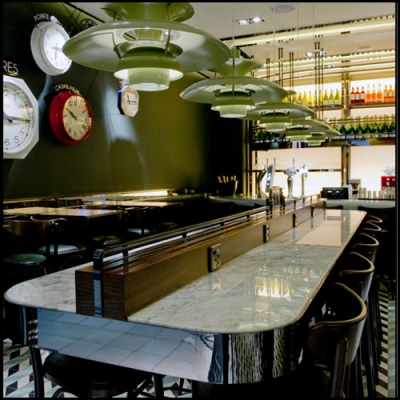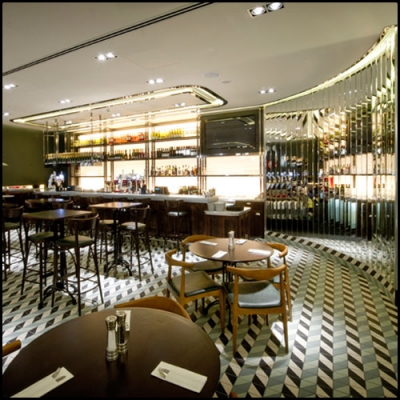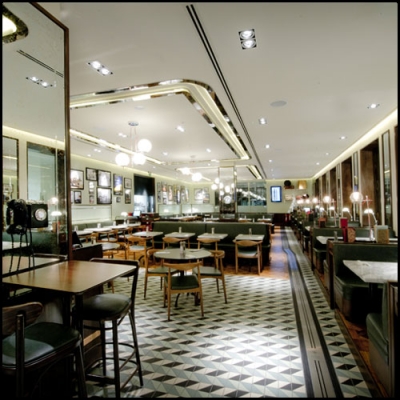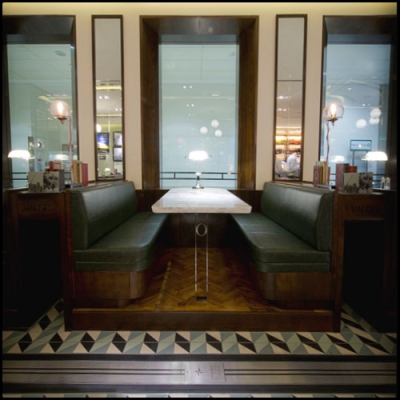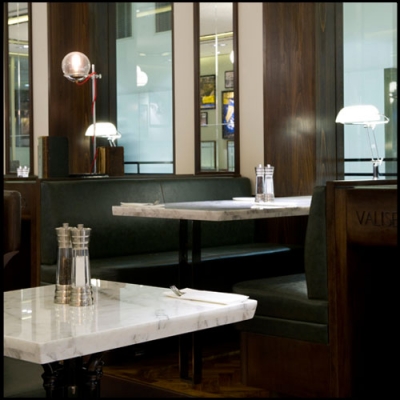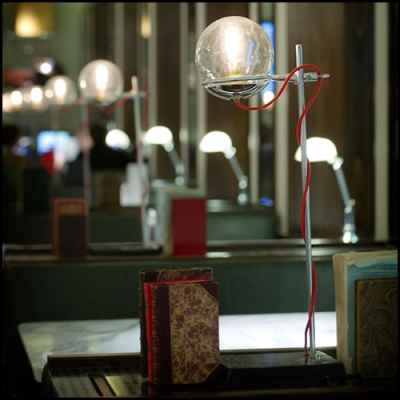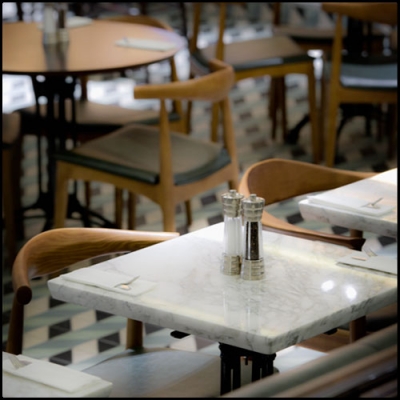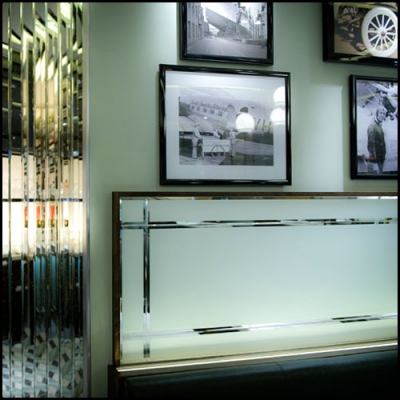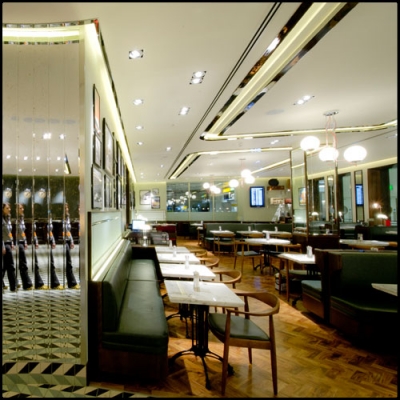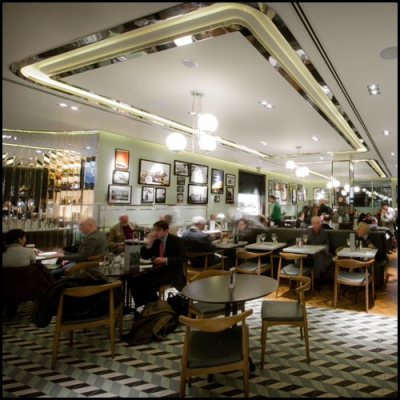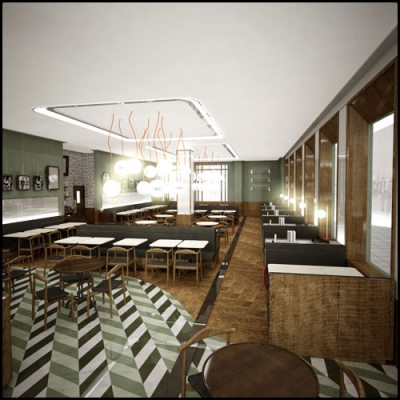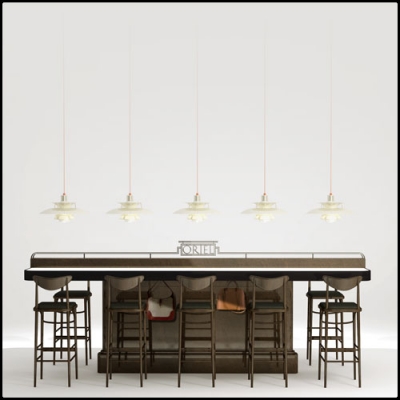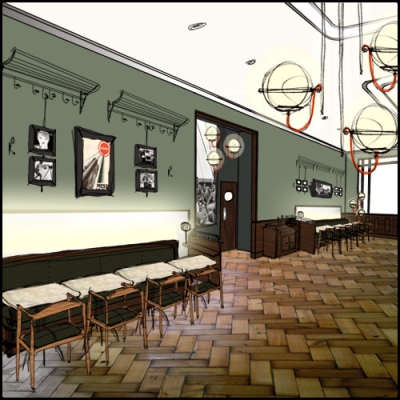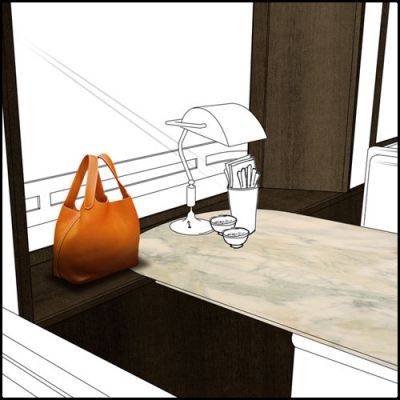 From the Architects:
The Oriel on Sloane Square has been one of London's most loved brasseries for almost a quarter of a century. The Tragus Group approached the studio with a simple brief: to relaunch this iconic restaurant. Inspired by the new site location at London's Heathrow airport, Afroditi Krassa created a concept celebrating the 1930s Art Deco movement, a period in history when travelling was a beautiful luxury.

The team visited some of Europe's grandest Deco cafés, took pictures, sampled the food, soaked up the atmosphere. Then, the real work begun. Afroditi painstakingly analysed the elements behind those charming spaces: it is not just the surface finishes, the materials, the textures and colours of these spaces that made them grand; it is the attention to detail, the slow evolution and adaptation of the space to the users' needs and the level of craftsmanship. This set the parameters for the brief.

The original Oriel logotype was given a new lease of life through a new colour palette, strapline and a wide range of supportive material based on 1930s patterns and geometric motifs. The interior design is a combination of clean, classic proportions in contrast to highly intricate, beautifully crafted, custom made elements. From the glossy geometric metalwork to the green veined marble tables; the custom herringbone patterned mosaic floor to the curved banquettes, each part has been designed and built to last. A soft colour palette sets the tone for more dynamic, signature features such as old station clocks, trunks, vintage travel photographs hanging off hooks and train screens dividing the large open plan space. The needs of the customer have been carefully considered and taken into account through built-in luggage spaces, charging up stations and reading corners.

Oriel is located airside at Heathrow Terminal 3 and serves a selection of classic French food with a modern twist. "Oriel", by the way, is a type of window, hence the prominent, elongated feature windows alongside the booth seating.