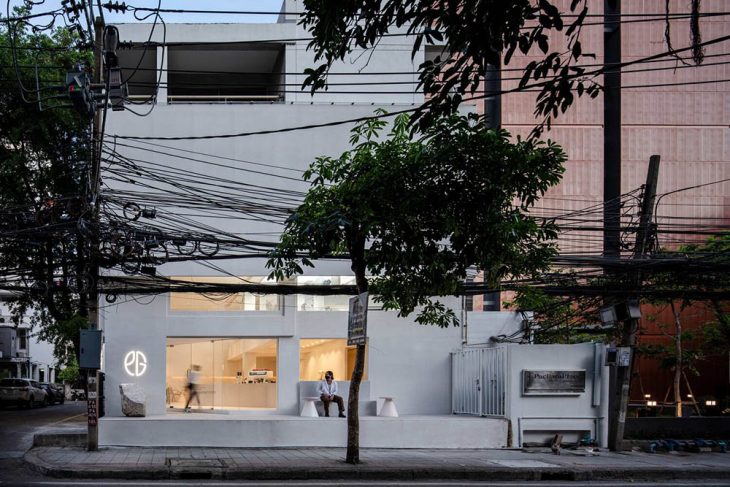 Taste Space have designed this experiential roastery and cafe in Bangkok, Thailand. Paga is located on a busy strip in Bangkok's Watthana district. The designers drew on the process of coffee roasting to inform the cafe's aesthetic.
"Paga micro-roastery is inspired by 'the mountain' where coffee beans are cultivated, in order to pay tribute and advocate the long and fascinating process of micro speciality coffee," said Taste Space founder Kijtanes Kajornrattanadech.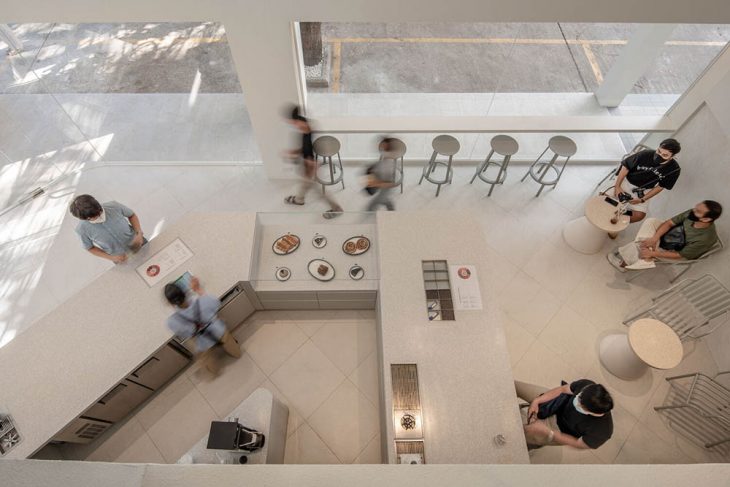 Each floor has its own purpose and story. The ground floor is cut up into two rooms: one options gray chairs and tables for patrons, whereas the opposite has a machine for espresso roasting.
The second floor boasts seating areas for customers as well as the actual coffee roasting machines.
The third floor offers a space where coffee beans are stored and an has an area to carry espresso workshops, and symbolizes the peak of the mountain.
The storefront is completed with glass walls, which allows customers to experience the roasting process first-hand.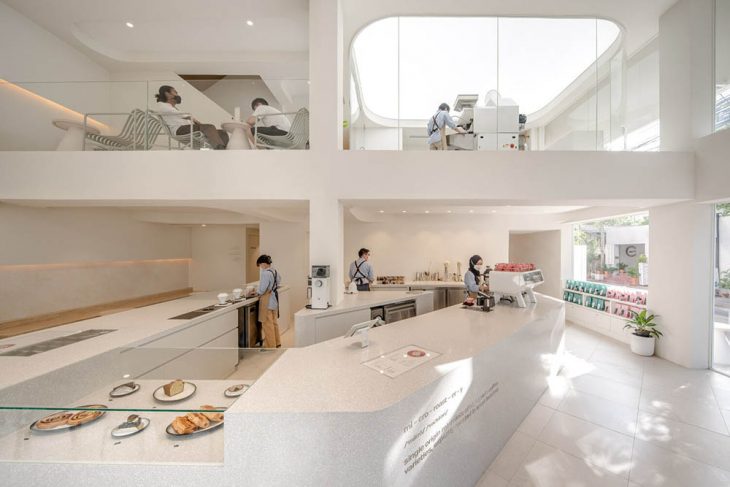 "We designed the roastery room with an all-glass wall to make it seen however stop individuals interrupting whereas the roasters make espresso," Kajornrattanadech defined.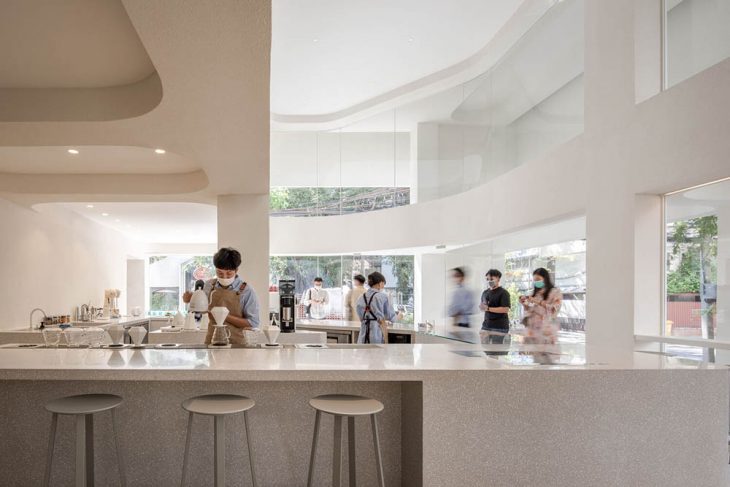 From the architects: From the micro-lot mountain beans to PAGA a micro-roastery in the heart of the city, each coffee bean contains a valuable journey its covers to reach the cup. The journey begins at the cultivation, coffee beans are carefully grown in sustainable practice in preserving the forest environment with the knowledge and heedfulness of farmers to produce coffee to the best of their ability. Being hand-picked and sorted, the beans are then placed on raised beds to be dried by the golden rays of the sun before the flavor complexity and taste characteristic of beans get developed in roasting stage by experienced roasters. Lastly, the beans are executed into specialty coffee experience through the creativity of baristas.
PAGA Microroastery
Location : Pachara Place, 45, 1 Soi.Sukhumvit 31, Khlong Toei Nuea, Wattana, Bangkok, 10110 Thailand
Space : 322 Sq.M
Completion Date : 17 May 2021
Photographer : Jinnawat Borihankijanan
Find more projects by Taste Space: www.tastespace.co
Source: dezeen