Regina Phalange, Penson's mascot: Thanks to our recent successes and growing list of clients we've been able to move to a larger office in the heart of SE1; right next to Tower Bridge and in close proximity to plenty of local pubs. Come on in and say hello to our new home, our team." and all we can add is – indulge the lady.
From the Architects:
We came across Regina on eBay and snapped her up for just £50. She now stands proudly in the centre of our office, keeping a watchful eye on all that surrounds her. We love getting involved with charities and lending a helping hand wherever we can, and saw this as the perfect opportunity to give something back. Thanks to PENSON Regina has a new purpose in life, and she'll be welcome here for as long as she wants to stay.
Recycling Regina isn't the only thing we're doing to help the environment, we're always looking for new ways to shrink our carbon footprint, so we made sure our new offices have plenty of outside space for our team to park their bicycles, which comes in particularly useful for our CEO Lee, who cycles 22 miles to and from work every day. There's even a designated space for our designer Neil to park his 1964 Vespa (in Lamborghini Grey of course).
Inside the office there isn't a grubby bike chain in sight, just pristine white walls, floors and ceilings. We wanted our office to start out as a blank canvas ready for us to really make our mark on it, and we did so with our eclectic collection of furniture and trinkets, each one adding a little bit more of our personality to the room. For example, when you walk through our main doors you aren't met by a cold receptionist and a rigid sofa, you're met by an ever-increasing trophy cabinet of our many awards and a giant moose head.
Our main office is spacious and organised, with all members of our architecture and design teams sitting together in order to allow constant communication throughout every stage of the project process. Away from the tranquil desk space is a huge area for visitors and employees alike to kick back and relax, boasting comfy sofas, cosy armchairs and a long Deadgood table topped with a variety of fun gadgets and snacks (a jar of sweeties or one of your five a day – take your pick!).
Everybody in the office has different tastes, styles and ideas, but there's one thing we can all wholeheartedly agree on: our sound system rules. Set up with multiple powerful wireless speakers hidden around the room and a shared app on all of our computers that allows everybody to control the music at the same time, there's no need for anybody to have a scrap over who gets to choose the days soundtrack. The office favourites at the moment are Friendly Fires, Haim and Sia – maybe our next step will be to bring out a PENSON mixed tape.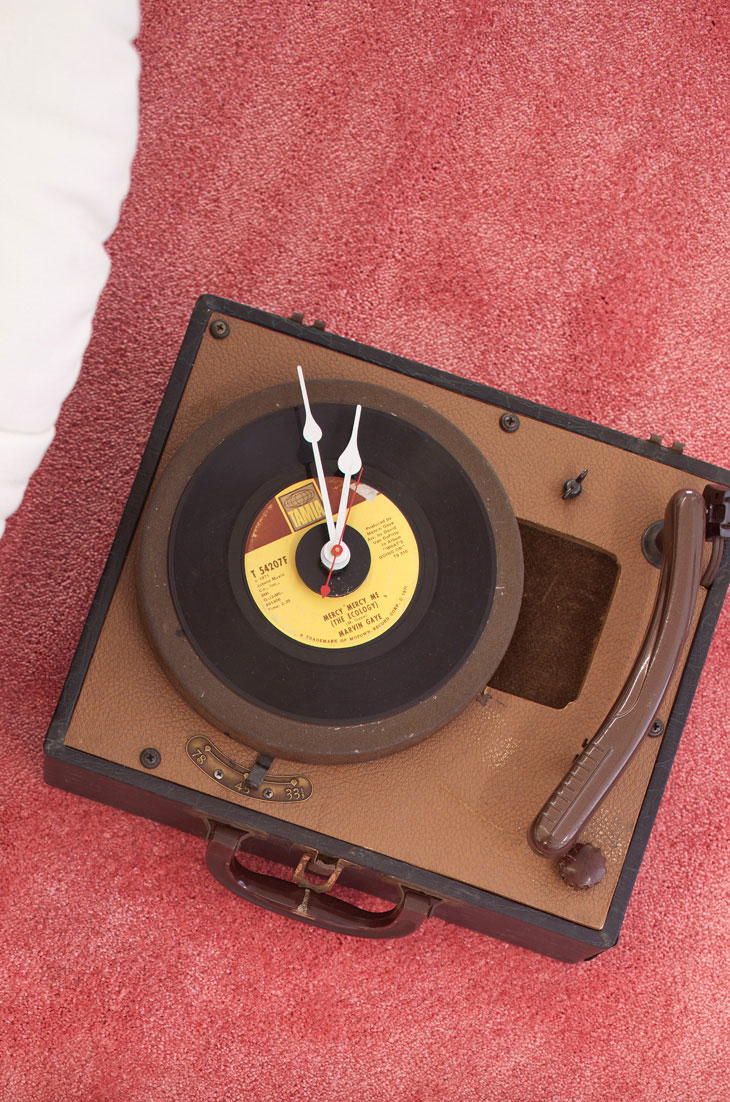 For the times when we need to get some privacy away from the open plan office there's our glass conference rooms which are brightened up, softened and given a little character by their pink carpets and mismatched chairs. The completely transparent walls make it feel like you haven't even left the main room, eliminating any sense of exclusion.
As you can see we tried our best to properly utilise the space we had, and we did pretty well if we say so ourselves. We created boundaries within the one room with the help of statement pieces of furniture and cleverly placed rugs and achieved an incredibly high standard of design on a shrewd budget. But the thing we're most proud of is how we've managed to really personalise the environment without being too overbearing. It's all about the subtle touches that make us who we are: the porcelain hen pots for pens, the vintage record players recycled into clocks, and Lee's custom David Gilmour Fender guitar.
Our boss is always saying that a spacious and relaxing environment encourages better work and we'd have to agree – we can't wait to get started in our new home, which is just as well considering the growing list of projects still to come from us.
Keep your eye out for more work from PENSON soon, we have some incredible things coming your way. You won't be alone, Regina will be watching too.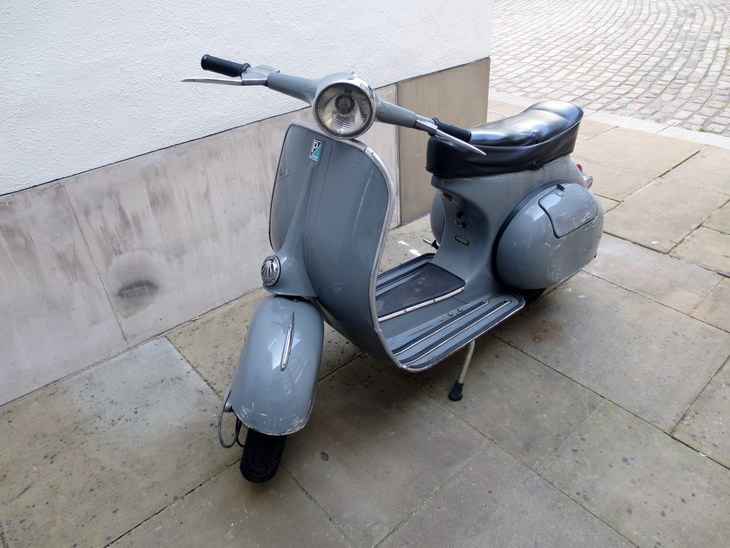 Project: PENSON's London Offices
Designed by PENSON
Location: London, United Kingdom
Website: pensongroup.com