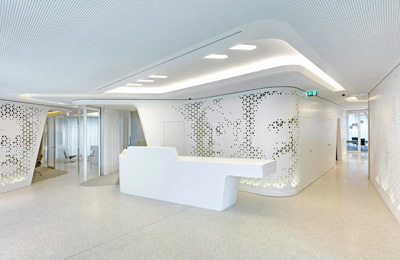 Project: Raiffeisen Bank's Flagship
Location: Zurich, Switzerland
Designed by NAU
Website: www.nau.coop
For Raiffeisen Bank's Flagship the concept of banking as we know it got a new definition, interior designers from the world renowned NAU have created an environment reminding more of a high-end retail space or an open lounge than a traditional bank.
View more images and architects description after the jump: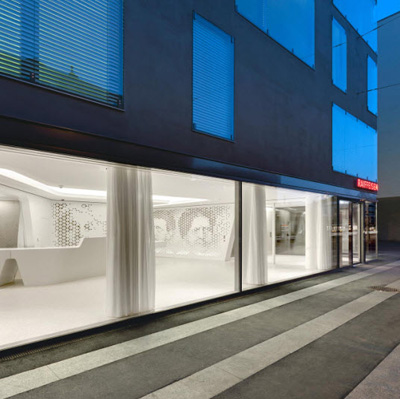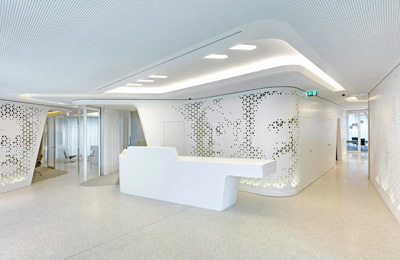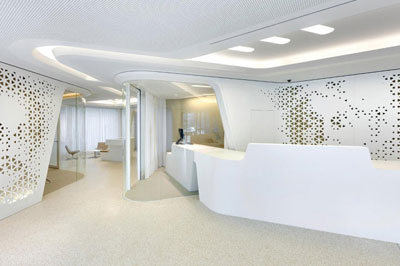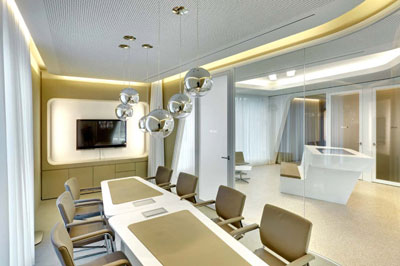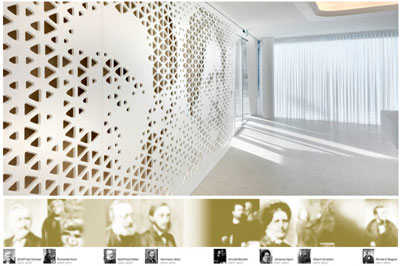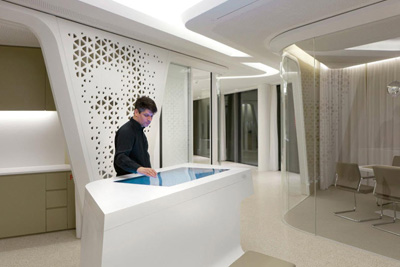 Raiffeisen's flagship branch on Zurich's Kreuzplatz dissolves traditional barriers between customer and employee, creating a new type of 'open bank', a space of encounter. Advance technologies make banking infrastructure largely invisible, employees access terminals concealed in furniture elements, while a robotic retrieval system grants 24 hours access to safety deposit boxes. This shifts the bank's role into becoming a light-filled, inviting environment – an open lounge where customers can learn about new products and services. This lounge feels more like a high-end retail environment than a traditional bank interior. Conversations can stat spontaneously around a touchscreen equipped info-table and transitions to meeting rooms for more private discussions. The info-table not only displays figures from world markets in realtime, but can be used to interactively discover the history of Hottingen, or just check the latest sports scores.