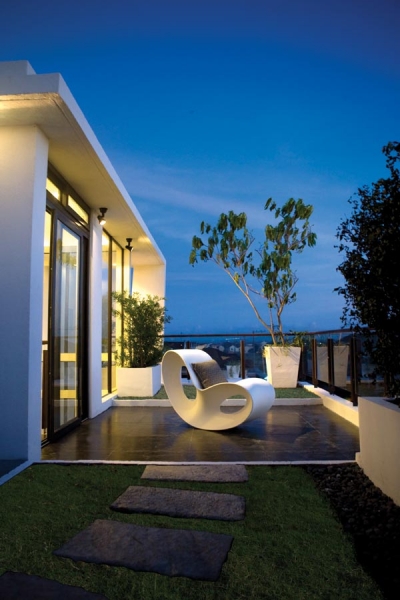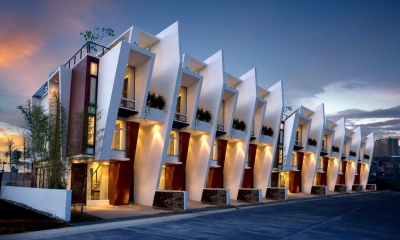 Project: Sofia Towenhomes (DMCI Homes)
Designed by Buensalido Architects
Project Area: 180 sqm
Location: Manila, Philippines
Website: www.buensalidoarchitects.com
Photography: Mitch Mauricio
Inspired by the local sentiment creatives at Buensalido Architects design the interior space for one of the houses in their Sofia Towenhomes project. The design was shaped for a newlywed couple, for more images continue after the jump:
From the Architects:
The design process started from a series of cubes laid on top of one another. These cubes were cut in plan, segregating the service spaces (stairs, kitchen, t&b) from the main spaces (living space, bedrooms). These cubes were then pulled, extruded, offset, and skewed to achieve a unique composition. During this process, interstitial spaces emerged that created opportunities to integrate loft-like areas all throughout the interior of the project, effectively increasing the usable floor area of the otherwise compact row house. At the exterior, the skewed form is tied together with a stark-white architectural frame and is accented with composite wood planks.
Source ArchDaily. *