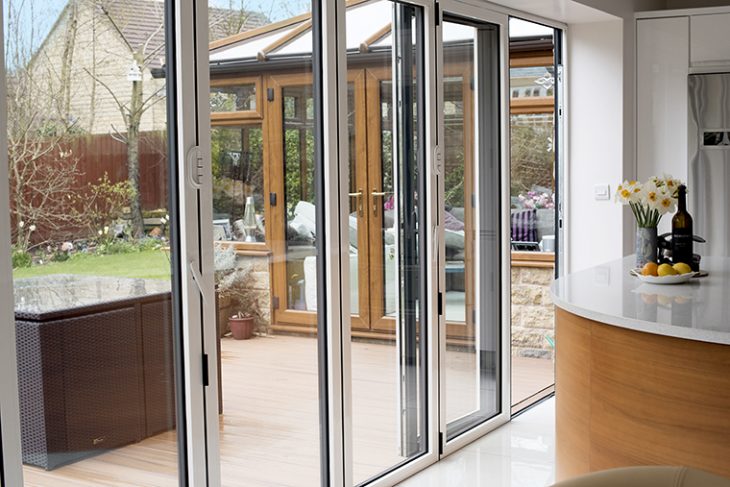 Bi-folding doors are a beautiful statement addition to any home and bring several benefits to your property, from maximising natural light to making your space appear bigger. Many homeowners have chosen bifold doors in recent years to not only increase the value of the home, but to add sophistication and elegance. This particular type of door have soared in popularity for these reasons,as well as being versatile and personalised to each individual style. If you are thinking of investing in bi-folding doors, here are some of the things you need to know before making the decision.
A choice of materials
There are several materials that you can choose for your bifold door, with the most popular on the market being timber and aluminium. The chosen material can have a big effect on the overall finish and look of your room, with each material having different maintenance and installation points to consider.
Aluminium bifold doors are strong and lightweight, so are a great choice for a contemporary style home as they come in a very slim frame. They are easy to maintain and are a long-life product, with a robust profile meaning that they can carry large sliding and folding units with ease.
Timber is equally durable and stable if high quality manufactured timber is chosen, as some lower-end models can be prone to warping over time when exposed to heat and moisture, meaning they may stick in their frames and struggle to close properly.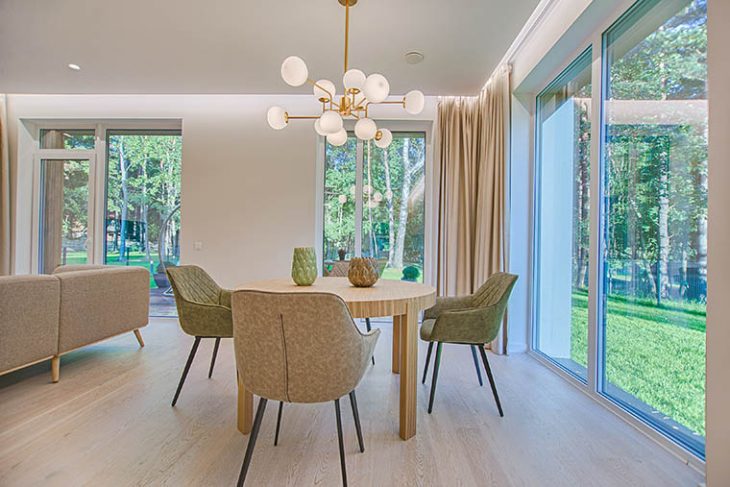 Uncompromised security and energy efficiency
One of the most important considerations when investing in new doors is security.Bi-folding doors, much like any other patio door, come with a multi-point locking mechanism for additional security and peace of mind. Bifold doors from Quickslide have some of the most effective locking systems available on modern bi-folding doors. With these doors, homeowners can choose to invest in a comprehensive PAS 24:2016 security upgrade, which includes a large range of enhanced features such as anti-lift blocks, laminated glass and a high security cylinder to truly safeguard your home.
In addition, each door set carries 28mm double glazed argon-filled units incorporating soft coat toughened safety glass as standard for additional security and durability, which naturally ensures that only a limited amount of heat escapes through the glass. There is the option to upgrade to a triple-glazed unit, which means that the bi-fold doors are more energy efficient and can achieve u-values as low as 1.4W/m²K.
Timeless style
Bi-folding doors are incredibly stylish and are completely customisable to be designed around quality, endurance, and your chosen aesthetic. They are usually available in configurations ranging from two to eight panels depending on the size of your opening and can be personalised in your choice of finish and colour, both inside and out. When choosing your design, there are many aesthetic considerations, as these doors are available in a beautiful range of colours and configurations,with the option for a dual colour options if your interior design stands out from the exterior.
Whichever options you choose for your bifold doors, you can be certain that you are making a great investment in your home.