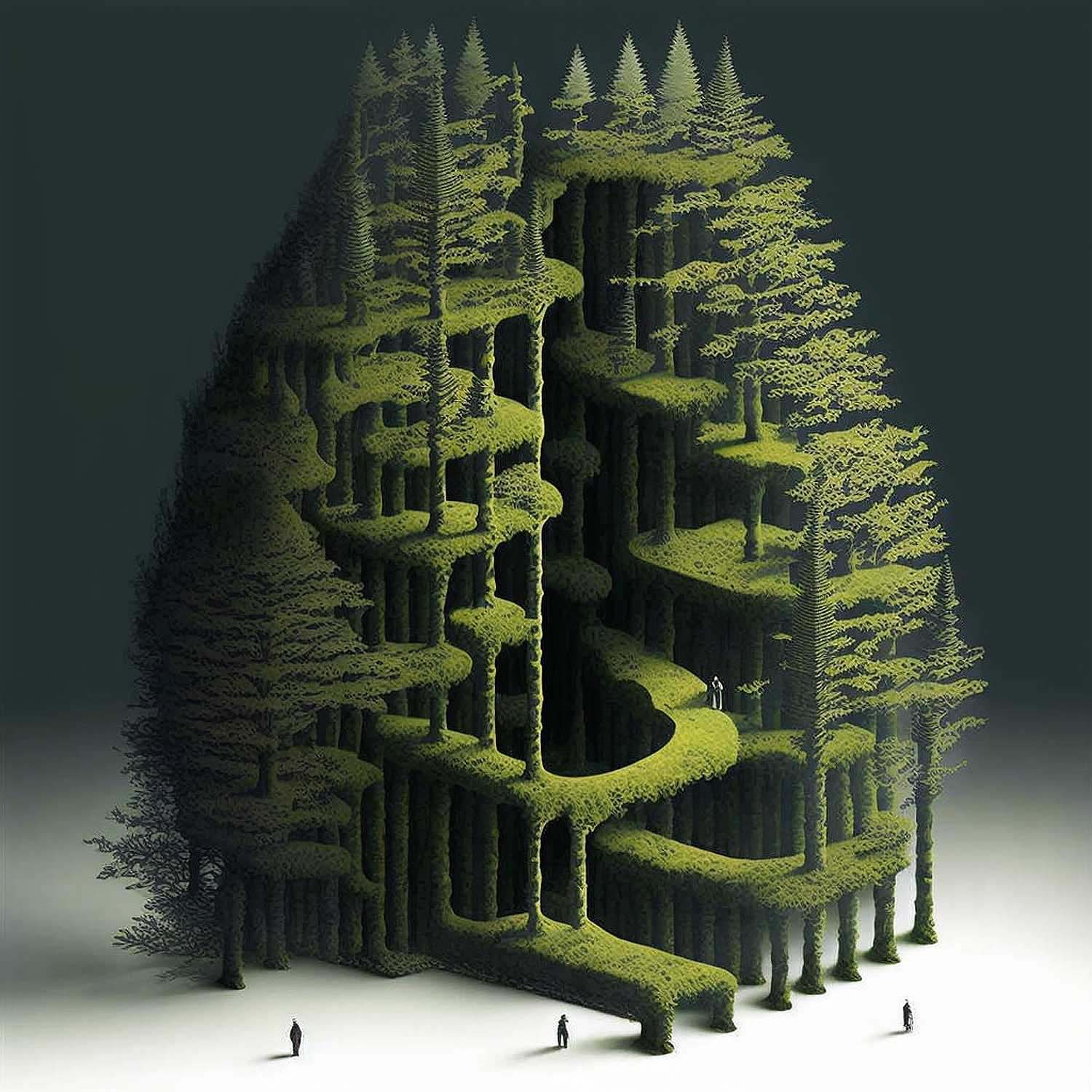 Sweden based studio Ulf Mejergren Architects (UMA) created a series of projects that all deal with trees that are turned into interactive structures in the landscape, like informal forest lookouts to shelters in the forest.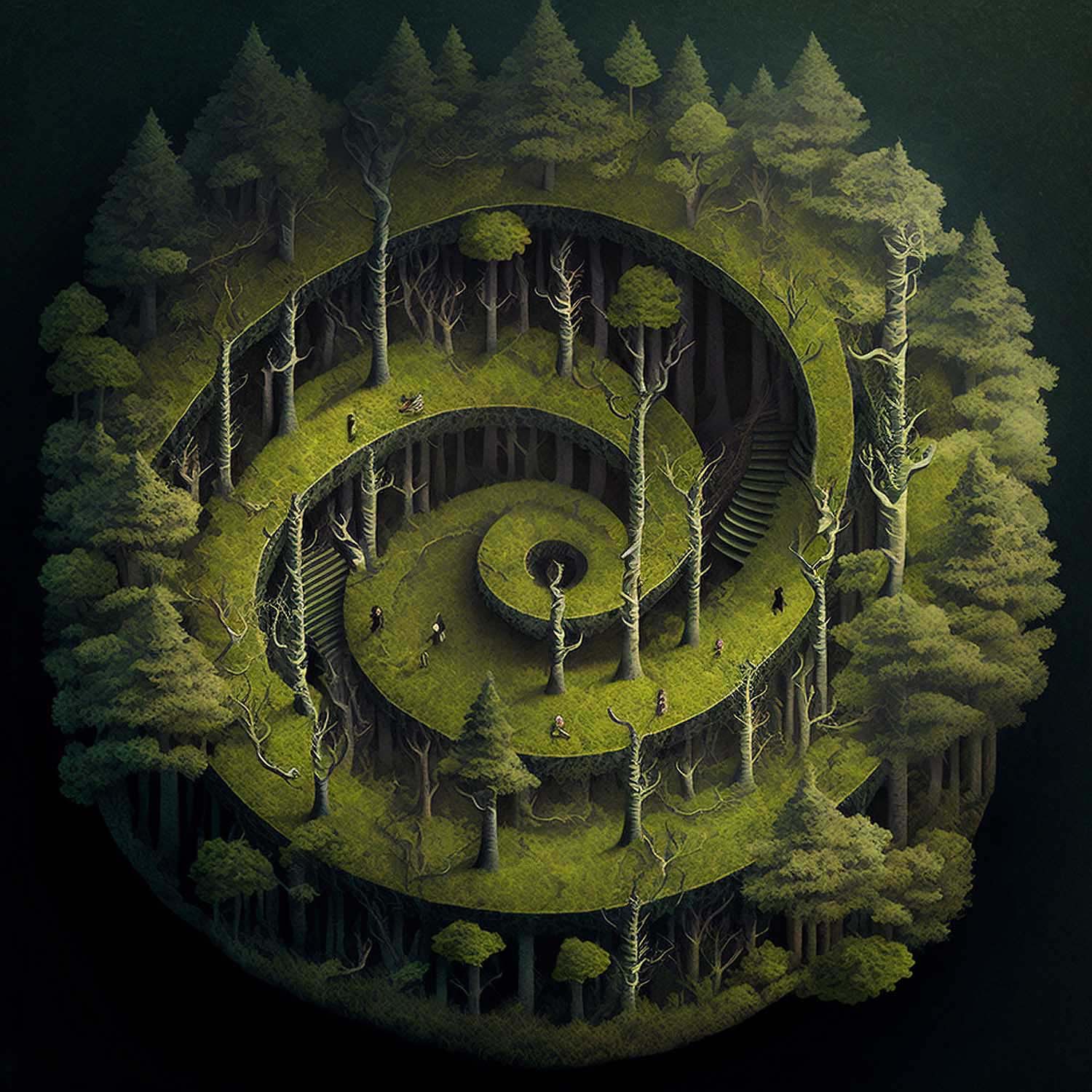 "Tree manipulations and other vegetative alterations has existed for thousands of years and has been practiced all over the world for various reasons, from practical cultivation, for example in vineyards where grape vines grow on a trellis to make the harvest easier, to artistic intentions, as was the case with many topiaries that was started to show up in Europe in the 16th century in the gardens of the elite where trees and hedges was formed into living works of art."
Bending, twisting, pruning, and grafting are just a few of the methods used to direct a tree's growth, but a tree can also be regulated by the amount of water or light provided to it.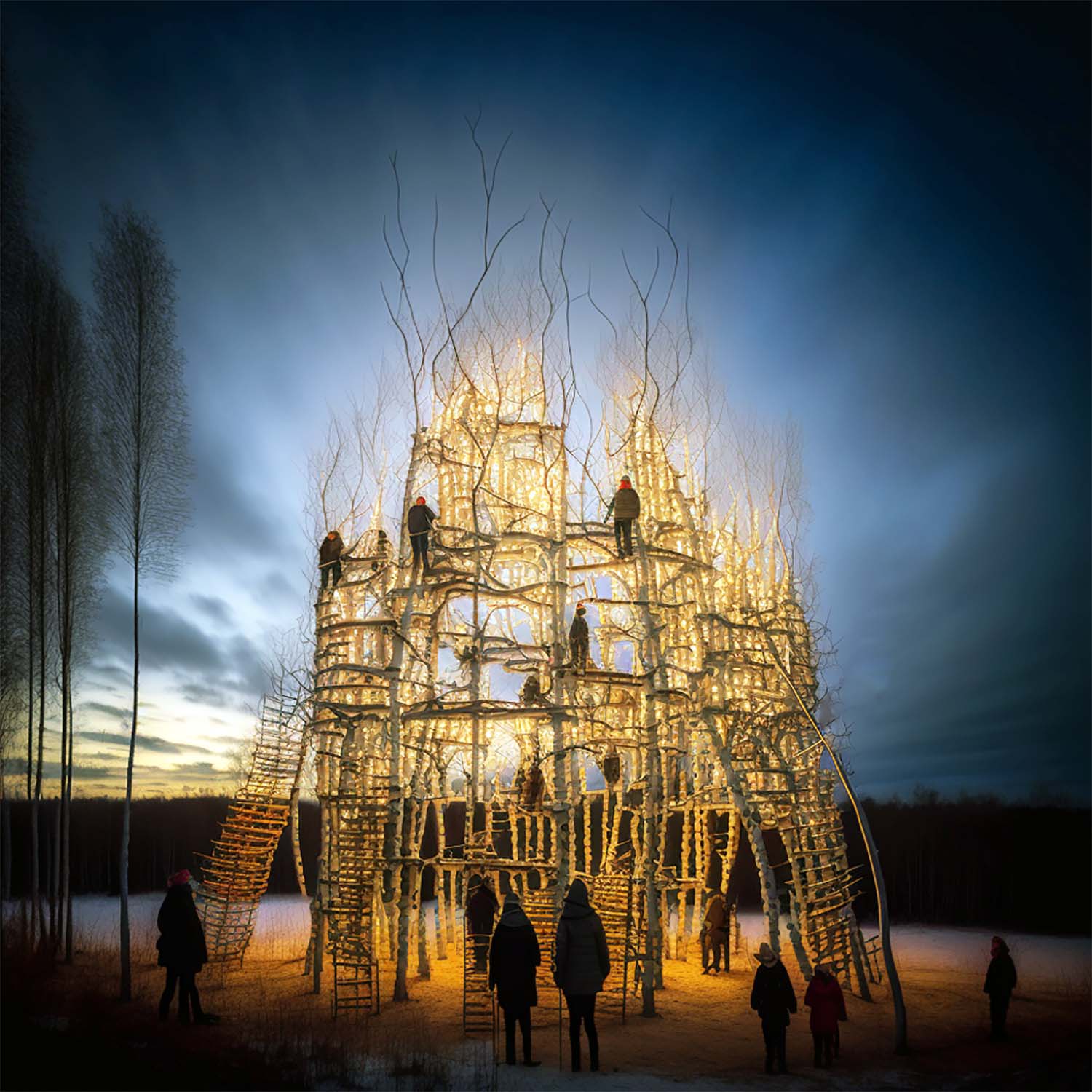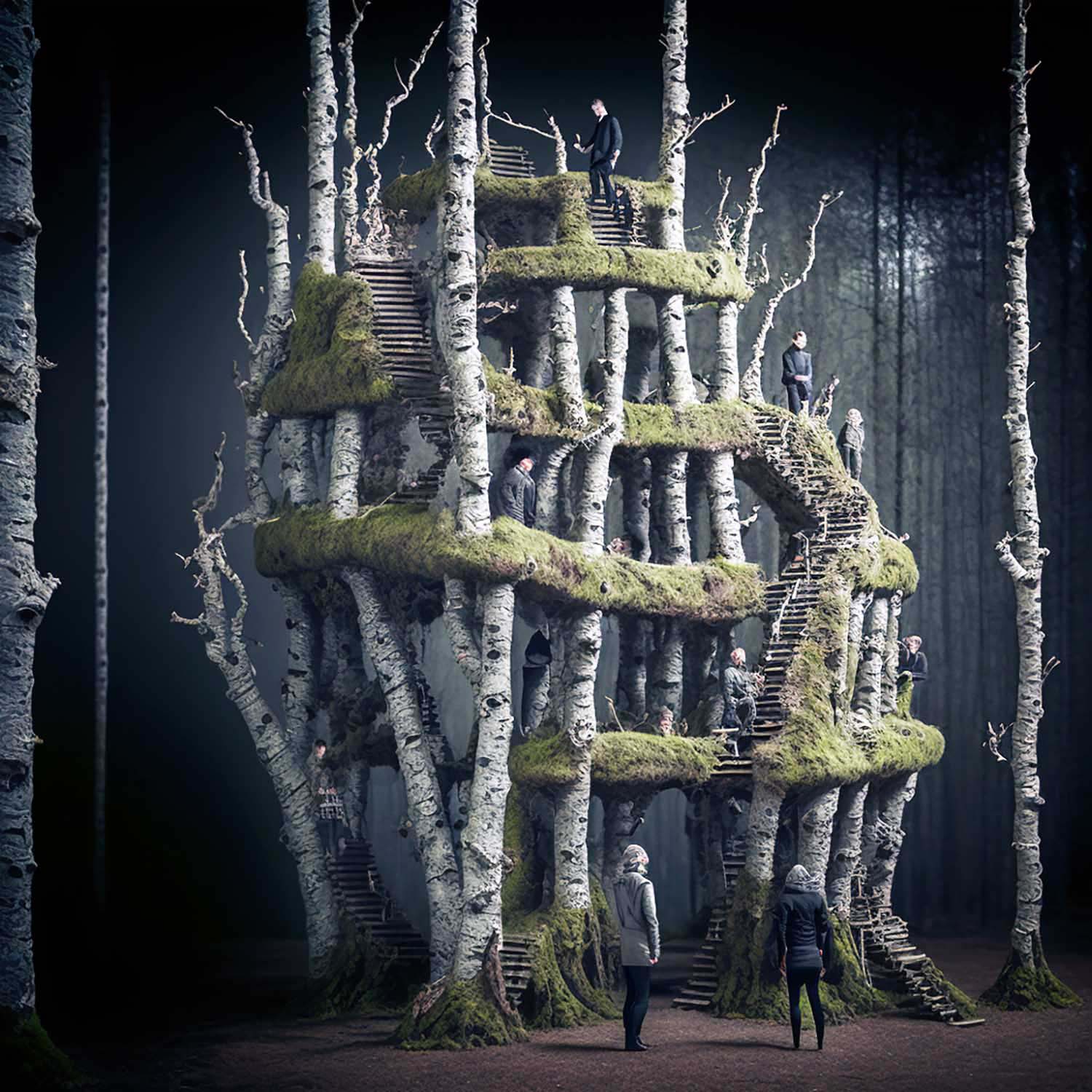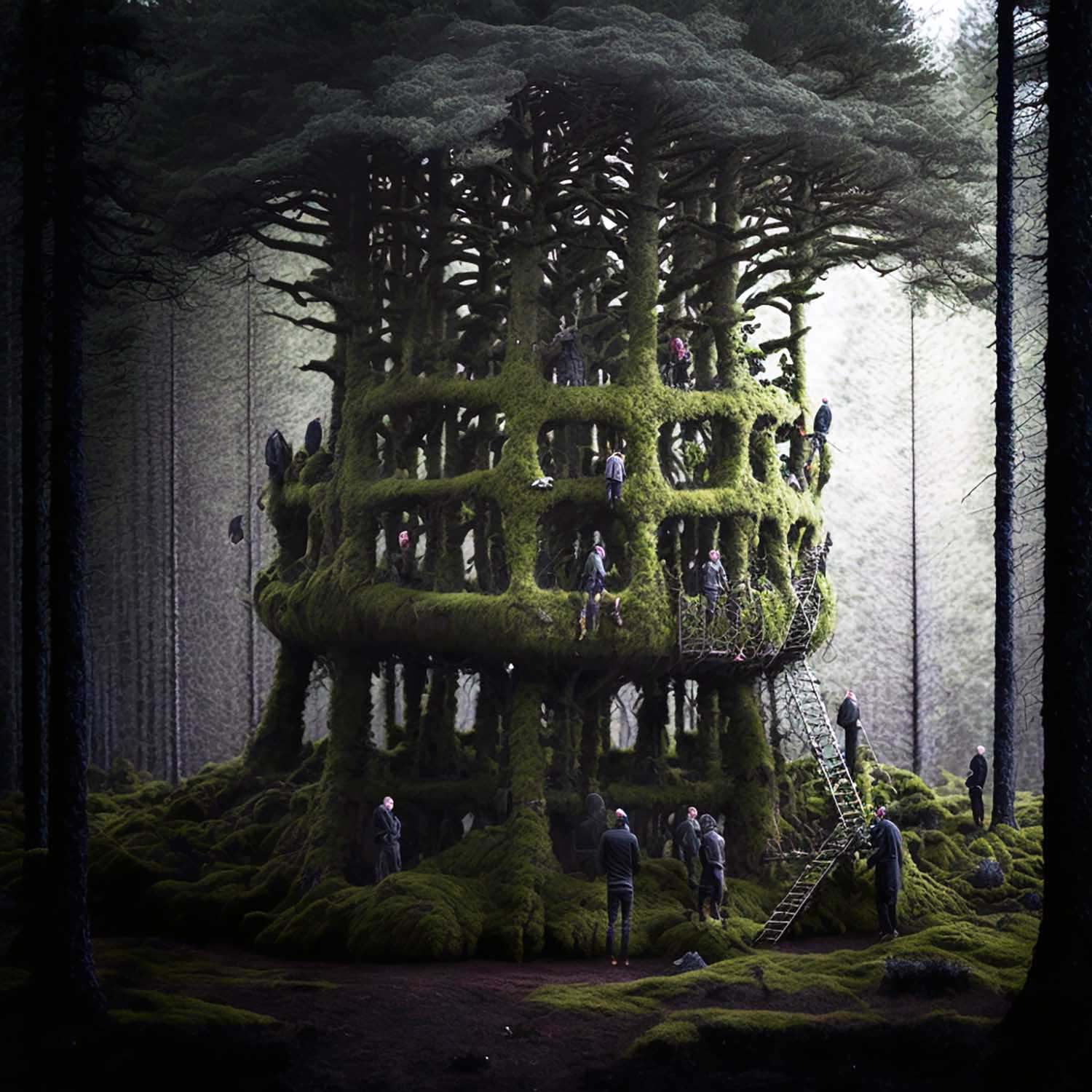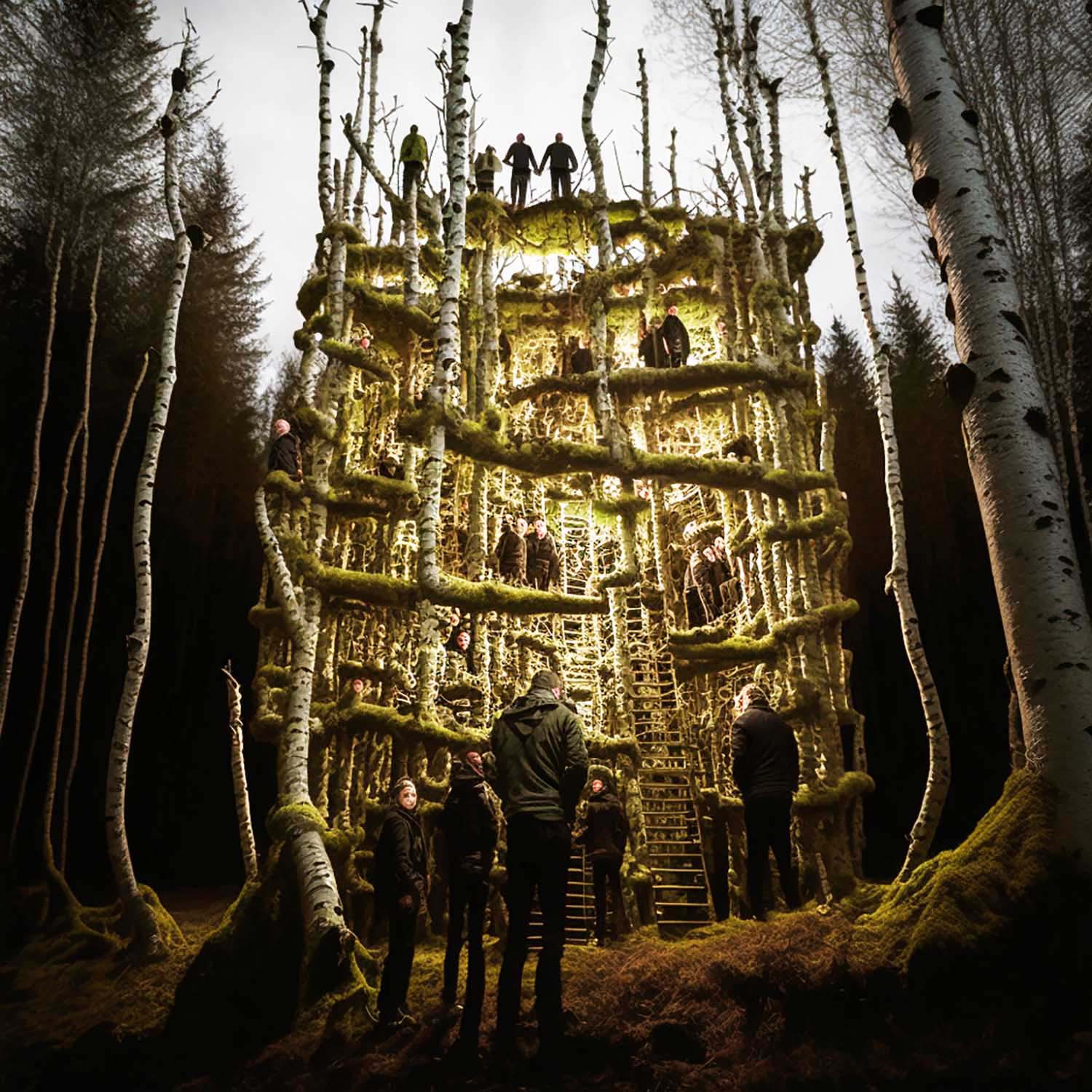 Without AI, it would have been nearly impossible to visualize this array of projects. Since leading trees requires a lot of time and effort, this new tool allows for the visualization and evaluation of many ideas and possibilities before taking the final steps to make them a reality. Therefore, having a few solid target photos is essential for maintaining motivation to complete a job of this nature.
The creations on display range from apple trees that have been bent into gazebos and are placed in gardens to wilder and cruder compositions that have been melded together in dark forests or a desolate tundra. The most intriguing initiatives might be those that depart from a garden setting since the contrast with the wild surroundings is much stronger than it is with a garden that has already been domesticated.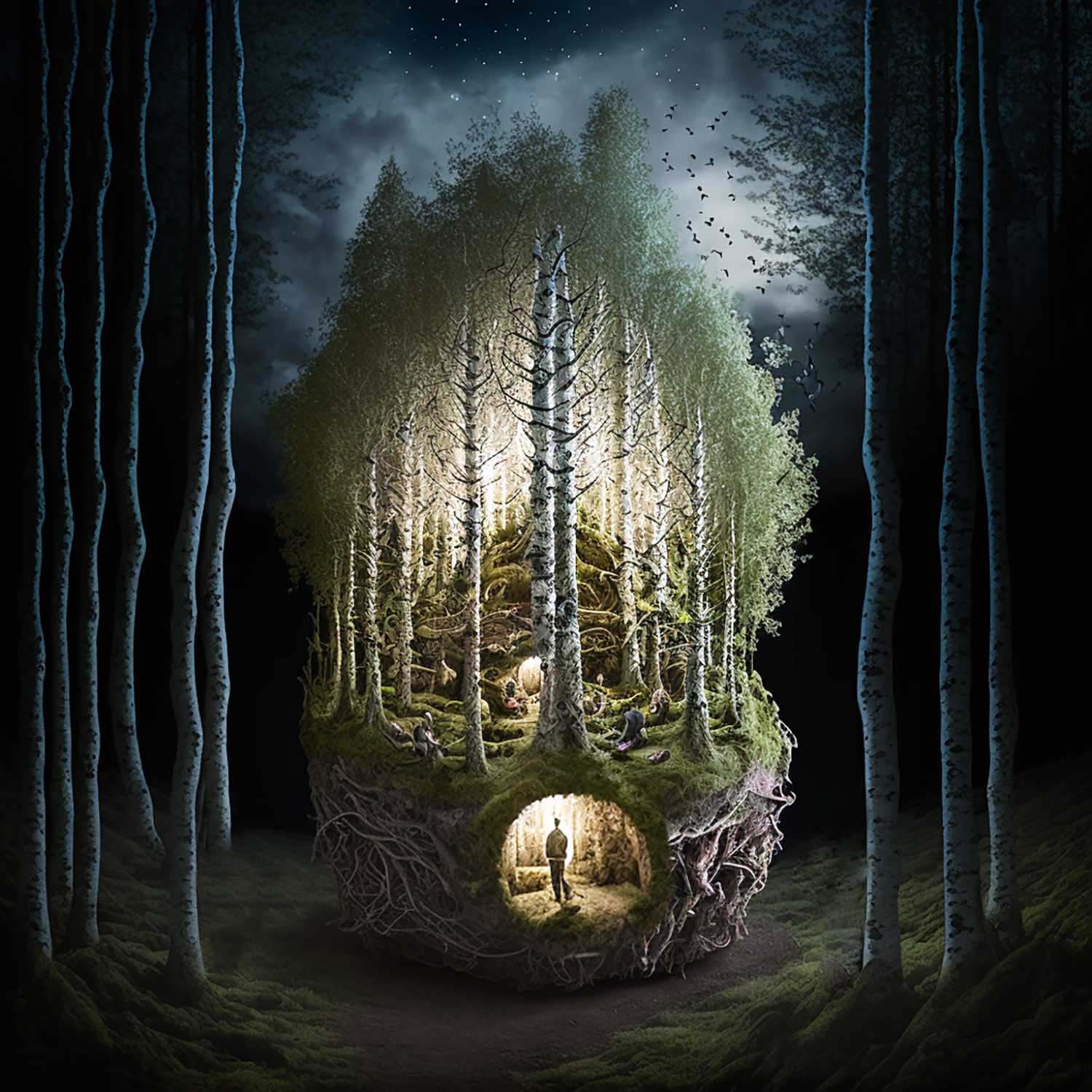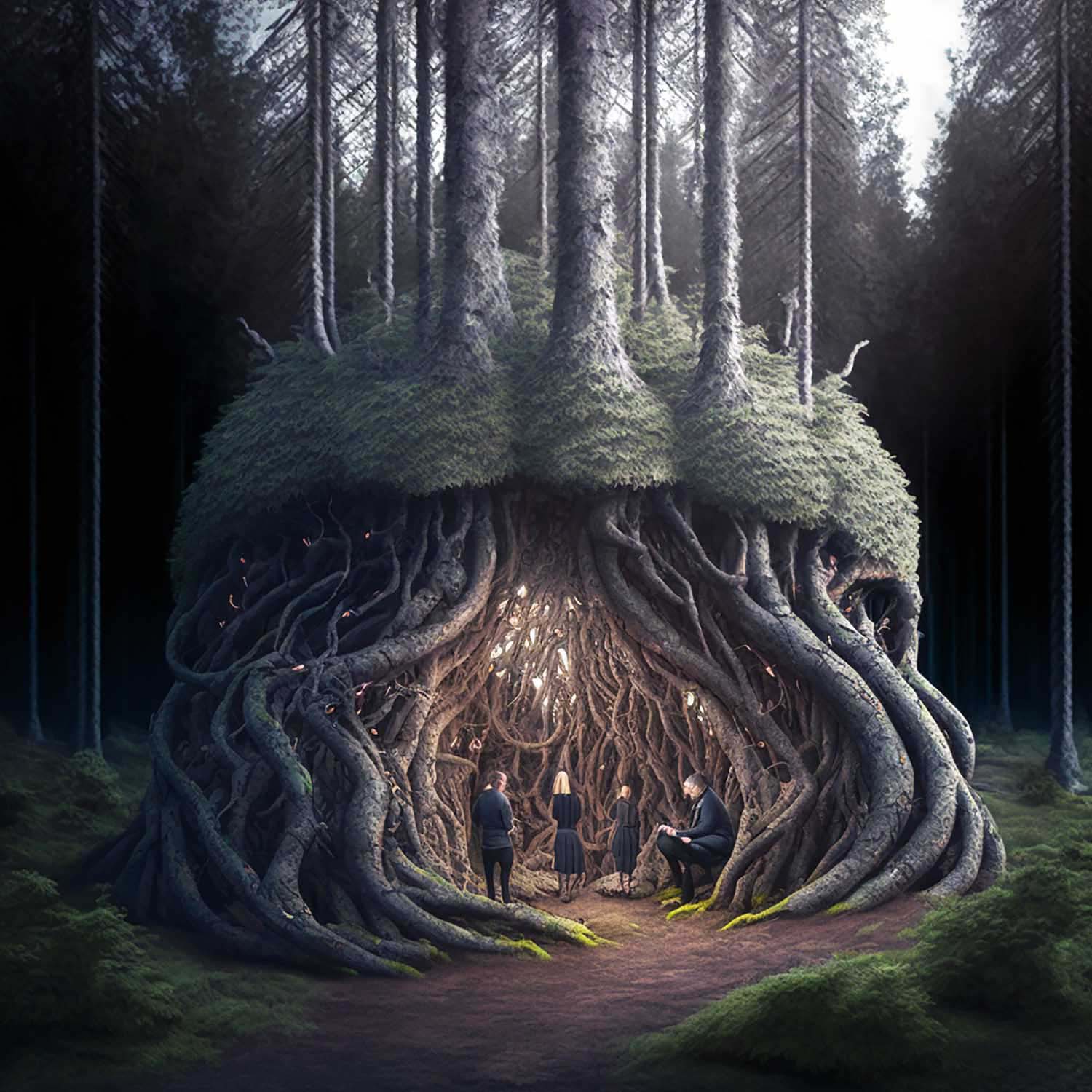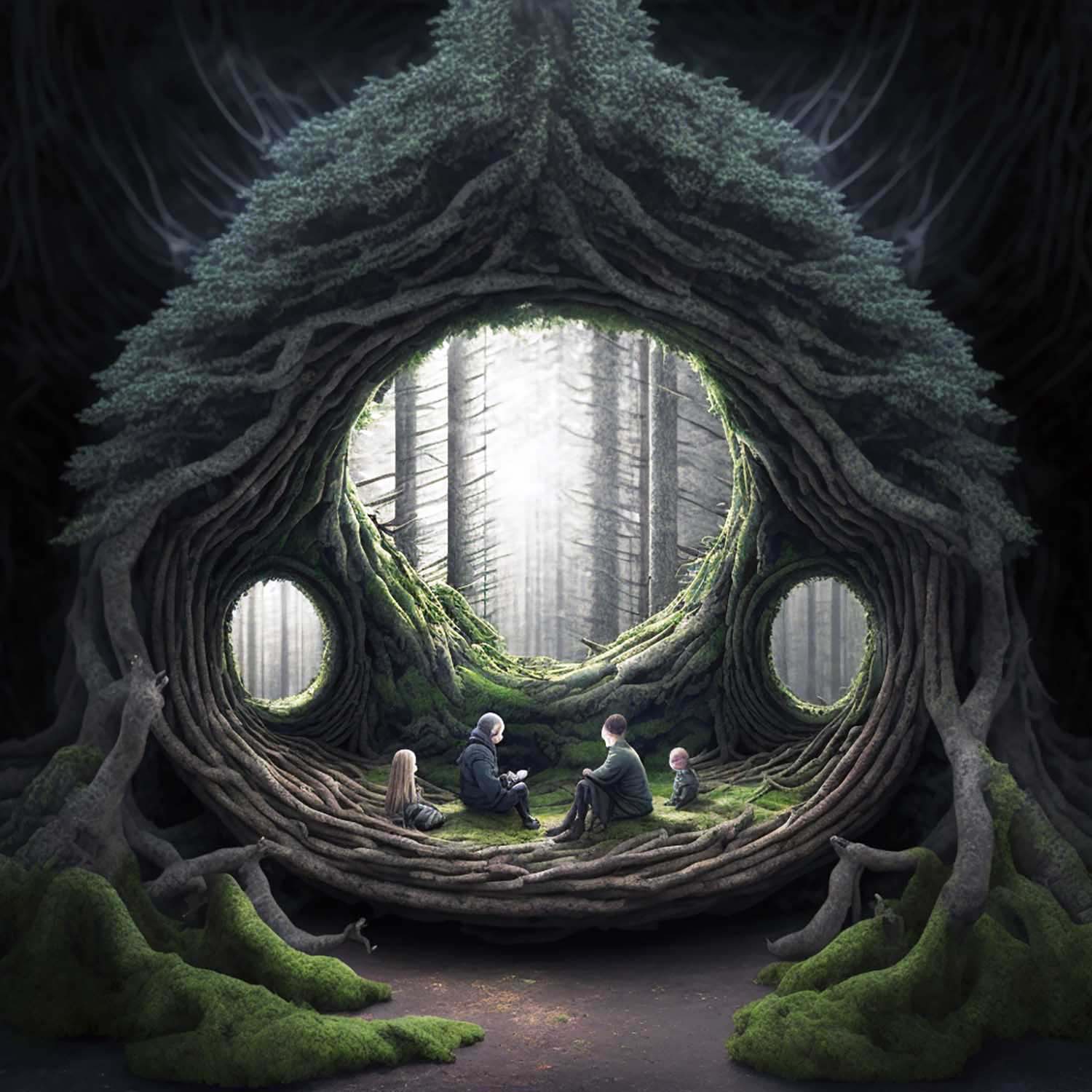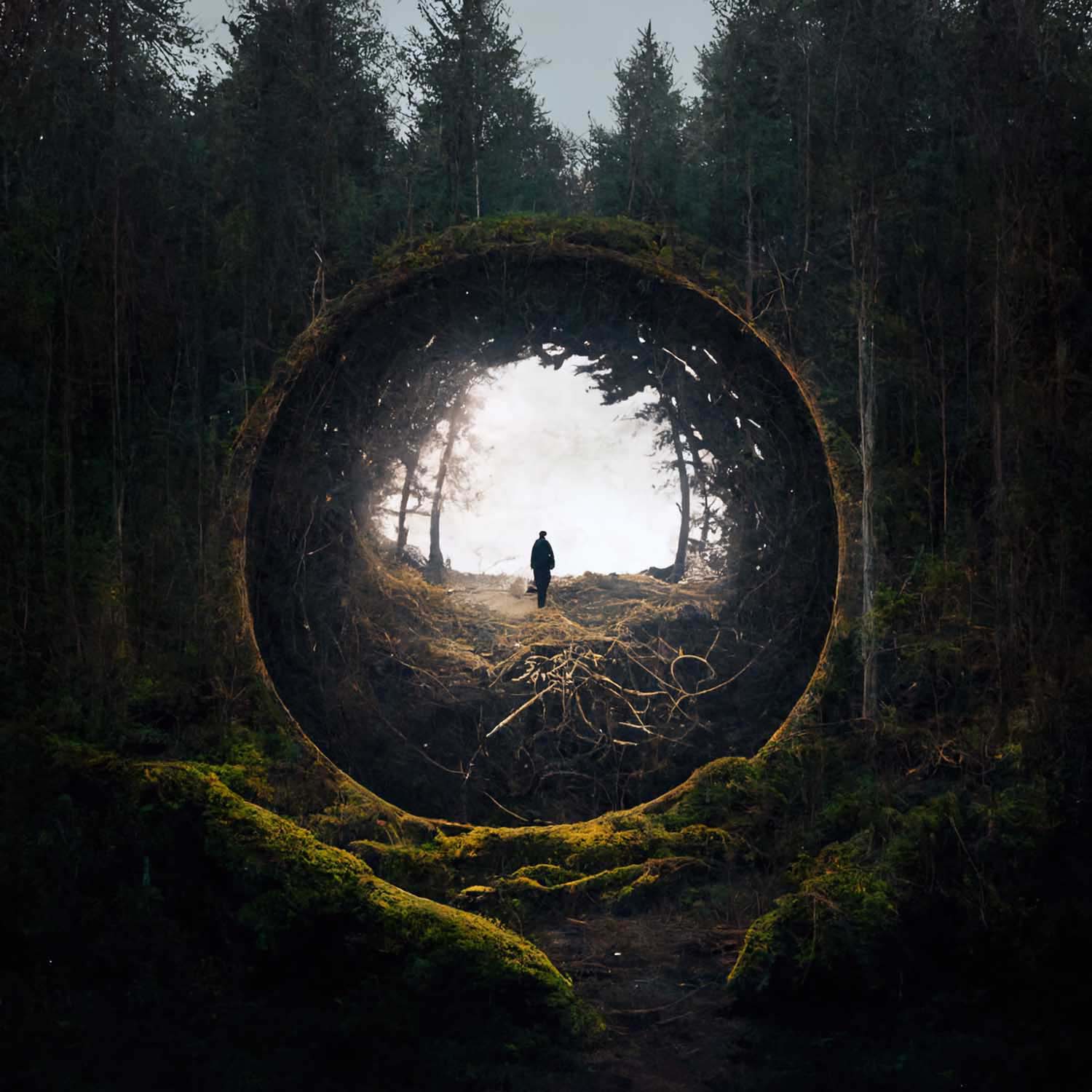 The projects all have varying time limits, ranging from a year to fifty years or more, depending on the developing processes, with some focusing on branches that are growing alongside other trees while others rearrange whole stems.
Architecture After AI, a display including the series, will run from January 30 to February 27 at the Mebane Gallery in Austin, Texas.