ZAO/standardarchitecture practice create an homage project honoring the Hutong, a housing area which has for hundreds of years shaped the northern cities of China such as Beijing. The small houses are placed in a type of narrow streets or alleys. In the capital Beijing, Hutongs are alleys formed by lines of siheyuan, traditional courtyard residences. In these area neighbourhoods were formed by joining one siheyuan to another to form a hutong, which then resulted in morphing one hutong into another. Primarily the word huton is used to refer to such neighbourhoods.
Since 1950s a significant number of hutongs in Beijing were demolished to clear space for new roads and buildings. However, as of recently remaining hutongs have been classified as protected, in a move aiming to protect this form of Chinese cultural history.
ZAO/standardarchitecture team has created a special homage to this traditional building form by shaping a 30 square meter hostel in Beijing, the MICRO HUTONG.
The goal of this project, is to search for possibilities of creating ultra-small scale social housing within the limitations of super-tight traditional hutong spaces of Beijing.The result is an architectural operation that brings back the courtyard as a generator of the program, as it activates the building by creating a direct relationship with its urban context. Apart from enhancing the flow of air and light, the courtyard creates a direct relationship between the living space contained in the dynamic volumes and an urban vestibule in the front part of the building. This flexible urban living room acts as a transition zone from the private rooms to the street, while serving as a semi-public space to be used by both the inhabitants of the hostel and the neighbors of the community. Micro Hutong inherits the intimate scale of the traditional hutong, revitalizing its social condensing capabilities, while enhancing it with spatial improvements. – from ZAO/standardarchitecture
RELATED: MORE IMPRESSIVE HOTELS ON ARCHISCENE
Discover more of the project after the jump: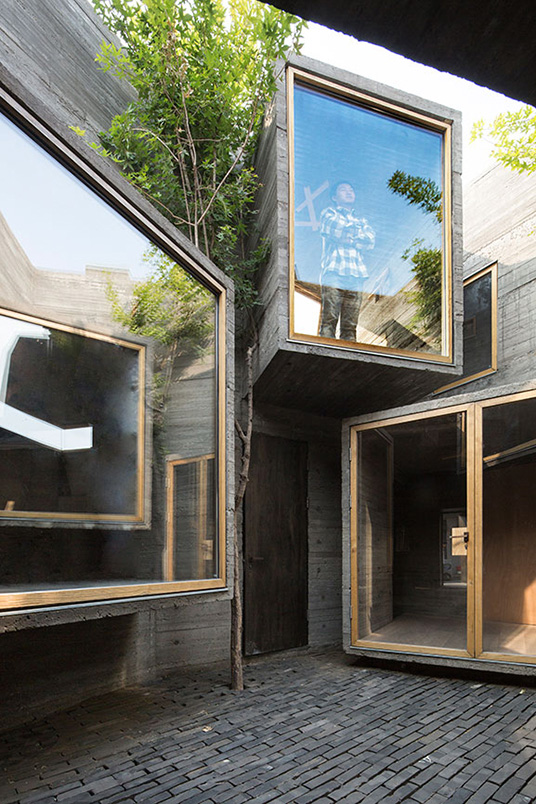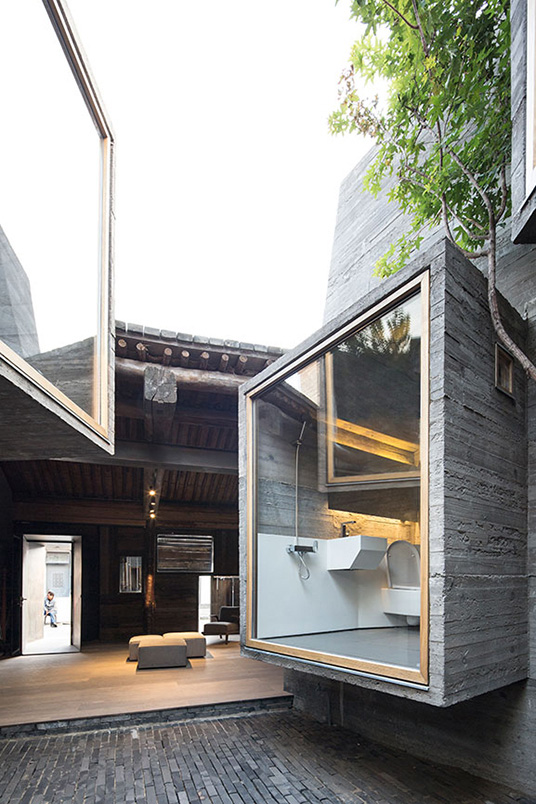 ZAO/Standardarchitecture was founded by Zhang Ke in 2001, today it is a leading new generation design firm engaged in practices of planning, architecture, landscape, and product design. Based on a wide range of realized buildings and landscapes in the past ten years, the studio has emerged as the most critical and realistic practice among the youngest generation of Chinese architects and designers. For more visit standardarchitecture.cn