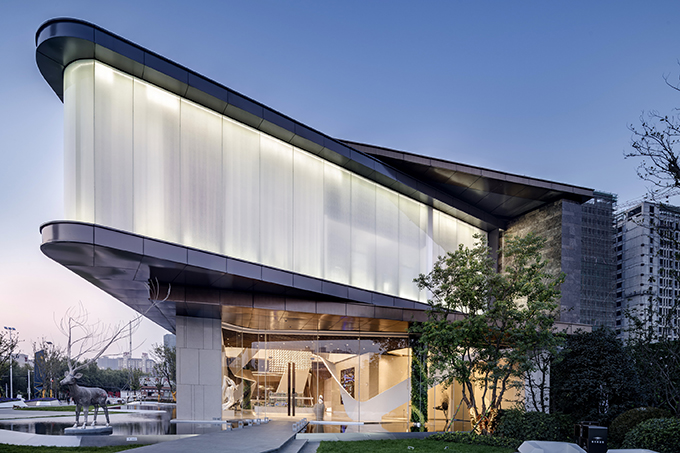 Kris Lin International Design【KLID】designed this modern sales and show space in Zhengzhou, China. Take a look at the complete story after the jump.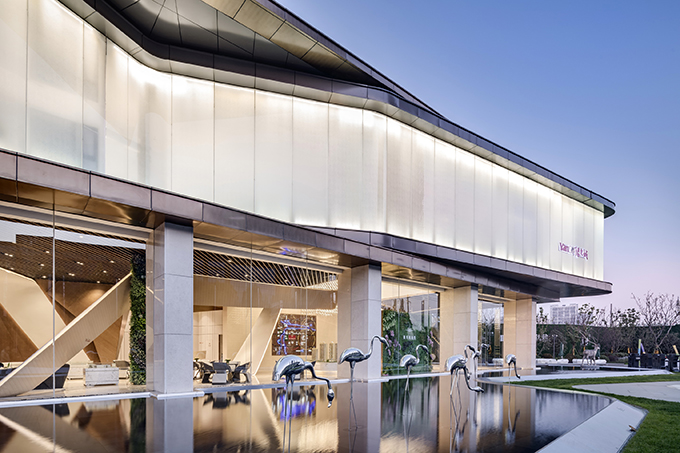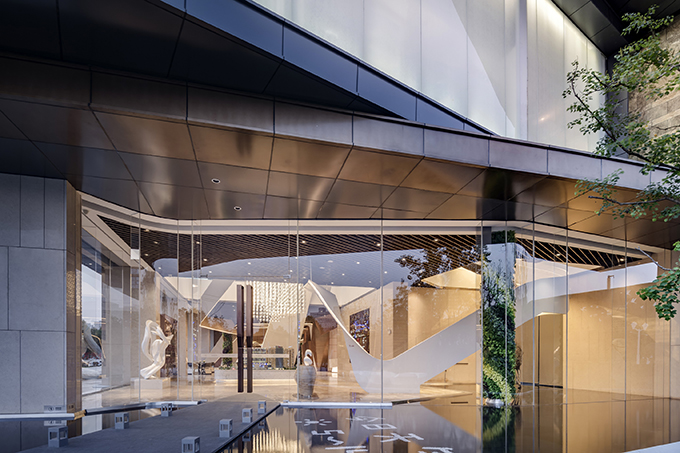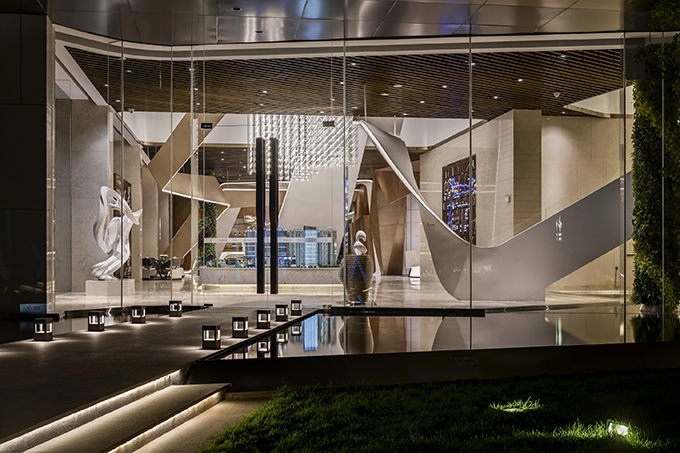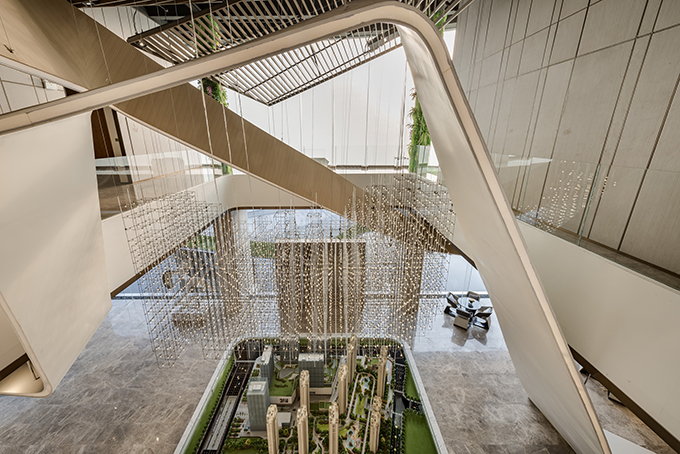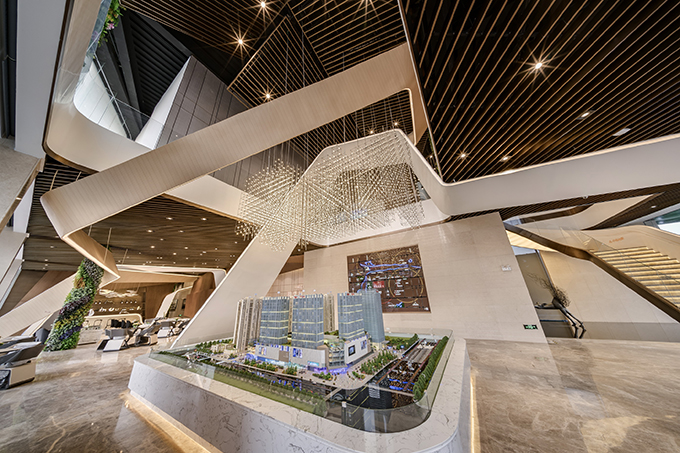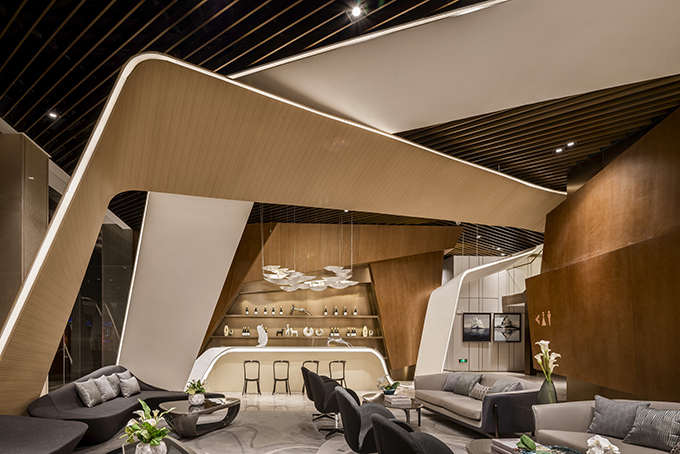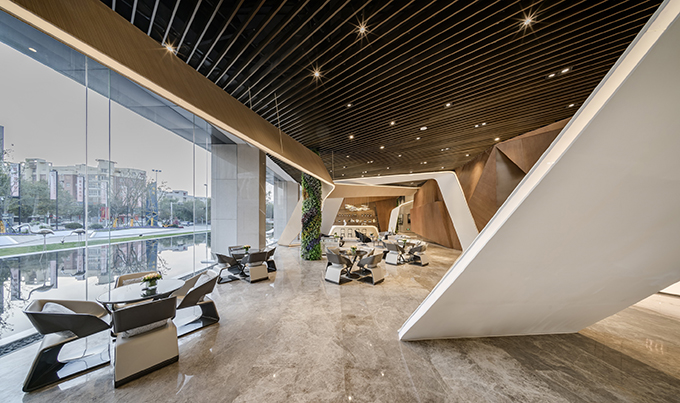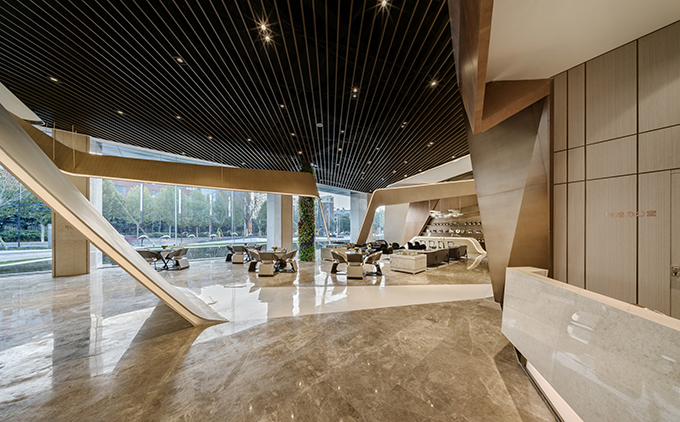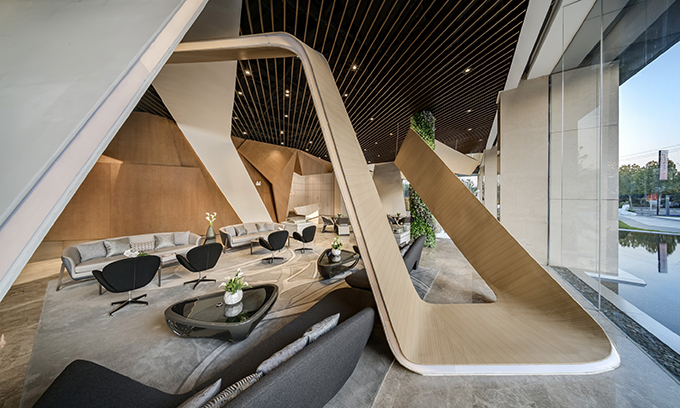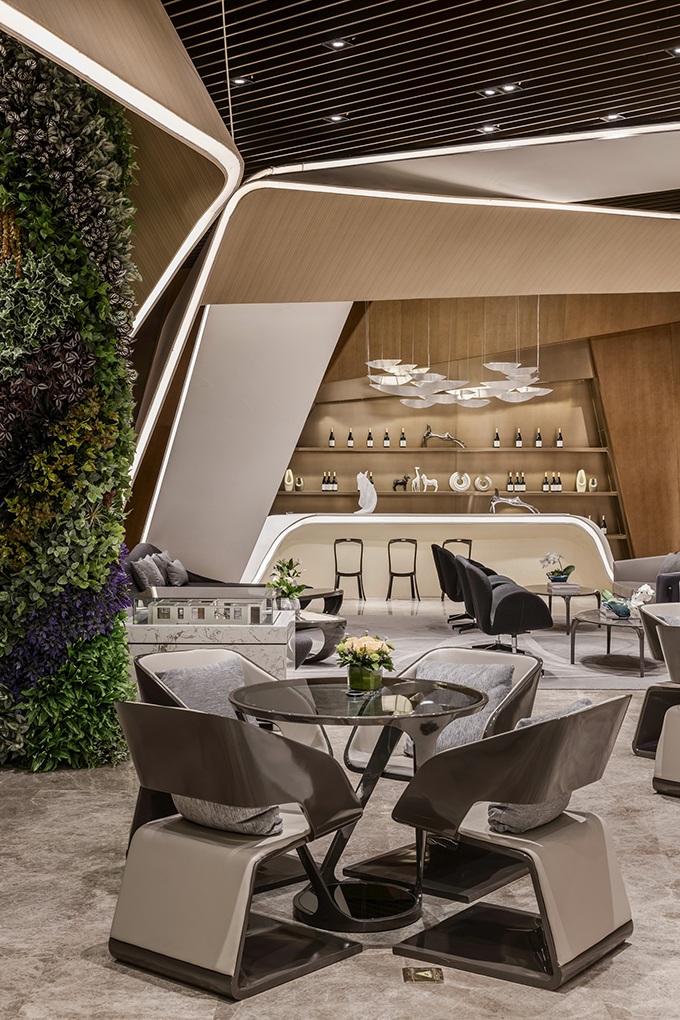 From the architects: We were contracted the architectural, interior and landscape design work for this case.
The project is design of sales and show space, including 5 model houses and a 150 square meters construction technology exhibition zone. Since the surrounding condition of the site is not so good (surrounding old streets), we design the model houses and show space at the 2nd floor, the meeting area at the 1st floor, so that the exterior landscape pond can be viewed through the glass.
Floating Light Box
Simple and free curve lines are applied to the exterior wall design. The architecture looks like a floating light box which forms a visual focus.
Waving Ribbon
Waving ribbon is applied to the interior design as the boundary. The ribbon has two functions: decoration and boundary. Grey and white ribbon interlaced with each other, which connects all the spaces at 1st and 2nd floors while separate and divide the space into areas.
Project name: Waving Ribbon
Project address: Zhengzhou, China
Project area: 2000㎡
Design company: KrisLin International Design
Main design: Kris Lin, Anda Yang