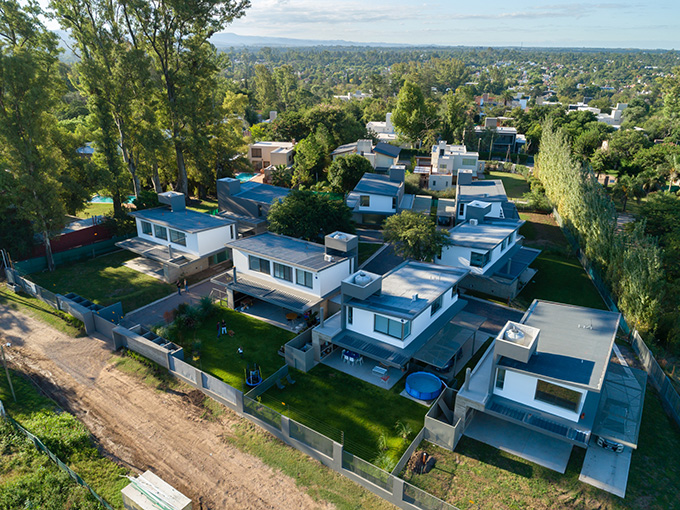 IASE Architects designed this stunning housing complex situated in Los Carolinos, in the Northeast area of the city of Cordoba, Argentina. Take a look at the complete story after the jump.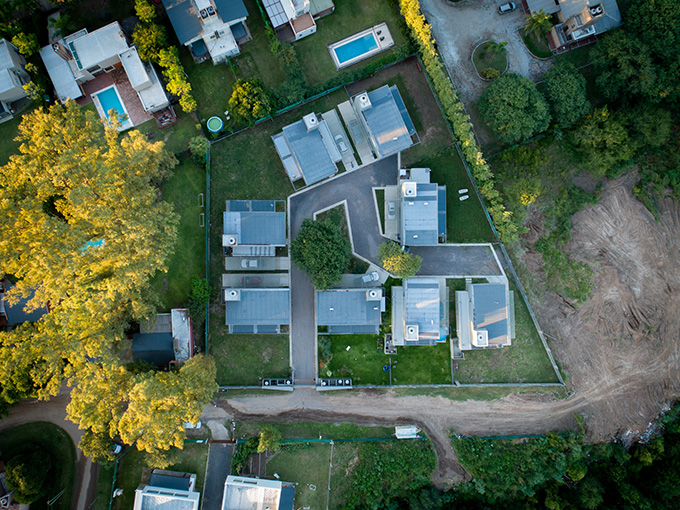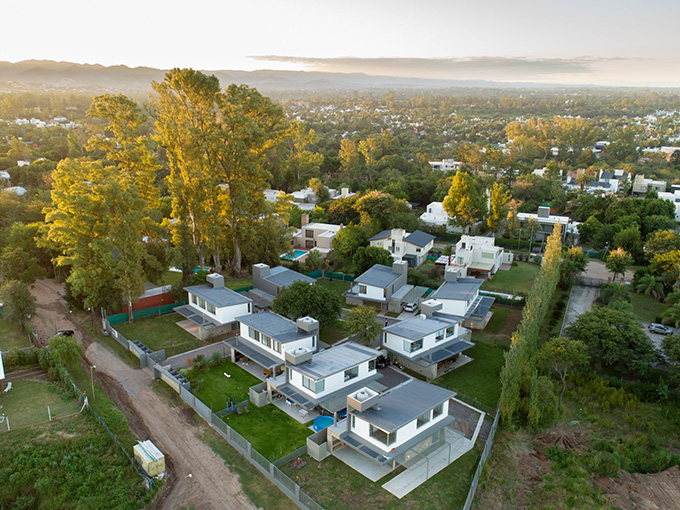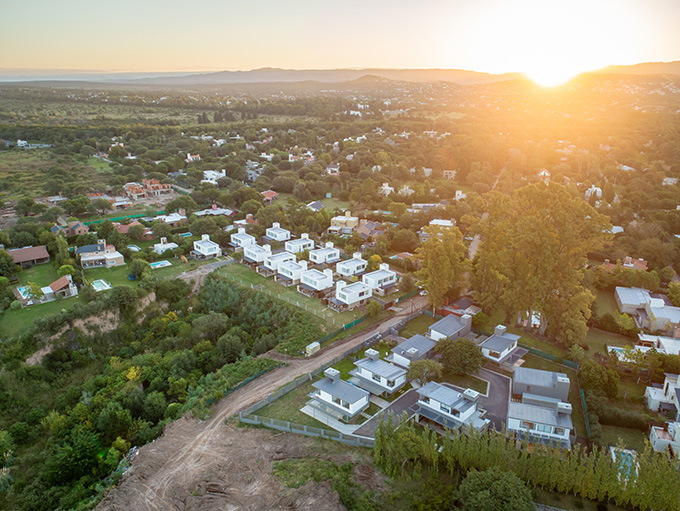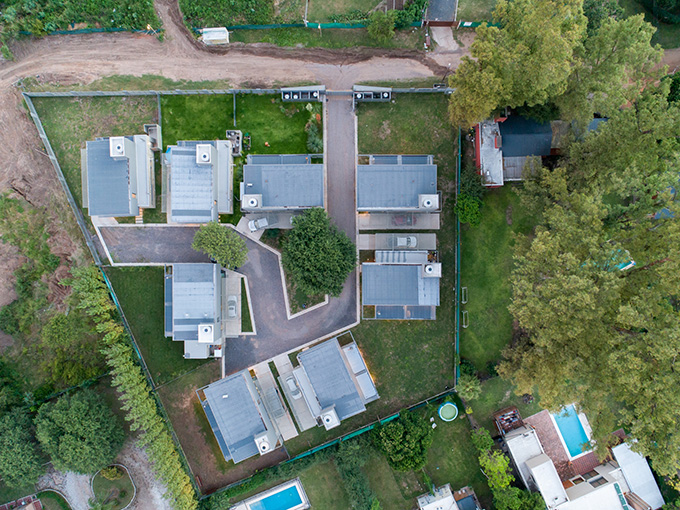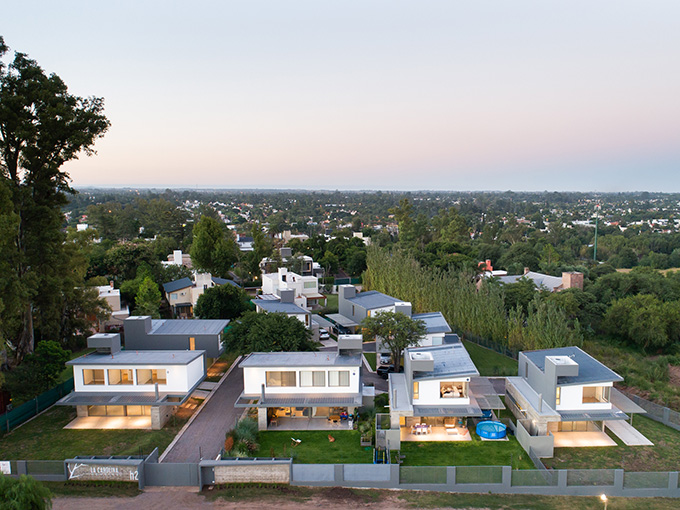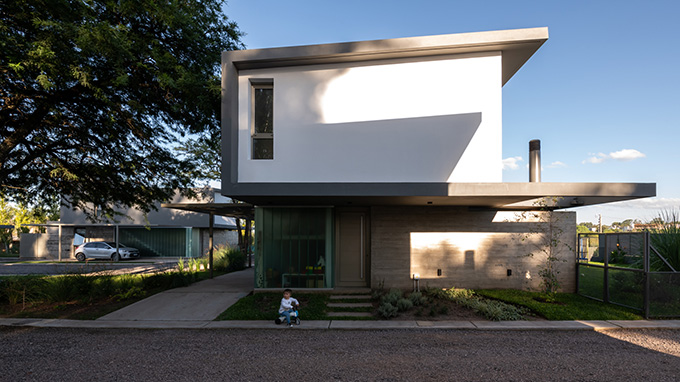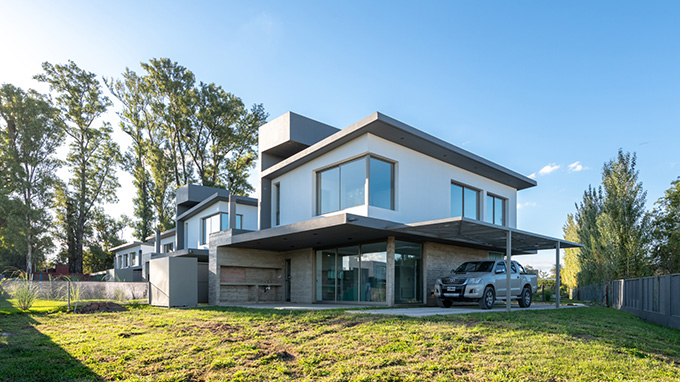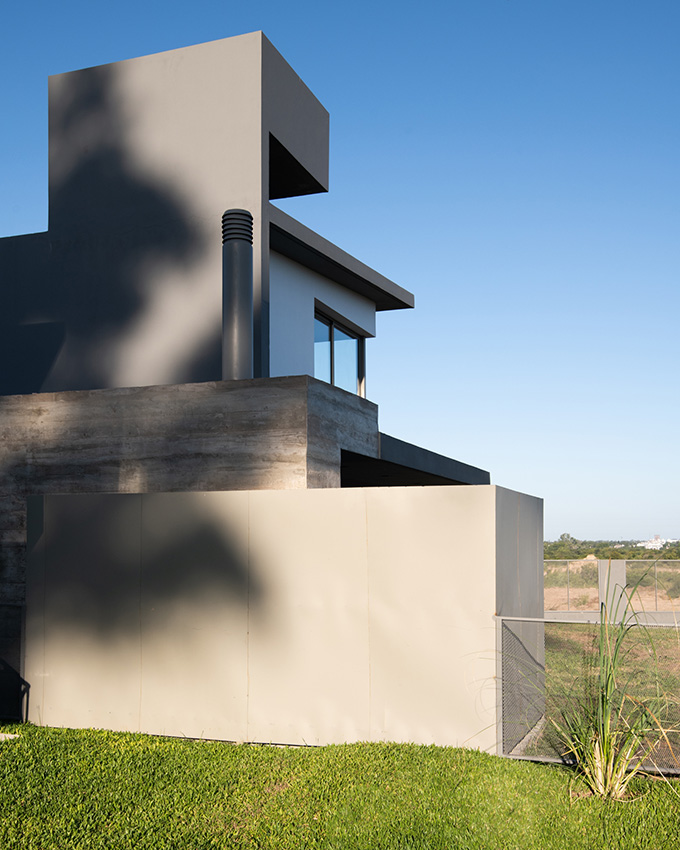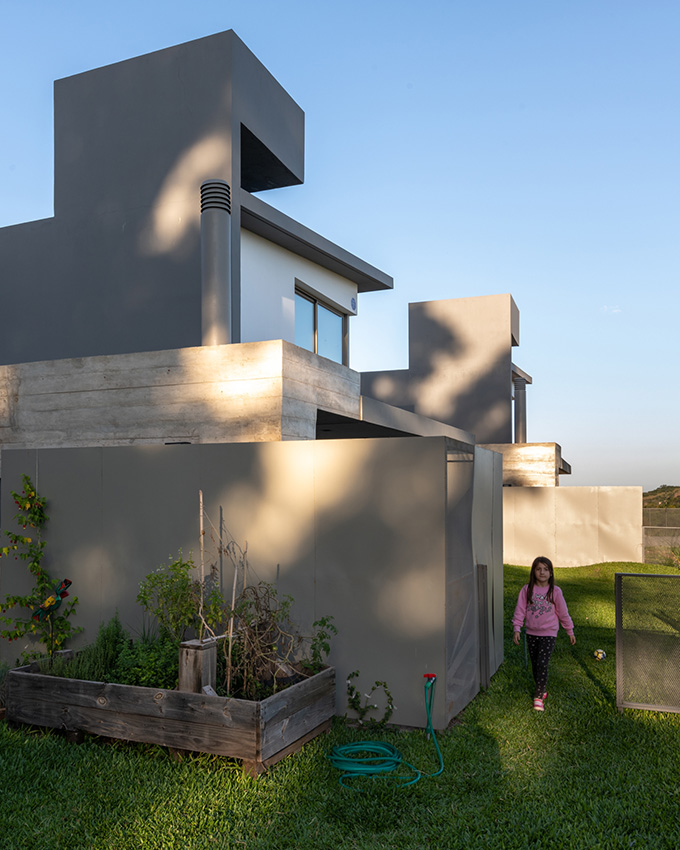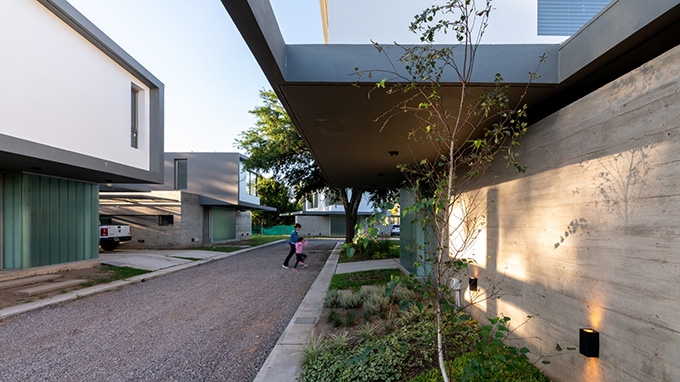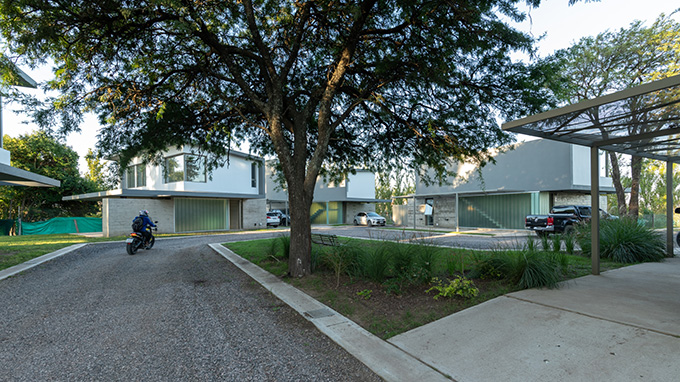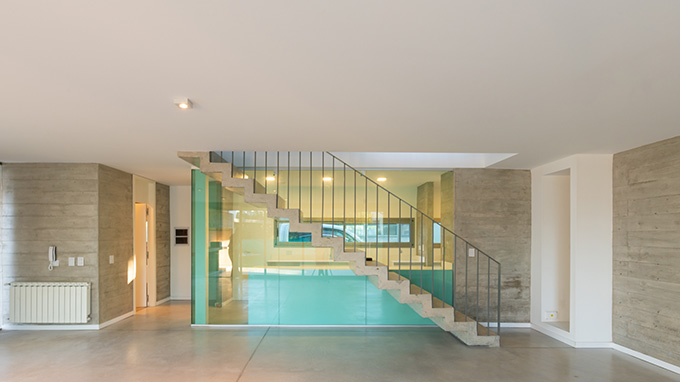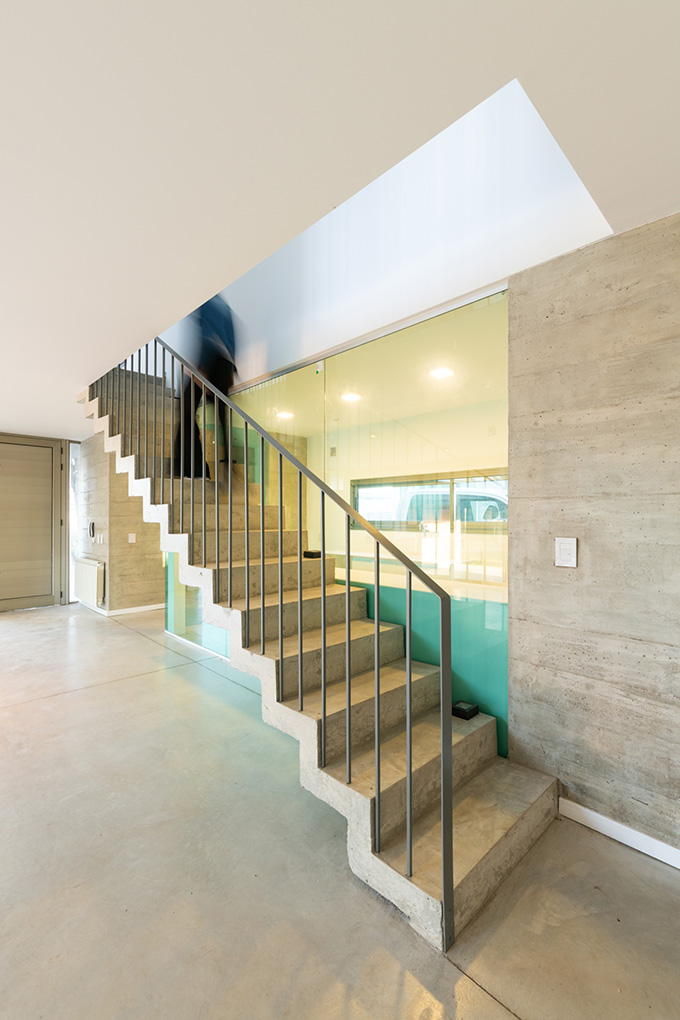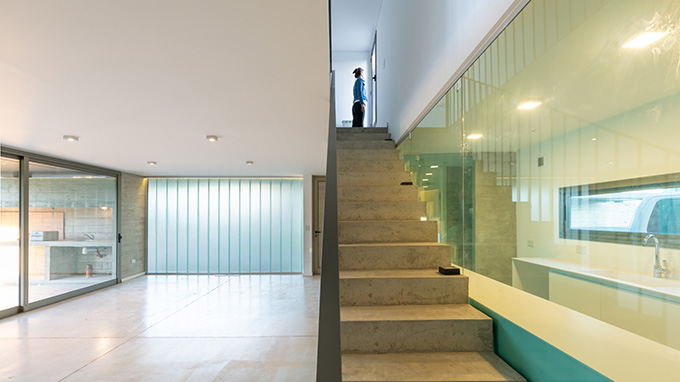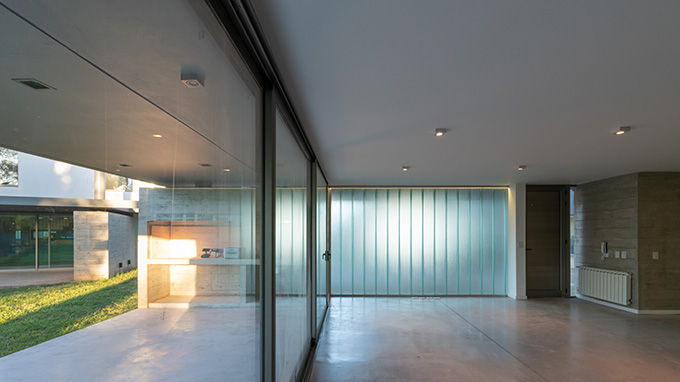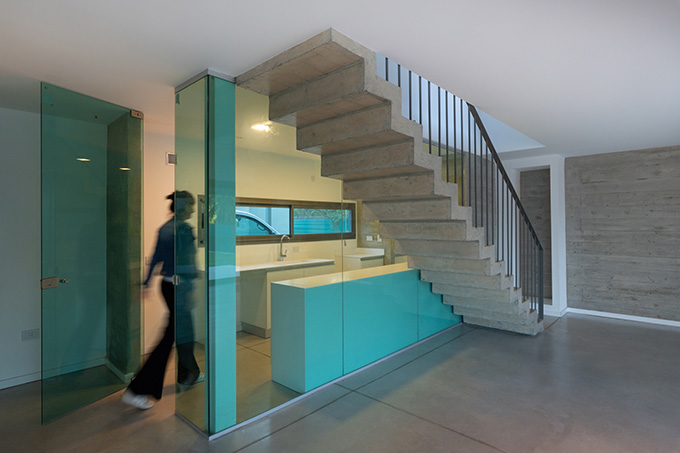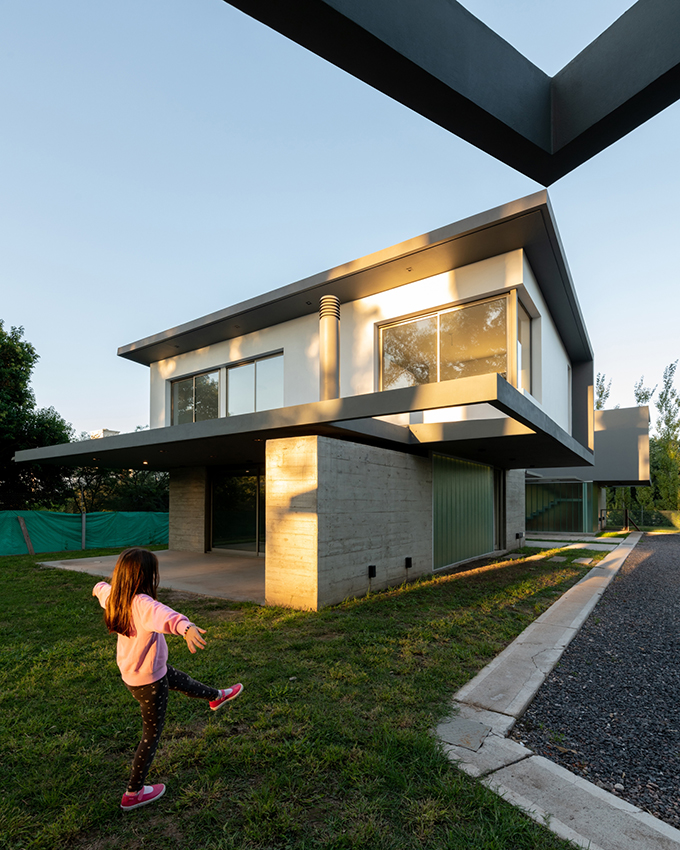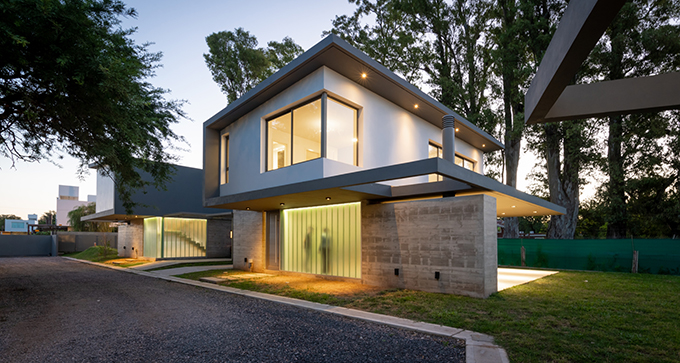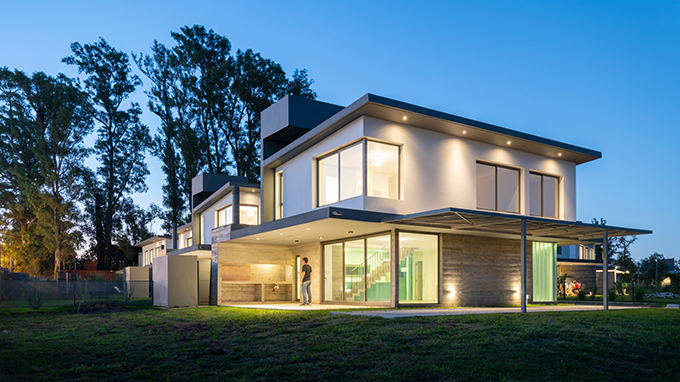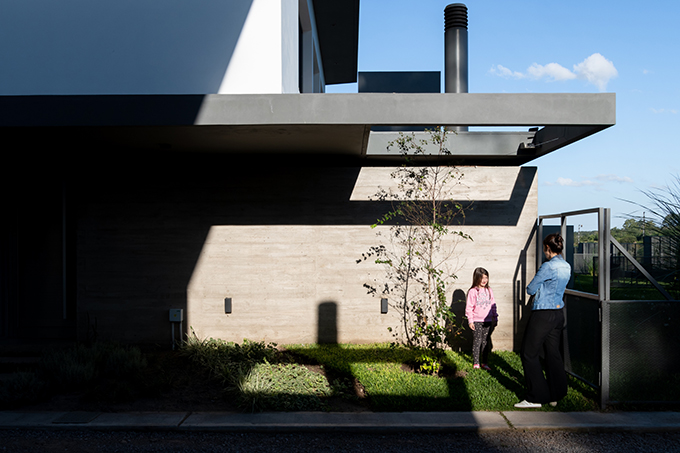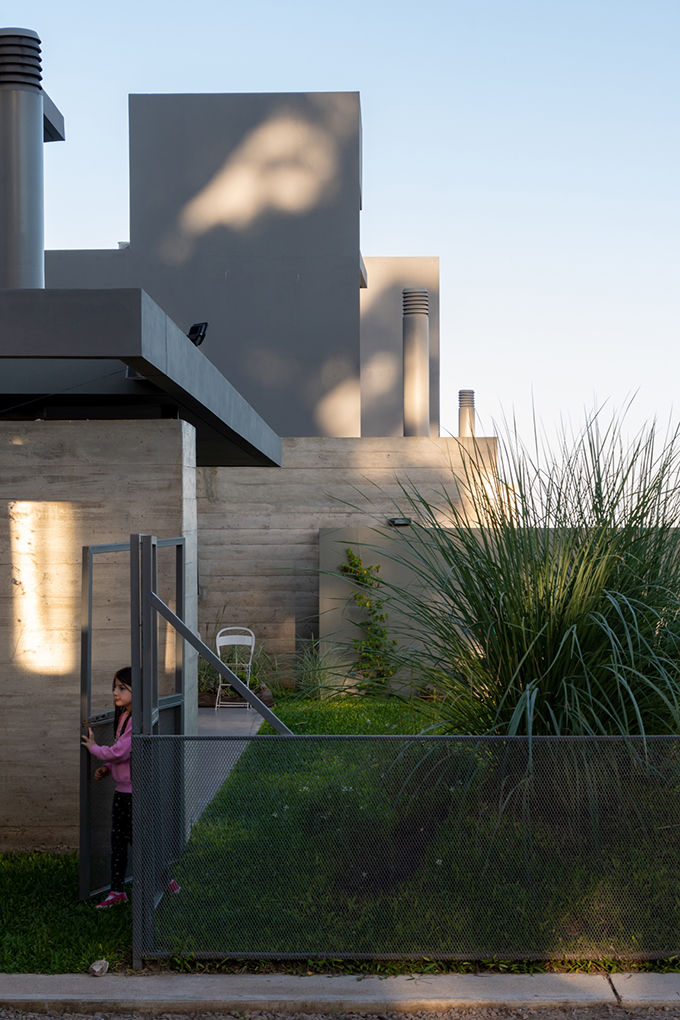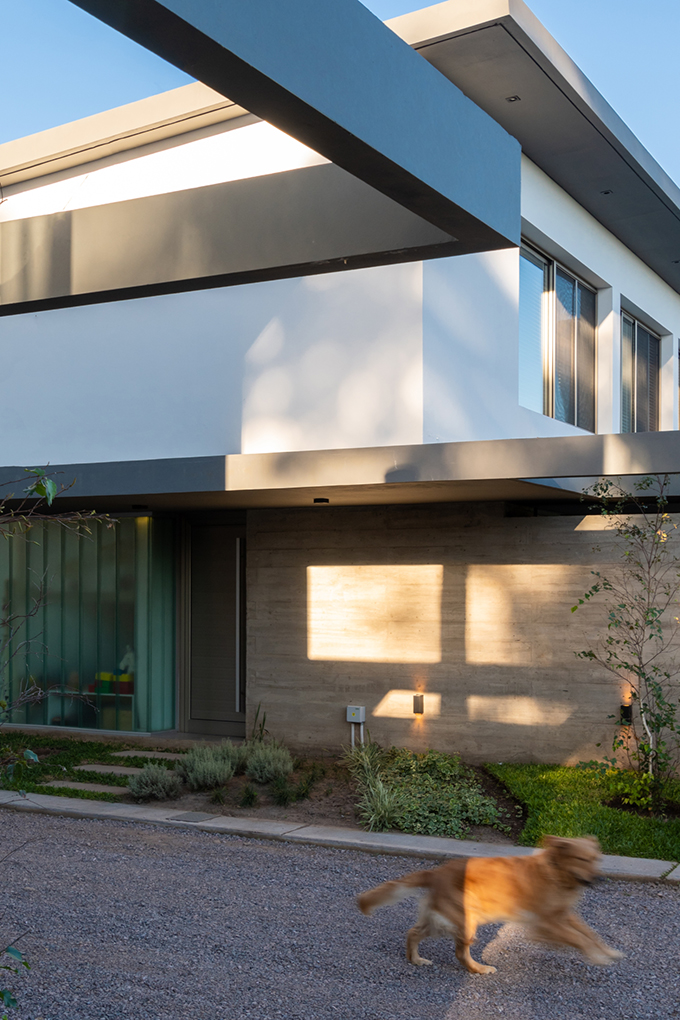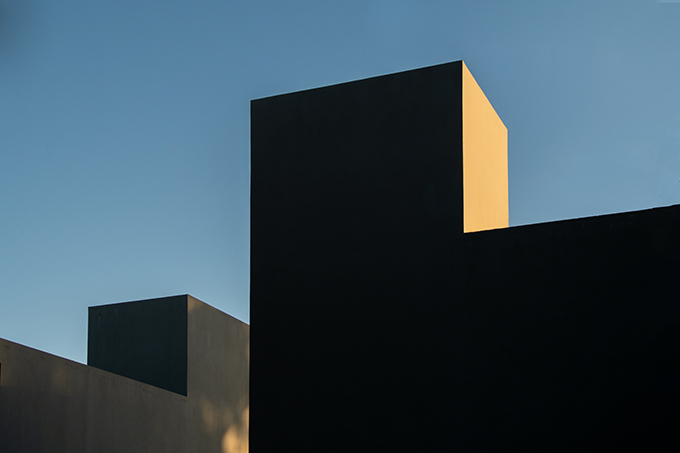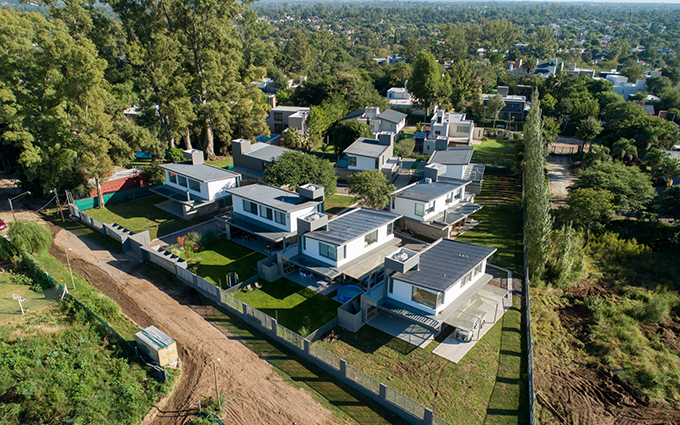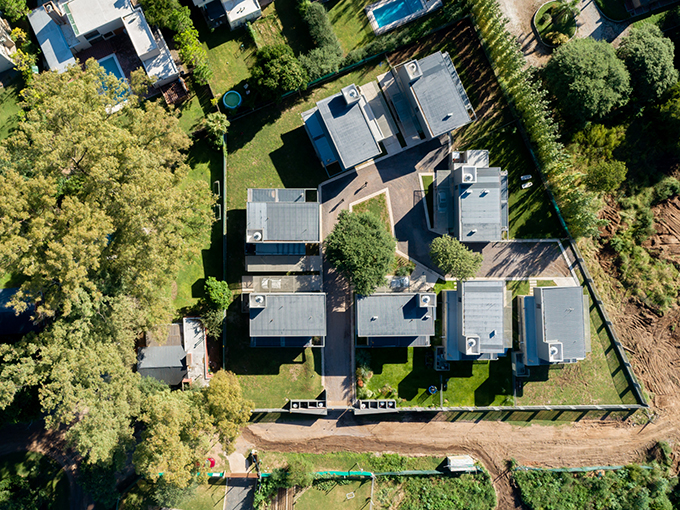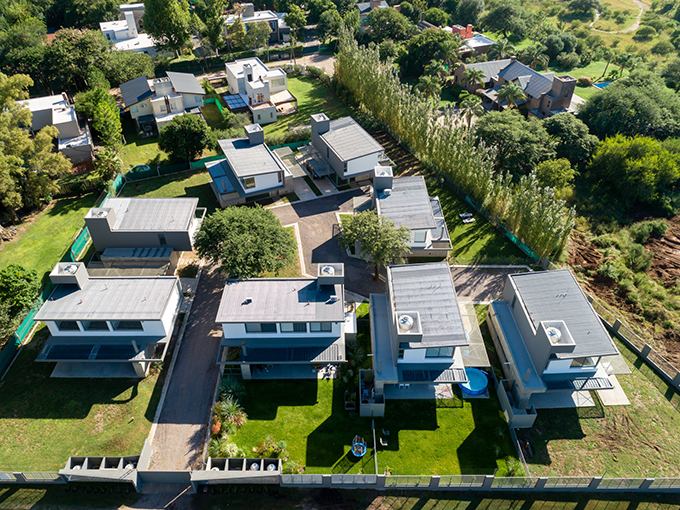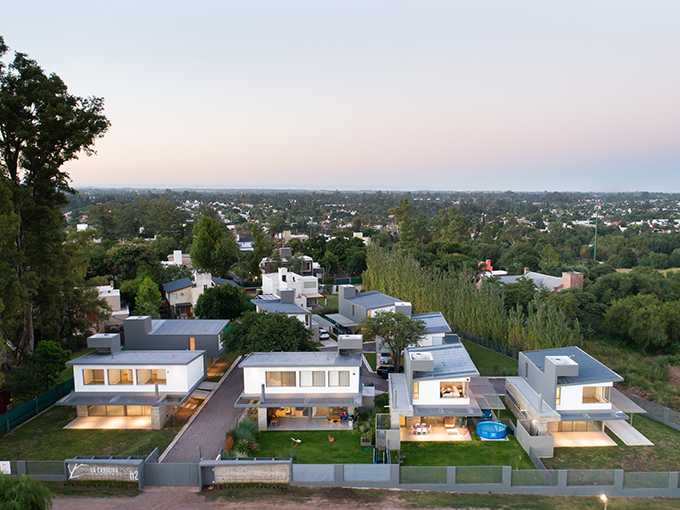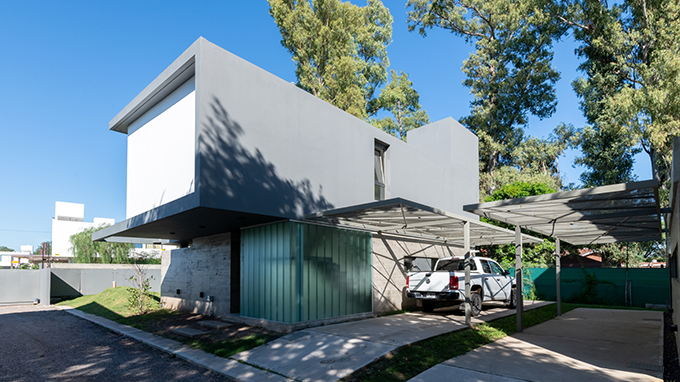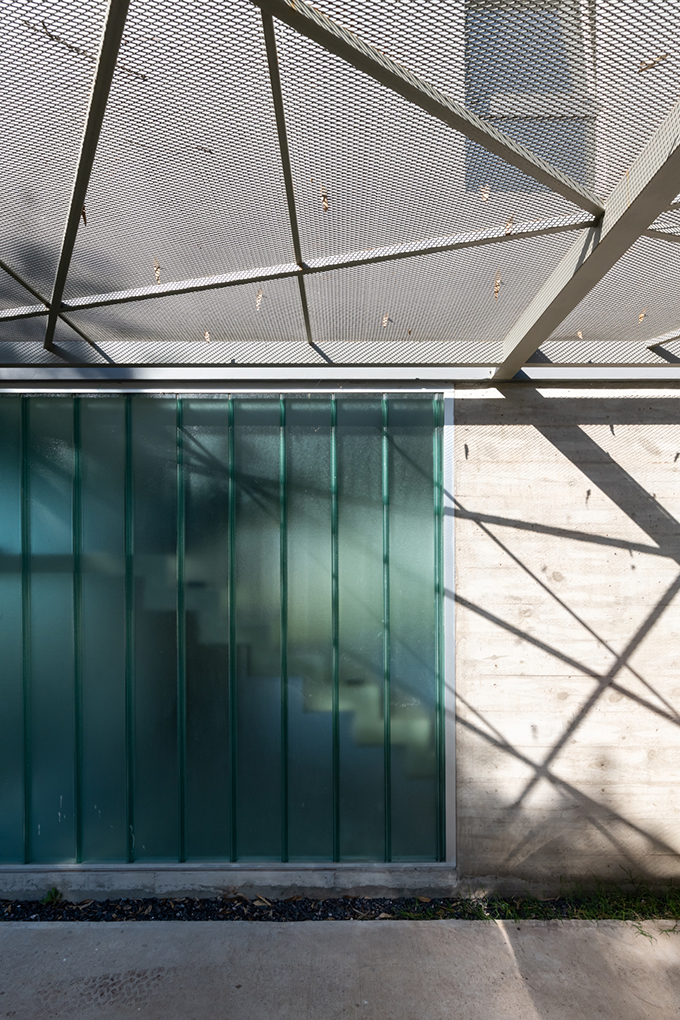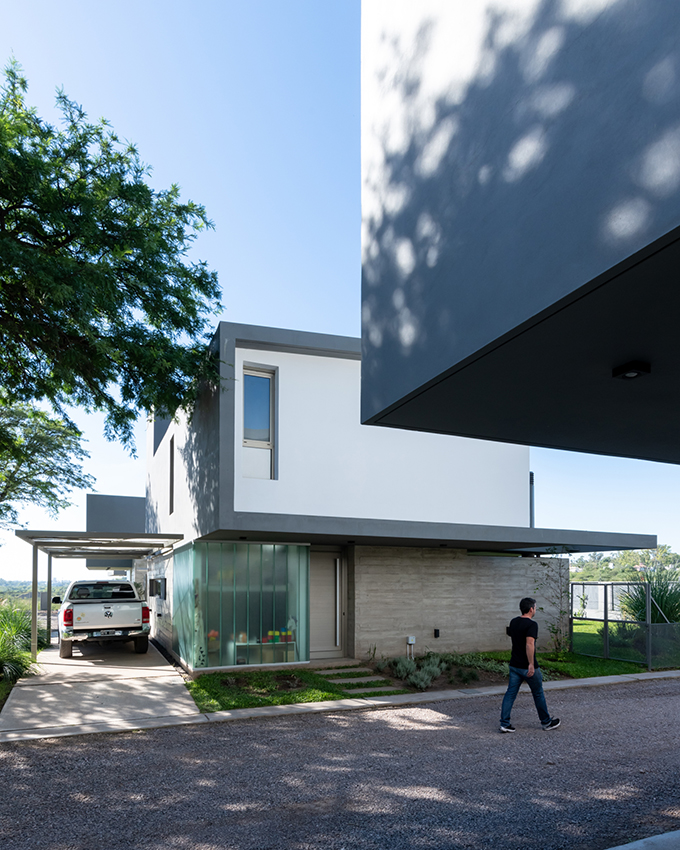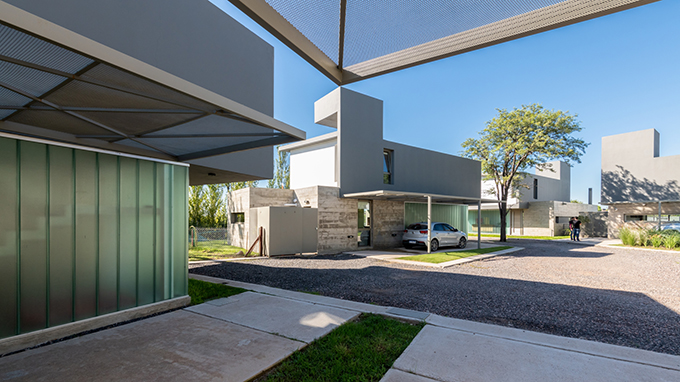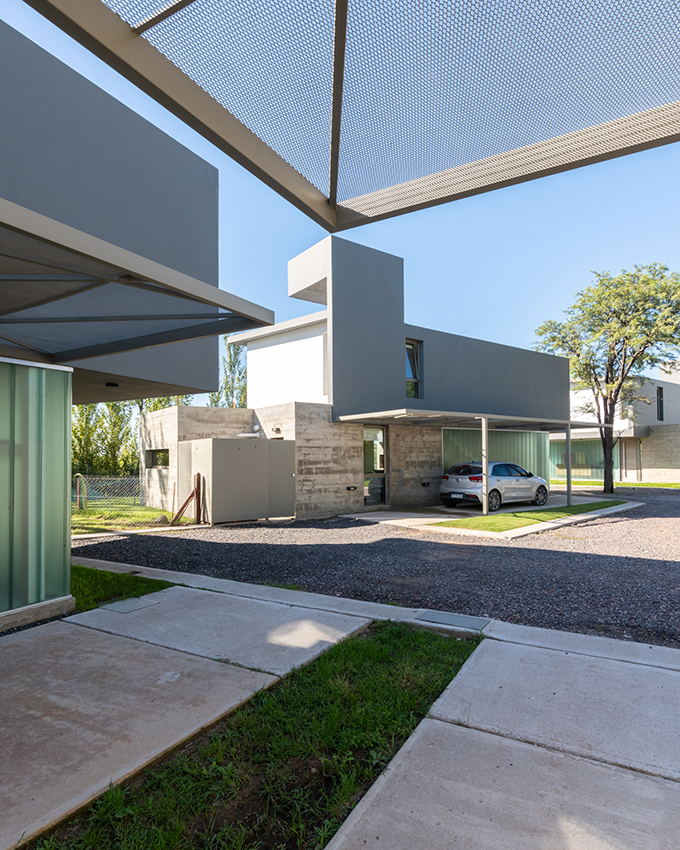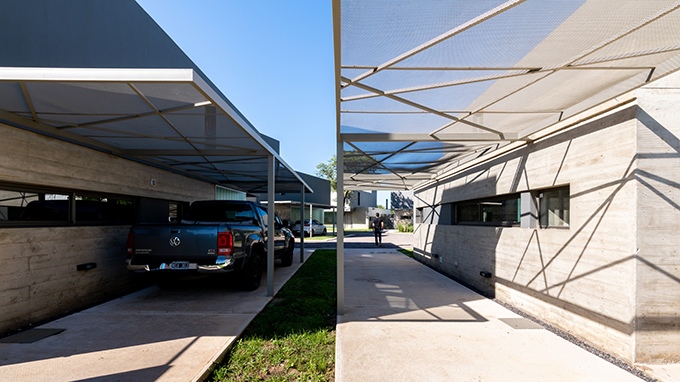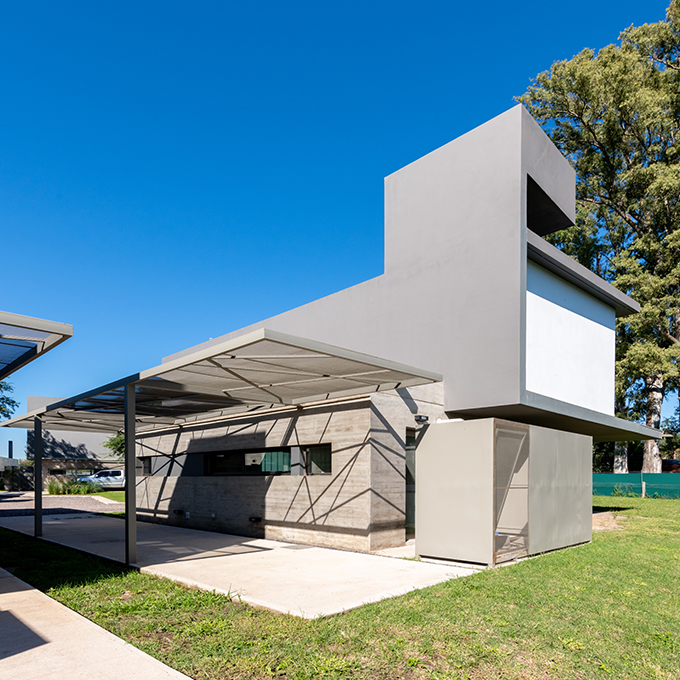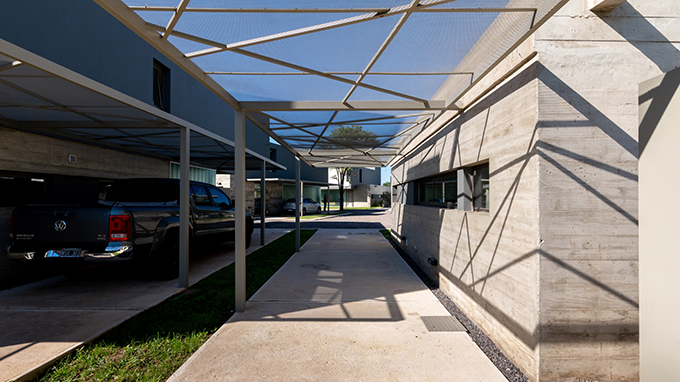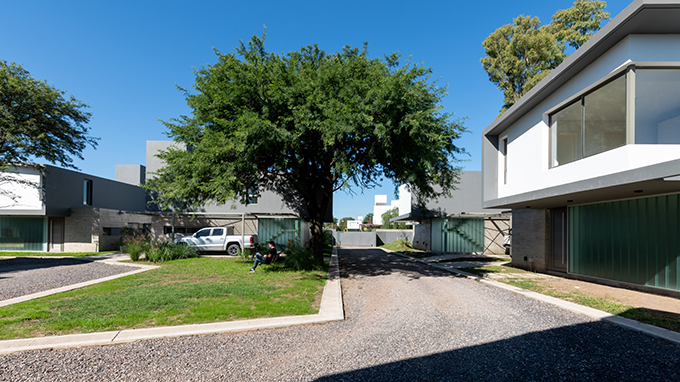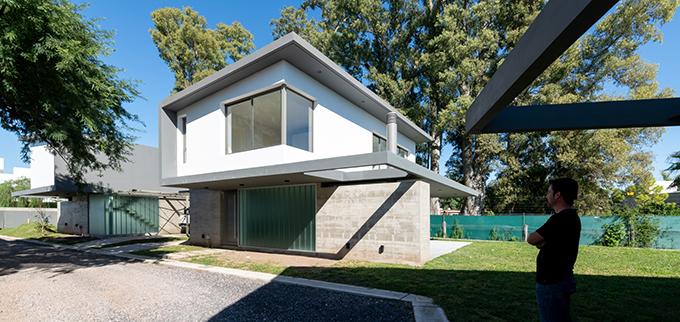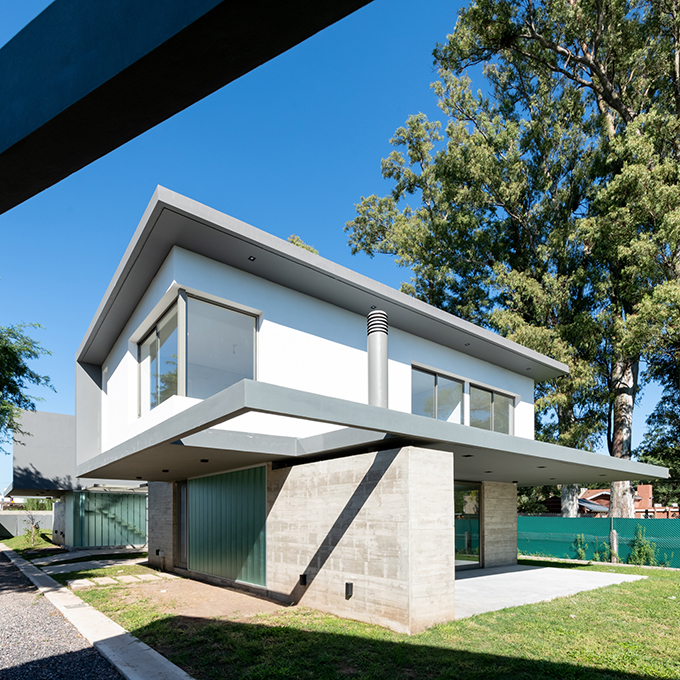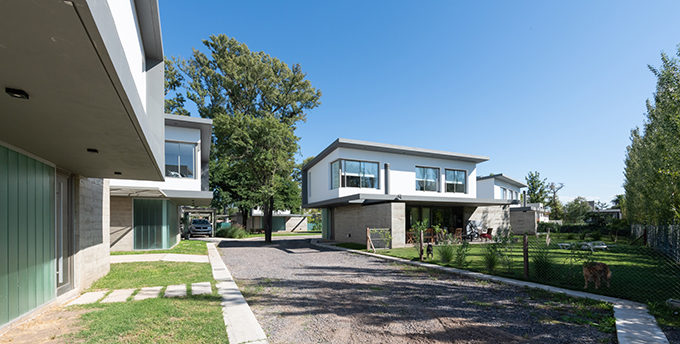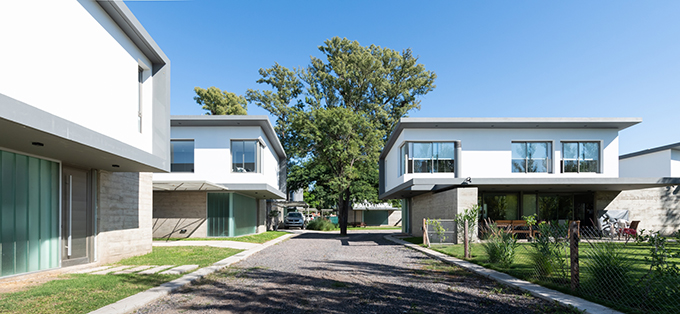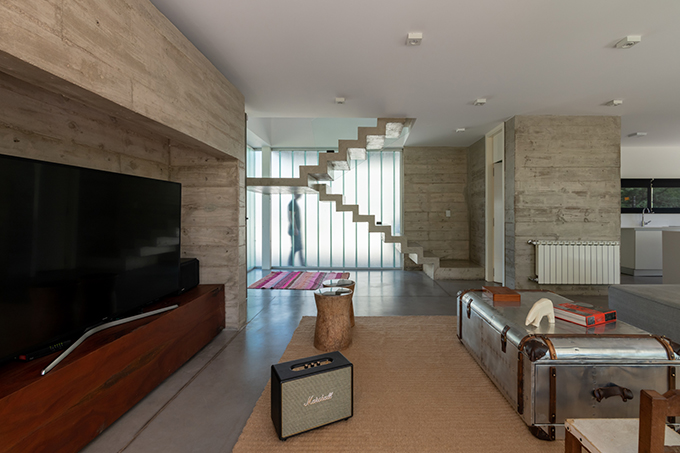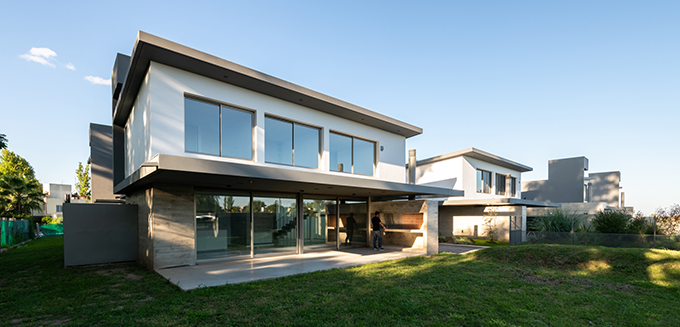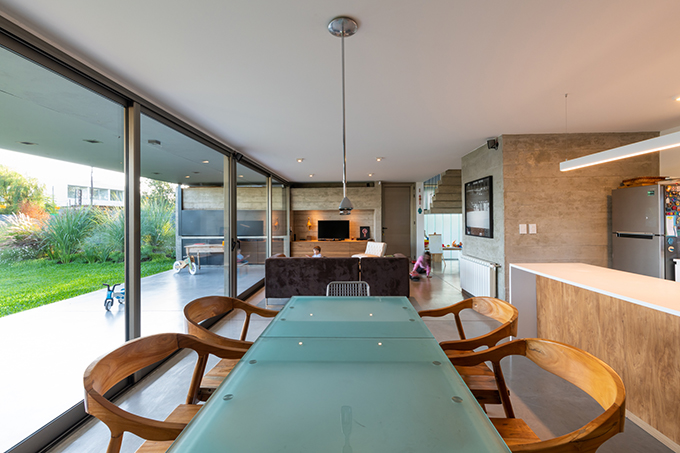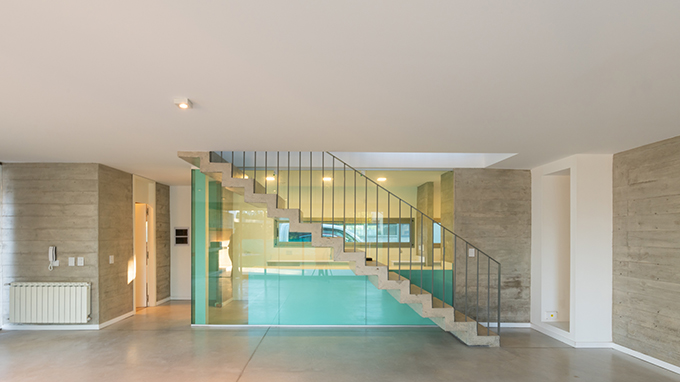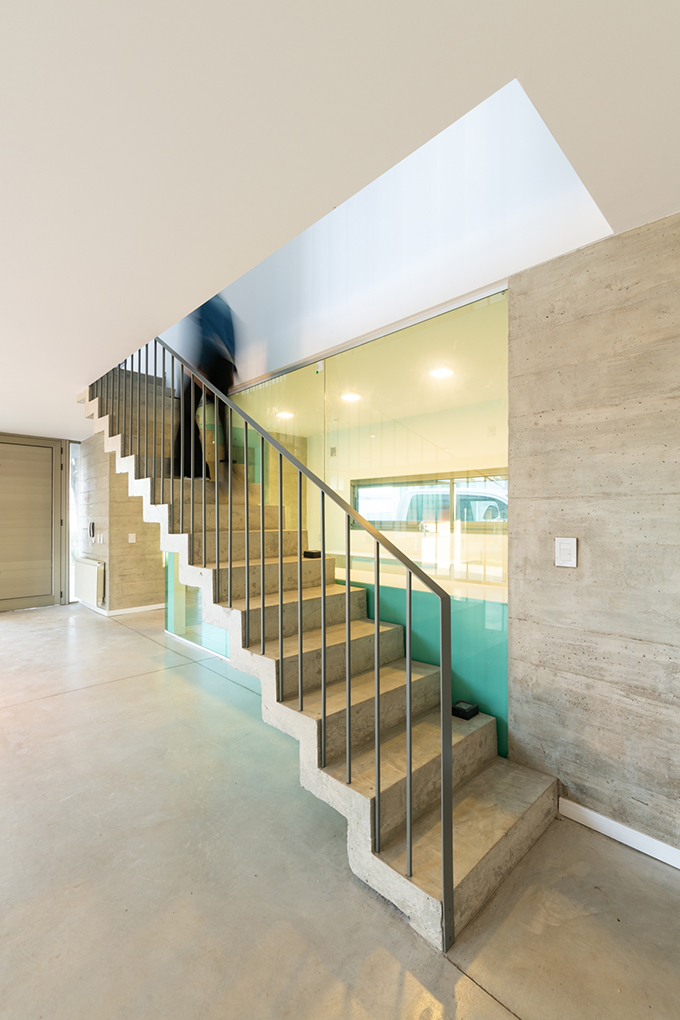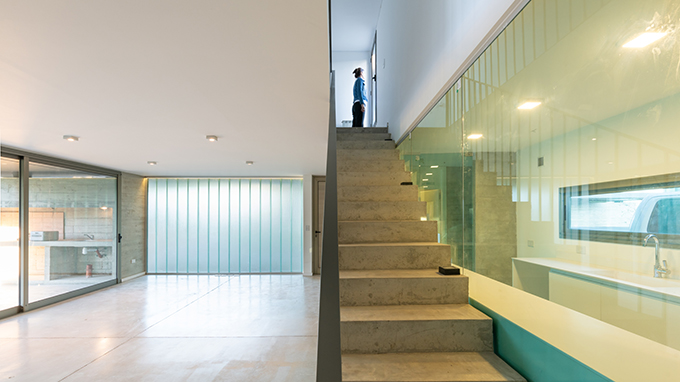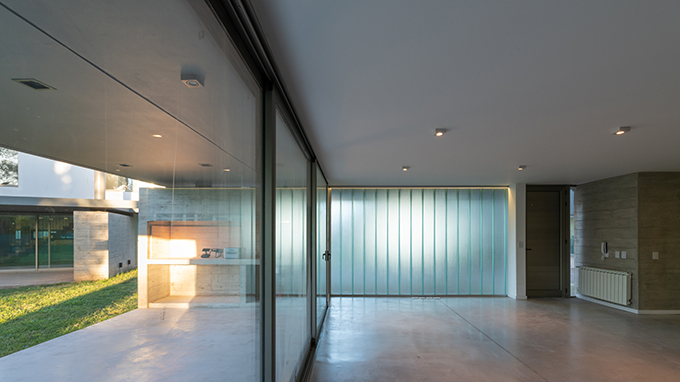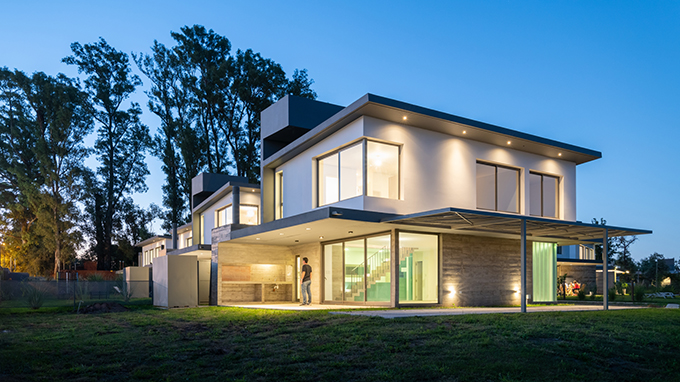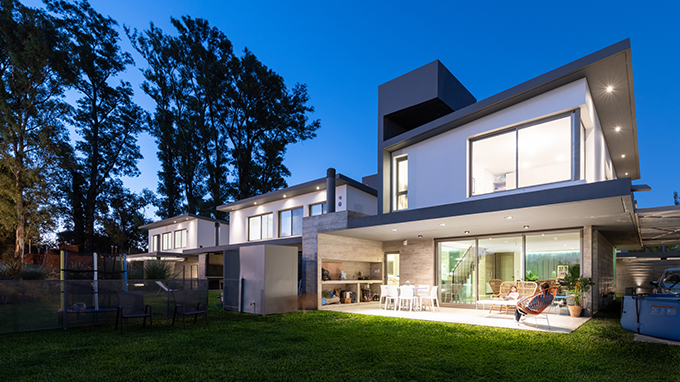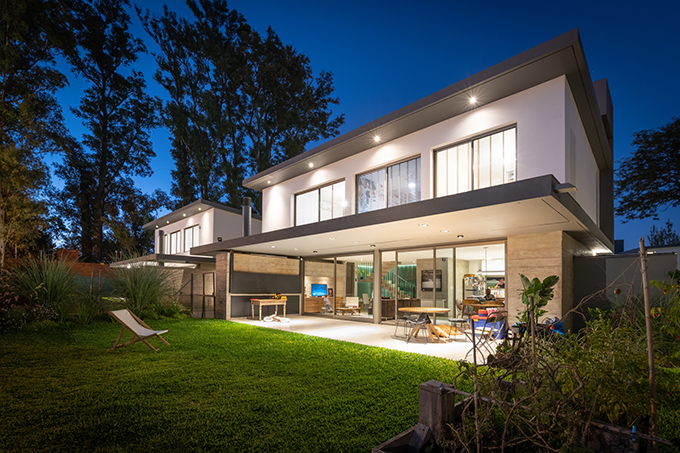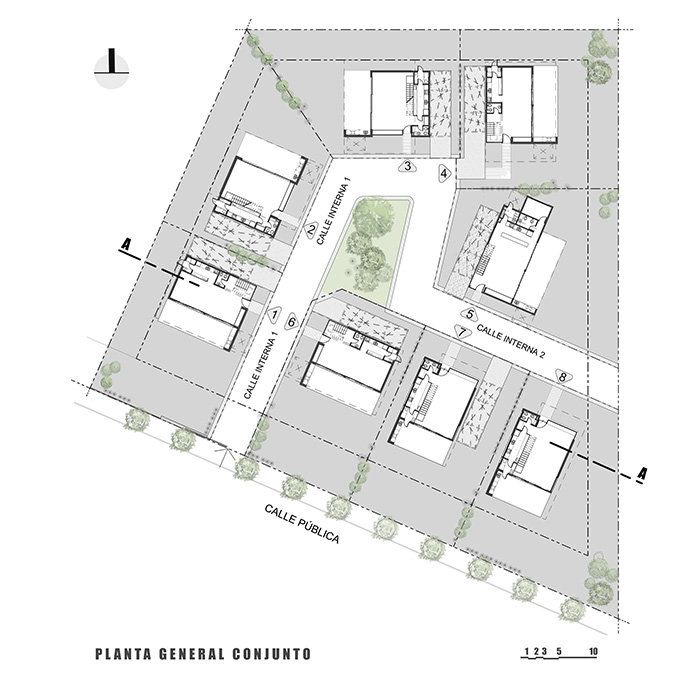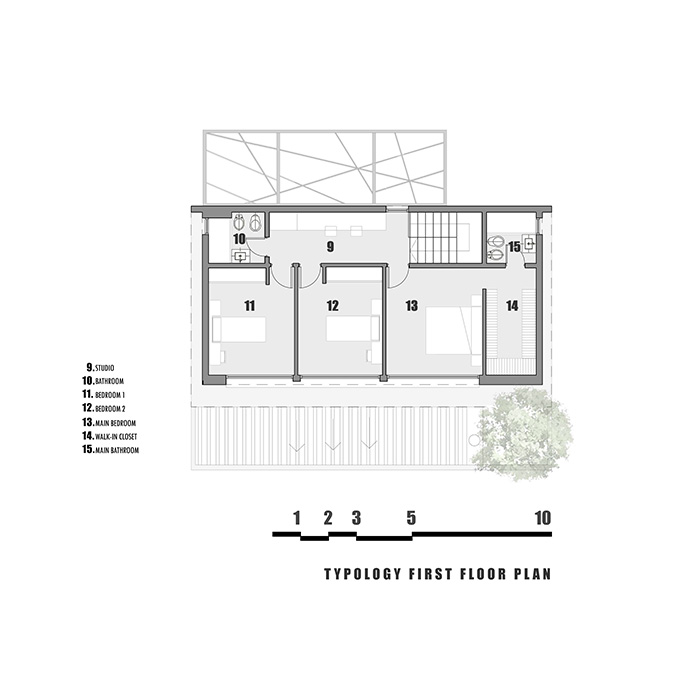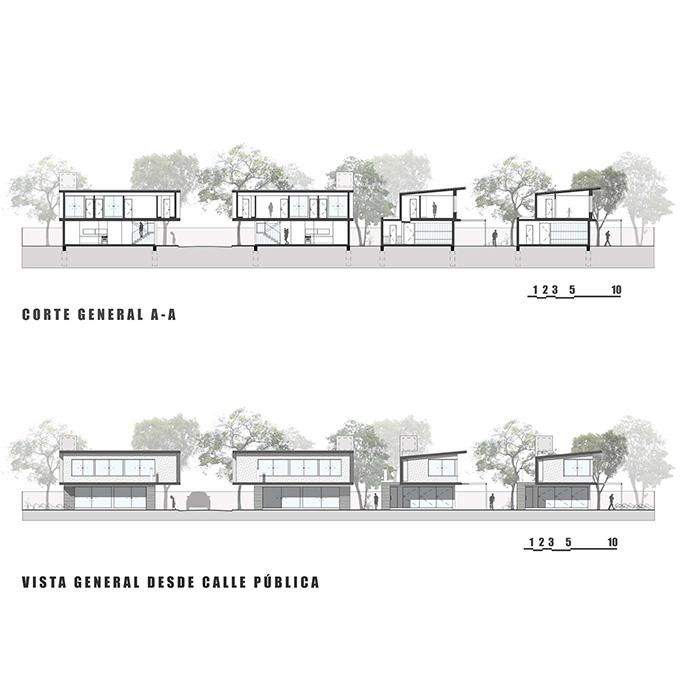 From the architects: "H2" is the name of this cluster of houses built in the neighborhood Los Carolinos, in the Northeast area of the city of Cordoba.
An inspection of the terrain allowed us to familiarize with the virtues and the potential of surface. We decided to project a central area, and all the home types of this hub would be organized with respect to that central space. That decision brought with it the concept of an "internal square", the core of this project, devised to fostering connections between neighbors and to creating a pleasant family atmosphere.
Approaching this project from simplicity allowed the design to be of a more conceptual nature. To reflect that, we developed a "belt" that would serve as a unifying element that envelops each of the houses in a peculiar manner, and strengthens the design originally planned.
We achieved a streamlined connection between the built surface and the immediate surroundings. The work included hanging structures in doors and aisles, and wide cantilevers that translated into a sleek architecture. There were no disruptions in the communication between the interior of each house and the surrounding landscape, or in the shadow-light contrast given by the existing trees, which also provided great and varied texture.
We used a "mixed" construction approach. The structures and finishes for the ground floor of all units were developed on a solid foundation, composed of concrete beams and piles. The first floors were made the traditional way, followed by ceramic-block masonry, and finished with metallic covers with their corresponding insulation treatment.
The finishes were executed with as noble a material as concrete in walls and ceilings, combined with low-maintenance plastic plasters; they all complement very well with the glass surfaces, and they define and synthesize the seamlessness we envisioned for this cluster of detached houses.
Name of the Project: HOUSING H 2
Name of the Firm: IASE ARQUITECTOS
Leading Architects: Arq. Asensio Lucas – Arq. Vega María – Arq. Vilchez Germán.
Collaborating Architects: Arq. Irupé Teniente – Arq. Juliana Davel – Arq. Ignacio Ponce de León Arq. Alexandra Fadel Pagani – Arq. Ruben Pedernera.
Location Los Carolinos – Córdoba – Argentina
Year of Construction: 2017
Constructed Surface: 1794 m2
Photography: Gonzalo Viramonte