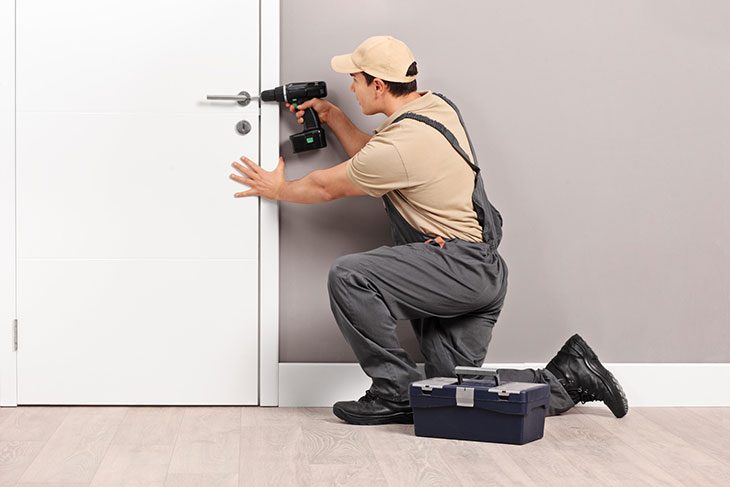 It's happened to the best of us. You're coming home from a long day at work or from an epic night out. You fumble in your purse or pocket for your keys, and you just can't find them anywhere. It seems they've disappeared — and you need to call a locksmith.
Don't wait for this situation to happen to you. Avoid looking for a locksmith when you're already exhausted and annoyed by having a list of the top professionals to call when you're locked out or in a bind.
Read on to know the most important questions to ask and things to look into so you can be certain you've hired the best locksmith.
Read more after the jump: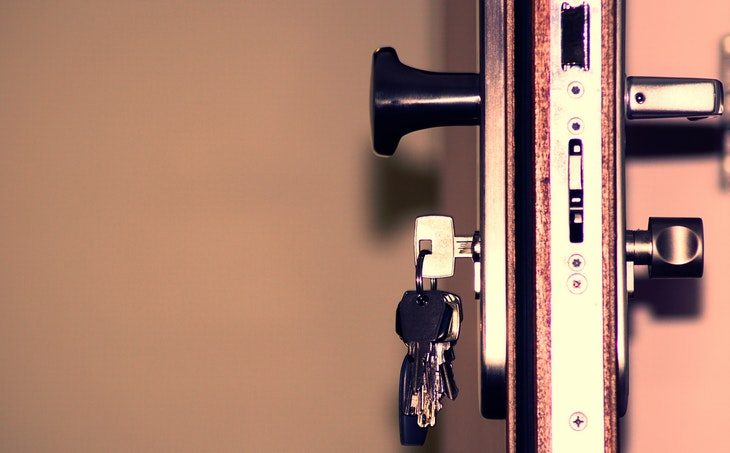 1. Know What Services They Offer
Most people think they only need locksmith services when they've lost their house keys or just want to make a couple of copies for family members or close friends.
However, remember that the best locksmith should also be able to help you get into your car, your office or other commercial building, install a smart lock and replace/upgrade your current door locks.
Changing your locks is especially important, as it keeps out exes, old roommates, or even the people who used to own your property before you moved into it.
Find locksmith services that take care of all these issues, so that you don't have to waste your time going to multiple locksmiths to get everything you need.
2. Know Their Availability
When you're casually dropping off your keys to make an extra copy for neighbors or simply to have "just in case," you likely don't stop to think about your locksmith's hours and availability.
But you should.
You never know when you'll need locksmith services. It could be in the middle of the night, over the weekend, or even on a holiday. Just because you have plenty of extra sets of keys now doesn't mean you always will.
Look for locksmiths with 24/7 availability so that you can always grab another copy of your keys or have someone you trust come and let you into your home.
3. Understand How They Protect Your Home
Unfortunately, even the best locksmith can be an unwitting accessory to a home invasion/burglary.
Often, criminals will hire locksmiths and claim that they're either the homeowner themselves or a close friend/family member of them. Then, they use the locksmith to help them easily break into your home by walking right through your now-unlocked door.
You need to be certain your locksmith has steps in place to prevent this from happening to you.
Ask how they vet and screen their employees and make sure they ask for identification from anyone other than you who is picking up your keys. A truly excellent locksmith will also call you directly when someone they don't recognize as a family member is asking for a copy of your keys or for help with getting into your home.
They shouldn't let anyone into your home without your express permission.

4. Ask for References
This can be a bit tricky, as most people don't even think about locksmiths until they're already in a bind and need help quickly.
But taking the time now to be proactive and do your research will make things much simpler — and less stressful — when you need to find a local locksmith.
Learn more about the level of service the locksmith provides by checking in with at least two references. This way, you'll know how quickly they arrived on the scene, if there were any hidden fees/charges, and if the homeowner felt safe while the locksmith was working with them.
If you don't have time for references because you're already locked out, at least do a quick scan of past reviews on sites like Yelp and Angie's List on your mobile phone.
5. Conduct a Price Comparison
You're always looking for the best deal, so why shouldn't that extend to your locksmith services?
The chance to save a bit of cash is yet another argument for why you should start looking into your options well before any emergency issues occur. Collect quotes from at least three locksmiths to ensure you're getting the lowest possible price.
Be sure to keep in mind that most locksmiths will charge extra for emergency, middle-of-the-night, weekend, or holiday service. Collect quotes for those situations, as well.
Also, we recommend getting your quote in writing before you need their services. This will help you to avoid being the victim of a bait-and-switch scheme.
6. Ask About Their Other Home Security Services Connections
Working with the best locksmith will certainly help you to keep your home safe, but it's far from the only thing you should consider when it comes to residential (and especially commercial) security.
Most quality locksmiths will have numerous connections with/suggestions for the top local security companies. They may even be able to get you a discount if you mentioned they referred you.
If you're moving to a new home or just feel like your security system is in need of an upgrade, your locksmith may be able to help.
Follow These Tips to Get the Best Locksmith
If you follow the advice on this list, we're confident you'll have no trouble connecting with the best locksmith.
Want to upgrade your security system but still want to ensure your home looks chic? Curious about how to work other smart appliances into your home's design?
We've got you covered. Keep checking back in with our blog to make sure you're in-the-know about the latest architecture and design trends for hotels, homes, offices, and much more.