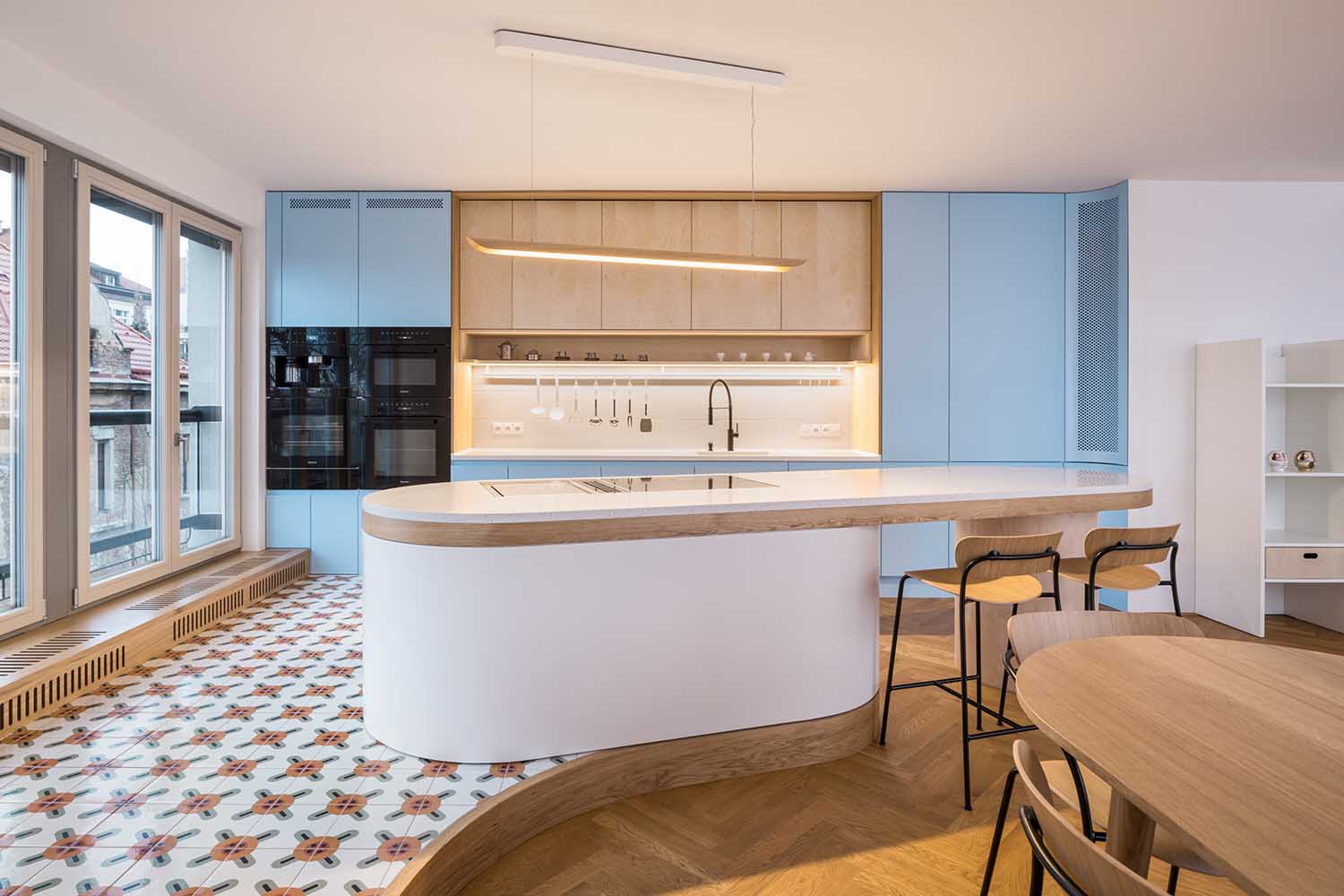 No Architects turned an overly monumental Prague apartment into a bright and practical space for family living. The apartment is equipped with distinctive custom-made furniture with colorful highlights that sophisticatedly integrate technical infrastructure.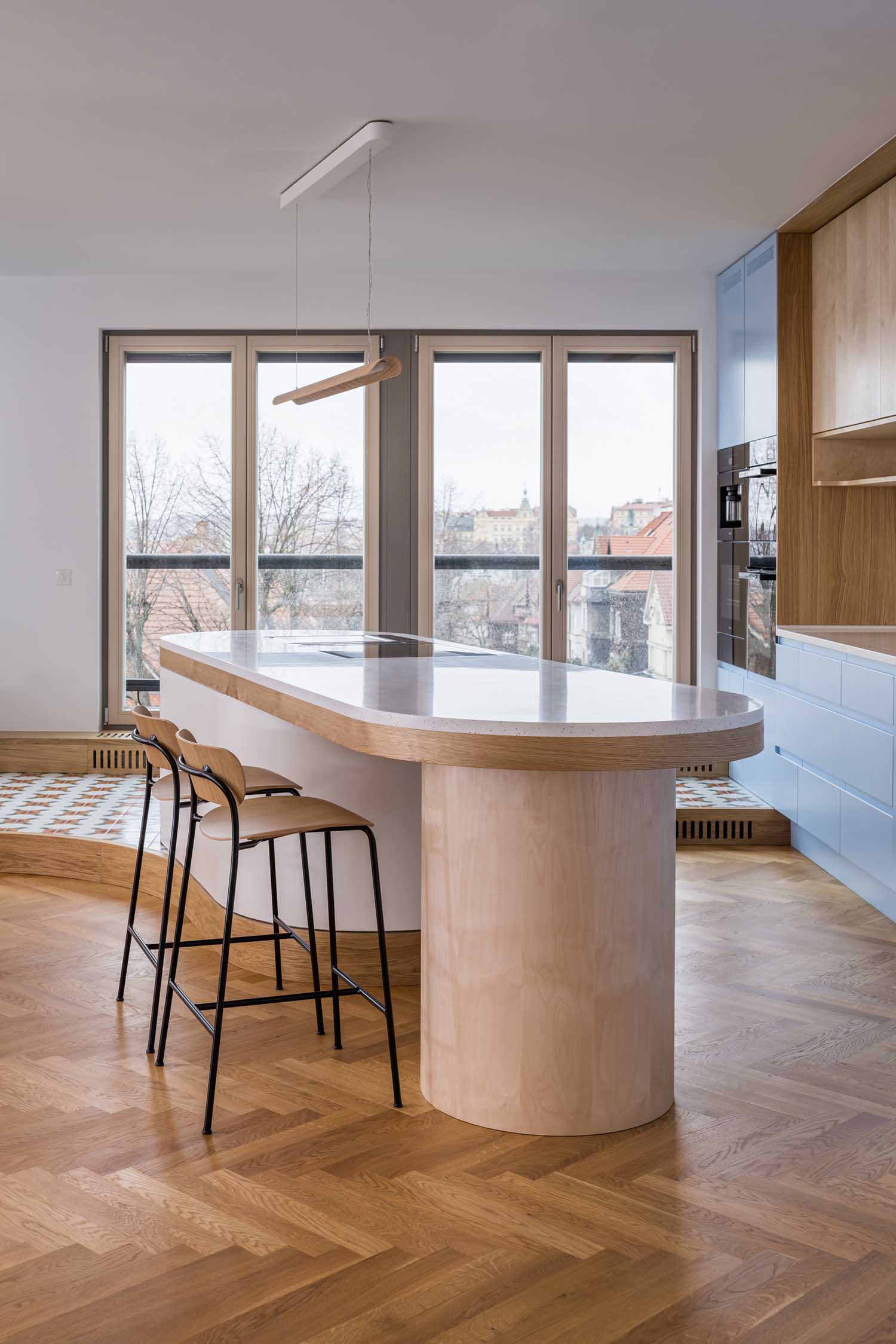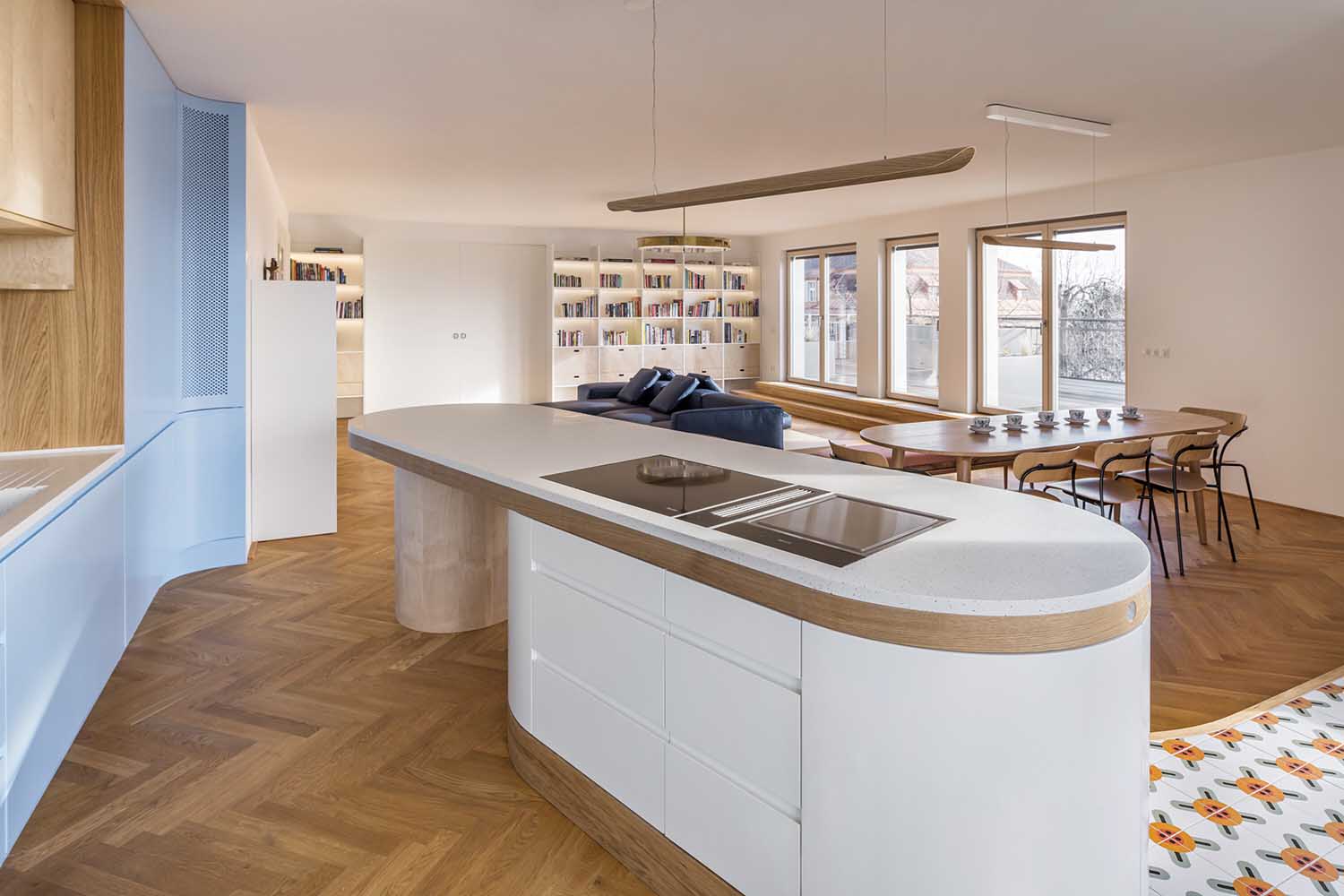 In order to transform the unnecessarily grand apartment into a more usable space for family living, the architects divided a portion of the living room and turned it into a study, playroom, and guest room all in one. The capacity to monumentalize the area at any time by opening enormous sliding doors that can vanish effortlessly behind a large bookcase gave another layer of potential living constellations to the room. The home was progressively furnished with items that were tailored to the apartment and its residents, such as a dining table and bench, a dressing room or valet stand with a mirror, a kitchen, a bar, workstations, a bedroom, or kid-friendly spaces.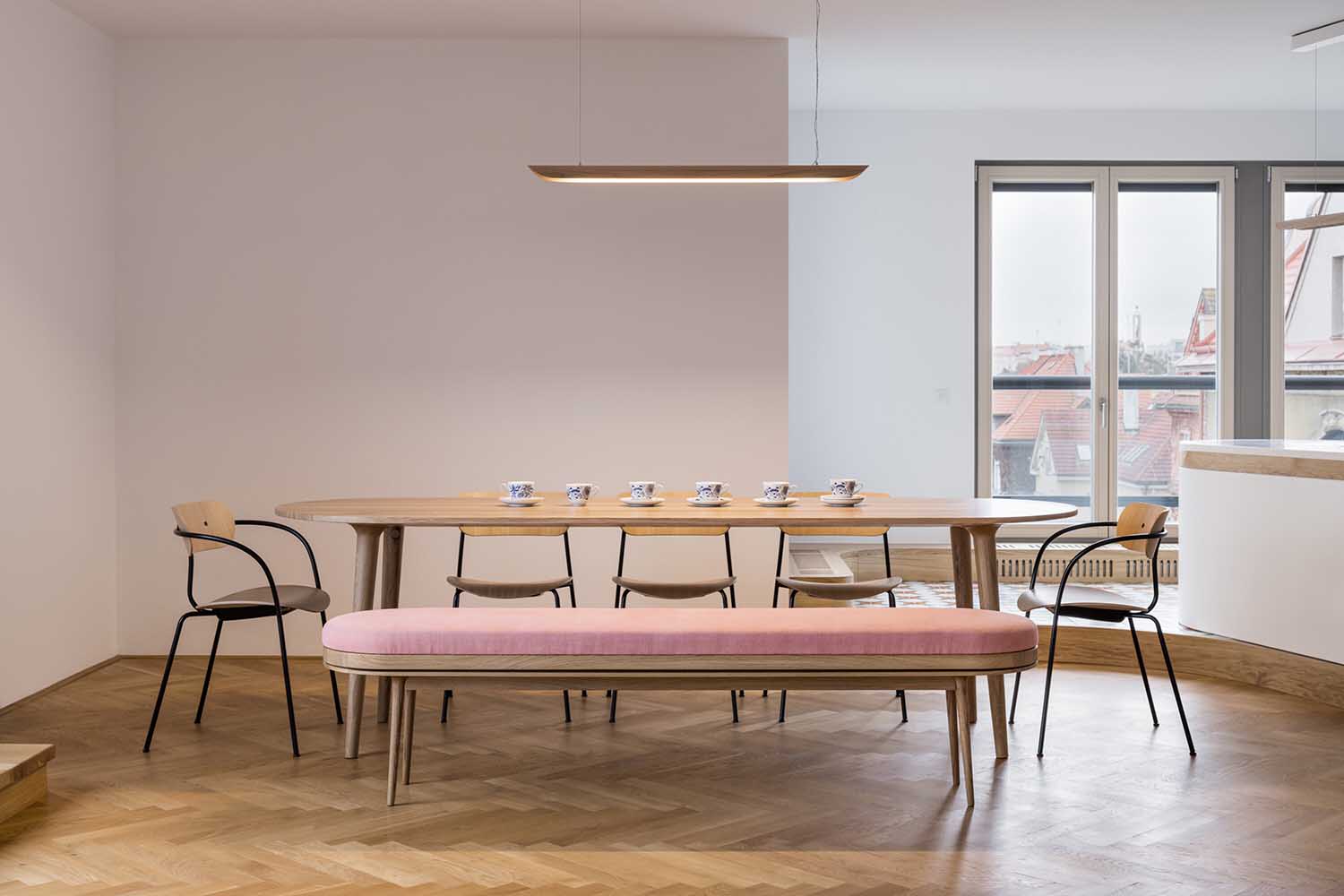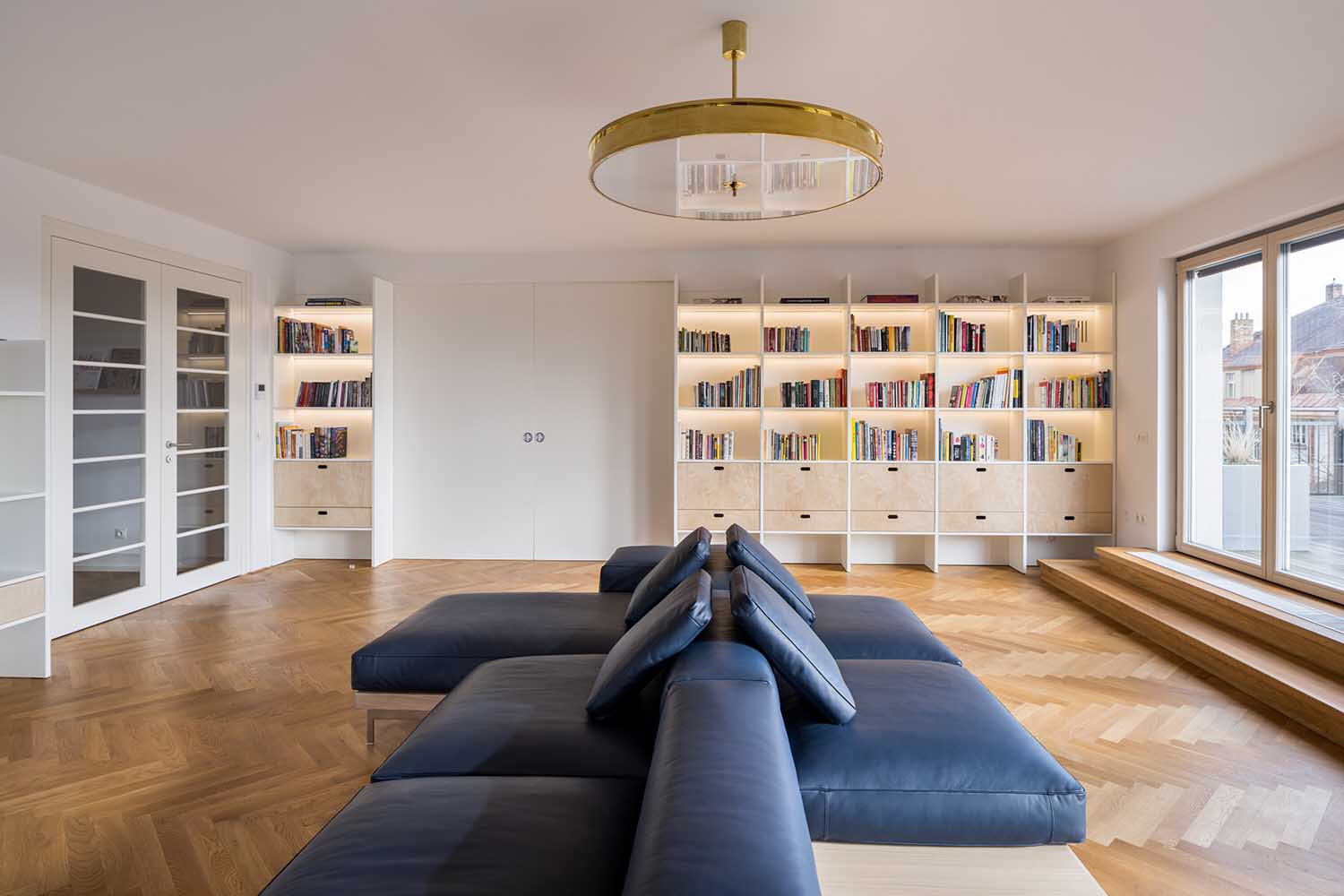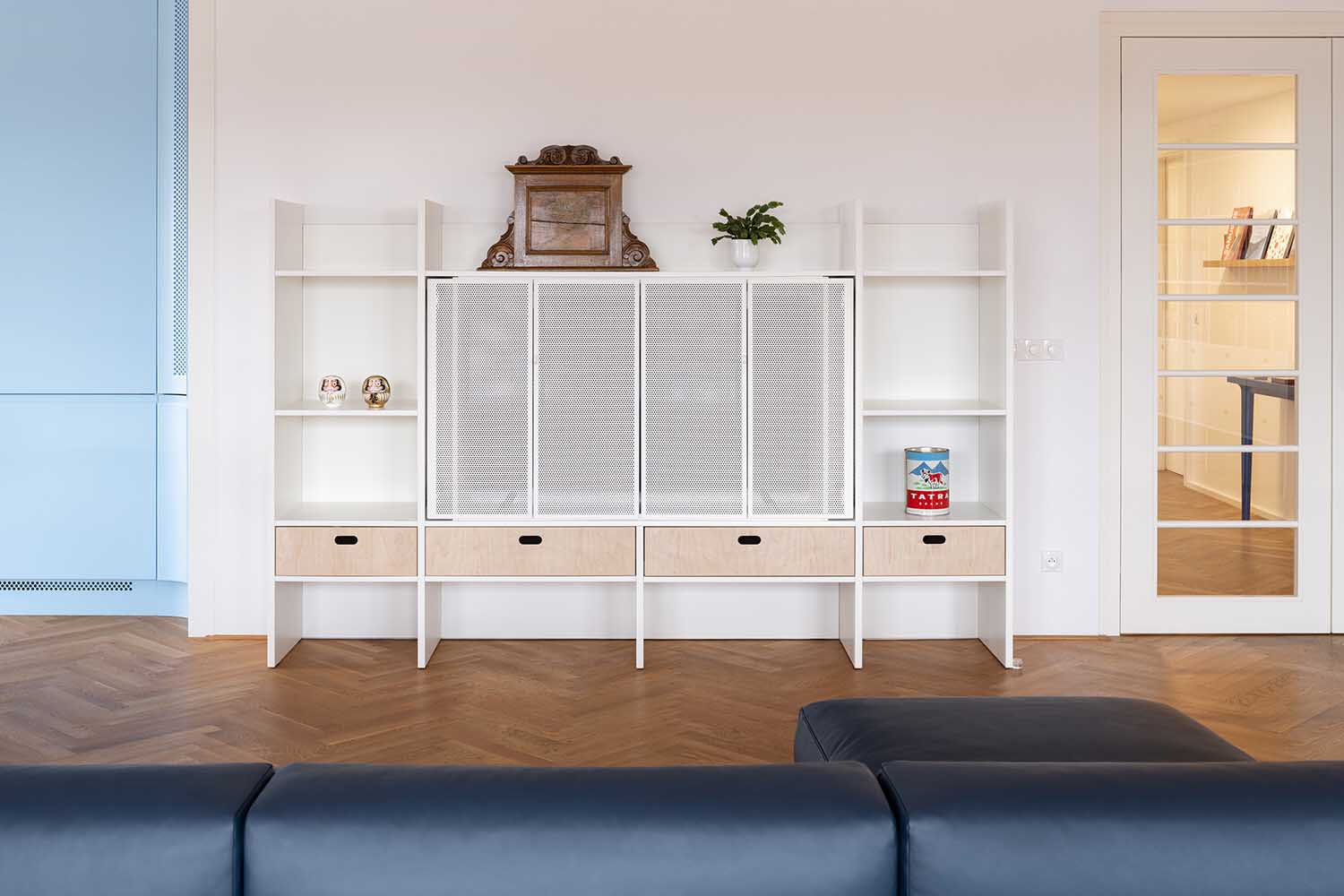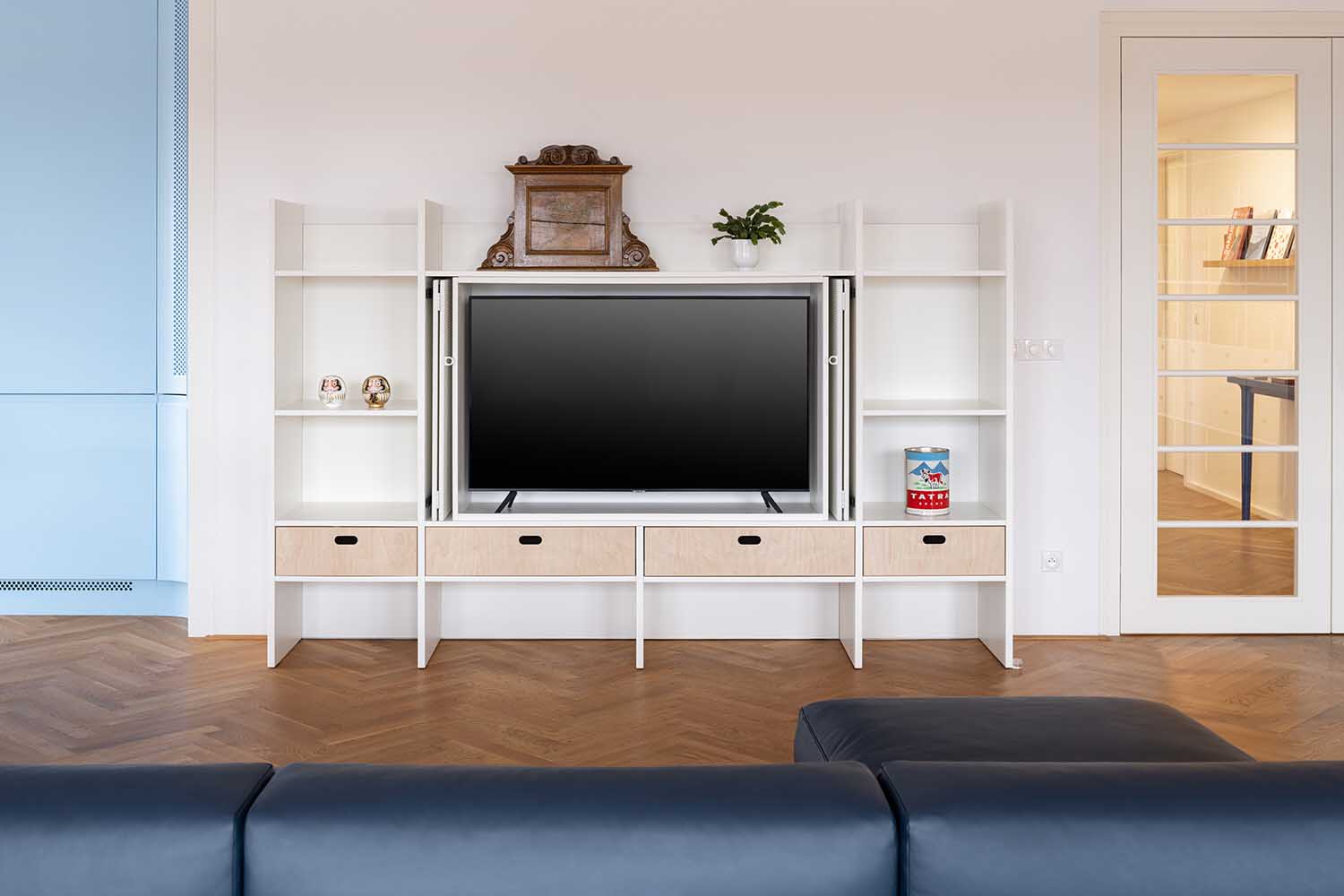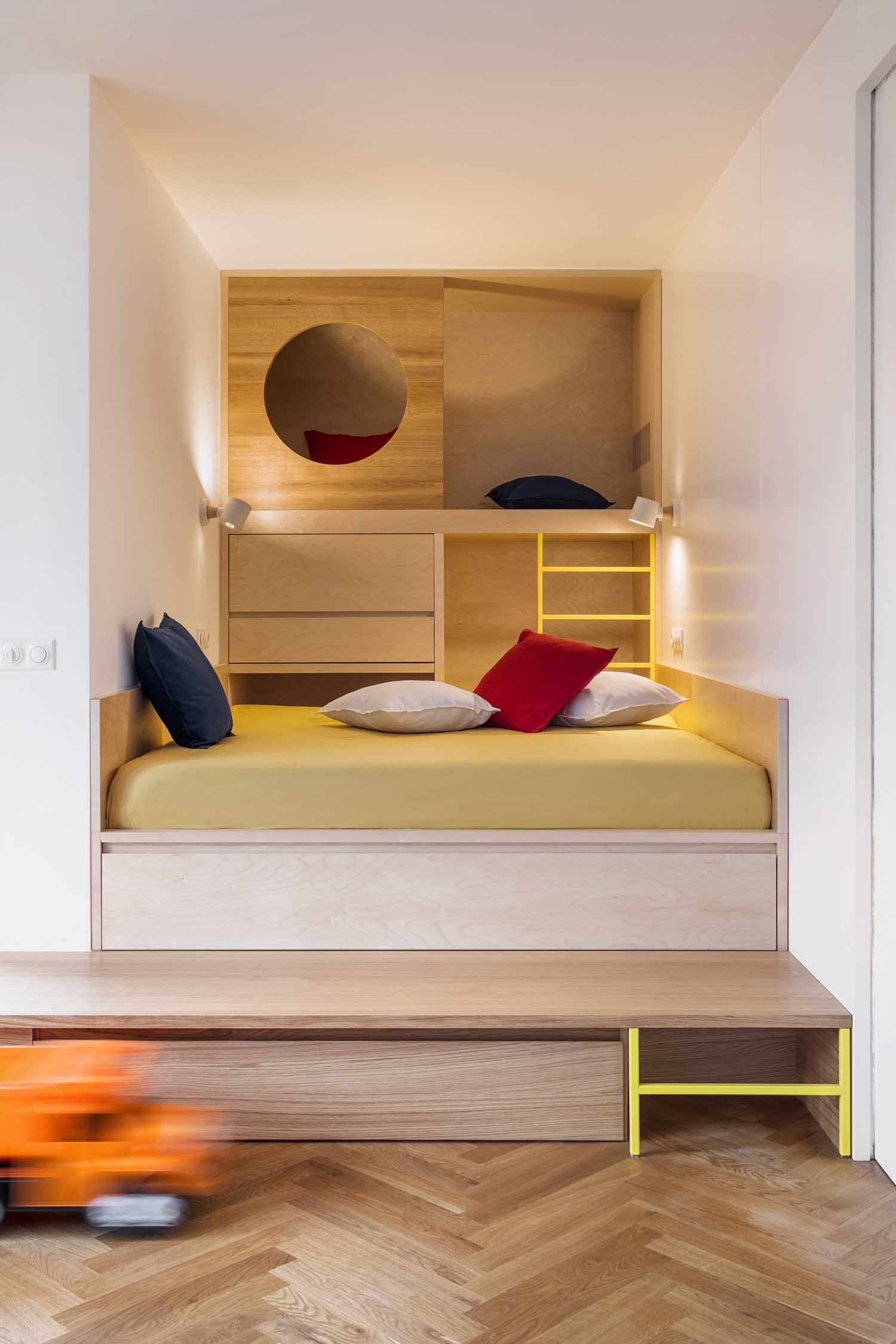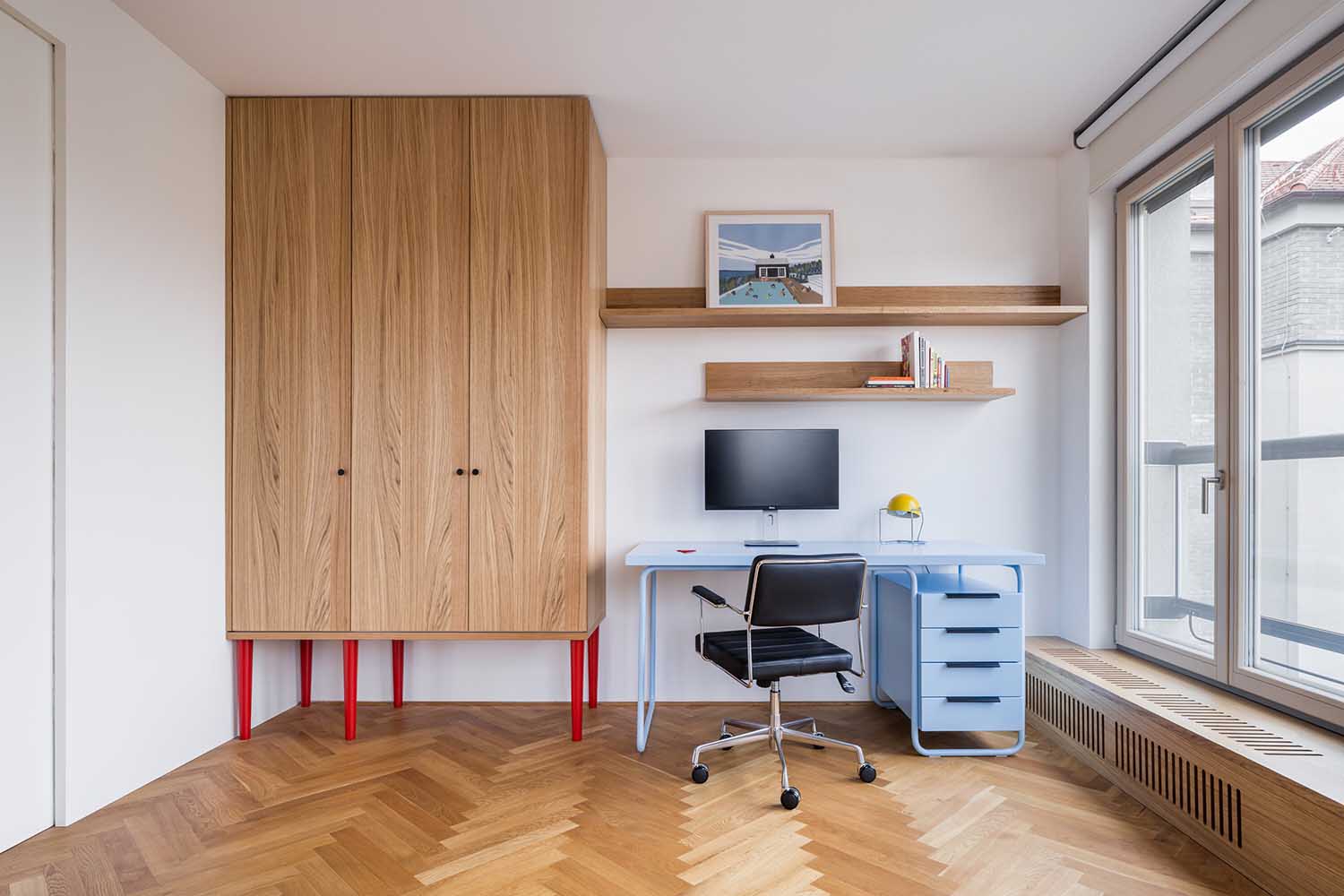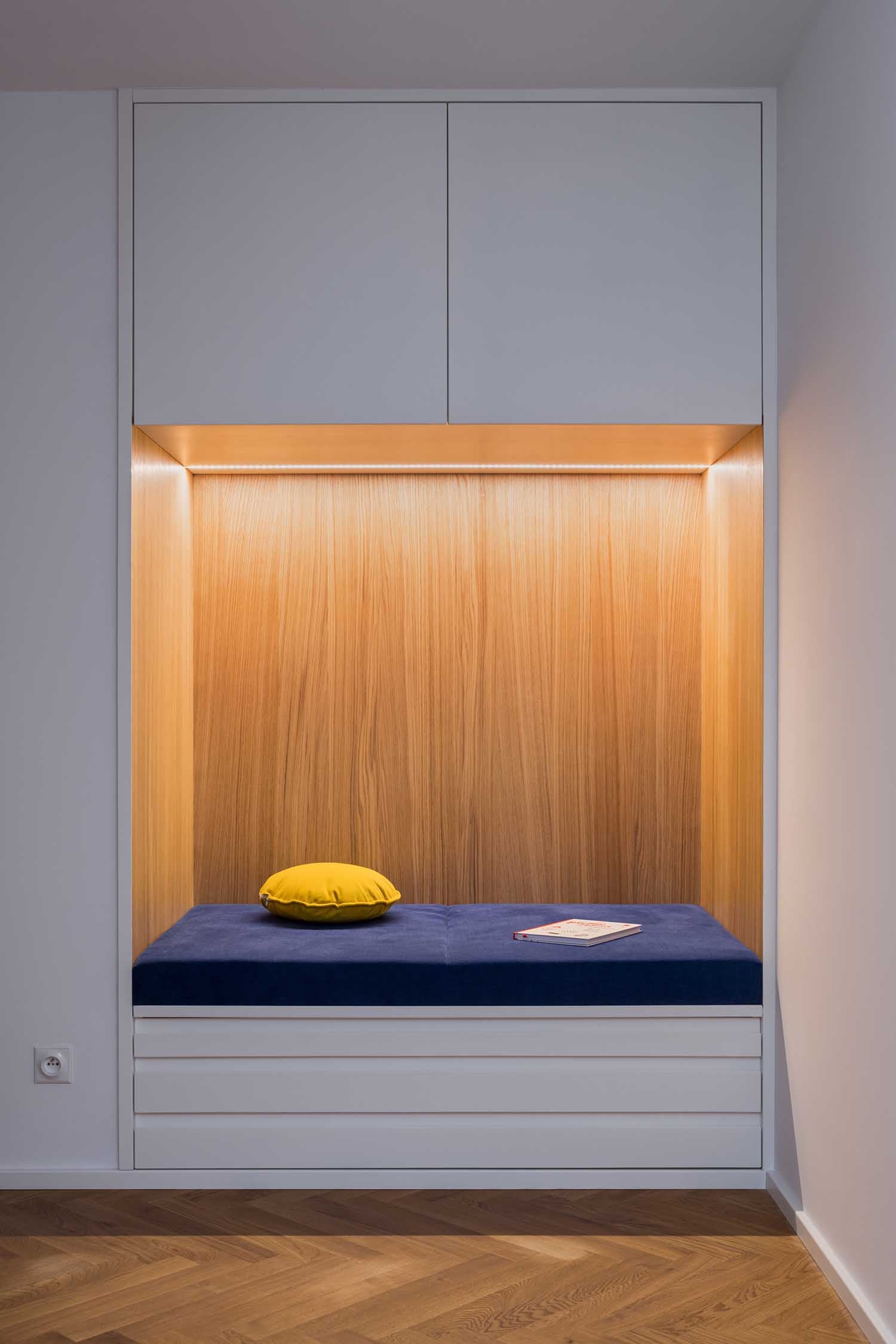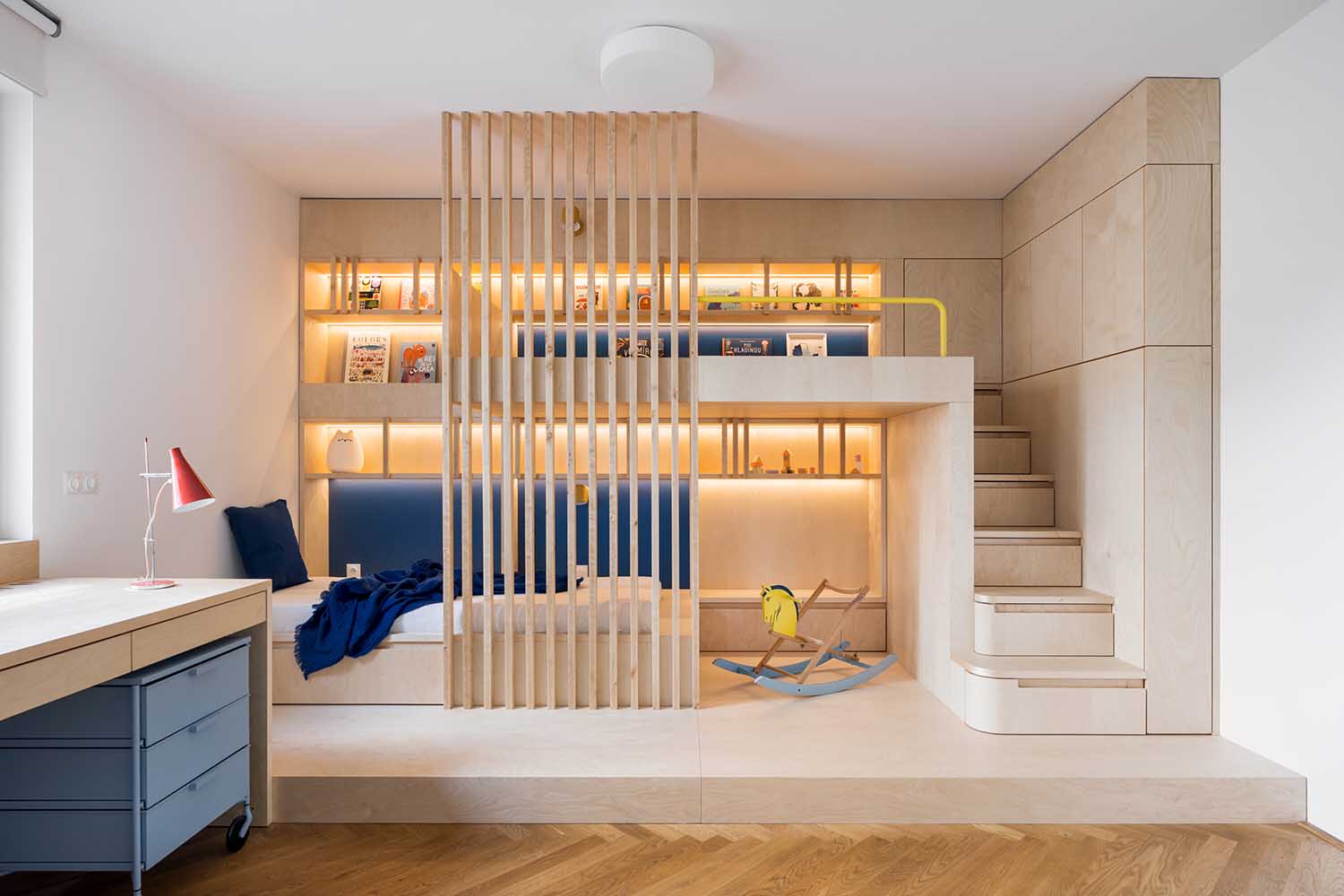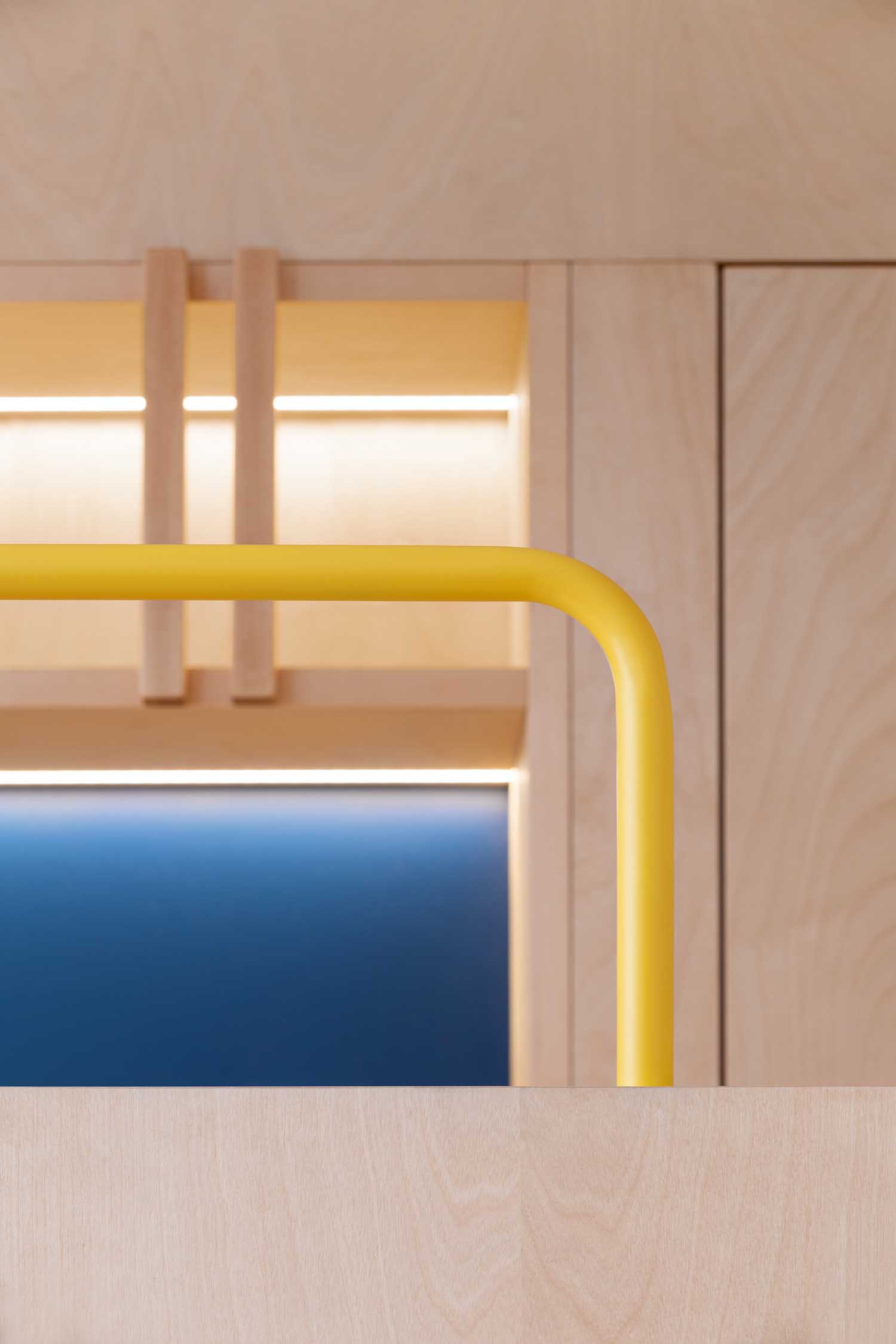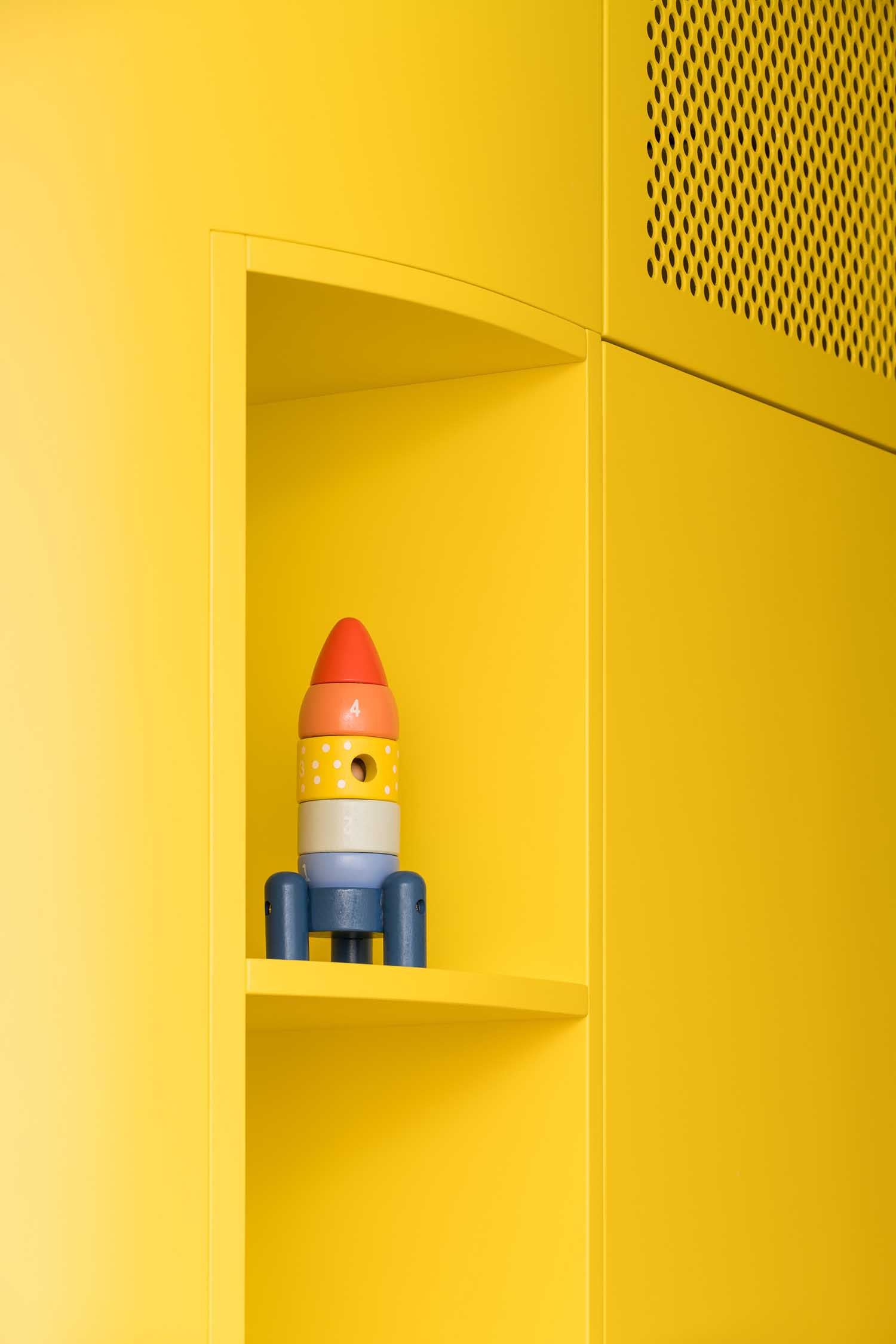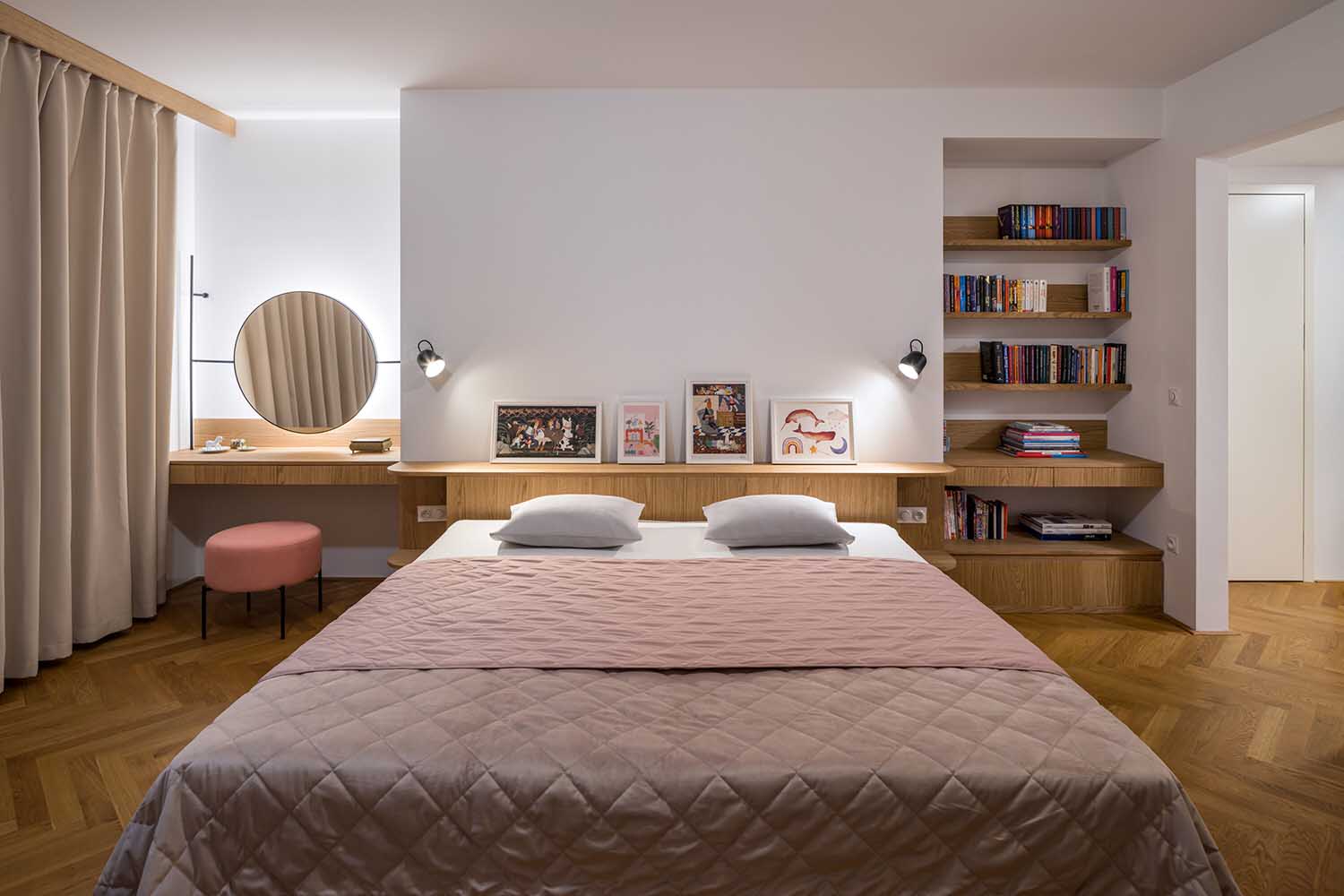 The technological infrastructure for a good architectural design is always well-coordinated and comprises heating elements, ventilation grids for recuperation, closures and switchboards under all types of doors, metering, and controls. links to the media. Interiors in new construction are often difficult in this regard. It is specifically the limitations imposed by the already established technical infrastructure that must be taken into account, usually after some simple technical fixes. So, the perceptive and technically adept observer won't overlook the media connections, hidden extractor hood paths, or ventilated heating cowls that needed to be adapted to.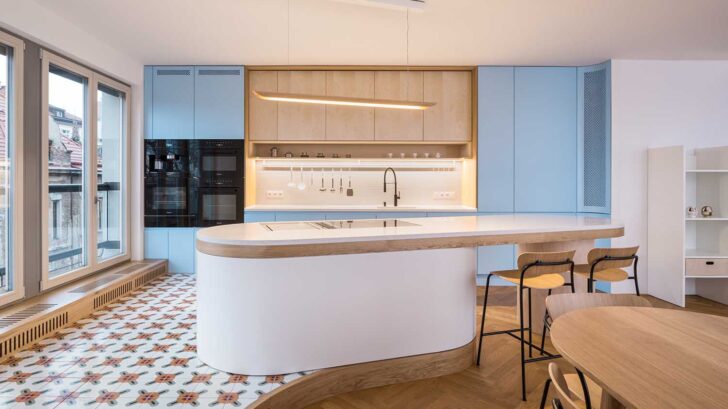 Project information
Studio: No Architects – www.noarchitects.cz
Author: Jakub Filip NovákDaniela Baráčková, Veronika Amiridis Menichová
Studio address: Janáčkovo nábřeží 713/33, 150 00, Prague 5, Czech Republic
Project location: Prague
Project country: Czech Republic
Project year: 2022
Completion year: 2022
Usable Floor Area: 228 m²
Photographer: Studio Flusser – www.studioflusser.com
Collaborator Contractor: Truhlářství Fencl