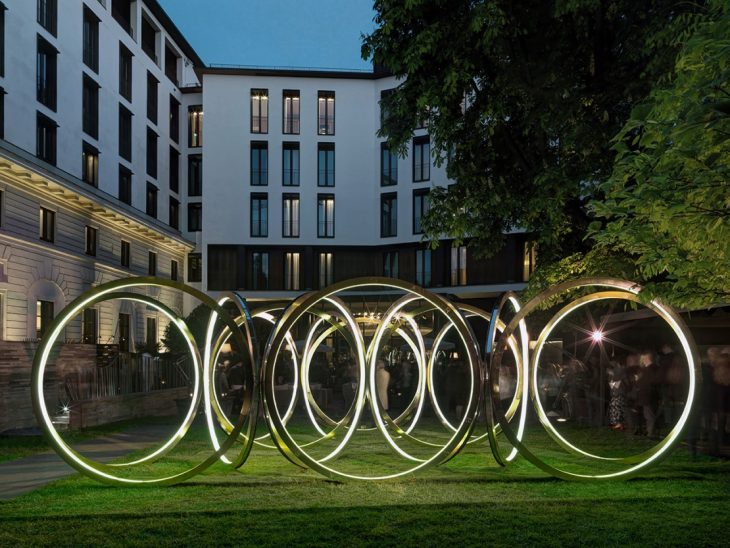 Arbor Lights is a spatial installation designed for the occasion of Milan design week 2016 and located at Bulgari Gardens, one of the very few green spots in the old city centre.
The installation plays with the architectural notions of complexity through symmetry and spatial fluidity through repetition.
The scale of this folly, dictated also by the size of the plot, makes it something more than an object and less than a shelter lending it a kind of diagrammatic quality.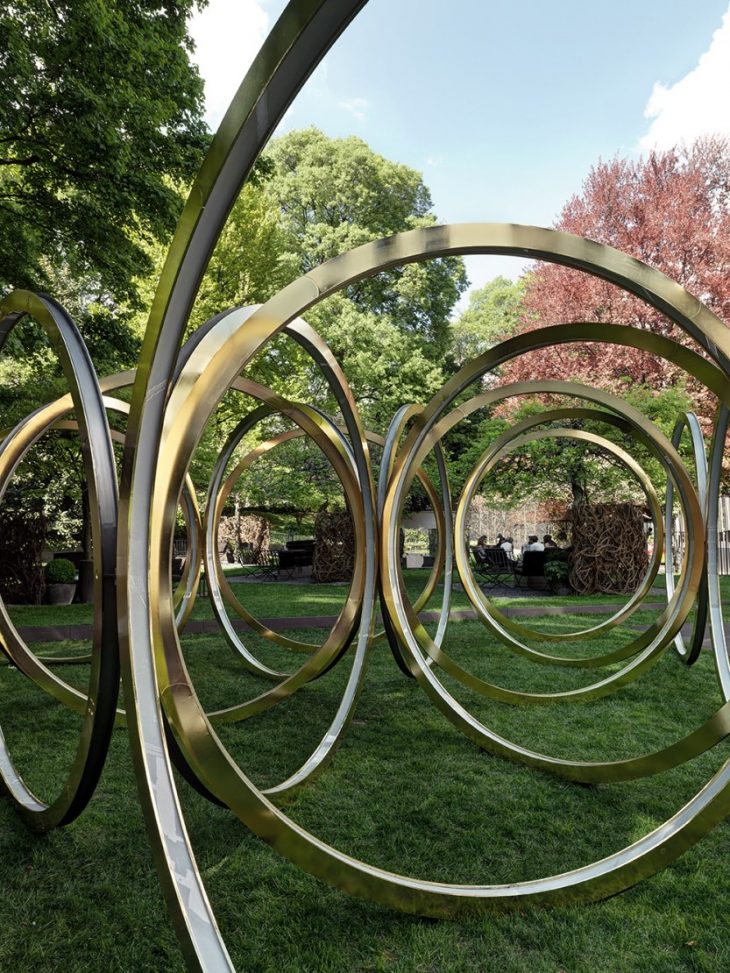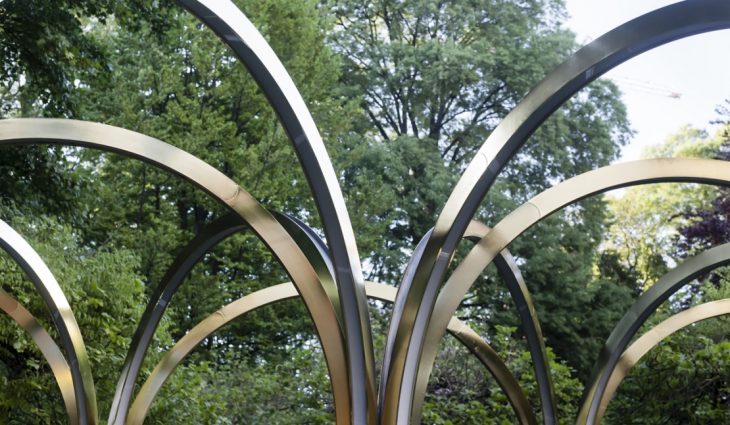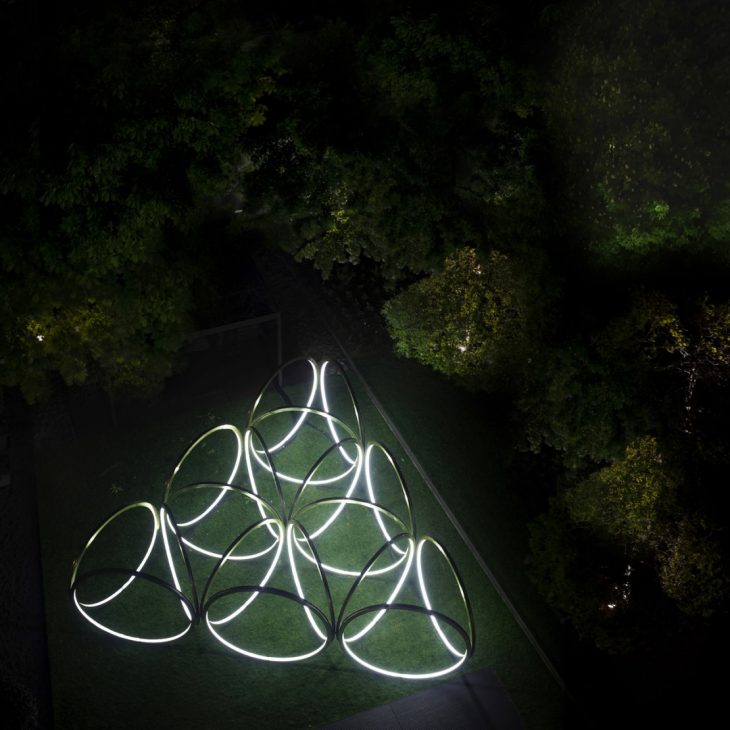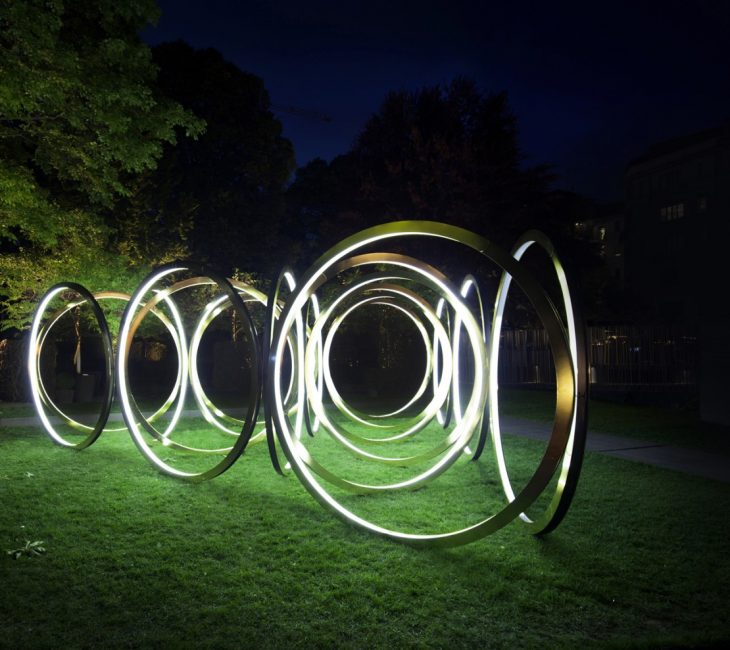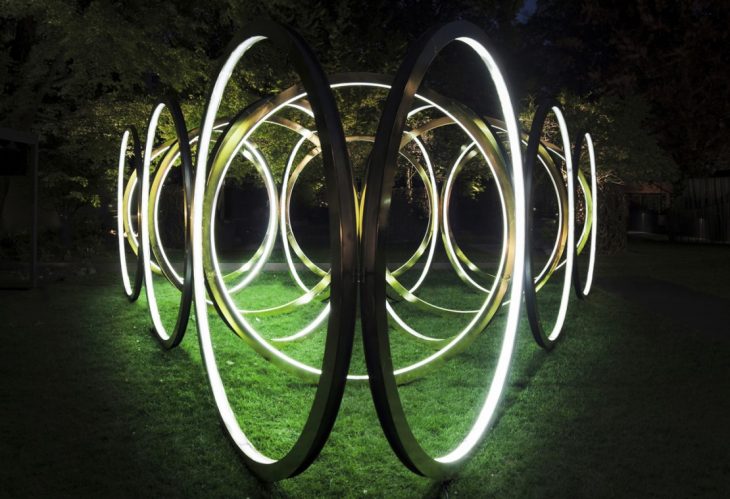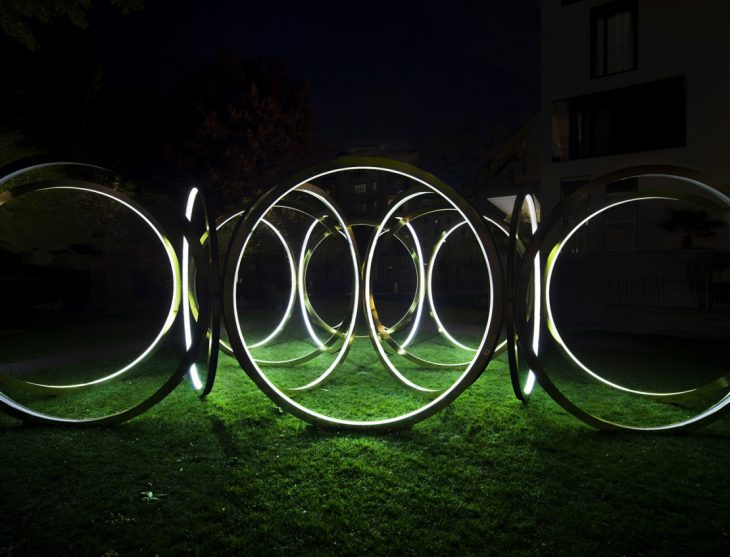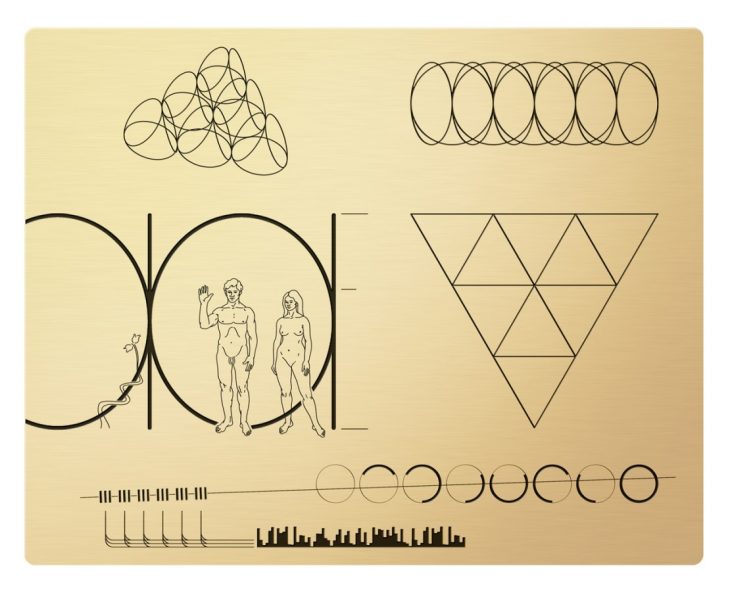 This idea of an architectural diagram in space is further articulated during night time when the mass of the structure is reduced into lines of light.
Glowing from within the installation sheds light on itself and the surrounding greenery giving notice of its eerie presence. A choreography of 54 individual pulsating light strips calls the visitors of the garden to gather around or stand inside it.
The basic unit of the modular structure is made up of three identical rings made out of steel with a brass plating finish and locked together to form a triangle in plan, thus having a perfect symmetry in the three axes.

Credits
Light & Sound design: Reflekta
Photos:Bulgari, Alberto Sinigaglia
Video:Reflekta, Botega Digital Craft