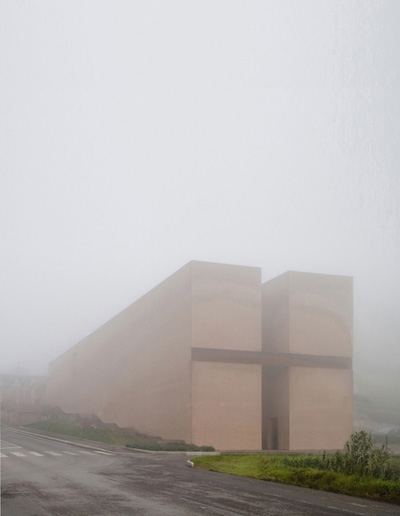 Project: San Giovanni Church
Designed by Studio Zermani e Associati
Architect in Charge: Paolo Zermani
Design Team: Mauro Alpini, Fabio Capanni, Giacomo Pirazzoli, Fabrizio Rossi Prodi
Collaborators: Giovanna Maini, Tomohiro Takao
Location: Perugia, Italy
Website: www.zermaniassociati.it
Photography: Mauro Davoli
The monumental design for San Giovanni Church in Perugia is work of Studio Zermani e Associati architecture practice.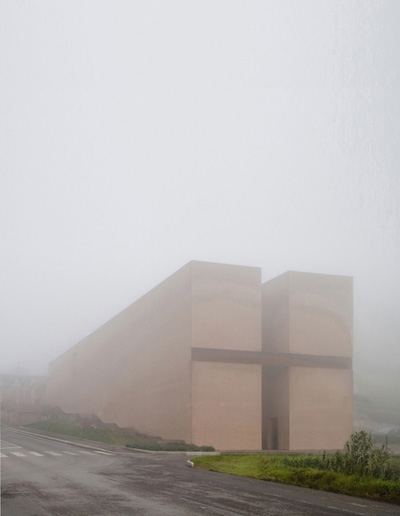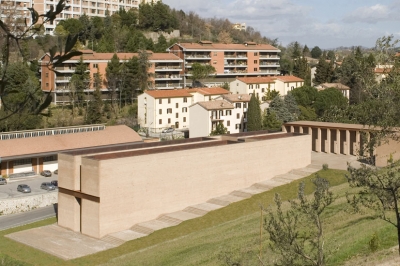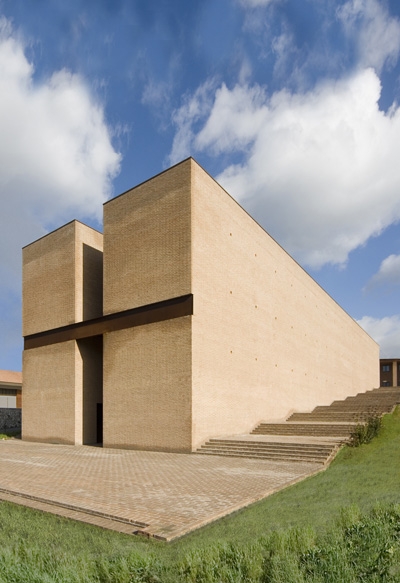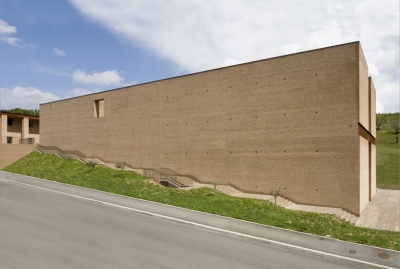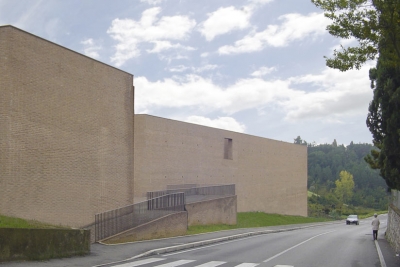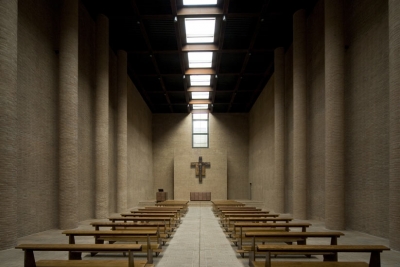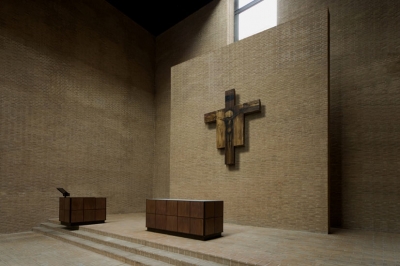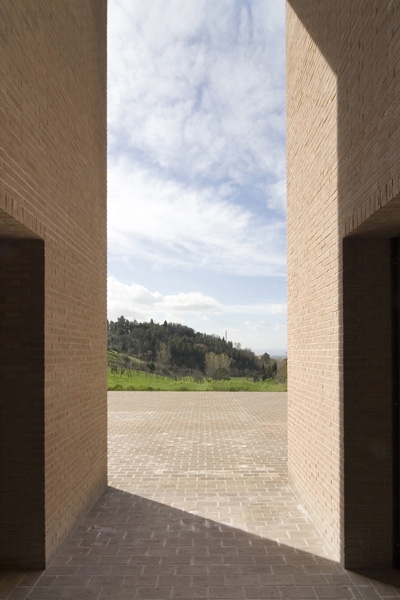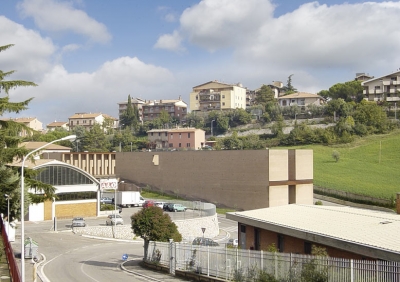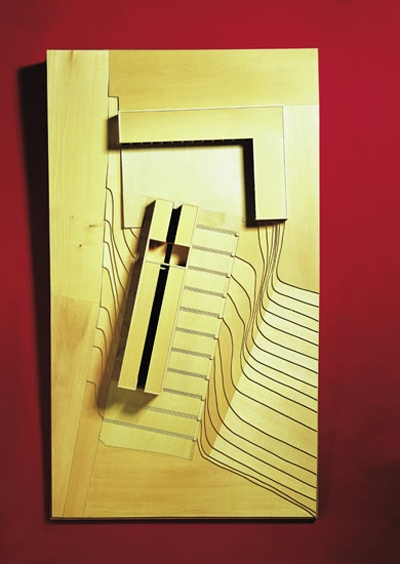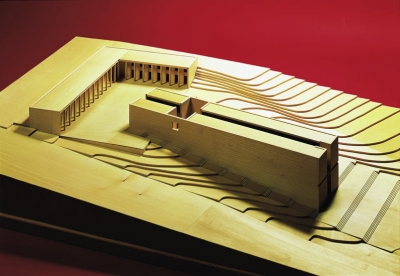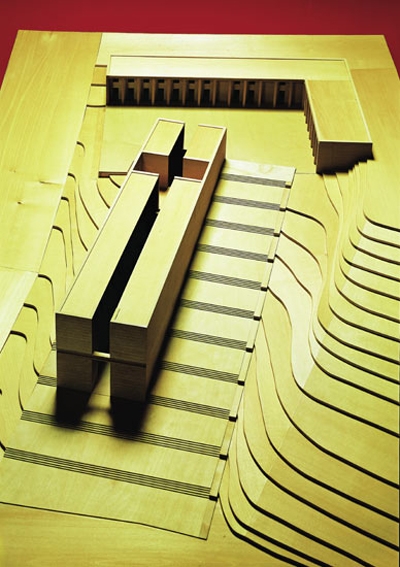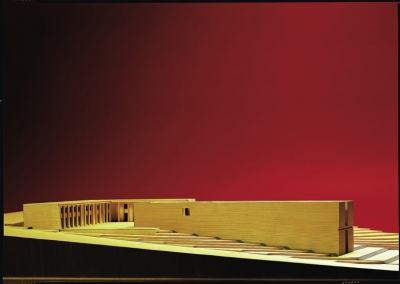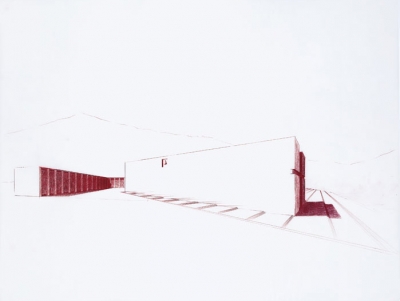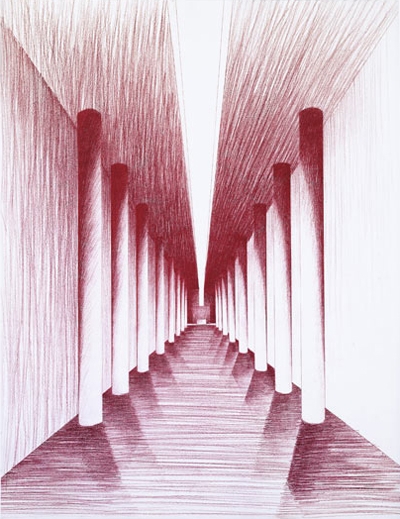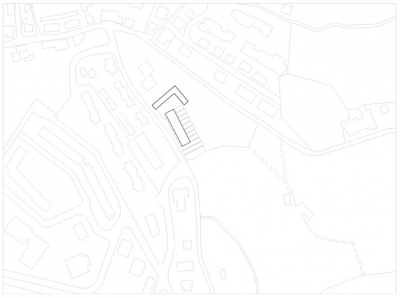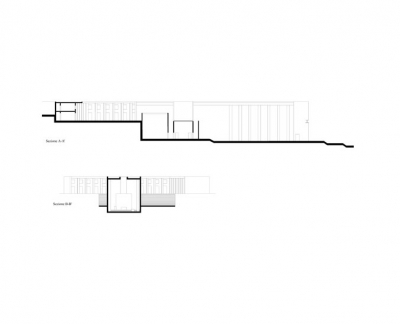 About the Project:
The church and the parish centre lie on the body of the hill through a sequence that privileges the concept of substruction, excavation, low piazza and high piazza which is part of the history of the city of Perugia, of its town centre, which the Perugians significantly call "Acropolis."
A straight line marks the sacred path from the parvis to the main church, to the weekday church, and to the rectory.
The path is duplicated outside, through the large stairway that links Piazza Bassa and Piazza Alta, with a dimension analogous to the body of the church. In section, the body of the church, thirteen linear metres high, reaches the same altimetric level as the parish centre, which is six metres fifty centimetres tall. The overall body of the church is traversed by a line of light which, in the main church, marks the vertical cut of the façade and continues in the roof, accompanying the faithful up to the altar.
The line of light, like the cross it forms on the façade by intersecting with an iron beam, is legible from the hills and marks the borderline between interior space and sky. The stone block of main church-sacristy-weekday church, like a continuation of the nature of the land, develops on the street front, closing it for fifty linear metres, constituting a sort of large wall, of raised ground that protects the empty dual space of the large stairway-piazza facing upward towards the hills from vehicular traffic. The brick that appears fully exposed as both interior and exterior material, confirms the church's belonging to the nature of the land and to the history and identity of Perugia and its Saints.
Source ArchDaily. *