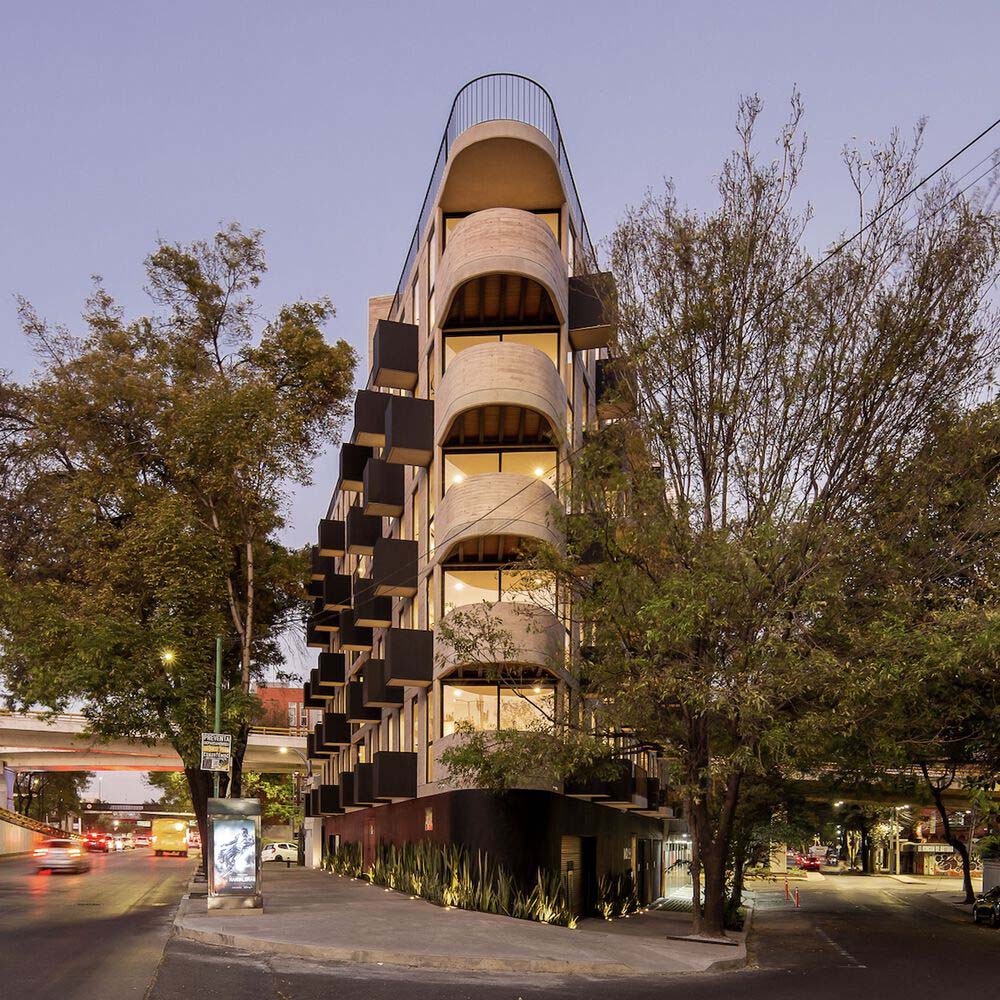 HGR Arquitectos have recently completed work on a new residential building in Mexico City. MO288 is an exquisite architectural marvel, boasting a captivating 6-story structure that stands tall and proud in the esteemed Cuauhtémoc neighborhood of Mexico City. This residential gem houses a total of 15 thoughtfully designed apartments, each meticulously crafted to offer a harmonious blend of comfort and style. Situated at the prestigious address of Calzada Melchor Ocampo # 288, this remarkable building effortlessly captures the essence of contemporary urban living.
The proposed development is strategically situated on a triangular-shaped plot measuring 292m2, located in a bustling corner of CDMX. The primary aim of this project was to achieve a harmonious arrangement of spaces within a compact and uniquely shaped plot of land. In this design, three exquisite 1-bedroom apartments, each spanning between 70 and 75 square meters per floor, have been thoughtfully incorporated.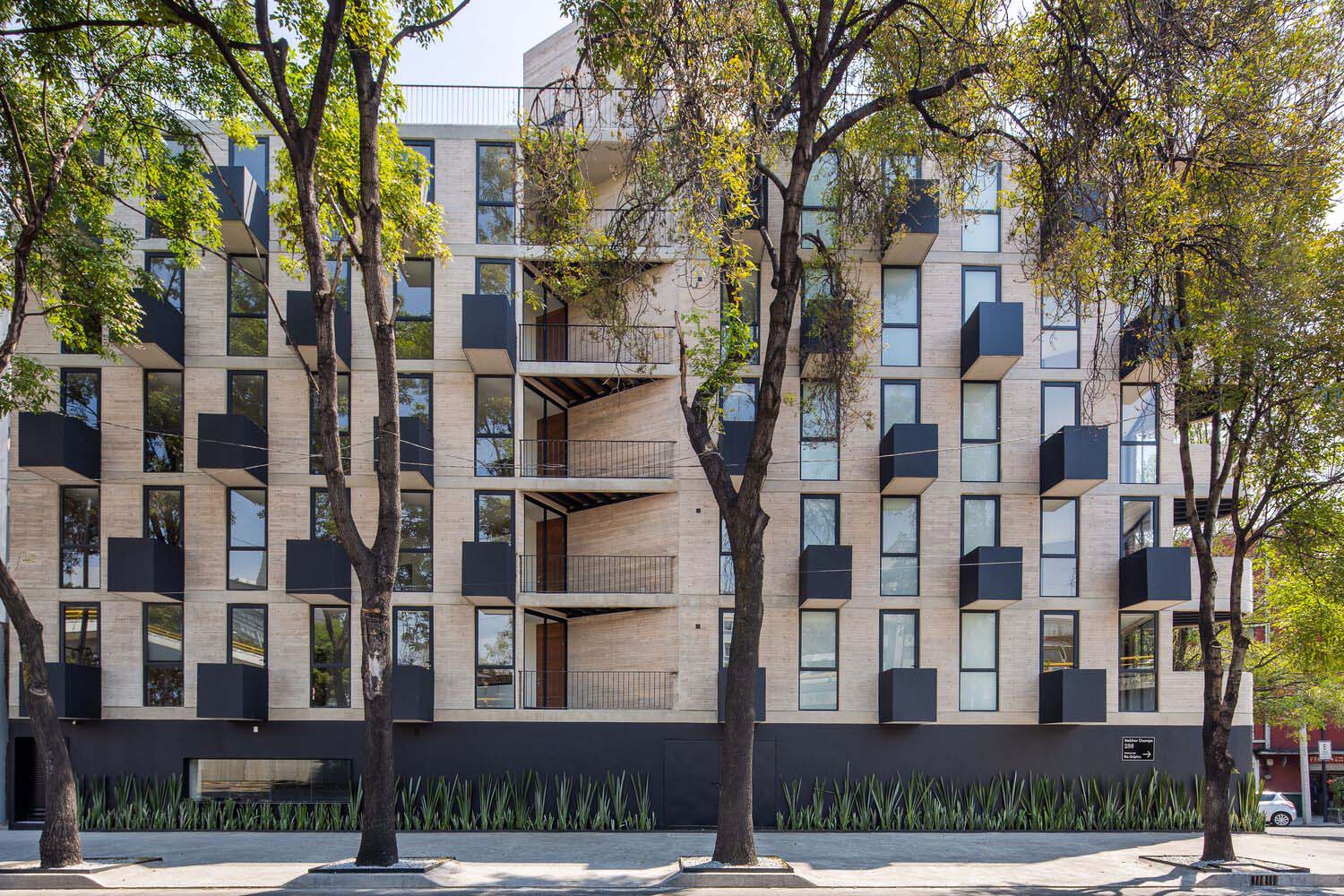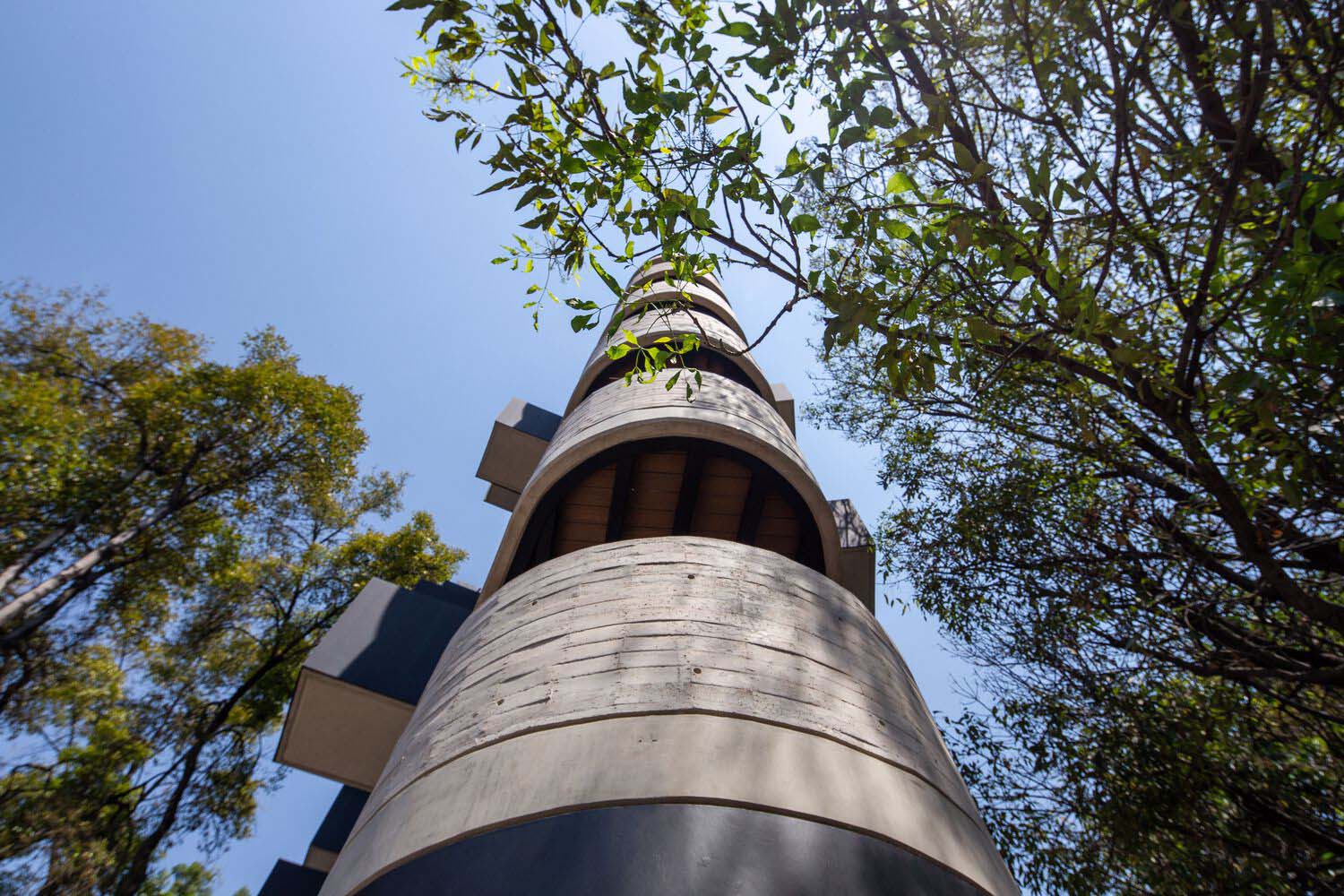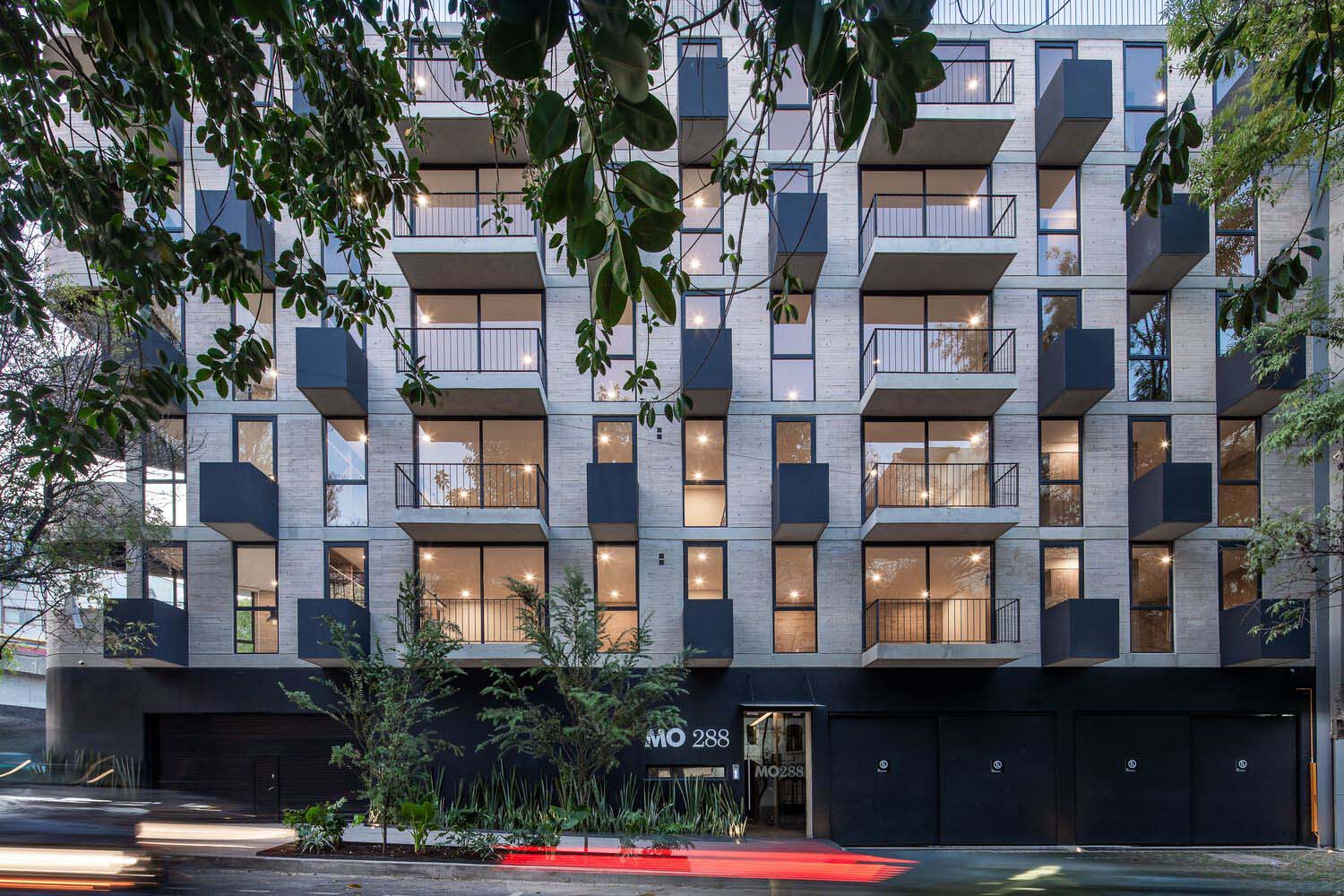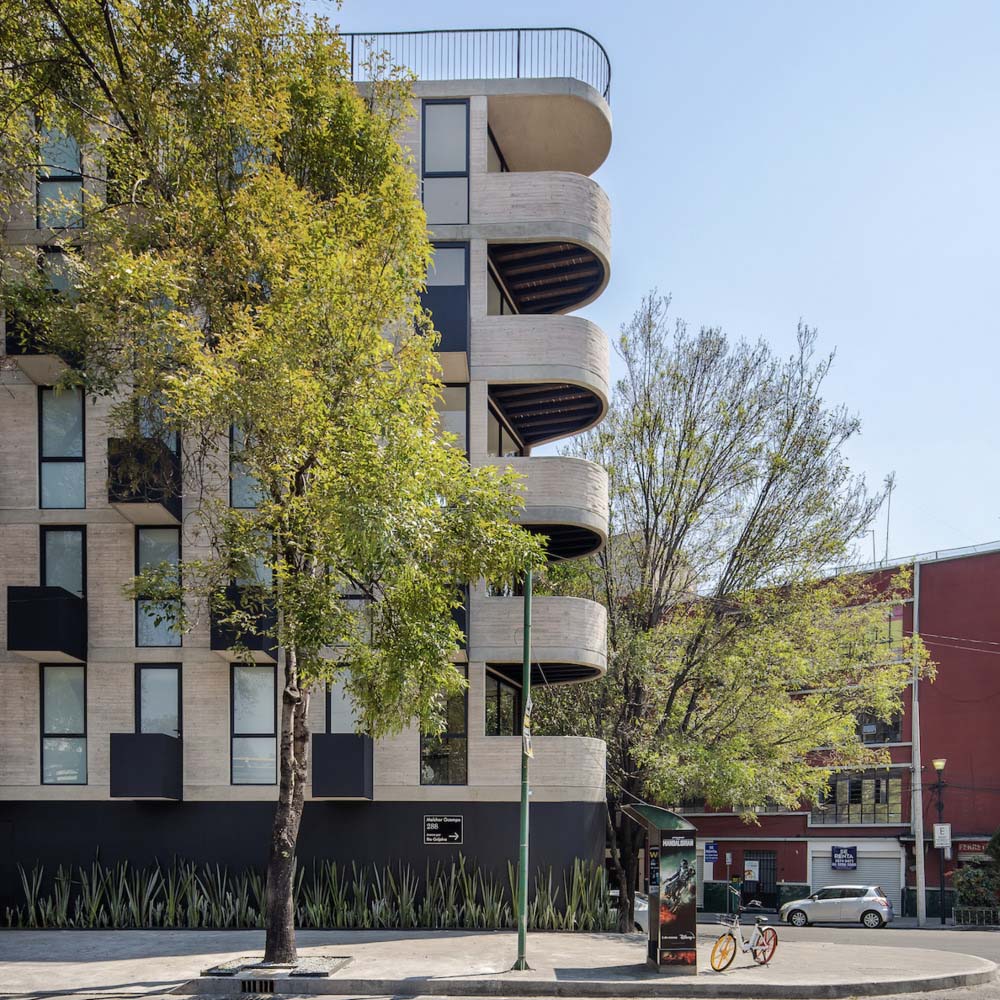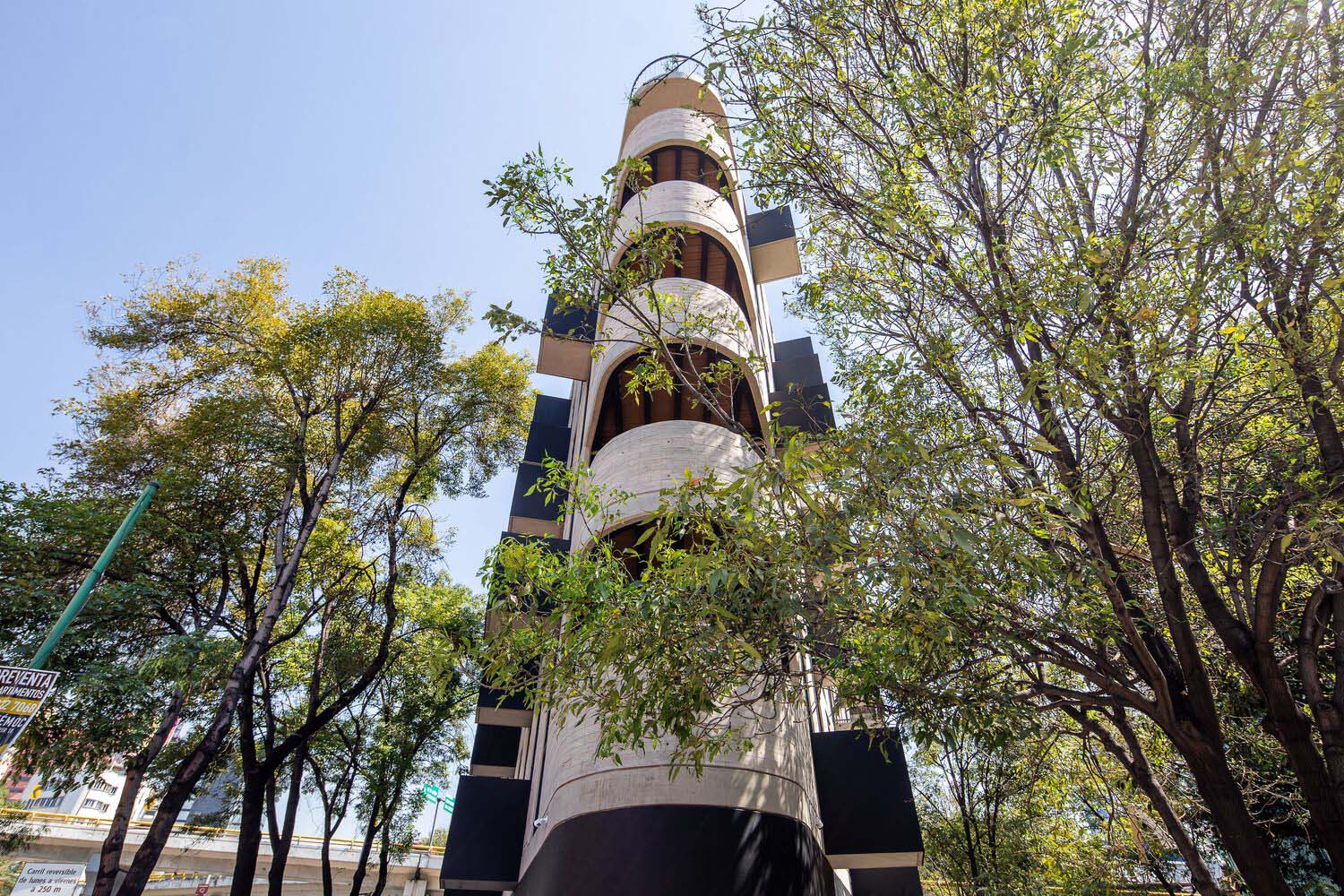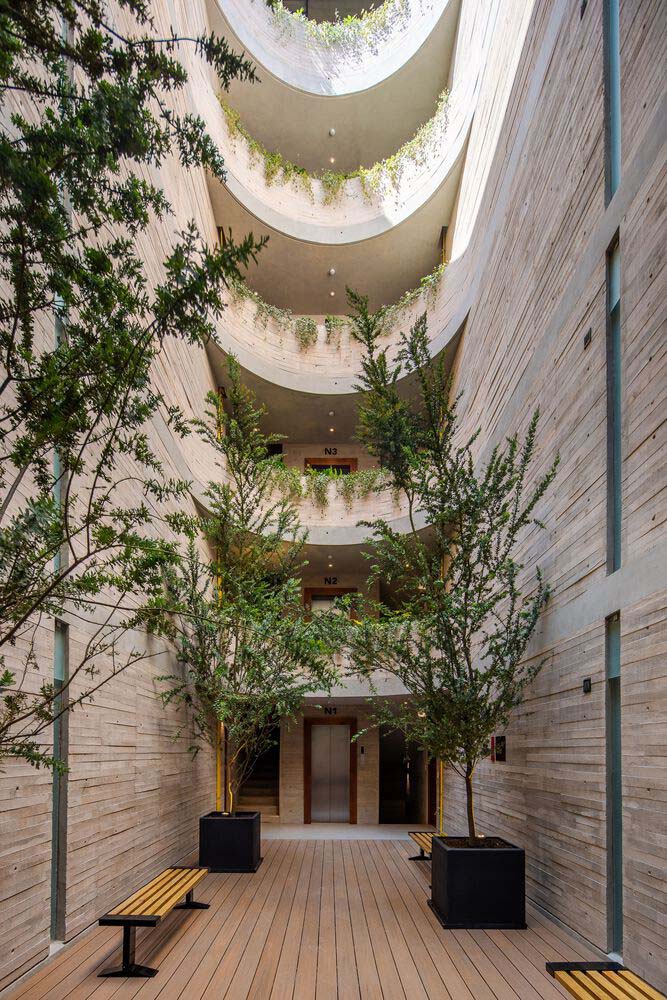 A key consideration in the design was to ensure optimal ventilation and illumination throughout the spaces, while also mitigating the impact of the adjacent road noise by minimizing the size of the openings. The building's facades exhibit a modular design approach, characterized by the use of brown concrete walls. This deliberate choice not only enhances the aesthetic appeal but also serves a functional purpose by providing unobstructed vistas of the surrounding cityscape from within the interior spaces. In order to enhance the aesthetic appeal of the façade, a thoughtful design approach was employed, incorporating alternating balconies. These meticulously crafted balconies not only contribute to a sense of spaciousness within the interior areas, but also provide an added layer of privacy through the use of elegantly designed metal plate railings.
In order to fulfill the necessary spatial requirements, a strategically positioned patio has been incorporated at the heart of the structure. This thoughtfully designed feature serves multiple purposes, serving as a means for optimal ventilation and natural illumination for the various services within the building. Additionally, the patio seamlessly integrates both vertical and horizontal circulation, ensuring efficient movement throughout the space.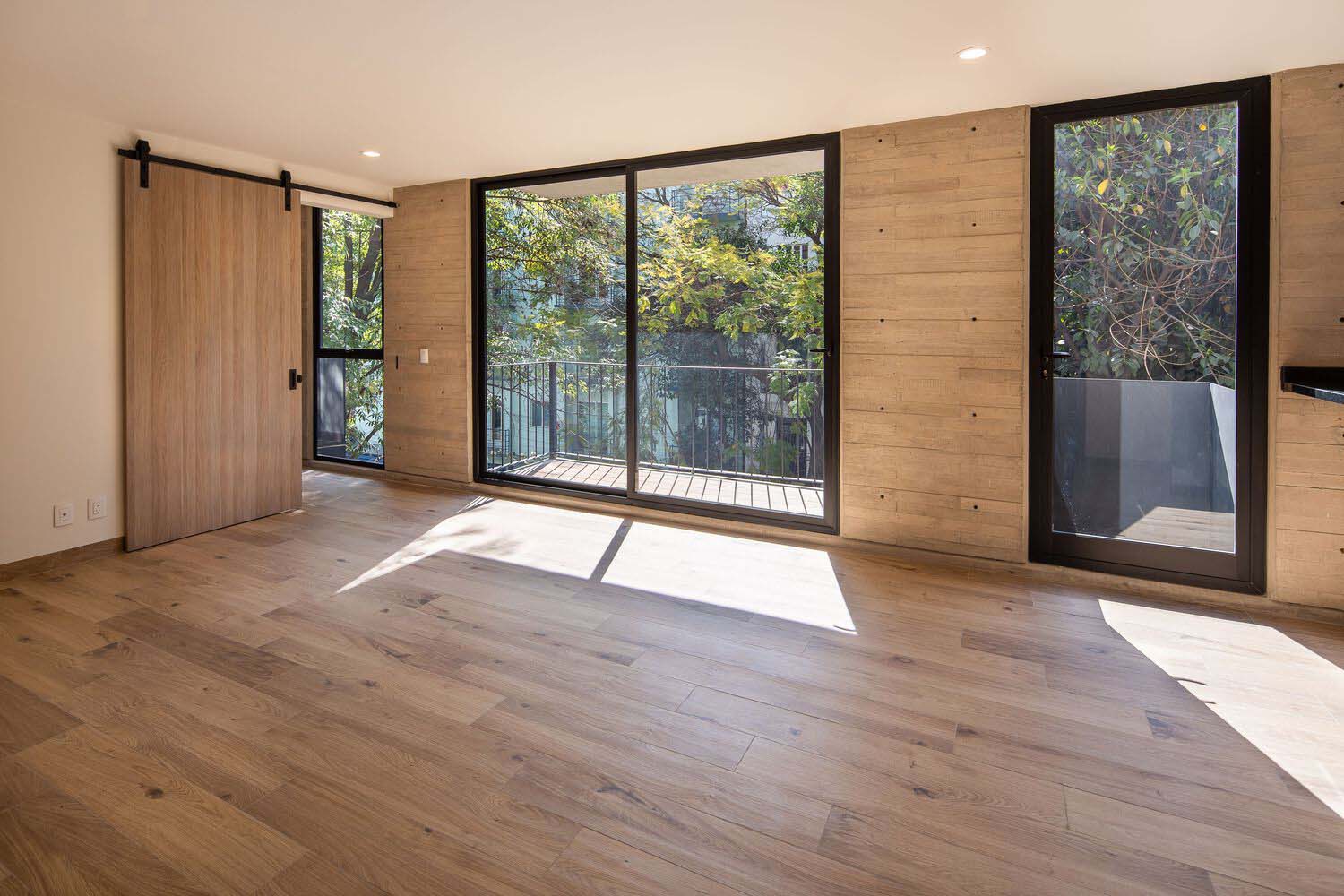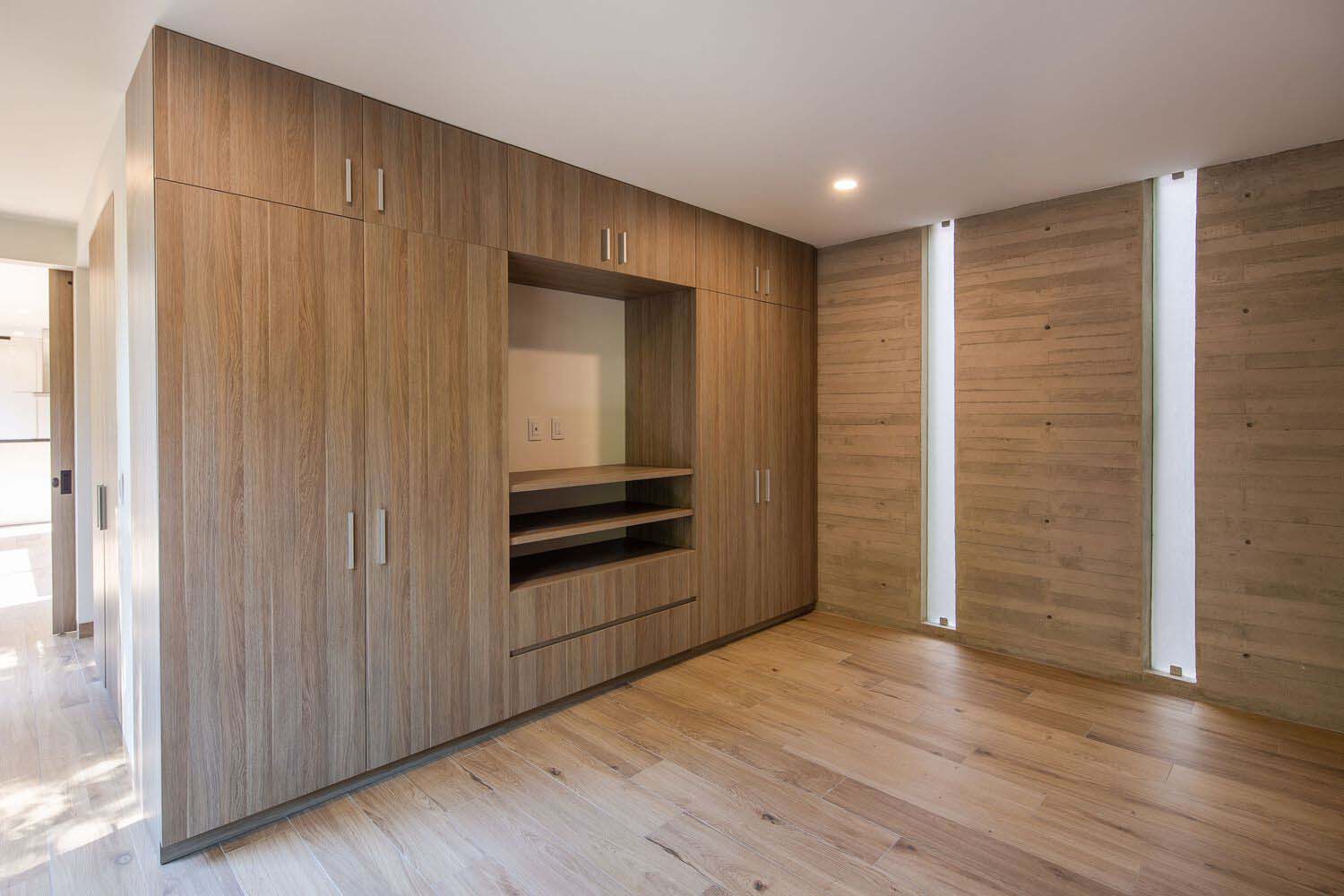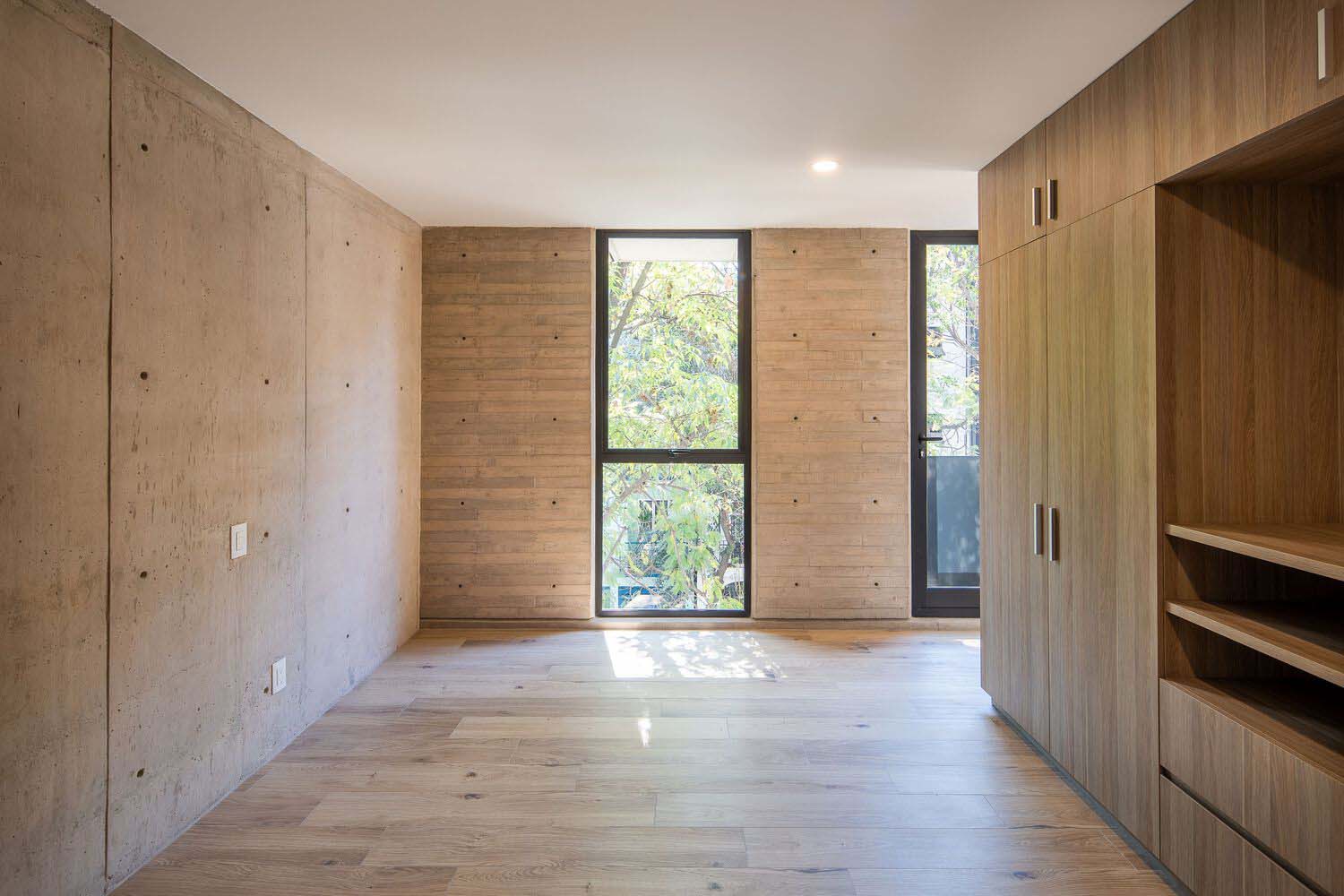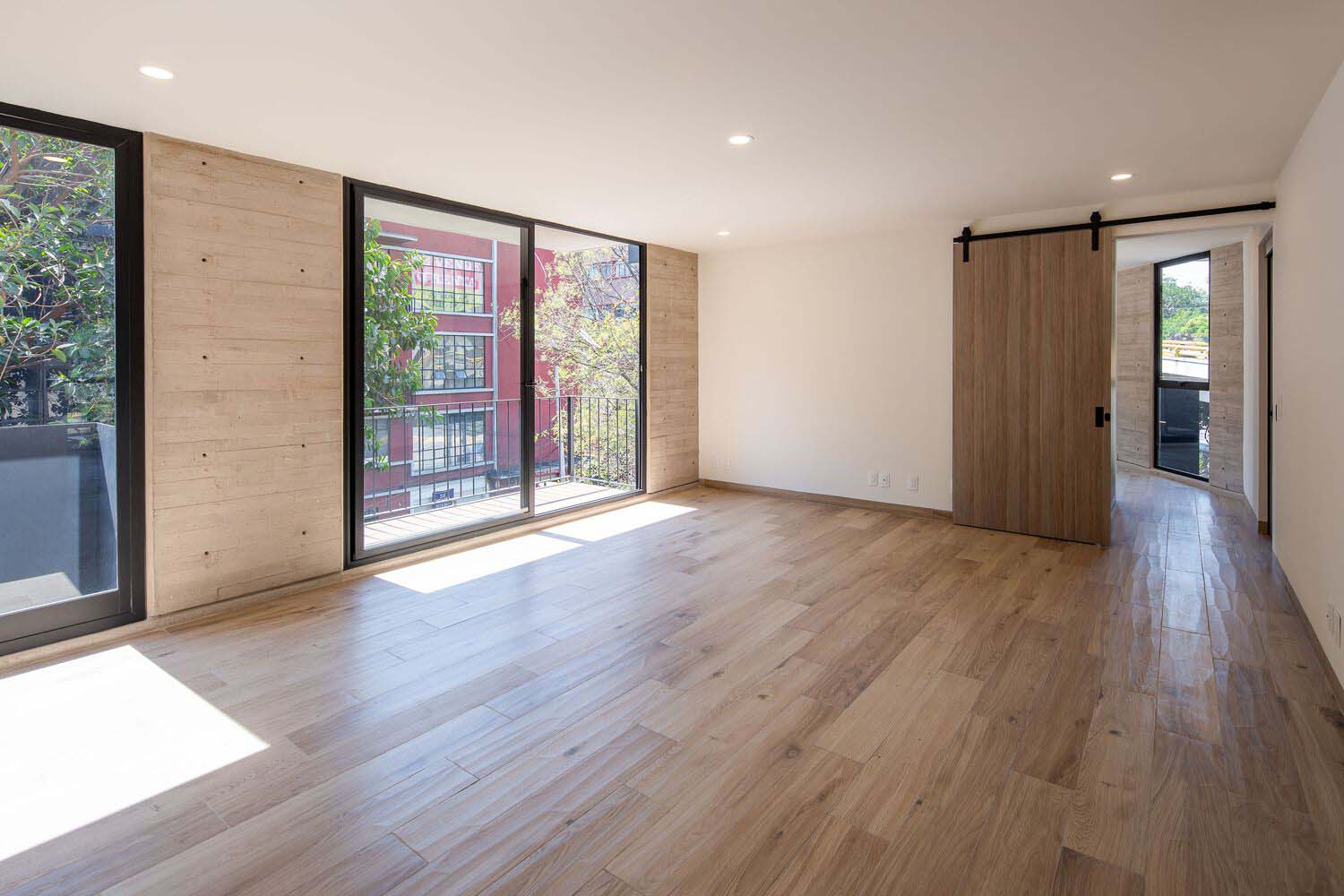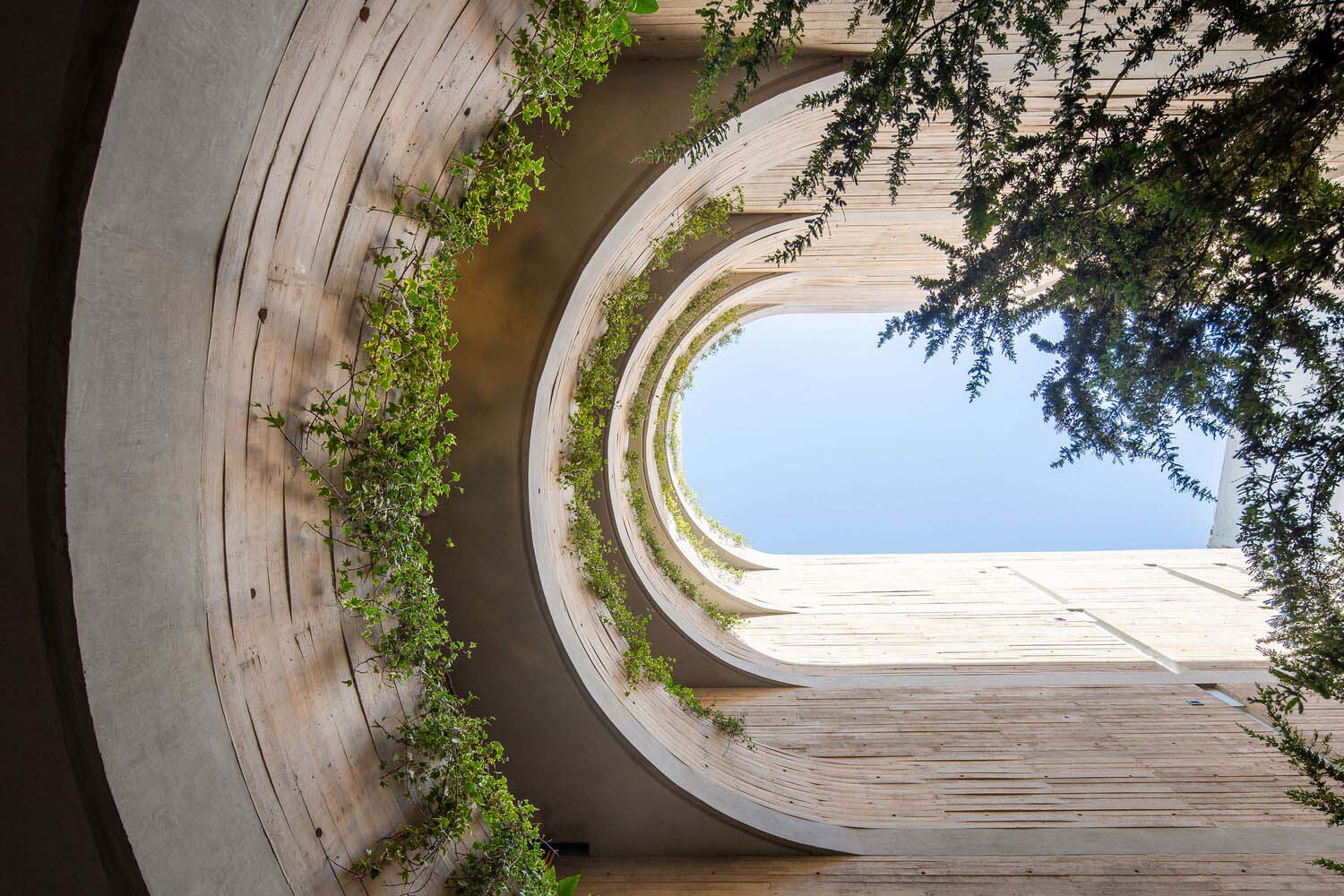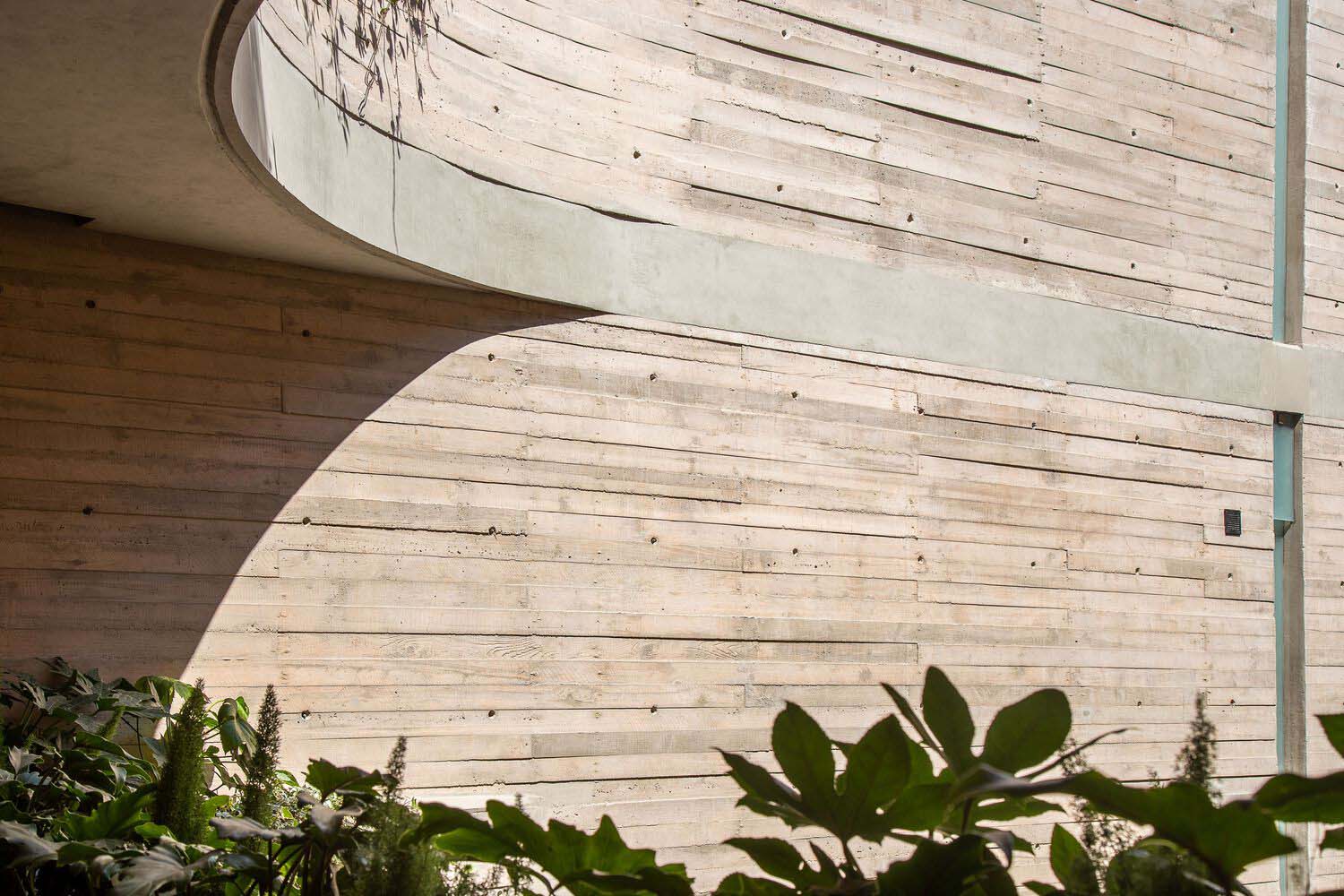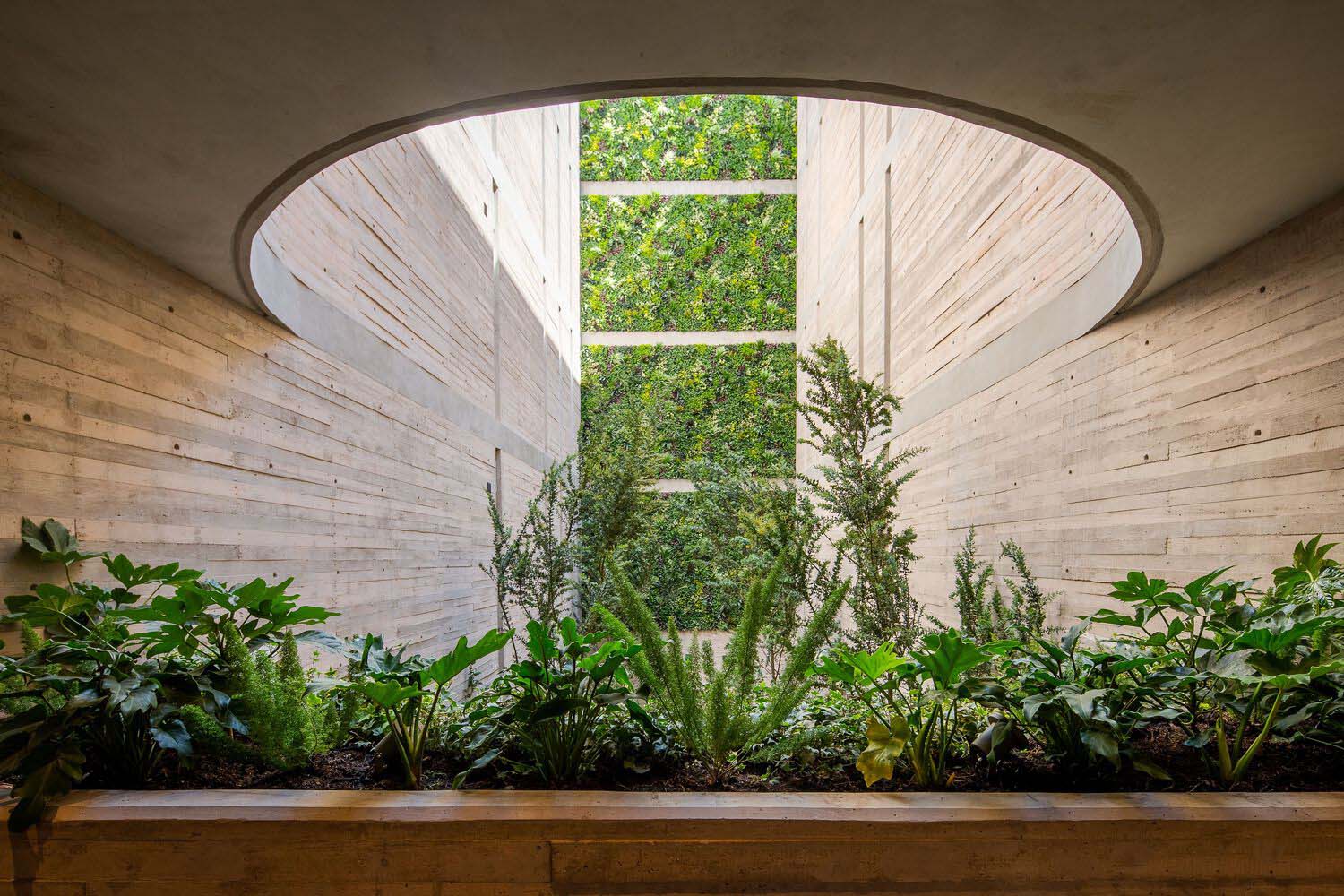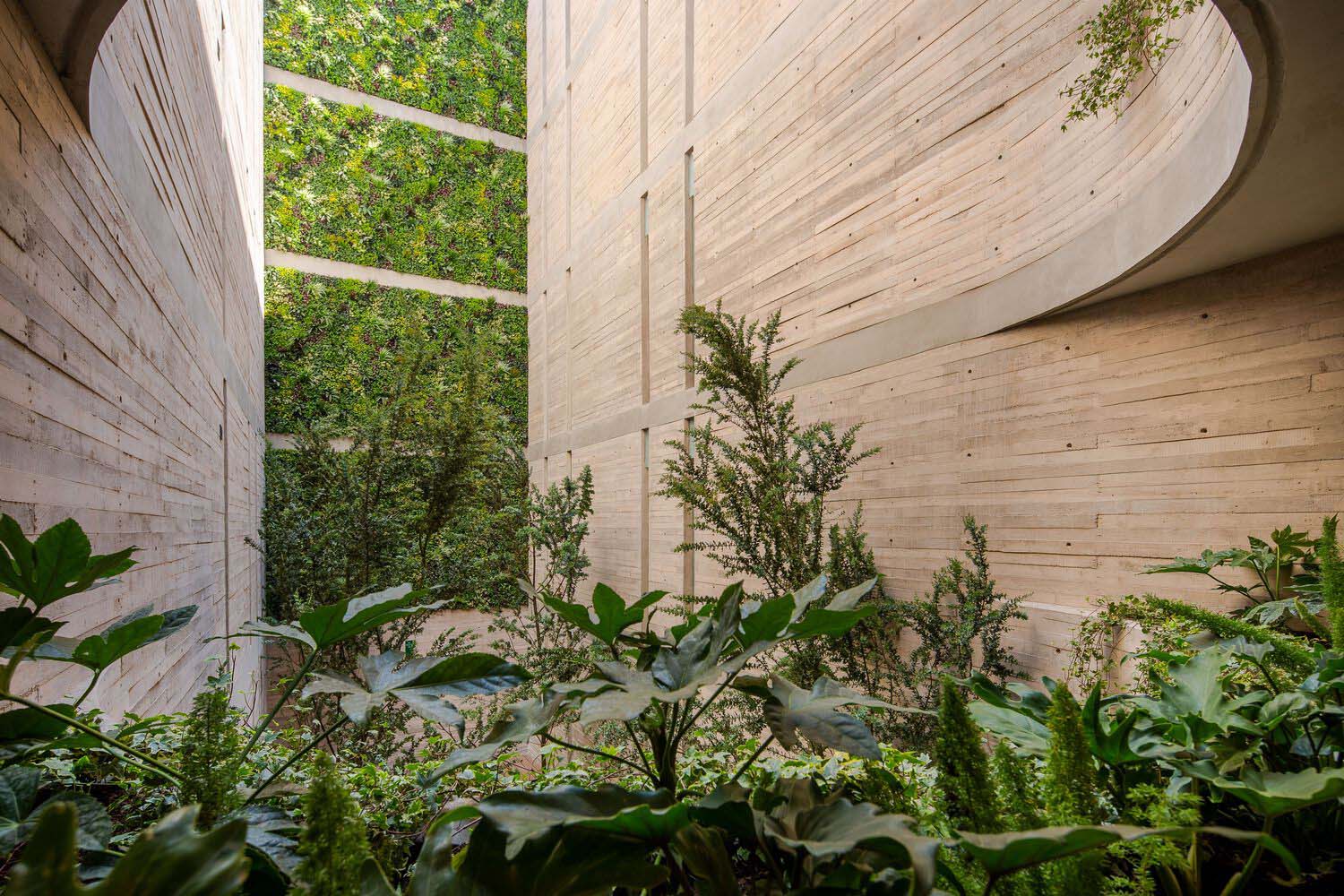 The building's design incorporates load-bearing walls throughout, strategically eliminating the need for columns that could potentially disrupt the flow of space and result in irregular corners. This intentional approach ensures a seamless and harmonious aesthetic, resulting in clean and consistently proportioned areas. The ground floor of the building features a meticulously designed lobby that serves as a welcoming and elegant entry point for the apartments. Additionally, the inclusion of two thoughtfully planned commercial spaces not only enhances the functionality of the building but also fosters a seamless integration with the surrounding neighborhood.
Project information
Architects: HGR Arquitectos
Area: 1398 m²
Year: 2023
Photographs: DIANA ARNAU
Lead Architect: Marcos Hagerman
Construction: Ciudad Vertical
Executive Drawing: Rodrigo Durán
Collaborators: Luisa Maldonado, Diego Castañeda, Carolina Hernández, Manuel Silva, Apolonio Gil, Félix Miguel, Aldo Ruiz.
Structural Design: Mata y Triana ingenieros consultores
Instalations: zmp Instalaciones
City: Mexico City
Country: Mexico
Find more interesting projects by HGR Arquitectos: hgr.mx