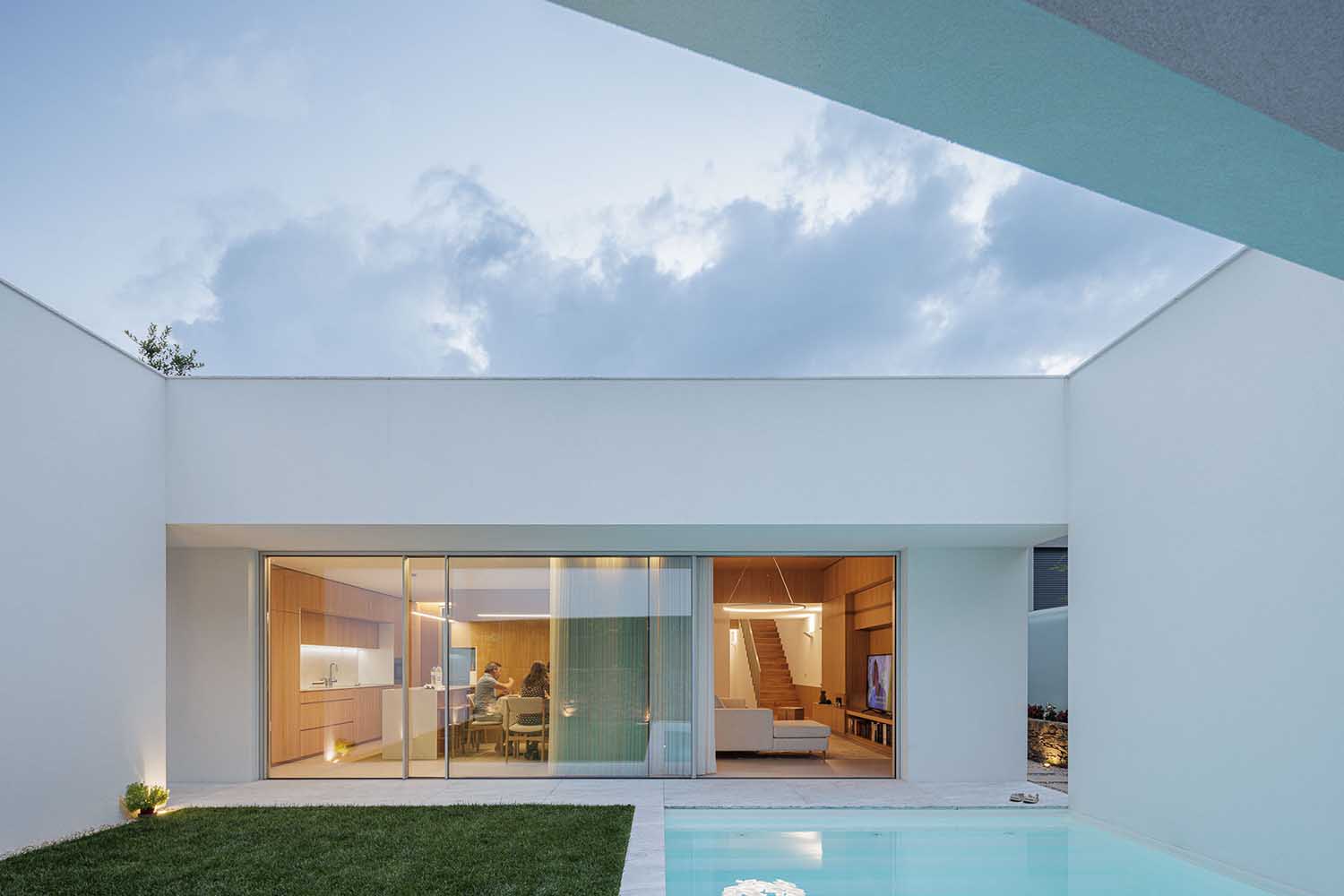 Pema Studio has recently completed its latest residential project in an established urban residential neighborhood in Santo Tirso – Forte House. The pre-existing situation, which was severely degraded and had little value in terms of constructive action, existed in the standard and uninteresting dichotomy between the street and the backyard. A logical and difficult attitude, but one that is ultimately necessary and productive, is what it means to break away from this typology.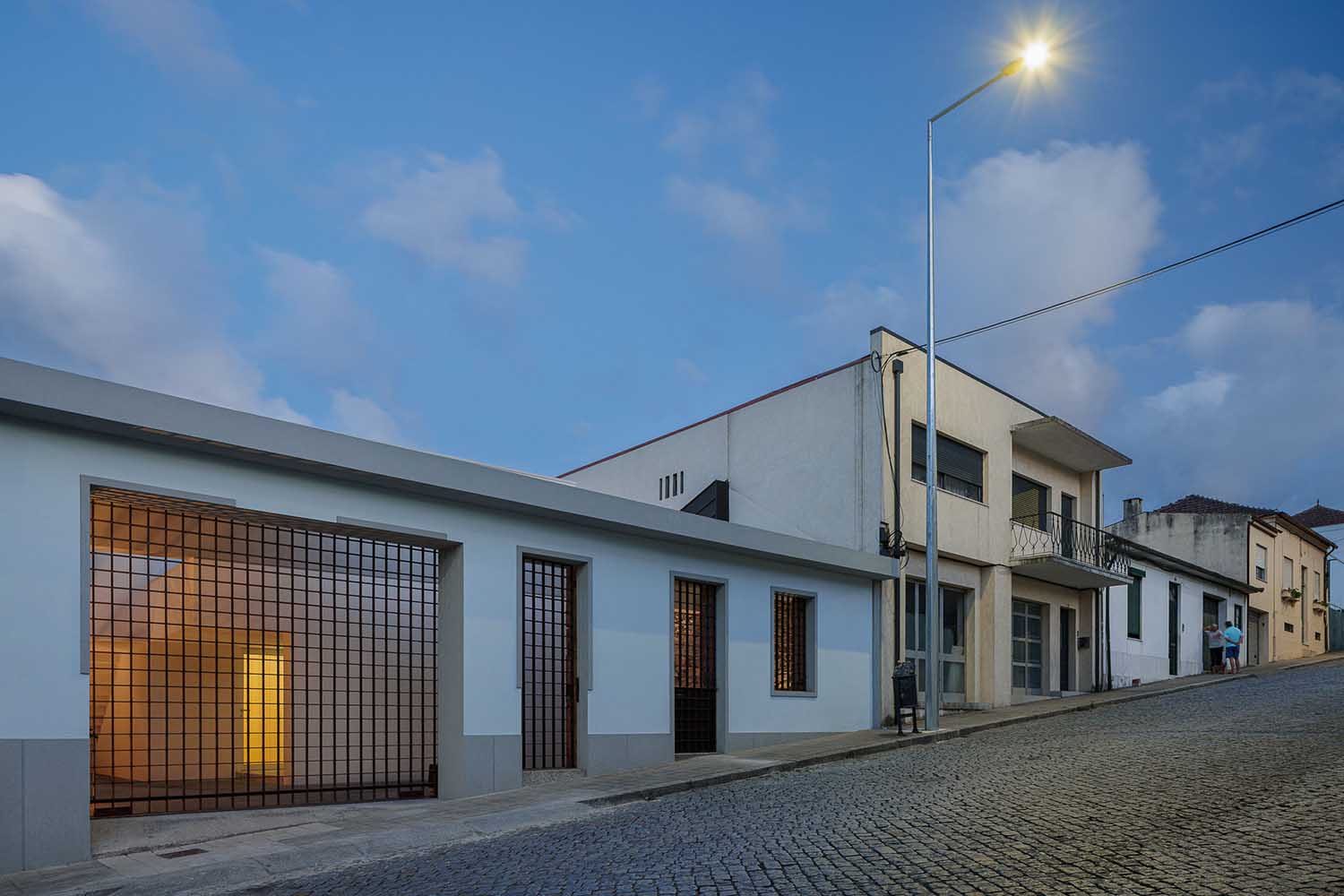 The intervention begins with a sizable block that impertinently separates from the boundaries and resembles the layout of a land plot. The program is then naturally accommodated between patios in a persistent rejection of a direct relationship with the outer perimeter, and the voids are defined from here by subtracting.
The house is built in a delicate balancing act between the construction of a close-knit fortress and a reimagining of the usual patio house, searching for a safe haven in its close interaction with the sky. While the volumetric design shows the important tactic of catching light and ventilation for the space, in an unassuming and supposed influence from the Islamic tradition, the name Forte denounces the required idea of privacy.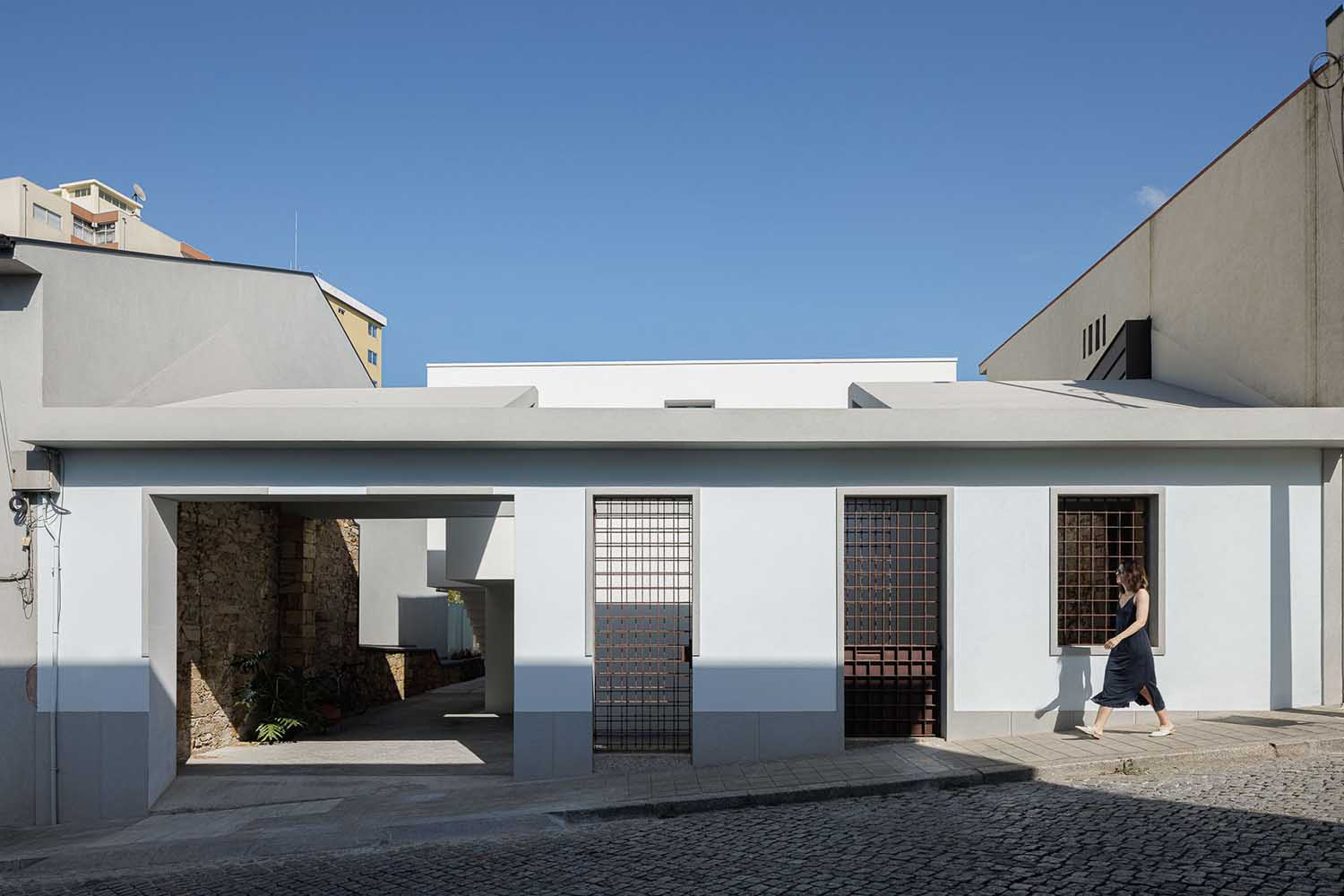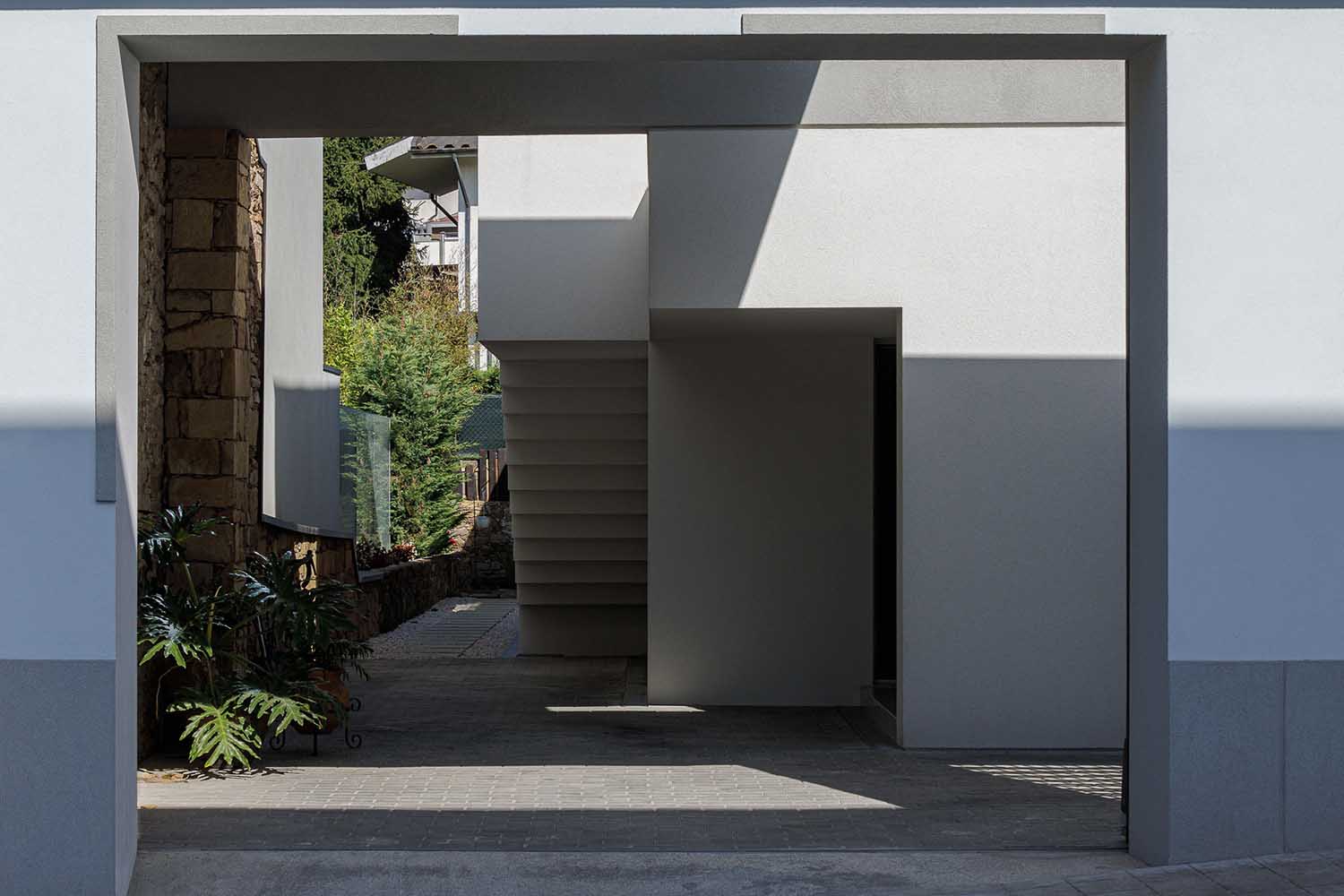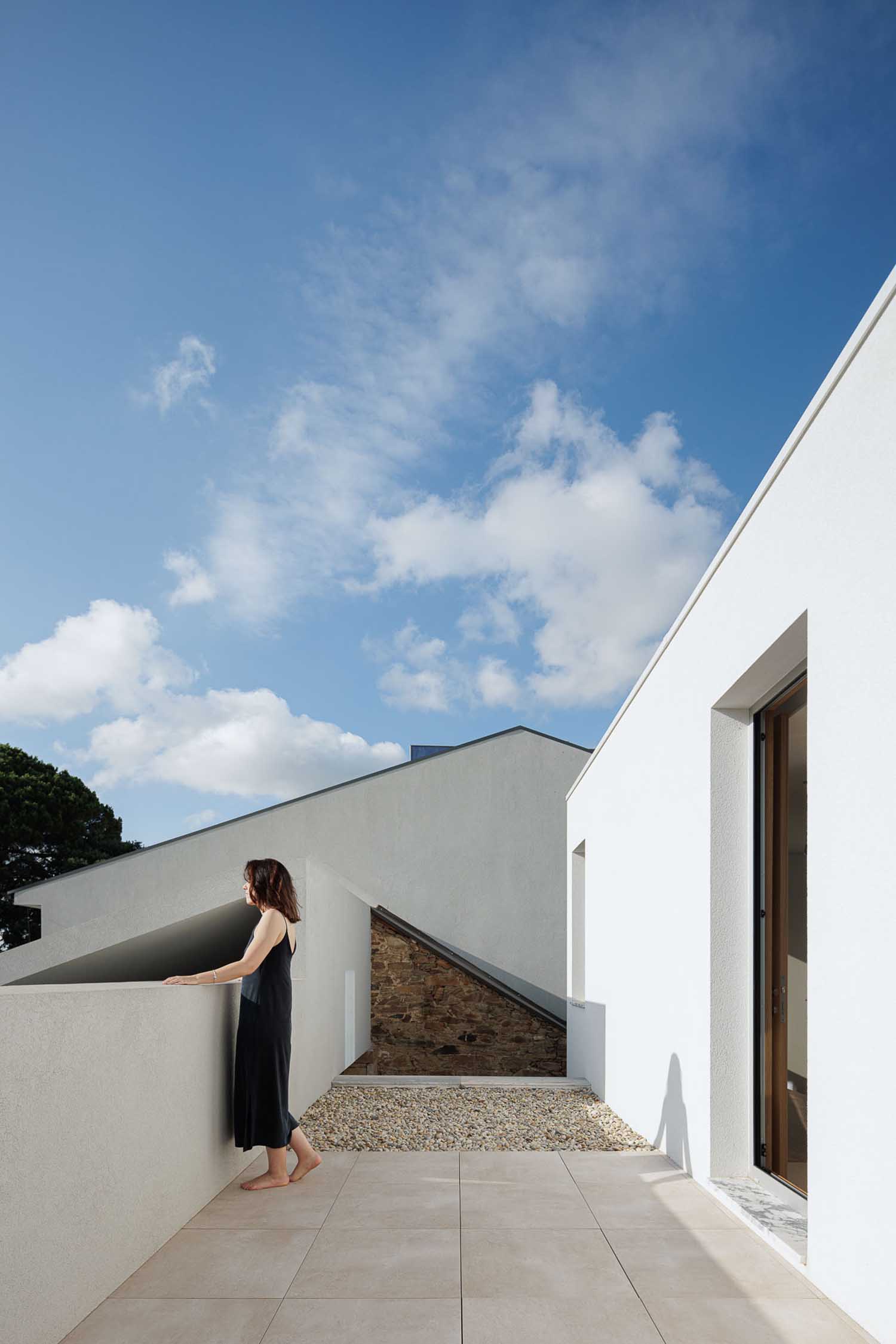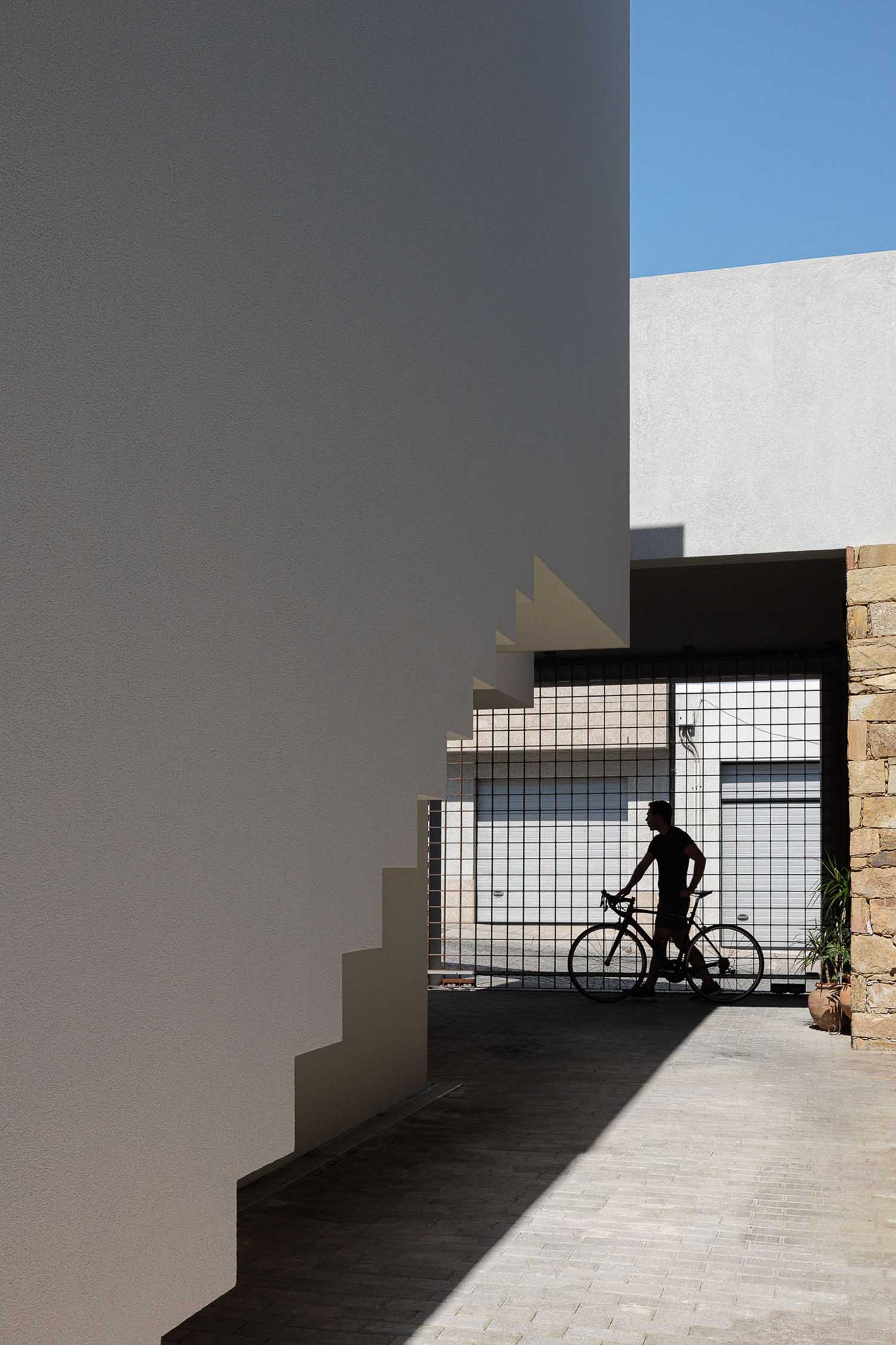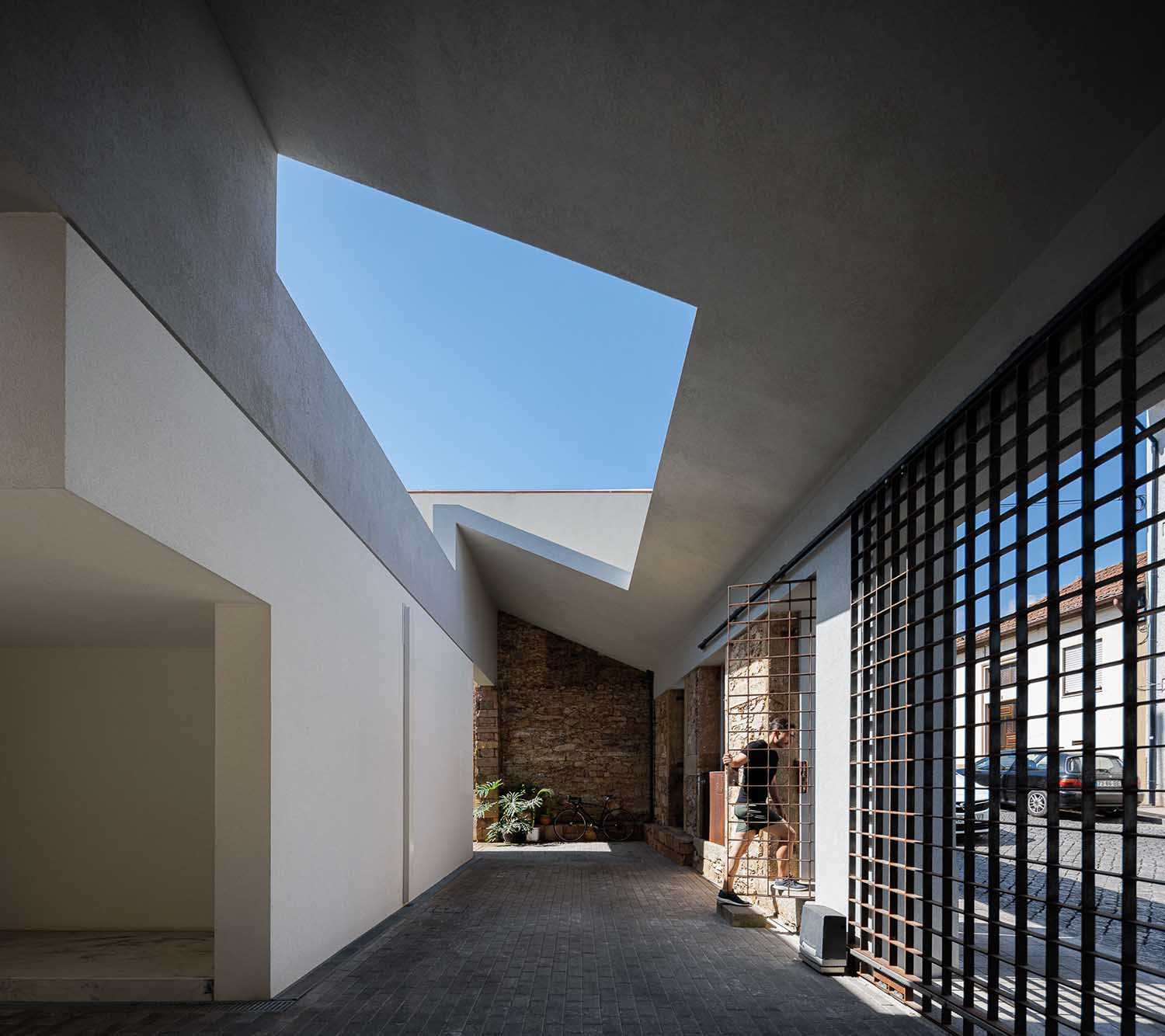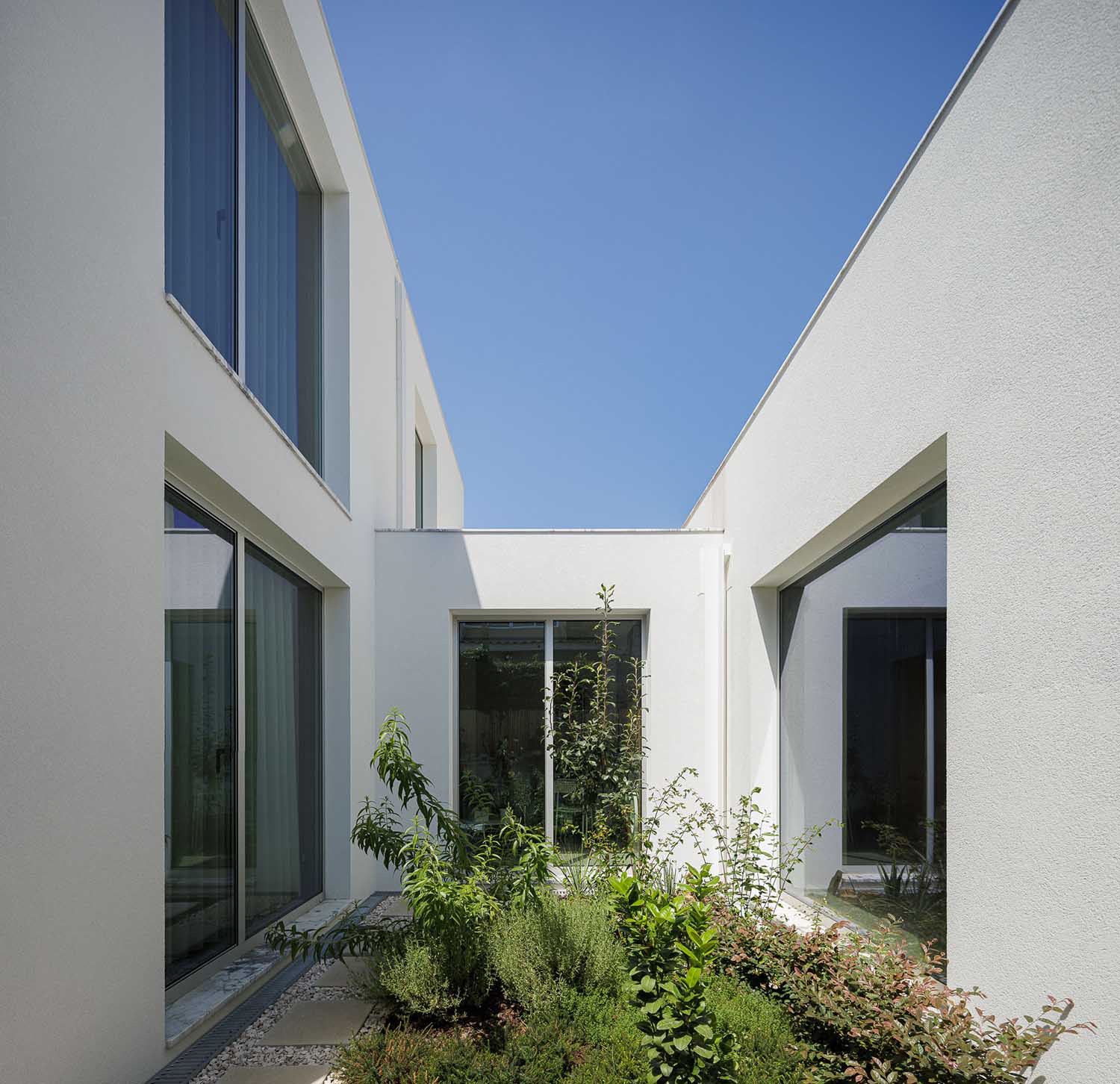 One of the few surviving components of the old set is the old facade, which served as a defining characteristic of the pre-existence. It was restored and rehabilitated after undergoing the necessary functional adjustments as an element of cohesiveness and framing with the surrounding urban fabric, minimizing the intervention's urban impact on the street.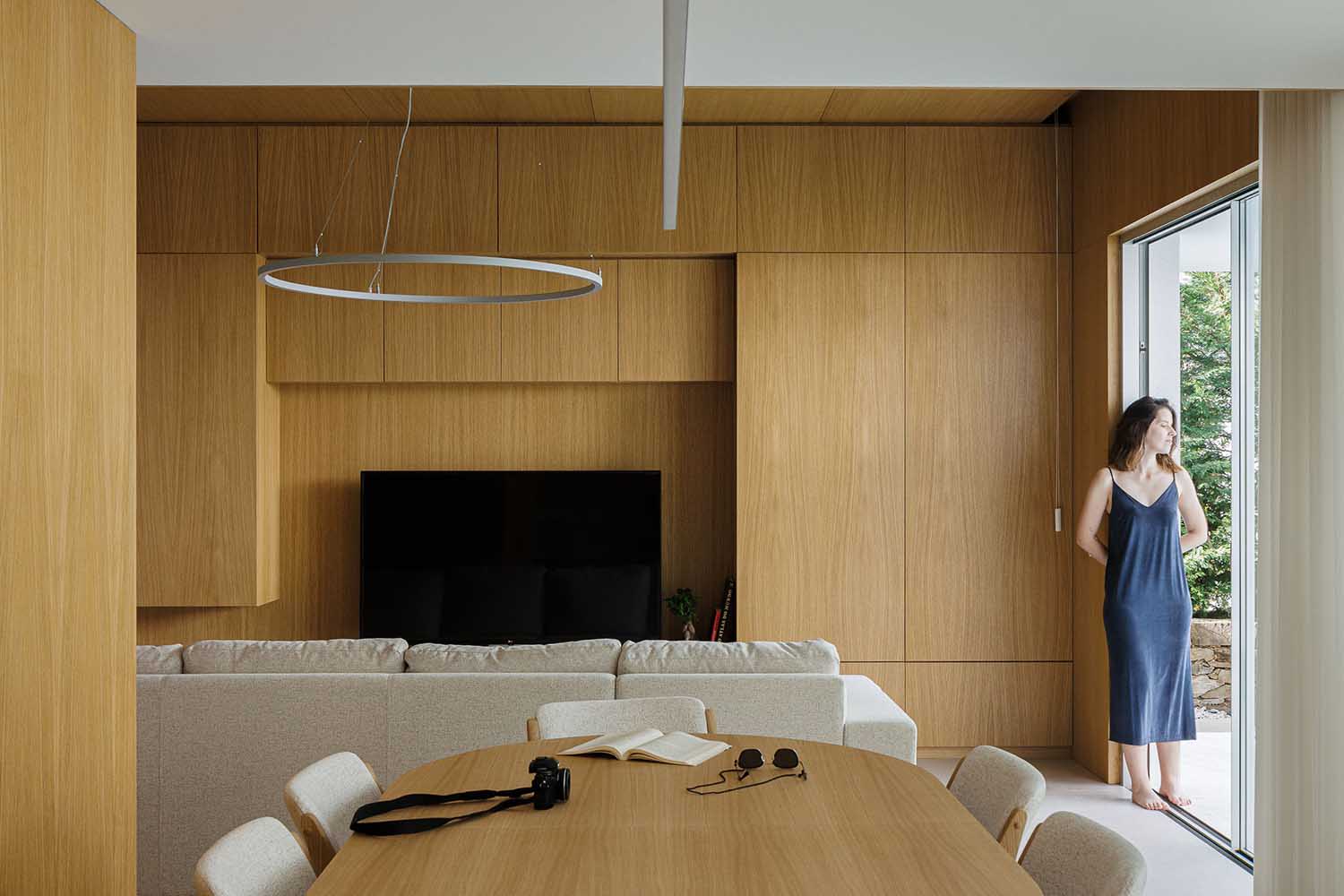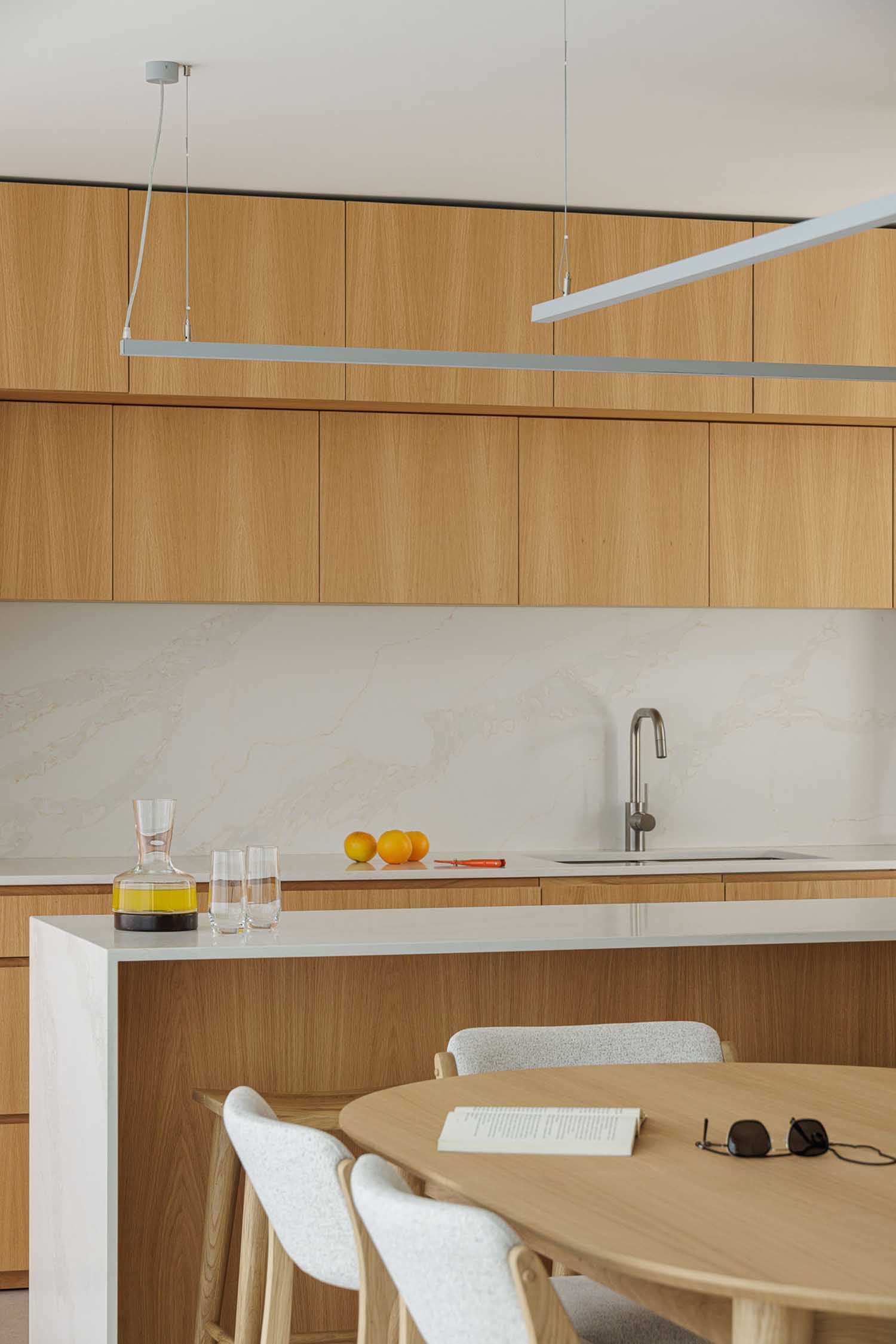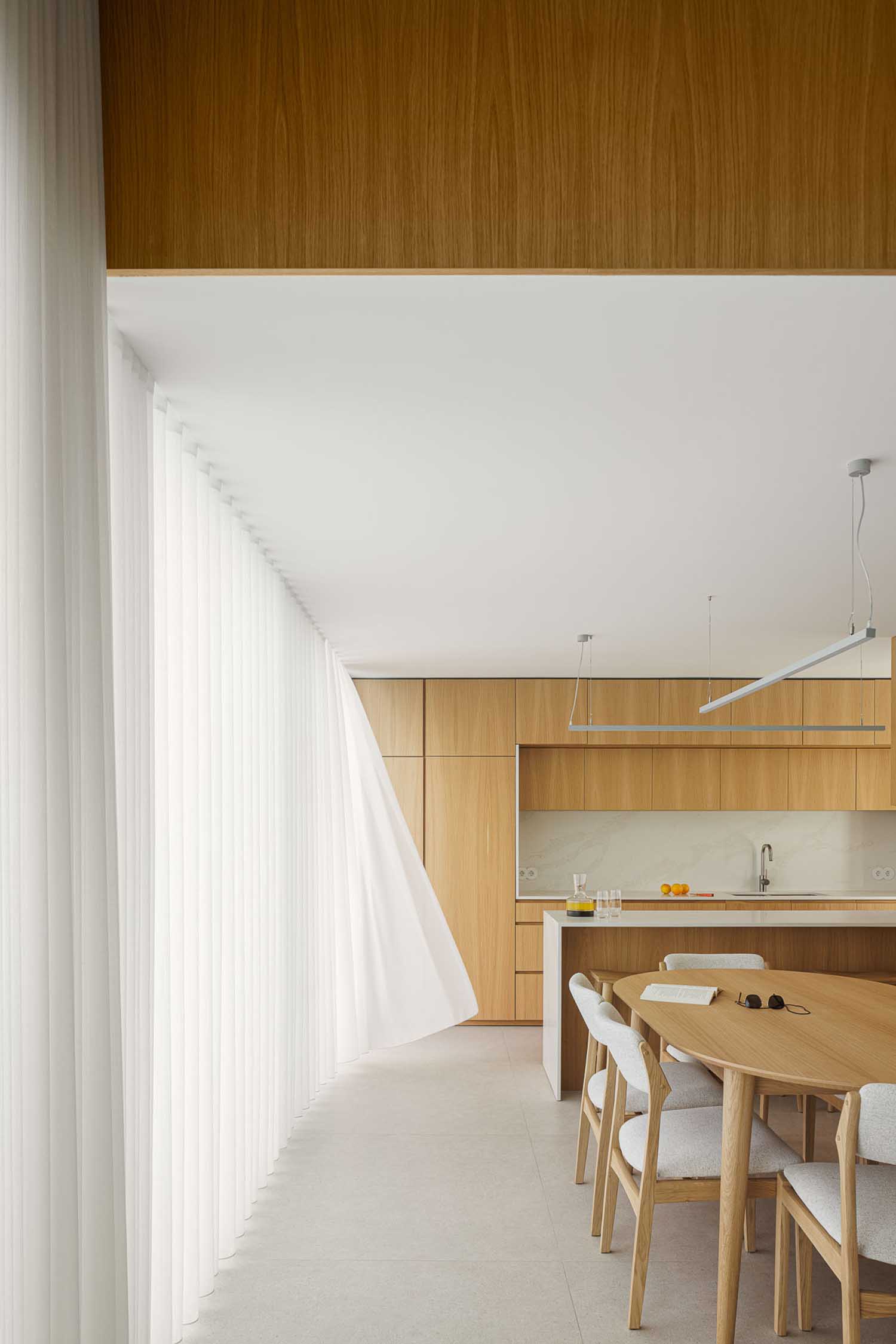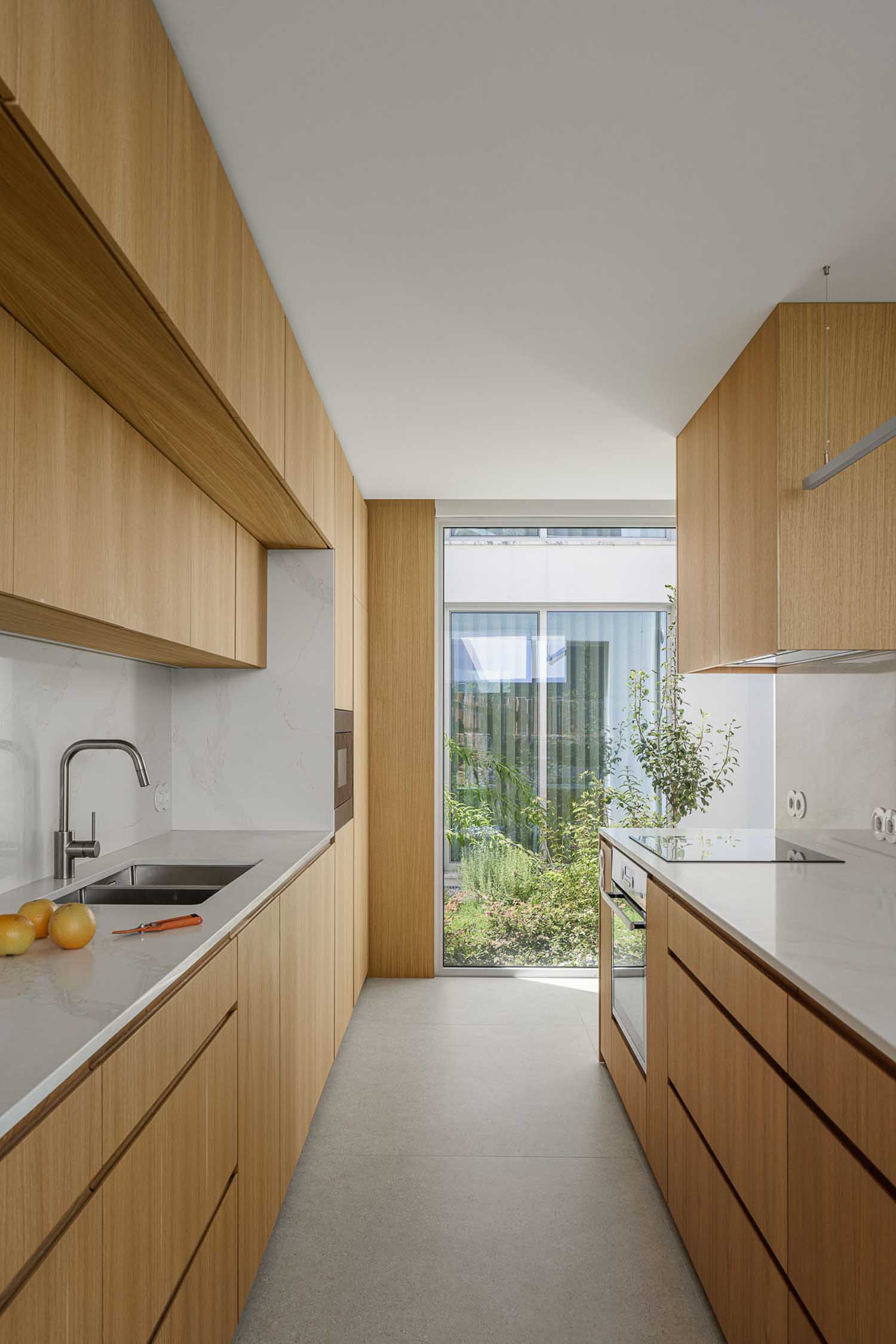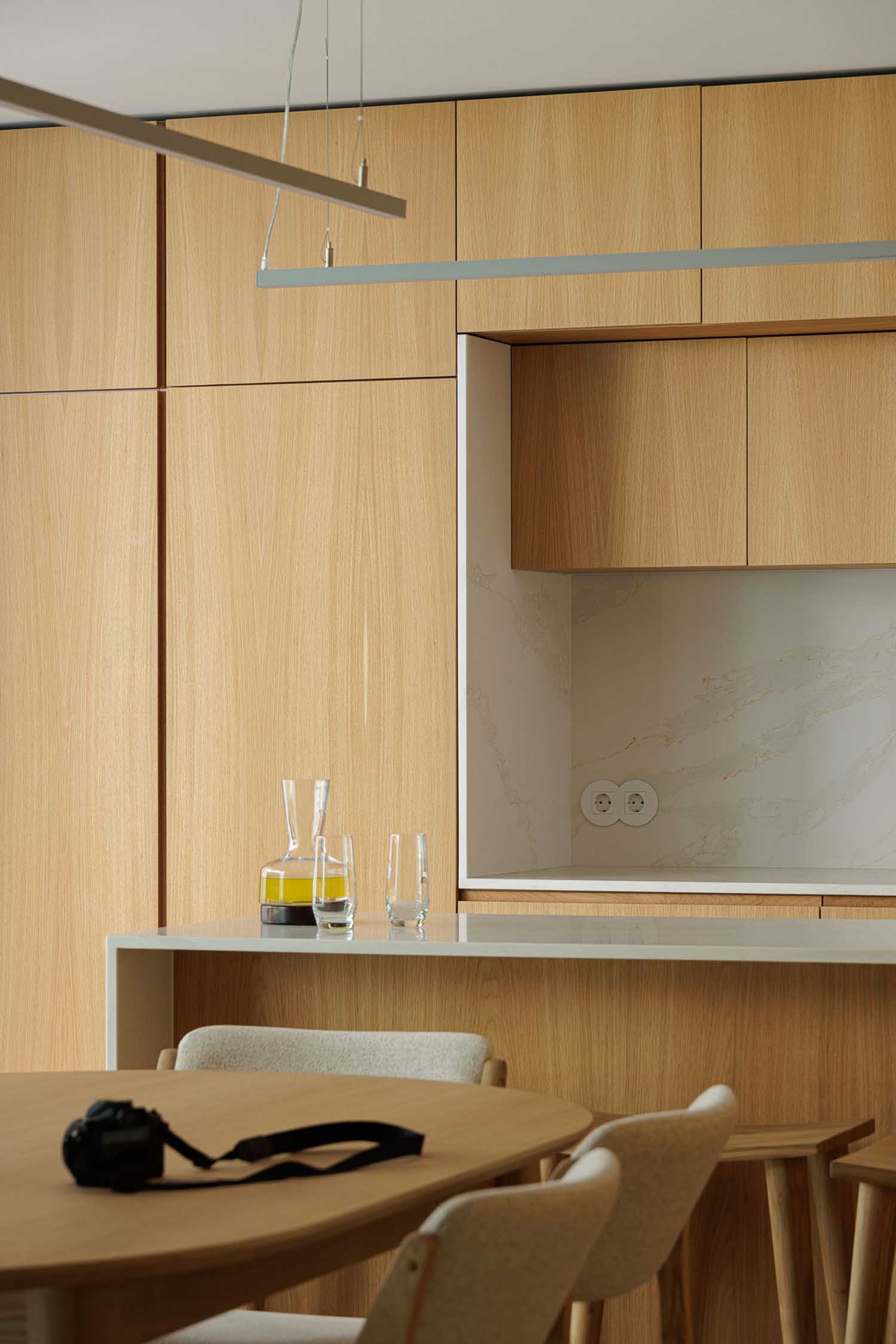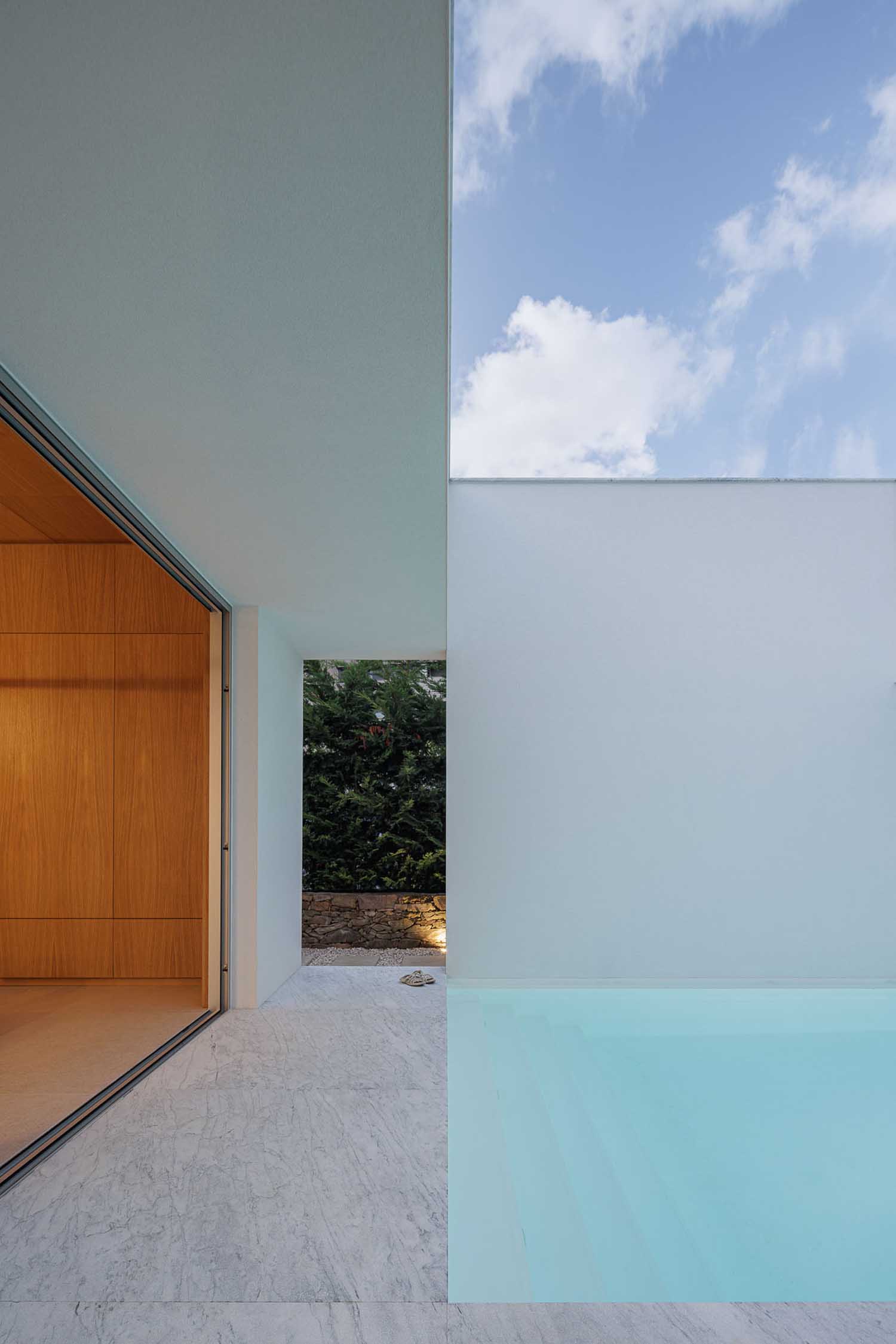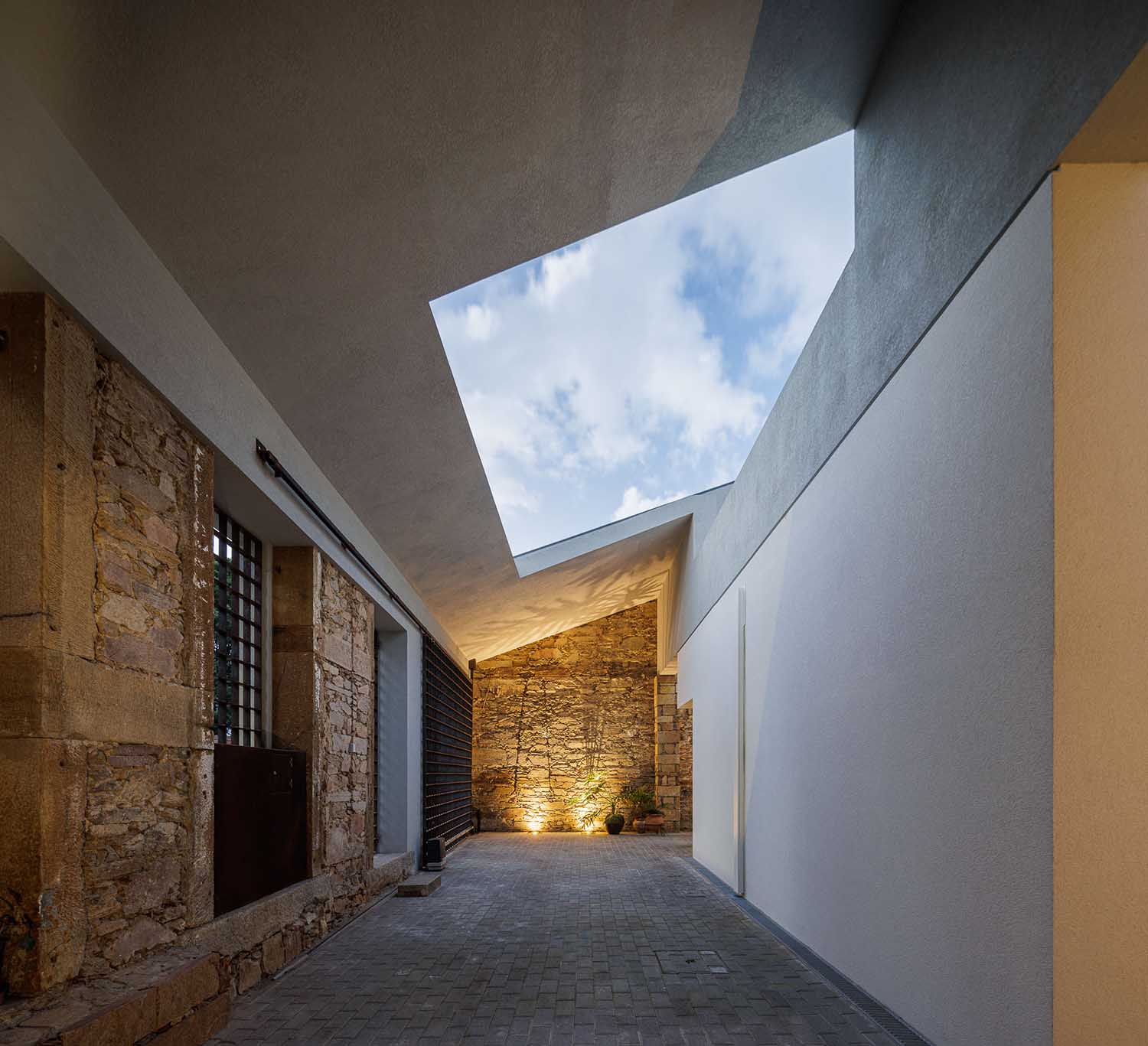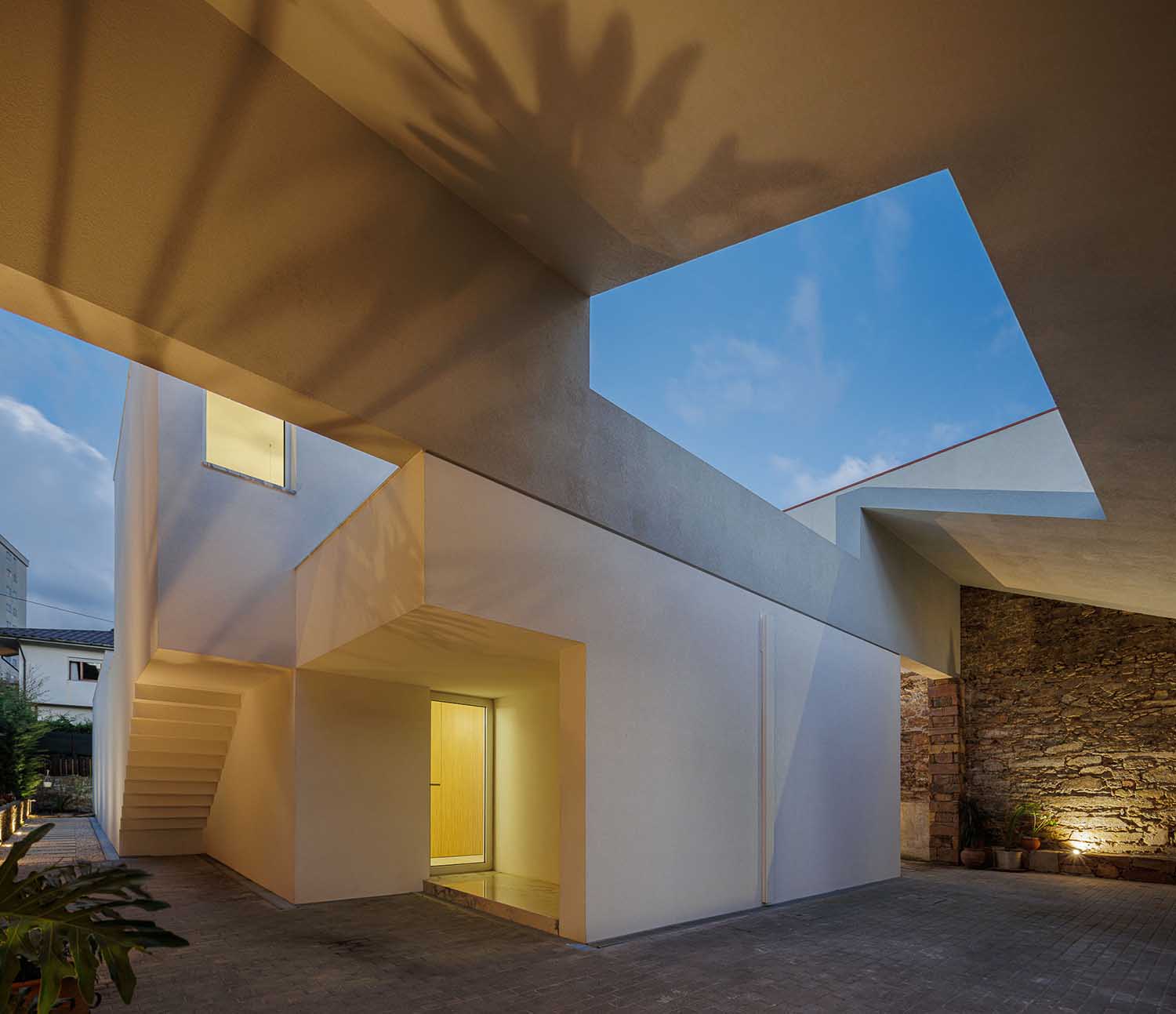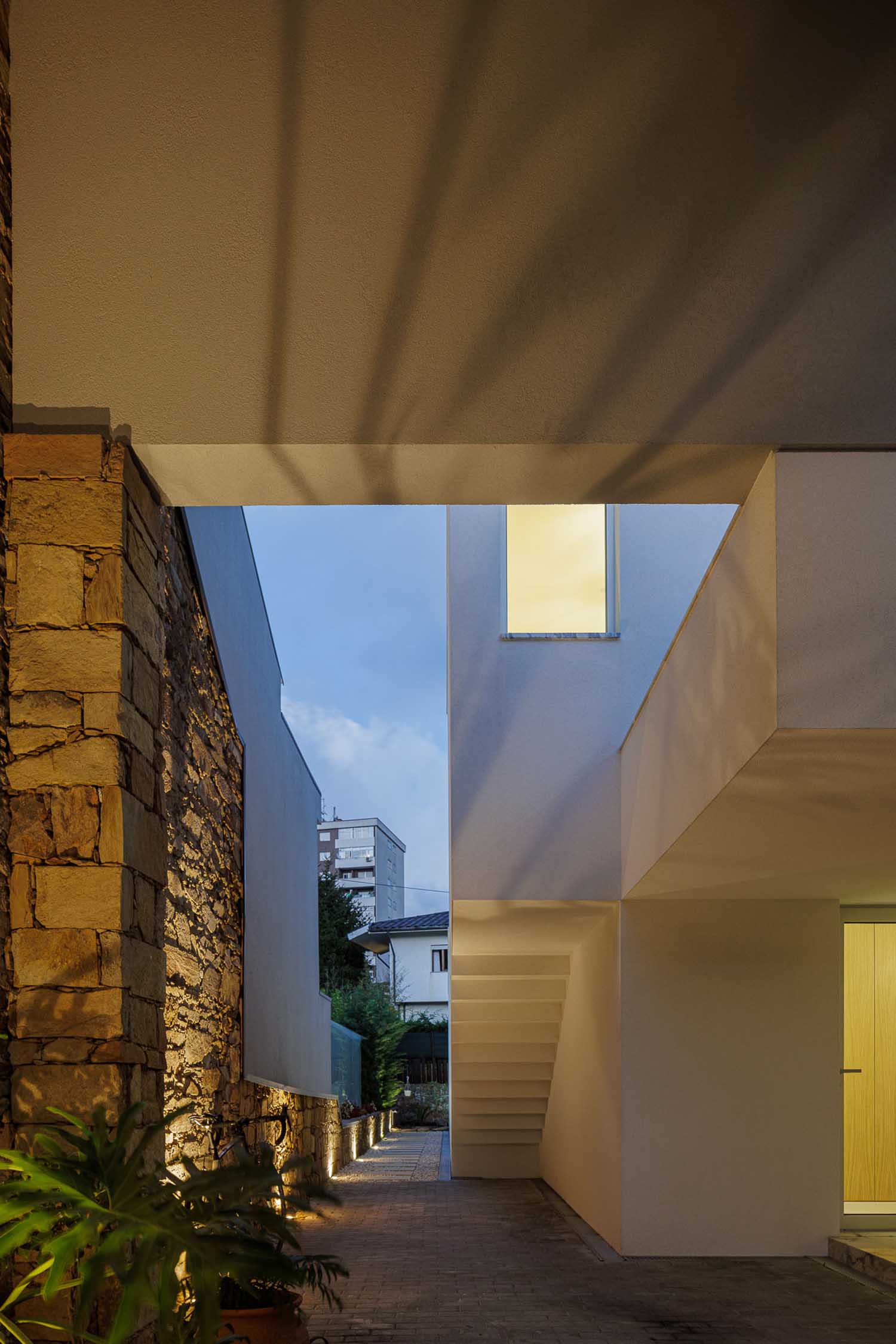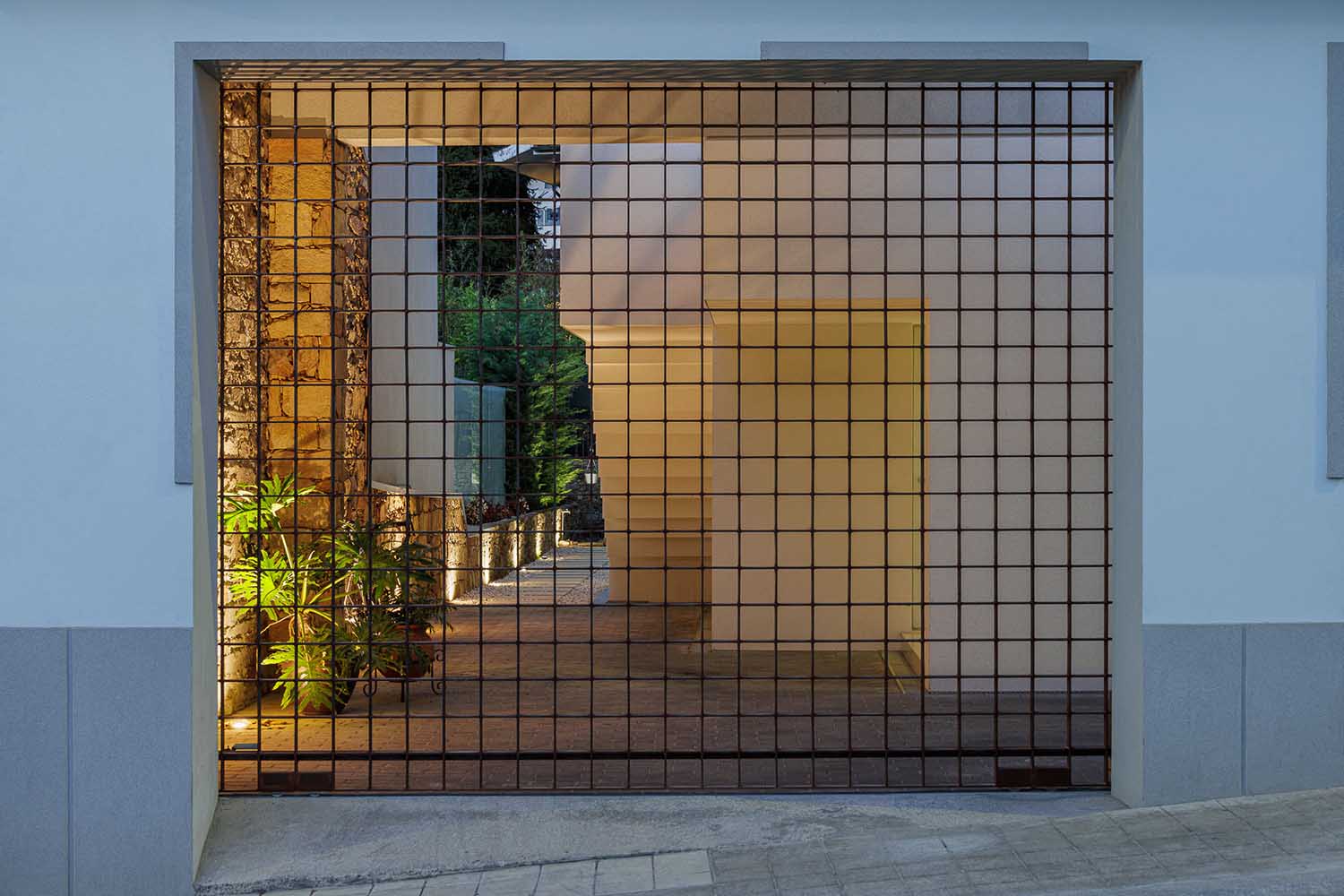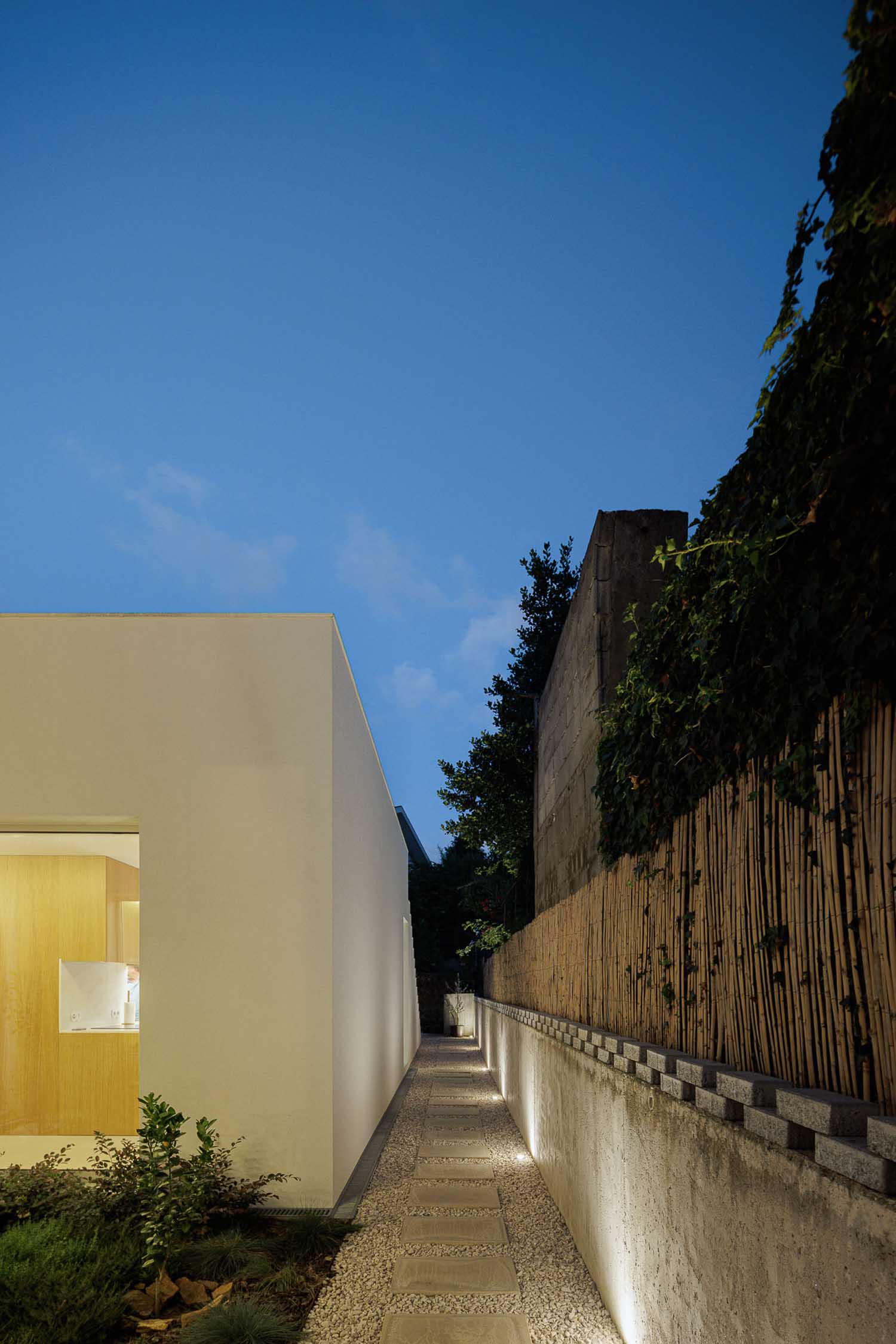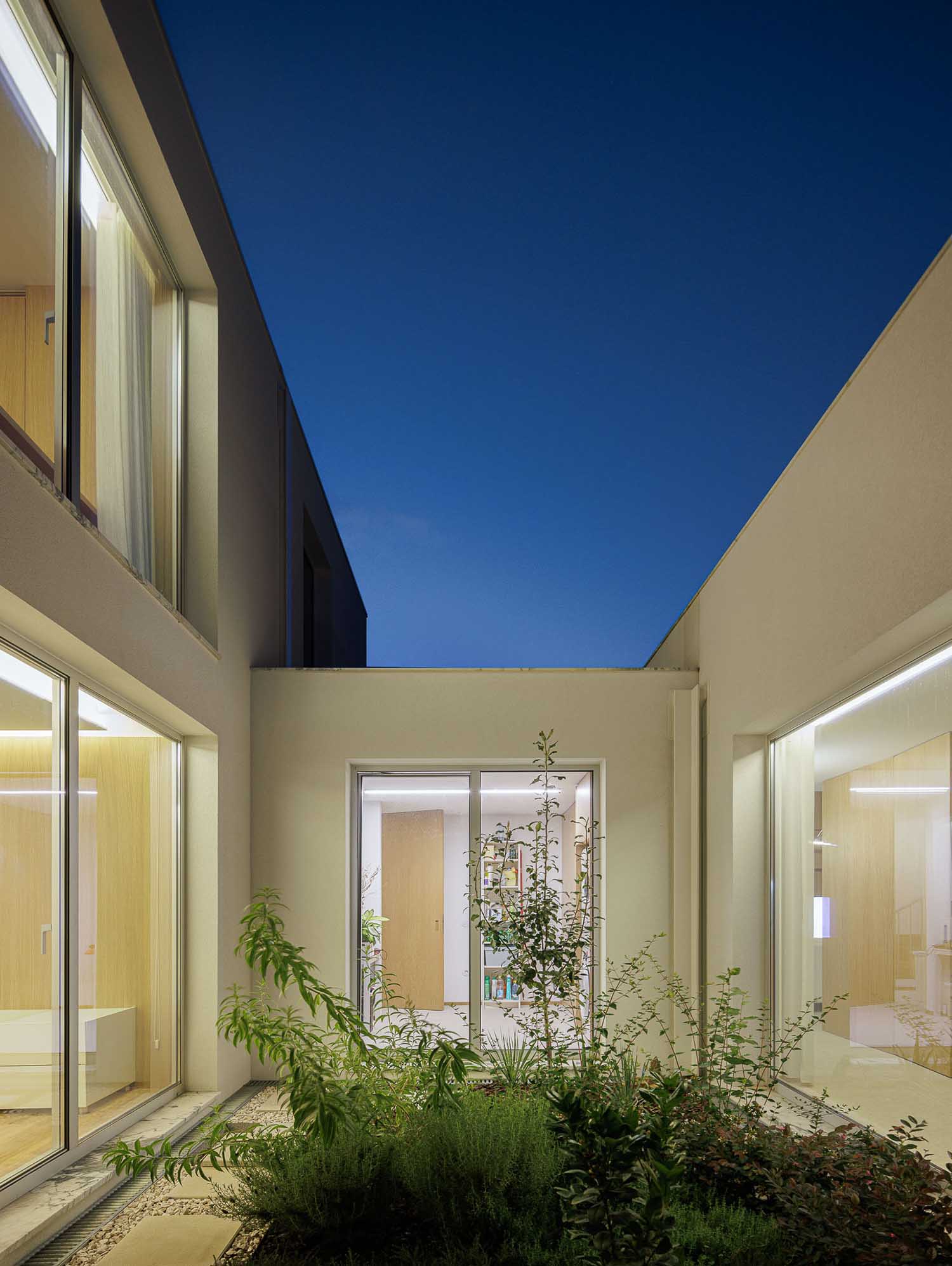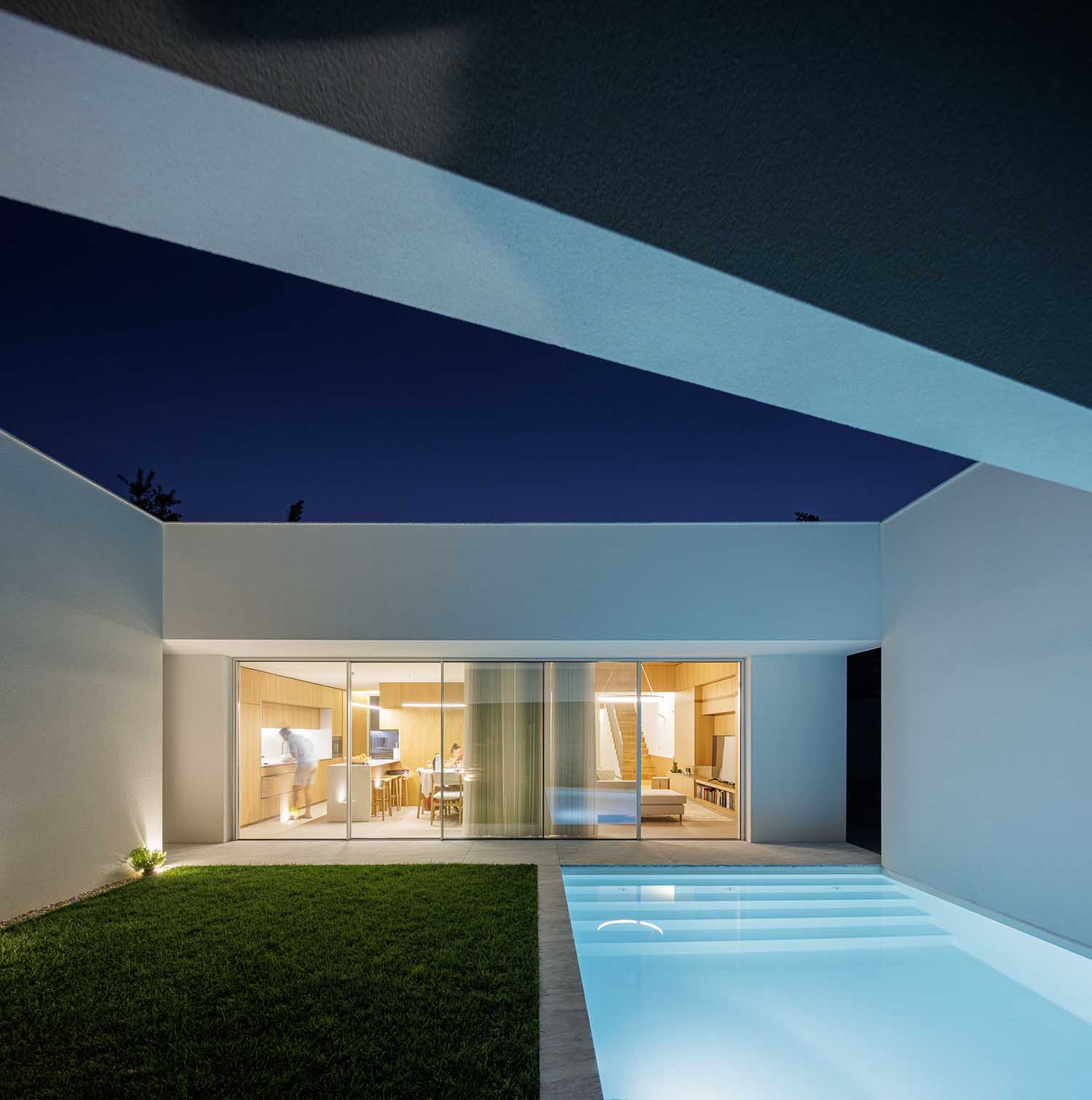 The clients were looking for a home that was simultaneously very practical and adaptable, but also sensitive and startling. Without ever losing its individuality or desire to create emotive spaces and moments, the answer, which has been intensely developed, has a character that is closely related to the challenge's resolution. The light, as altered matter, serves as the principal protagonist of these moments.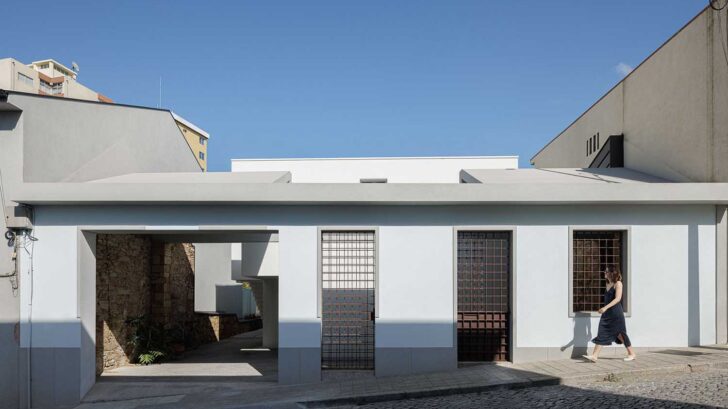 Project information
Project name: Forte House
Architecture Office: pema studio – www.pemastudio.pt
Collaborations: Daniel Carvalho (Livre Atelier – https://livreatelier.com/) & Dário Cunha
Main Architect: Tiago Pedrosa Martins
—
Location: Santo Tirso
Year of conclusion : 2022
Total area: 280m2
–
Constructor: Construções Alves e Freitas, Lda.
Engineering: M2 – Gabinete de Estudos
–
Photographer: Ivo Tavares Studio – www.ivotavares.net