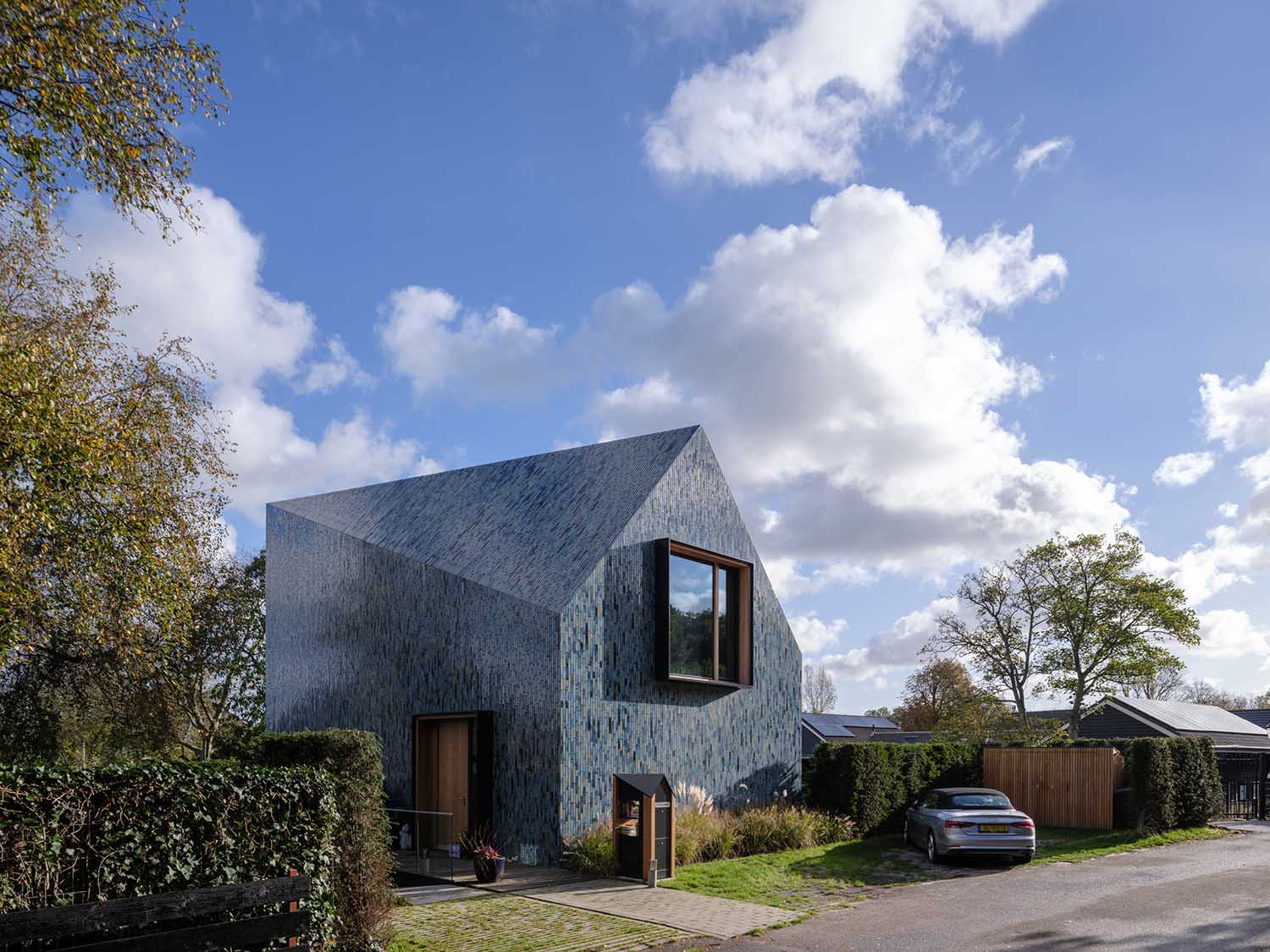 Mecanoo has completed their latest residential project in the Dutch countryside – Villa BW. The villa is surrounded by a naturally sloping environment and has a building volume distinguished by a double-curved roof and an instantly recognizable exterior. Two overlapping shapes combine to form the slanting roof.
The villa has three levels, plus a fourth level that is enclosed in the roof's eaves. The basement level and ground floor at -1 have a direct connection to the surroundings because of the terrain's natural course and the replenishment of an embankment as a continuation of the dunes. By enclosing two voids with a curtain wall system, the relationship with the landscape across the sloped garden is improved when facing southeast.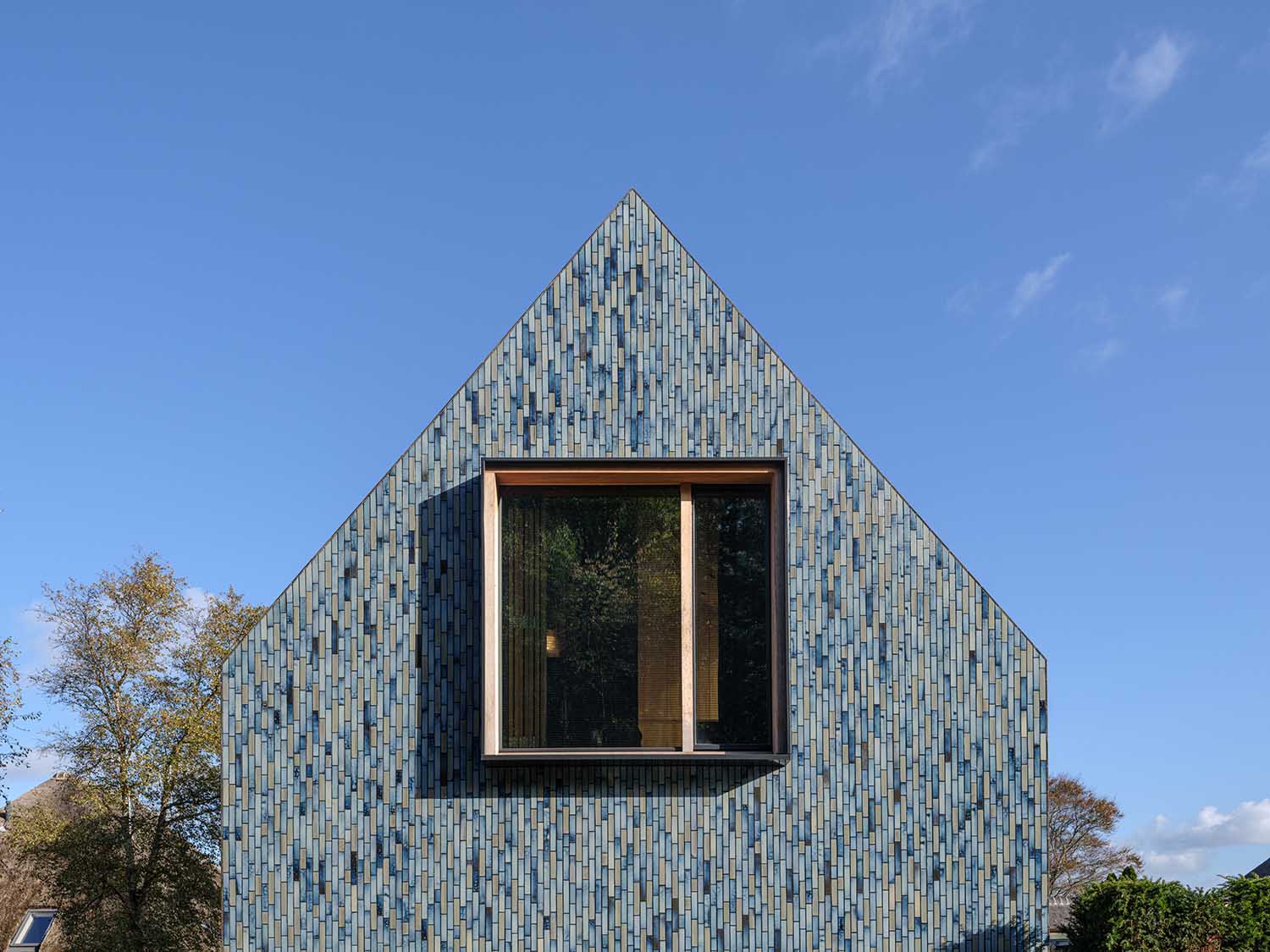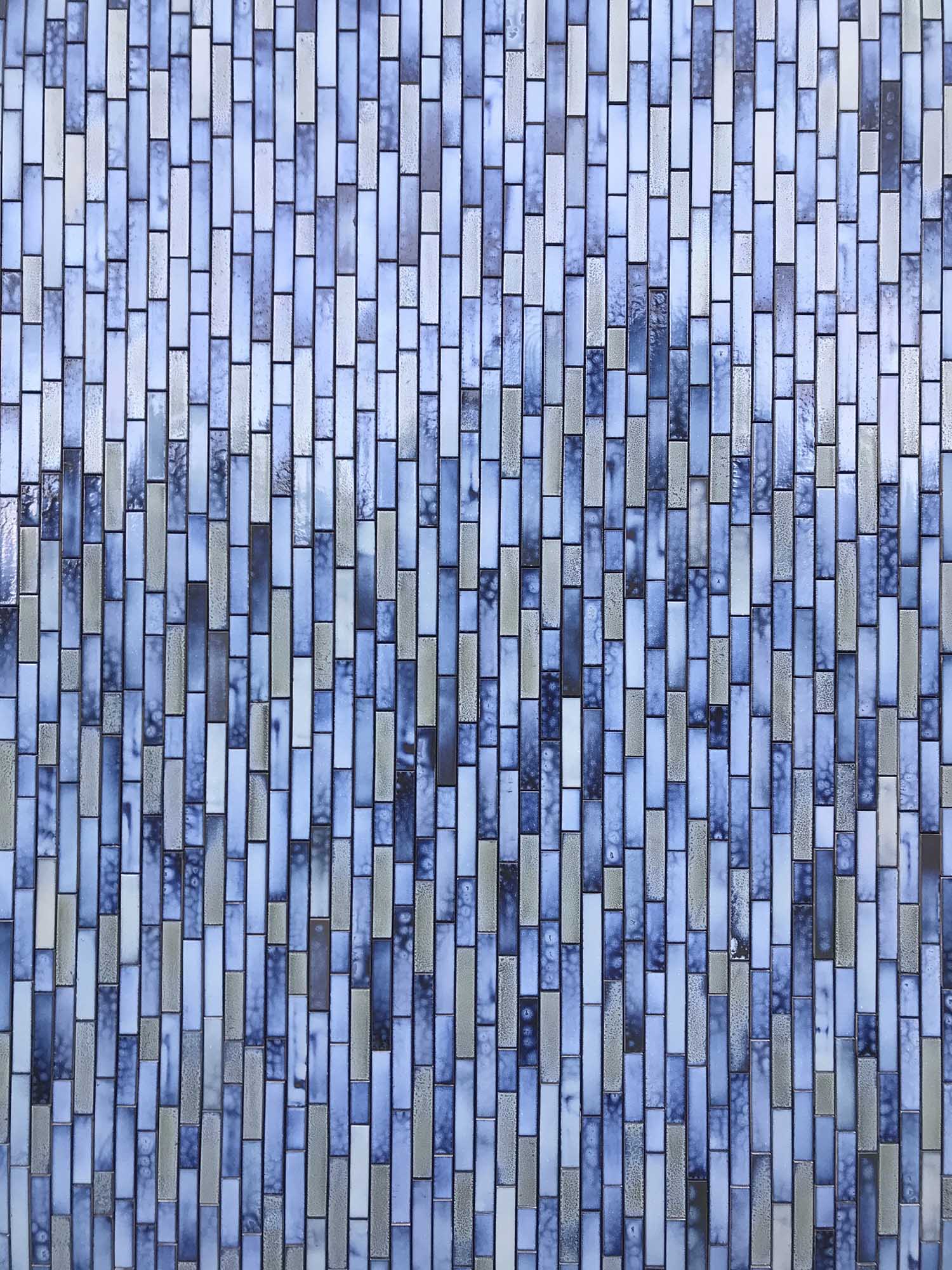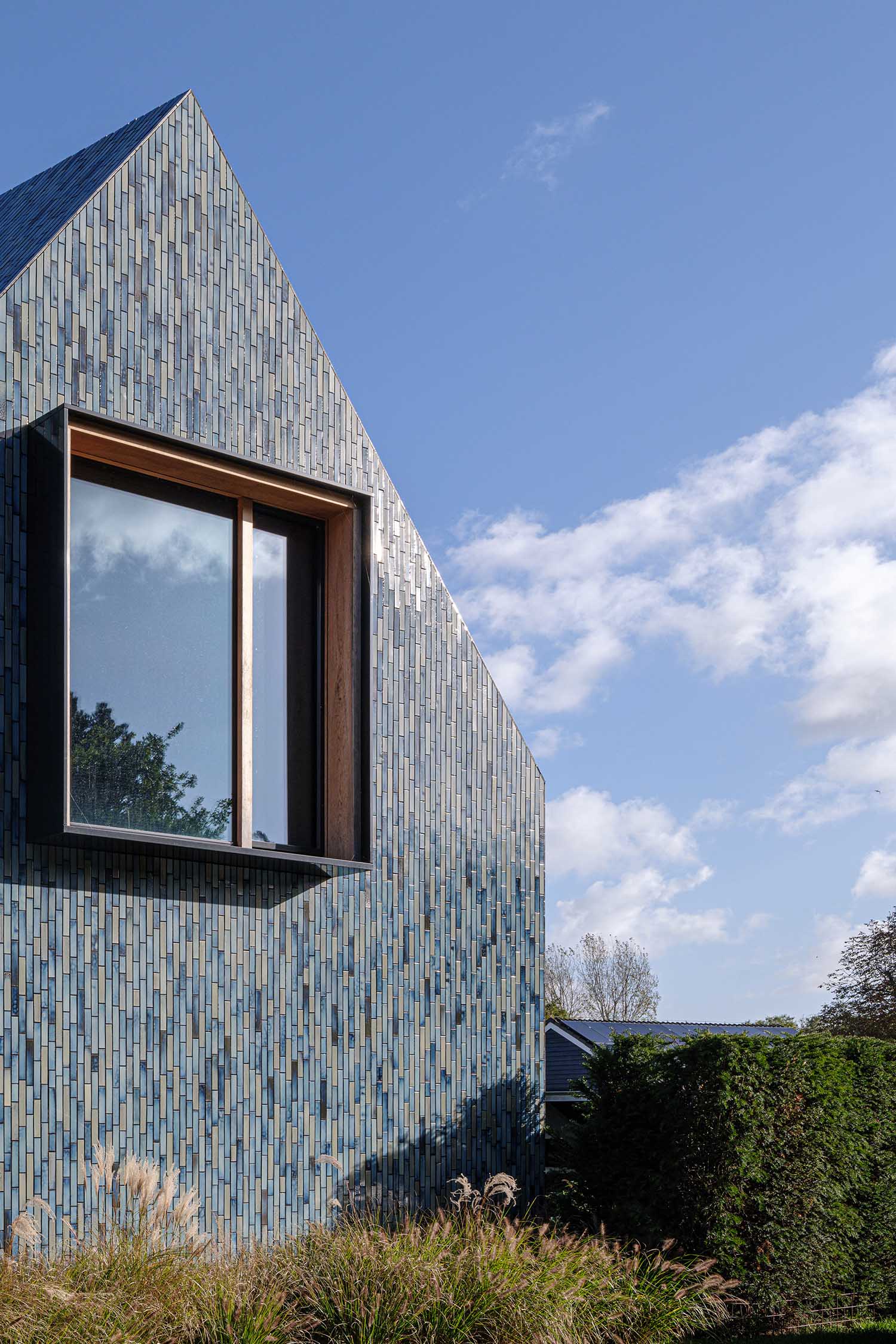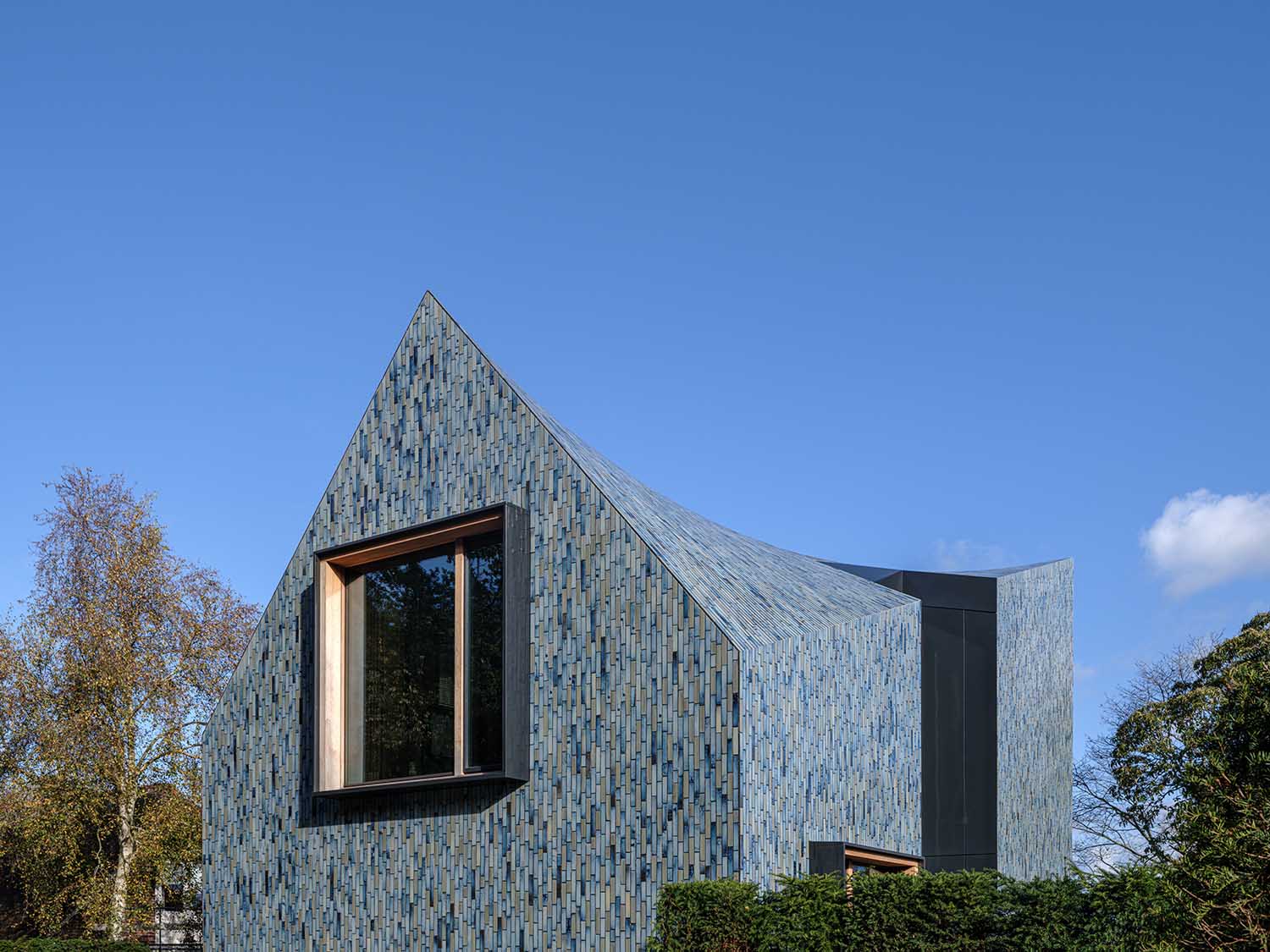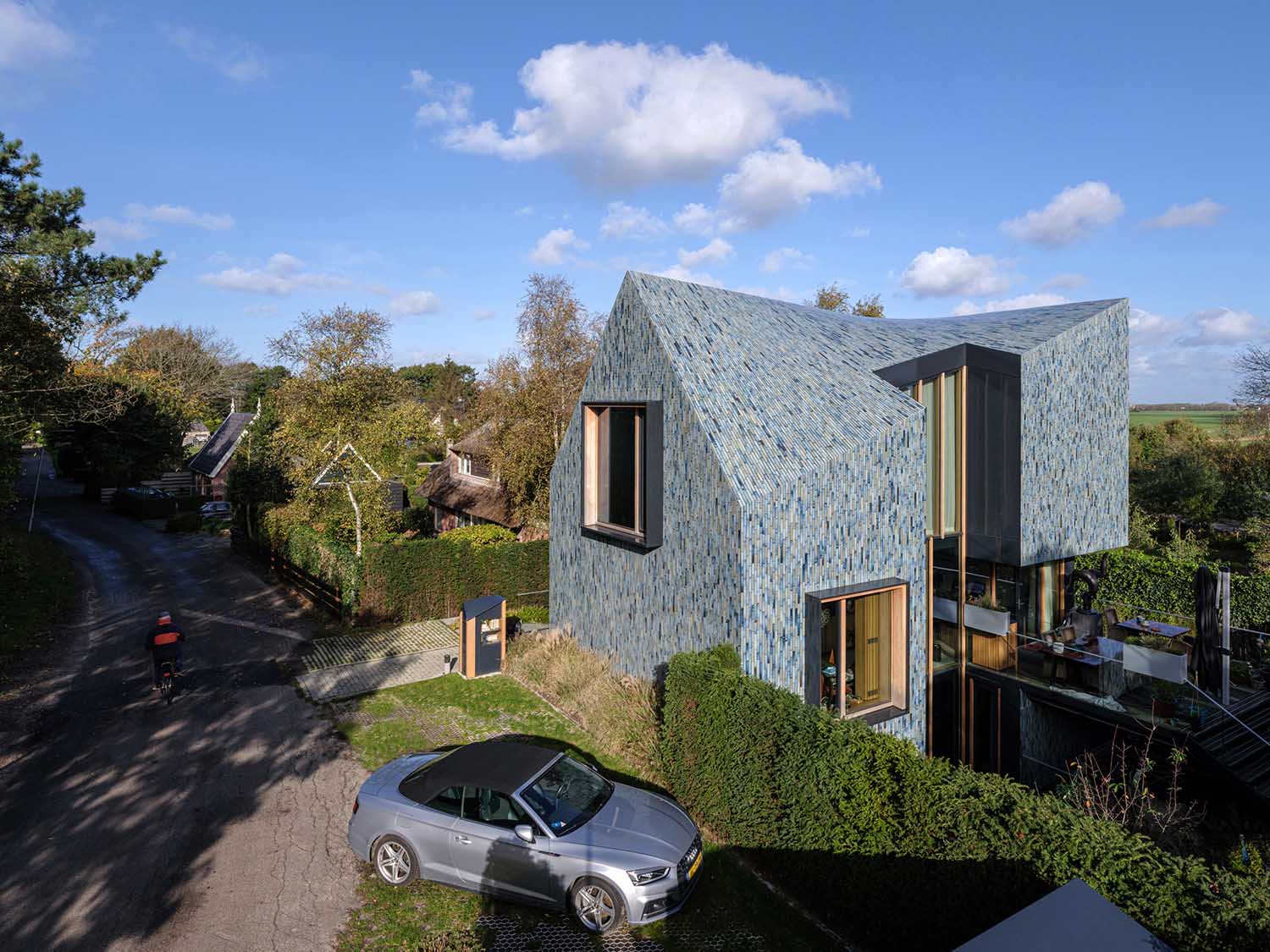 A single natural material was used to clothe the building's facade and roof, expressing the close relationship between the house and its surroundings through a unique ceramic tile coating that encircles the entire structure. The transitions in the landscape, from dune landscape to polder, and the soil strata, from bright to dark, are represented by this bespoke multicolored glazed tile cladding.
All of the interior living areas are arranged around voids that are enclosed by curtain walls and a core that is enclosed in wood paneling. Transparency and light are provided by the curtain wall all the way to the bottom floors. From the basement to the roof of the building, an enclosed element-feature houses supporting features including rising points and restrooms. Using wooden frames that run through the traditional tile work, views of the surrounding countryside are skillfully framed to complete the interior design.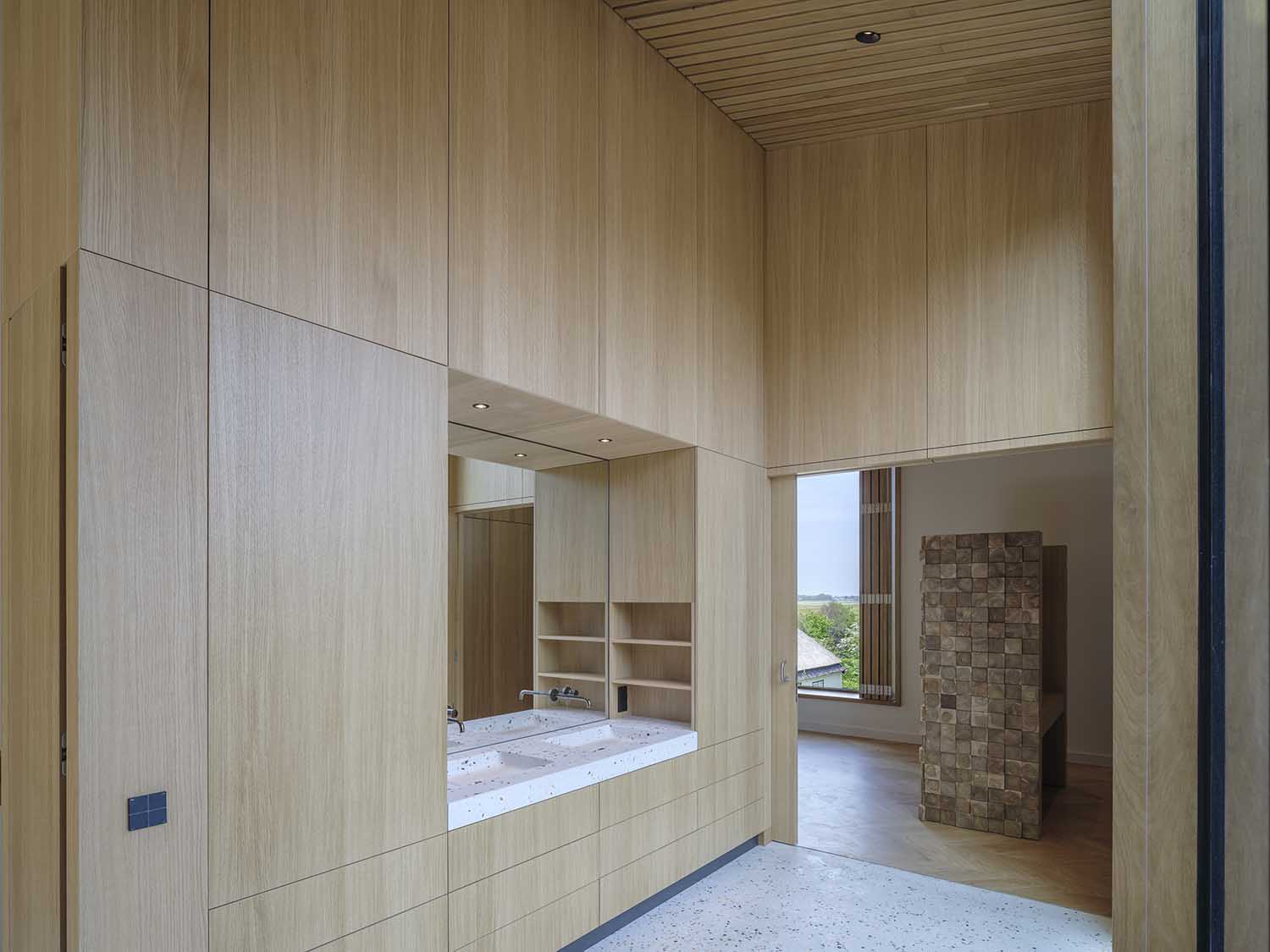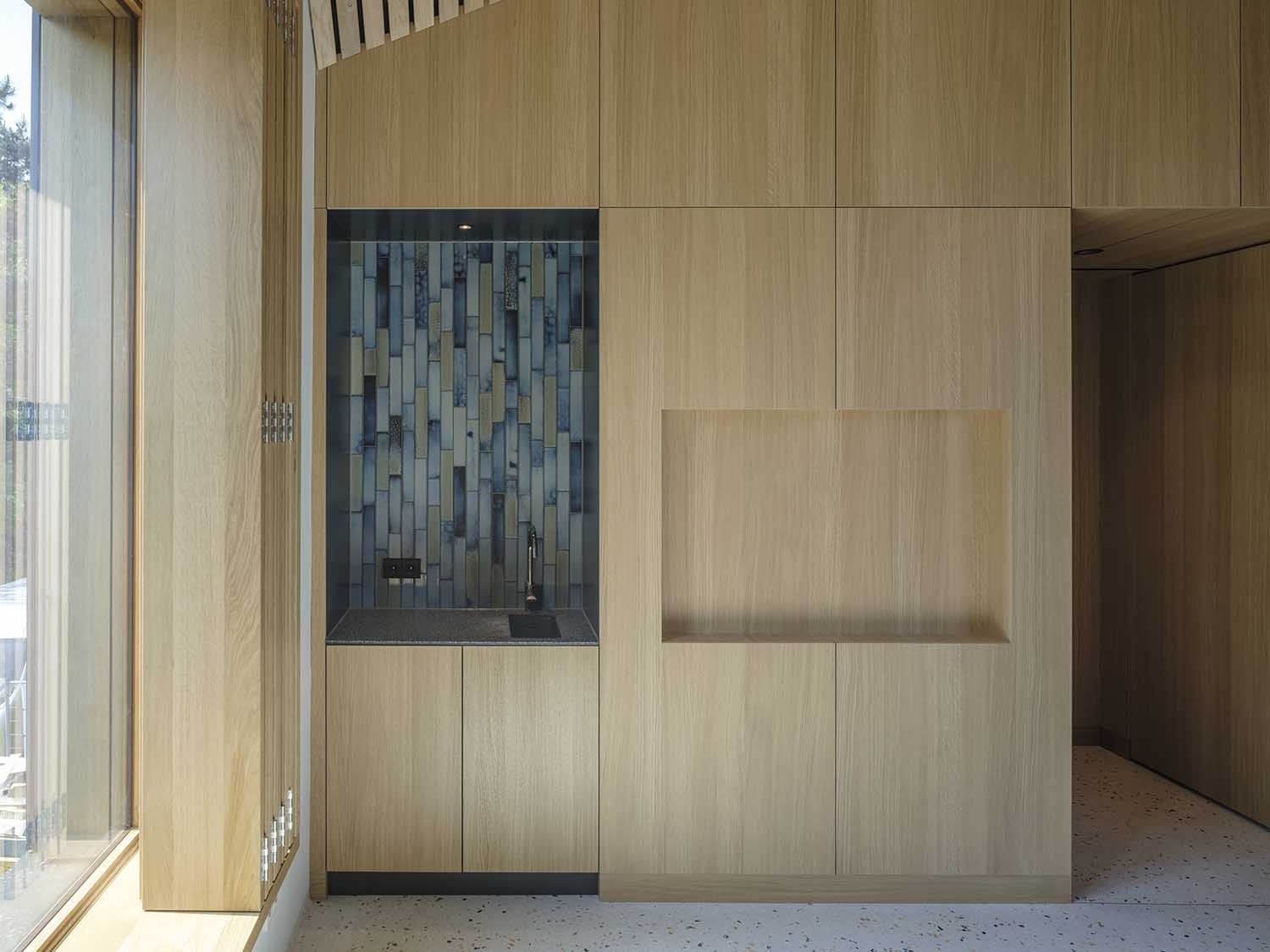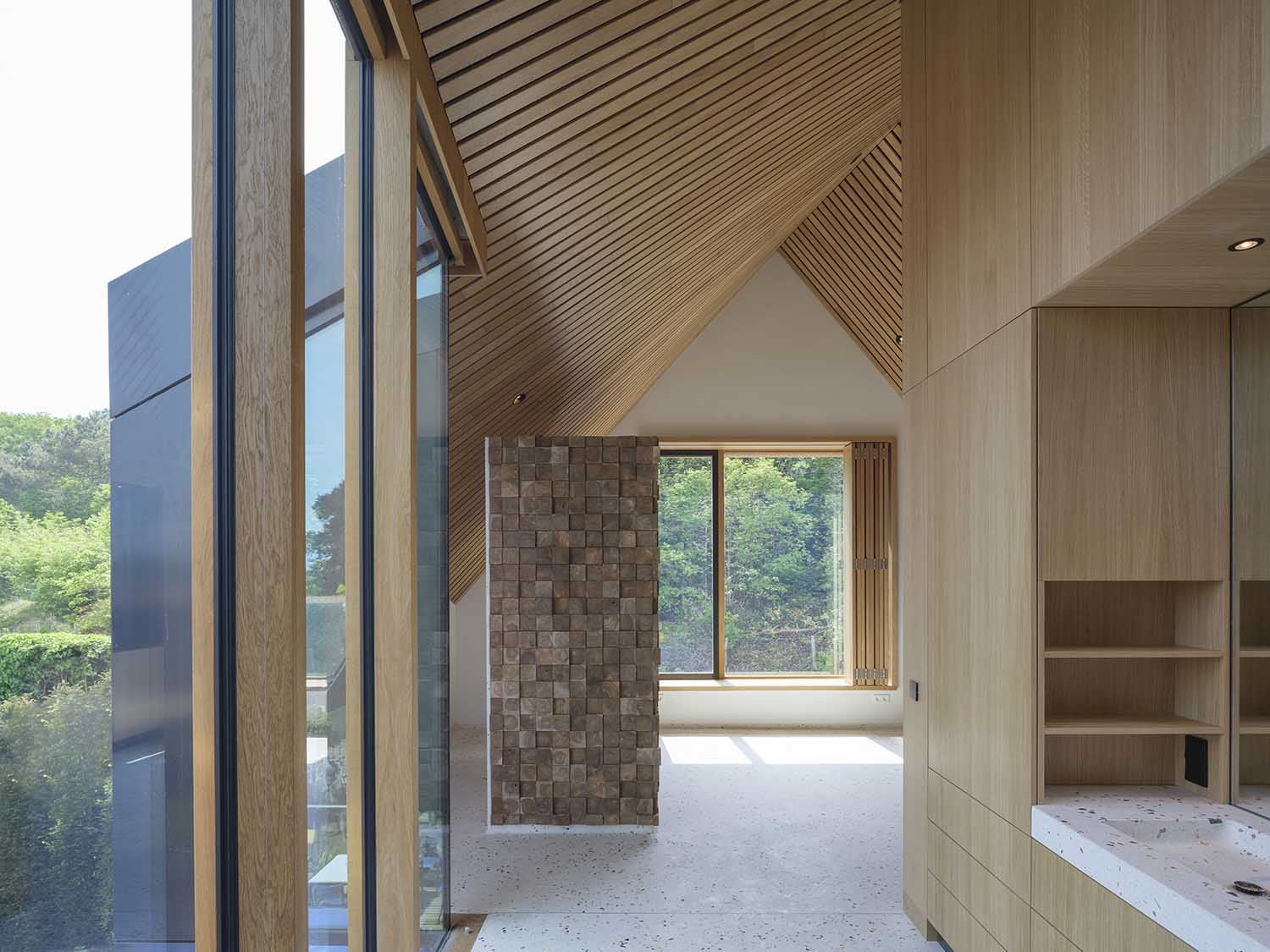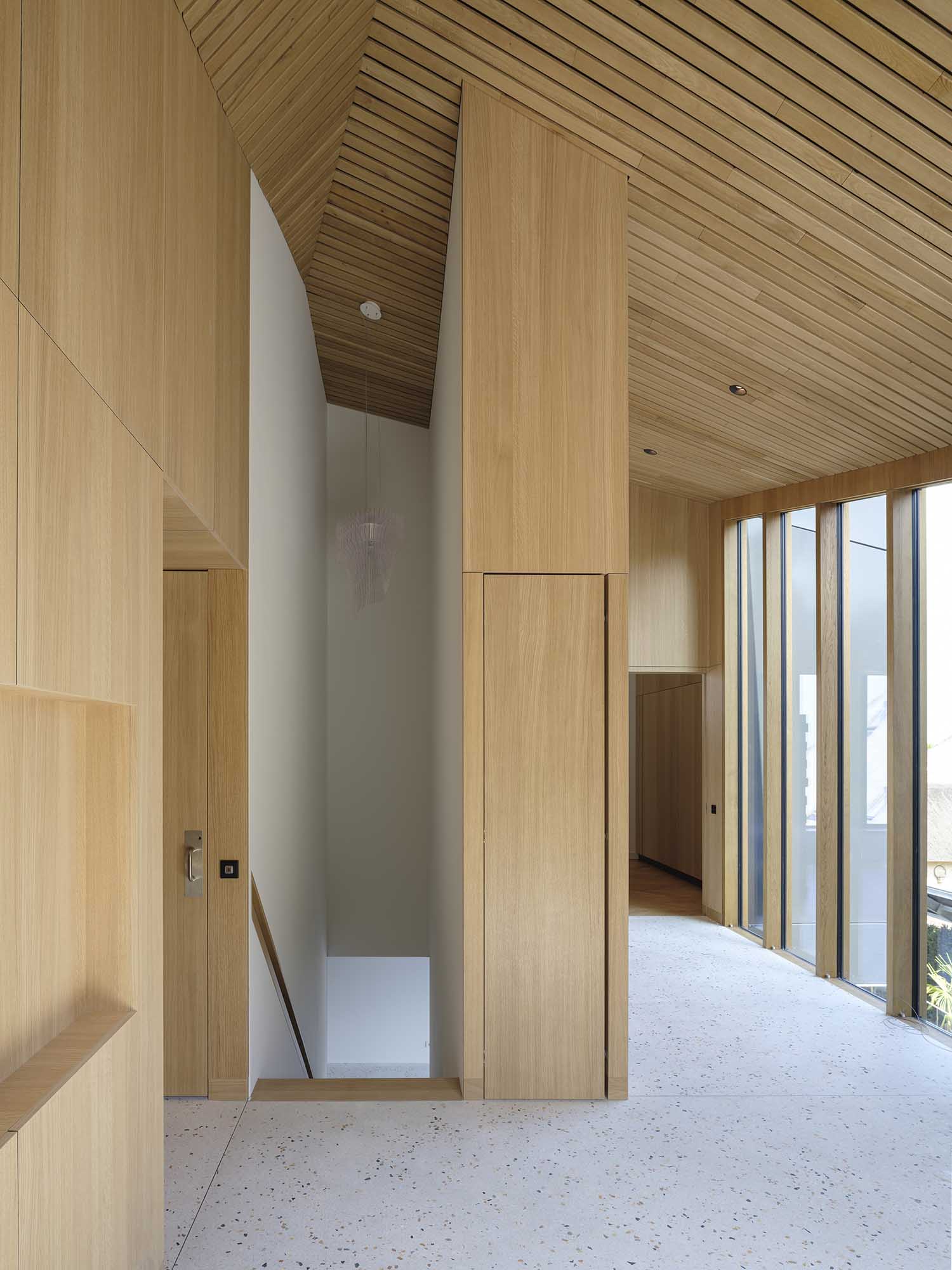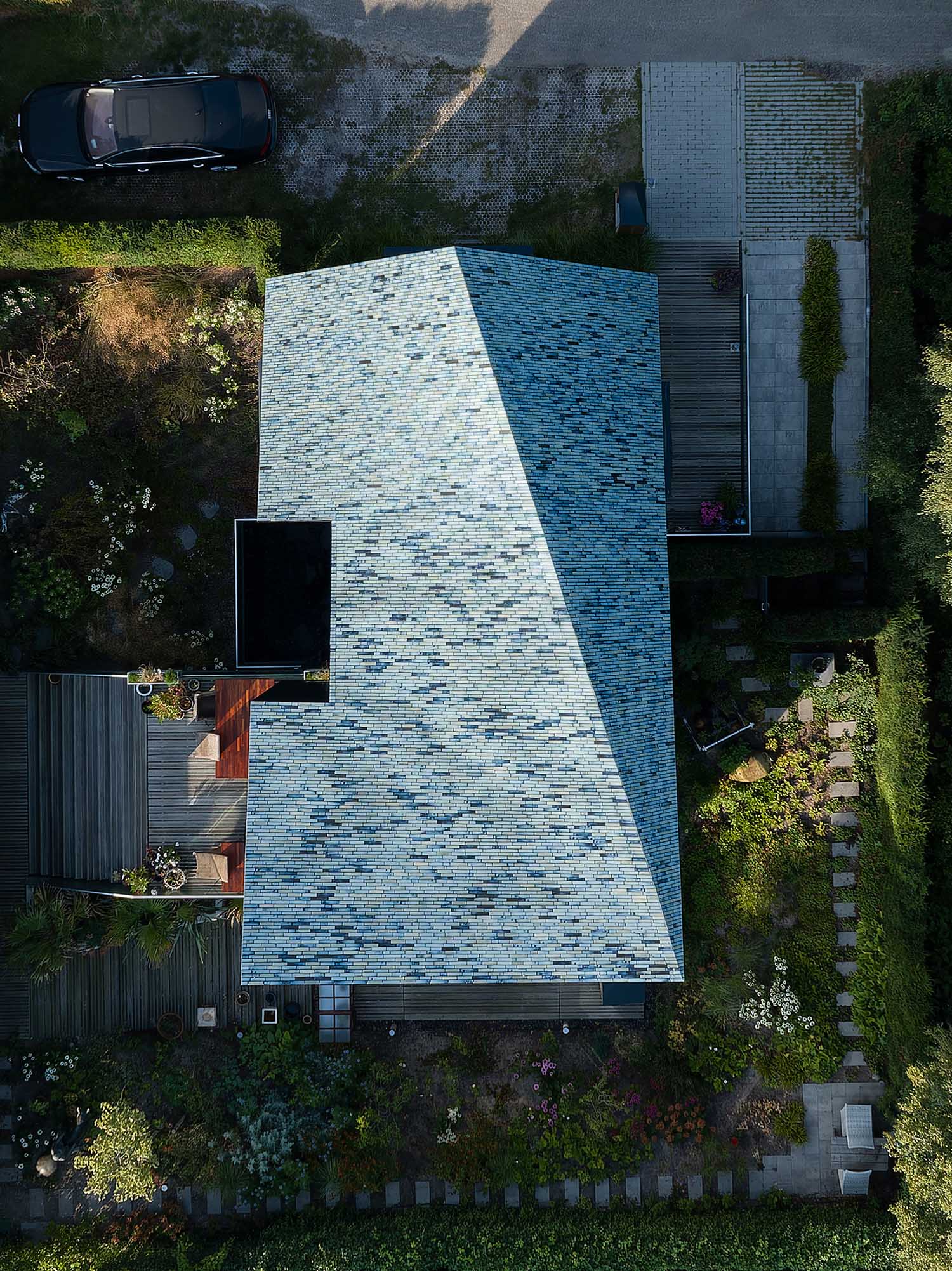 The color and appearance of the façade contribute to the transition from dune to polder landscape. The sloping roof surfaces and exterior walls emphasize the building volume's monolithic presence. These are covered with multicolored glazed ceramic tiles of the same continuous material. The color of these tiles creates a cohesive whole, connecting and blending the building into the transformative landscape. The use of color is consistent with the shades of the environment, ensuring that the villa blends in with the changing terrain. The dune and polder landscape in different seasons is mirrored in the color spectrum of the design, which consists of 5 shades of grey, green, and blue.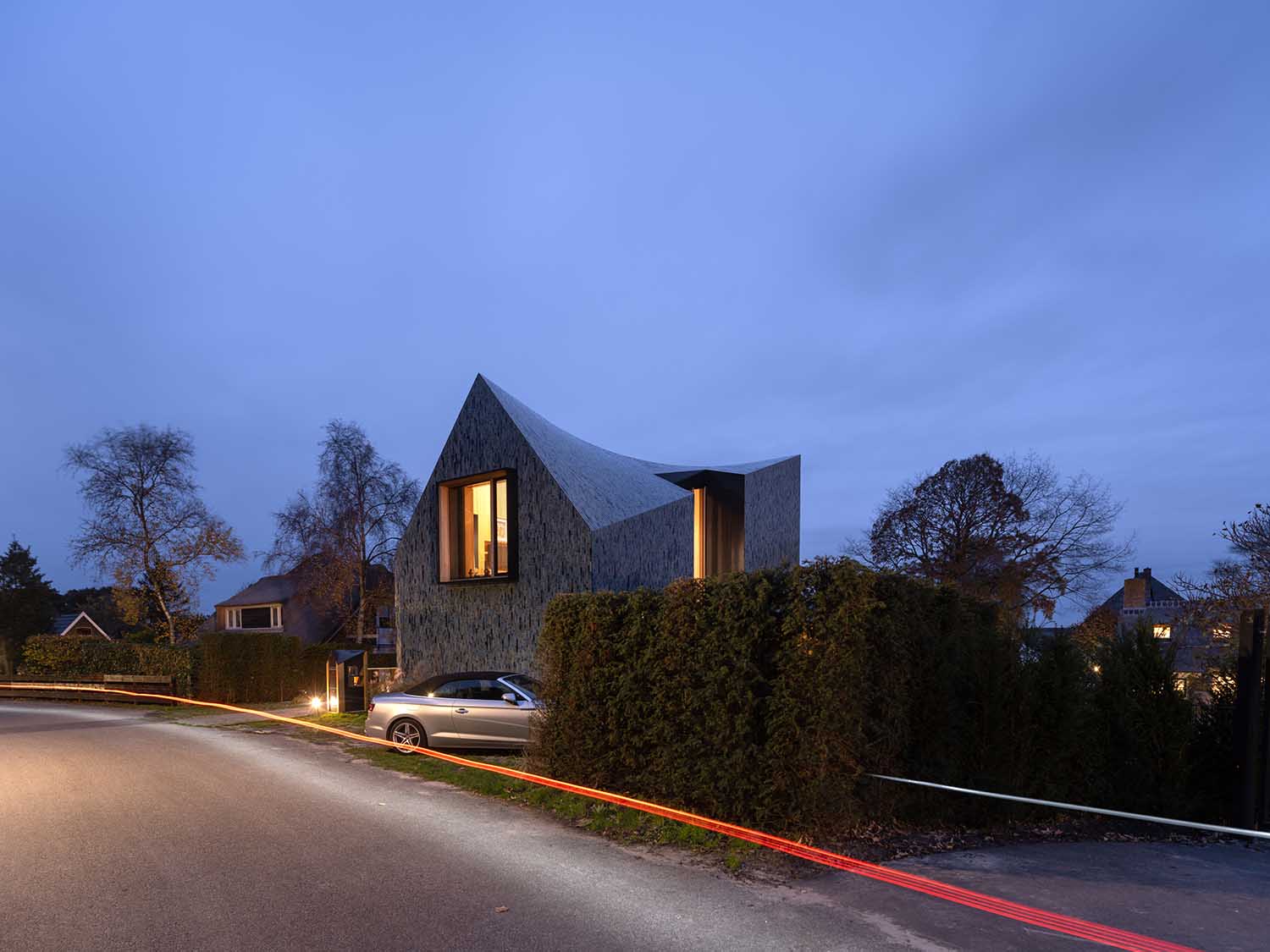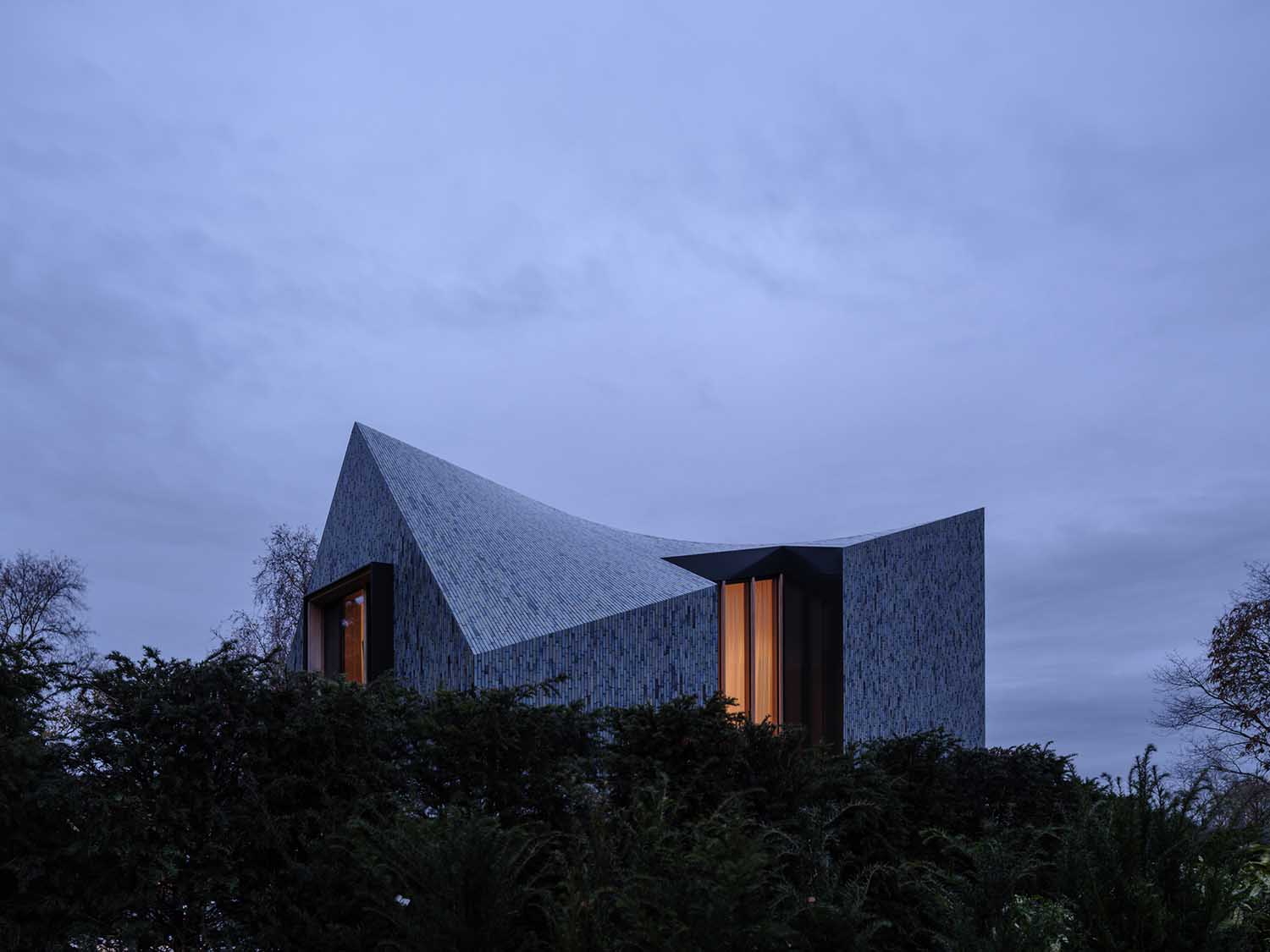 The glazing of the tiles is vivid, glossy, and has an iridescent effect, giving the tiles a pearlescent appearance and affecting how the facade and roof seem when light is incident on them. A variegated, multicolored, natural façade and roof are produced by the interaction of many color tones. There is enough variance to keep things from getting boring and flat. The villa has a really stunning appearance due to the combination of colors and the variations in lighting.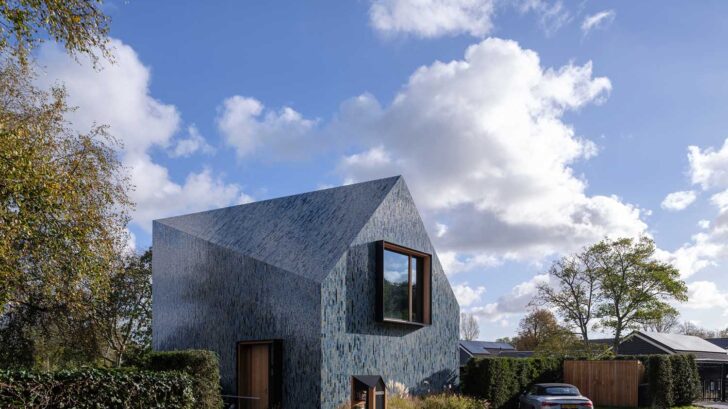 Project information
Programme: Villa with living room, dining room, kitchen, lounge, master bedroom, bathroom, sauna, office, art room, totalling 308m2
Client Private
Design 2021
Realisation 2022
Find more projects by Mecanoo Architekten: www.mecanoo.nl