Estudio Santiago Fernandez in collaboration with Candida Tabet Arquitetura have completed works on this stunning housing complex in Montevideo, Uruguay. The objective of this project was to place five 200m2 duplex houses on a lot while interfering as little as possible with its existing woodland surroundings, emphasizing its harmony with nature.​
The preservation of towering trees near to each house was a top priority. Following extensive research on movement and natural illumination, the architects realized that they might achieve their goal by developing a cross shape plan that was precisely positioned in the terrain. This approach produced an intriguing rhythm in which identical dwellings seemed differently from every angle.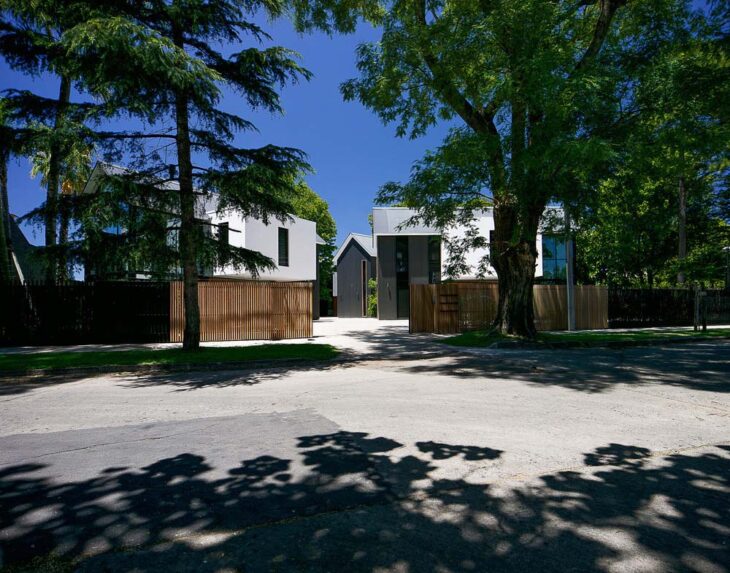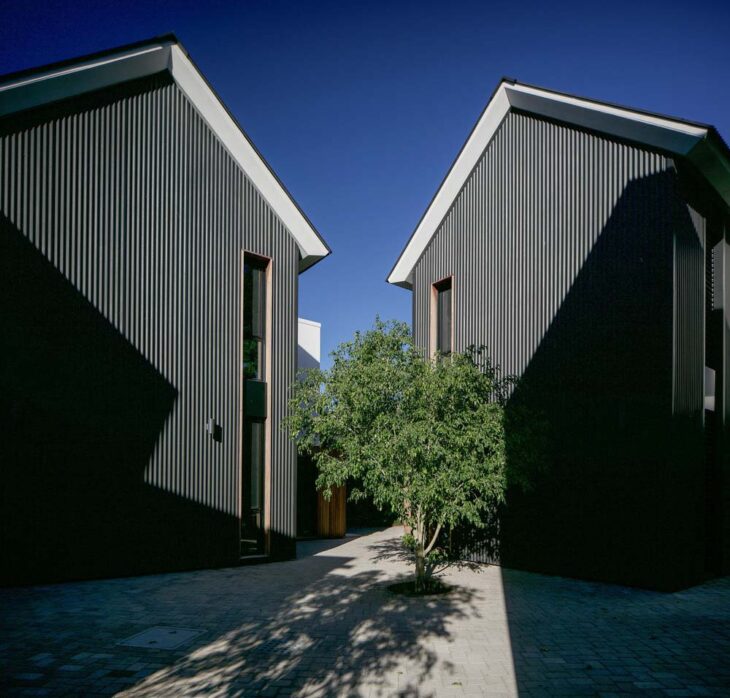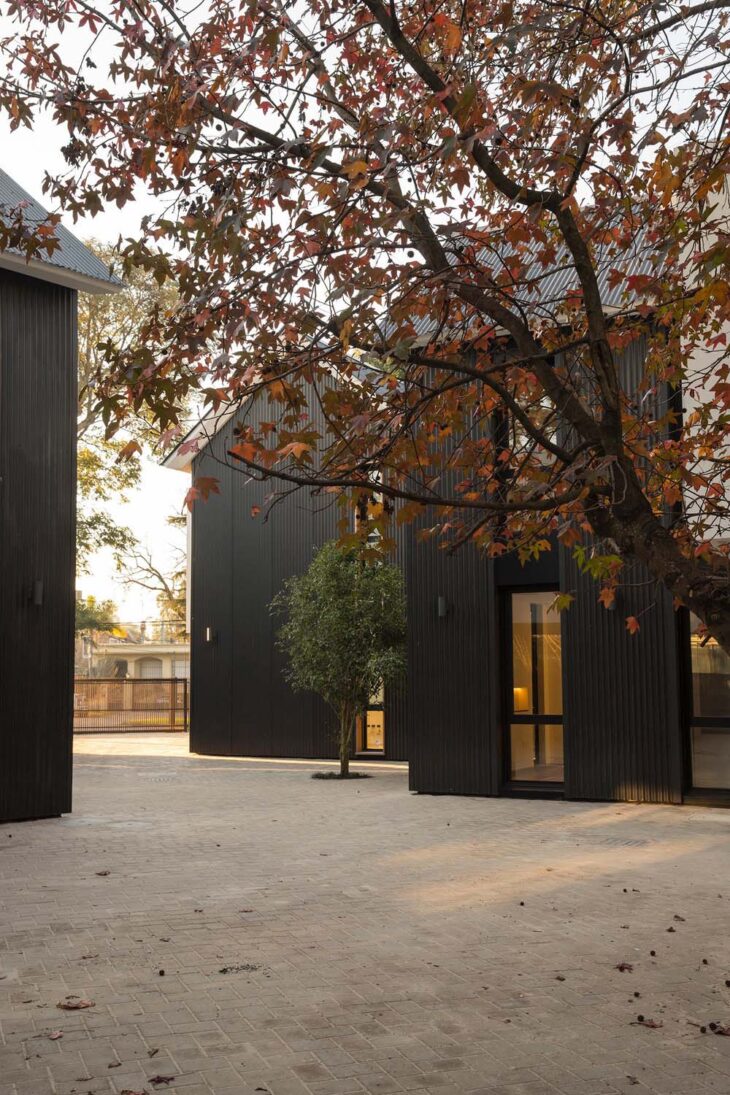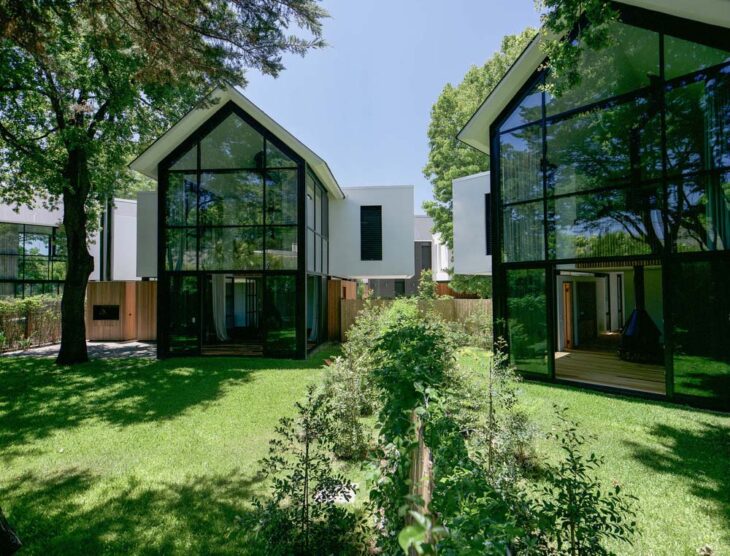 The shed-style roofing and emphasis on socially responsible outdoor living with planted gardens were inspired by a trip to Carrasco, where the architects discovered a strong architectural identity, developed in the first part of the twentieth century with its straightforward beauty and character.
The façade, which is made up of corrugated charcoal gray sheets, wood, white plaster, glass, and local vegetation, exposes a visual quality that was created by a careful selection of building materials and details. On the ground floor are the living and dining rooms, while the kitchen and laundry are enclosed in a volume with outside wooden panels.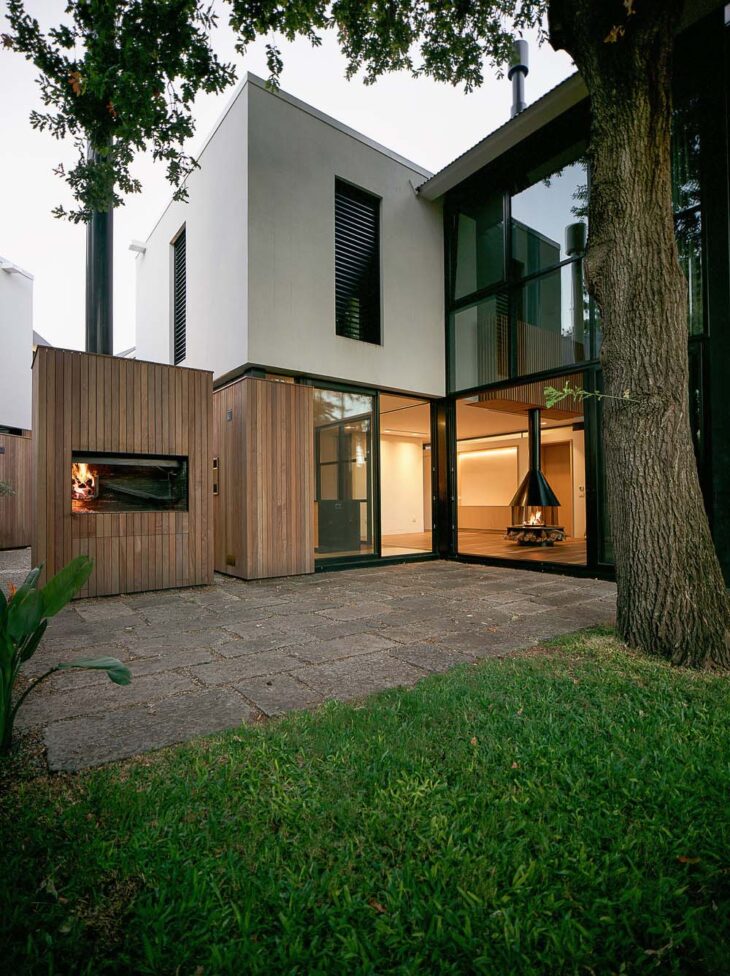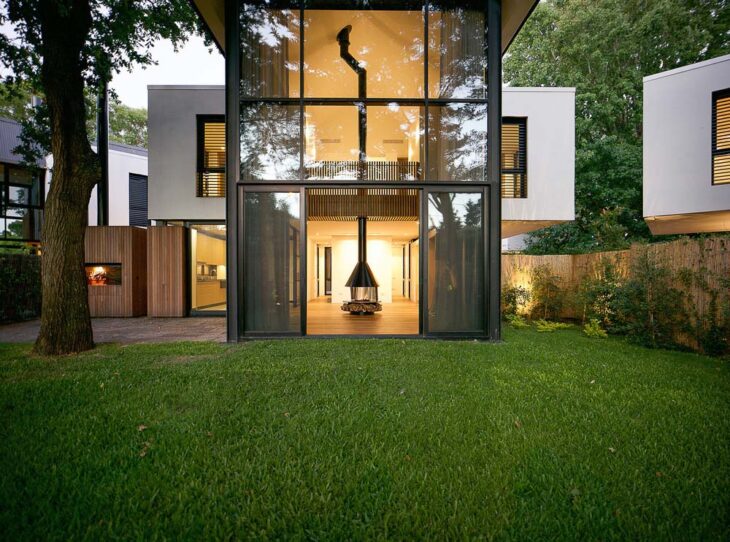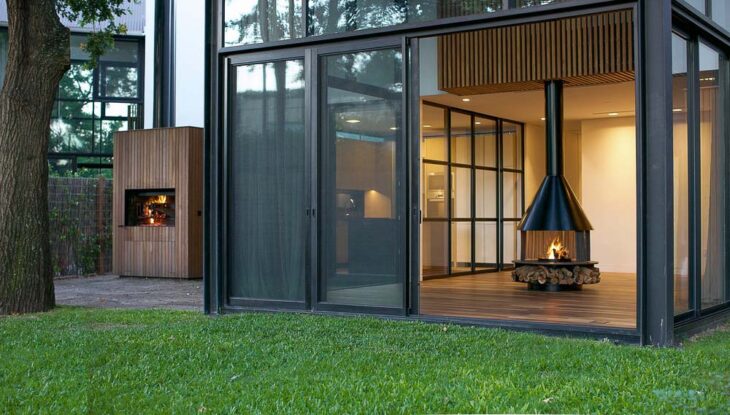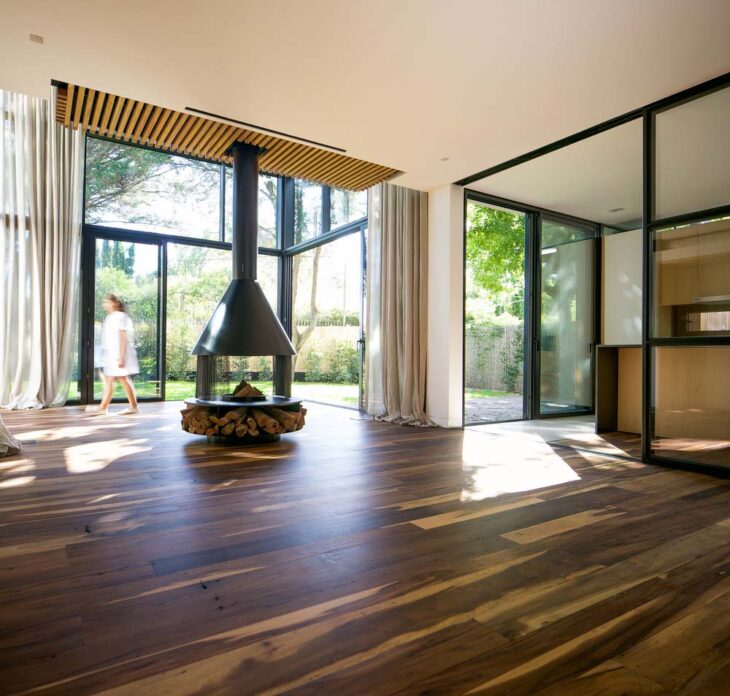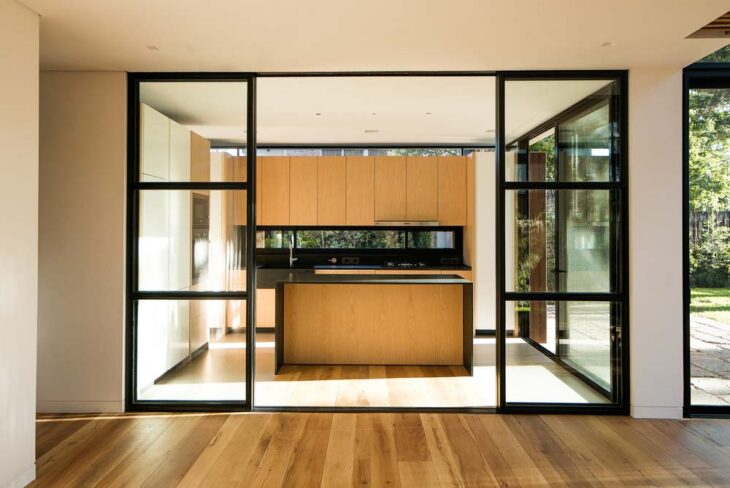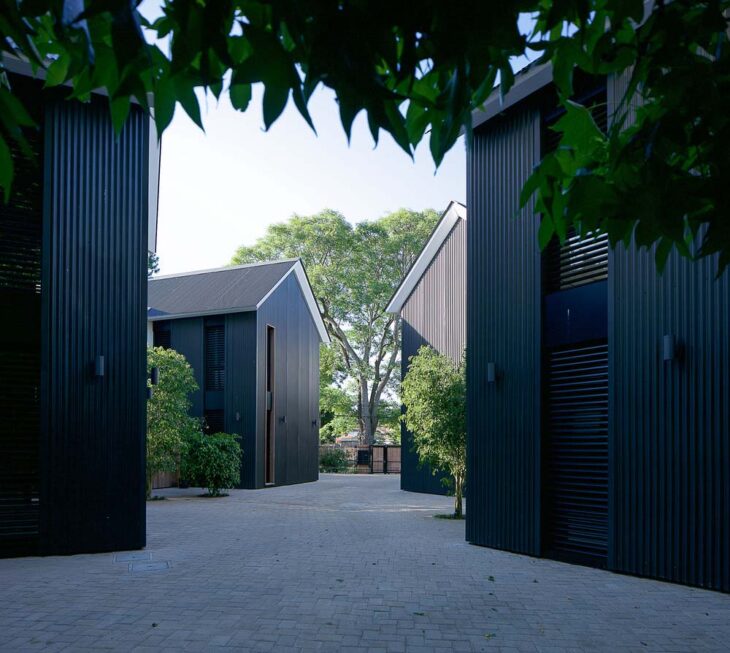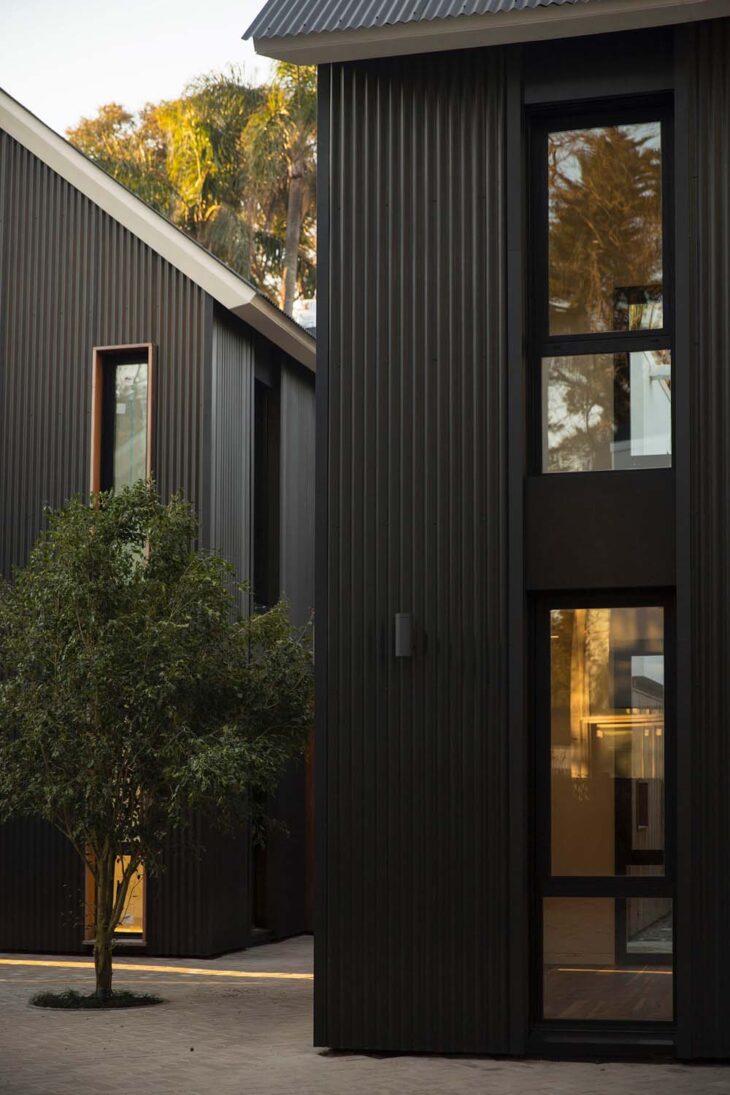 The architects used double glass panels with sun protection for thermal insulation, and they left a space between the wood or corrugated sheeting on the façade and the steel frame on purpose.
The TV room is adjacent to the central volume, which houses the powder room and the stairs leading to the second level, which has three complete suites linked by a mezzanine-style family area. The double-height wall is made up of glass panels that expose the rich outdoor greenery while also allowing for cross ventilation and keeping the air fresh and properly circulated inside the house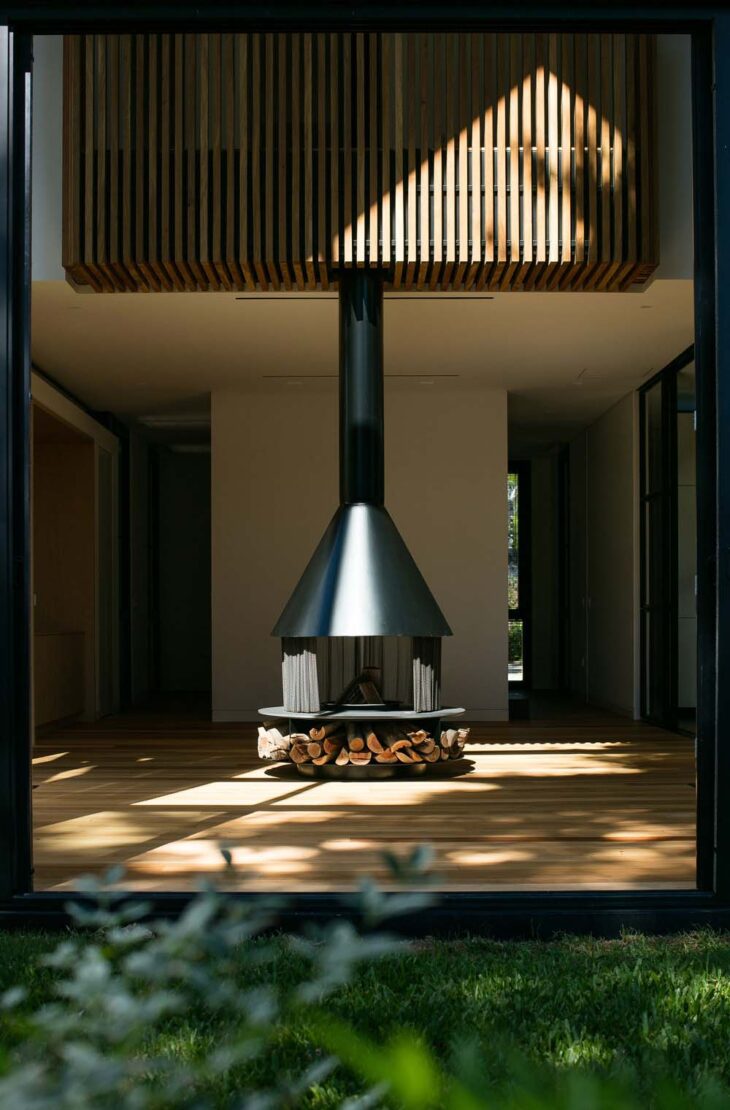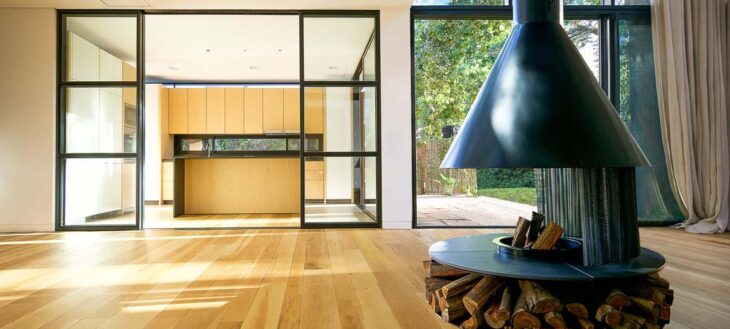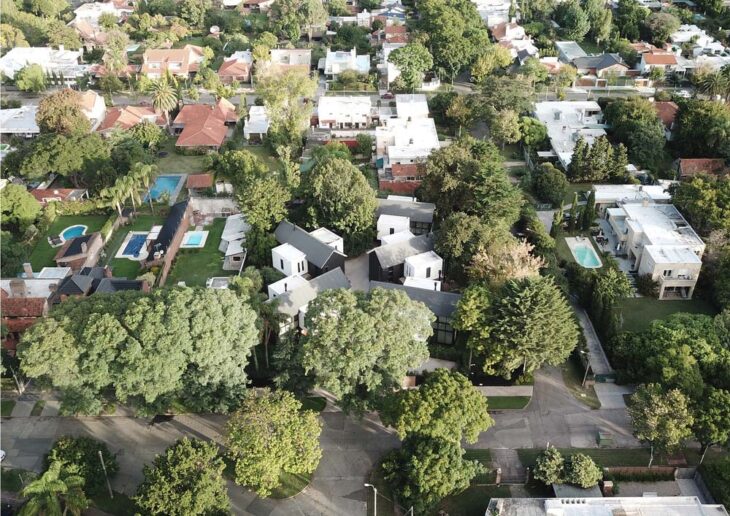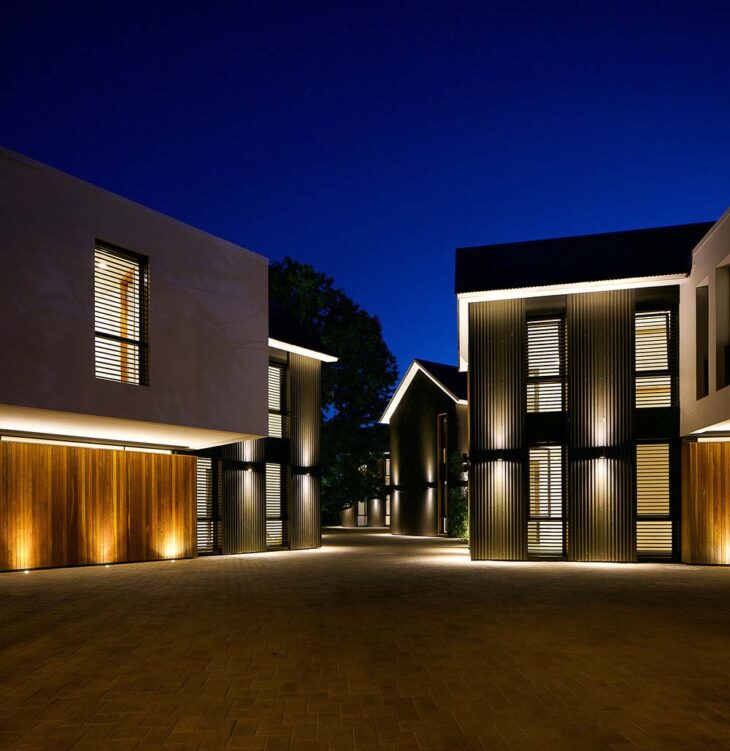 The beautiful trees create a soothing backdrop for an outside patio designed for gatherings, where the major highlight is the BBQ grill. The patio floor is made from reused stones from the previous house, demonstrating the firm's dedication to responsible and environmental design.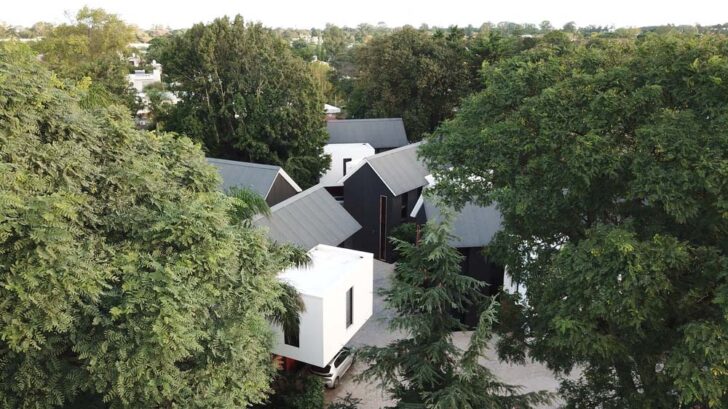 Project information
Architects: Santiago Fernandez @santifernandezarquitecto and Candida Tabet – www.candidatabet.com
Team: Architects Victoria Ferri, Gonzalo Berrutti, Agustina Capurro and Carolina da Mata.
Photographer: Reinaldo Coser
Metallic Structure: MTA Ingenieria
Steel Frame: Premier Drywall
Iron and Concrete Structure: Magnone-Pollio Ingenieros
Aluminum Carpentry: Alufran
Hydraulic Installation: Architect Mariana Caceres
Electrical and Lighting Installation: Architect Leticia di Fabio
Lighting: Trios Lighting
Landscaping: Rosario Algorta