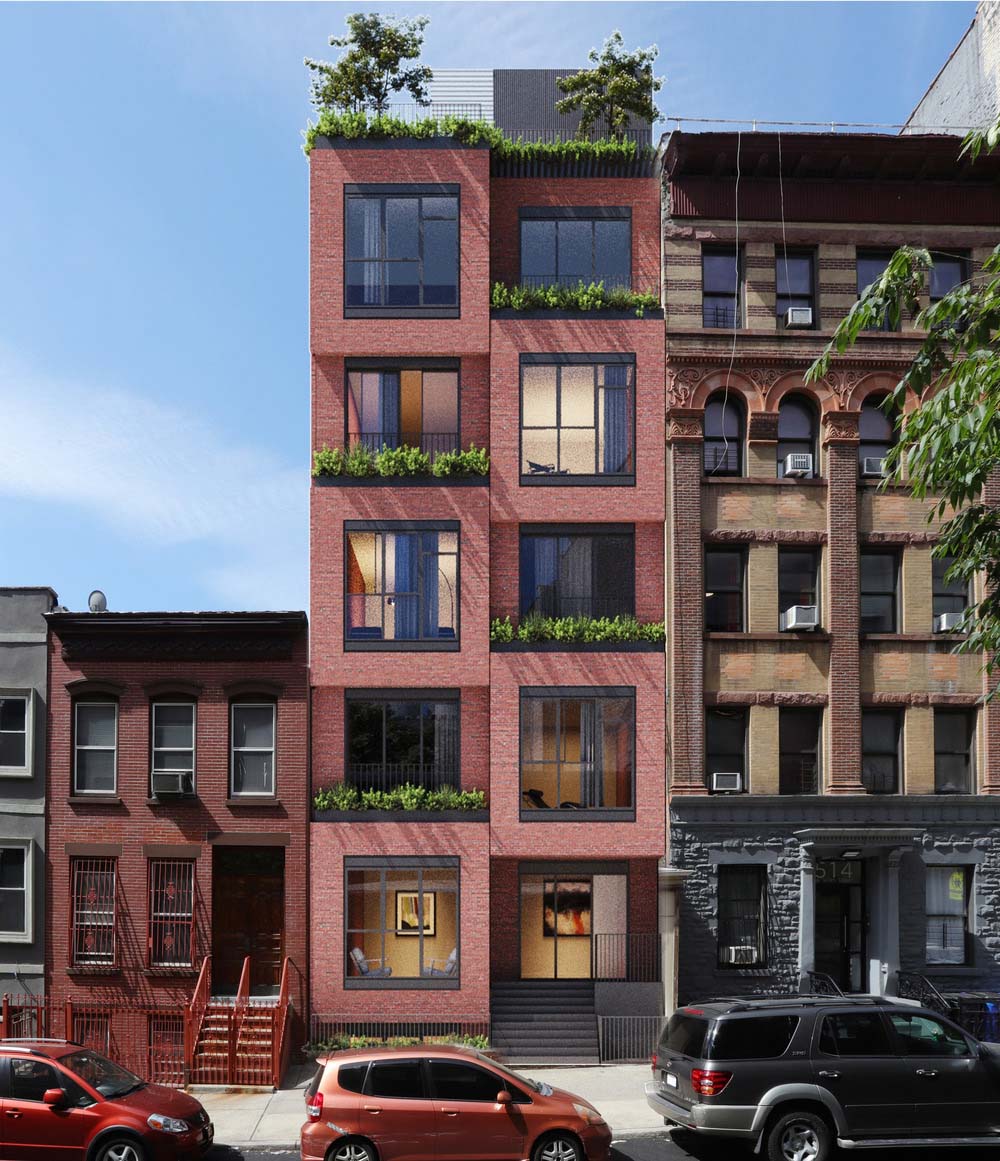 Multidisciplinary ADAT Studio has unveiled Opera169, a six-story residential building in Washington Heights, Manhattan. The new project is being completed by Harrest, a global real estate development firm, and intends to optimize outdoor areas and foster a sense of community in a lush and historic New York neighborhood.
Washington Heights is seen as a model of integration and sustainable growth in Manhattan due to its sizeable Dominican expat community and Latin-inspired stores, restaurants, and outdoor markets. Opera169's goal is to respect Washington Heights' unique character while bringing a fresh, cutting-edge idea to residential construction. The project respects and promotes the diverse community and green nature of the neighborhood.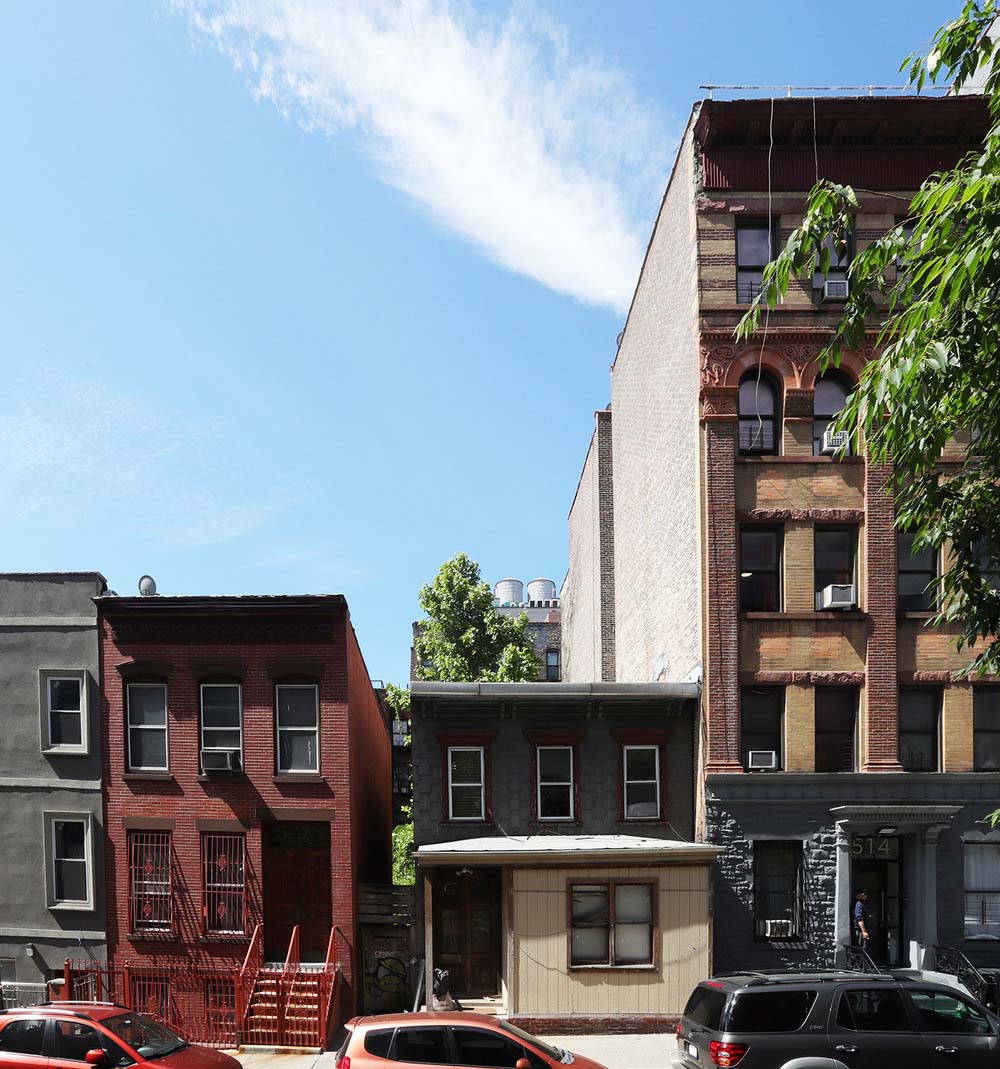 The six-story building on 169th Street honors the material palette of the surrounding urban environment with its geometrical forms and brick walls. Every level's layout has been carefully thought out in order to maximize plot usage and keep the backyard green as the basement unit's outside extension. The building contains 8 apartments in total, and each one has additional space provided by storage rooms in the cellar. The shared foyer makes it easy to socialize with the other residents.
"We conceived of a building that could promote a new way of living, and is designed to connect the residents with their green and historic neighborhood. With an enhancement of outdoor spaces, and its environmental and energy efficiency, Opera169 is intended to be a model of integration between inside and outside: a new urban residential experience in Manhattan fostering human interaction for a better quality of life,"
– explain Antonio and Andrea.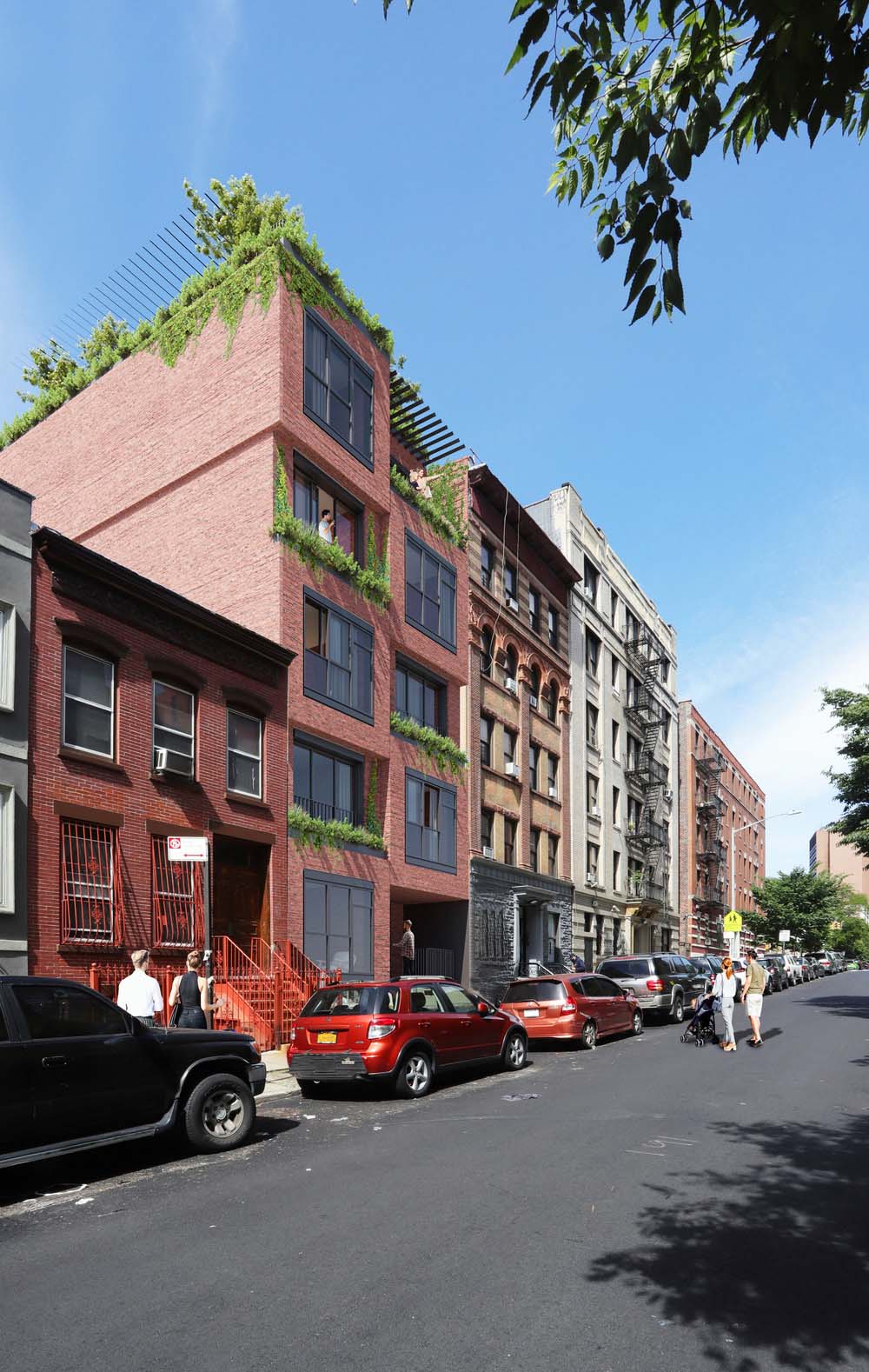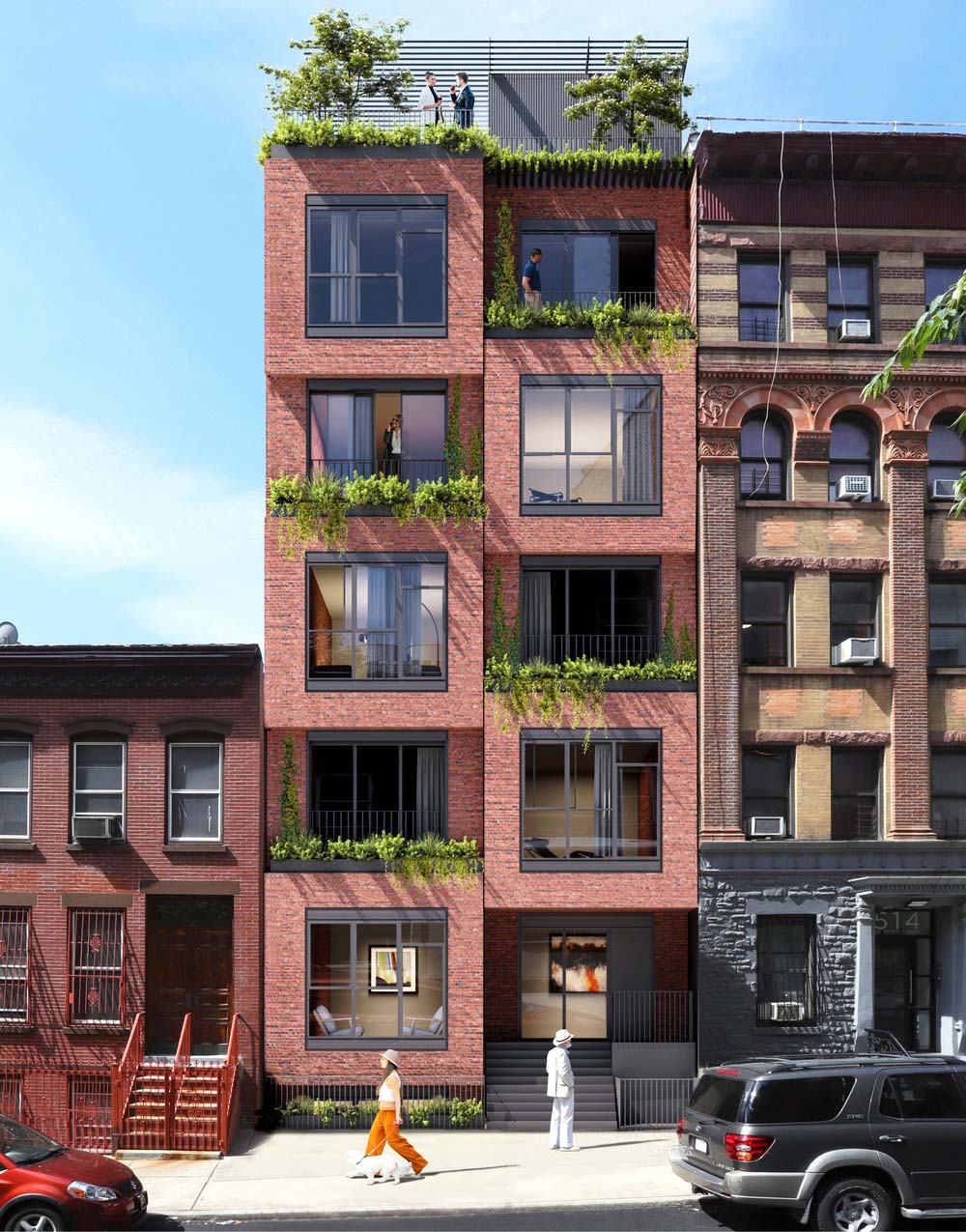 In keeping with their core values and on the foundation of an integrated design that prioritizes wellbeing and sustainability, ADAT Studio has suggested individual balconies for every unit. The balconies will give the building's streetfront and backside life and encourage interaction among residents in an urban setting. A public roof terrace serves as the focal point of Opera169's shared spaces (740 SF). A more resilient and fair urban environment can be shaped with the help of green roofs, which are a nature-based solution. They can increase stormwater resilience, filter air pollutants, soften excessive heat, reduce carbon emissions, increase biodiversity, and provide new recreational spaces if they are properly constructed and situated.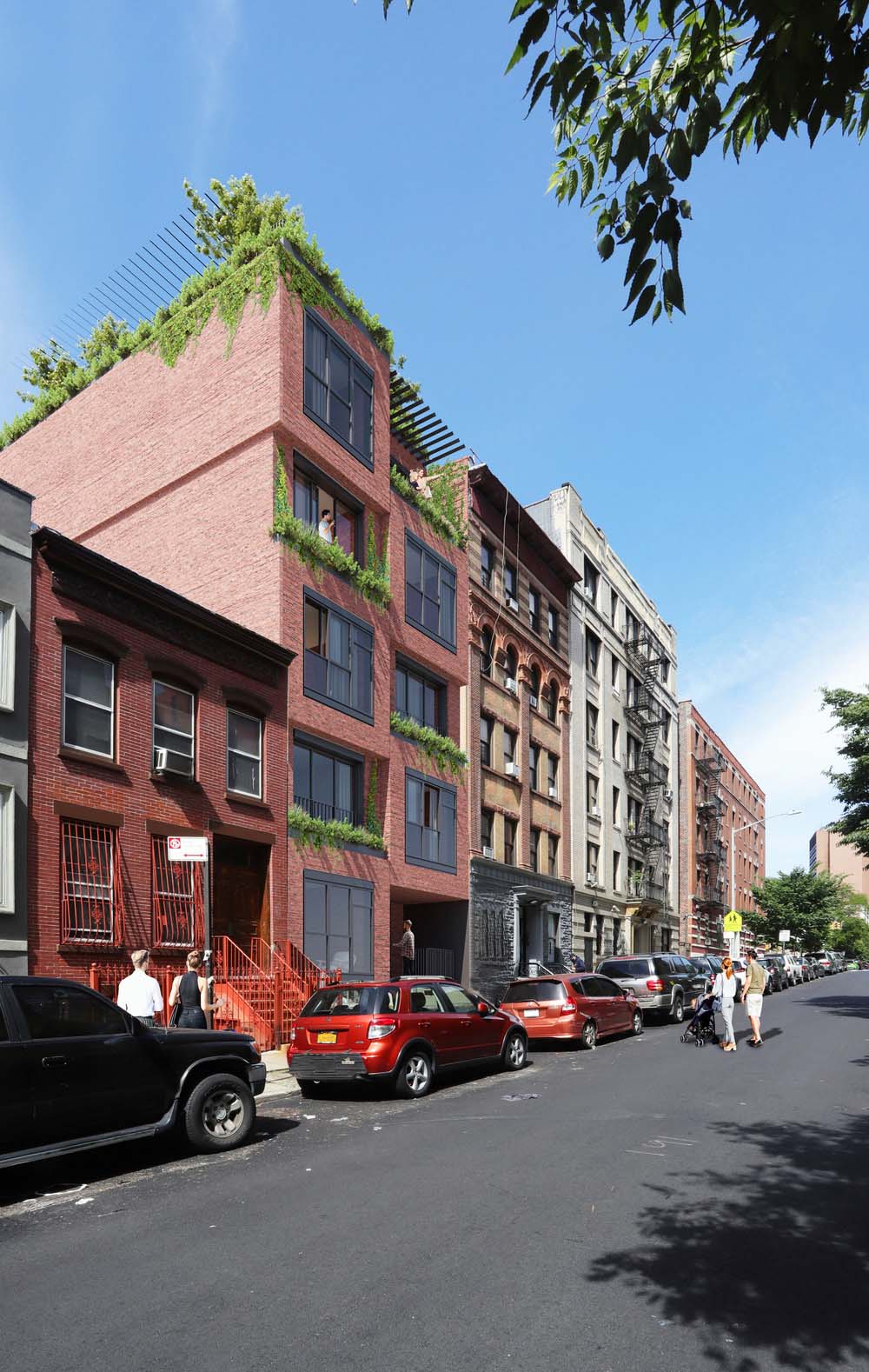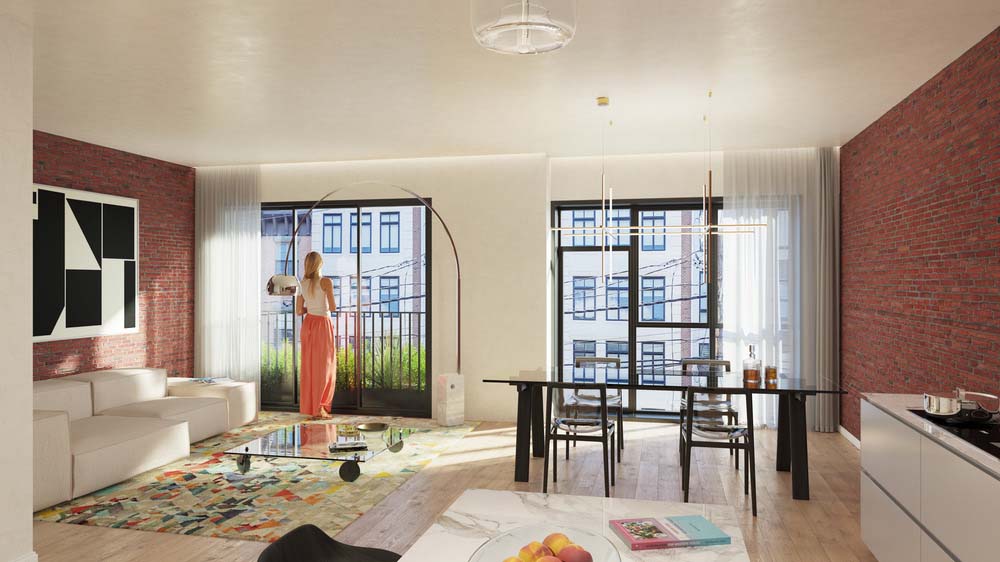 Opera169 is a human-scaled residential building that honors the neighborhood's desire for natural spaces while also meeting the needs of a post-pandemic culture that is more aware than ever of the importance of interpersonal relationships and direct contact with nature. The project is currently in the planning stages and is expected to be finished in 2024.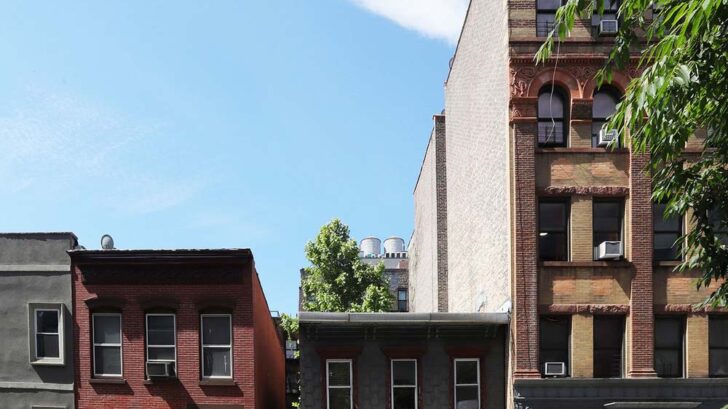 Project information
Team: ADAT Studio – Antonio Atripaldi and Andrea Debilio – adatstudio.com
Client: Harrest
Co-Architects: Misra Group