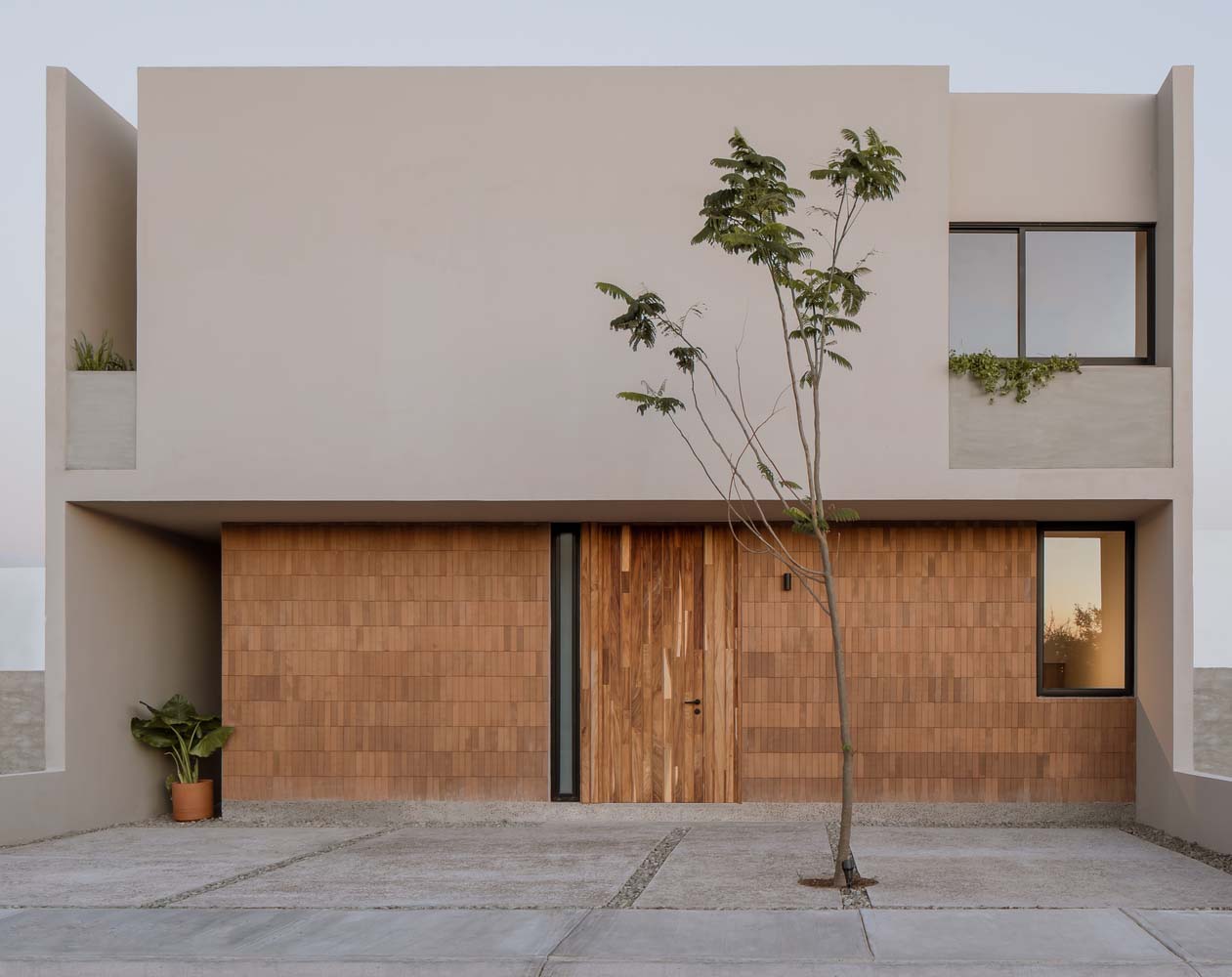 Toru Arquitectos have recently completed work on their latest residential project in Santiago de Querétaro, Mexico – San Martín House. On the client's request, the single-family home was constructed on a plot in the city of Querétaro that had a very desirable location. Since it didn't have a final user when it was designed and built, it had to be useful for the general public while still featuring finishes and details that set it apart from the other homes in the neighborhood. The private section is located on the upper level and consists of three bedrooms, the main one of which has a dressing room and a bathroom. They have three parking spaces, a study, a half-bath, a kitchen, a dining room, a living room, a laundry room, and a patio on the ground level.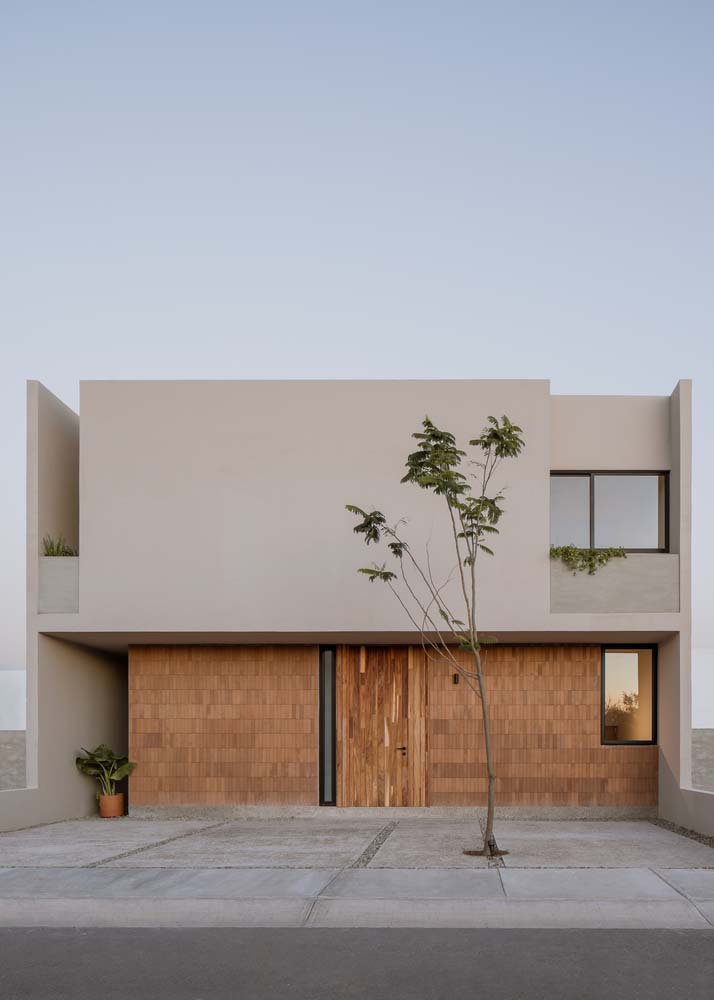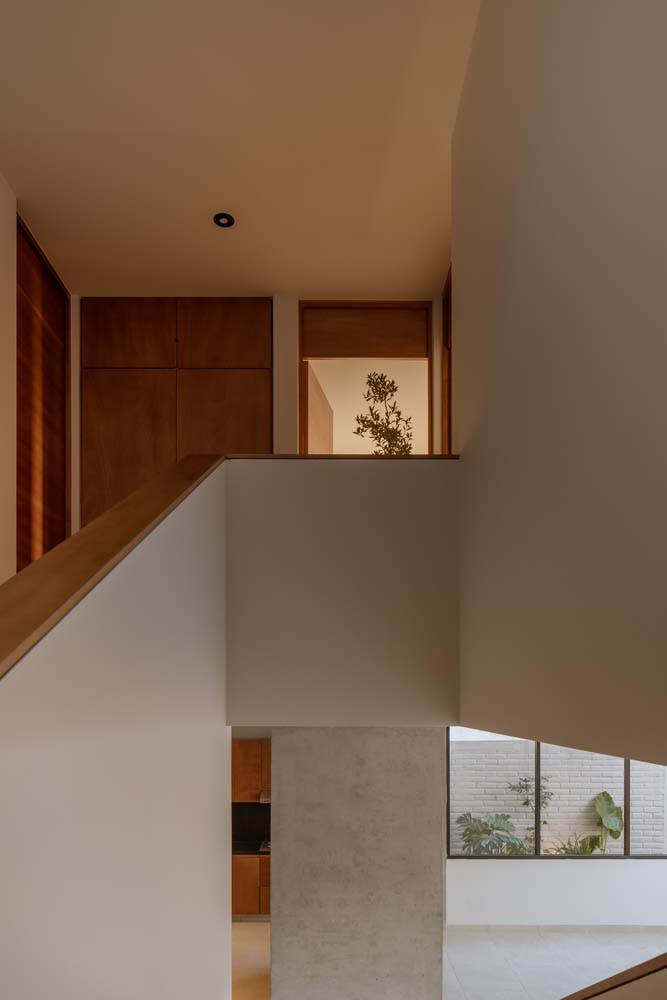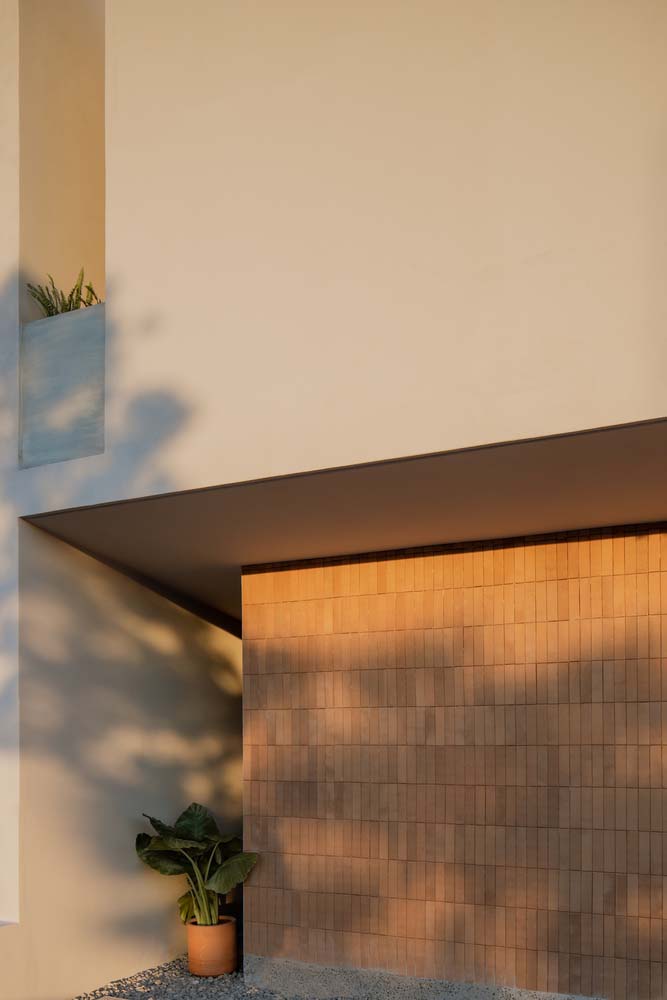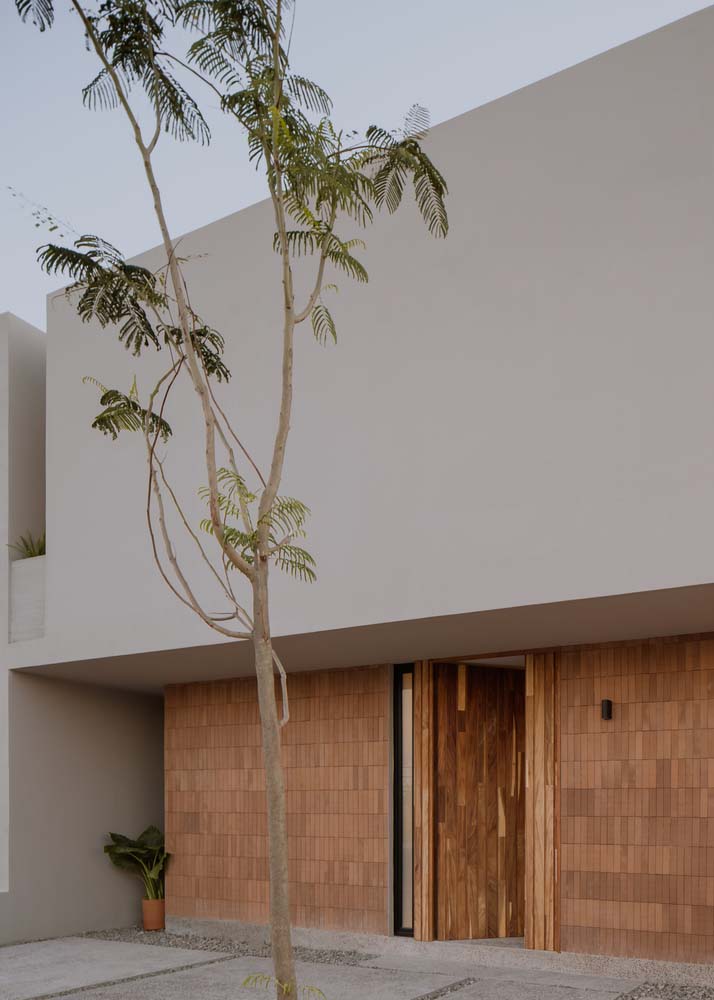 Although there is room for a small garden, it was decided to fill it with crushed gravel and clay pots instead to reduce the amount of water and upkeep needed for the lawn without compromising the freshness provided by the plants. The main façade of the building receives sunlight from the west, thus a tabaching tree was also planted there. These trees' crowns form a sort of "umbrella," which is intended to reduce the warmth there. Avoiding having wide windows in the front and looking for different orientations are other ways to keep the house cool in the area. In addition to using skylights in the restrooms, changing areas, and hallways.
The architects utilized okume veneer, a wood with little grain that is particularly adaptable when contrasting with other materials, for this project. They employed a very clean color scheme, virtually all of the flooring, walls, ceilings, and covers have the same tone and texture. Highlighting mainly on the interior wood and black accents. Due to structural concerns, there are even a few exposed concrete walls, left in their natural hue as it does not deviate from the color scheme that was chosen.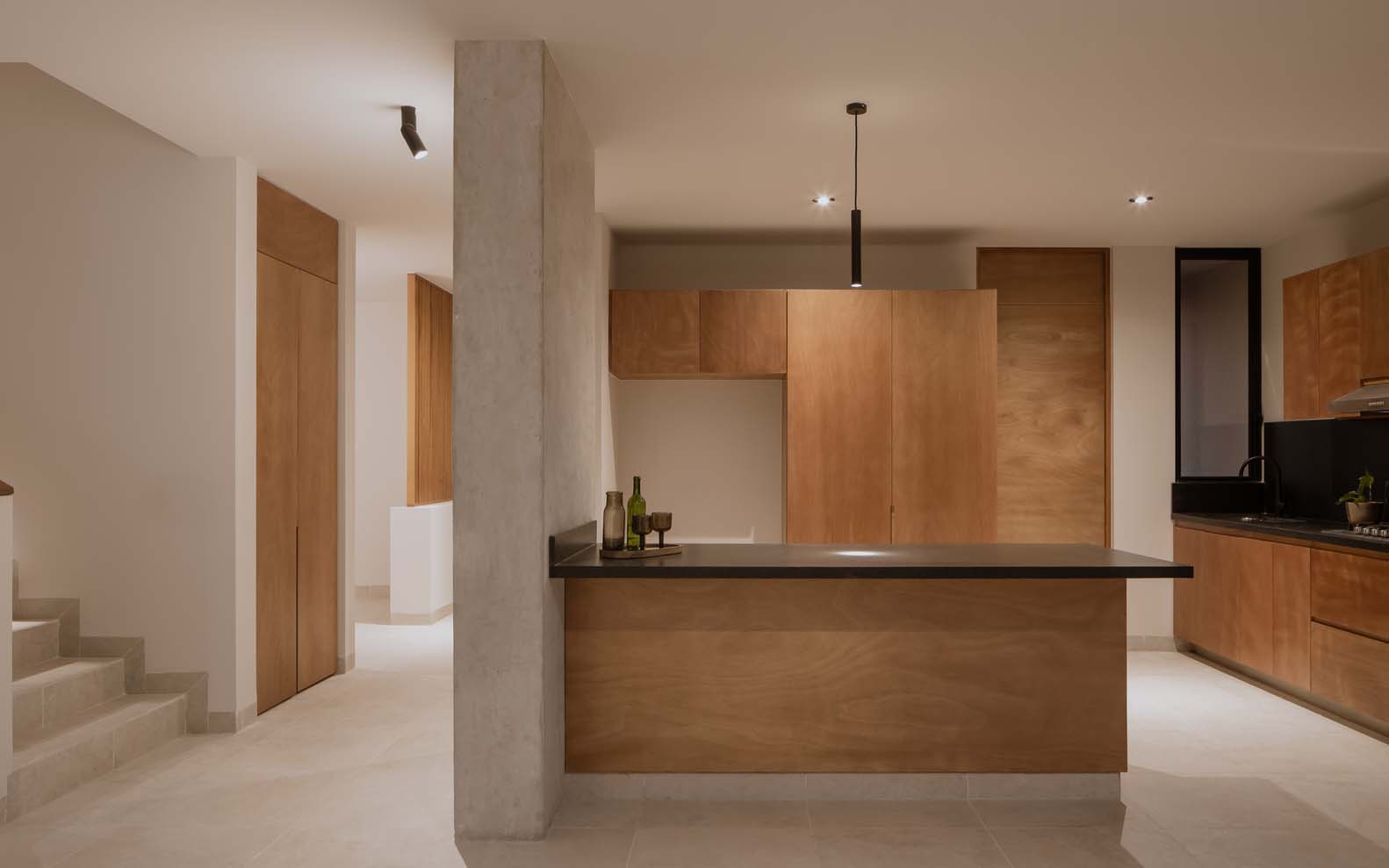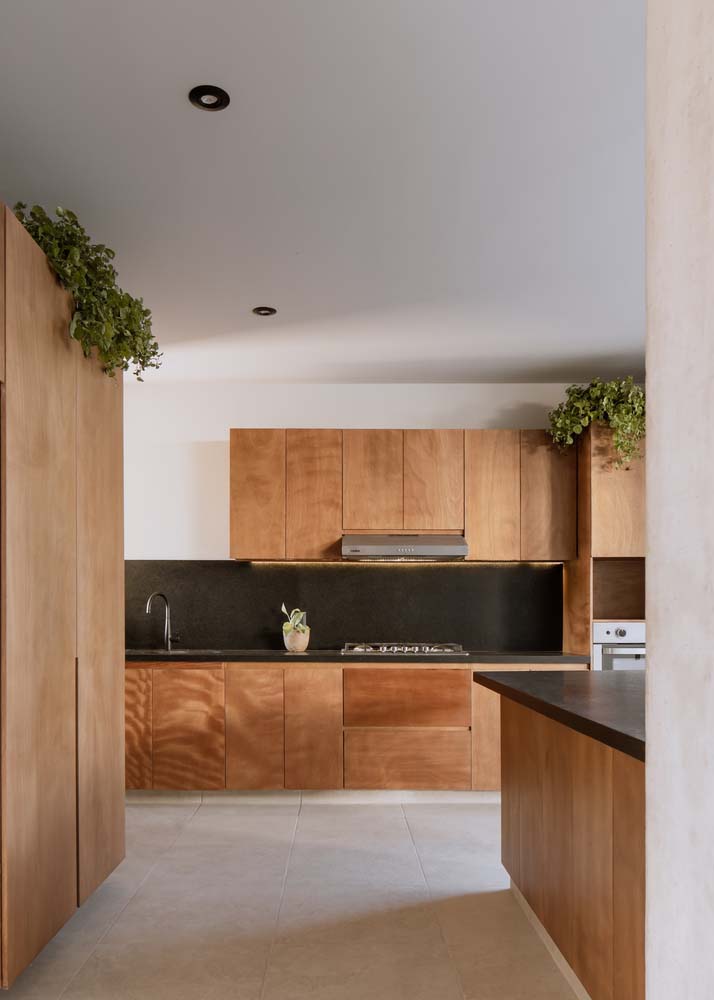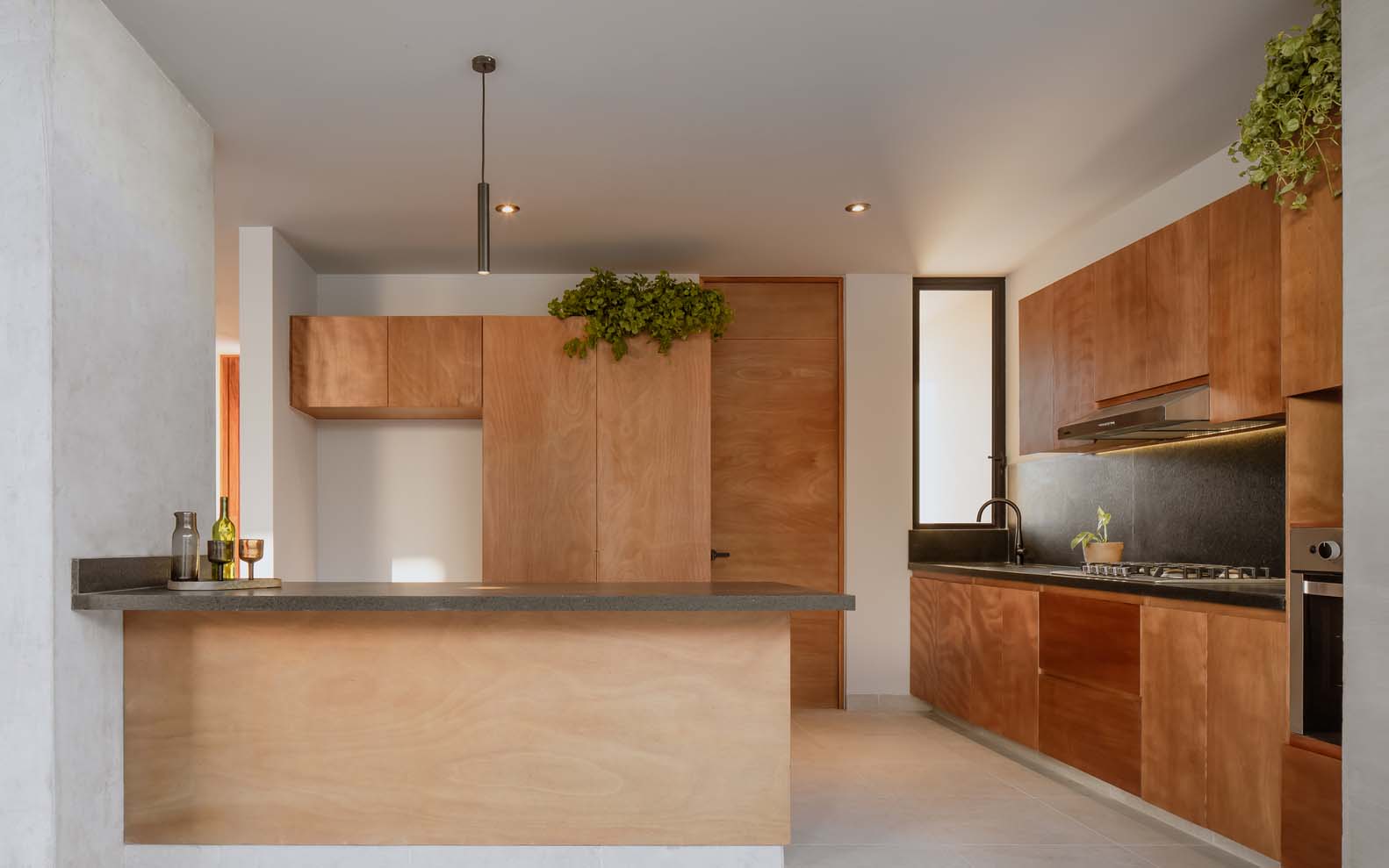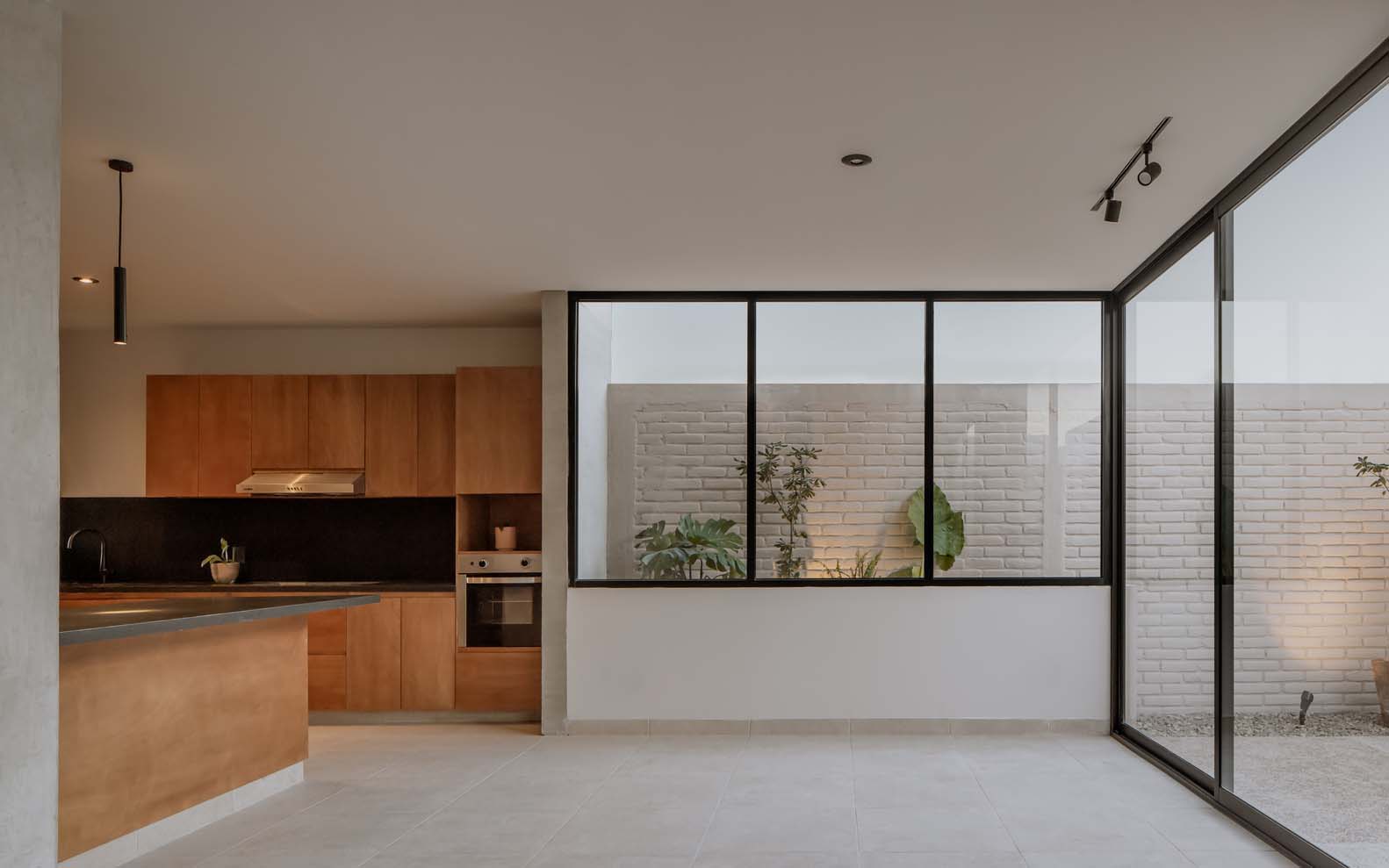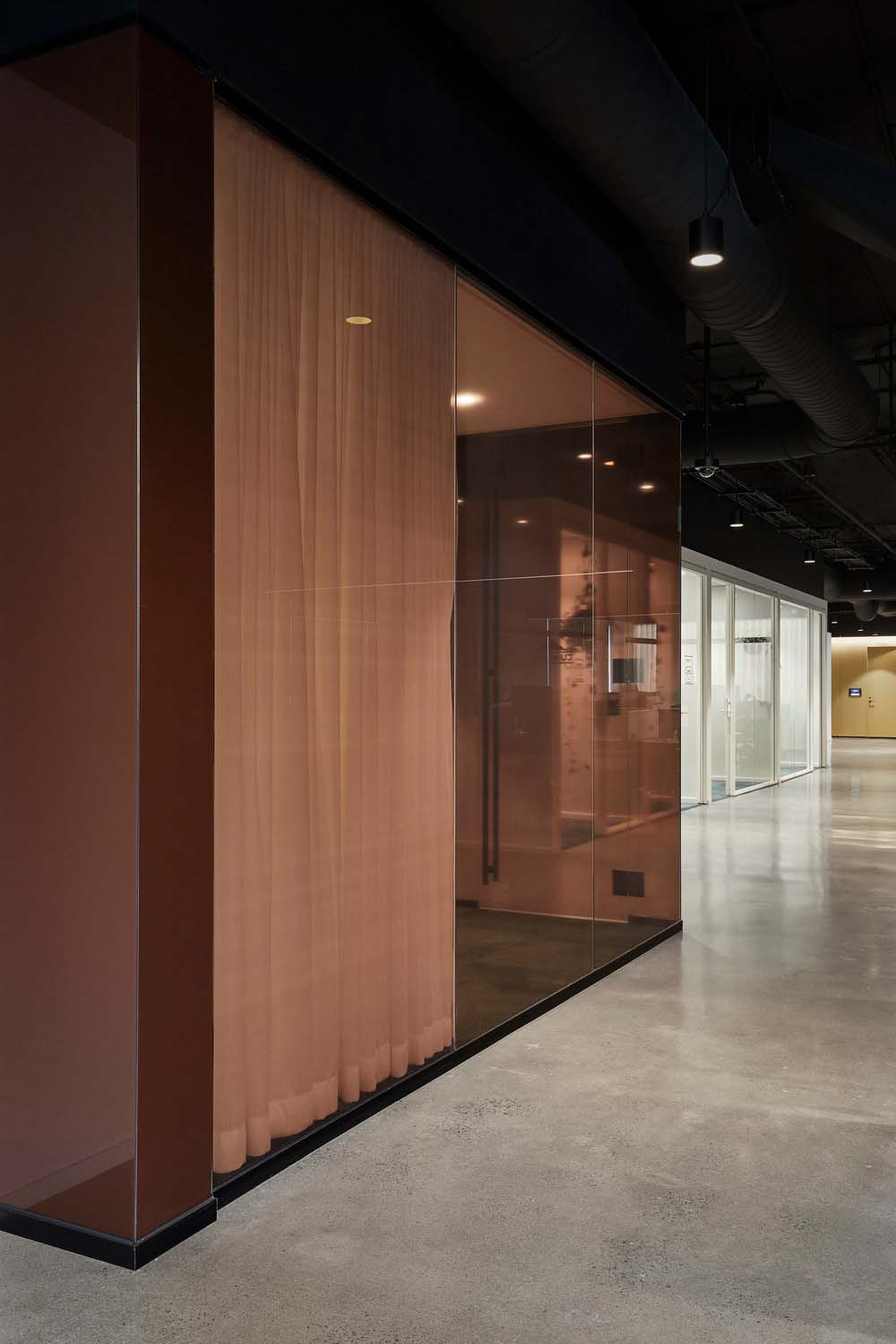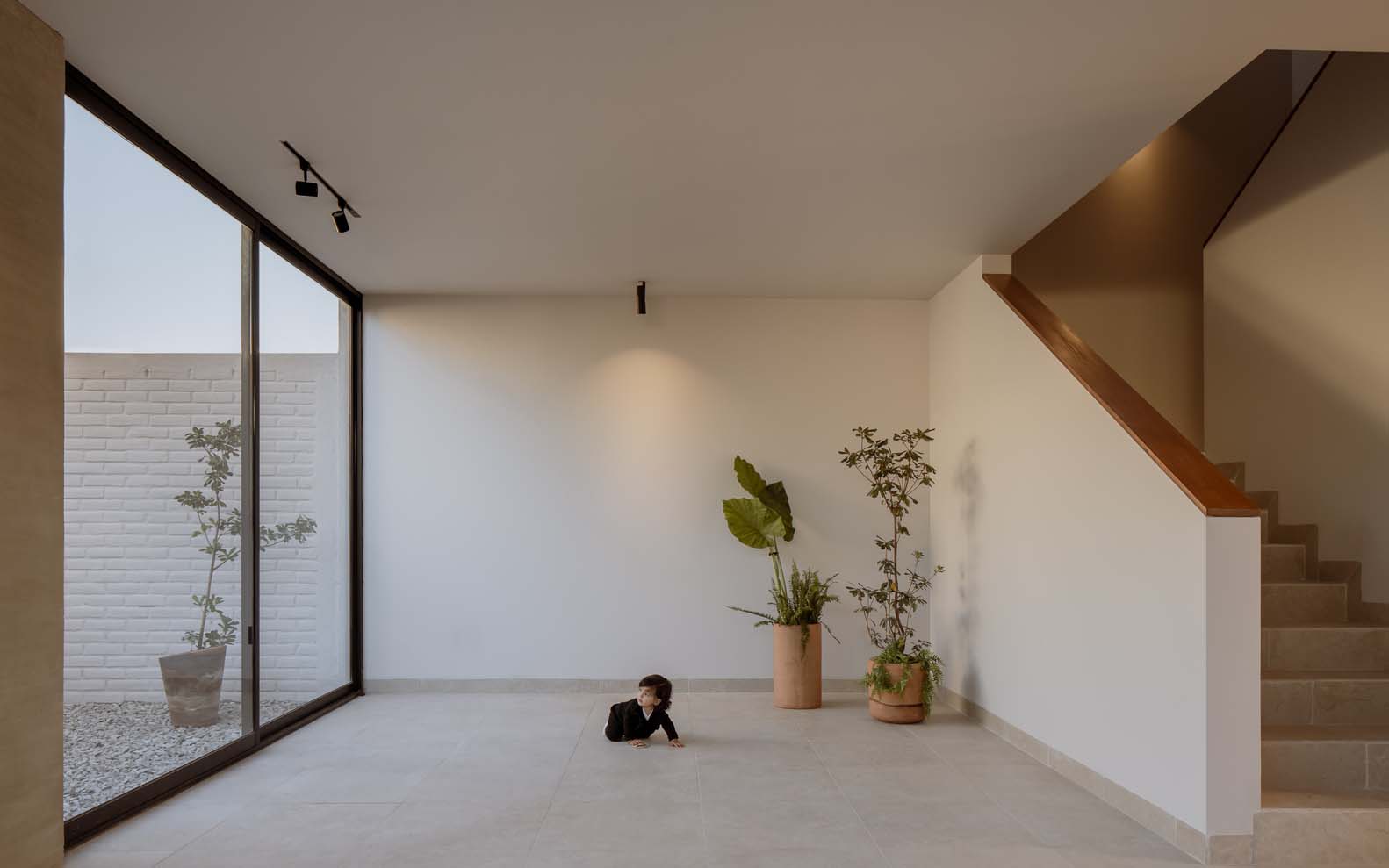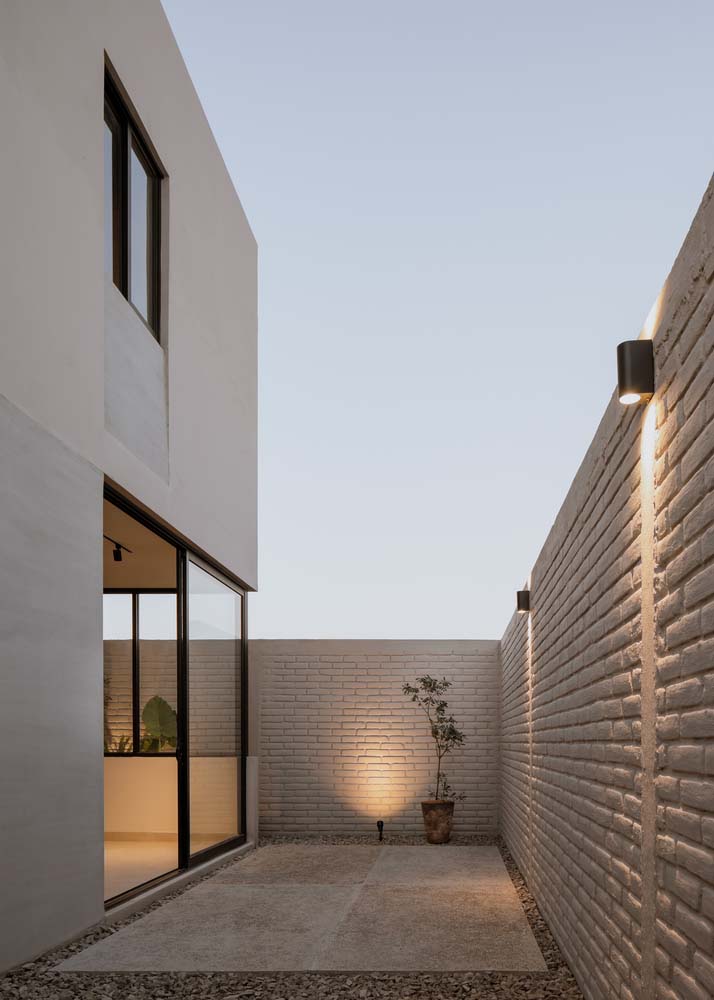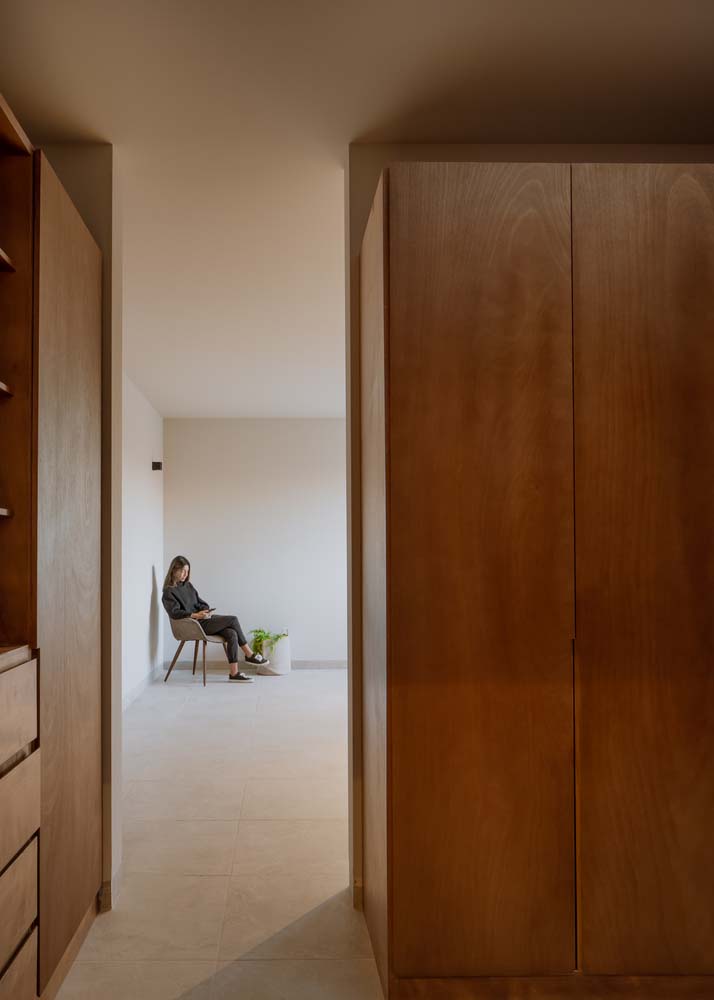 They designed a brick front wall that merges in with the parota door; from a distance, it appears to be the base of the home, which is supported by a terracotta volume. Only by changing the texture of the walls the space appears much more interesting. In the back, the perimeter walls are formed of semi-glazed barriers with a coat of paint in the same color as the rest of the walls.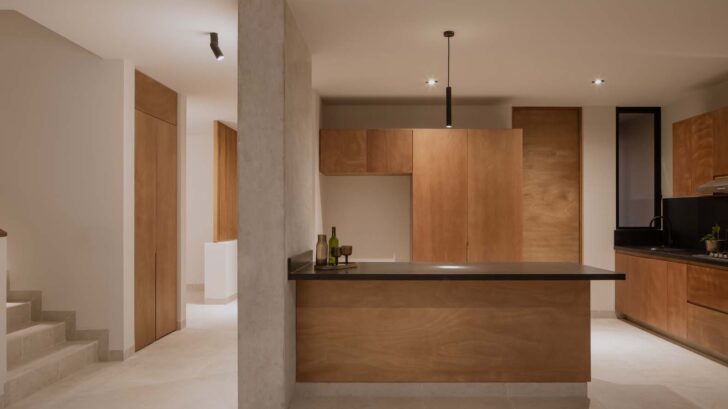 Project information
Architects: Toru Arquitectos
Area: 205 m²
Year: 2022
Photographs: Ariadna Polo
Manufacturers: Helvex, Interceramic, Pinturas Berel, Tecnolite
Architects In Charge : Edel Ruiz y Mariana Torres
City: Santiago de Querétaro
Country: Mexico