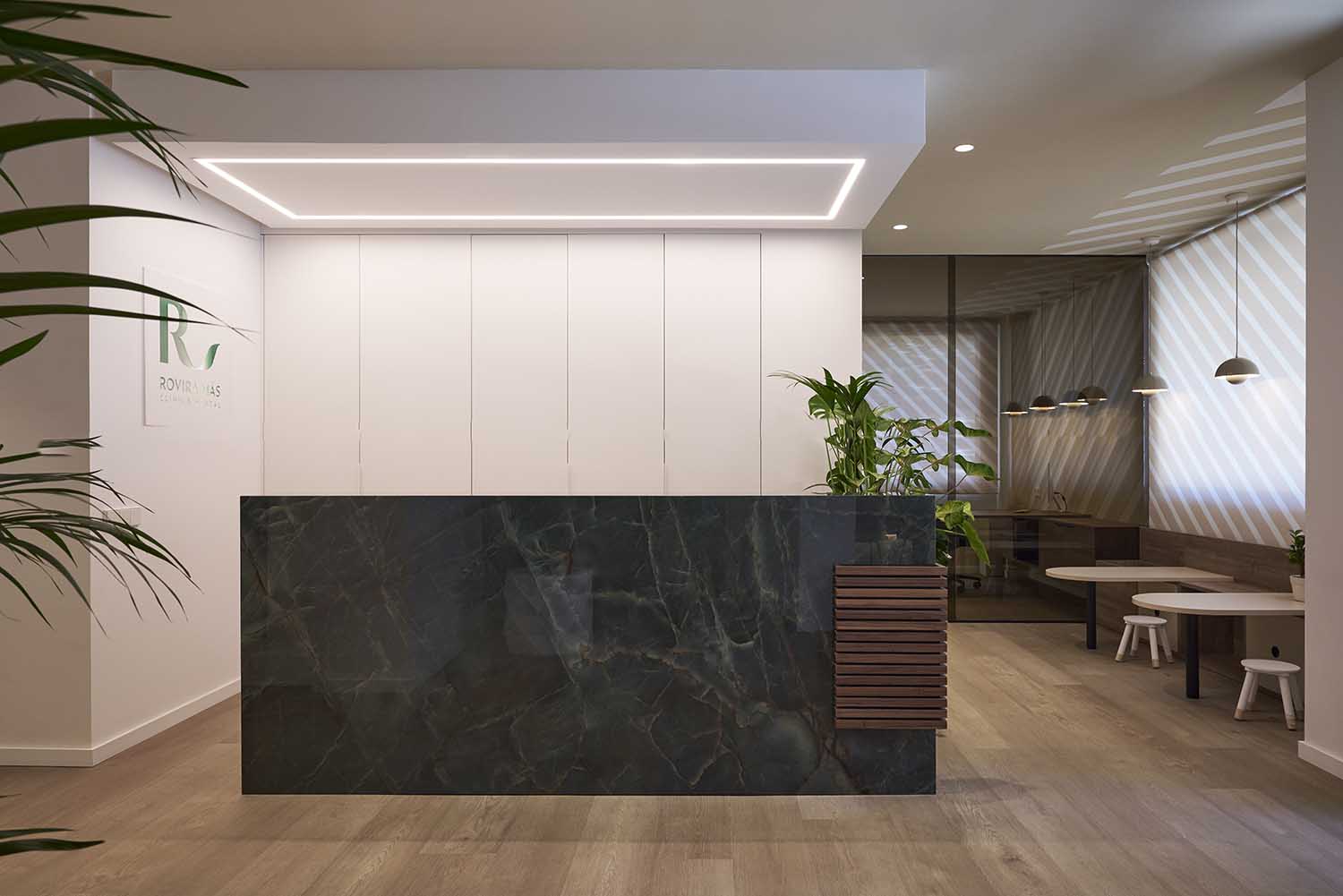 Rovira Más Dental Clinic, nestled in the heart of Benifayó, Valencia, is set to unveil a transformed look, thanks to a visionary interior design project led by Vitale. The comprehensive renovation aims to elevate functionality and create an optimal environment that aligns with the clinic's commitment to innovation, talent, and continuous training.
The project, encompassing both the clinic's brand and interior, is a strategic move to fortify the clinic's standing as a local leader and a beacon of excellence in the dental field. Vitale's approach, marrying proximity and innovation, sets the stage for a corporate interior design venture that seamlessly blends modernity with a warm ambiance.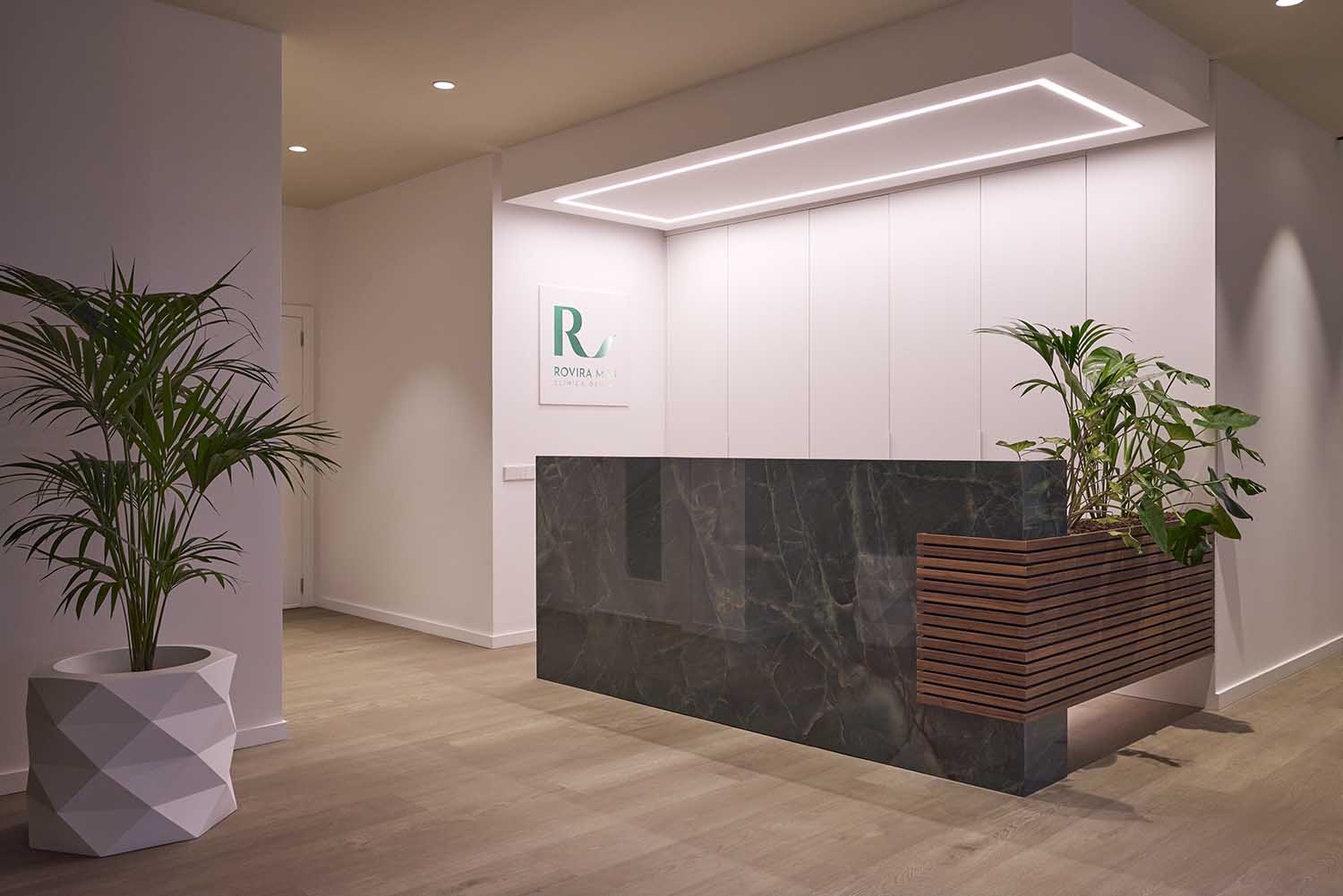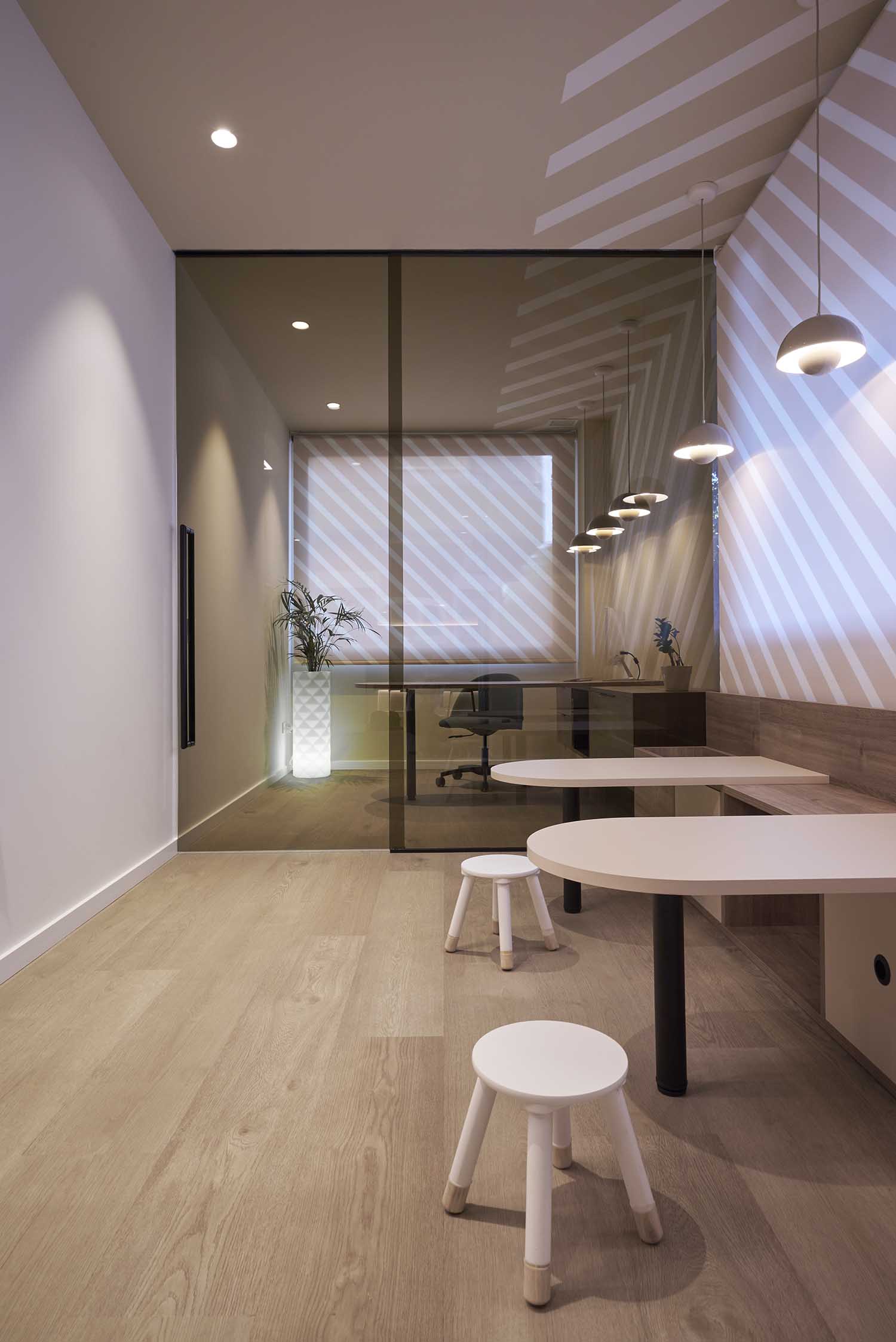 The 180 m² space has undergone a significant overhaul, optimizing distribution and fostering a cohesive visual identity across different areas. The design strikes a delicate balance, respecting the clinic's existing features while ensuring a swift and effective execution.
A key element of the redesign is the integration of new elements to create a harmonious atmosphere, promoting a sense of trust and security. The shift from old ceramic flooring to high-resistance wood-finished vinyl enhances acoustic comfort and facilitates optimal cleaning. The reception area, defined by a walnut wood-paneled planter and large-format textured porcelain tiles, exudes a contemporary yet inviting feel.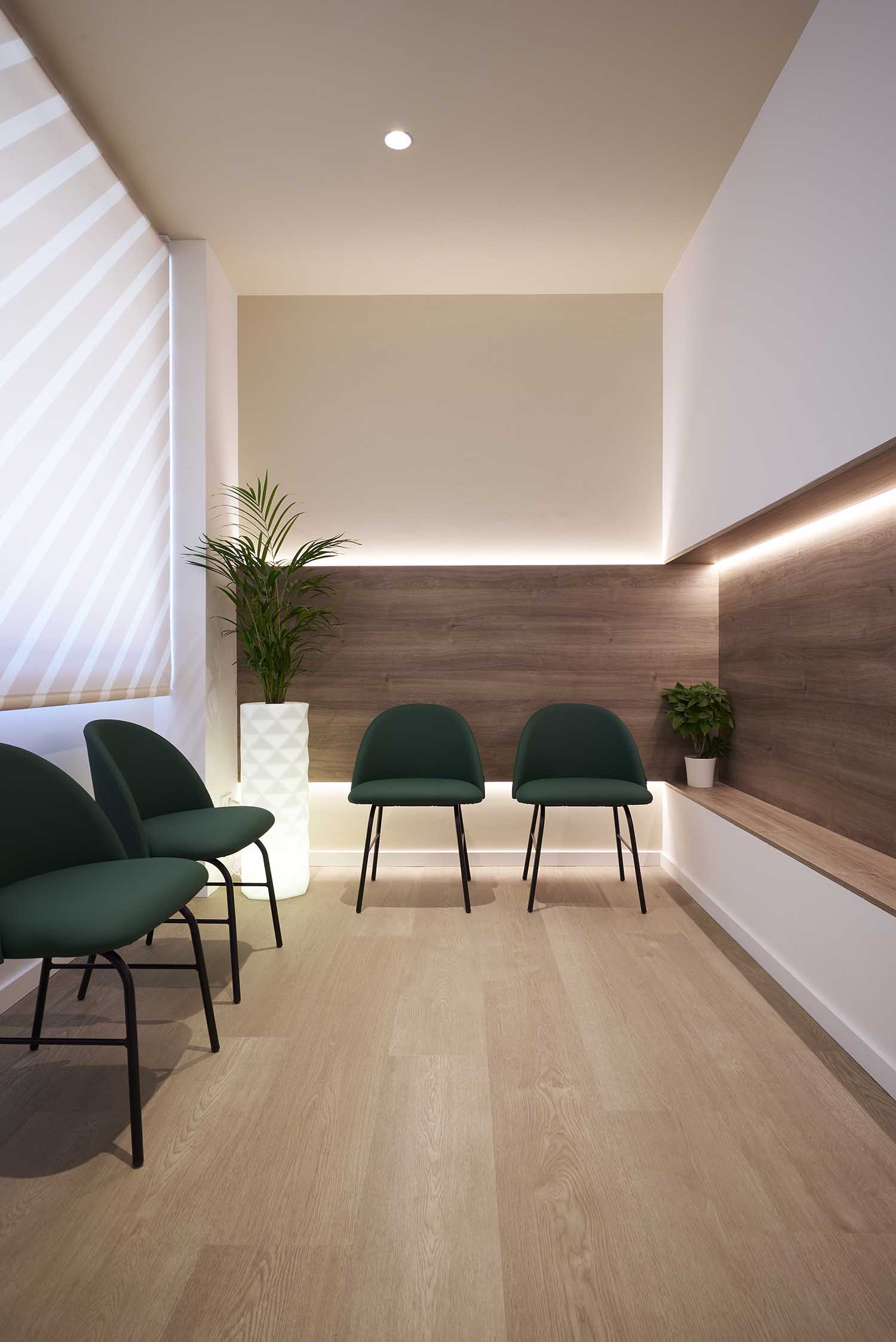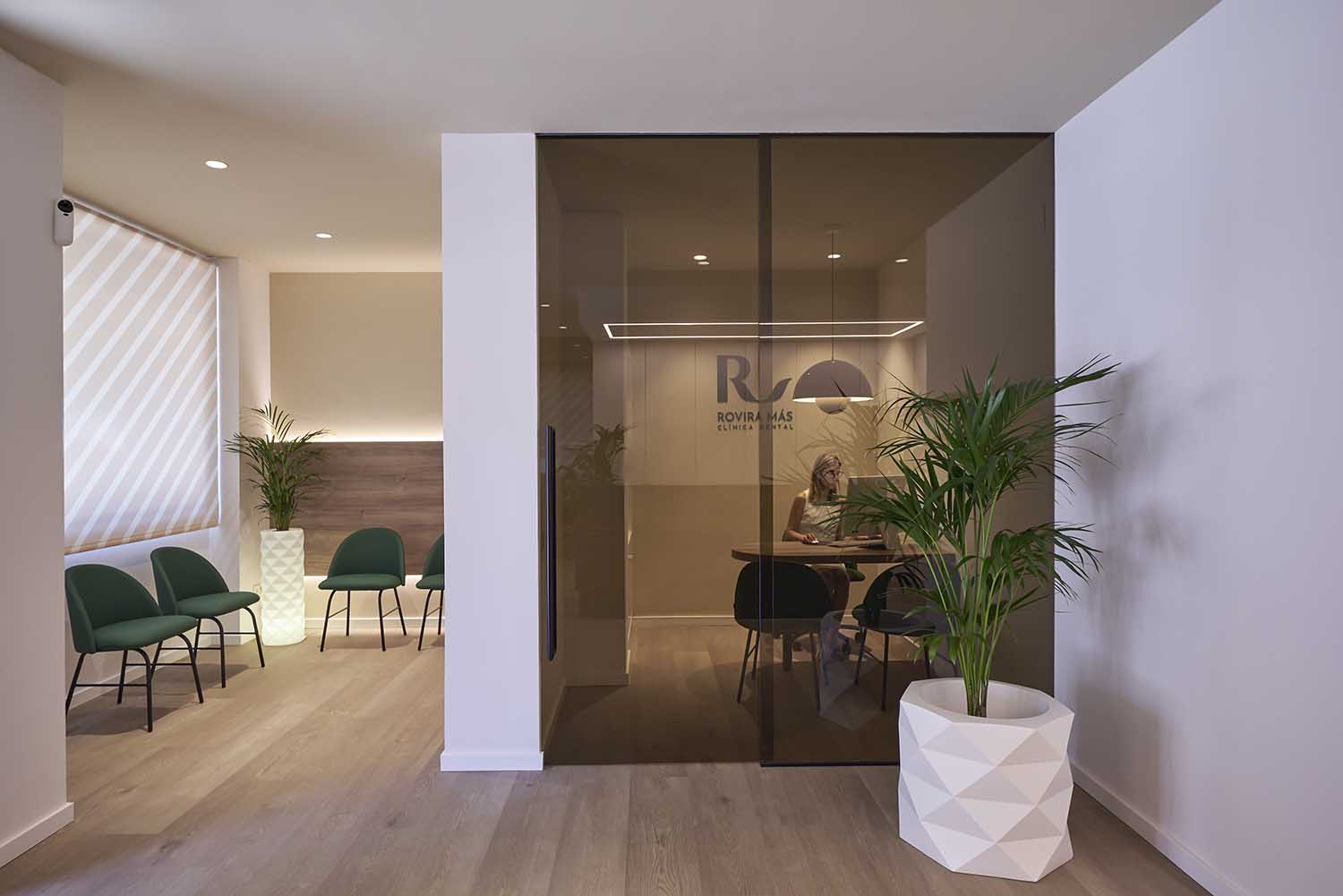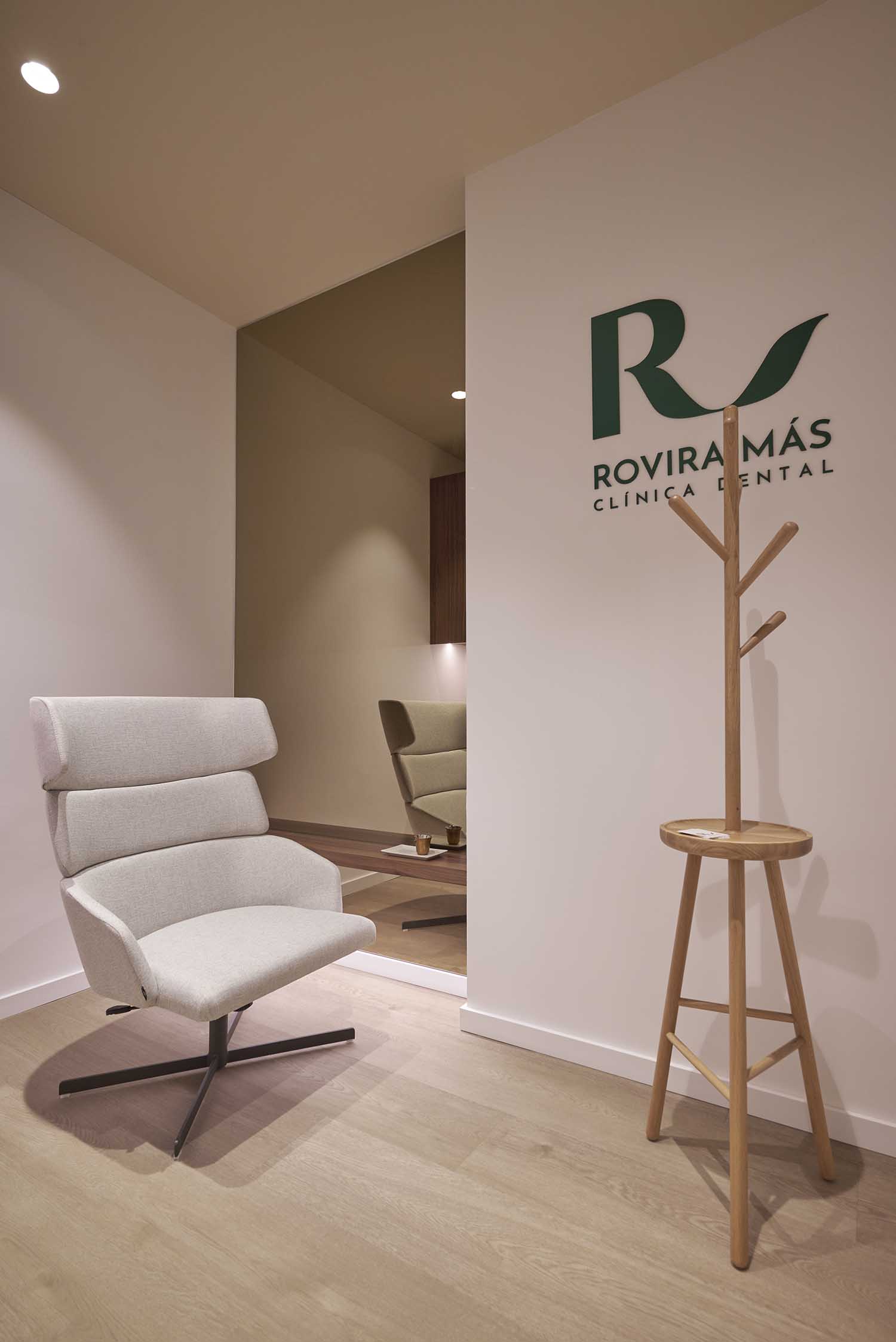 The waiting area, a well-lit space, is thoughtfully divided into adult and children's zones. The children's area boasts custom-designed furniture with an oak finish and cream tones, creating a comfortable and playful atmosphere. Sliding glass screens in bronze tones connect the offices with the reception area, enhancing the sense of spaciousness.
One of the notable additions is the creation of a post-operative room, underscoring the clinic's commitment to comprehensive patient care. Dental offices feature indirect lighting, custom-made clinical furniture, and a children's cabinet inspired by a whimsical geometric puzzle design.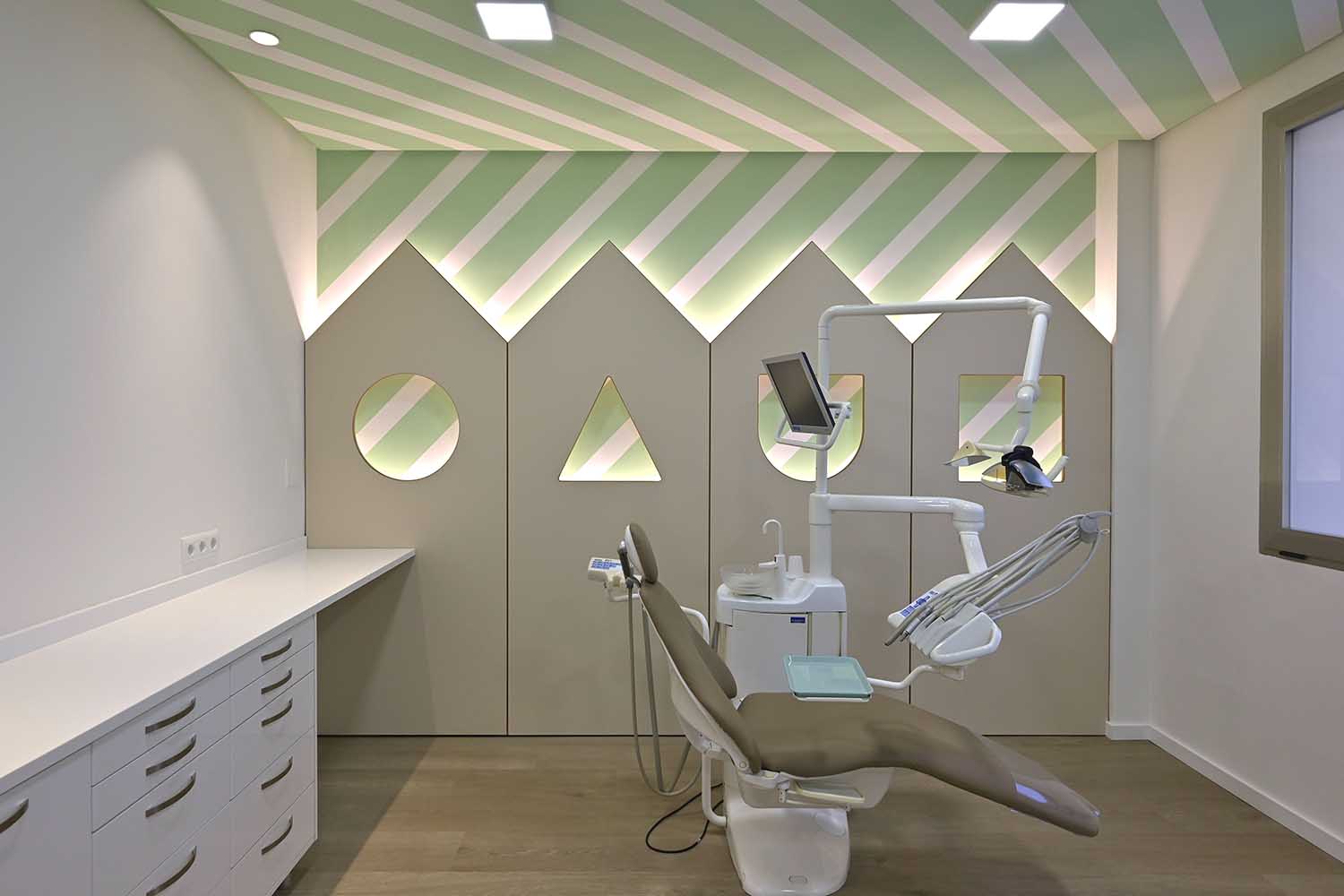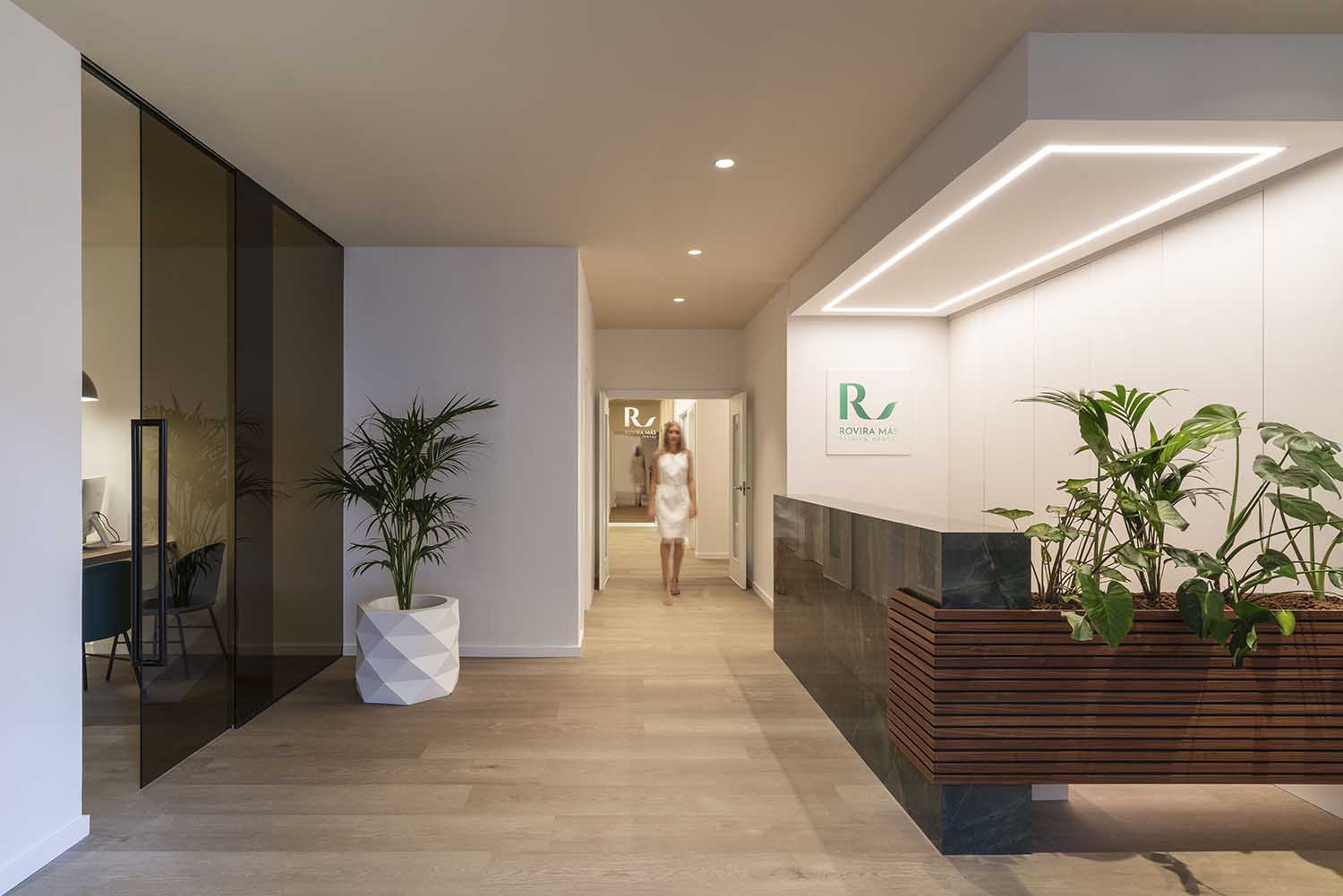 Corporate colors, branding, and a soft, bright stripe print are seamlessly integrated into the clinic's timeless aesthetic. Vitale has successfully designed a space that transcends age, offering a unique, elegant, and positive environment. The outcome is a completely revitalized clinic that radiates leadership and prioritizes harmony and comfort for patients of all ages.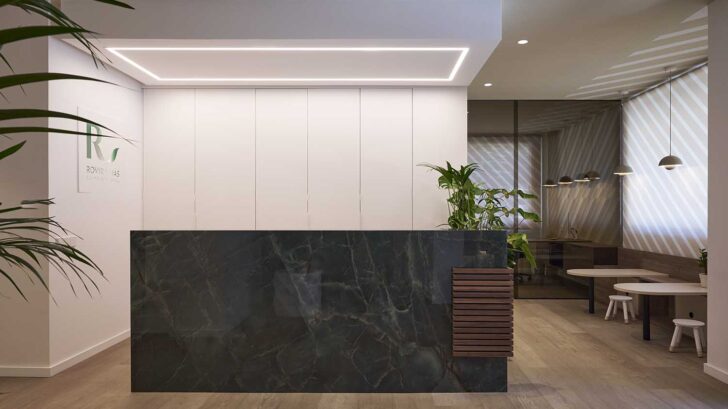 Project information
Project: Esther Rovira, Dental Clinic
Year: 2023
Location: Benifayó
Surface Area: 180 m²
Interior Design and Branding Project: Vitale
Construction Company: Agulló Félix
Medical Cabinet Furniture: Nivel Diez
Custom Carpentry and Furniture: Madentia
Flooring: Chantillon Beige, Tarkett
Cladding:
Facade: Annapurna, Tarimatec
Reception Desk: Emerald Green, Xtone
Furniture:
Chelsea Chair, Mobboli
Marquis Planter, Vondom
Custom Furniture:
Romance Oak, Finsa
Sahara, Finsa
Hanging Lamps:
Flowerpot, &Tradition
Photographs: Santiago Martín, Hilke Sievers