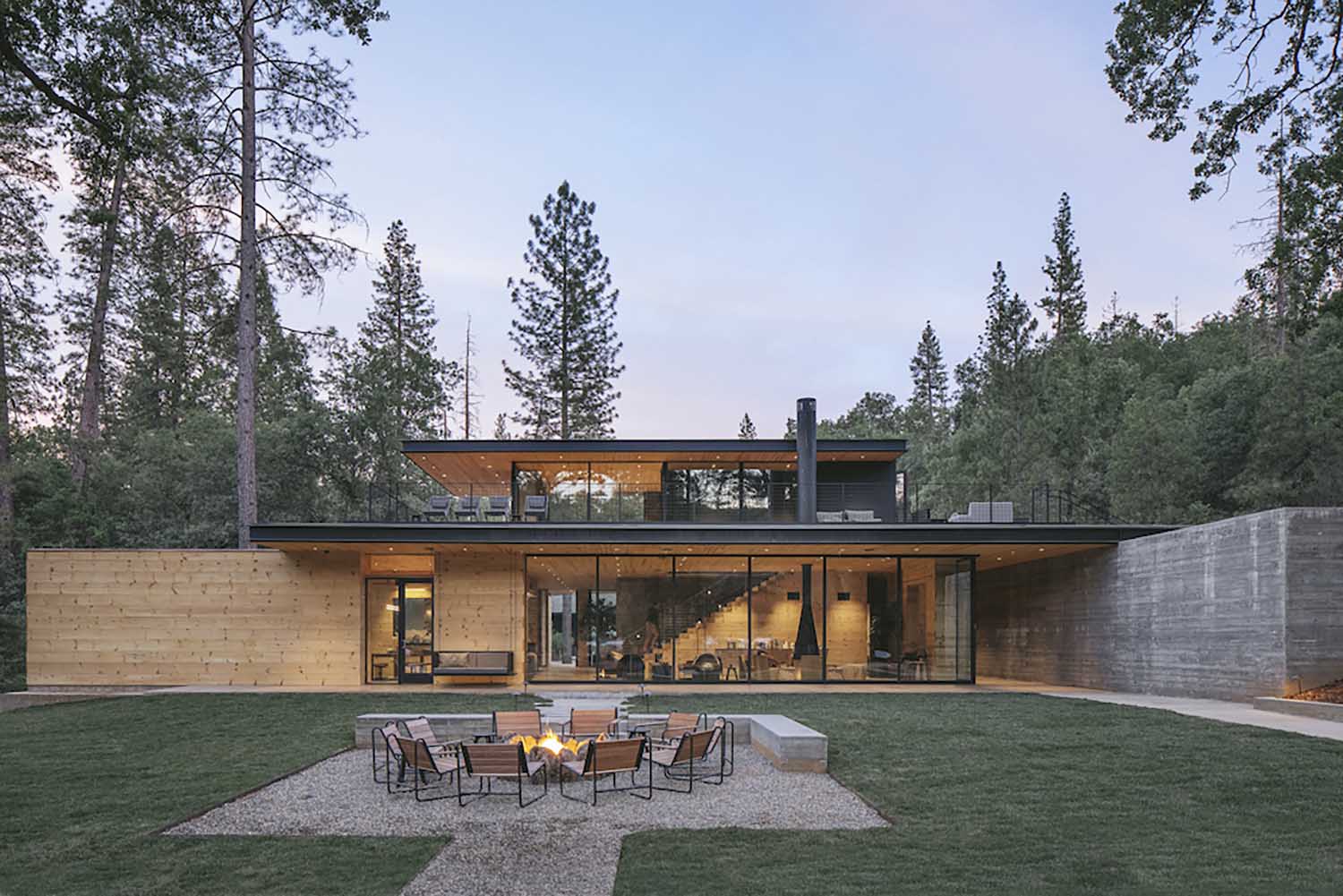 ANACAPA Architecture has recently completed work on a new hospitality venue in the breathtaking Sierra Nevada Mountains. This project transforms a former RV park into a haven of luxury and tranquility, seamlessly blending modern design with the pristine natural surroundings.
Clubhouse at the Heart of Nature
At the center of this idyllic campground stands a 4,000-square-foot clubhouse, a two-story architectural marvel built into the gentle slope of the site. The modern-style clubhouse embraces the natural landscape, mirroring the site's topography and drawing inspiration from mid-century accommodations. Clean, rectilinear planes create a harmonious blend with the surroundings, setting the tone for the entire retreat.
Dan Weber, founder and principal of ANACAPA, emphasizes the primal material palette featuring regional pine, concrete, steel, and glass. This palette, executed in pure architectural forms with minimal detailing, establishes a bridge between natural and manmade design languages.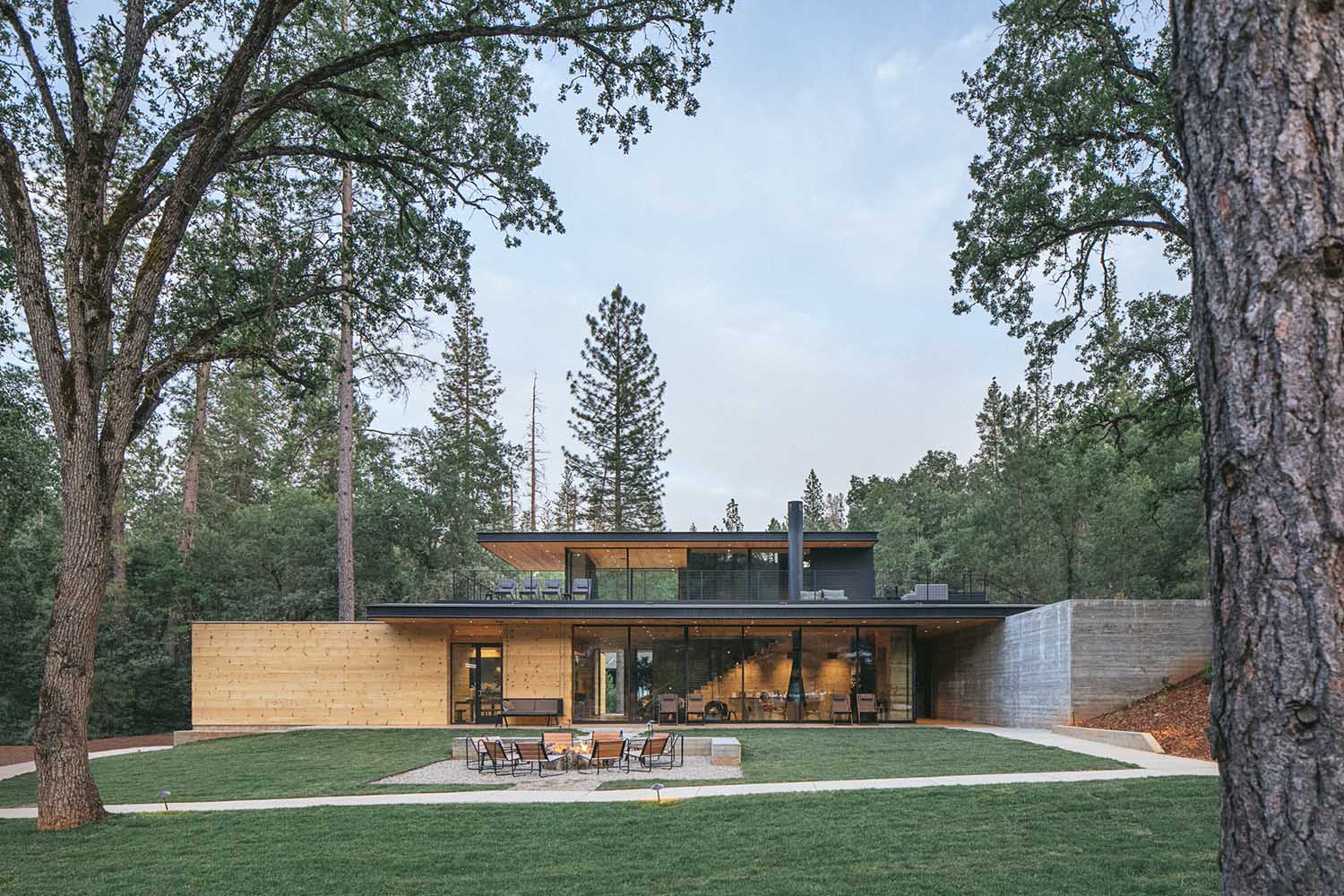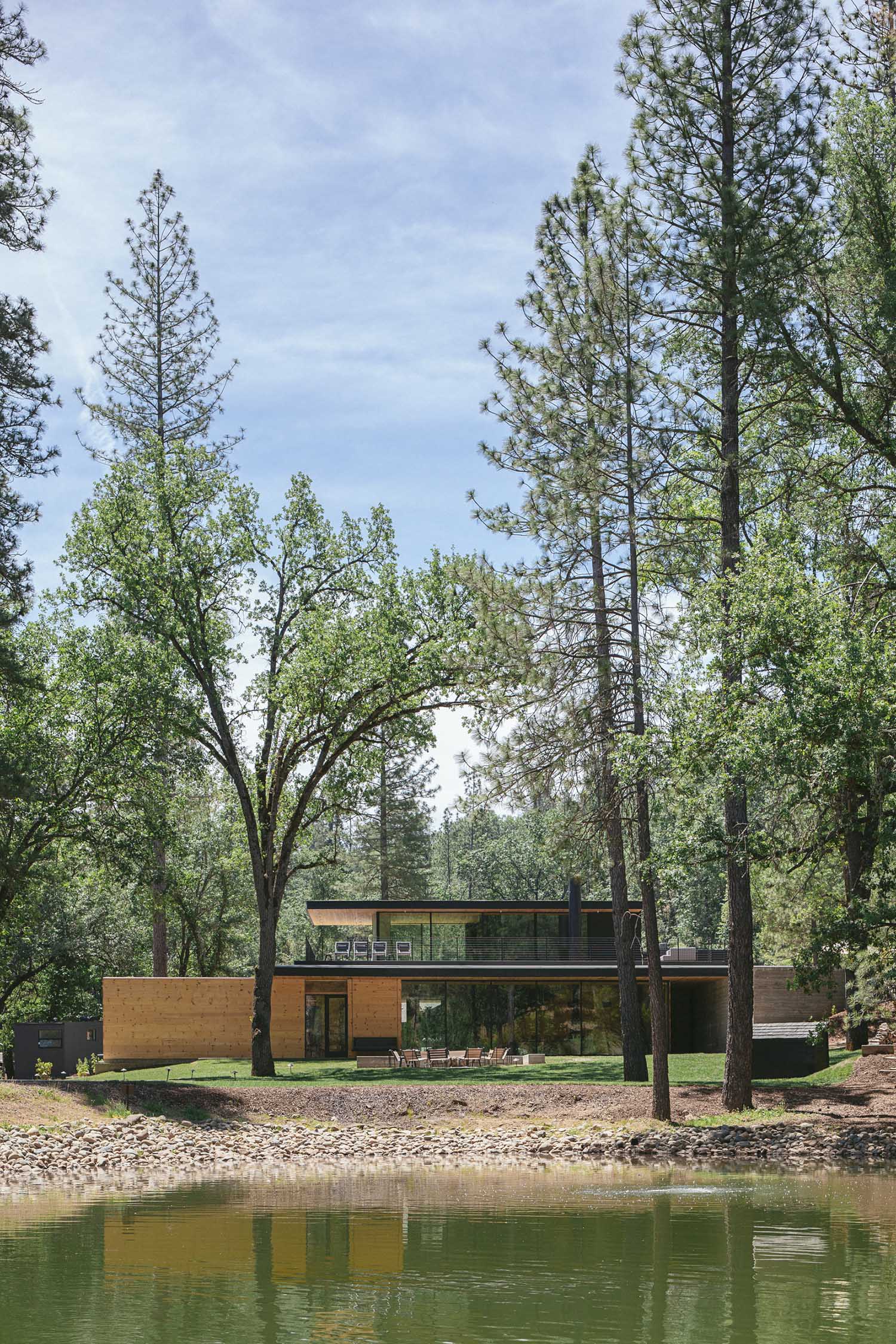 Communal Experience and Scenic Views
Fire pits strategically placed throughout the clubhouse offer striking views of the Sierra Nevada Mountains, encouraging a communal experience in tune with the spirit and tradition of camping. The clubhouse boasts a scenic roof deck and an outdoor swimming pool, providing guests with both relaxation and breathtaking vistas.
On the ground level, guests can enjoy lounge areas, a communal table, and spa-inspired bathrooms with showers wrapped in artisanal tiles. The upper level is dedicated to events, corporate meetings, and other gatherings, with a glazed room opening onto a wraparound terrace overlooking a heated swimming pool and a natural pond.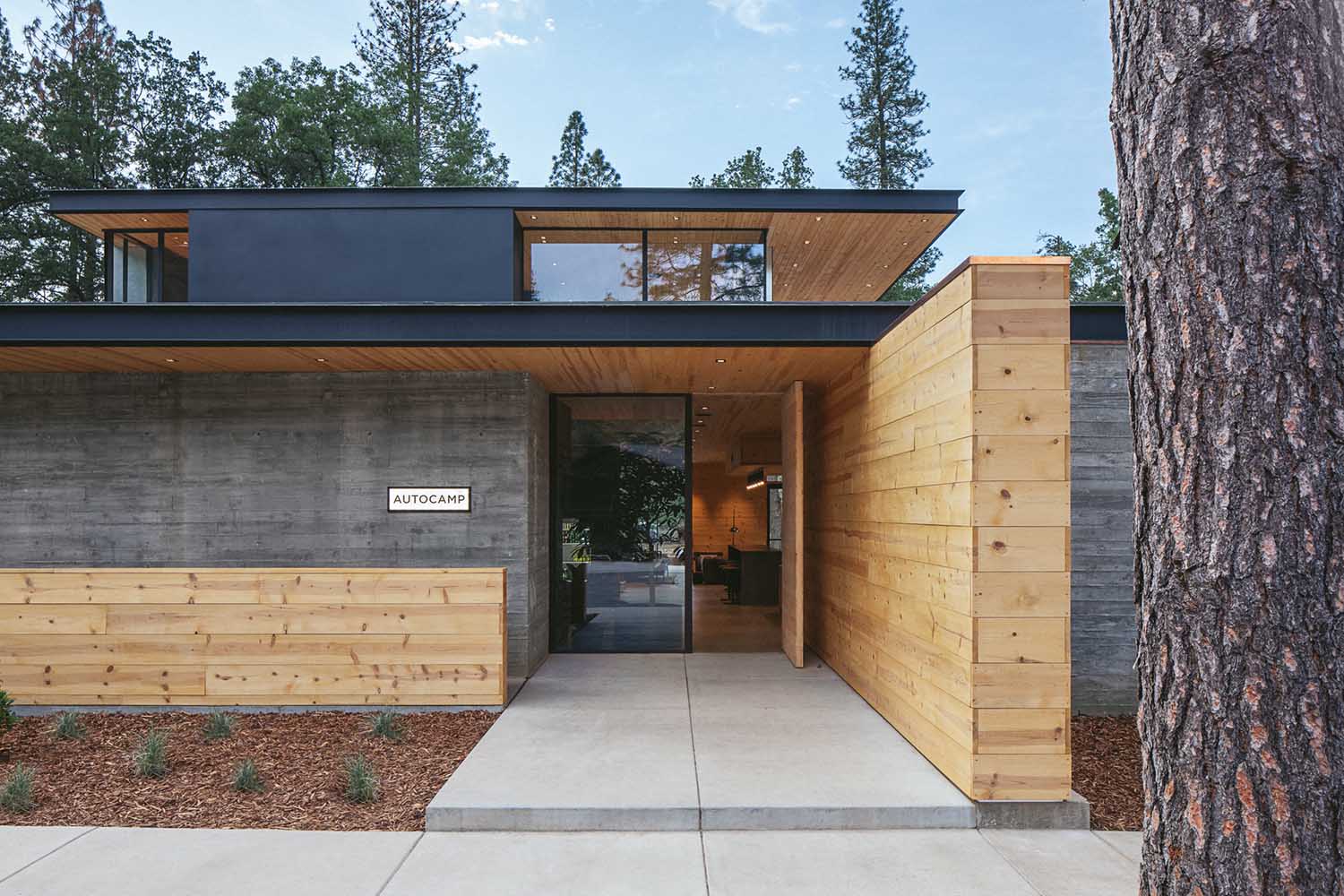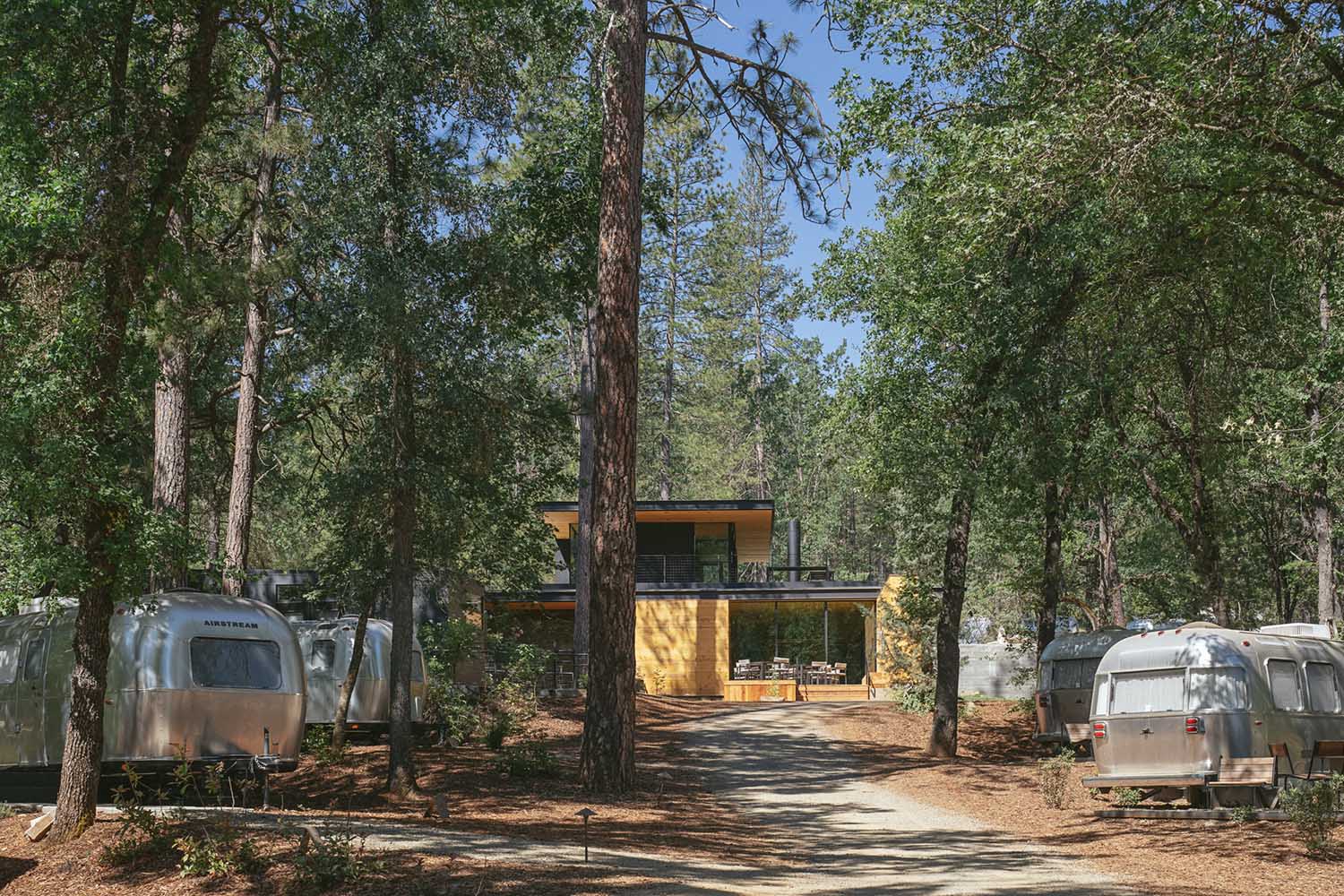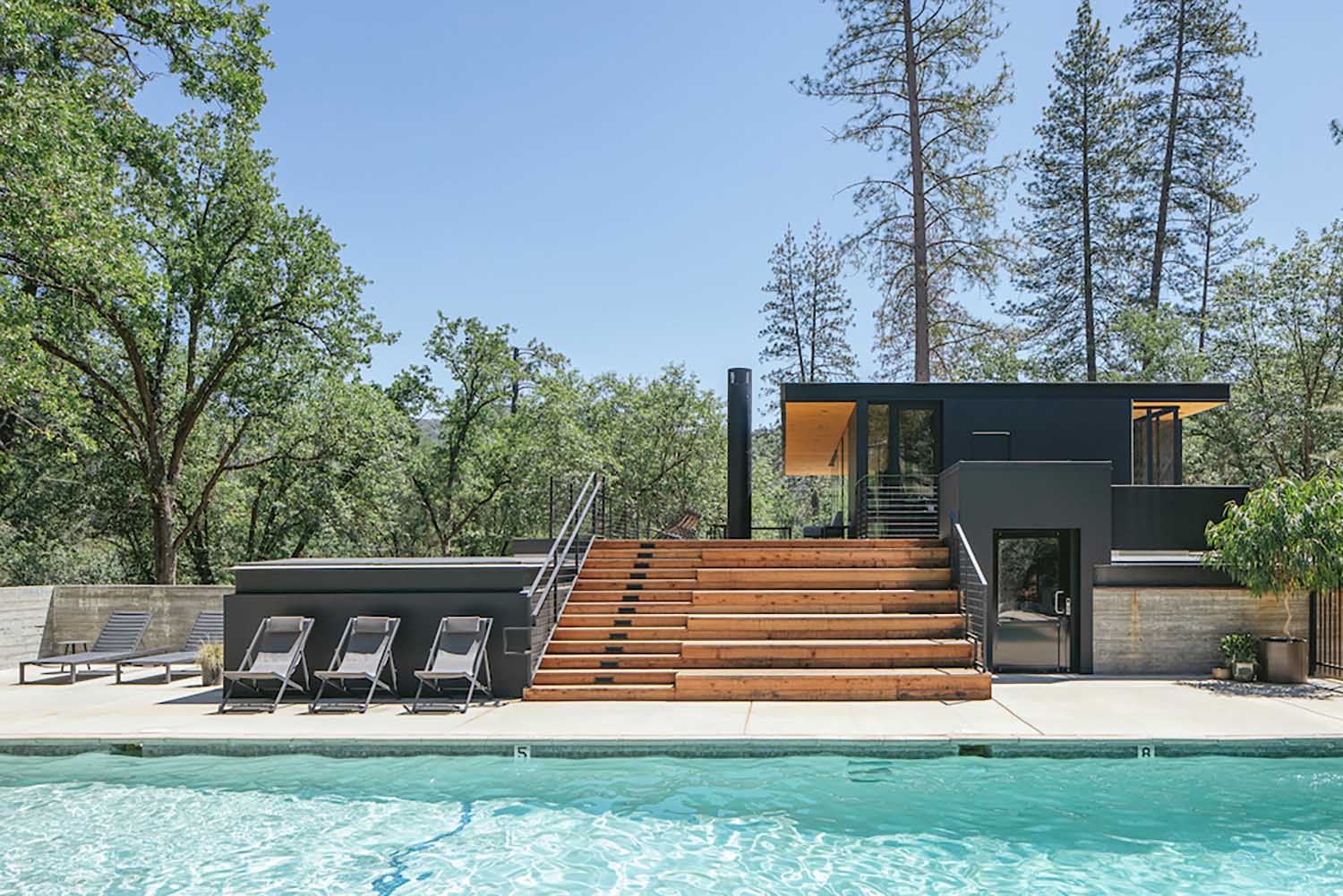 Luxurious Accommodations in Nature
The campground offers a variety of accommodations, including 80 custom-designed Airstream trailers, luxury tents, and cabins. The Airstreams feature a bedroom, bathroom, small kitchen, and living area with a convertible sofa, all designed with a restrained palette of materials and colors. The tents and cabins follow a similar aesthetic, providing guests with a seamless blend of comfort and nature.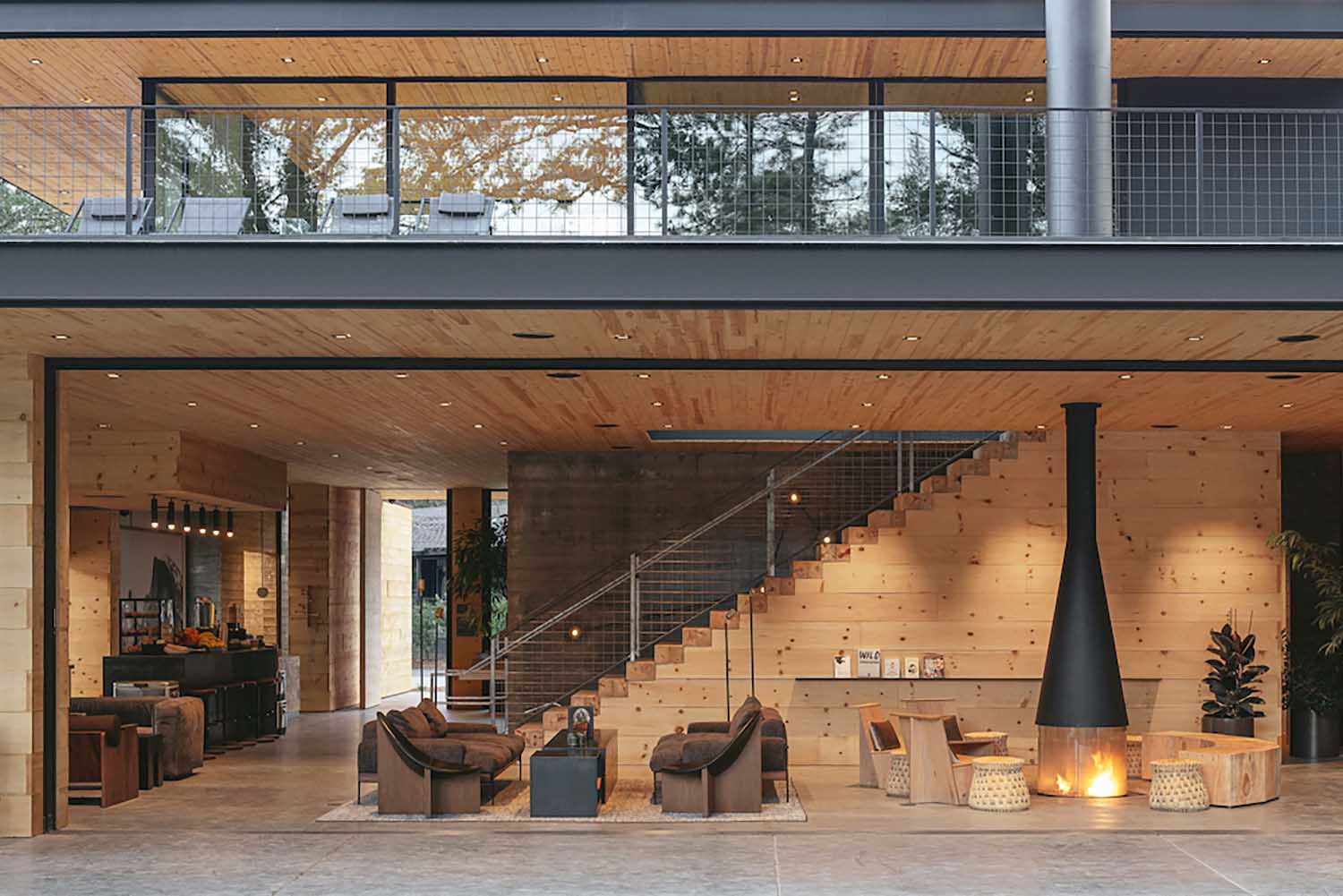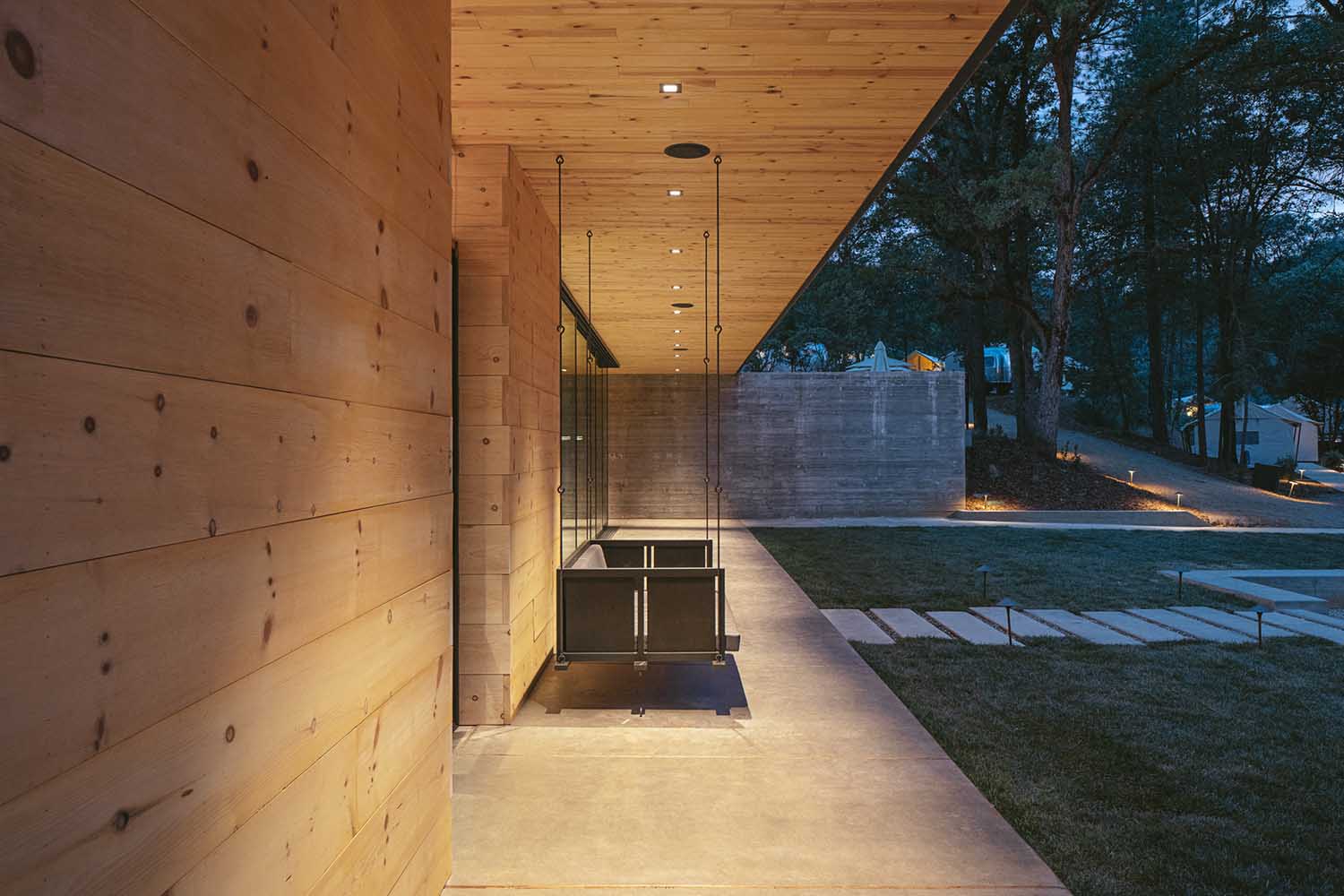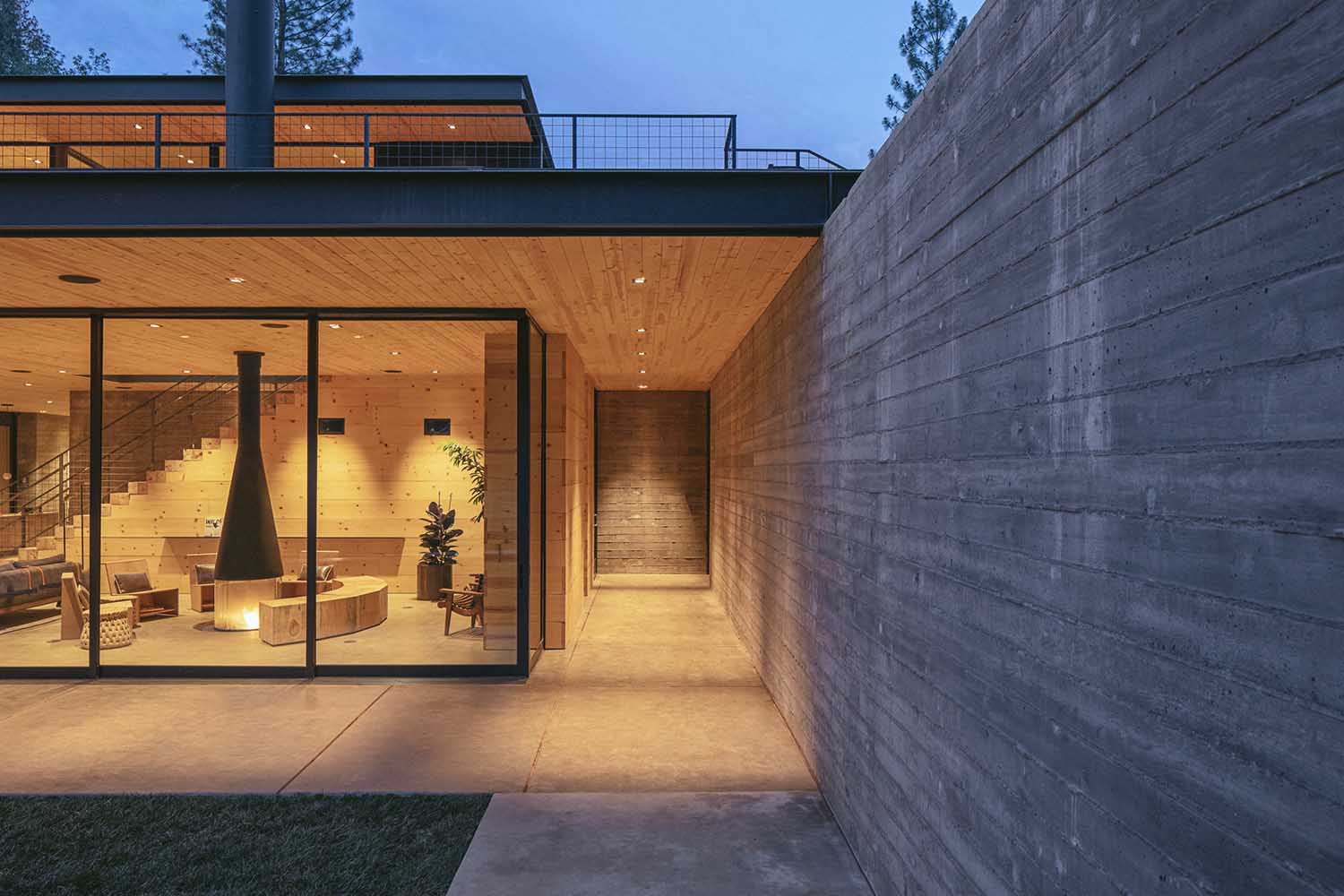 Activities and Amenities
Guests at this luxury retreat can indulge in a range of activities, from complimentary mountain bike rentals to campfire programs and talks with local naturalists. A hammock grove and a dedicated lawn for activities like yoga add to the immersive experience.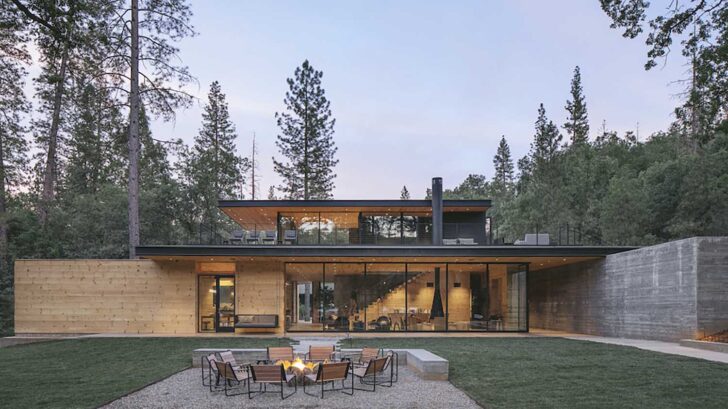 ANACAPA Architecture design team
Dan Weber, Architect
Jessi Finnicum Schwartz, Project Manager
Geoff April, Project Manager
Jose Sanchez, Designer
Saba Zahedi, Designer
Project team
Architecture: ANACAPA Architecture – www.anacapaarchitecture.com
Site Design and Programming: ANACAPA Architecture
Interior Design: Geremia Design
General Contractor: Quiring
Structural Engineer: Ashley & Vance Engineering
Civil Engineer: RRM Design Group
Electrical Engineering: JMPE Electrical Engineering
Photography by Erin Feinblatt