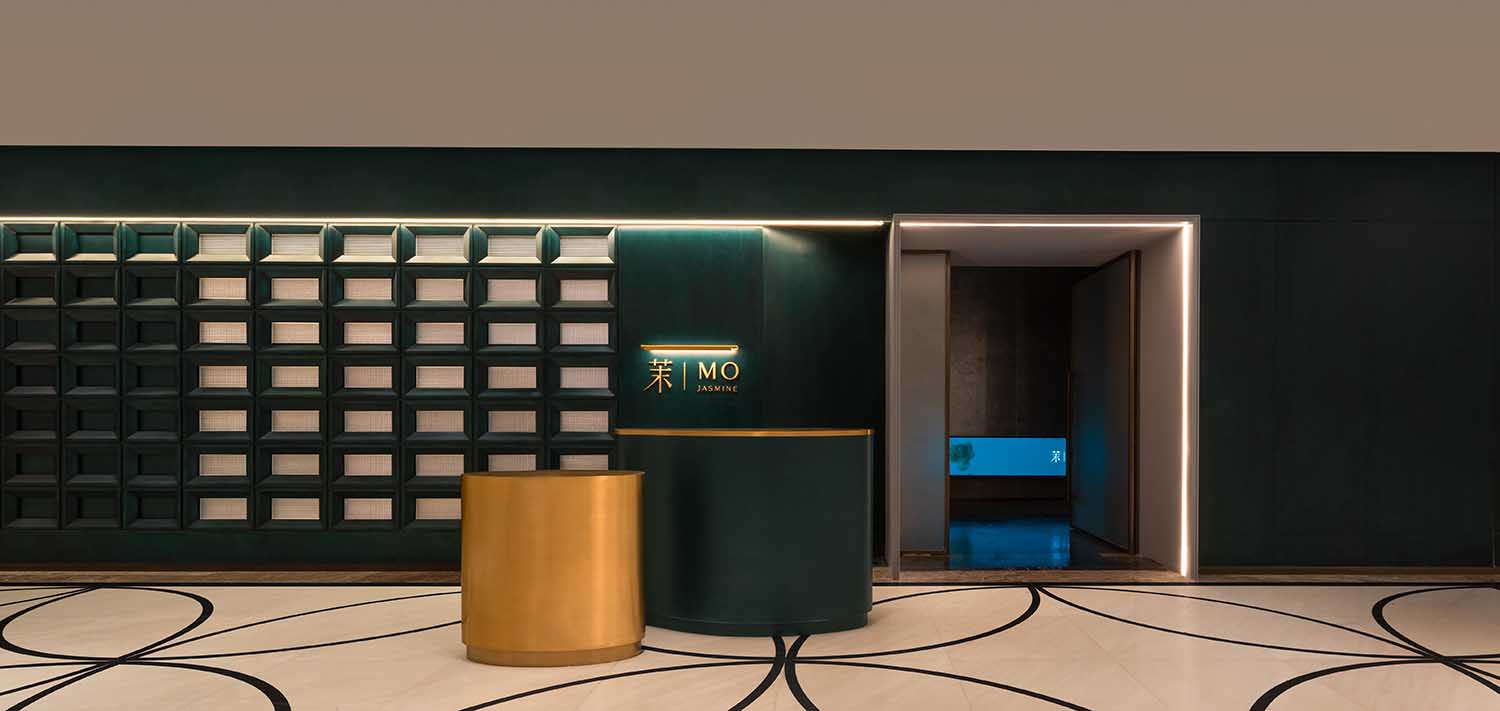 In the heart of Beijing, LDH Architectural Design Firm has unveiled its latest project, "Mo Jasmine," a 743-square-meter restaurant designed to encapsulate the timeless beauty and ambiance of jasmine. Chief Designer Liu Daohua, inspired by the pure and refined essence of the jasmine flower, has created a space that harmoniously blends elegance, fragrance, and tranquility.
The Essence of "Jasmine"
Ranked as the world's first fragrance, the scent of jasmine has inspired artists and poets throughout the ages. LDH DESIGN takes cues from the art of ikebana and infuses the space with the essence of jasmine, employing a concise and systematic design language.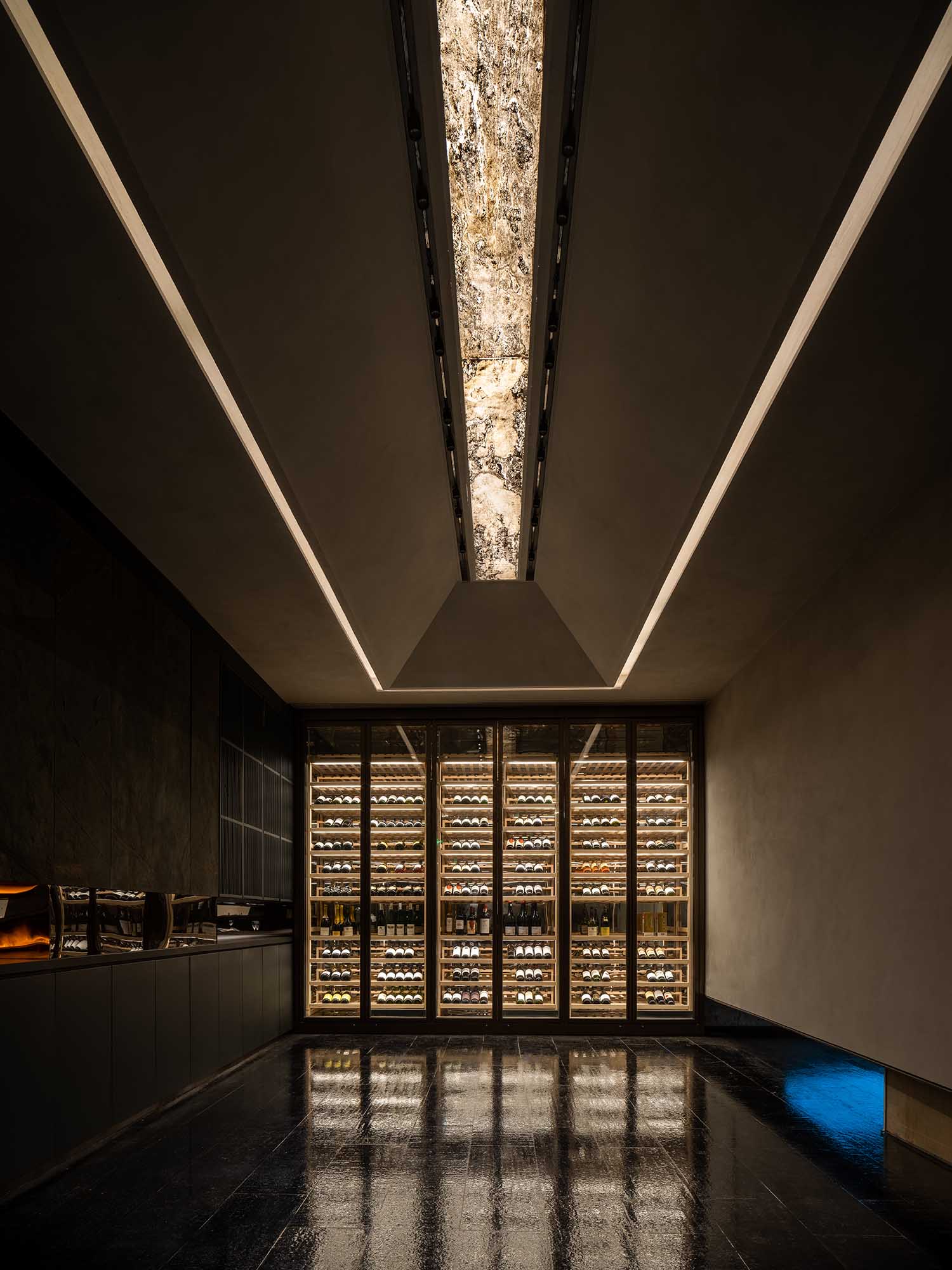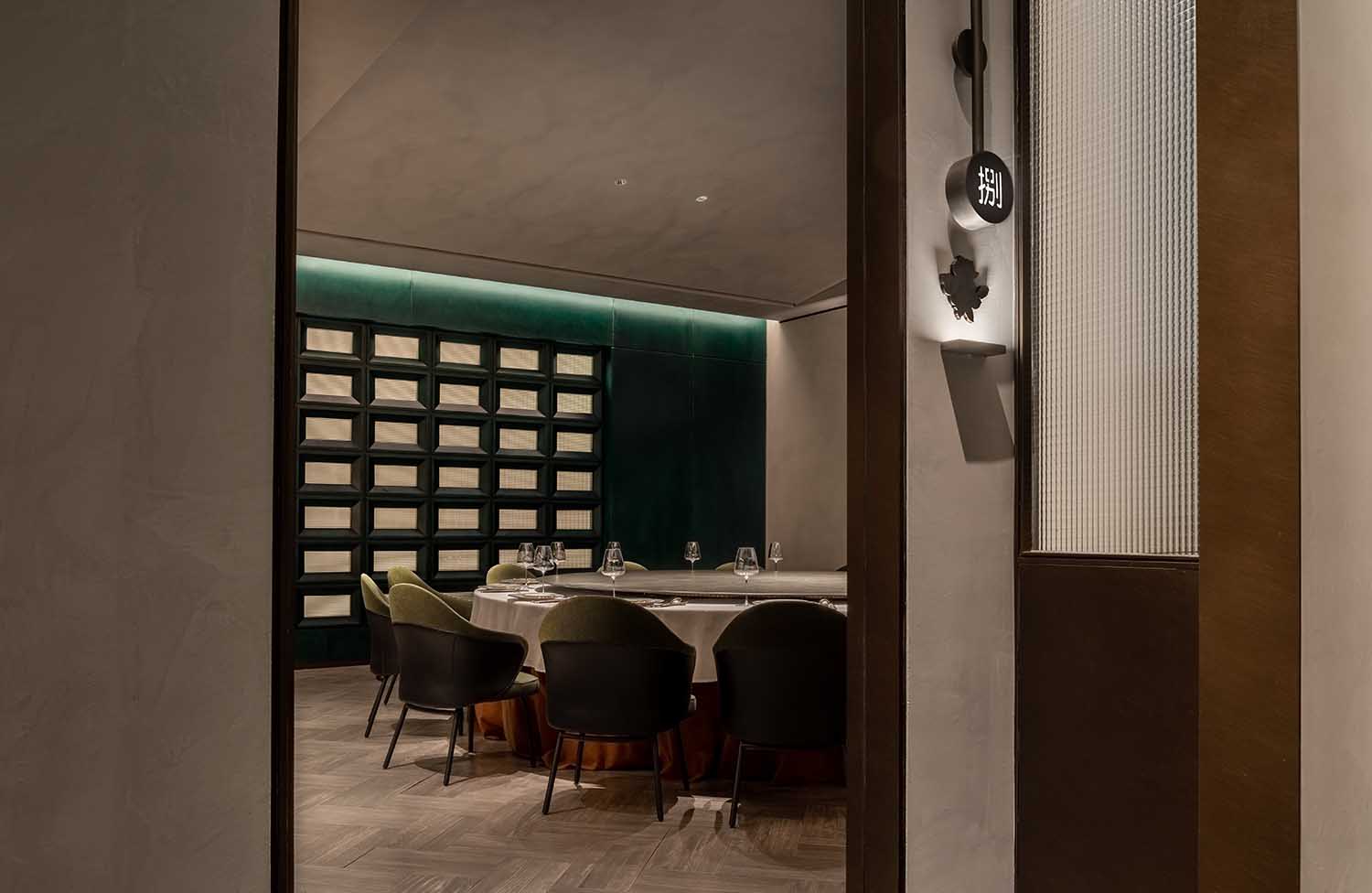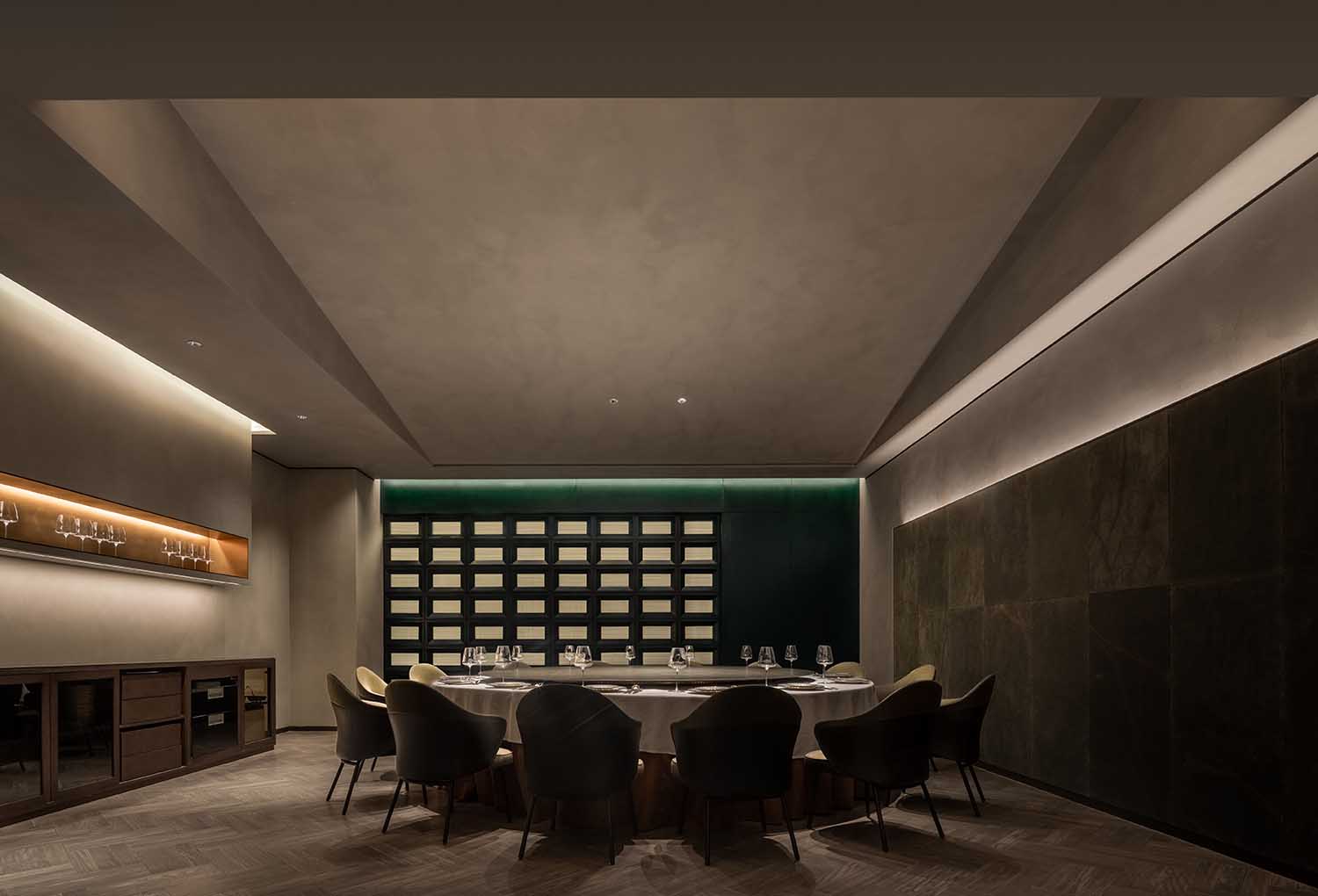 Mo Jasmine · Green
At the heart of Mo Jasmine is the Green Pavilion, a small yet enchanting space that captures the beauty of the sunset and the natural allure that surpasses elaborate makeup. The deep green art wall, acting as a frame, and glistening glass bricks, serving as content, create an ethereal interior that beckons visitors. The hues, combined with transparent light and shadows, craft an intriguing ambiance, inviting patrons to step into a realm where jasmine's fragrance fills the air.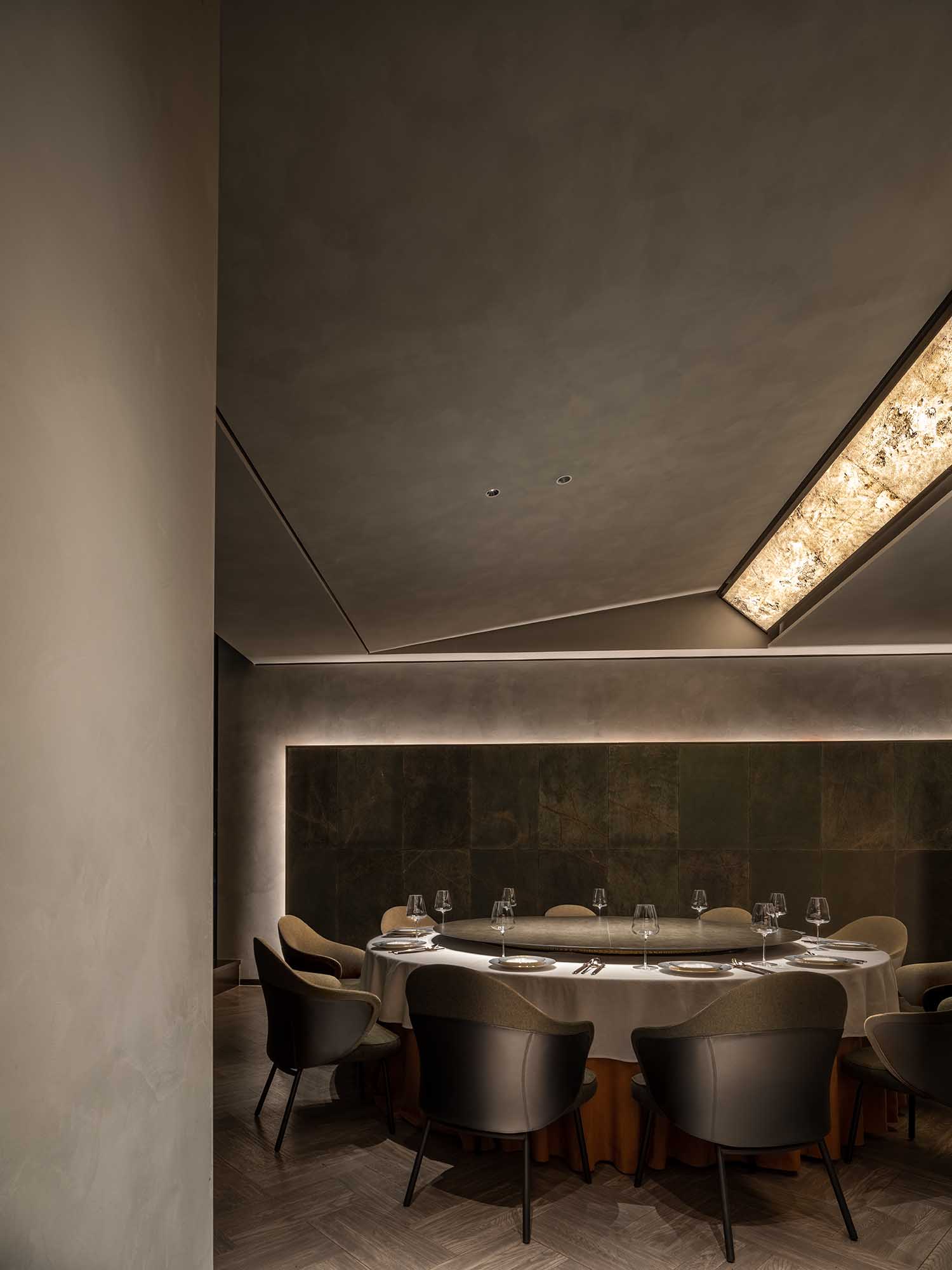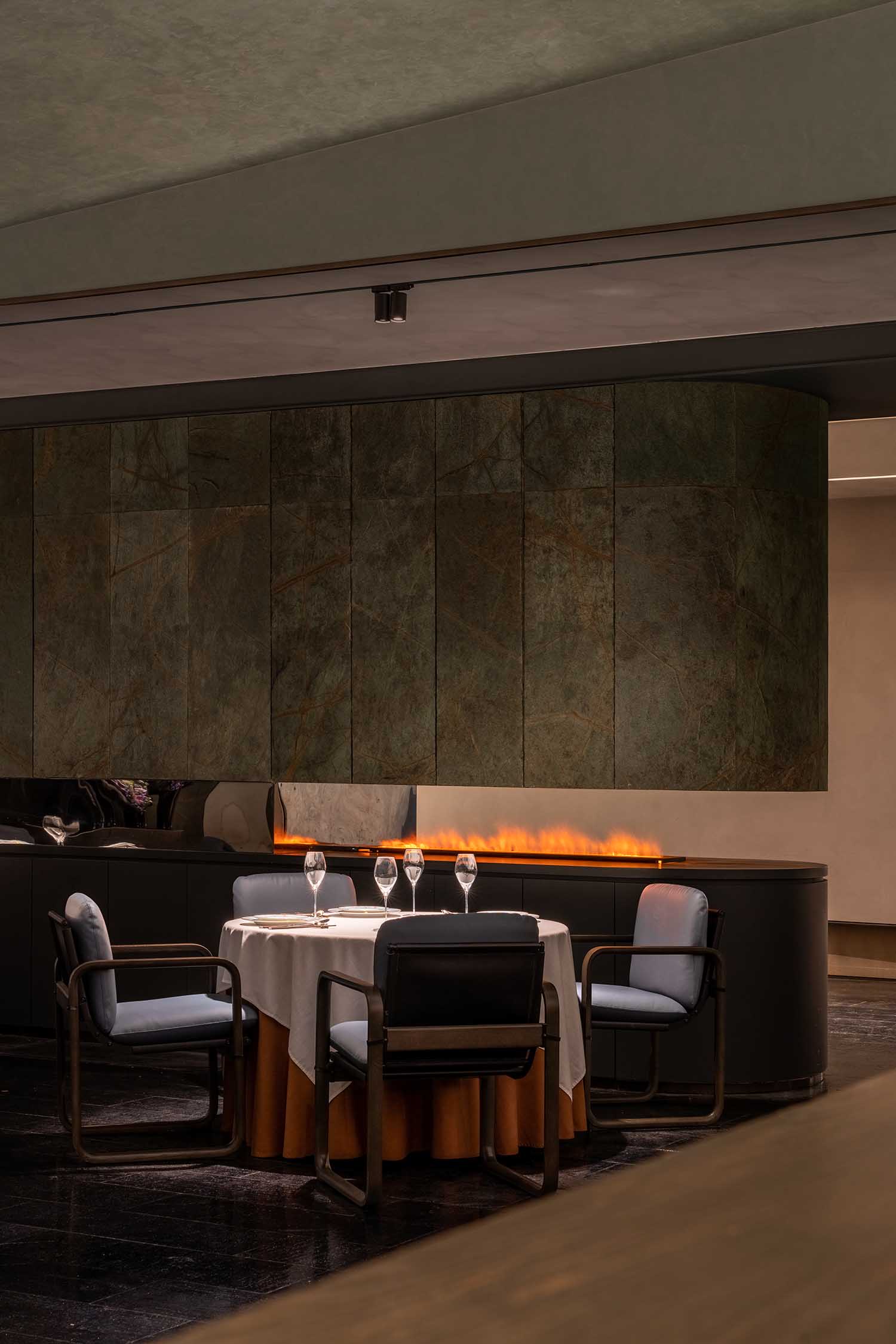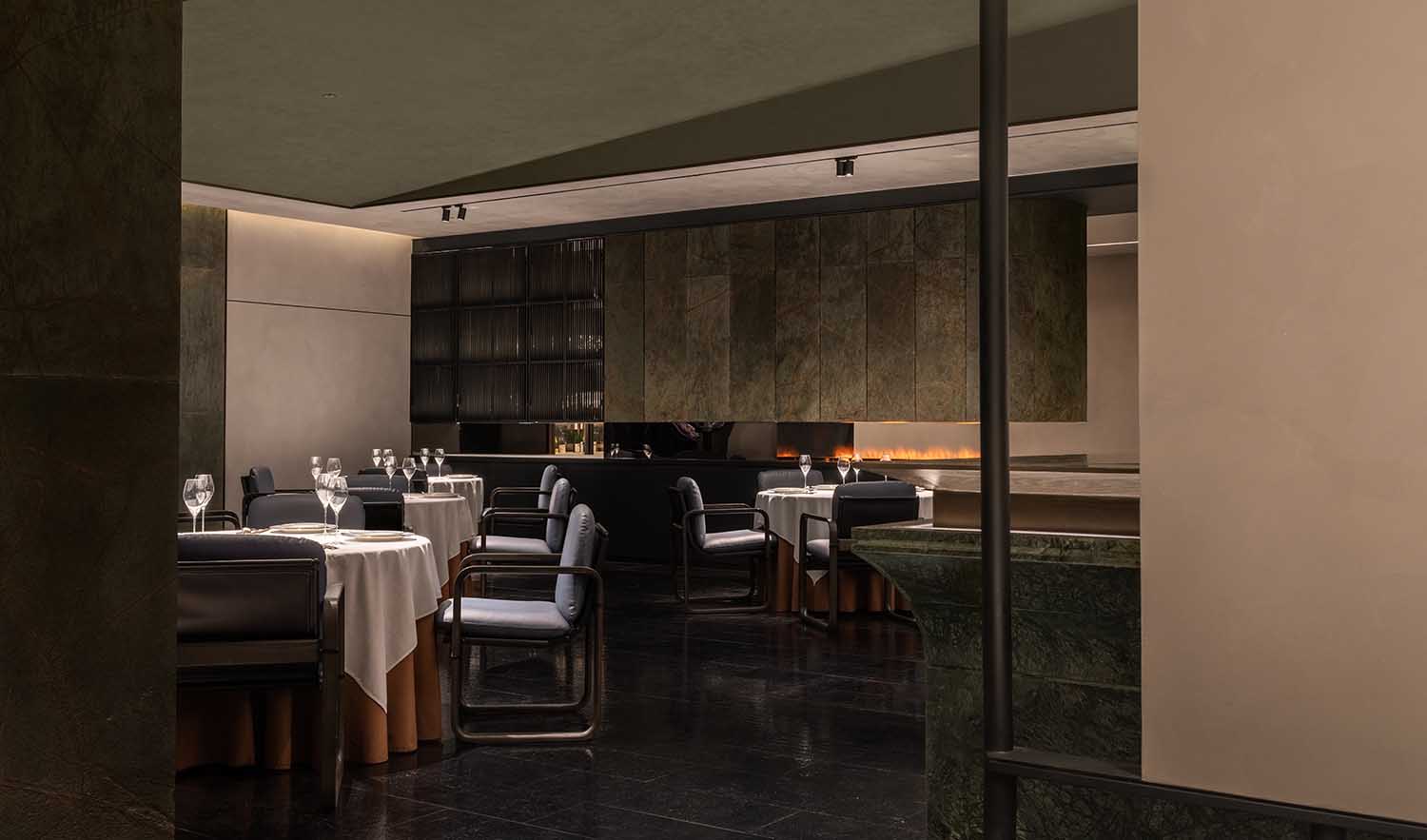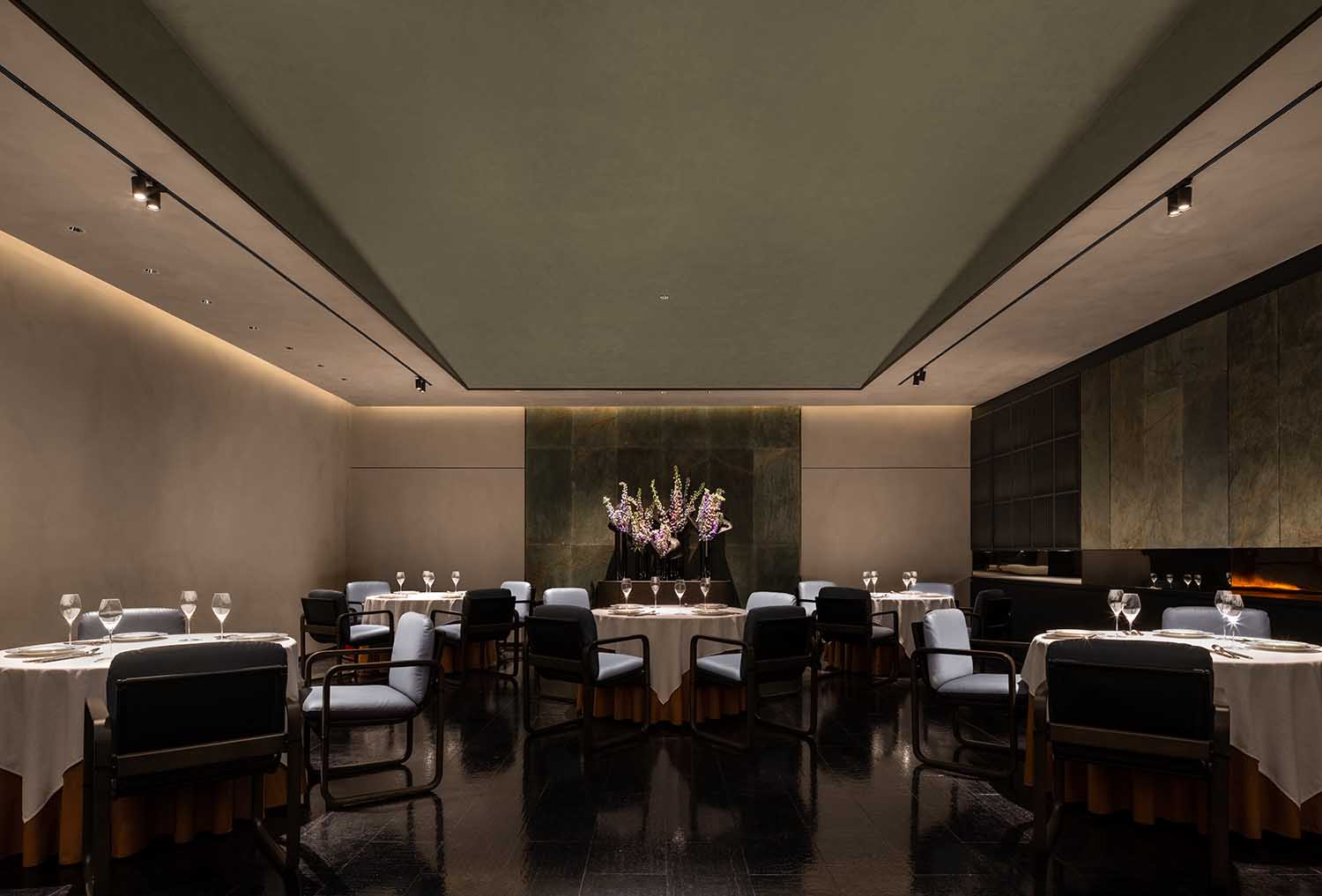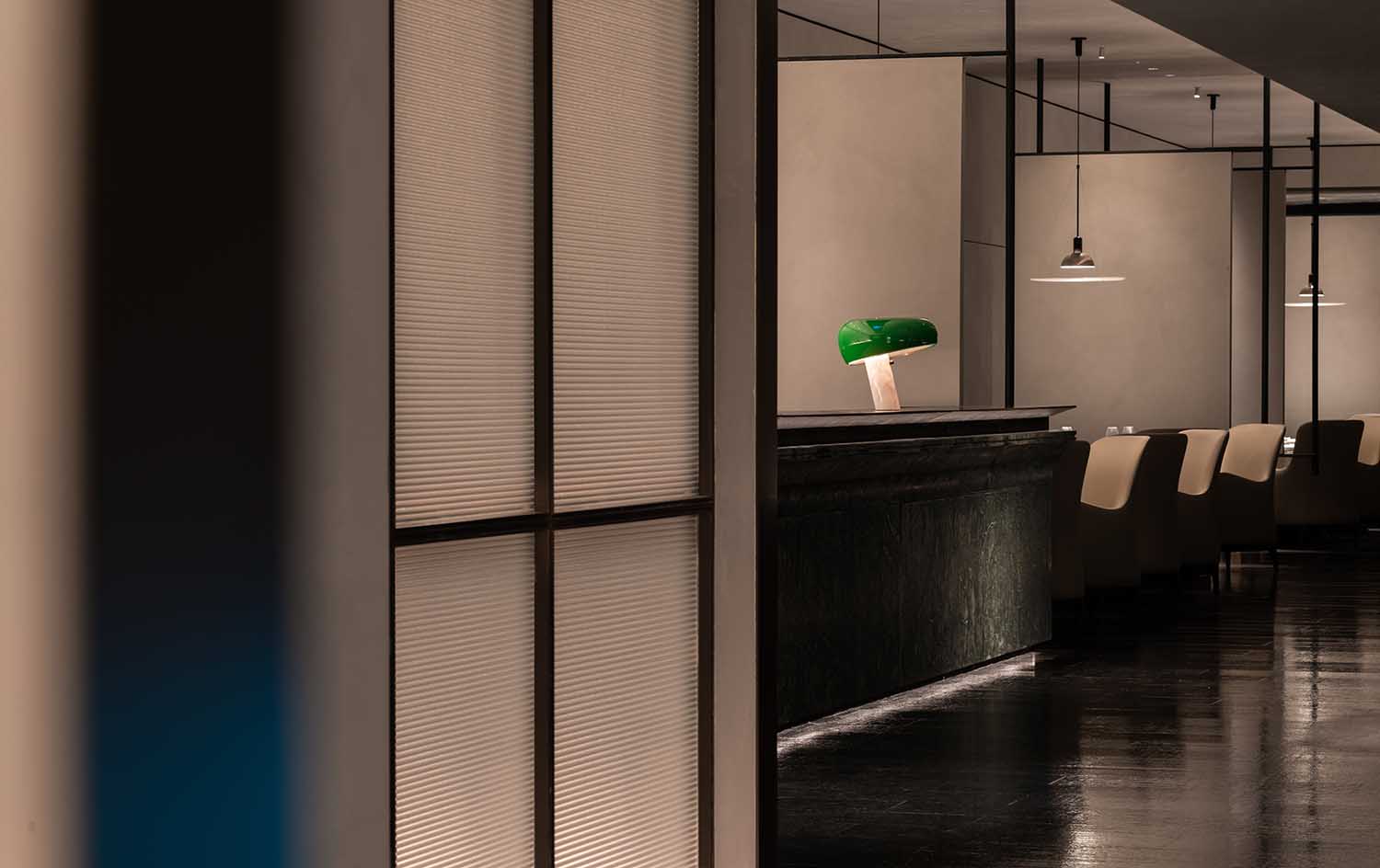 Mo Jasmine · Fragrance
Rabindranath Tagore's words, "The flower sweetens the air with its perfume, yet its last service is to offer itself to thee," resonate within the spatial design of Mo Jasmine. LDH Design focuses on creating a three-dimensional and immersive environment that engages multiple senses simultaneously, providing a sense of comfort, relaxation, and joy.
The interior layout follows the length and depth of the original structure, with private dining rooms at both ends for enhanced privacy. A vine-like corridor connects different functional scenes, allowing areas to be independent yet interconnected. The cleverly cut sloping roof, expressing traditional architecture in a modern way, adds visual interest and symbolizes the fragrance of jasmine.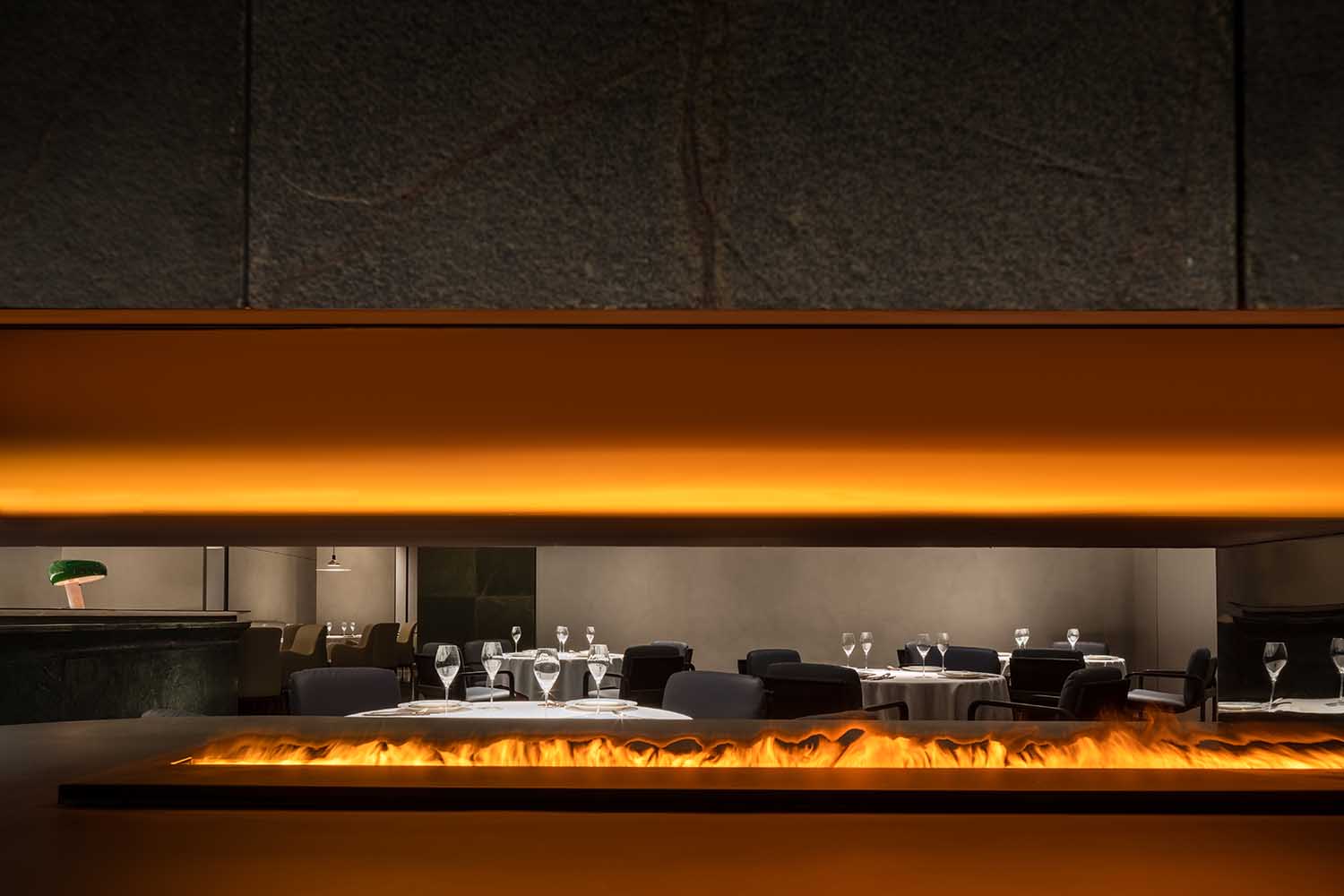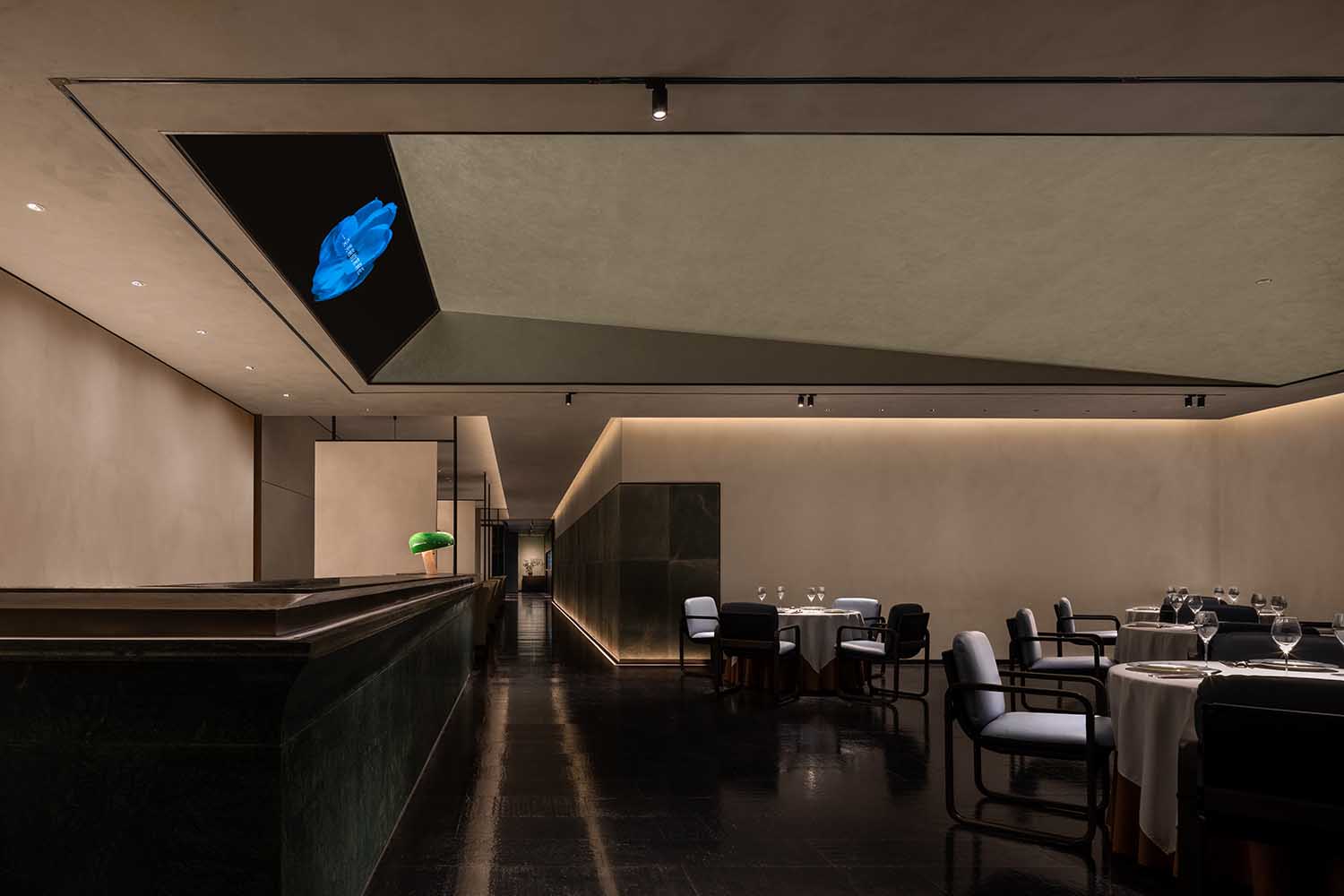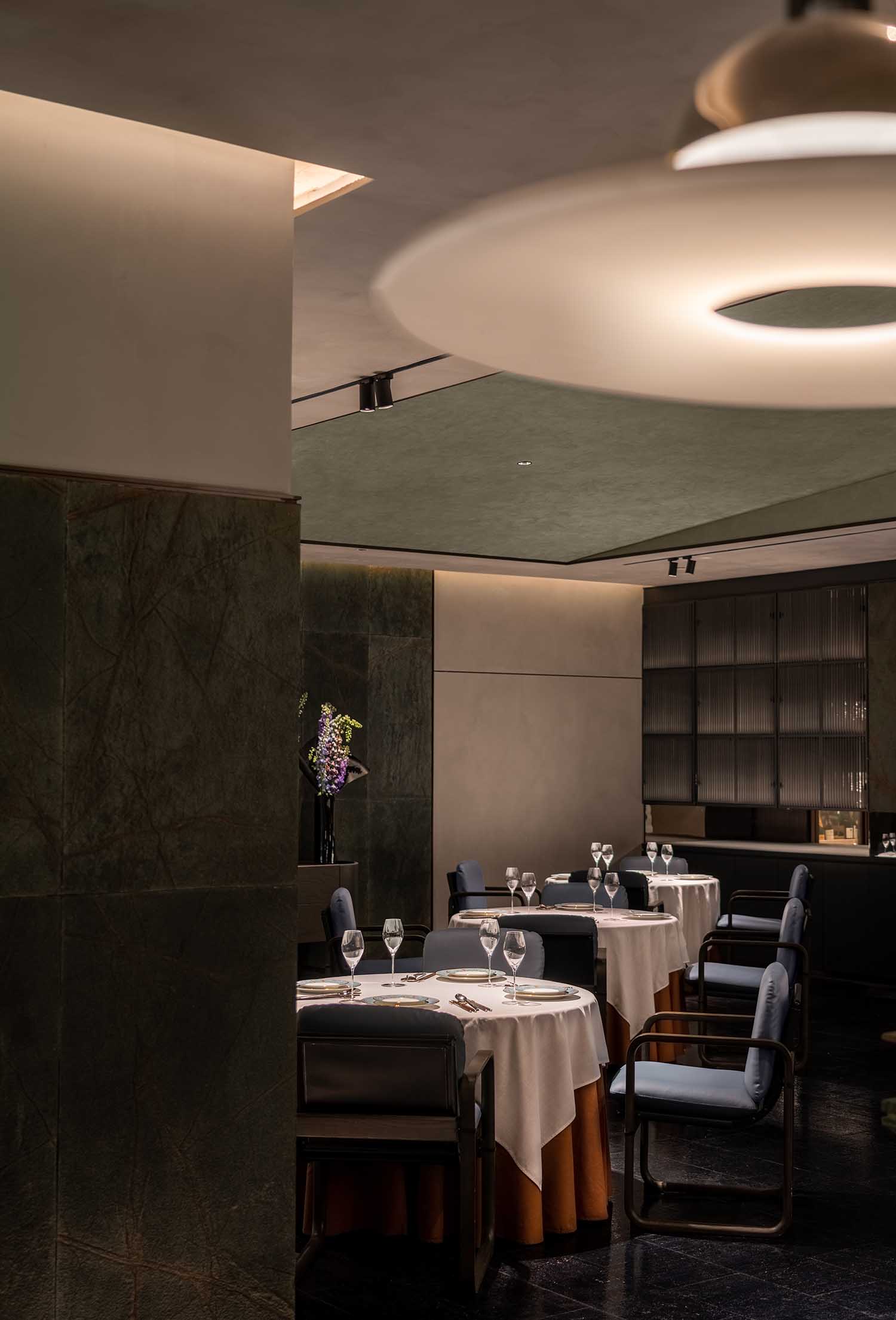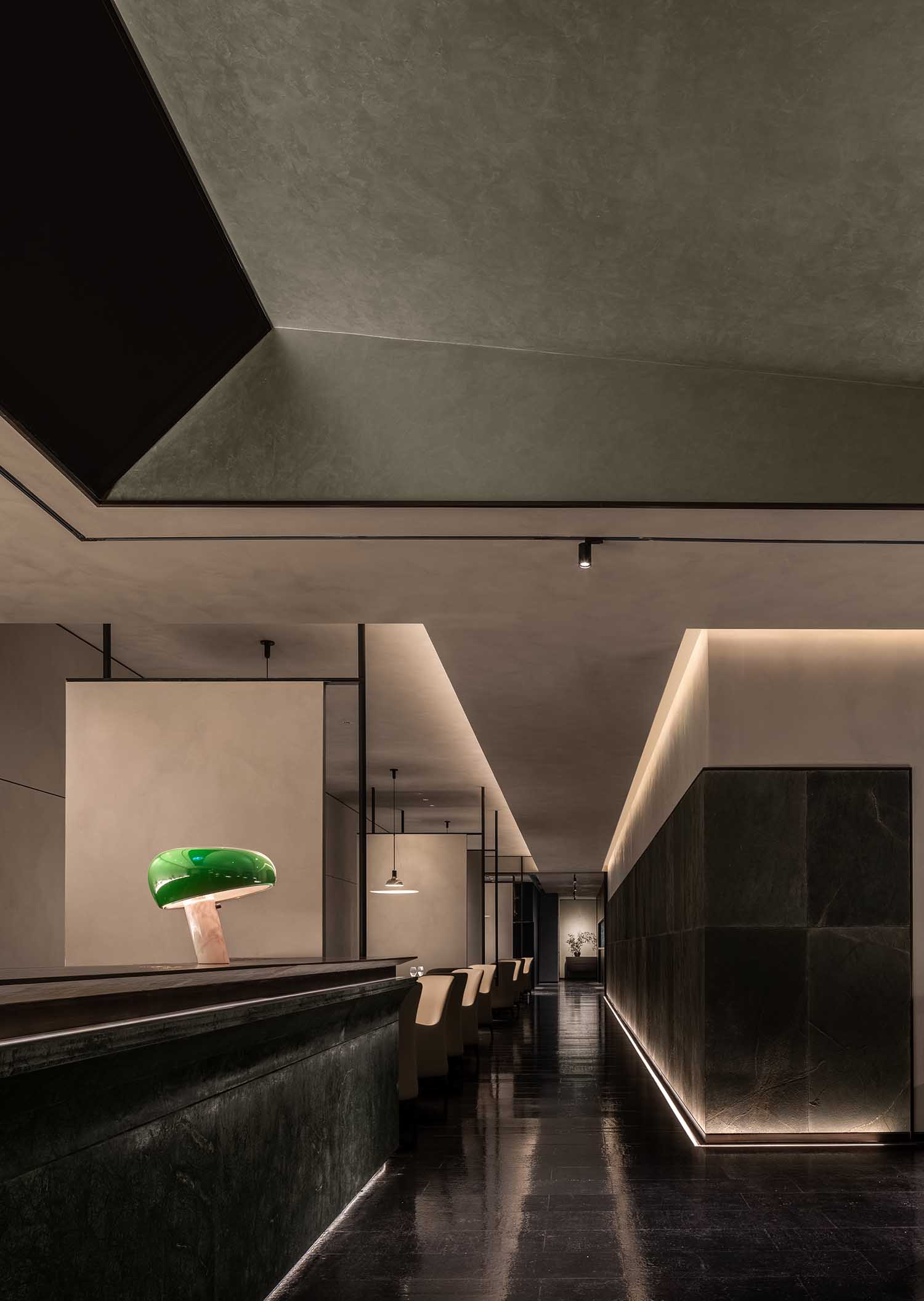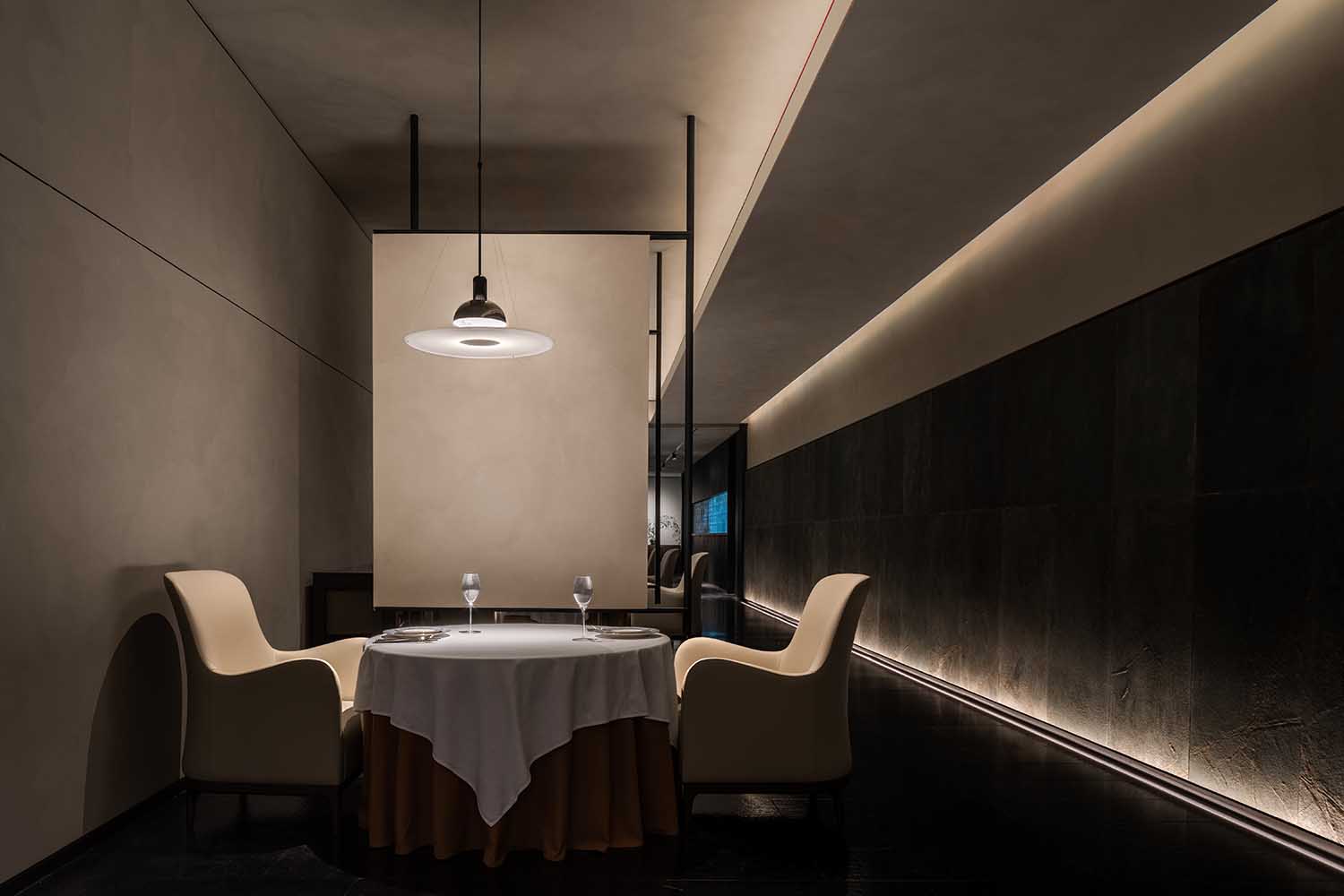 Mo Jasmine · Elegance
The fully bloomed jasmine serves as the inspiration for the color scheme in Mo Jasmine, reflecting purity akin to snow. The elegant atmosphere is heightened by strategically placed lights that illuminate both the framework and dining tables. A warm fireplace adds a touch of coziness, naturally bringing people together and creating a sense of relaxation and happiness.
The gray-blue tables, chairs, and flooring contribute to the fluidity of the space, while soft lighting provides privacy for conversations and gatherings. The overall design, carefully curated with colors, forms, and materials, creates an atmosphere that guides, inspires, and heals individuals, inviting them to savor the present moment.
In Mo Jasmine, LDH Architectural Design Firm has not only crafted a space but has woven an experience—an ode to the essence of jasmine and a celebration of simplicity, poetry, and the beauty of the present.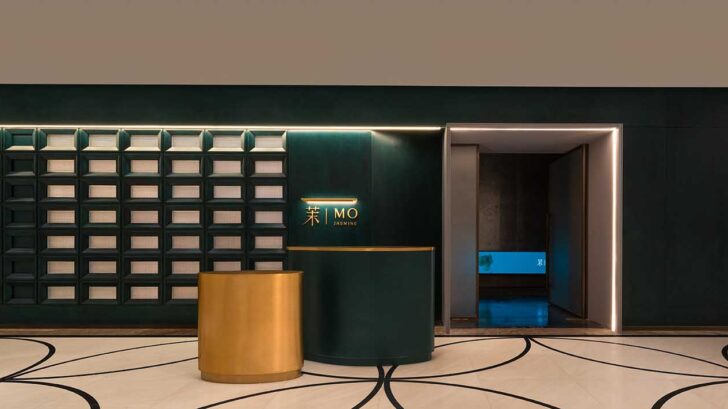 Project information
Project Location: Beijing, China
Project Area: 743㎡
Design Firm: LDH Architectural Design Firm – www.ldhdesign.cn
Chief Designer: Liu Daohua
Design Time: 2021.10
Completion Time: 2022.10
Photographer: Zheng Yan