Mixed Use
The Three Kings by TANK
By |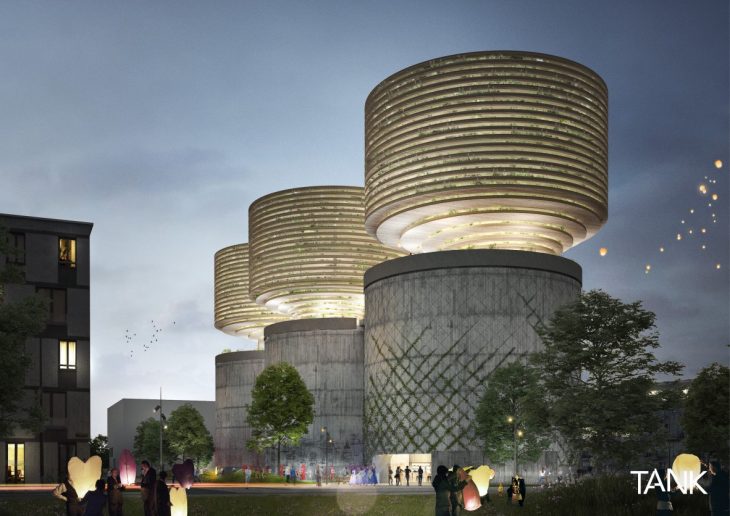 TANK has reimagined the Amsterdam silos by creating a new iconic destination for the Dutch capital. Named "The Three Kings", the silos will become the new home for a variety of local businesses and cultural activities, in the up and coming Amsterdam's Zeeburg neighborhood. Take a look at the complete story after the jump.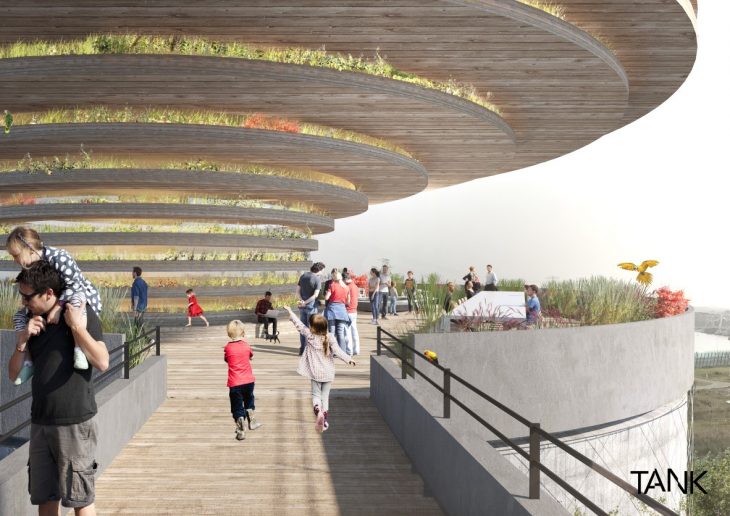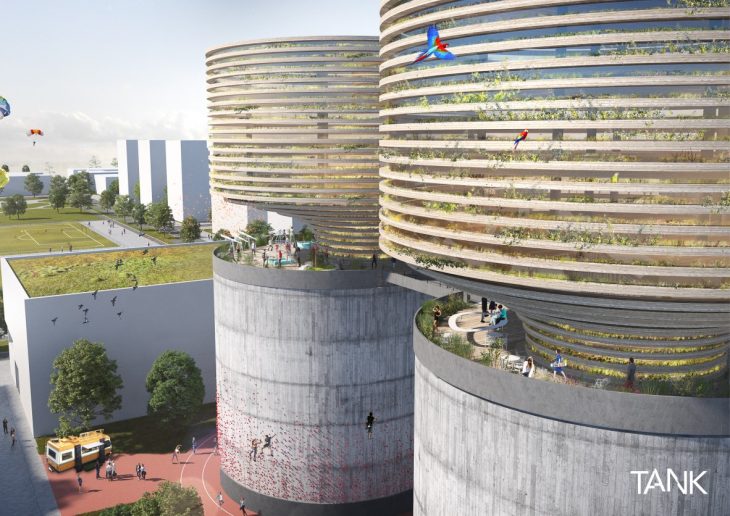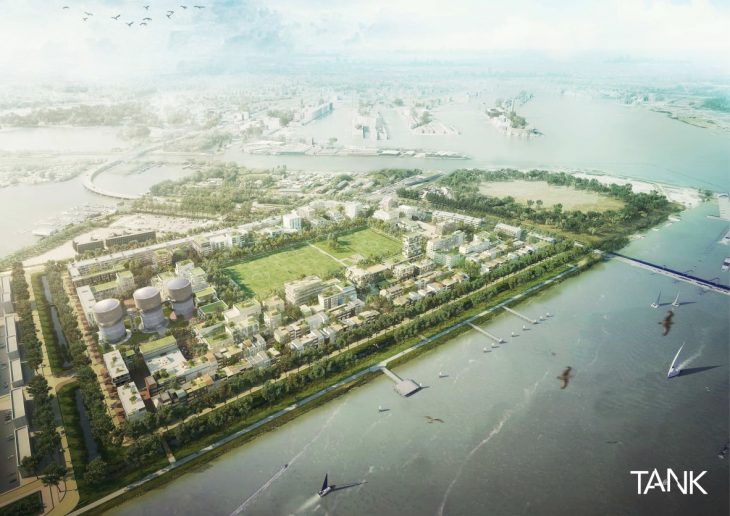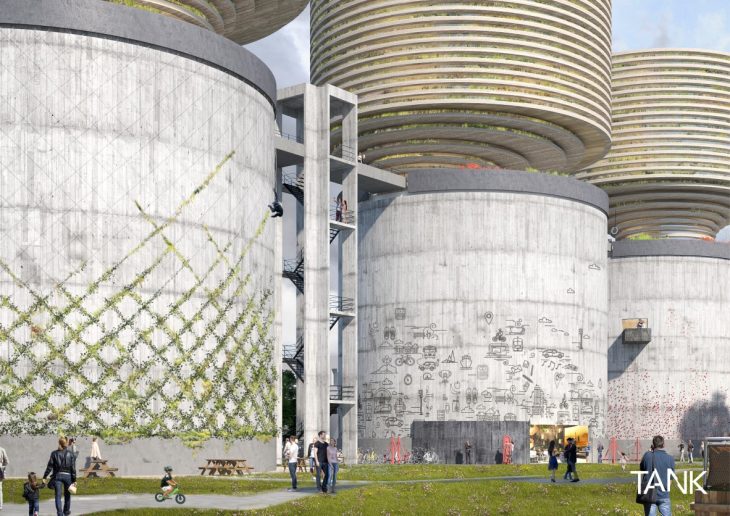 From the architects: In 2020, Amsterdam will welcome three new urban icons to its architectural portfolio. These three former water purification silos will be transformed and expanded into three striking buildings. By preserving some of the buildings' original characteristics and complementing them with an additional new constructional layer, the silos will become proud beacons of identity for Zeeburg, one of Amsterdam's most upcoming areas. The silos will host a diverse mix of public and commercial purposes that all have a strong focus on the local neighborhood. The city of Amsterdam issued a tender in 2017. 'The Three Kings' were selected as the undisputed winner. TANK collaborated with VINK bouw, Grayfield and Brouwerij 't IJ for the concept, programming, and execution planning.
Caspar, Melchior & Balthazar
The name of the project "The Three Kings", symbolizes the unity as well as the diversity that the three silos embody. Each silo has its own programming optimized for the needs and wants of the area's and the city's residents. The roofs of the former silos offer panoramic views over the city and are publicly accessible.
Sustainable architecture
The elements that had the biggest impact on the judges' final decision were: a strong focus on sustainability, the variety of programming and architectural excellence. Menno Kooistra of TANK states: "For this project, we've conformed to the highest standards of sustainability. The selected systematics are BREEAM certified and labeled as 'Outstanding'.
Programming
The three silos have been categorized as east, west, and center, each has its unique function. The west silo offers sports and leisure activities. The east silo focuses on meetings and personal connections by housing a Brewpub by Brouwerij 't IJ and a restaurant. The center silo will be a cultural event space that serves as a communal living room for the areas' residents. The central silo will also be made available for local residents, school and clubs to execute their special event plans, twice a month. These events ranging from workshops, musical or dance performances to wedding ceremonies.
Design
TANK has embraced the raw charm of the former water purification silos. This rawness can be best experienced from inside the impressive and spacious interior but has also been incorporated into the design of the additional architectural layers. "By adding robust wooden volumes contrasting to the concrete structure of the silos, we are creating an iconic view that will enrich Amsterdam's skyline. We can't wait to present the final design to the neighborhood and Amsterdam's residents.", concludes Kooistra.
Images Courtesy of TANK Architectural agency
Find more projects by TANK: http://tank.nl/