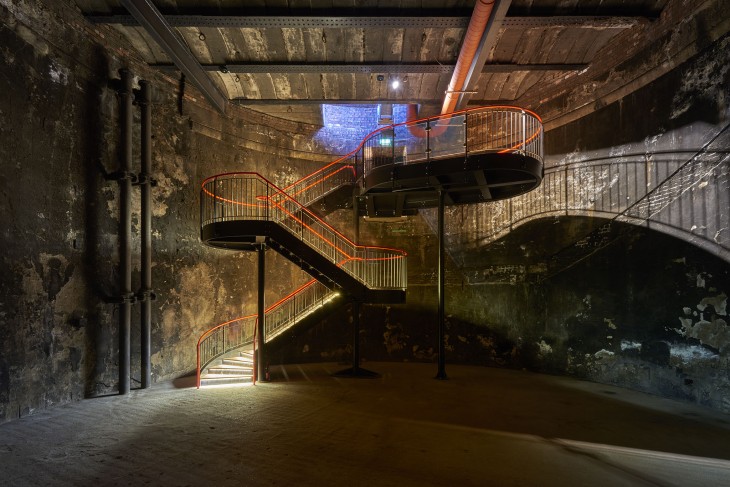 Architecture studio Tate Harmer have designed a new entrance hall – or 'sinking shaft' for the Brunel museum thar has reopened to the public for the first time in 150 years. Take a look at the complete story below.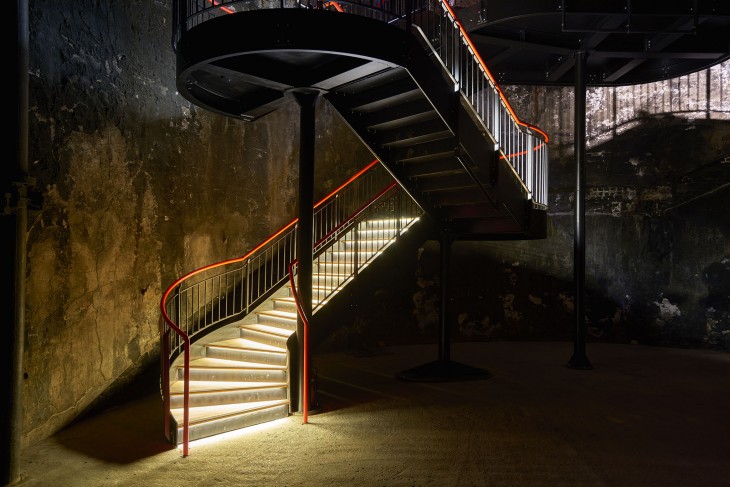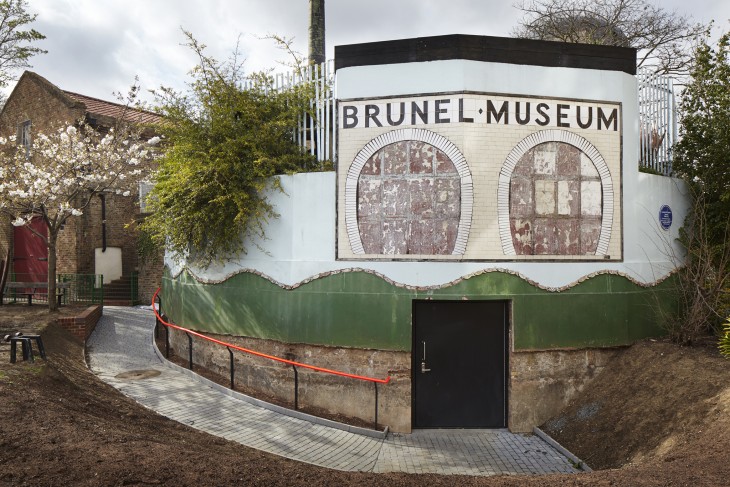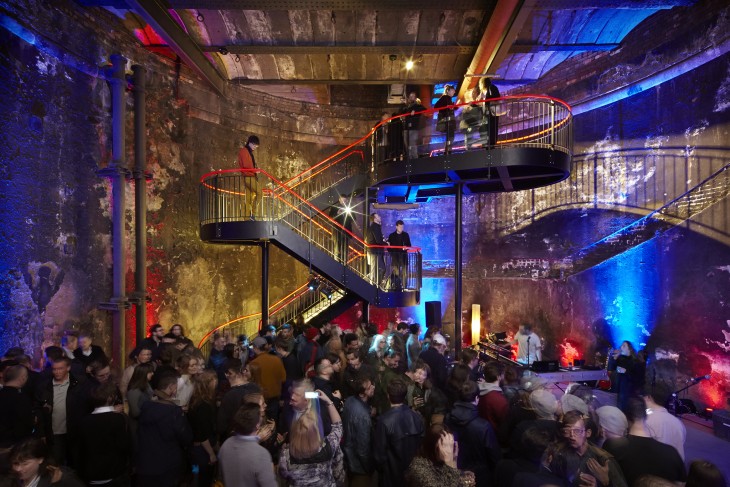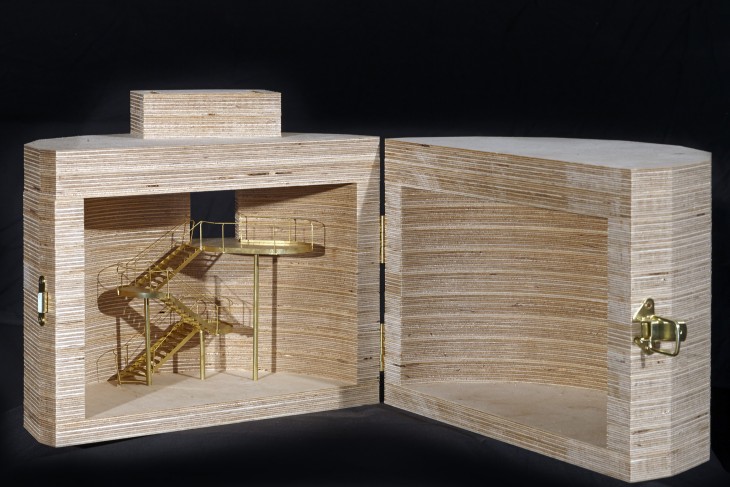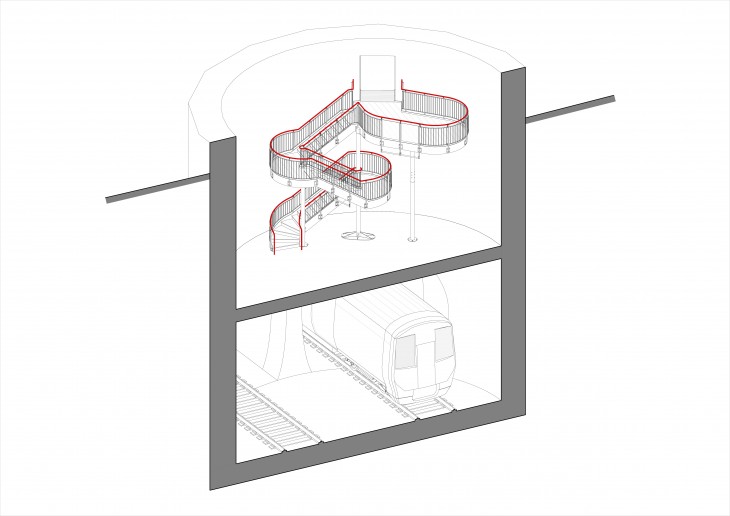 The Brunel Museum in Rotherhithe is located within Brunel's Thames Tunnel Engine House, which is a Scheduled Monument. Following the installation of a separating concrete deck above the tunnel the museum has also taken a lease on the Grade II* listed circular underground Sinking Shaft.
This project is phase 1 of a wider masterplan for the museum, developed in collaboration with Grimshaw Architects. It provides inclusive access to the Sinking Shaft, with a high level viewing platform and stair to the lower level. This has dramatically improved visitor access to the shaft as well as providing facilities for the museum's program of performances.
Our intervention was as much about revealing the beauty of the existing space as it was about providing public access, and we were careful to use the minimum means possible in our architectural interventions. The new staircase and platform are conceived as a 'ship in a bottle' structure, inserted through the new door opening and containing all the services and requirements necessary to create a working public space, whilst retaining the powerful raw atmosphere of Brunel's first structure.