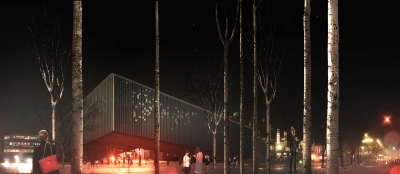 Project: The Frame – Daegu Gosan Public Library
Designed by MenoMenoPiu Architects
Project Team: Mario Emanuele Salini, Gilberto Bonelli, Marco Lavit Nicora, Rocco Valantines, Alessandro Balducci, Paolo Venturella, Cristian Gheorghe, Julie Tarrancle
Location: Daegu, South Korea
Website: www.mmpaa.eu
The Frame coming our way from MenoMenoPiu Architects is a project proposal for the design of Daegu Gosan Public Library in South Korea.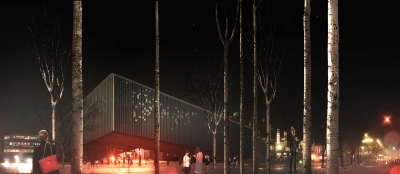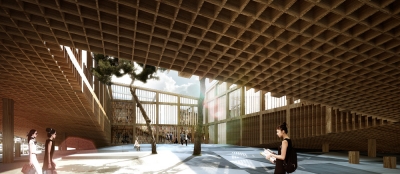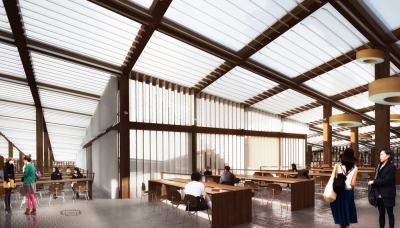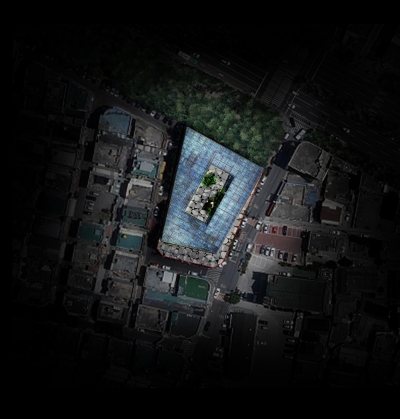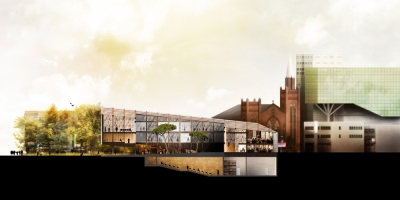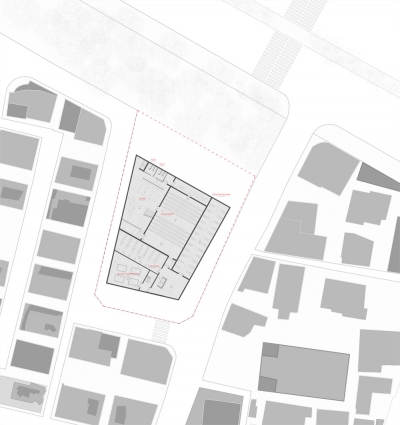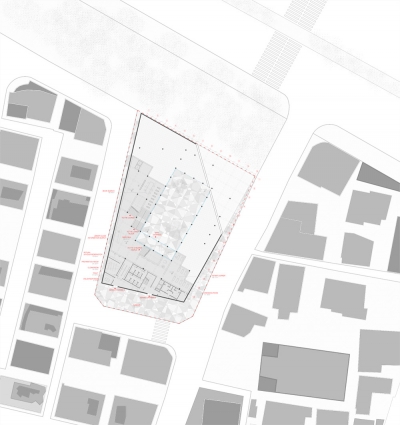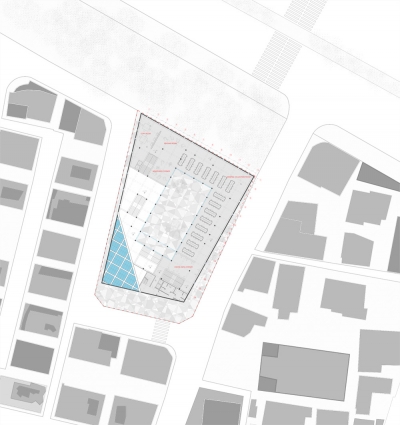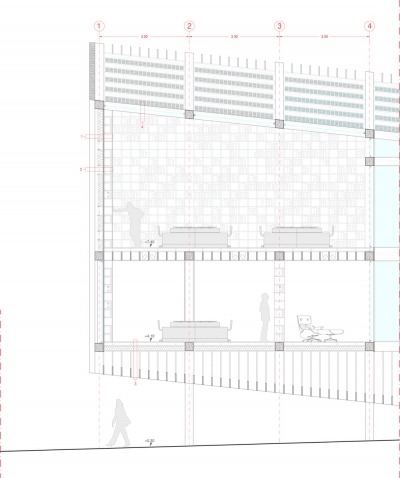 From the Architects:
"Architecture is an act of love, it is not staged", Le Corbusier
Daegu Gosan Public Library will be one of the new symbols of the Daegu Metropolitan City's new policy direction.
The aim of the city management, as well as the goal of our project, is to create small community for local users.
The idea of a project on a diagonal axe comes from the concept of releasing the urban flows while ensuring the same permeability by opening a front toward the point of greatest intensity.
Traditional materials, such as wood, are employed with a new contemporary approach. The simplicity of the geometry, gives an affordable answer to the main needs. The design of the project stems from the analysis of the bookcase as module, that becomes key element in the definition of the interior spaces. This module extends to the structural grid, which finally develops into the materialization of the exterior facade. The internal partition and the railings are designed as a bookshelf with the aim of melting together the library / framework / partition / facade.
The building opens itself to the city. Citizens as well as tourists discover an inner world that, enriched by the presence of the bookshelves volume acting as a screen from the city, adds quality to the main library spaces. The concentration of all the service areas within a double wall allows the development of a free plan suited to contemporary parameters of flexibility and viability.
The Hall and the Collection Rooms receive natural light from the roof and from the patio thanks to the presence of a sober shading system integrated with the facade and the patio's evergreen trees. The synergy between artificial and natural elements ensures the best visual conditions of the interior spaces.
The orientation of the shading system is conceived to deflect sun rays when the weather is hot and allow them in during winter time. The concrete flooring acts as thermal mass for the building.
The study of the roof slope is based on the angles that can provide the highest yield from the installed photovoltaic cells, where a drainage system for the collection of water allows for a complete reuse of the latter.
Moreover, natural ventilation inside the building is favored by its very geometric structure and by the fact that plans have been purposely left as free as possible.
Finally, the simplicity of the structure compared to its shape keeps the costs reasonably low.