Similar to the way airports implemented stricter security systems after the 2001 terrorist attacks, response to the global coronavirus pandemic has forced us to look at public spaces in a new way. From cruise ships to conference rooms, designers in all industries find ways to utilize health-centric solutions to keep people safe. But, first, they have to identify the germiest areas – and they might not be where you think.
Office Environments
Offices, shared workspaces, lobbies, conference rooms, and lunchrooms are breeding grounds for pathogens like viruses, fungi, and bacteria. These germs spread quickly from one person to another as employees share desks, photocopiers, and even refrigerators. Even before the pandemic, these spaces were teeming with easily shared germs. This combination of people and pathogen proliferation can lead to severe illness among employees and visitors. The Integrated Benefits Institute estimates the losses from missed workdays at about $530 billion per year.
Compared with these significant downtime losses, the cost of investing in long-term solutions is negligible. It's much better to redesign shared spaces by installing UVC disinfection wall fixtures and air purifying systems from reputable companies like SafeologyTM. With the help of ultraviolet-C (UVC) light, businesses and other organizations can minimize the spread of germs among employees, clients, and customers.
Hospitality
The average hotel is crawling with bacteria – not only on bathroom countertops and remote controls but in busy areas like lobbies, restaurants, salons, spas, food service areas, and entertainment venues. Installing UVC upper room fixtures and mobile air purifiers can improve the situation in many ways. It not only helps eliminate the bacteria and other pathogens lurking in these areas but helps hotels and restaurants grow by giving confidence to guests and customers. When aesthetics is important, like in a hotel or restaurant, UVC disinfection fixtures, towers, and air purifiers offer sleek and modern designs that don't diminish the beauty of the space. This will make hospitality properties – especially upscale ones – still appear luxurious while ensuring visitors that they're safe.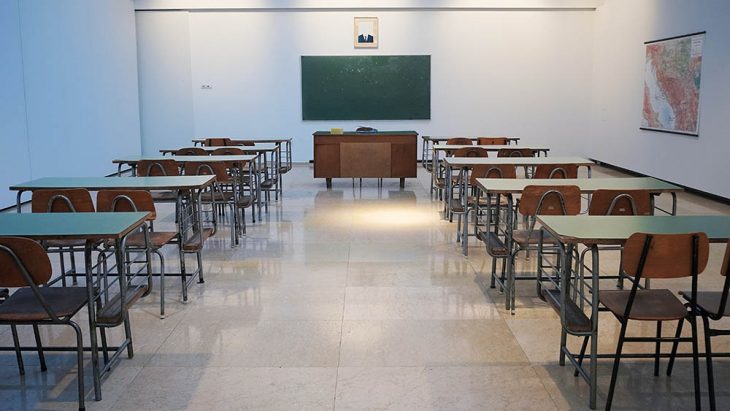 Schools
Viruses proliferate and spread where young people come together. This has been a given since the first day children started gathering to receive an education. This means that all school premises, from universities to daycare centers, are at risk of an outbreak of some nasty bug.
When students come together, their gathering places tend to become germ generators, increasing illness and absenteeism. Not only is this detrimental to their academic performance, but it could seriously undermine their long-term health. Investing in UVC disinfection products should be a priority for schools. Placing these virus-killing machines in classrooms and crowded areas can efficiently and continuously sanitize classrooms, dorm rooms, and daycares.
Movie Theaters
Did you know that a movie theater butter dispenser has 21 times more bacteria than a kitchen sink? This is because when people congregate, so do germs, making it easy for microscopic pathogens to move through the movie-going crowd, infecting people as they go. Installing UVC fixtures in a high-traffic venue like a movie theater can help prevent deadly pathogens from spreading.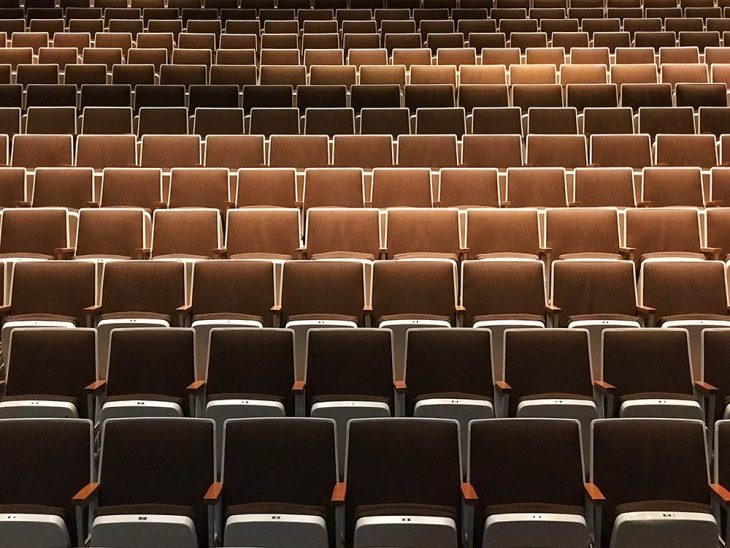 Retail
Given the number of people who use an ATM on any given day, it's guaranteed to dispense more germs than cash. Each time a customer touches a cash machine or credit card reader, germs get transferred to other surfaces and products, turning these into petri dishes of microorganisms that could cause various illnesses. If businesses assured customers that their facilities offer a clean, safe, and healthy shopping experience, the latter are more likely to return.
Ultraviolet-C light is widely accepted as the most effective tool to eradicate germs in all of these cases. Even the CDC has recommended its use in high-traffic public areas. Effective UVC disinfection products proactively eliminate 99.9% of harmful pathogens while quickly and safely sanitizing surfaces.
Safeology™ products like UVC Mobile Air Purifiers, Upper Room UVC Linear Wall Fixtures, Upper Room UVC Linear Recessed Fixtures, and UVC Towers use the science of UVC light to offer proven pathogen protection. As UVC light is proven effective in inactivating virtually all viruses, bacteria, and molds, implementing UVC disinfection in high traffic areas can help minimize the chance that the next outbreak becomes another pandemic. Ultraviolet-C light can not only keep people healthy; it can keep the world healthy.