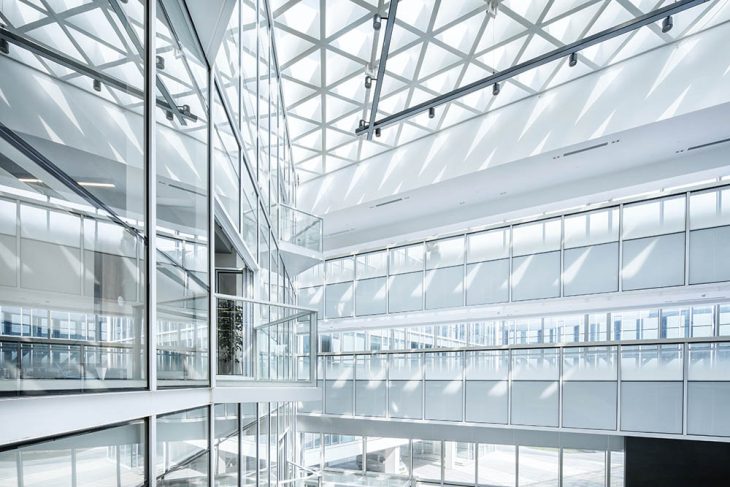 Workplaces have not been subjected to lockdown measures for some time now and the Government's 'living with Covid-19' plan has encouraged many workers to get back into the office.
Working from home has many benefits. People have been able to save more money, and have enjoyed the time savings that dropping a daily commute gives them.
However, there are also many advantages to working together in offices too.
Here we will look at what some of those advantages are and what you can put in place to encourage your workforce to come back to work.
Why offices are still important
Zoom meetings, the odd morning working from bed and your weekend really starting at 5pm on a Friday are great, but there's a lot that we've missed out in the WFH era.
Collaboration: Working together on projects is made harder when there is a big physical space between your team members. Ideas don't pop off in quite the same way over video call and you're only ever one dodgy internet connection away from having to scrap something and starting all over again another day.
Team spirit: People are more like, well… people when they're together in-person. A team made up of disparate members that only ever communicates over the internet is unlikely to get along smoothly.
Impressing clients: Face-to-face meetings with clients new and old are back on, and if you're welcoming them to your office they're unlikely to be impressed by rows of empty desks.

How to make the office a more inviting place to work
Many businesses are still leaving it up to their employees whether they return to the office full-time, part-time or continue to work from home. But if you want to encourage people to get back into the office, here are some key things to consider.
Health and safety: The biggest reason that will put many off returning to the workplace is keeping themselves and their loved ones safe. While the vaccine and booster rollouts have curbed much of the damage being done by Covid, clinically vulnerable people are still at great risk of falling seriously ill.
Comfort: People have gotten used to working in their sweatpants, having an email catch-up on the sofa and having snacks on tap. So, you'll have to up your game! Top-notch aircon and moisture meters will keep the conditions to your team's liking. And how about those snacks?!
Fun: Before people return to the office to work regularly, perhaps you could refamiliarise them (or familiarise them if they were hired in lockdown!) with their workspace while they're not actually working. A team social will get everyone in a room together again and could convince people that the office is the place for them.

Office décor tips to improve productivity
As well as changing the mentality around working from home, there are also ways in which you can alter your workspace to make it more conducive to productive operations once you manage to get people back onside.
Ergonomic furniture: Supportive chairs, screens that don't glare and any more equipment necessary to do the job should be provided so that your employees do not develop discomfort while at work.
Let in light: If possible, allow as much natural light as possible to flood your space. If you rely too much on artificial lights, this can lead to eye fatigue among your workers. This could lead to mistakes in their output so is best avoided wherever possible.
Use colour psychology: Decorating parts of your office in differing shades can provide inspiration for various tasks. For example, blue can encourage focus and may be useful to splash in working areas, while adding red to meeting areas can boost positivity and collaboration.
Separate work from respite: When people work from home, it's important for them to have a 'work' area away from where they relax. The same rings true for an office. If possible, separate rest areas and canteens from working areas. Put up divides that split them up for the greatest effect.
Add some nature: Whether fake or for real, adding some greenery to your office can stop it from becoming too cold and unwelcoming. Several real plants also offer some health benefits too, which could give your workforce an extra one per cent!