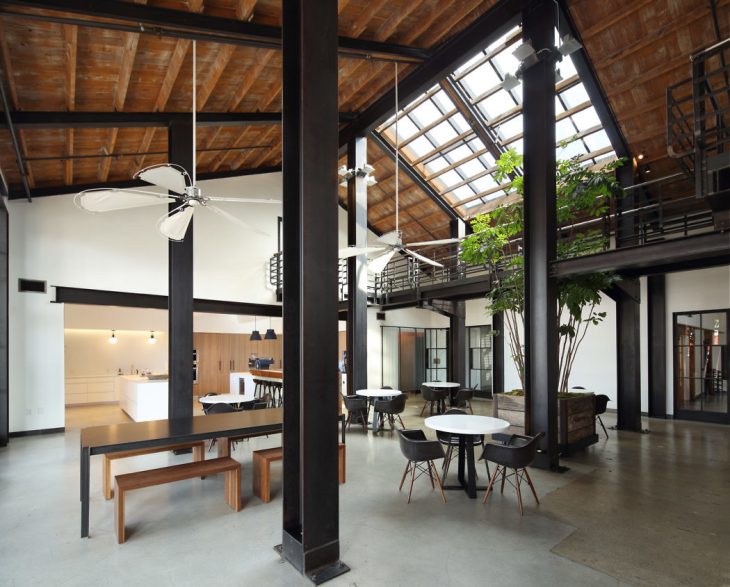 March Studio designed this inspiring industrial office for for RSA Films, located in West Hollywood, California, in 2015.Take a look at the complete story after the jump.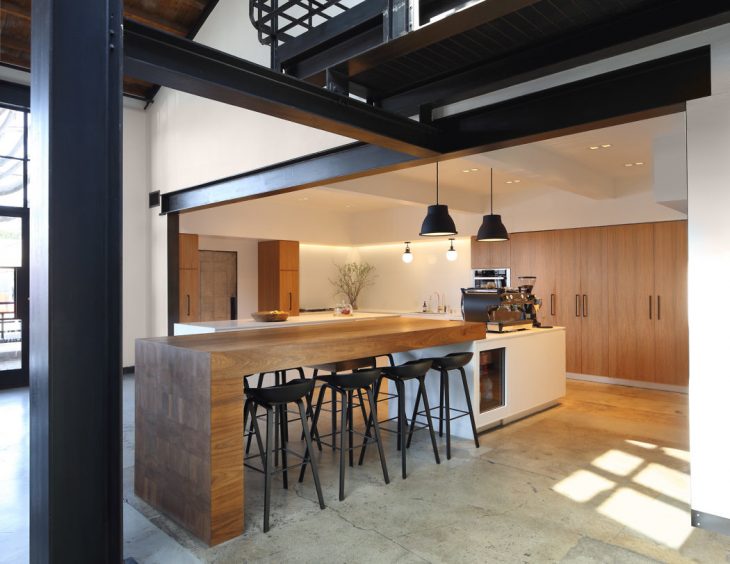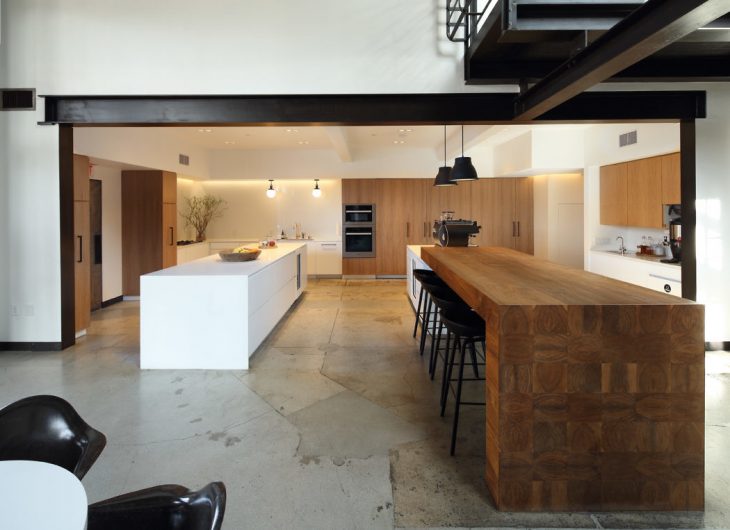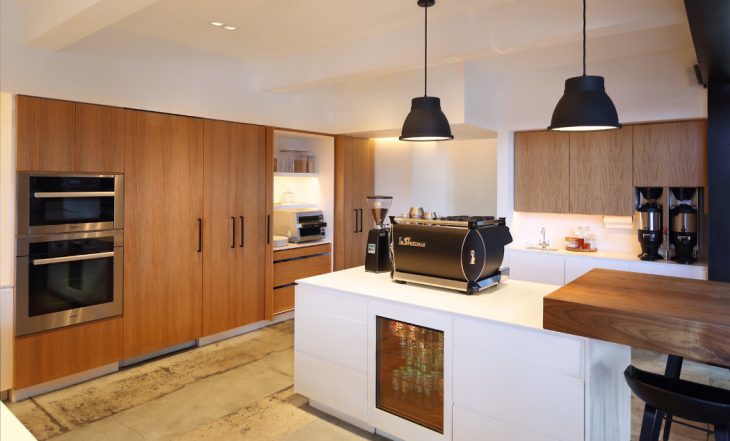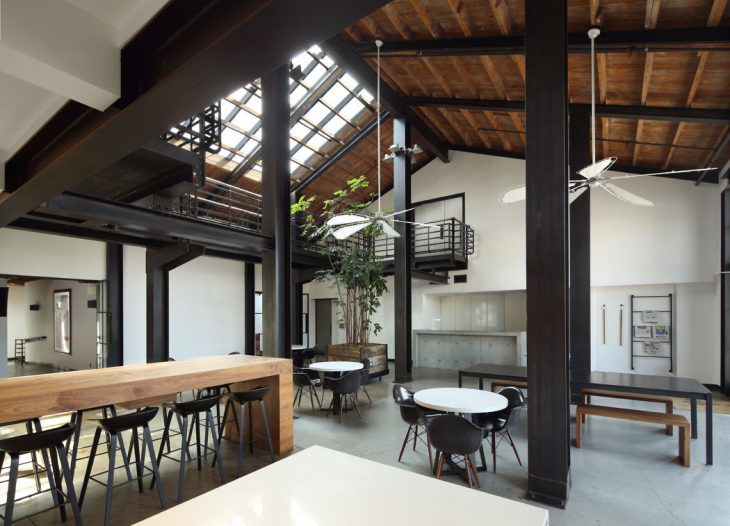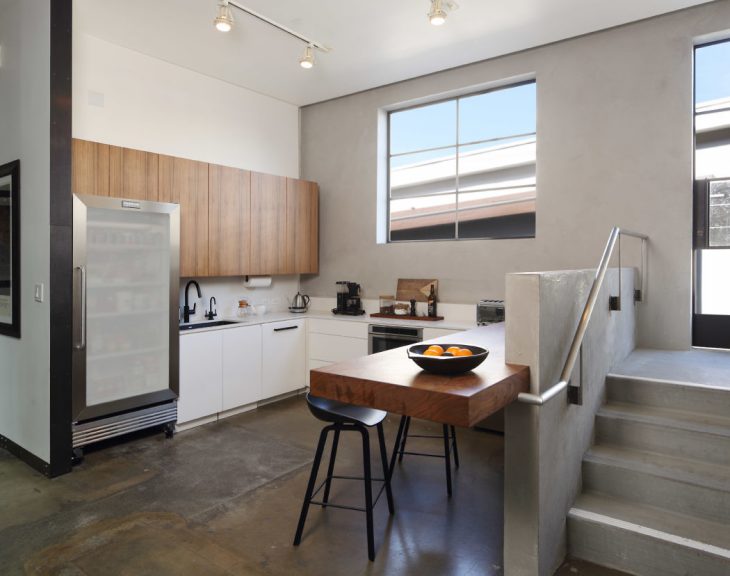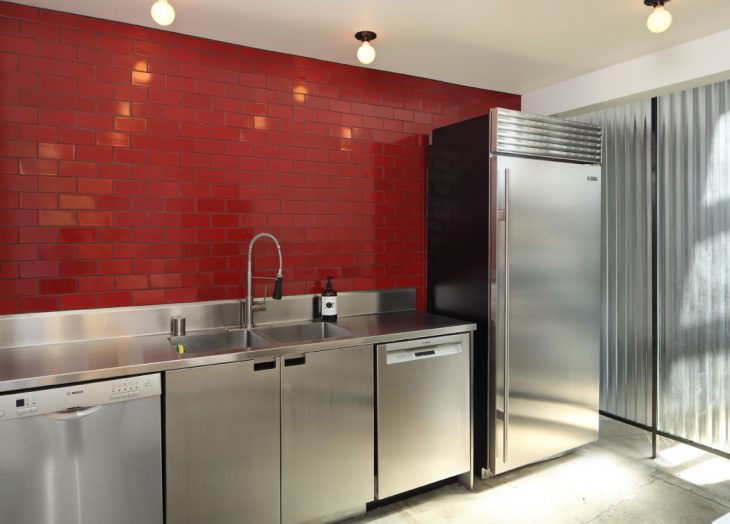 From the architects: How do you create an informal social hub that inspires interaction and collaboration for Ridley Scott's celebrated production company?
RSA Films and Scott Free, are producers of iconic film, television and advertising content. The company needed a central space that would bring together in-house directors and team, external production companies and vendors, for entertainment and collaboration. March Studio, in collaboration with Merrell Williams Design, designed a combined kitchen, reception and waiting area that allows for collective events, small meetings, and individual work opportunities that fuses a warmer cafe-like environment into an existing theatrical/industrial-fantasy space.
Find more projects by March Studio: marchstudio.com