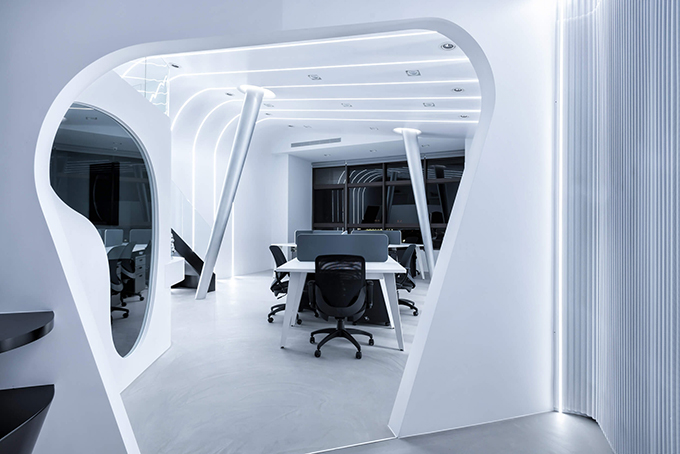 CHI-TORCH Interior Design designed this innovative office space for CADEX TECHNOLOGY CO . ,LTD in Hsinchu City, Taiwan. Take a look at the complete story after the jump.
From the architects:
Asteroids Fly By in the Vastness of Space
CHI-TORCH believes that a touching space is bound to possess unique elements of stories pressing close to people's hearts. It can be customized to accomplish story-telling feature and glamour with visual impacting.
In a shuttle making its way through space, the Captain in the command tower charts a course to the future. Space technology can take us through worm holes to a new dimension. Technology brings the future closer and one day, we will travel through space.
The custom perforated corrugated panels in the entry gallery, light strips stretching away into the distance, and the floor with random patterns give the impression of a worm hole being put through the wringer. Special curves near the worm hole entrance create a waiting space for the transition to come. The worm hole exit is an unusual shape-changing opening where the field of view is constricted before opening up again. The raised ceiling becomes the visual focus thanks to the exaggerated beams of light. Here you find the command center of the space ship where the staff are all working at their stations. The office seating arranged into a Y-shape maintains the flow of the space while the commander situated at the center of the Y-shape gives orders to the crew. Silvery high-tech cones of various sizes not only define the space but also poke through the ceiling into the endless possibilities beyond. Flooring consists of a special, hand-laid seamless paving. The completely random pattern of the floor reflects the uncertainty of space and feels like the natural, unadorned surfaces of the nine planets.
The pure white tech company walls feature streamlined panels that pop out like asteroids of different sizes in space. Under the leadership of the Captain, every challenge is confronted and overcome. The elevated space (Come on, let's go!) accessed via Y-shaped steel stairs offers sweeping views and a place to rest – take a break before going back to work! The raised platform interacts with the space and breaks through the two dimensions to keep the ideas following. Here, the work space is no longer just your typical office. Going to work is now like going on a space mission.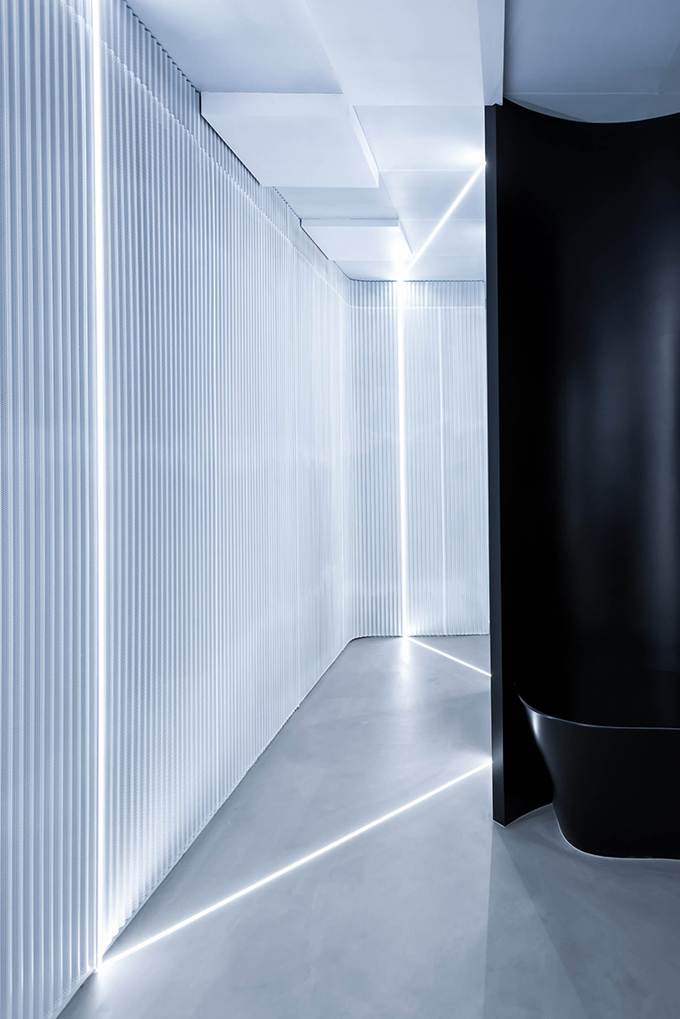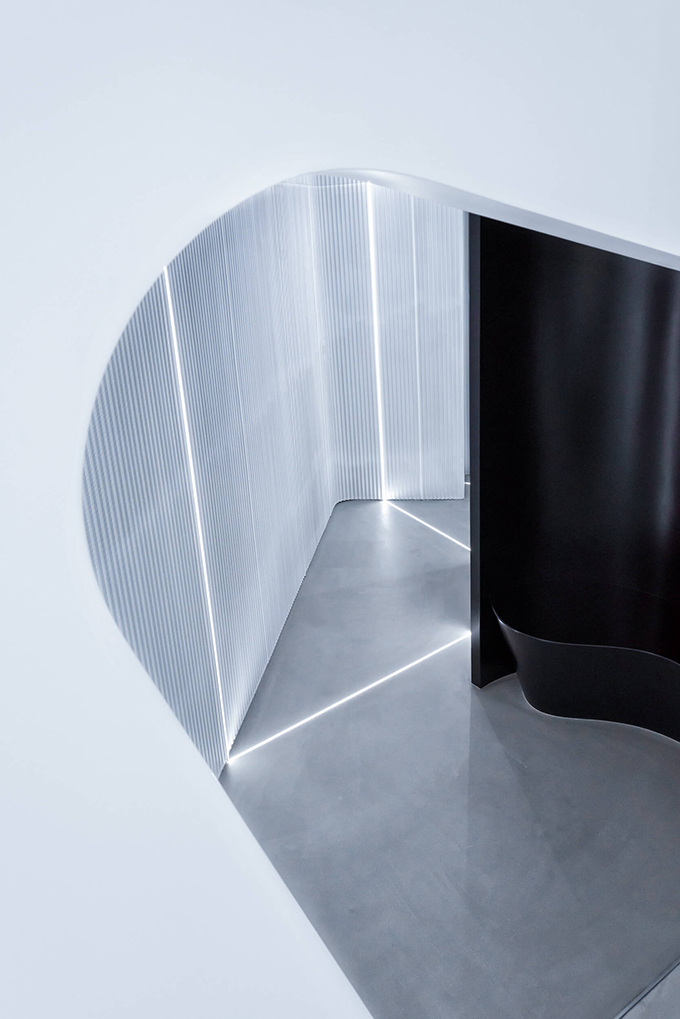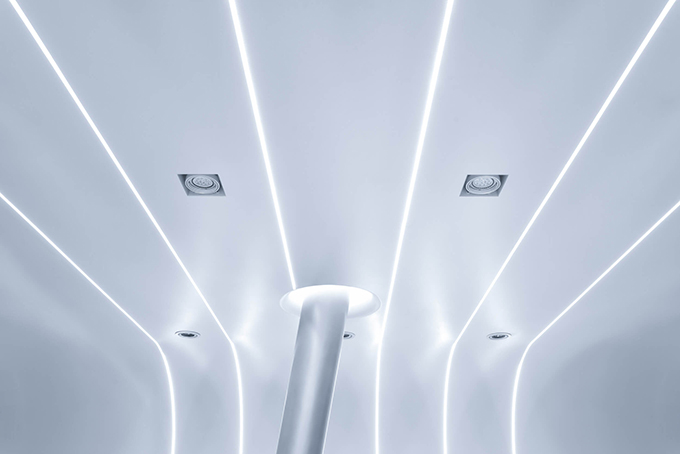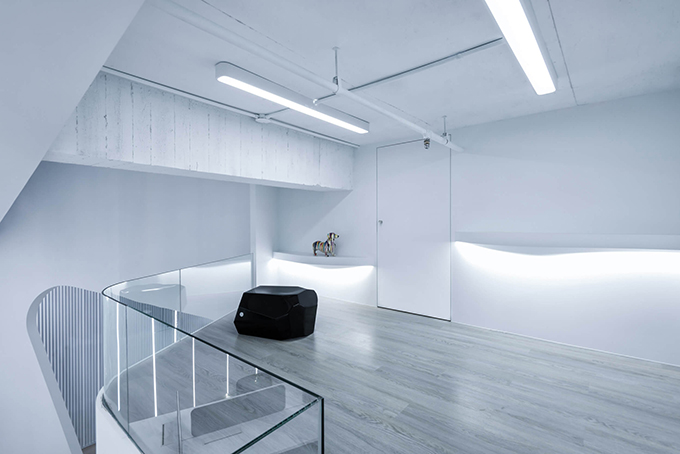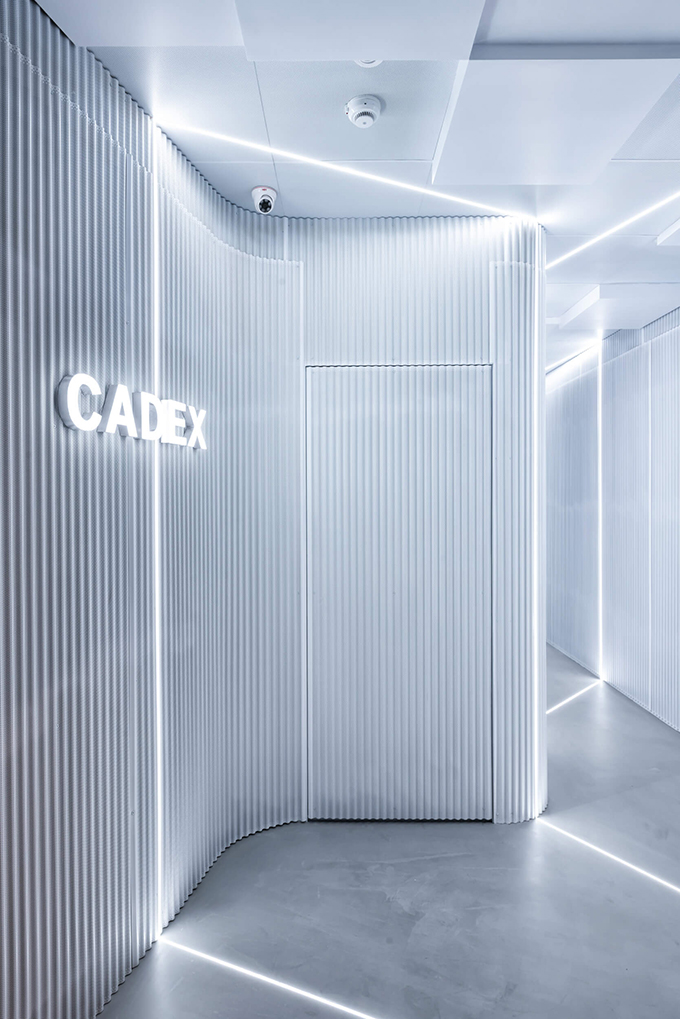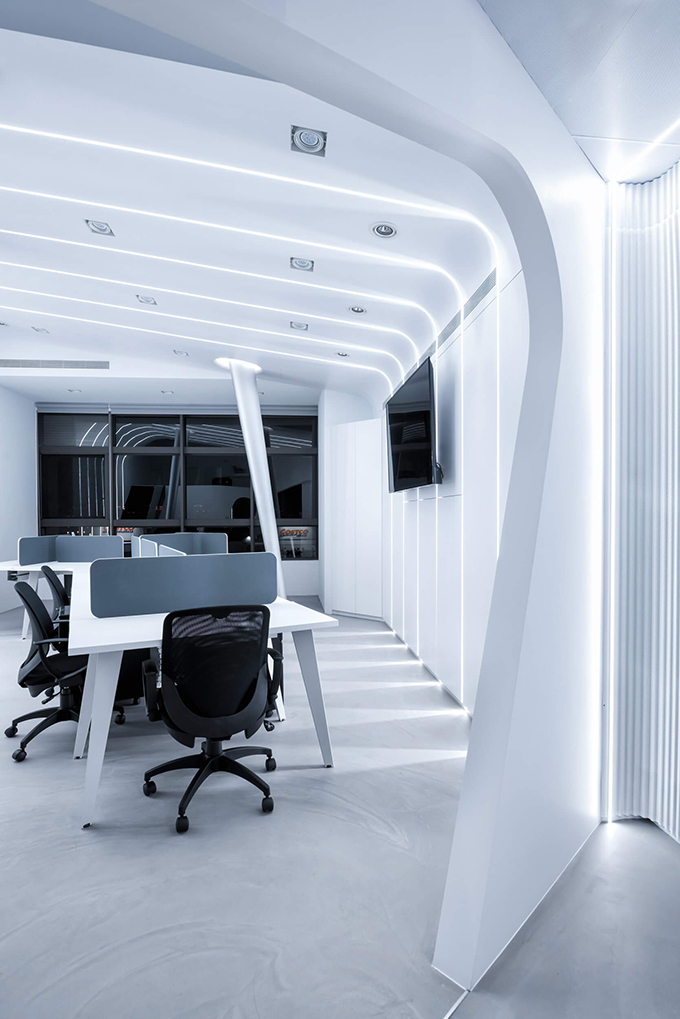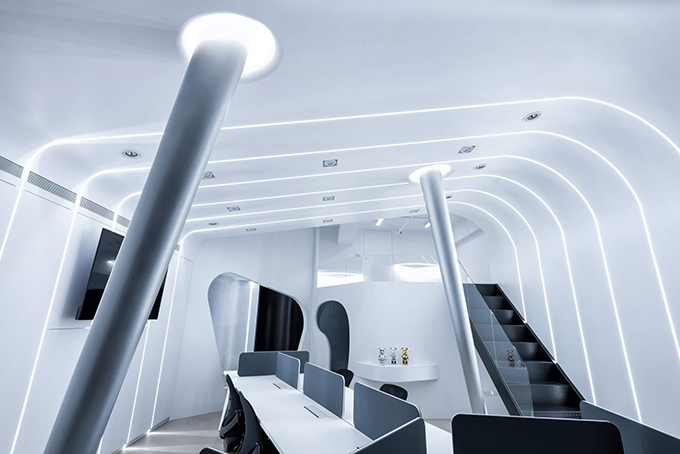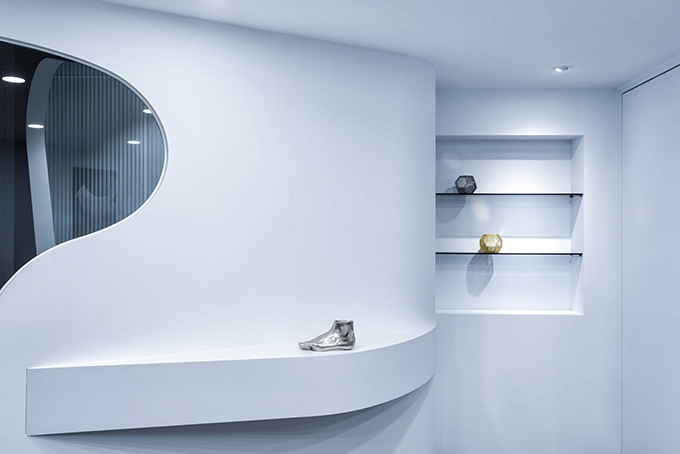 Design team CHI-TORCH Interior Design
Designer:CiroLiu .Chlo'e Kao
Space name:CADEX TECHNOLOGY CO ., LTD
Location:5F.-6, No. 118, Ciyun Rd., East Dist., Hsinchu City 300, Taiwan (R.O.C.)
Space area:82.5m²
Complete date:January 2020
Find more projects by CHI-TORCH Interior Design: www.chitorch.com