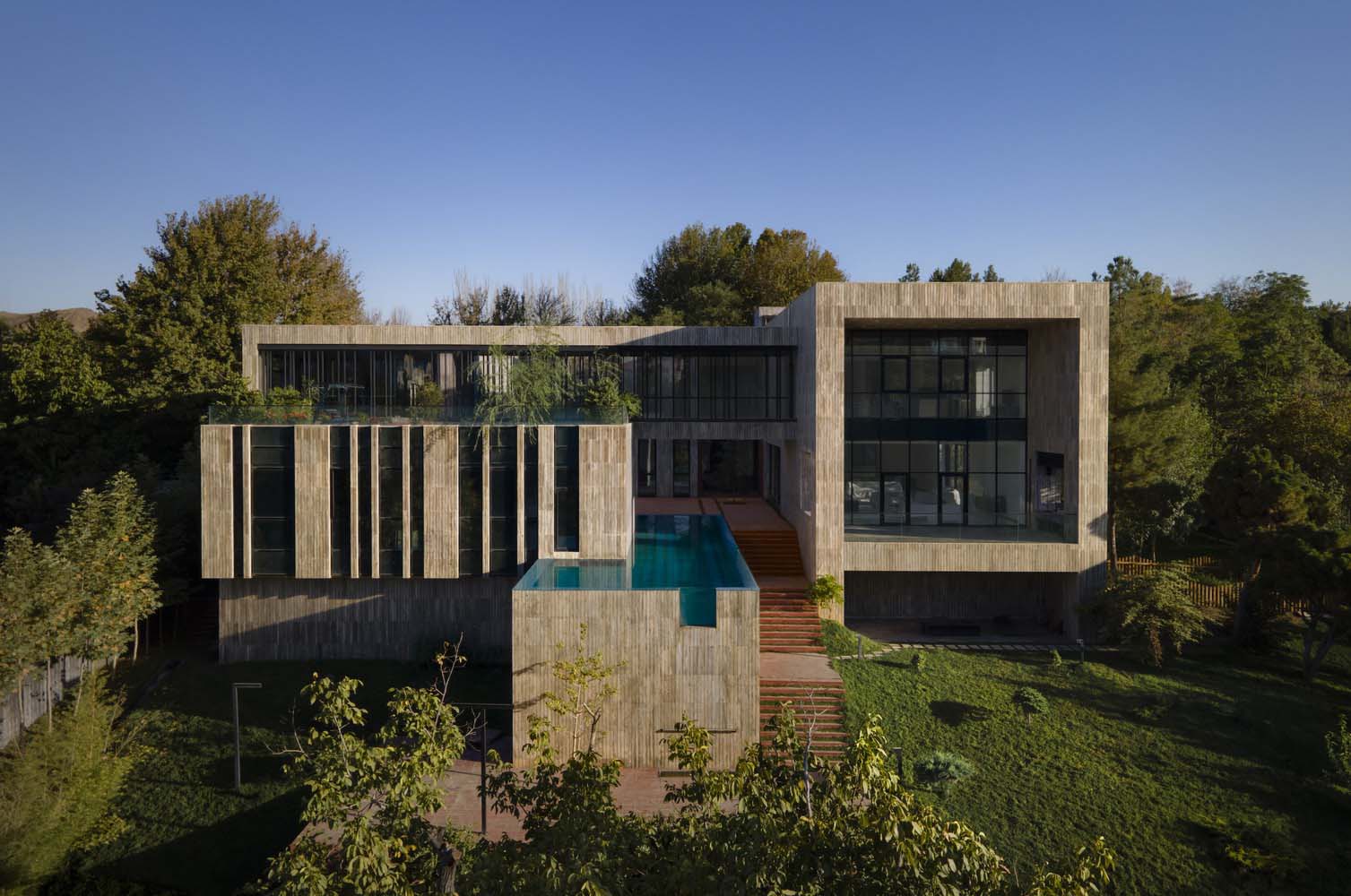 Afshin Khosravian and Associates have recently completed work on their latest residential project in Toroqbeh, Iran – Hesar Villa. The residence is located in one of Mashhad's most weather-friendly mountainous areas, and one of its unique features is that it stretches from the peak's summit to the river's edge at an elevation difference of more than 20 meters, which results in a variation in temperature of about 4°C. The idea of moving the central yard to a hilly area was taken into consideration by the design team since it would allow for the creation of a space for introspection and the intended privacy of the operator.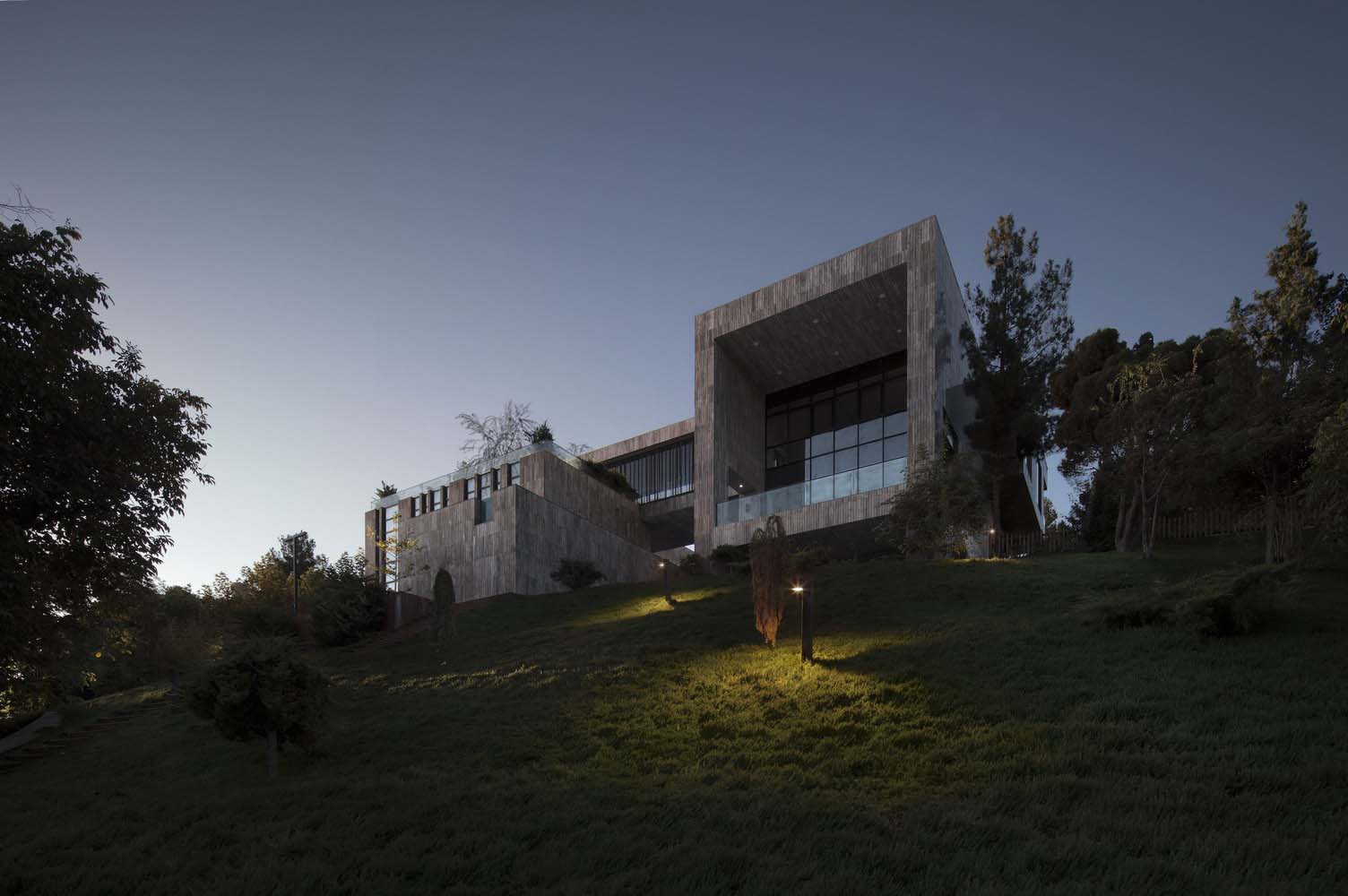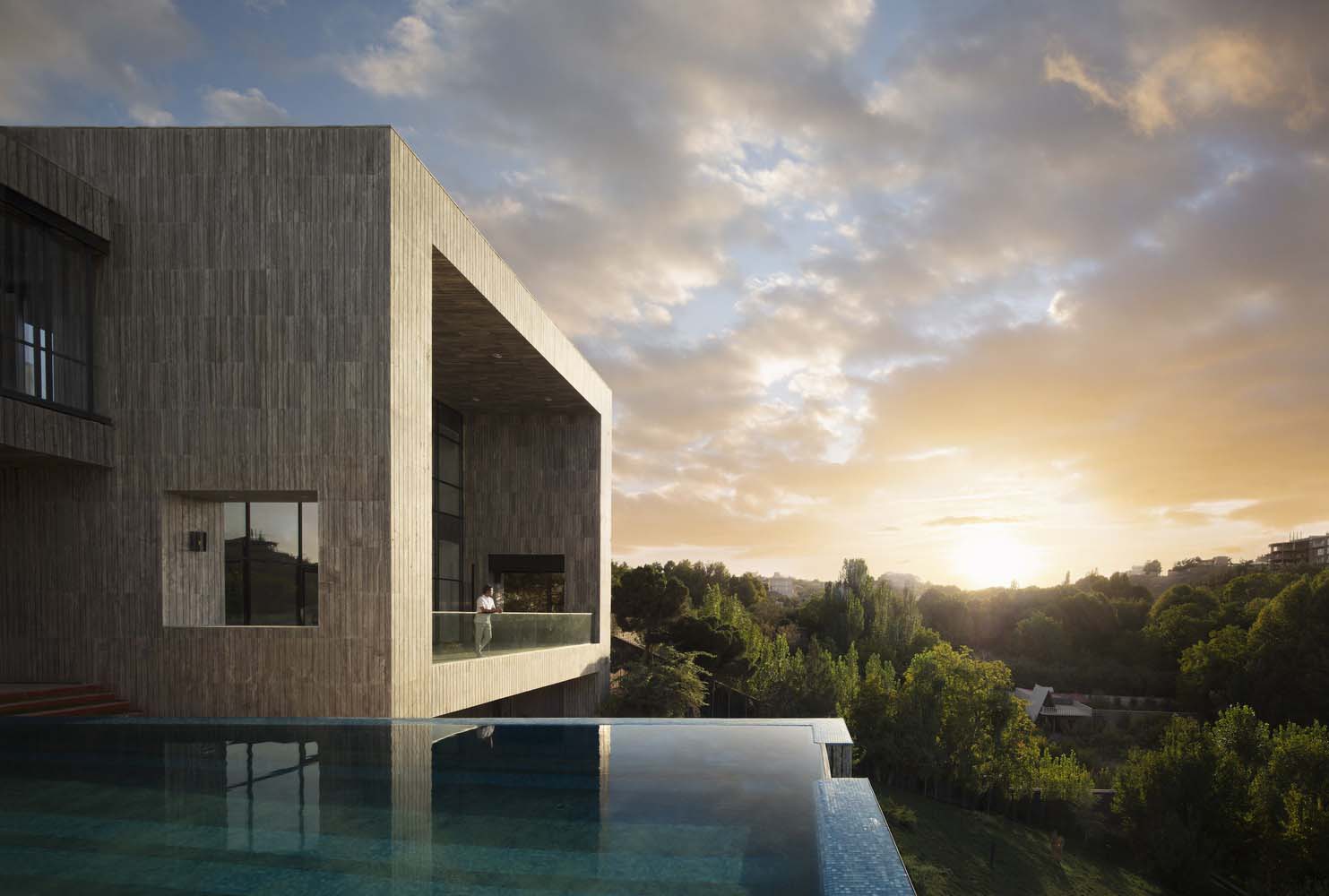 A diagonal cut was made in the project's construction that places two residential and recreational areas in the direction of the city's favorable southeast wind as a result of the examination of its climatic and visual influences. The central yard and the dominating vista of the project are connected by a linear bridge that establishes a pleasing visual relationship. The balconies and roof gardens in this building come in a variety of shapes, sizes, and degrees of enclosure.
The mentioned cut brings a perfumed breeze of fragrant plants to this yard and contributes significantly to the creation of a peaceful space. The major wind direction in the region is from the valley upwards. The automatic yard entrance door system furthers the project's central yard's privatization. This yard establishes a physical and visual connection between the internal and outside spaces in the immediate area.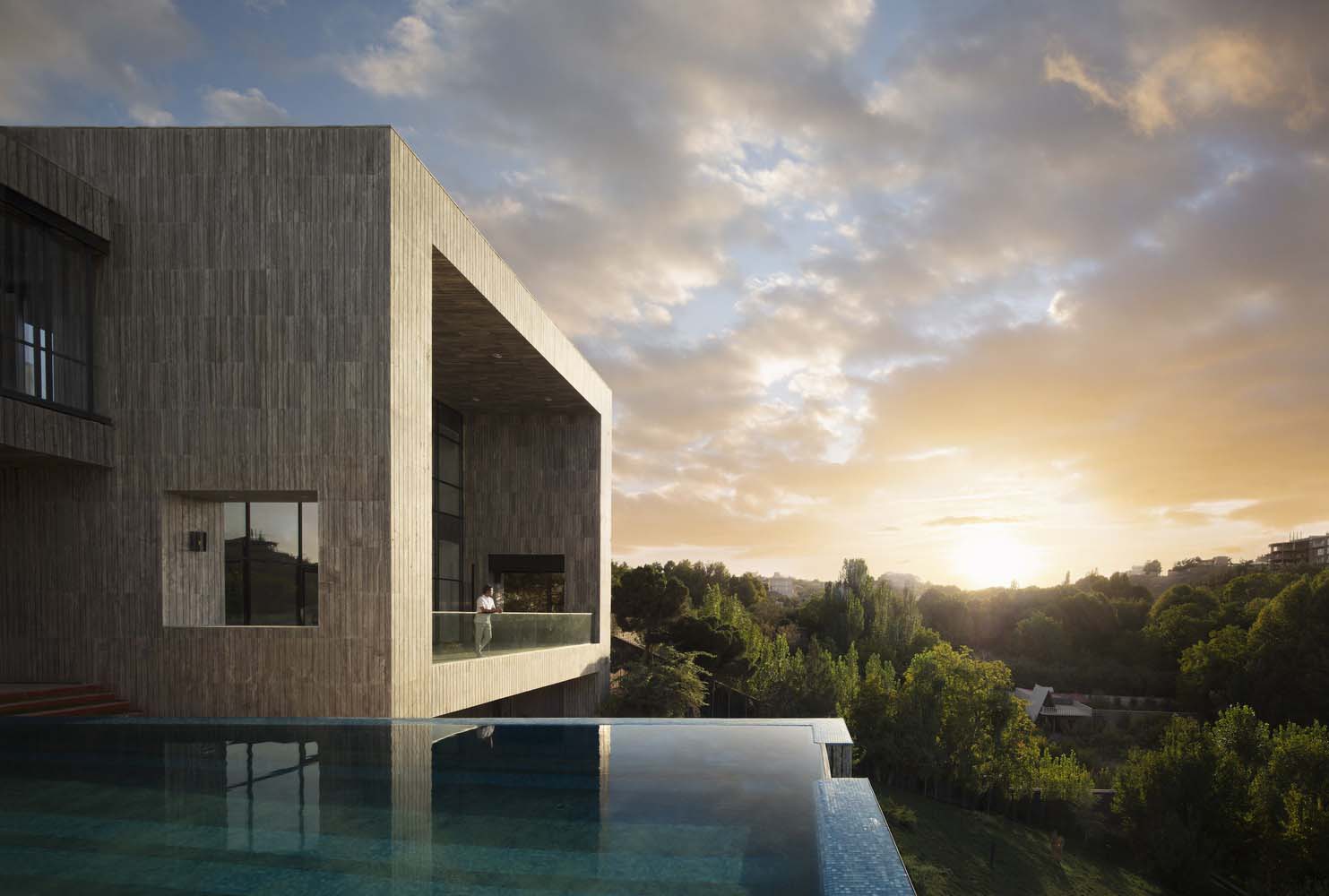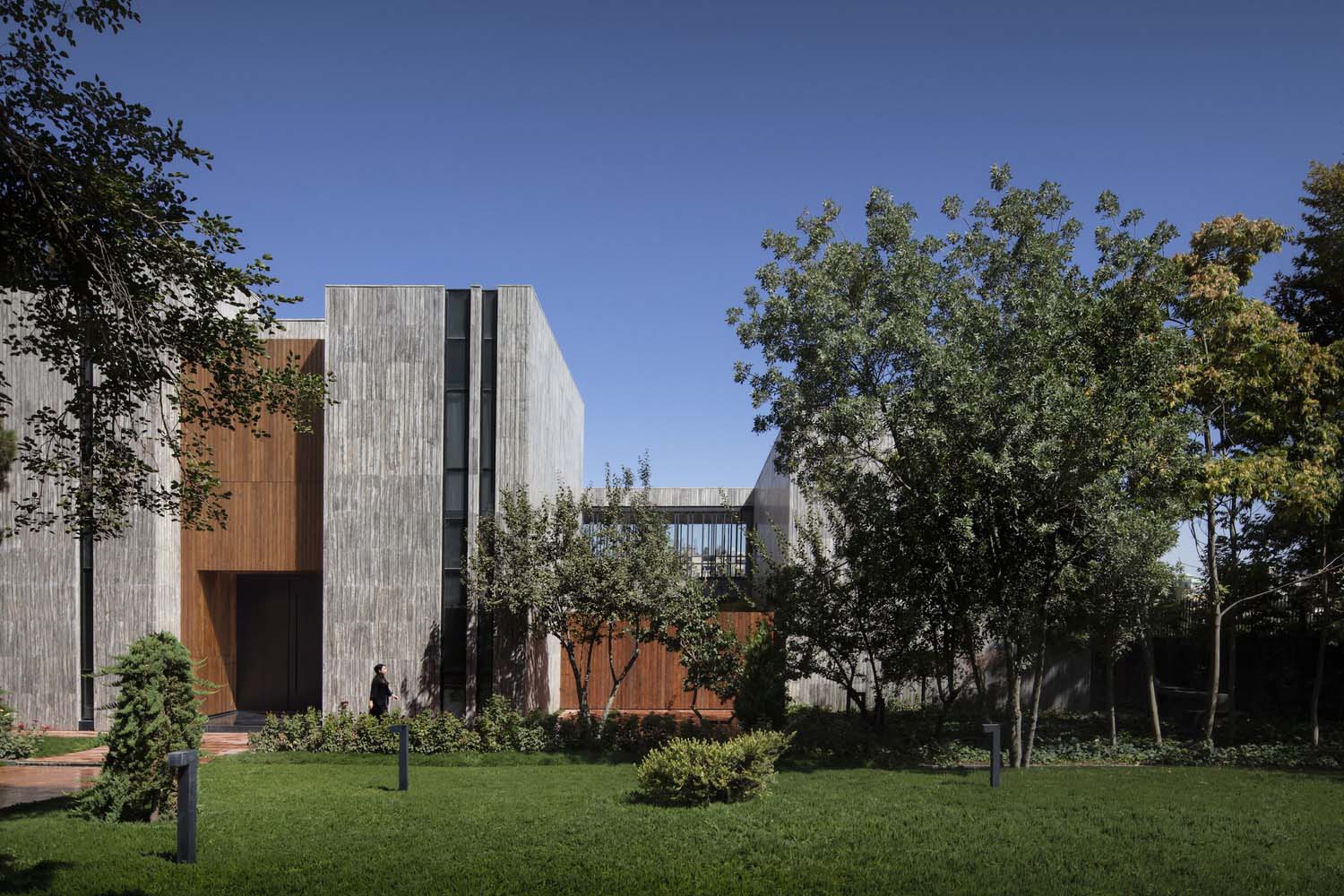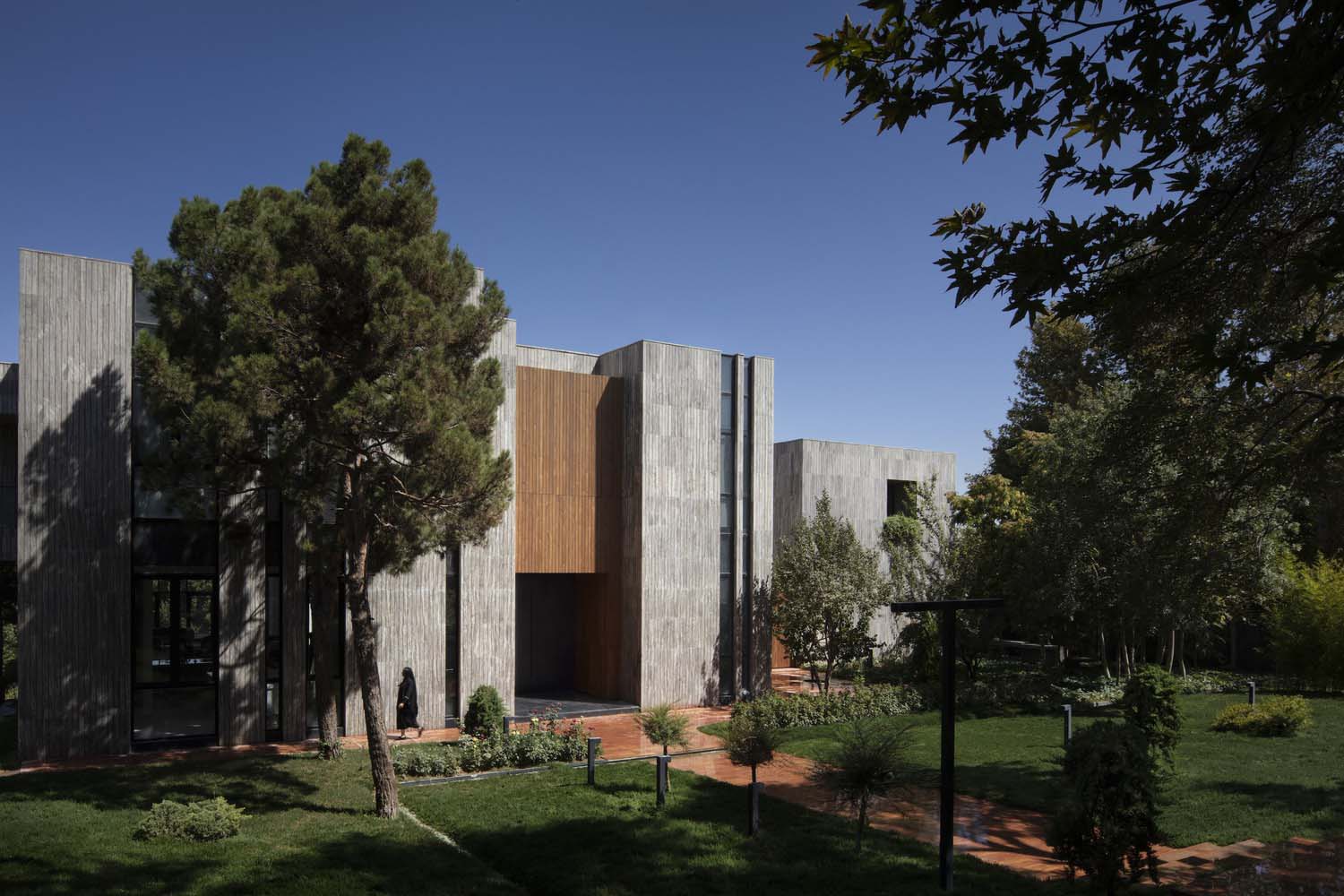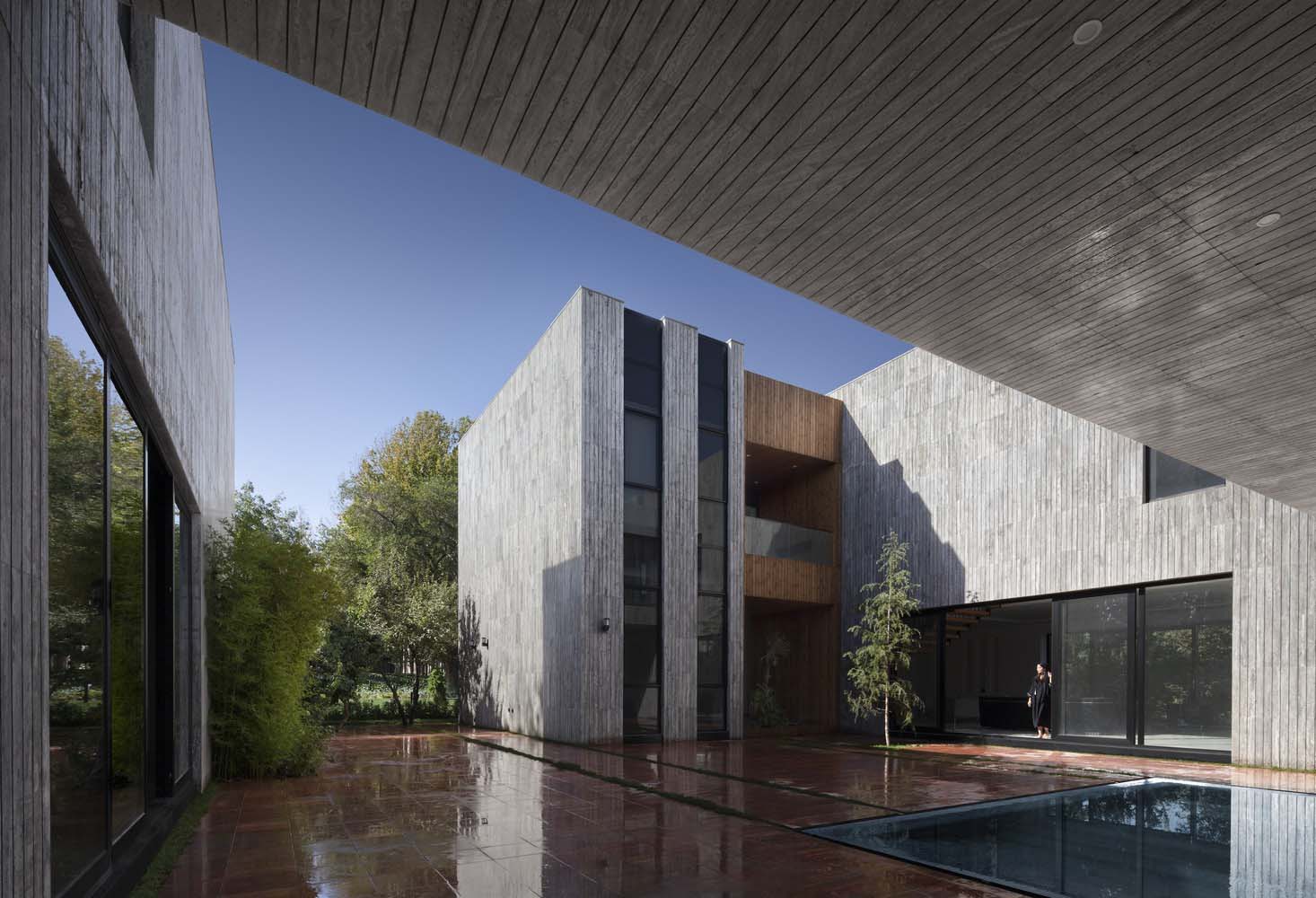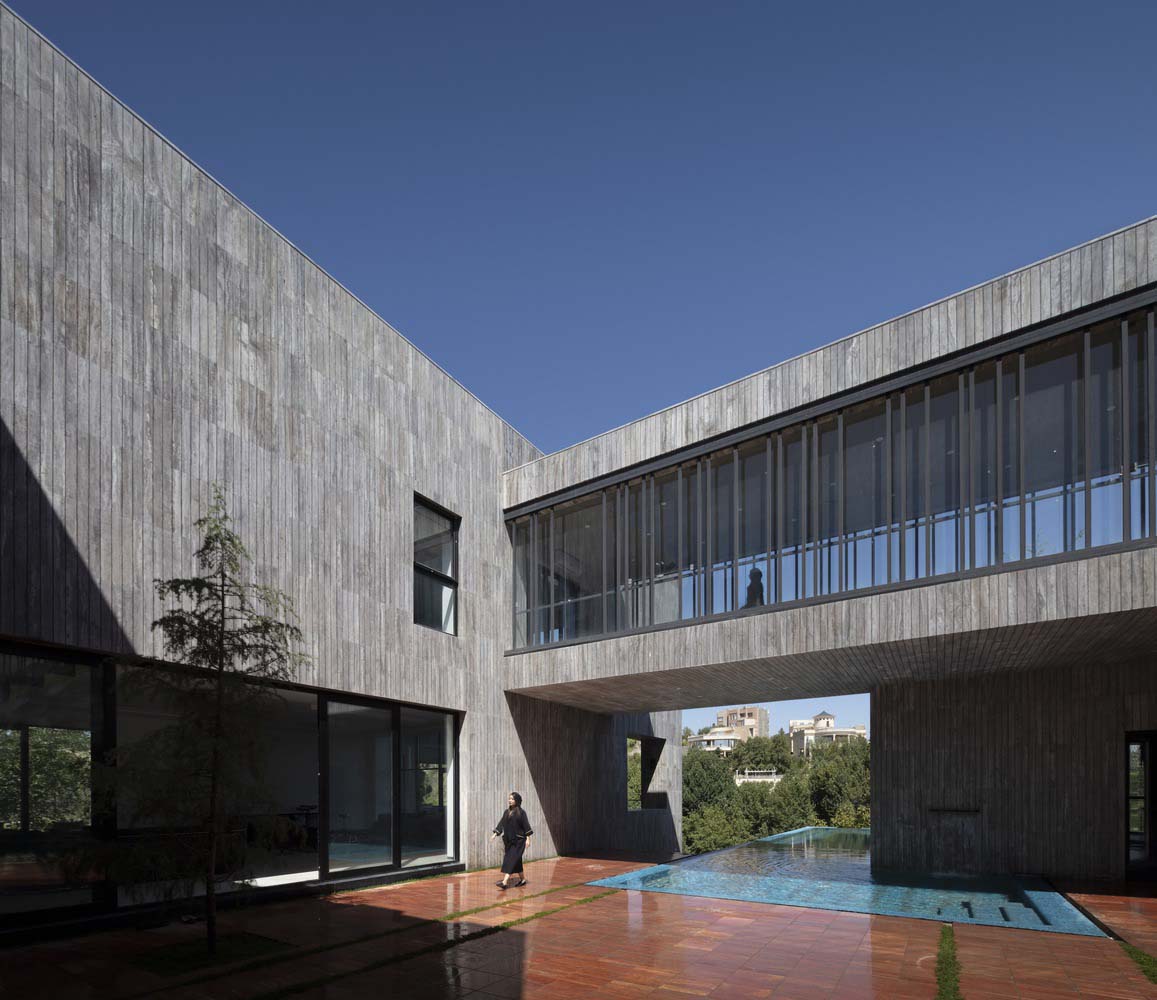 The project's outdoor pool is situated in the middle of introspective and extrospective spaces with a dual specification, right in the direction of the neighborhood wind, which plays a key role in lowering the temperature of the central yard. The designers' team placed a strong emphasis on preserving as many trees and green spaces as possible while planning the building, and the Esfahan silver stone used for the exterior, with its vertical lines that resemble tree trunks, makes the structure harmonious with nature despite its size.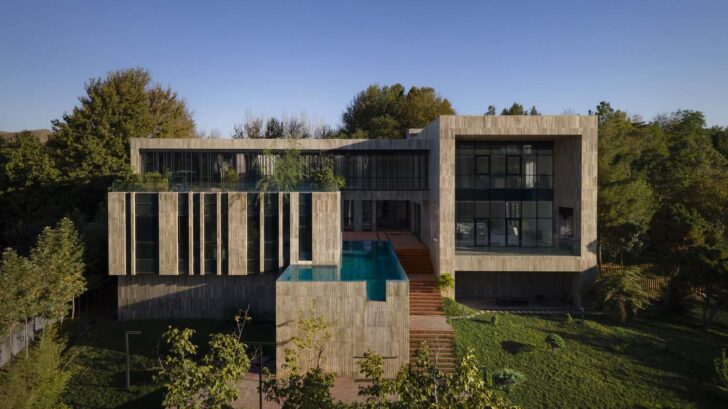 Project information
Architects: Afshin Khosravian and Associates
Area: 1800 m²
Year: 2023
Photographs: Nimkat Studio
Manufacturers: AutoDesk, GSG ceramics, LG, Mamoli, Mazinoor, PACKMAN, Rak ceramics, Roshana, Trimble Navigation
Lead Architect: Afshin Khosravian
Landscape: Elgreen
Construction: Saman CISE
Design Team: Ghazaleh Davari, Mahsa Sedaghat Sharifi, Mahnaz Dolat Abadi, Sogol Firouz, Susan Sajadian, Fatemeh Karimi, Sabereh Nikoo, Omid Sayah
Graphic Design: Reza Mohtashami ,Zahra Bahra
General Contractor: Mohamadhoseyn Khodaverdi & associats
Site Manager: Hassan Amirfakhrian
Project Manager: Musa Zohour Omid
Supervisor: Vajihe Hosseyni Abrishami
Electrical Engineer: Farzad Mortezayi
Mechanical Engineer: Mr. Rezayi , Mr. Saadat
Program / Use / Building Function: Houses
City: Toroqbeh
Country: Iran
Find more projects by Afshin Khosravian and Associates: afshin-khosravian.com