ANX / Aaron Neubert Architects designed this stunning private residence in Los Angeles, California. The 3,000 square foot home makes the most of its small footprint to promote outdoor living and is situated on a quiet hillside street in coastal California. Long sightlines are created throughout the interior by a façade made of smooth plaster and cedar siding, which connects the inner rooms with the outdoor spaces in the right places.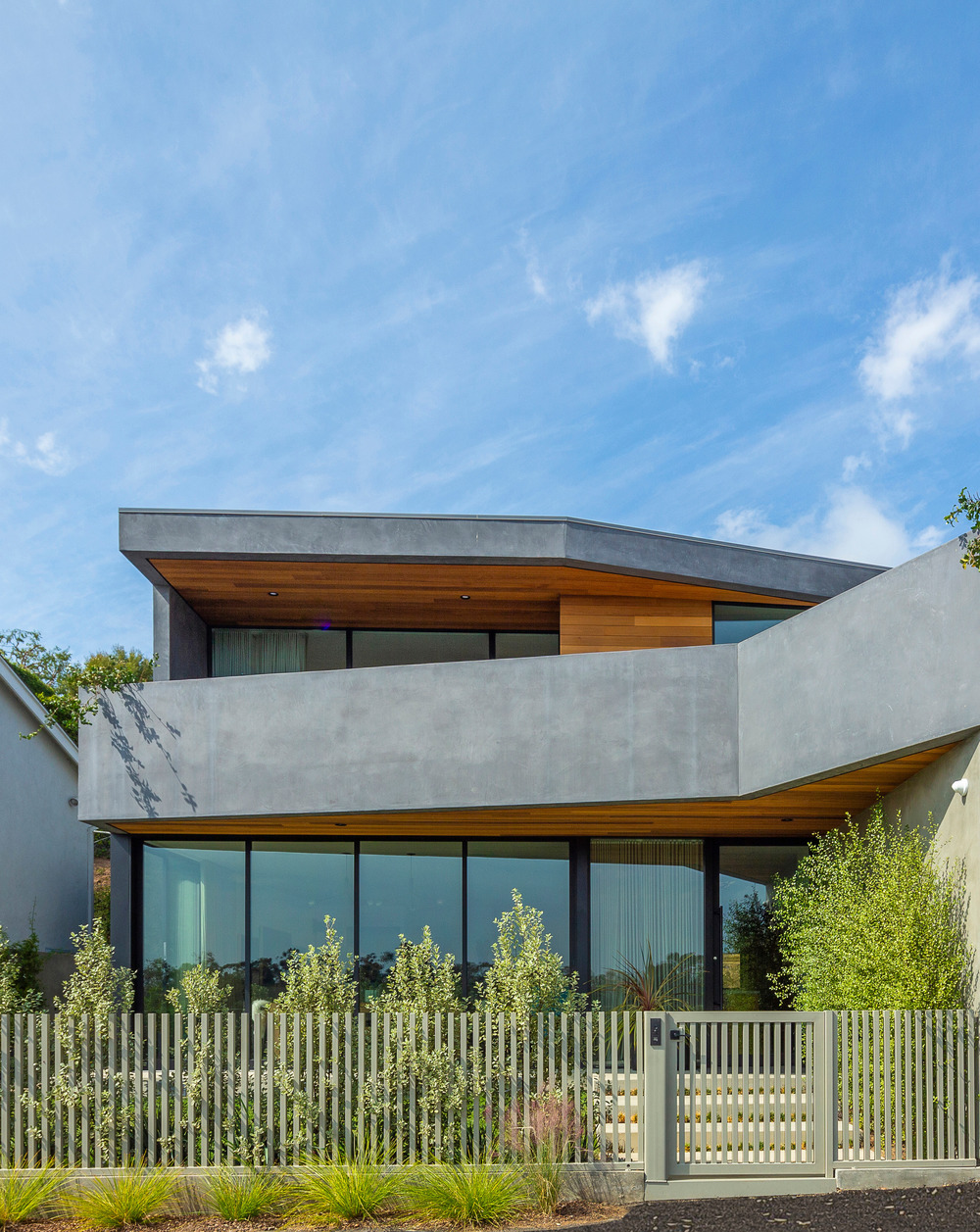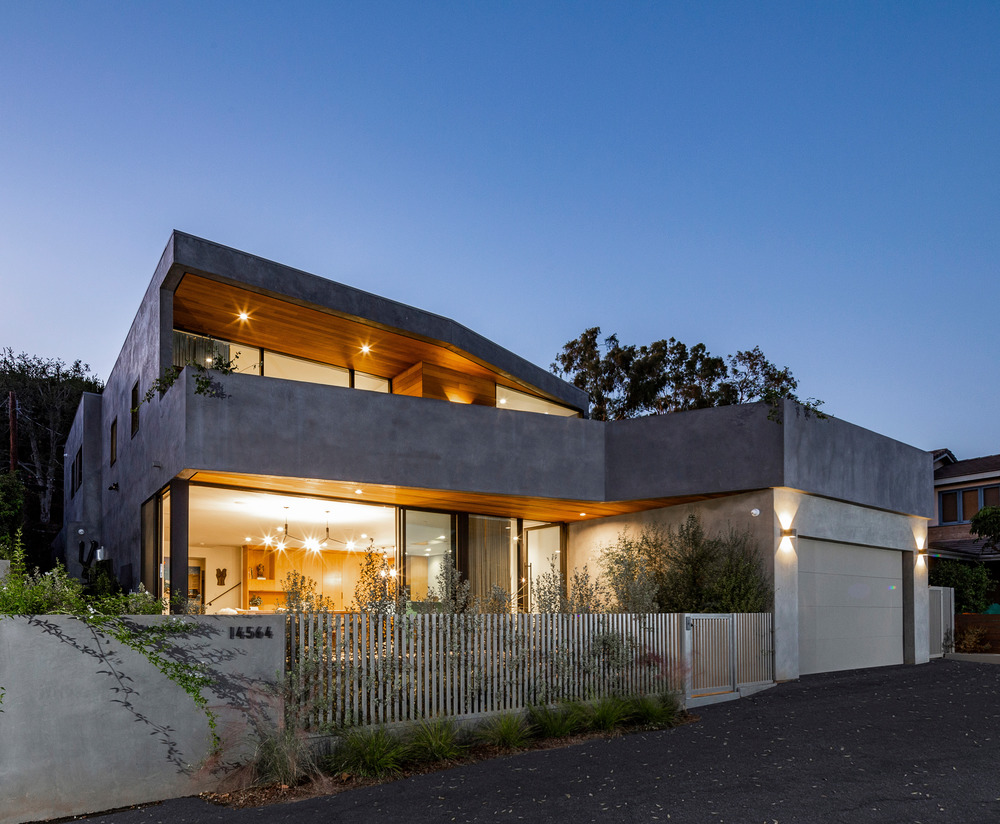 The Wrap Recess house optimizes outside living without compromising occupant privacy by using plaster and cedar siding, telescoping doors and windows, and wrap-around decks and terraces to engage with the coastal nature.
The home's central area is an open living area on the ground floor, which is surrounded by two courtyards that offer easy access to the outside, lots of natural light, and views of the nearby coastal landscapes. The living area, dining room, and kitchen flow seamlessly outside to the entry garden and the inner pool terrace thanks to telescoping doors and windows. The main living areas are also close to guest accommodations that open to the backyard landscaping and a music studio with a covered deck.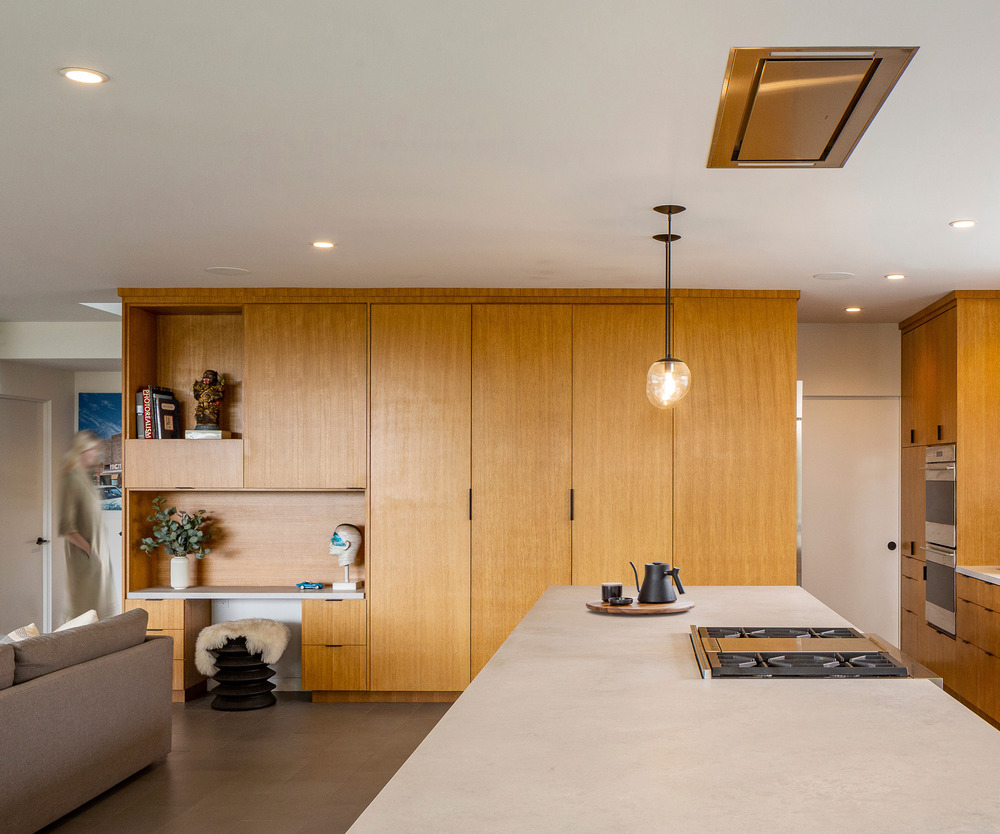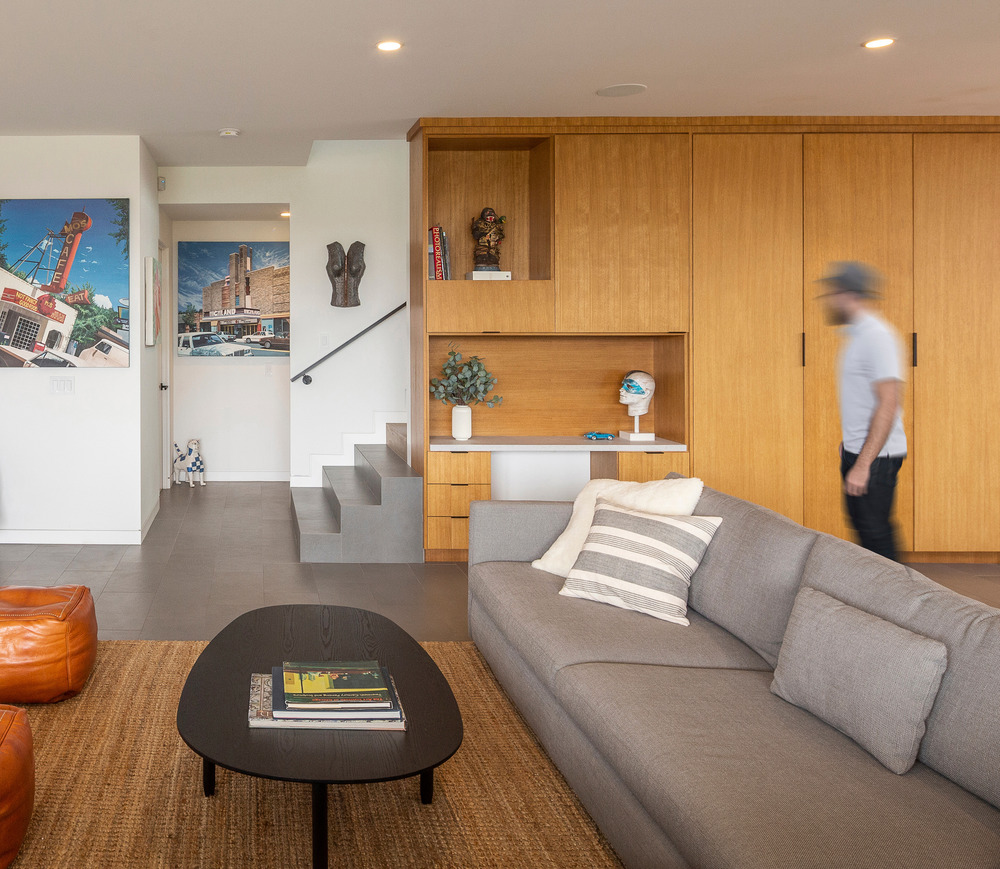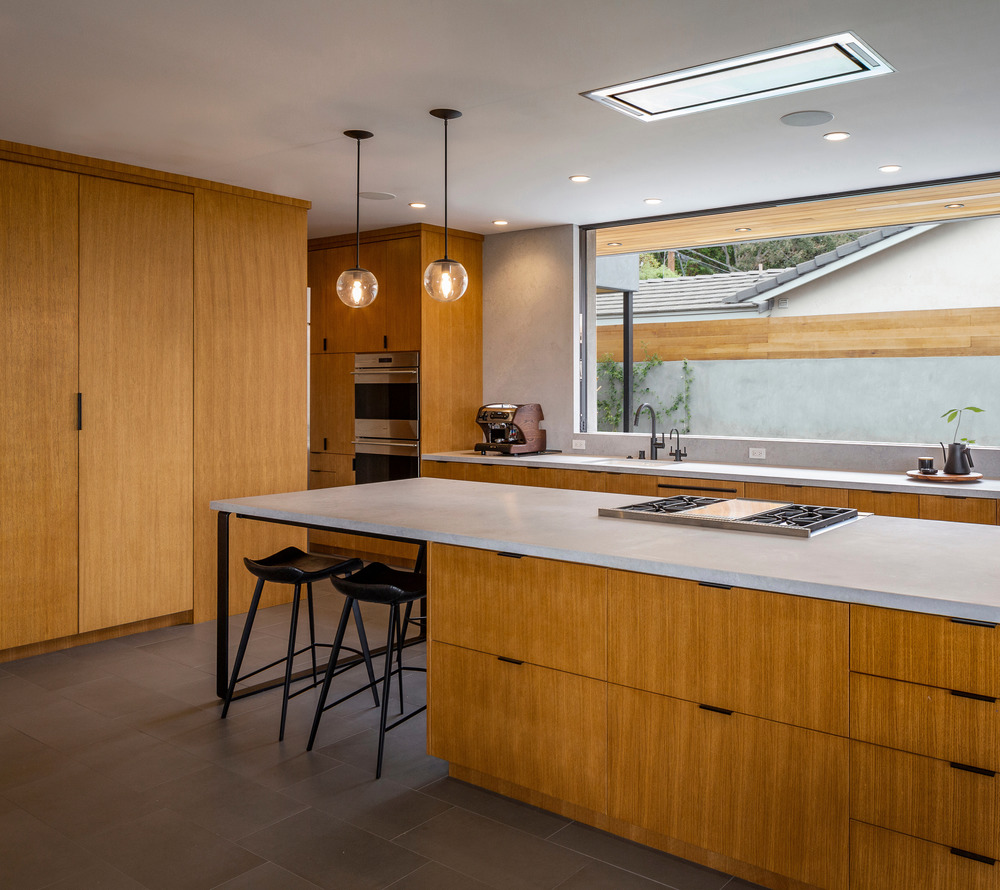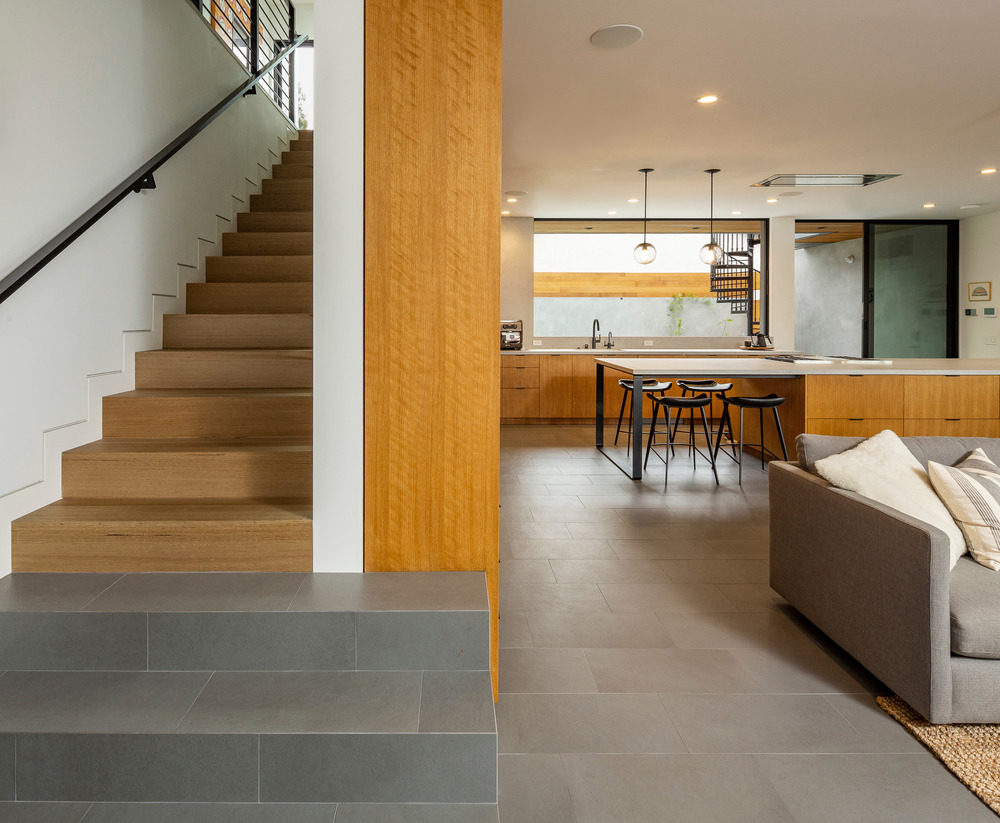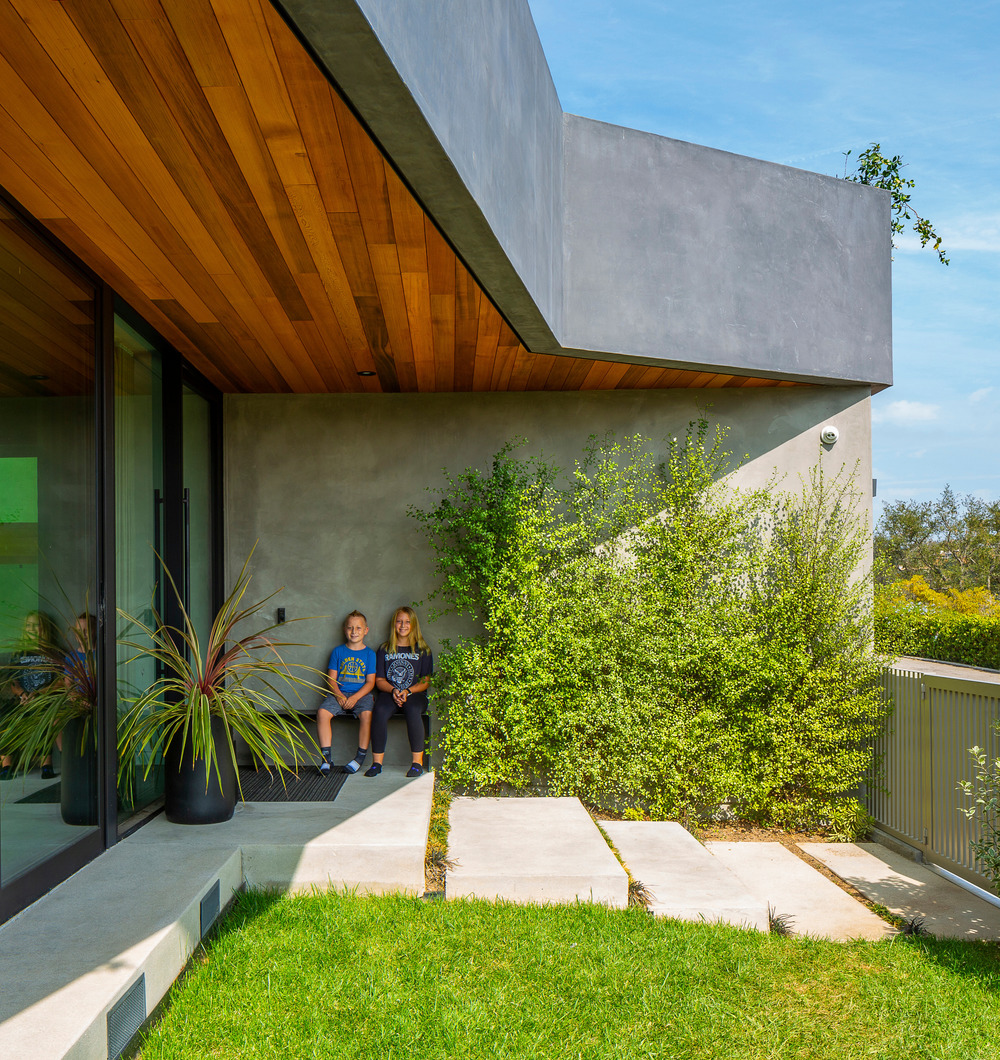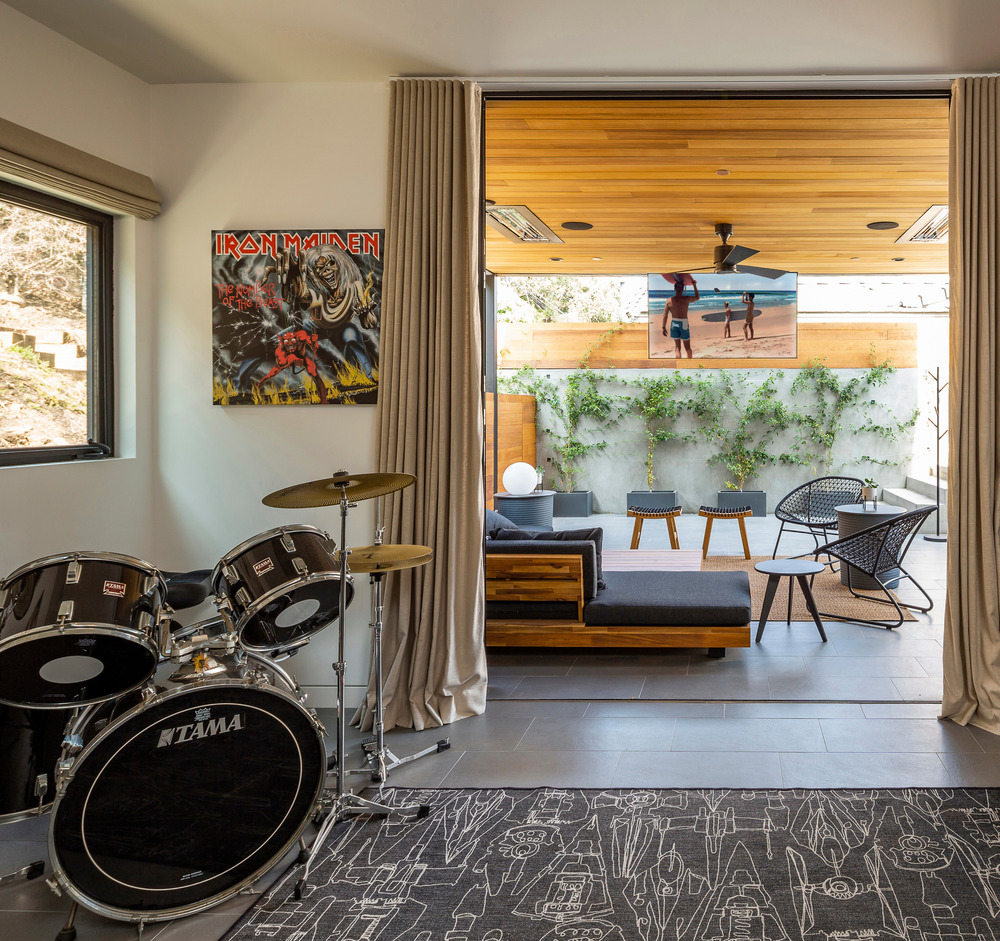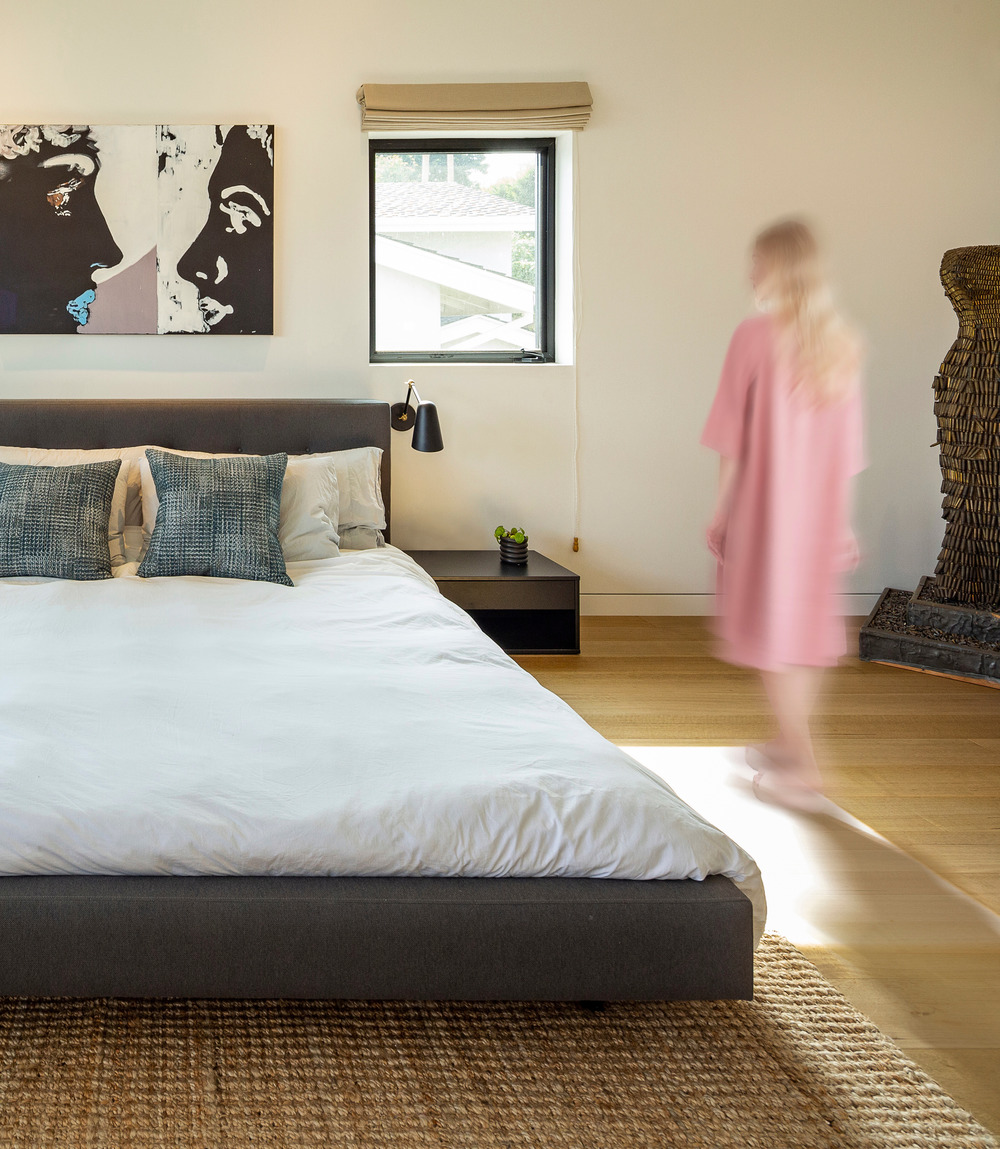 Every member of the family has their own private refuge thanks to the three bedrooms that are situated on the second level and are divided from one another by the stair hall. The main bedroom has views of the Pacific Ocean in the distance, as well as an en-suite bathroom, a walk-in closet, and a wraparound veranda. A second full bathroom and an outside terrace with a pool view are shared by two extra bedrooms. In order to fully take advantage of the coastal climate, a circuit of outdoor living is created by linking the pool terrace and second-floor decks by a spiral staircase.
Project information
Project Name: Wrap Recess House
Location: Pacific Palisades, Los Angeles, CA
Architect: ANX / Aaron Neubert Architects
Structural Engineers: Craig Phillips Engineering
Landscape Designer: ANX / Aaron Neubert Architects
Project completion date: December 2021
Photographer: Brian Thomas Jones
Find more projects by ANX: a-n-x.com