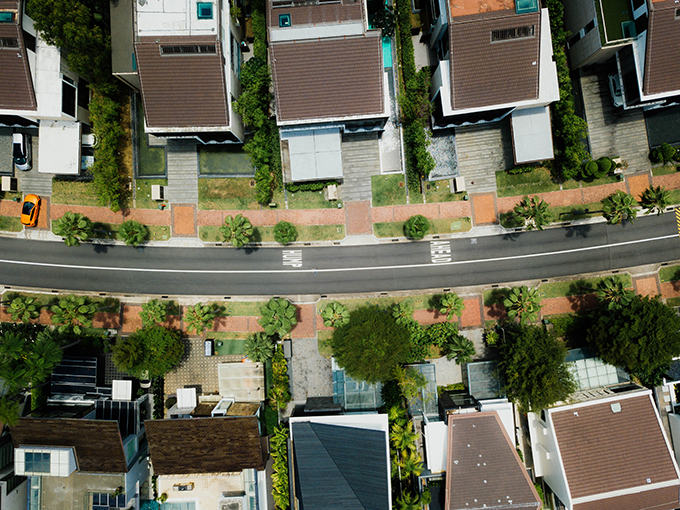 Architecture is the design of a house or other structure. This deals both with the logistics – such as how many rooms, the flow of space, how to support the weight of the structure – and with aesthetics – what does the exterior facade look like, what materials are used, what stylistic details are added. Generally speaking, and as with most practices, architecture tends to go through specific trends and stylistic changes over time. Many times you can identify when a building was erected based on the style of the building.
The architecture designs used in British Columbia and Canada as a whole are closely linked to the techniques and designs developed in the United States and Europe. The building designs at times have also reflected the uniqueness of Canadian culture. Below are some of the common designs found in British Columbia homes.
West Coast Style
This style of architecture gained popularity in the 1940s. It originated from the greater Vancouver area and has an alternative modernism style, which explains its relevance for the next three decades.
This style of design has proven its relevance in modern British Columbia architecture. Its main features include flat roofs and overhangs for the rainy climate. The design also features open floor plans, large windows, and an unpainted exterior. The large windows were designed to allow sunlight in the house.
To view or buy West Coast styled homes and other architectural designs in British Columbia, visit a Vancouver realtor.
Craftsman Home
This architectural style originated in the late 19th century and, after its emergence, remained popular and in use till the 1930s. Its looks were embraced as the antithesis of the stuffiness of Victorian homes that reigned at the time.
The building style was simpler than the Victorian style because the houses were designed with middle-class people in mind, who valued simplicity and functionality. It has four different types, which include Bungalow, Prairie style, Mission Revival, and Foursquare.
Today the style is making a comeback in for its rather rustic looks, and it has become one of the most popular designs for heritage housing in British Columbia. The style features an asymmetrical design, an extended roof, and a front porch. Its tapered columns that support the roof are sturdier at the bottom then becoming smaller at the top.
Arts and Crafts
This design was influenced by the craftspeople, architects, and teachers who worked with their patrons to integrate elevated design into everyday living.
The Arts and Crafts design hit British Columbia in the 1910s and 1920s. The movement is also directly tied to the rise of Craftsman and Bungalow-style homes. The architectural style prioritizes craftsmanship and functionality. It has similarities to styles such as Craftsman, Tudor Revival, Foursquare, and Edwardian Vernacular.
The major characteristics of this design include the rise of craftmanship as a profession. Craftmanship, as the central idea, emphasized the use of natural elements, the inherent beauty of materials used, nature, and combining simplicity with beauty.
Vancouver Special
Vancouver Special designs began showing up in the 1960s. They became popular due to their ability to maximize floor space with cheap, durable materials. Besides, they were also fast to build, which was a welcomed development for many prospective homeowners.
Between 1965 and 1985, the Vancouver Special design came high in demand largely due to the mass production of cheap and accessible housing.
The Vancouver Special has two stories, shallow roofs, sliding windows, and stucco-walled balconies. These houses reflect simplicity and functionality.
Vancouver buildings were designed with effective use of space in mind. Designers had to maximize space. Hence these designs were mostly for people who need a large-spaced home for relatives or a big family.
Millennium Builder
This architectural design also features a two-story building with shallow-pitched roofs and stucco claddings. They first appeared in 1985 and rose as a derivative of Vancouver Special design. Overtime, Millennium Builder architectural design has given way to a more recent variant called the Millennium Contemporary.
The major difference lies in the fact that the latter had stronger geometric forms than the former. Its main features include low pitched roofs, stucco siding, boxy shape lack of front porch, large casement windows, and double front doors.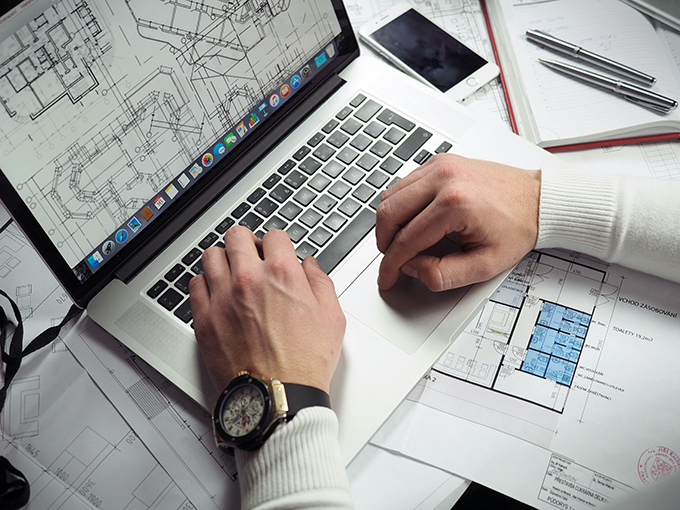 Colonial Style Houses
This architectural design became popular during the colonial era. It arose as an attempt by the colonialists to modify their countries' architectural designs to the local climate, environmental conditions, and available materials.
The style draws inspiration from the Classicist architecture from France. It features a two-story design usually built with stones, with steps roofs. Today, you can still find colonial-style houses all over British Columbia. They're suitable for people who love architectural detailing, elaborate design and finishes, and classic interior décor.
Split Level
This design features hipped roofs, with one a story building on the first floor of one side of the house. This makes one side of the house a half story taller than the other side. There are stairs leading up to the bedroom, and a front door is usually located at the center of the house. The style draws up some inspiration from the Rancher architectural design.
Split level designs became popular in the 1950s in British Columbia after World War II due to sprawling urban housing development. It manages floor space by creating extra space on the story side. To date, Split Houses remain popular in British Columbia and can found in Vancouver suburbs.
Modern Houses
This is perhaps the most popular design in modern British Columbia. This style has sprung in the city due to its urban and contemporary looks. Modern houses feature a simple design that's sleek and elegant. It's characterized by strict straight lines and angles, lots of glasses, open spaces, and minimal furniture.
The design is very simple and practical, making it one of the best choices for people living in the city. Materials used for this design include, but aren't limited to, wood, marble, and metal.
Town Houses
Townhouse designs are mostly found in the cities. They fit the demands of city life and allows for joint living. It can feature a single-family home or story buildings that share a common sidewall.
This type of design usually has a large living space and exteriors that can range from modern to classical.
Conclusion
Architectural designs in British Columbia are very notable for their unique, aesthetic, and functional structures. British Columbia designs have also improved impressively, taking inspiration from other countries and local influences.
These designs are patiently sketched and built after taking into consideration the weather, environment, and the resources or materials available. Some of the most popular architectural designs you'd find in British Columbia include Vancouver Special, Arts and Crafts, Craftsman home, West Coast style, Millennium builder, and Modern houses, to mention a few.