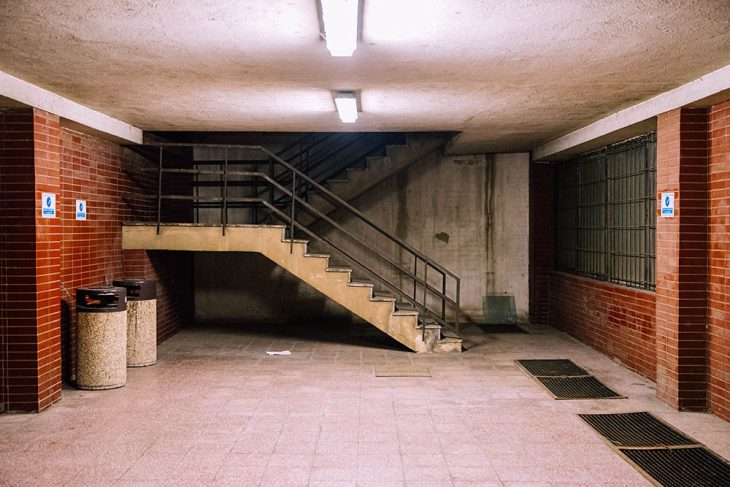 Moisture in your basement is a concerning issue for homeowners. If left ignored, it could lead to hefty expenses, health issues, and foundation damage. Knowing how to spot the warnings signs of a basement that needs waterproofing is critical in preventing these problems.
It'll also give you enough time to hire a professional from reputable waterproofing firms that specialize in basement waterproofing. Here are seven signs your basement needs waterproofing.
Musty Smell
When homeowners think about water damage, the first thing that comes into their minds is flooding and leaking. Early signs of water damage are so hard to spot that it's quite easy for anyone to miss them. This is also the reason why most homeowners are unaware that they're already dealing with water damage at home.
Even if you don't see any problems in your basement, you should check how your basement smells to identify if there's something wrong with it. If you smell a musty scent upon entering your basement, there could be water lingering on it for a long time. You should call a professional basement waterproofer to address the issue right away and prevent potential water damage.
Evident Molds
This is always a big concern for many homeowners. You should never ignore the presence of molds anywhere in your property, especially in your basement.
A musty smell is often caused by a mold infestation, which may have been a result of water or moisture seeping into your basement. You can often find them in dark and damp areas of your house. This is why basements are always at risk for molds. Simply removing them is not enough to solve this problem. You should eliminate the source of the problem to prevent molds from growing rapidly.
As soon as you notice molds in your basement, get it inspected by an expert immediately and so that they can fix your problem.
Emergence Of Rust
Basements are often used as storage for various tools, appliances, and other household items. If you just left them in the basement, they can accumulate rust over time. This could happen especially if your basement is exposed to lots of water.
Even if you think that your basement is not exposed to water, appliances can still get rust because of high humidity. If you feel your basement is too damp, you should check any metal items stored in your basement to see if they're rusting.
Cracked Walls Or Floor
Even if you can't find any signs of water seeping into your basement yet, cracks on walls or floors are also a good indication that your home needs basement waterproofing.
Cracks occur if the pressure underneath is too high. At first, you'll see hairline cracks but they can get larger if you continue to ignore them over time.
Fortunately, cracks on walls or floors are very affordable to fix. In most cases, you may only need to waterproof the affected areas. Luckily, if cracks are your only problem so far, they are usually the least expensive waterproofing remedy.
Visible Efflorescence
If you see a white, chalky substance on the walls of your basement, it's a sign that you need waterproofing services. Efflorescence usually happens near the wall cracks or openings where water can seep in. It's not as serious as mold infestation but still is a bad sign.
Water Stains
Water stains on the basement walls or floor are often ignored by many homeowners. Some don't even realize that there are water stains on their basement.
Water stains can't be simply fixed by simply painting over them. You should check to see where the water comes from to cause stains to address this issue.
Bowed Walls
Since basements are built underground, they're prone to swelling and shrinking of the soil that causes its walls to bulge or curve. This usually happens when it rains the soil expands as it gets wet and then condenses once it has become dry.
You may not notice this change at first. Although, the best way to spot this problem early on is to check the basement walls and see if they're uneven. If you notice that their alignment is not the same as before, you should call a professional basement waterproofer to get it fixed.
Final Thoughts
The signs mentioned above show your home needs basement waterproofing. Also, these aren't difficult to spot. Once you these signs, call a professional right away. It's best to let a professional proof your basement so you can have peace of mind knowing that your home is in good hands.