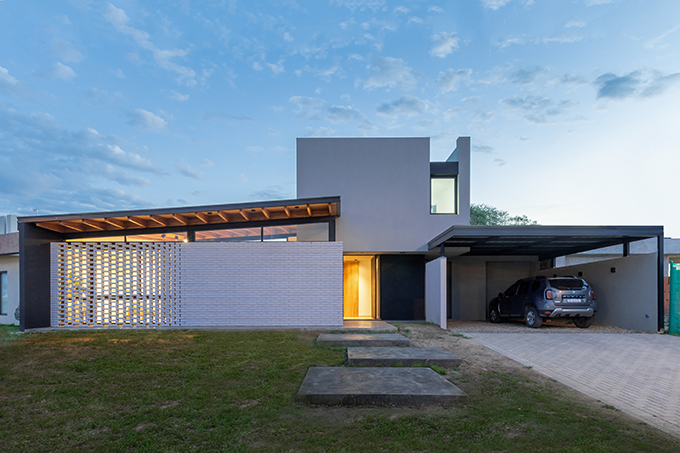 Federico Urfer Arquitecto designed this stunning residence for a young couple in a suburban neighborhood near Córdoba, Argentina. The house is designed around a centralized kitchen area that represents the core, where the family spends most of their time. Take a look at the complete story after the jump.
From the architects: The house was commisioned by a couple of young professionals with a small son and another on the way, in a lot in a suburban neighborhood near Córdoba. After agreeing on the program, needs and preferences, the first project guidelines were established.
The program was organized in such a way that the kitchen would become the core / center of the house, where this family would spend most of the time, and that it would be a link with the other spaces, mediating between the most private areas and the public areas.
To express this centrality of the kitchen, in addition to its location within the project, it was designed as a higher volume, higher than the other volumes to grant hierarchy, and then that prominence was reinforced by the use of natural lighting, provided by large windows both at level and in height.
Regarding the orientation, it was decided to locate most of the program towards the North to favor solar gain, and to generate towards the West, a "barrier" of service areas and auxiliary rooms, leaving the living spaces and rooms more protected from this orientation. The volume was split and moved locating 2 intermediate patios to generate 2 new "north" facades, solving for each space, a shape and materialization according to its use.
This also allowed the house to expand into these private courtyards, and to close to the public street giving it greater privacy. On the main facade, the idea of capturing natural lighting from the north, but without losing privacy, was resolved by materializing a double wall with insulation throughout the volume of living-dining room until 2.50m. high, and opening glazed planes above that height taking advantage of the unevenness generated by the sloping roof, thus giving privacy to the space, but also lighting. These glazed planes are protected in turn, with a large eave generated by this roof that exceeds the line of walls. We chose wood as a structure because of its rapid assembly, leaving it in sight to give warmth to this sector.
Regarding the choice of materials and resources, it was based on preferences expressed by the clientes, incorporating suggestions from the firm, which were interpreted and combined in a harmonic composition, taking from each one what was considered most valuable for each sector of the project. You can see a conjugation of wood in different expressions, with other elements that were deprived of color, in favor of its presence through rhythms or textures, such as the modulation of black windows, or the brick painted white with its texture Dematerializing in a screening. Only in the bathrooms a geometric combination of textures and color was raised.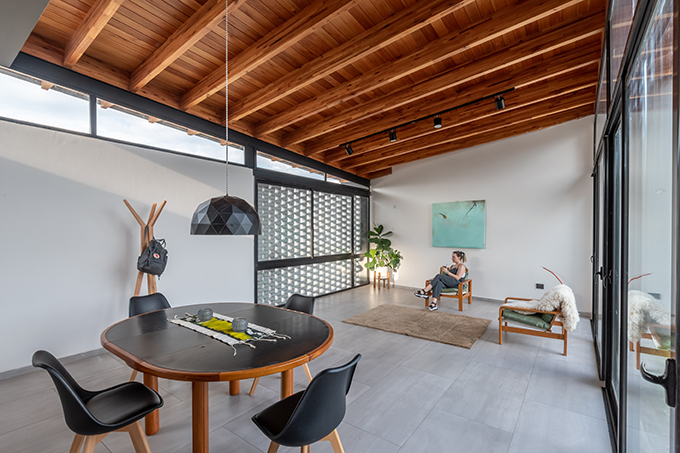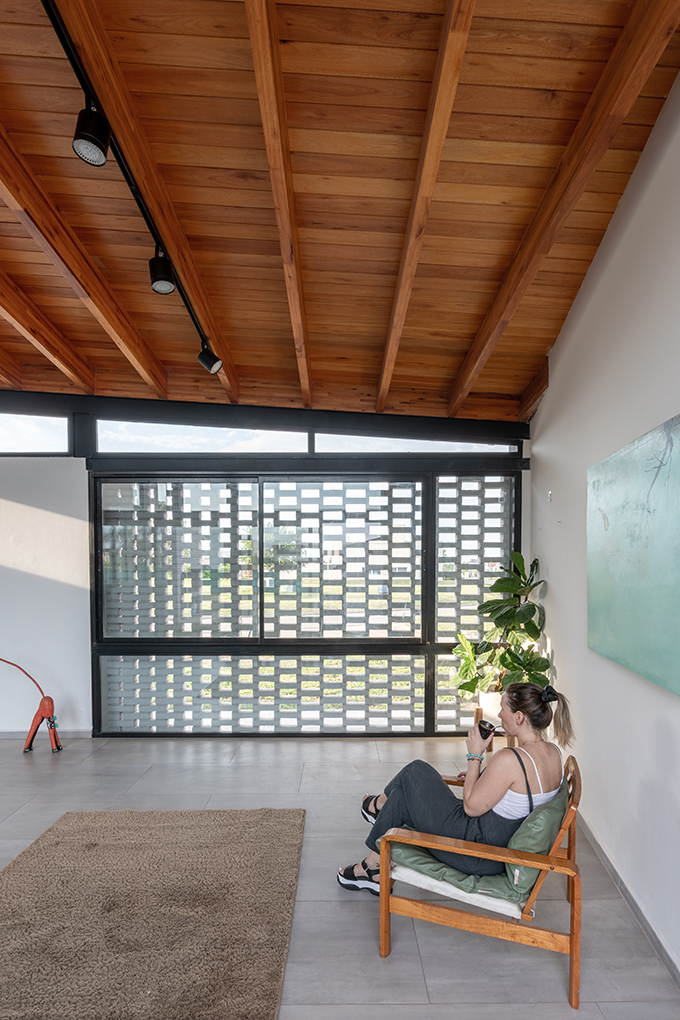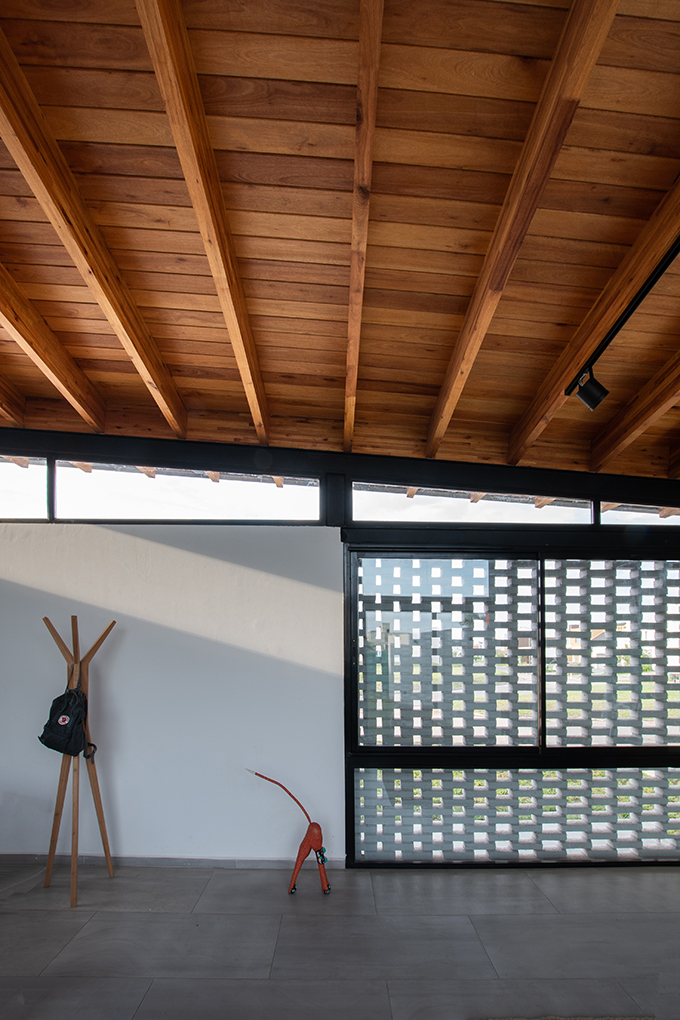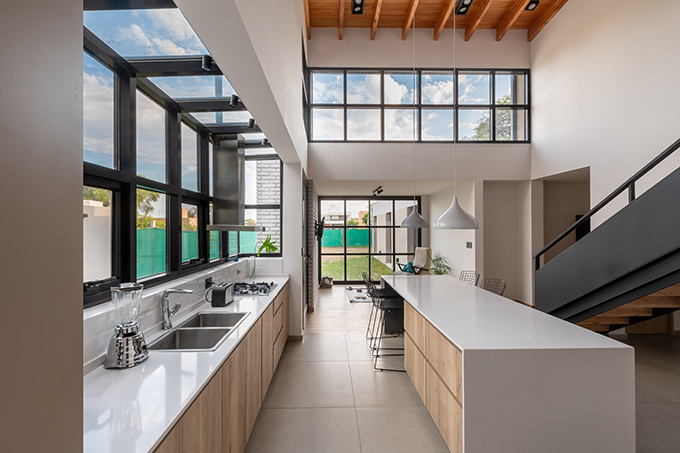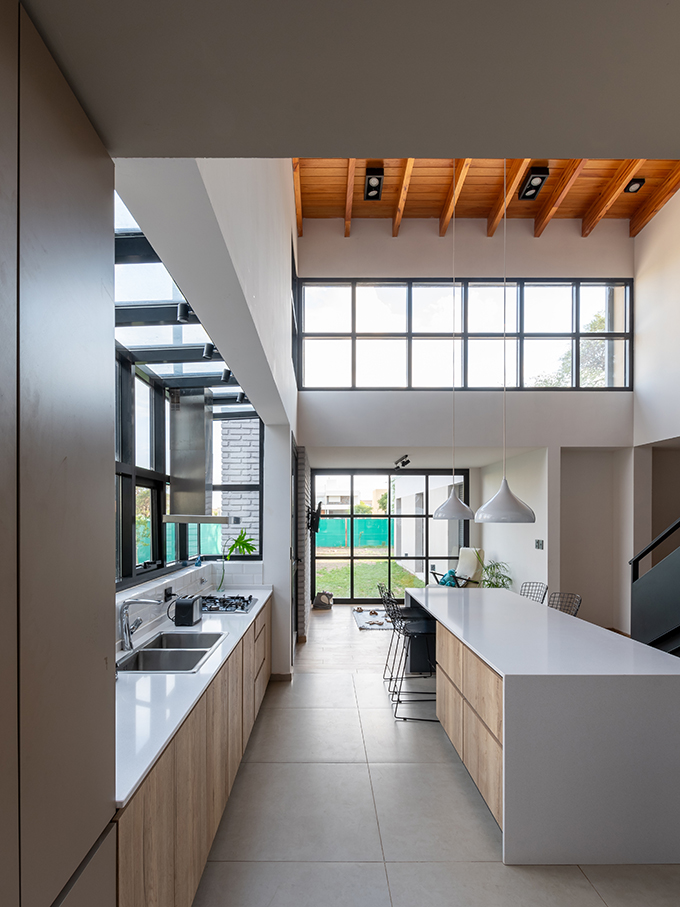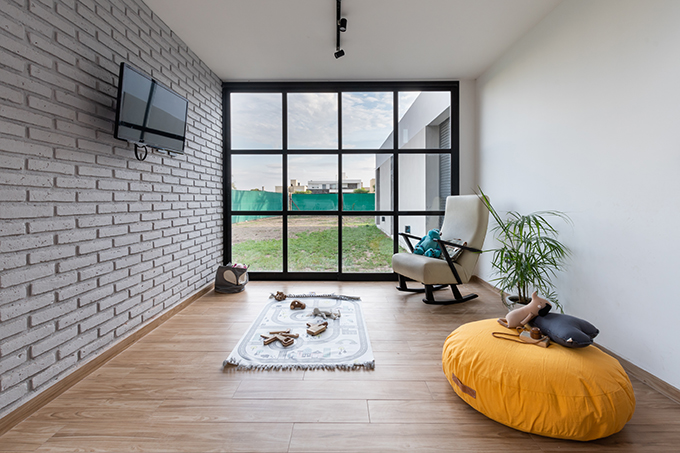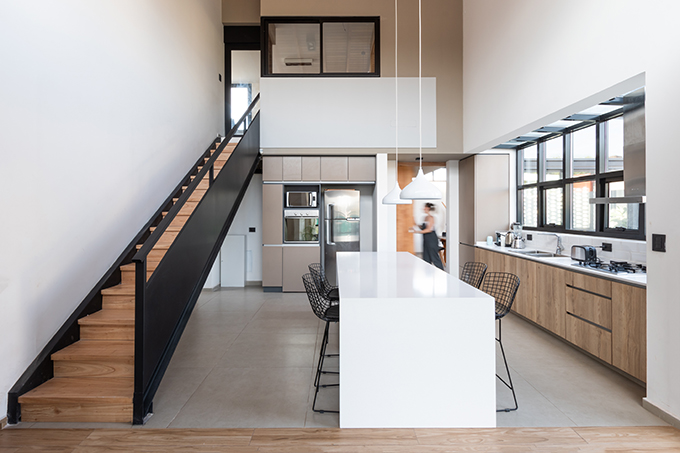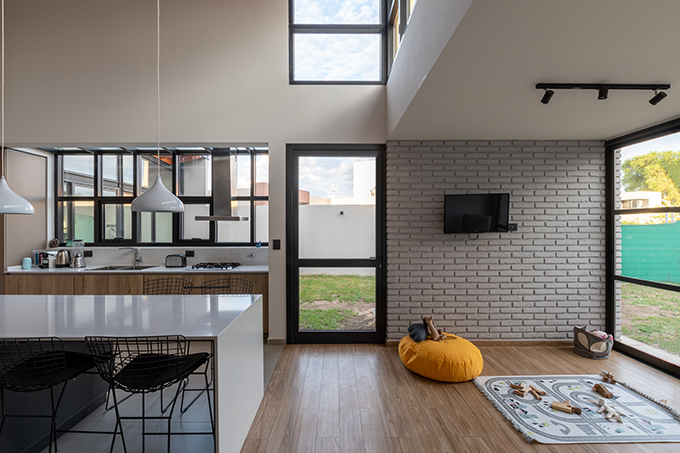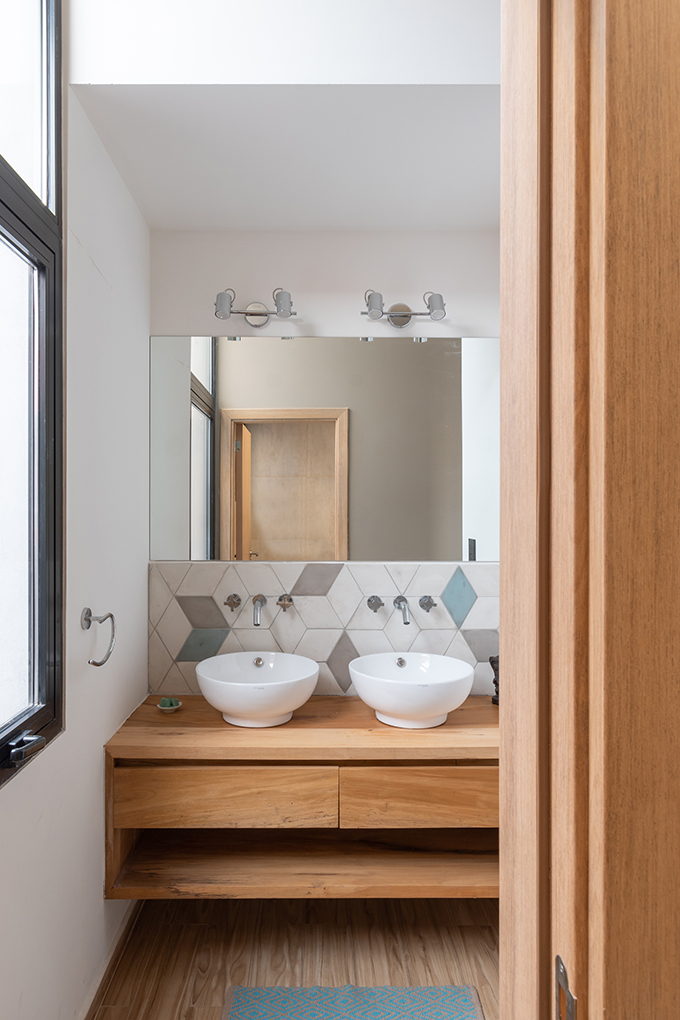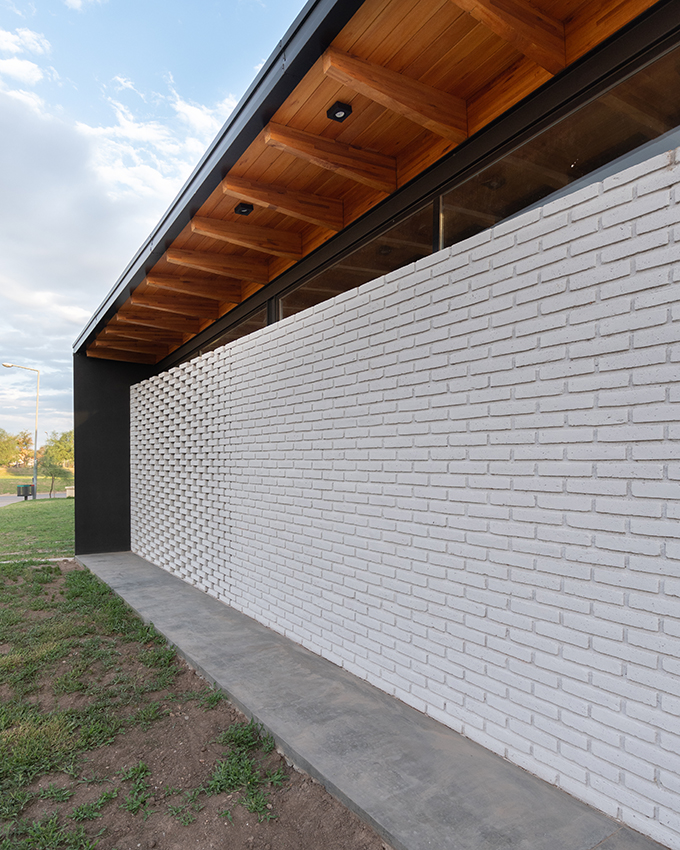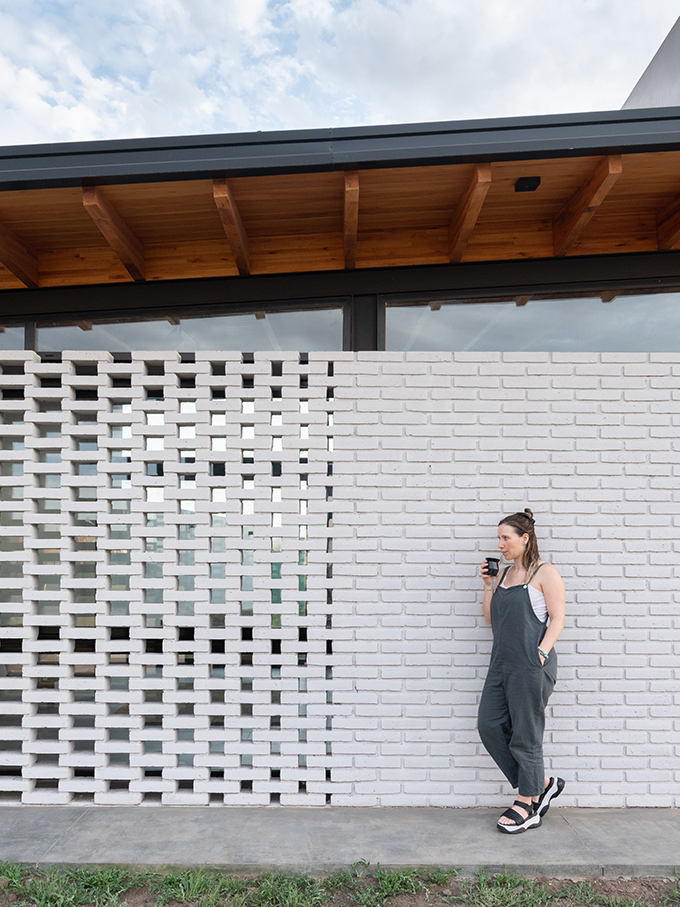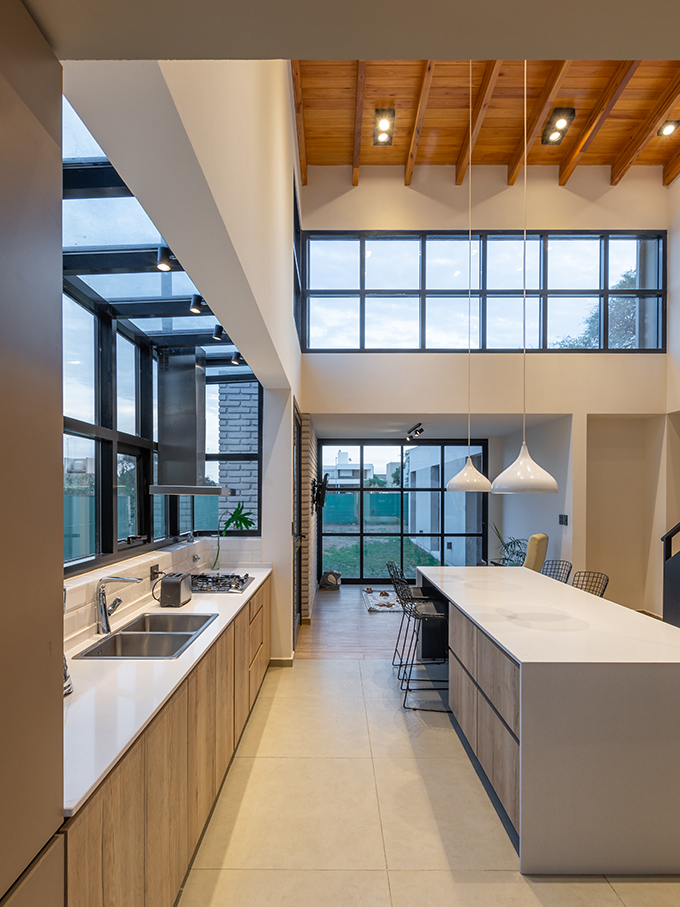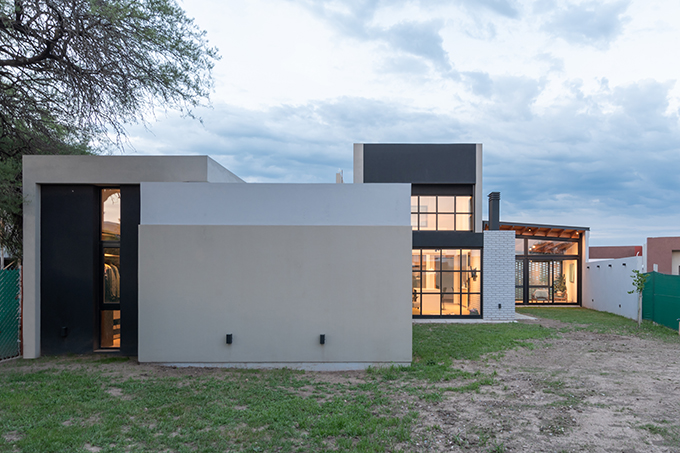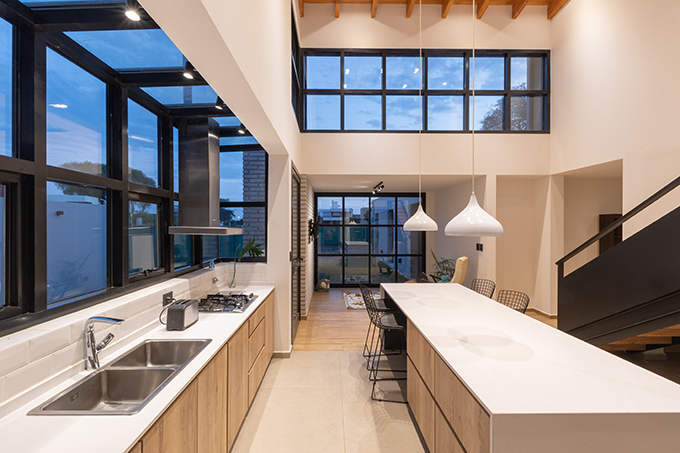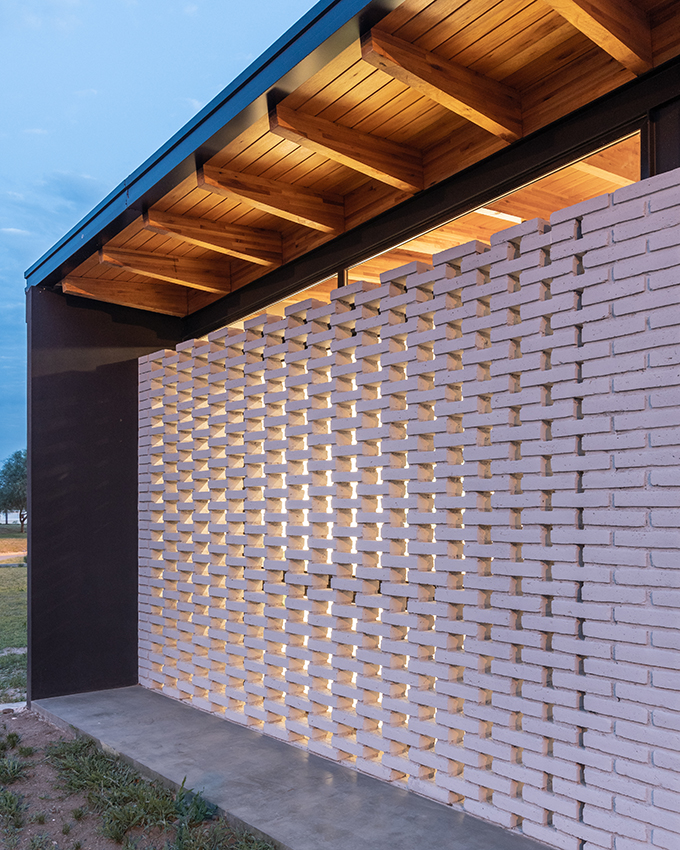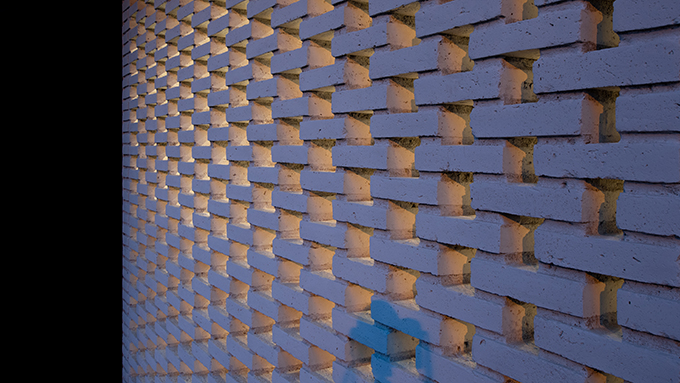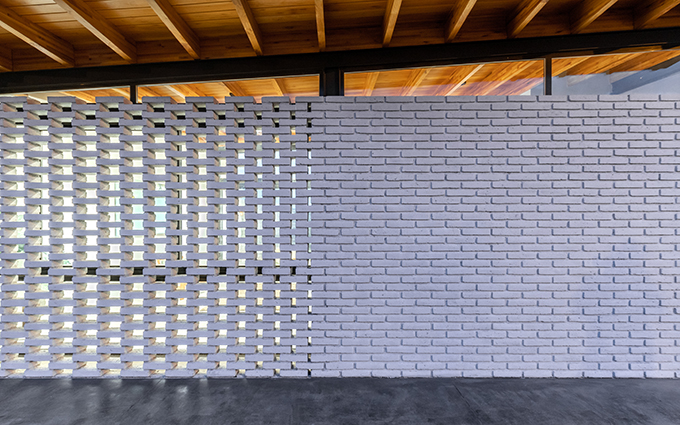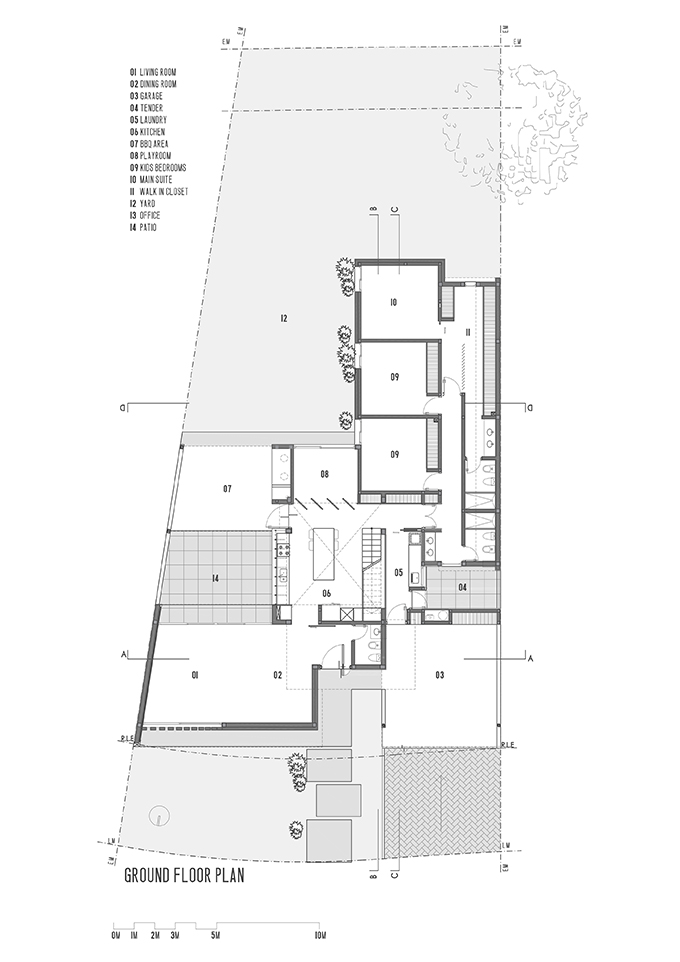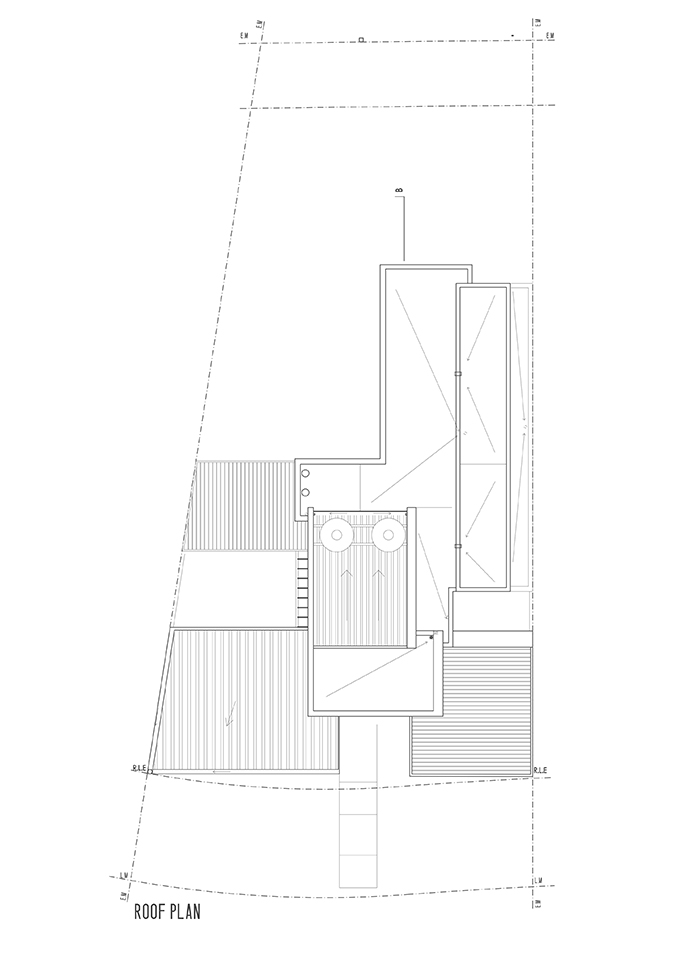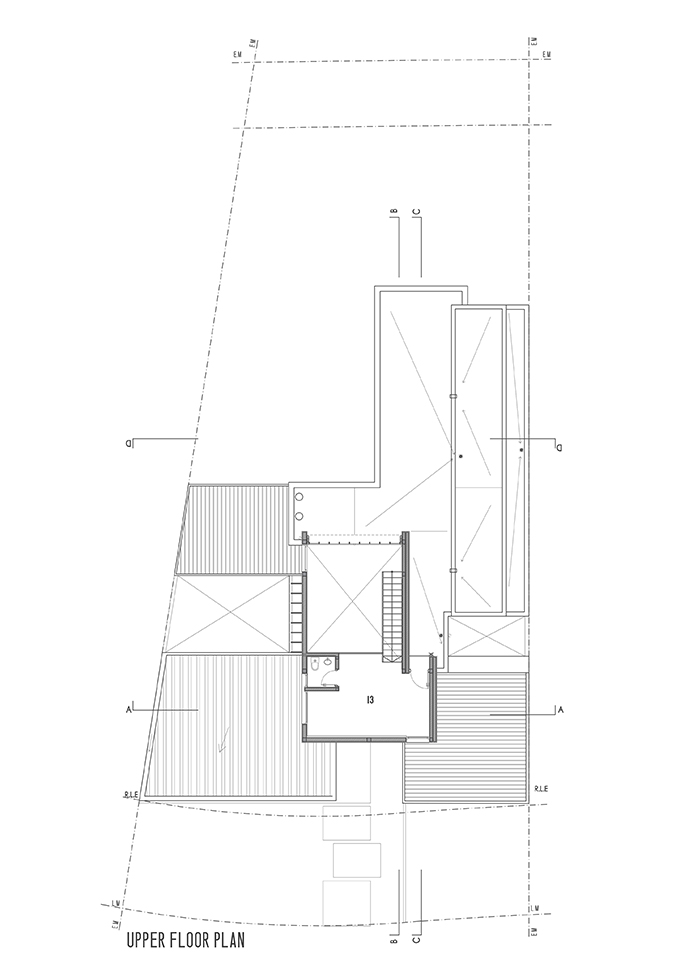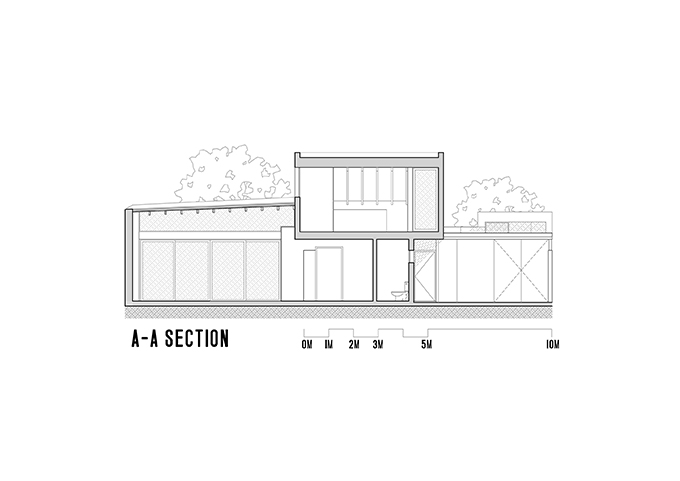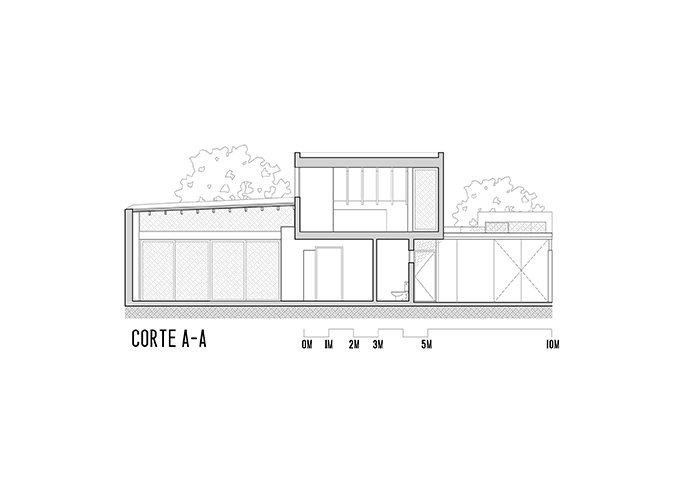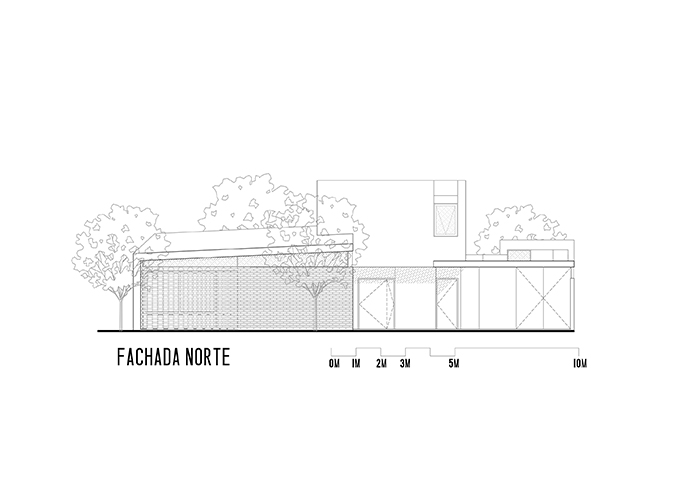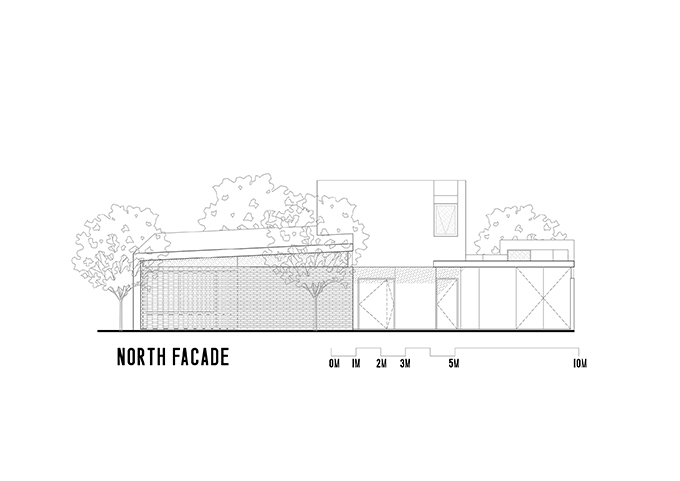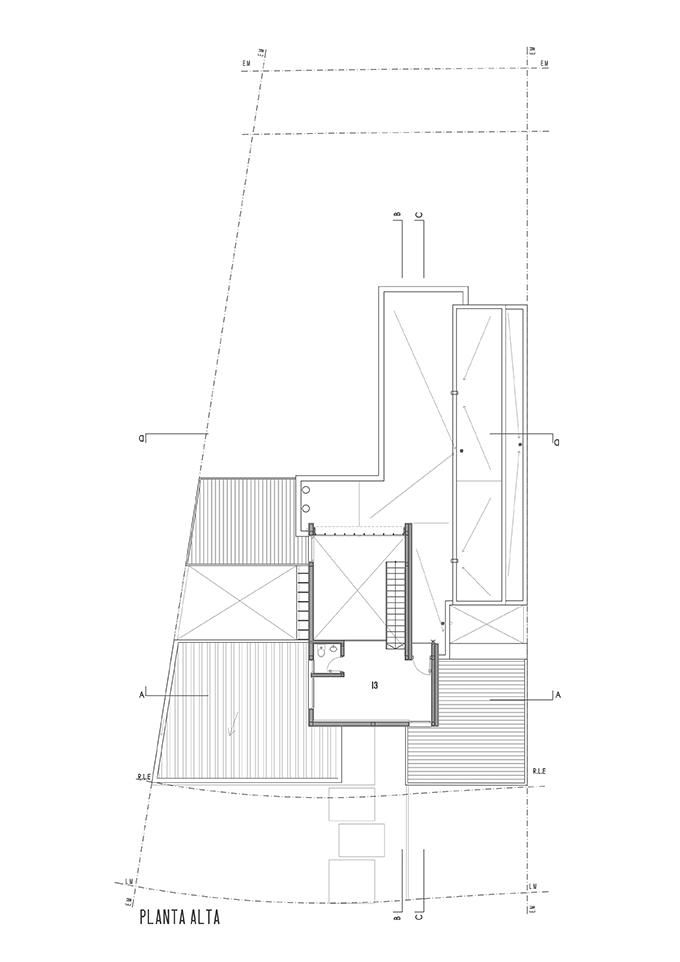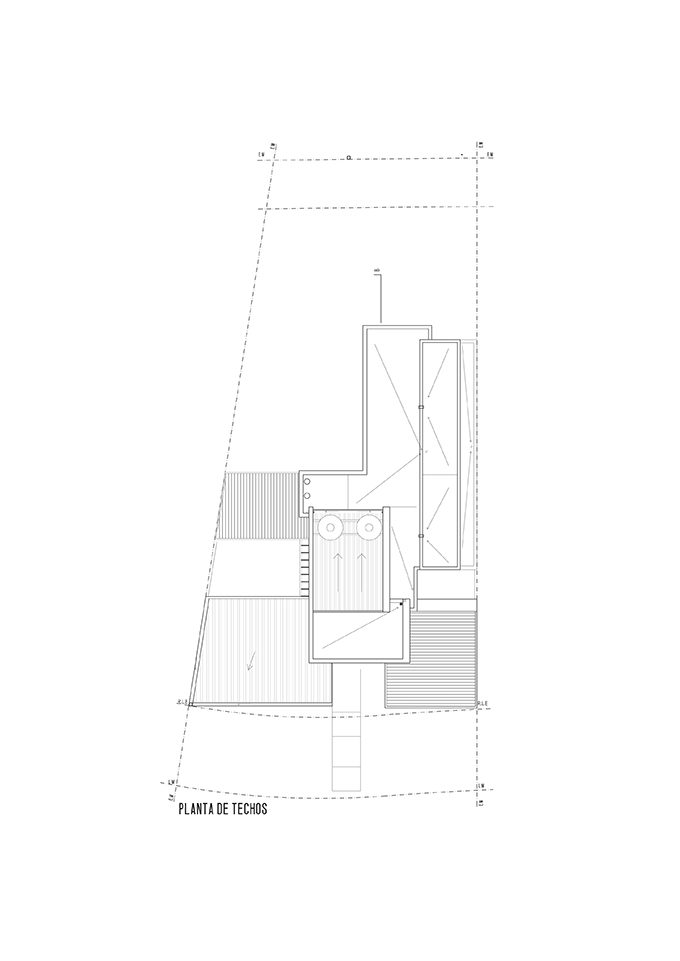 Project Name: BSS House
Architects: Federico UrferArquitecto – www.federicourfer.com.ar
Lead Architects: Arquitecto Federico Urfer
Location: Malagueño, Córdoba, Argentina
Year: 2019
Gross Built Area: 255 m2
Photographs: Gonzalo Viramonte
Main Contractor: Luis Fernández
Structural Analysis and Calculations: Ing. Marcelo Bonafé
Designteam: Arq. Pilar del Campillo, Arq. Rodrigo Bonnardel, Arq. María Santa Cruz